Bisbee, Arizona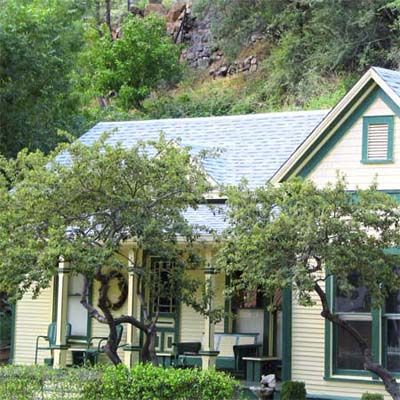 The Neighborhood
A former mining town nestled in the Mule Mountains, Bisbee rivaled New Orleans in the early 1900s as one of the most raucous locales in the country, with more than 50 saloons and a busy red-light district. Nowadays, it's a haven for artists who think of it as a mini San Francisco and retirees who've fled Florida. Saloons have been transformed into galleries and restaurants, and the old brothels are more reputable these days, reincarnated as B&Bs. "Quaint" is the operative word here, but the town is more Wild West than it is antiques and afghans.
The Houses
No-nonsense Victorians—primarily Queen Annes—and Arts and Crafts homes are set on hillsides along the city's narrow, winding streets.
The Prices
Househunters can make a killing for $200,000 or less in Bisbee, whether their heart's desire is a restored-to-the-nines Arts and Crafts home or a well-loved Queen Anne. The recent listing of a 1905 Craftsman-style home for $300,000 would be considered a splurge.
Why Buy Now?
Once a secret, Bisbee—which is enticing newbies thanks to its low property taxes—has been discovered. Get there soon to get in on this little jewel in the dusty Southwest.
Among the best for:
Mapleton Hill, Boulder, Colorado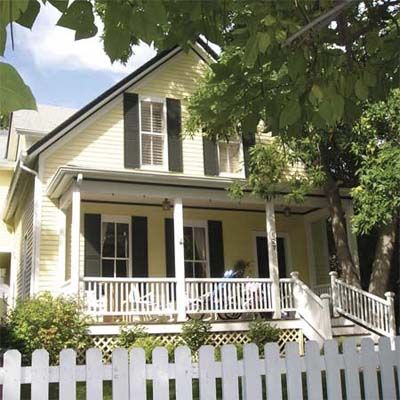 The Neighborhood
The Mapleton Hill Historic District, established in 1882, was named for the 200 silver maple and cottonwood trees planted here in the 19th century to draw newcomers to its wide residential streets. These days, those thoroughfares are populated by homeowners who approach old-house renovations from an eco-conscious angle (think salvaged building materials and energy-saving products). The community is a blend of longtime residents, first-time homebuyers, and young families, some drawn by the local Whittier Elementary School's affiliation with the prestigious International Baccalaureate Program, an intensive college-prep curriculum. Adults have opportunities here, too: Area employers include the University of Colorado, IBM, and Ball Aerospace.
The Houses
Architectural styles here include Renaissance Revival, Shingle, Queen Anne, Tudor Revival, and Colonial Revival.
The Prices
Asking figures range from $417,000 to more than $2 million, and many homes on the market are advertised as "ready for renovation."
Why Buy Now?
Hot, cool Boulder seems to forever continue on the upswing, and the state of Colorado offers a 20 percent write-off for owners of historic properties who are engaged in renovation.
Among the best for:
Newlands Heights, Reno, Nevada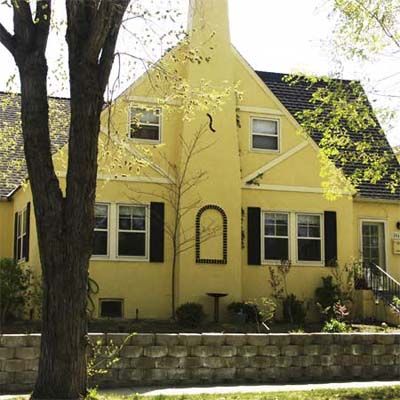 The Neighborhood
A friendly, old-fashioned family neighborhood in a city where teens dependably ace the SATs, Newlands Heights is secluded, on a bluff over the Truckee River. It boasts a cache of vintage 19th- and 20th-century houses, the focus of Protect Newlands, a group working to preserve the neighborhood's architecture and small-town feel. The Heights was named for a U.S. senator, Francis Newlands, who built his Shingle/Queen Anne house, now a national historic landmark, on the bluff in 1890. While the casinos employ many in Reno, the University of Nevada, Reno is also here, along with high-profile companies like Pfizer, Pepsi, and Amazon.com.
The Houses
Styles include Colonial Revival and French Chateau, plus smaller Spanish Colonial Revival and Craftsman bungalows. Some date to the late 19th century, but most were built between the 1920s and 1940s.
The Prices
A handsome three-bedroom 1930s Tudor goes for a price in the low $400,000s. A
fixer-upper version might run around $350,000. Larger Colonial Revivals cost in
the millions.
Why Buy Now?
Reno is experiencing a general decline in housing prices, making an investment here an enticement for those who love to gamble.
Among the best for:
Las Vegas, New Mexico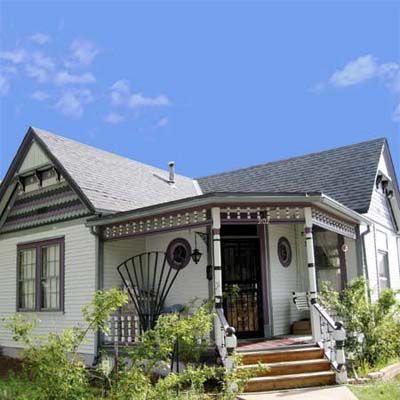 The Neighborhood
"The other Las Vegas" was the location for the Academy Award—winning film No Country for Old Men, perhaps because of its stuck-in-time quality: The town has more than 900 buildings on the National Register of Historic Places. Home to a diverse, heavily Latino community, the town hosts the United World College of the American West, which lures students from all over the globe. Las Vegas also has natural wonders—a national wildlife refuge, the Gallinas River, and Storrie Lake State Park—and plenty of goodwill. "You break down on the side of the road here, and someone will stop and help," says longtime resident Diane Ortiz.
The Houses
Most residential architecture in Las Vegas predates World War II and is astonishingly well preserved. One-story Spanish adobes stand alongside Italianates and Georgian Revivals. The town is home to nine historic districts on both the state and national historic registers.
The Prices
A ranch-style house might run as low as $100,000, while a Victorian with an adjacent guest house can be had for as little as $300,000.
Why Buy Now?
New Mexico recently doubled its tax credit—from $25,000 to $50,000—for individuals renovating historic properties.
Among the best for:
Outdoor Enthusiasts, The Southwest
Georgetown, Texas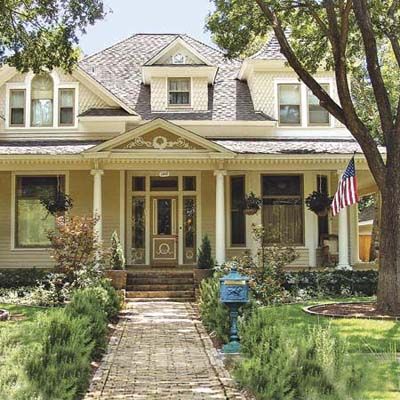 The Neighborhood
Georgetown once served as a staging area for cattle drives along the Chisholm Trail. These days, the town's historic center bustles with boutiques, art galleries, and restaurants, but it still looks like a scene from a John Wayne Western. Georgetown is located on the edge of the Texas Hill Country, and is home to Southwestern University, recently named one of "America's Best Value Colleges" by the Princeton Review. Plus, it's only 30 miles away from hip-and-happening Austin.
The Houses
Late-19th-century Queen Annes and Greek Revivals as well as beautiful 1930s Arts and Crafts and Stick Victorian homes are scattered throughout the area.
The Prices
Price tags on fixer-upper bungalows sometimes read as little as $90,000, though grander homes here can run in the millions.
Why Buy Now?
Old homes with Western flair are dang hard to come by, and these are close to Austin, the best little hot spot in Texas, with music, food, and culture that gets better by the minute.
Among the best:
Art Lovers, City Slickers, Luxury Homes, Craftsman Houses, The Southwest
Central Bench Historic District, Ogden, Utah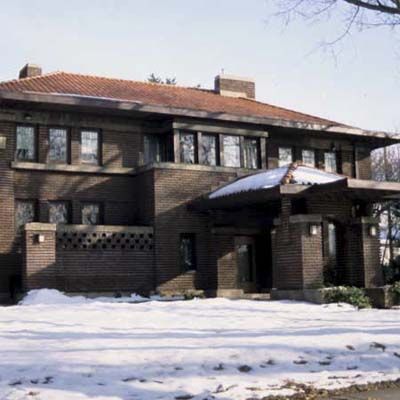 The Neighborhood
Central Branch, a cluster of about 80 blocks near downtown, had its heyday in the late 1800s when Ogden was a transcontinental railroad stop-off and tycoons put up grand houses. Later, development halted, and those great old homes grew old gracelessly. A new crop of bungalows and ranches crept in during the 1920s, '40s, and '50s, but the neighborhood teetered until the city launched a district-revitalization campaign in 2002, and bargain-seeking home buyers flooded in. "Retirees, young unmarrieds, blue collar, white collar," says Sue Wilkerson, a local broker and landmarks commissioner, describing the current neighborhood mix. Besides the great homes, the biggest draw for newcomers may be the area's boundless outdoors: snowboarding, skiing, hiking, biking, kayaking, water skiing, fishing, and mountain climbing are all within 30 minutes of Ogden.
The Houses
Gothic Revival and Prairie homes are interspersed with Modern, Folk Victorian, and Arts & Crafts styles.
The Prices
Prices range from $125,000 for a bungalow to $320,000 for an updated Queen Anne.
Why Buy Now?
Decent prices and tax credits for qualified restoration sweeten an investment in this up-and-coming area.
Among the best for: