Asylum Hill, Hartford, Connecticut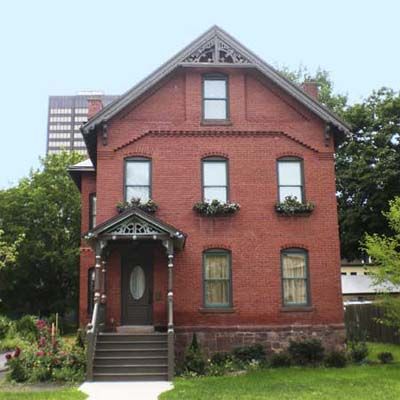 The Neighborhood
Asylum Hill is named after the Asylum for the Education and Instruction of Deaf and Dumb Persons, which was located here until around 1920, when it was moved to West Hartford and (thankfully) renamed the American School for the Deaf. In the late 19th century, the neighborhood—a 15-minute walk west of downtown—was considered one of Hartford's best. Mark Twain, Harriet Beecher Stowe, and several politicians lived here. Nowadays, it's home to a diverse mix of singles and couples, many of them first-time home buyers, as well as empty-nesters looking for an urban lifestyle. Local employers include Fortune 500 companies Aetna and the Hartford Insurance Group, as well as St. Francis Hospital and Medical Center.
The Houses
The neighborhood features an array of Queen Annes, Shingle-style homes, Colonial Revivals, and Italianates; its Sigourney Square District contains over 200 homes on the National Register.
The Prices
Homes here cost anywhere from $80,000 for a fixer-upper to $300,000 for a fully restored Queen Anne. More often than not they've been renovated, but project seekers can still strike gold.
Why Buy Now?
NINA Hartford, the Northside Institutions Neighborhood Alliance, offers fully rehabbed historic properties as well as—no surprise—old homes that need resourceful people to save them from destruction to prospective home buyers at reasonable prices.
Among the best for:
New Castle, Delaware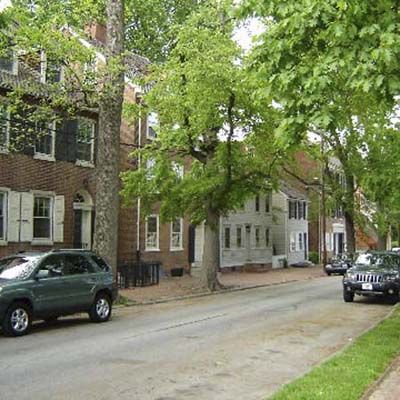 The Neighborhood
Set on the Delaware River, New Castle was once a stop for people traveling by coach between New York and Washington. But when railroads arrived in the mid-19th century, the tracks bypassed New Castle in favor of nearby Wilmington. For more than 100 years this National Historic Landmark District has remained frozen in time. Brick sidewalks, lush gardens, and timeworn historic buildings make it feel more like a European village than an American city. Staple businesses, including the drug store and post office, are within walking distance of downtown. Many New Castlers work in Wilmington, where Bank of America, ING Direct, and DuPont are located.
The Houses
Federal-style brick houses predominate, although there are also fine examples of Italianate and other Victorian-era architecture.
The Prices
A brick Federal in good shape will run you $385,000. Large historic homes, especially those with river views, cost close to a million.
Why Buy Now?
There are large numbers of historic properties on the market now, and the State of Delaware is offering tax credits to those who buy and restore them.
Among the best for:
Eastport, Maine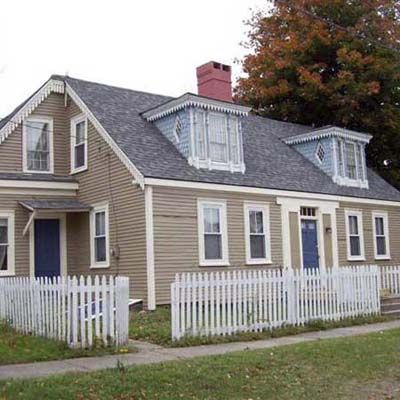 The Neighborhood
Here's the best thing about Eastport, Maine: Since it's the easternmost city in the country, residents here receive, literally, the very first sunshine of the day. Located on Moose Island in Passamaquoddy Bay, tiny Eastport (population: about 2,000) was settled by fishermen drawn not only to the abundant shoals but also to a harbor that never seemed to ice over. The town grew into a major shipping port, even rivaling New York. These days, tourists flock here to enjoy Eastport's maritime history and to catch glimpses of whales, seals, ospreys, and bald eagles. It's also a magnet for artists, thanks to its numerous galleries and an arts center that offers classes as well as frequent concerts.
The Houses
Eastport features turn-of-the-century Colonials and Cape Cods, as well as Victorian-era Second Empire and Queen Anne homes.
The Prices
A needy Cape Cod can be had for as little as $100,000, while the higher-end Second Empires run $300,000 and up.
Why Buy Now?
In a state where few of the properties along the water are still affordable, Eastport offers the charm of coastal living and loads of natural beauty, for a reasonable price.
Among the best for:
Kempton's Corners, New Bedford, Massachusetts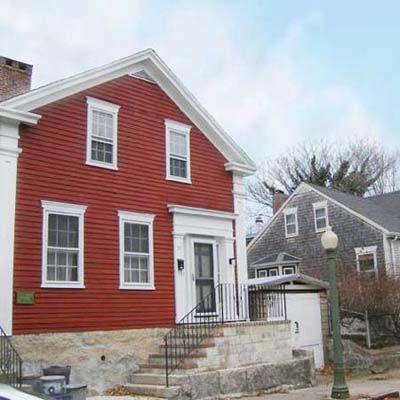 The Neighborhood
The seaside town where Herman Melville set Moby-Dick, New Bedford, is also known for its historic architecture. Its restored mansions are highly coveted, but the more modest neighborhood of Kempton's Corners and the adjacent Acushnet Heights Historic District offer affordable options, and they're just a short walk from downtown shops, galleries, and seafood restaurants. The local job market includes work in the civic sector, the textile industry, and the age-old fishing trade. A new commuter rail system to Boston is expected to begin service in the next few years.
The Houses
Kempton's Corners and Acushnet Heights are best known for single-family and multifamily dwellings in Federal and Greek Revival styles, though New Bedford's most sought-after neighborhood, the West End, is a cache of large Victorian-era mansions.
The Prices
Though a Victorian can run as much as $800,000, prices in the more accessible Kempton's Corners and Acushnet Heights start at $180,000 and top off at $300,000.
Why Buy Now?
Kempton's Corner is one of the final frontiers in New Bedford, and the recent mortgage crisis has left many properties on the market—and priced to sell.
Among the best for:
Art Lovers, Luxury Homes, The Northeast
Atlantic Heights, Portsmouth, New Hampshire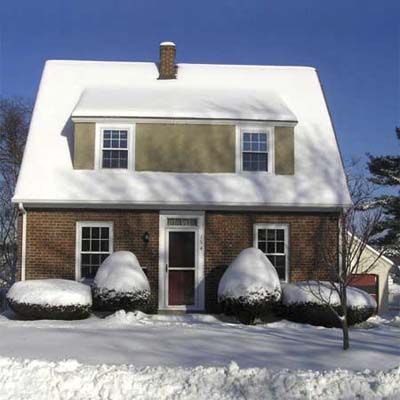 The Neighborhood
Built circa 1918 as a self-contained village for shipbuilders and their families, Atlantic Heights sits a mile from downtown Portsmouth and overlooks the Picataqua River. Now on the National Register of Historic Places, the neighborhood is known for its strong community ties, public schools with active PTAs, and gardens and parks, including Hislop, home field of the 2007 Little League world champions. The city, featured in Money and Sperling's lists of the best places to live, is served by three airports and is home to four colleges, a technical school, and a naval base. Residents commute to jobs in Boston and Portland, Maine.
The Houses
Many homes here are modeled after English cottages. Most houses are brick and sport a pitched or gambrel roof, a postage-stamp front yard, and a garden in back. Cape Cods, built in the 1950s, dot the river.
The Prices
A fixer-upper goes for $180,000, while a restored or renovated house might cost $250,000—considerably more if it is a historic property with a river view.
Why Buy Now?
Prices here are lower than elsewhere in Portsmouth, partly because the houses in Atlantic Heights are small. The city has a program to aid first-time home buyers; it provides down payment and closing assistance and low-interest loans.
Among the best for:
Families with Kids, City Slickers, Northeast
Phillipsburg, New Jersey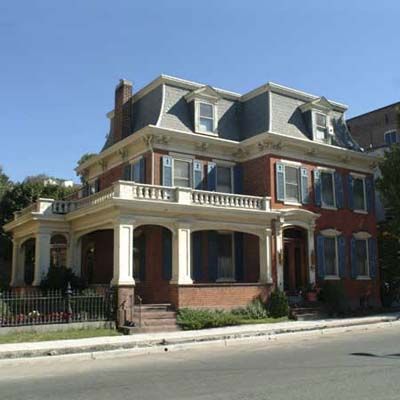 The Neighborhood
Hoboken, Lambertville, Morristown—over the last 20 years,
many New Jersey towns have reversed their declines to become vibrant places
to live, work, and visit. Now the small city of Phillipsburg is poised to
turn the corner. So says Gerry Kasper, a local realtor who, during the past
decade, has seen this Delaware River town transform itself into a home for
those who love historic architecture, small-town living, and outdoor
activities. Indeed, a renaissance is underway in Phillipsburg's historic
downtown: Filled with townhouses and brownstones, it was recently declared
eligible for the National Register—and is drawing first-time buyers.
The Houses
The town's 19th- and 20th-century houses include downtown brownstones and multifamily townhouses, most with original details; stately Queen Annes along the riverfront; and shotguns, Colonial Revivals, and bungalows in other areas.
The Prices
A fixer-upper townhouse runs as little as $110,000; a Colonial Revival in darn good shape costs around $175,000.
Why Buy Now?
East Coast real estate addicts are currently bidding on Phillipsburg's historic buildings with visions of "the next big thing"—which just happens to be 30 minutes from the Pocono Mountains and an hour and a half's commute to Philadelphia or New York City.
Among the best for:
Fixer-Uppers, First-Time Buyers, Queen Annes, The Northeast
Victorian Flatbush, Brooklyn, New York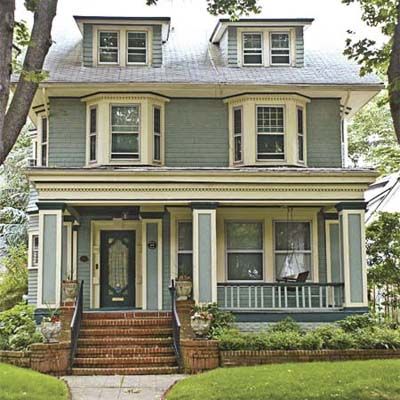 The Neighborhood
Victorian Flatbush, in one of Brooklyn's six original villages, can catch those who wander into it by surprise—even New Yorkers, many of whom have never heard of this architectural anomaly. Indeed, the 'hood's outstanding lineup of freestanding Queen Anne and English Tudor homes set along broad, tree-lined streets renders it much more Charles Dickens than "Welcome Back, Kotter." Just a subway ride away from Manhattan, Flatbush is also a short walk from 585-acre Prospect Park.
The Houses
Hundreds of Queen Annes, Tudors, and other Victorian-era homes line the streets, though house hunters looking for single-family properties may have to undo old multifamily conversions.
The Prices
Fixer-uppers are available for $600,000 to $900,000 (cheap by Big Apple standards); a restored home will run you a cool million or more.
Why Buy Now?
Brooklyn real estate, on fire since the 1990s, remains largely unscathed by the national housing crisis. A constant influx of people means the chances of declining property values are slim to none.
Among the best for:
City Slickers, Luxury Homes, Queen Annes, The Northeast
Centre Park Historic District, Reading, Pennsylvania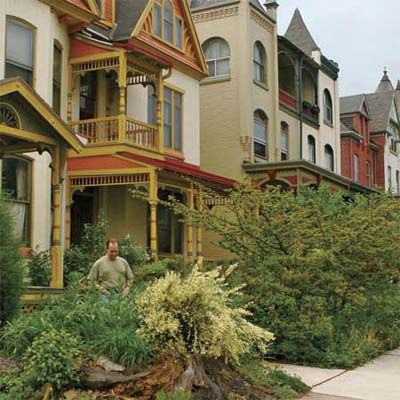 The Neighborhood
You won't be alone if you choose to restore a Victorian-era home in Centre Park, named for the green space at its core. "It's a tight community," resident Michael Lauter says, adding that he can hardly walk his neighborhood's original brick sidewalks without stopping to chat with neighbors. Reading is home to top-notch schools, four universities, and corporations including Carpenter Technology, a stainless steel manufacturer. It's also just a half-hour commute to Philadelphia.
The Houses
Reading's wealthy arrived here in the 1870s, building country mansions mimicking Italian villas and British manors. Between 1900 and 1915, tradesmen and industrial workers followed, erecting Queen Annes and unique brick "Reading German" houses, which are 2½ stories high with mansard roofs and large single dormers.
The Prices
You can snatch up a five-bedroom townhouse here for about $60,000, a large Queen Anne for $135,000, and a full-fledged mansion for less than $600,000.
Why Buy Now?
It's one of the Mid-Atlantic's most perfectly preserved historic neighborhoods—selling at thrift-store prices. Plus, the city provides 50-50 matching grants of up to $5,000 for facade improvements.
Among the best for:
Families with Kids, Bargains, Fixer-Uppers, Queen Annes, The Northeast
Broadway-Armory District, Providence, Rhode Island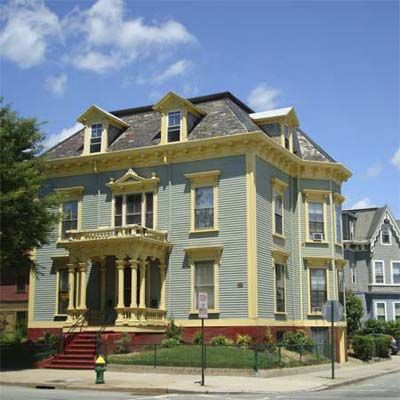 The Neighborhood
This evolving area on the west side of the city, listed on the National Register of Historic Places, has about 1,000 buildings, mainly dating to the 19th century. The neighborhood is anchored by the 1907 Cranston Street Armory and an adjacent park. Add a lively mix of long-term and first-time homeowners, stores, restaurants, bars, and even a dog park, plus proximity to Brown University and the Rhode Island School of Design, and you have the "hippest, coolest neighborhood in Providence," according to Kari Nel Lang, director of the West Broadway Neighborhood Association.
The Houses
Houses are primarily of the Victorian era, including Queen Annes, Italianates, Second Empires, and a smattering of Greek Revivals. Some have been restored, though there are plenty in need of TLC.
The Prices
Foreclosed Victorians often sell for less than $100,000, while historic houses in good shape range from $200,000 to $1 million.
Why Buy Now?
Along with reasonable prices, there's help for home buyers. The Providence Revolving Fund offers loans to purchasers, and there's also assistance available from the city and the state, which offers tax credits for certain types of restoration work.
Among the best for:
Brandon, Vermont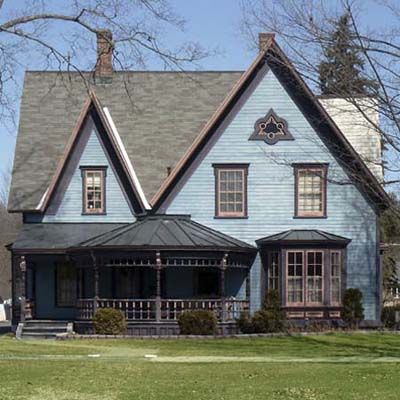 The Neighborhood
Chartered in 1761, Brandon lies along the Neshobe River and has a historic district that encompasses almost the entire town. It's the kind of place where everyone says hello, and Park Street—lined with trees and mid-19th-century houses—is touted by many preservationists as the most beautiful street in Vermont. Brandon has about 4,000 residents, including artists, retirees, and young families. Work opportunities are generally limited to small businesses, including a handful of working farms, a medical center, and the town's two schools (one serving K-8 and the other a regional high school). Middlebury College is just 20 minutes away.
The Houses
The rich inventory here includes Cape Cod, Federal, Greek Revival, Carpenter Gothic, Italianate, and Classical Revival styles. Many houses were built between 1795 and the 1890s.
The Prices
An 1830s fixer-upper might set you back $250,000, while a fully renovated Victorian-era home on Park Street is likely to go for $500,000 or more.
Why Buy Now?
Inviting streets, friendly neighbors, and an unusual cache of early-19th-century houses make this a smart investment for lovers of small-town New England charm.
Among the best for: