Mapleton Hill, Boulder, Colorado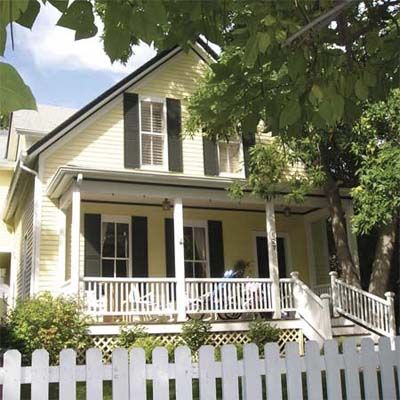 The Neighborhood
The Mapleton Hill Historic District, established in 1882, was named for the 200 silver maple and cottonwood trees planted here in the 19th century to draw newcomers to its wide residential streets. These days, those thoroughfares are populated by homeowners who approach old-house renovations from an eco-conscious angle (think salvaged building materials and energy-saving products). The community is a blend of longtime residents, first-time homebuyers, and young families, some drawn by the local Whittier Elementary School's affiliation with the prestigious International Baccalaureate Program, an intensive college-prep curriculum. Adults have opportunities here, too: Area employers include the University of Colorado, IBM, and Ball Aerospace.
The Houses
Architectural styles here include Renaissance Revival, Shingle, Queen Anne, Tudor Revival, and Colonial Revival.
The Prices
Asking figures range from $417,000 to more than $2 million, and many homes on the market are advertised as "ready for renovation."
Why Buy Now?
Hot, cool Boulder seems to forever continue on the upswing, and the state of Colorado offers a 20 percent write-off for owners of historic properties who are engaged in renovation.
Among the best for:
New Castle, Delaware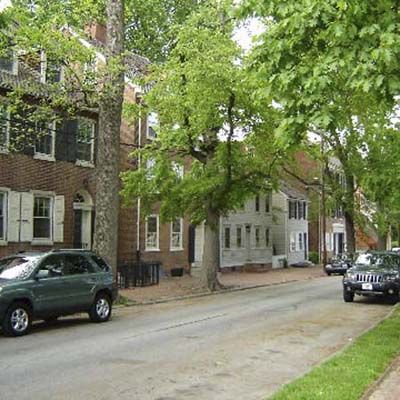 The Neighborhood
Set on the Delaware River, New Castle was once a stop for people traveling by coach between New York and Washington. But when railroads arrived in the mid-19th century, the tracks bypassed New Castle in favor of nearby Wilmington. For more than 100 years this National Historic Landmark District has remained frozen in time. Brick sidewalks, lush gardens, and timeworn historic buildings make it feel more like a European village than an American city. Staple businesses, including the drug store and post office, are within walking distance of downtown. Many New Castlers work in Wilmington, where Bank of America, ING Direct, and DuPont are located.
The Houses
Federal-style brick houses predominate, although there are also fine examples of Italianate and other Victorian-era architecture.
The Prices
A brick Federal in good shape will run you $385,000. Large historic homes, especially those with river views, cost close to a million.
Why Buy Now?
There are large numbers of historic properties on the market now, and the State of Delaware is offering tax credits to those who buy and restore them.
Among the best for:
Waimea, Kauai, Hawaii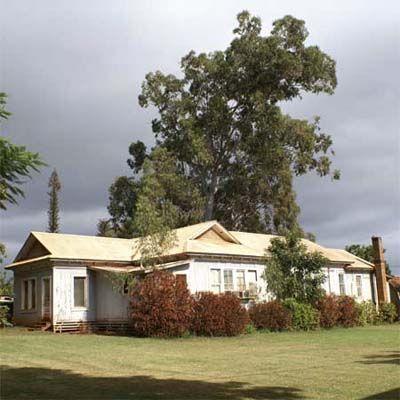 The Neighborhood
Bargains are hard to come by on the Hawaiian Islands, where waterfront home prices stride casually past the $10 million mark. But Waimea, on Kauai, offers affordable pieces of paradise—including beaches, mountains, and hikable canyons. Those arriving to work in the tourism industry, as well as nature addicts buying into the dramatic landscapes, are finding older, more reasonably priced homes in the island's flat coastal plains in and around Waimea, whose small town center has a grocery and a library.
The Houses
Rambling plantation-style homes built by sugar companies in the 1920s to house workers are the best buys here. Expertly crafted by Portuguese, Japanese, and native Hawaiian carpenters, they feature hipped, corrugated metal roofs and original double-hung windows.
The Prices
"Deal" is a relative term in Hawaii, but it's possible to score one of these properties for about $500,000.
Why Buy Now?
Many of the historic houses here are being torn down to make way for larger "vacation homes." You can stop the teardown madness by buying and restoring one now. Rest assured that your investment is safe: Home prices in Eden don't drop.
Among the best for:
Oxford, Maryland
The Neighborhood
Back in the 1600s, this Eastern shore town shipped tobacco—it was perfectly situated for the trade, at the confluence of two rivers and the Chesapeake Bay. In more recent times, Oxford has been synonymous with something more savory: the bay's prized oysters and crabs. Bigwigs in Washington and Baltimore use this town as a weekend getaway, taking jaunts over to Bellevue on a ferry that dates to 1683 and plying the bay with their fishing gear, sailboats, and yachts. The biggest catches, however, are Oxford's handsome old houses.
The Houses
Colonial, Victorian-era, and Greek Revival homes are numerous here; the most sought after of them sit on the Strand, a waterfront avenue with sunset views over the water and Friday night sailboat races.
The Prices
An inland Victorian-style home in need of a little love starts at around $400,000, but waterfront properties go for between $700,000 and $2 million.
Why Buy Now?
Weekenders and retirees have been scooping up property here, and as wealthy baby boomers continue to retire, prices will no doubt go up. New codes prohibit the tearing down of older homes, which may or may not improve property values but in any case will stop a McMansion from dwarfing your pint-size Colonial.
Among the best for:
Kempton's Corners, New Bedford, Massachusetts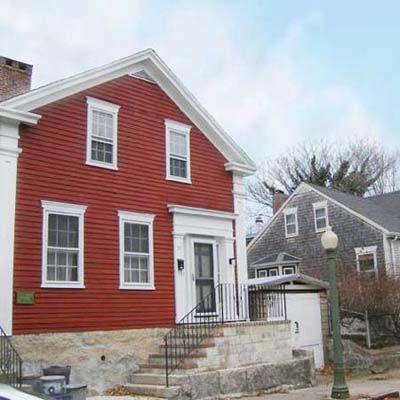 The Neighborhood
The seaside town where Herman Melville set Moby-Dick, New Bedford, is also known for its historic architecture. Its restored mansions are highly coveted, but the more modest neighborhood of Kempton's Corners and the adjacent Acushnet Heights Historic District offer affordable options, and they're just a short walk from downtown shops, galleries, and seafood restaurants. The local job market includes work in the civic sector, the textile industry, and the age-old fishing trade. A new commuter rail system to Boston is expected to begin service in the next few years.
The Houses
Kempton's Corners and Acushnet Heights are best known for single-family and multifamily dwellings in Federal and Greek Revival styles, though New Bedford's most sought-after neighborhood, the West End, is a cache of large Victorian-era mansions.
The Prices
Though a Victorian can run as much as $800,000, prices in the more accessible Kempton's Corners and Acushnet Heights start at $180,000 and top off at $300,000.
Why Buy Now?
Kempton's Corner is one of the final frontiers in New Bedford, and the recent mortgage crisis has left many properties on the market—and priced to sell.
Among the best for:
Art Lovers, Luxury Homes, The Northeast
Newlands Heights, Reno, Nevada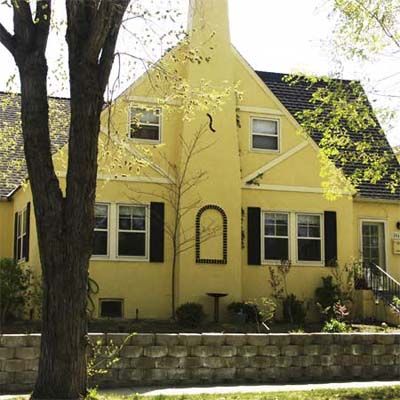 The Neighborhood
A friendly, old-fashioned family neighborhood in a city where teens dependably ace the SATs, Newlands Heights is secluded, on a bluff over the Truckee River. It boasts a cache of vintage 19th- and 20th-century houses, the focus of Protect Newlands, a group working to preserve the neighborhood's architecture and small-town feel. The Heights was named for a U.S. senator, Francis Newlands, who built his Shingle/Queen Anne house, now a national historic landmark, on the bluff in 1890. While the casinos employ many in Reno, the University of Nevada, Reno is also here, along with high-profile companies like Pfizer, Pepsi, and Amazon.com.
The Houses
Styles include Colonial Revival and French Chateau, plus smaller Spanish Colonial Revival and Craftsman bungalows. Some date to the late 19th century, but most were built between the 1920s and 1940s.
The Prices
A handsome three-bedroom 1930s Tudor goes for a price in the low $400,000s. A
fixer-upper version might run around $350,000. Larger Colonial Revivals cost in
the millions.
Why Buy Now?
Reno is experiencing a general decline in housing prices, making an investment here an enticement for those who love to gamble.
Among the best for:
Victorian Flatbush, Brooklyn, New York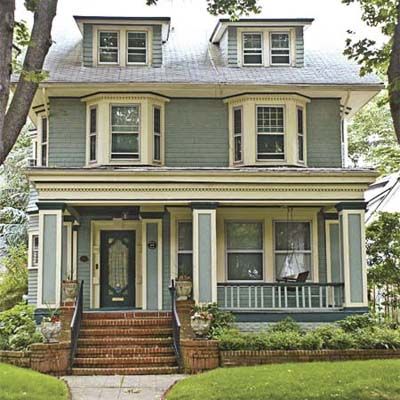 The Neighborhood
Victorian Flatbush, in one of Brooklyn's six original villages, can catch those who wander into it by surprise—even New Yorkers, many of whom have never heard of this architectural anomaly. Indeed, the 'hood's outstanding lineup of freestanding Queen Anne and English Tudor homes set along broad, tree-lined streets renders it much more Charles Dickens than "Welcome Back, Kotter." Just a subway ride away from Manhattan, Flatbush is also a short walk from 585-acre Prospect Park.
The Houses
Hundreds of Queen Annes, Tudors, and other Victorian-era homes line the streets, though house hunters looking for single-family properties may have to undo old multifamily conversions.
The Prices
Fixer-uppers are available for $600,000 to $900,000 (cheap by Big Apple standards); a restored home will run you a cool million or more.
Why Buy Now?
Brooklyn real estate, on fire since the 1990s, remains largely unscathed by the national housing crisis. A constant influx of people means the chances of declining property values are slim to none.
Among the best for:
City Slickers, Luxury Homes, Queen Annes, The Northeast
Georgetown, Texas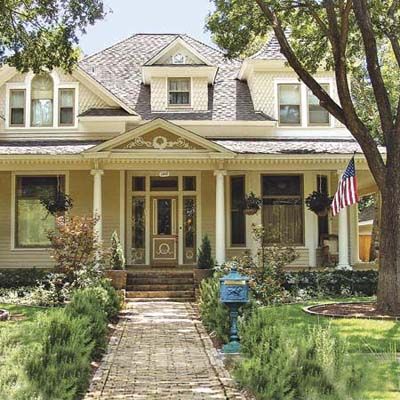 The Neighborhood
Georgetown once served as a staging area for cattle drives along the Chisholm Trail. These days, the town's historic center bustles with boutiques, art galleries, and restaurants, but it still looks like a scene from a John Wayne Western. Georgetown is located on the edge of the Texas Hill Country, and is home to Southwestern University, recently named one of "America's Best Value Colleges" by the Princeton Review. Plus, it's only 30 miles away from hip-and-happening Austin.
The Houses
Late-19th-century Queen Annes and Greek Revivals as well as beautiful 1930s Arts and Crafts and Stick Victorian homes are scattered throughout the area.
The Prices
Price tags on fixer-upper bungalows sometimes read as little as $90,000, though grander homes here can run in the millions.
Why Buy Now?
Old homes with Western flair are dang hard to come by, and these are close to Austin, the best little hot spot in Texas, with music, food, and culture that gets better by the minute.
Among the best:
Art Lovers, City Slickers, Luxury Homes, Craftsman Houses, The Southwest