Hardworking and multifunctional as they surely are, countertops also go a long way in defining a kitchen's aesthetic. After all, these stylish surfaces take up major real estate: Industry guidelines recommend 150 linear inches of counter space, while some designers ascribe to the 3×4 rule that dictates three separate counters, at least four feet each.
15 Stunning Ideas for Your Kitchen Countertop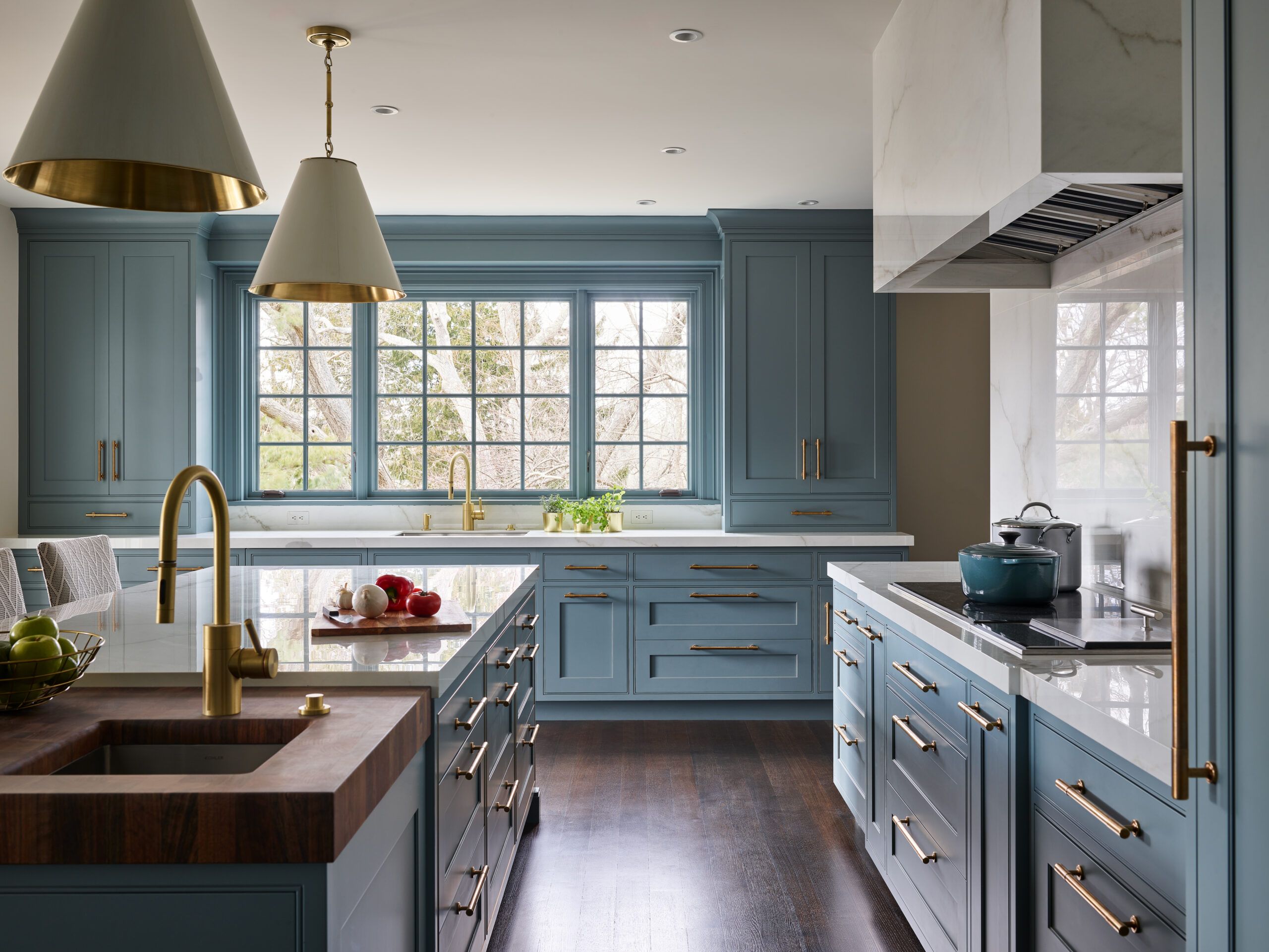 If you're considering a renovation, you may have already researched popular materials, from affordable laminate to posh granite and marble, as well as more unusual options, such as concrete. But there are new materials worth exploring, as well as a bevy of edge profiles and other unique design concepts, so check out the ideas here to help plan the perfect countertops for your cook space.
Materials mélange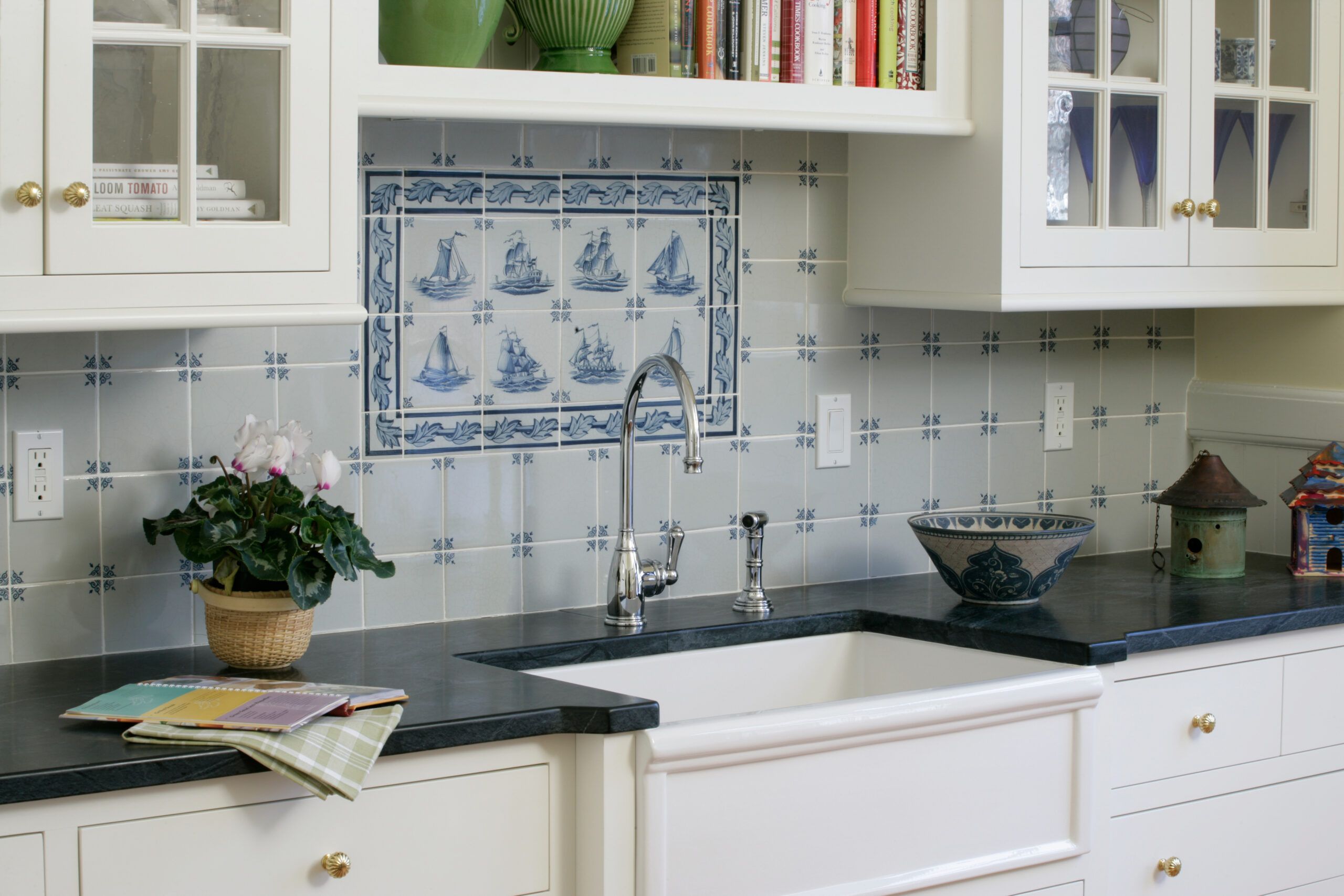 With a slew of countertop materials at different price points to choose from, why settle on just one? Warm wood, sleek stainless steel, even impressive marble can all work together with good design. The key is to keep other elements, such as cabinet hardware and flooring, on the quiet side so they won't compete with the countertops.
Get an edge
Though a subtle detail, a countertop edge profile makes a strong statement. In general, squared and eased edges say sleek and clean, while rounded edges, such as bullnose, have a softer, casual appeal, and ogee (S-shaped) options are more traditional. But that's just the beginning of the edges available.
Consider a raised marine edge, for instance—currently trending on stainless steel countertops—for a look that's sleek yet not stark. For something ornate, a Versailles edge—two sheer vertical faces joined with a smooth curve—was inspired by French Baroque architecture, while a rough-hewn chiseled edge lends a rustic vibe.
Matte matters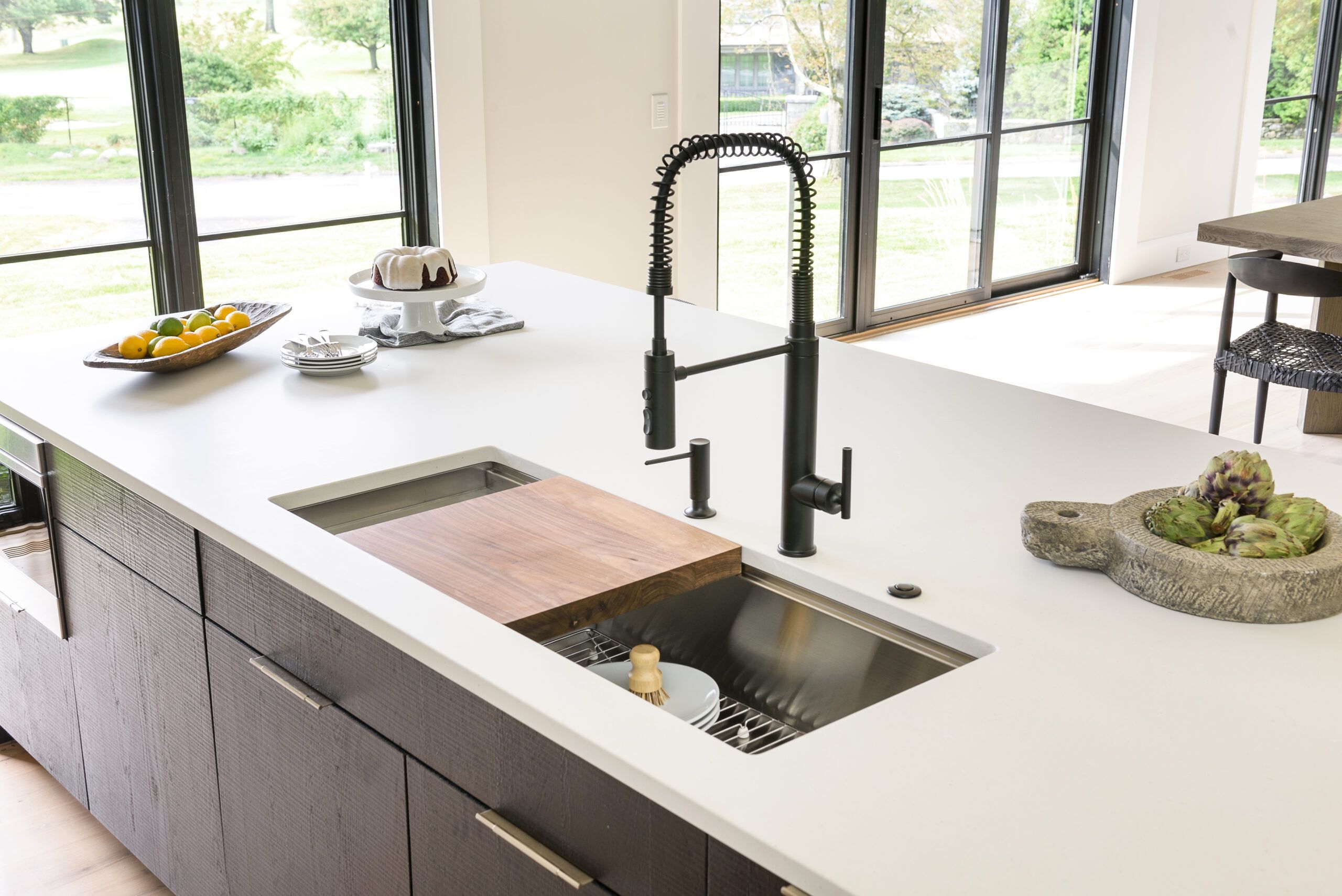 While highly polished stone may always have appeal, countertop trends are moving toward matte. A honed finish is smooth to the touch yet has little to no shine, which can help hide flaws and scratches but may make stains more prominent on such surfaces as marble.
A leather finish, currently in vogue on granite, imparts just a slight gloss to highlight the stone's natural colors and contours. It's achieved with a diamond-tipped brush and can result in a textural range from rough to smooth.
The integrated sink
Fashioned from the same material as the countertop, and often a one-piece unit, integrated sinks are available in everything from marble, granite, and quartz to stainless steel, solid surface, and concrete. You can customize an integrated sink to whatever size, depth, shape, and details strike your fancy, and the look lends cohesion to a kitchen. Plus, without the cracks and seams where a conventional sink meets the countertop, crumbs can be swept effortlessly into the bowl for easy kitchen cleanup.
Concrete cool
Few surfaces are quite as customizable as poured concrete—the color, stain, texture, even the shape can be tailored to suit. To DIY, you'll make a mold out of melamine particleboard (if you're happy with the dimensions of your current countertop, simply measure them for the mold) and support it with a frame of 2x4s (concrete is heavy, after all). Then mix, pour, add your unique stamp, and—when dry—sand to finish and install.
Tier it up!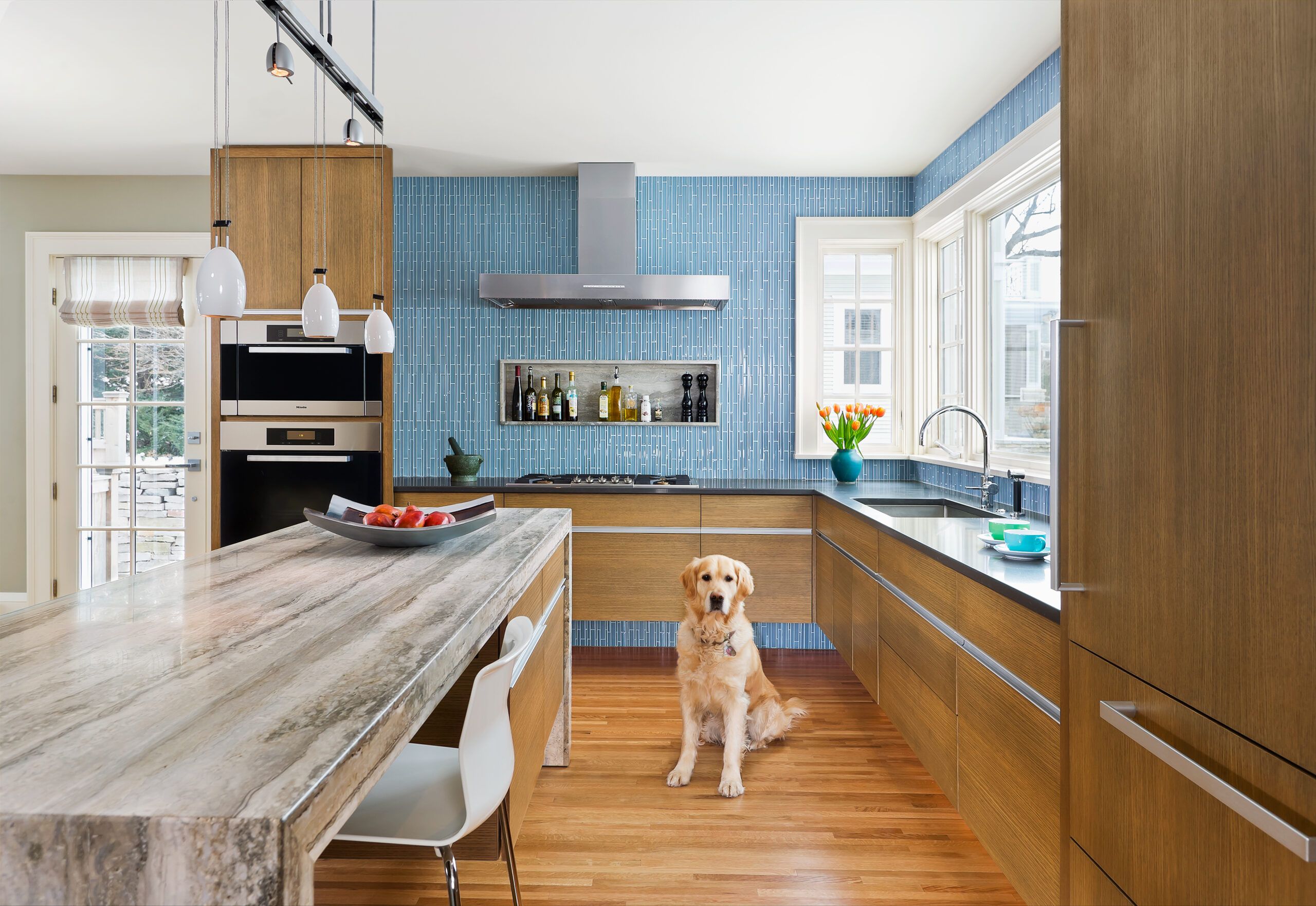 A kitchen island serves many functions, and a multilevel countertop can maximize its flexibility even further. While the industry standard for islands is 42 inches high, you may opt for a bi-level island with a lower surface for chair seating, or a 36-inch-high food-prep station (perhaps with a cooktop) on one side with a higher level for stool seating on the other. You may also wish to add a smaller, higher surface for serving or display.
Save on stone
A budget too tight for a solid slab of stone may still allow for a genuine granite or marble countertop. Since much of the cost of solid stone is in the installation, a DIY tile job could run you about a third of the price. A tile saw with a diamond blade (available to rent for about $60 a day) cuts stone tile with ease.
Using large 12×12-inch tile simplifies the project (less cutting, less grouting) and yields fewer seams—so your result will look more like a solid slab. To finish, install stone pieces around the rim or choose a wood species that complements the stone to form an edge for the countertop.
Painted improvements
If new countertops aren't in the immediate future, you can get pretty amazing makeover results with paint and a few other simple supplies. The secret ingredients that give tired laminate a glossy new look include two shades of paint, clear glitter, poly-acrylic (instead of polyurethane, to avoid yellowing), and a pour-on sealant.
Planet-friendly options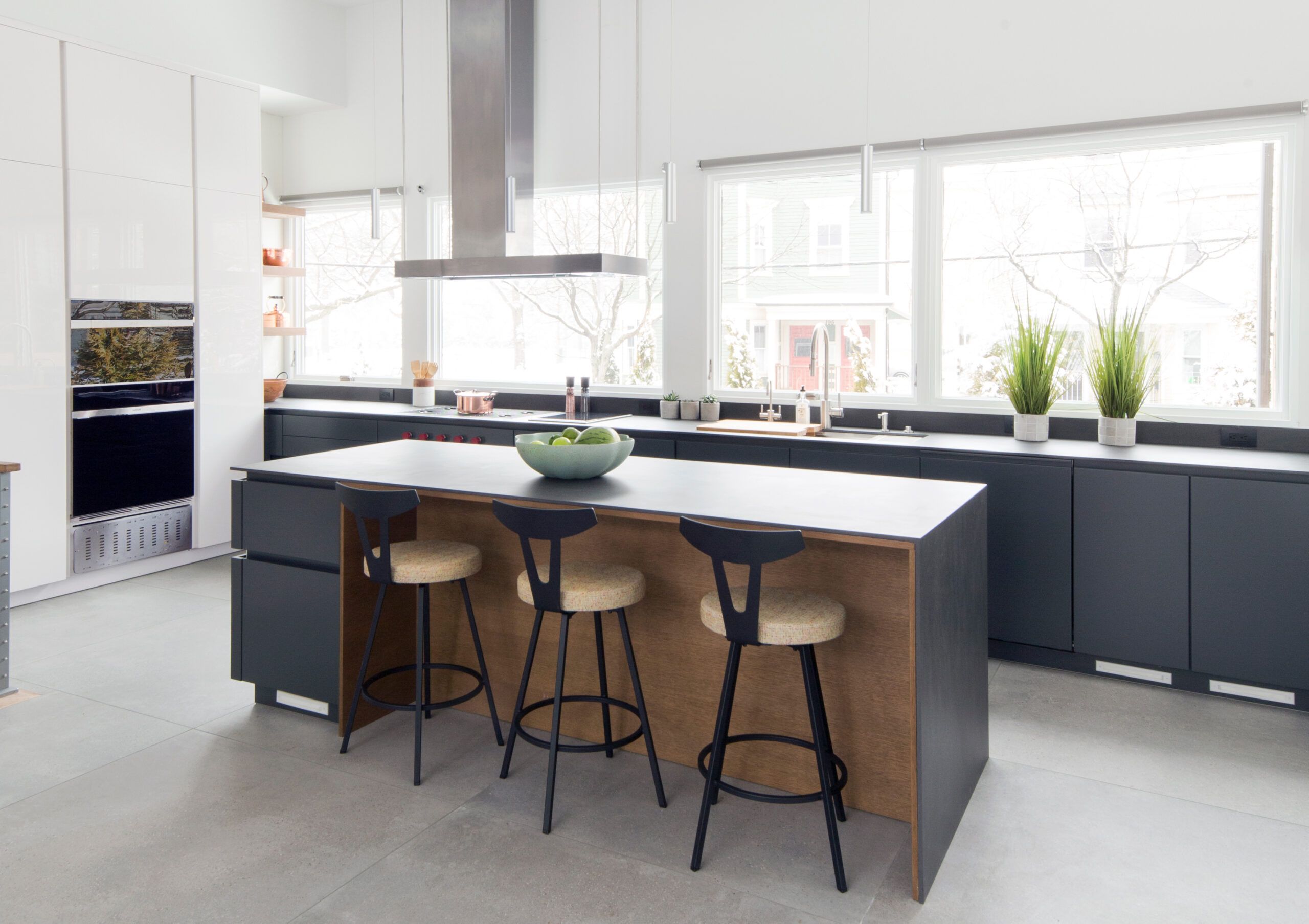 Want to redo your kitchen and save the planet? Consider an eco-conscious countertop. Perhaps you'll choose PaperStone, crafted from compressed post-consumer recycled paper, non-petroleum resin, and natural pigments. Invented for use in skate parks (so you know it's durable), PaperStone is food-safe, moisture-proof, bacteria-resistant, and boasts the warm, smooth look and feel of soapstone.
Another earth-friendly option is GEOS Recycled Glass Surfaces, constructed from post-consumer and industrial-use glass and a proprietary binder. This strong, non-porous surface performs similarly to engineered stone, requires no sealing, won't stain and has a fun, colorful appearance that looks flecked throughout with gems.
Waterfall wows
A countertop that continues gracefully over the edge to the floor, framing the lower cabinets or sides of an island, is called a waterfall—and like its namesake in nature, it garners oohs and ahs.
Granite, marble, and quartz are popular materials for this extended (and expensive!) edge treatment, but an ambitious DIYer can create a waterfall effect with concrete: Frame existing cabinets with particleboard (don't forget a hole for the sink), fill the seams with wood filler, and then apply concrete to the surface as if "spreading peanut butter on toast," according to this tutorial. Sand to your desired smoothness, and seal with polyurethane.
Chic new shapes
There's no rule that says a kitchen island must have squared corners. Curvy contours are both welcoming and unique. Consider a horseshoe with seating along the outside or a freeform shape that takes advantage of ample space in an open-plan kitchen.
Glass act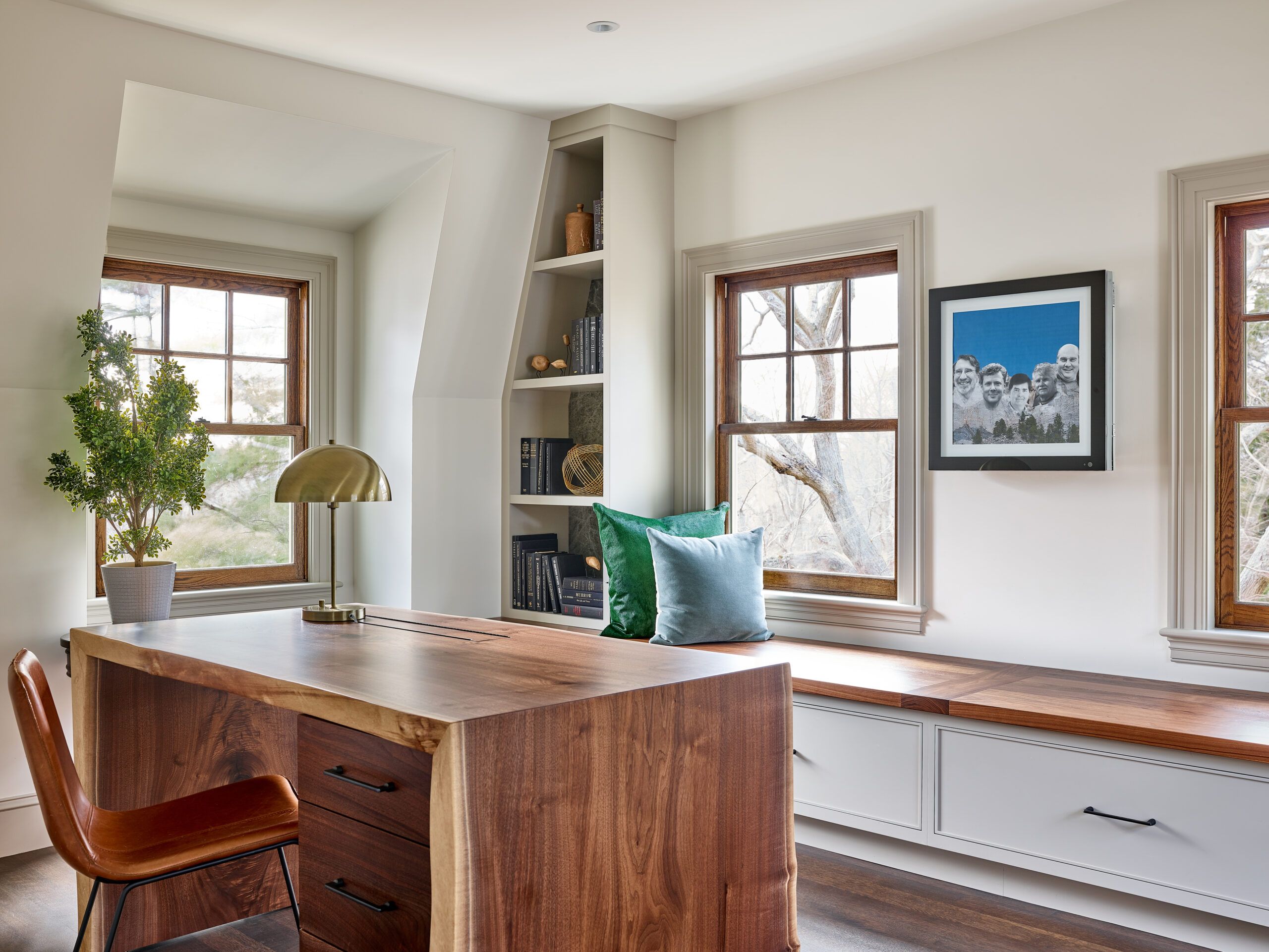 Topping the trendy chart these days are solid glass countertops. Available in a large selection of shapes, thicknesses, textures, edges, and colors, they can endure high heat and are mold-, stain-, and scratch-resistant. They're easy to maintain and can support a lot of weight, but drop a heavy or sharp object and the damage could be irreparable.
Lively look
For rustic drama, nothing beats a live edge—the term for the bark side of a piece of lumber. These slabs are air-dried (sometimes for years) to avoid cracking the wood, then carefully milled so that once the bark is removed, the natural contour of the tree remains. Live edge is available in many wood species, including maple, hickory, walnut, and cherry, to lend a striking, organic look to your kitchen.
Salvage savvy
Wood doors, salvaged from a previous renovation or picked up at a swap meet for a song, can get a new life as kitchen countertops. These dynamic DIYers pulled it off with three oak doors, using their old laminate countertops as templates. Oak veneers were ironed on for the edge, and then it was sand, stain, and seal to finish the project.
Can-do copper
Few materials can compare with copper for warmth, patina, and old-world beauty. Plus, this metal has natural anti-bacterial properties that make it ideal for a kitchen counter. While copper is costly, DIYers can save big by tackling the project with expert guidance or help from other homeowners. And if that's not challenging enough, how about creating a countertop out of your personal penny collection!