Countertop Videos
These This Old House videos showcase all of our countertop projects, how-tos, and designs.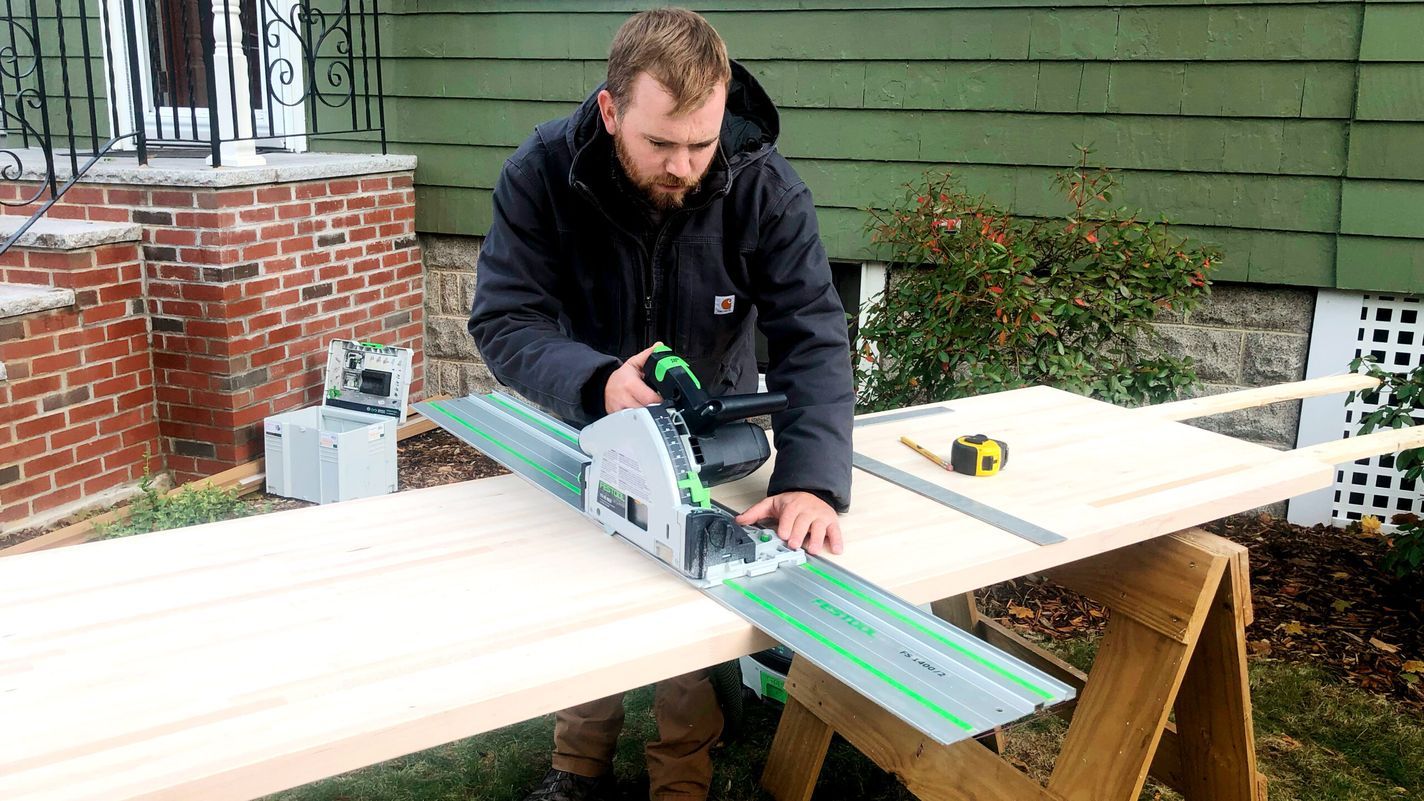 Filed under:
Carpenter Nathan Gilbert helps a couple replace their laminate countertop with butcher block. Then he demonstrates how to apply a mineral oil finish to it.
Ask This Old House host Kevin O'Connor learns how quartz countertops are manufactured and then helps install one in a homeowner's kitchen.
Concrete countertops are gaining popularity in kitchens and bathrooms, and they also cost a fraction of what other traditional countertops cost. Kevin O'Connor explains how to make them.
Norm travels to the Pennsylvania workshop of Paul Grothouse to see the dovetail key joinery of the kitchen's waterfall-edge wood countertop, then back to Cambridge where the whole crew lends a hand getting it into the house and in place
Norm Abram travels to Germansville, Pennsylvania, to see how countertop fabricator Paul Grothouse is crafting a beautiful 3-inch teak island top for the house
This Old House plumbing and heating expert Richard Trethewey helps a homeowner select a new countertop
This Old House host Kevin O'Connor learns how to create concrete kitchen counters
Combine iron threaded pipe and butcher block to create a kitchen centerpiece.
This rugged stuff can weather spilled drinks, sticky hands, and even harsh winters. Use it to make a versatile outdoor table that will last for years
This Old House host Kevin O'Connor learns important maintenance tips from stone countertop contractor Jason Keefe
This Old House general contractor Tom Silva shares his secrets for fabricating a stylish new plastic-laminate kitchen countertop.
Quick tips for repairing damaged laminate counters with This Old House general contractor Tom Silva.