Wrecks Reinvisioned
We admire the courage and imagination of these homeowners. It takes a special kind of person to look at a wreck of a house and envision a finished, beautiful home. Seems you feel the same way, because whenever we feature these full-house makeovers, you tell us how much you like them. So whether you're embarking on your own renovation or just admiring the work of others, you'll likely find something to inspire you in these, your 20 favorite historic whole-house remodels.
1895 Second Empire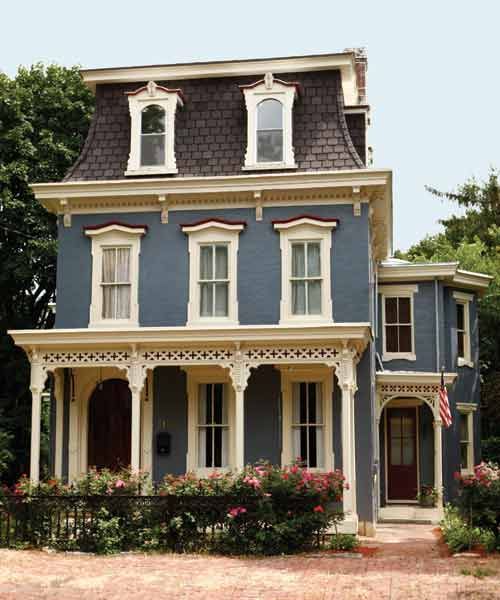 Angela Dasher picked up a love of old homes from tagging along on home tours as a kid with her parents. She wasn't looking for a new home but was enchanted by this late-19th-century gem's gingerbread facade, four porches, six floor-to-ceiling windows, and mansard roof. However, it was in a bad state: crumbling walls, moldy floors, and pigeon nests inside.
See how she turned it into a home and gave it a new life: Second Life for a Second Empire
1897 Queen Anne Brick Row House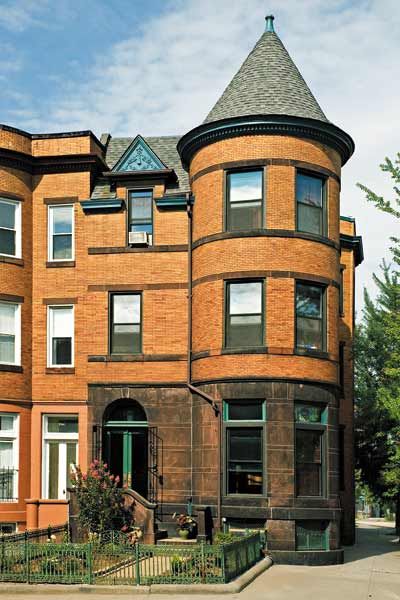 This home suffered a decade's worth of abuse at the hands of a rowdy fraternity. Before that, it survived four owners and a century's worth of wear and tear. Potential owner Ron Tanner was warned by the real estate agent, "This house will eat you alive." That didn't deter Tanner and his then-girlfriend (now wife), Jill, from buying the three-story disaster "as is," and restoring its architectural integrity.
See the before and after photos: From Animal House to Our House
1921 American Foursquare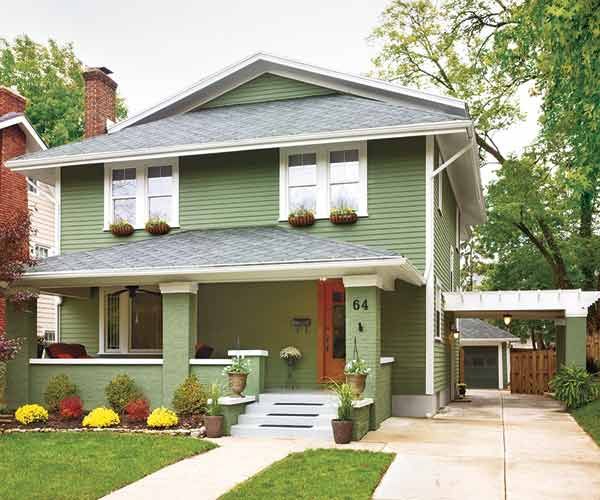 Abandoned and foreclosed, this house was in a sorry state. That is until Matthew Manning, an avid DIYer, spotted it and had a feeling it was the one. Together, he and his wife, Candice, tackled the renovation and repairs, bit by bit.
See how they did it: A Rabid DIYer Renews a Foreclosed Foursquare
1850s Cottage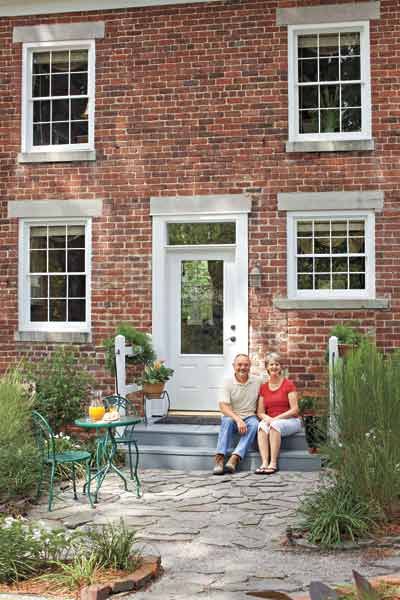 This little fixer-upper was originally built as the "kitchen house" to the adjacent, larger home on the property. Roberta and Walt Purcell thought it could one day make a cozy home for the two of them—even though it had been abandoned for 20 years after a fire.
See the amazing before and after photos: A Ramshackle Little House Gets a Second Life
Early 1700s Cottage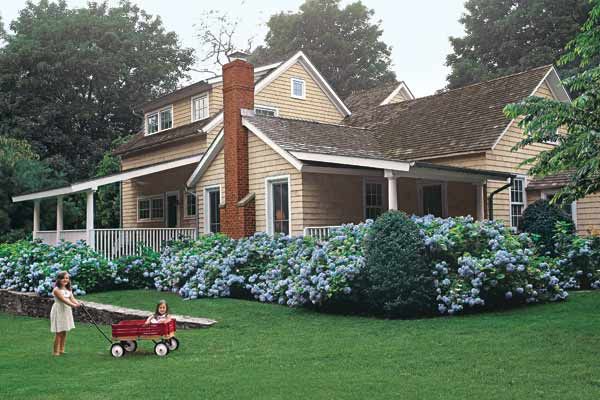 David and Tracy Gavant bought a beach cottage as a getaway from high-stress jobs in the city. They loved the history and charm of the ramshackle structure, but eventually added on to it, transforming it into a high-functioning living space.
See more: From Shack to Spectacular House
1953 Cape Cod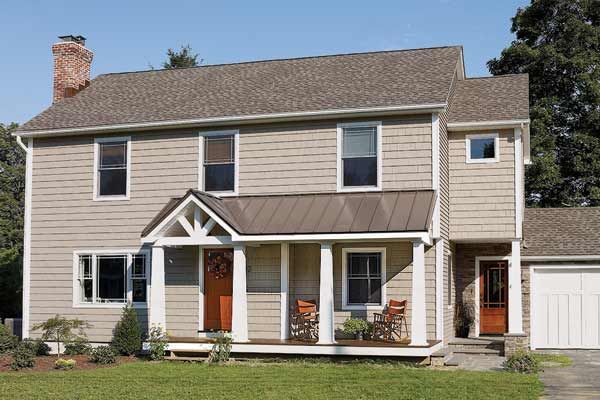 Jeff and Jennifer Kuryluk endured a gut renovation of a fixer-upper in their desired neighborhood. Even though the house needed all new systems, siding, insulation, and a raised roof—they thought it had a lot of potential.
See how they customized the home to fit their family of four: Before and After Cape Cod
1840s Italianate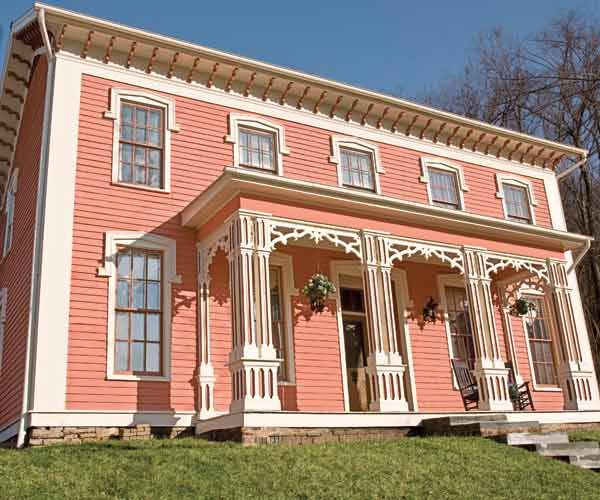 This Ohio home stood abandoned for decades before Vic and Cindy Young rescued it (after seeing it featured in the TOH magazine column "Save This Old House"). Vic, a full-time restorer of old houses, was up for a major challenge, since this home had deteriorated so badly that the town had condemned it and slated it for demolition.
See the before and after photos: Saved! Italianate Before and After
1896 Queen Anne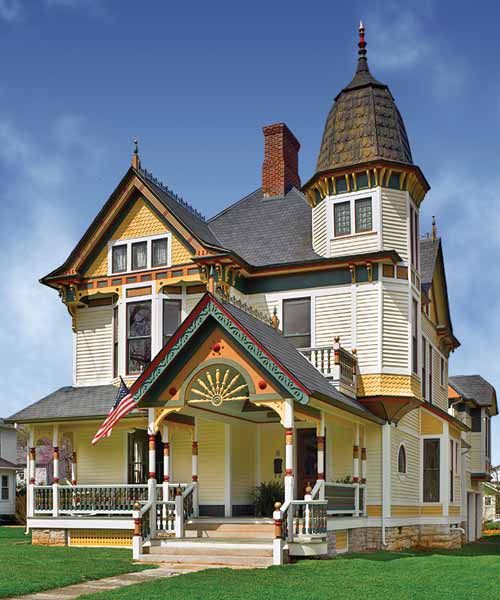 When Dorian and Elaine Walker found this house, it was in bad shape. It had been stripped of its original character, plus it had been rented out to college kids. The Walkers found the original architect's plan and saved this charmer—in the process winning our annual Reader Remodel Contest.
See how they did it: 2009 Reader Remodel Winner: From Forlorn to Refreshed
Early-American Cape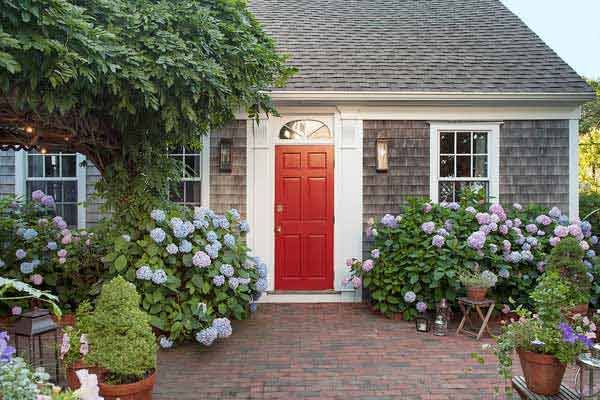 A true American antique, this Massachusetts home predates 1750. After life as a birthing house, a nursing home, and a series of local-landmark eateries, the current owners, Kevin O'Shea and David Bowd, converted it back into a private home. They fell in love with the quirkiness and historical details. The original entry is intact and faces the harbor at the end of Cape Cod.
See more: If These Walls Could Talk: An Early-American Cape
1887 Queen Anne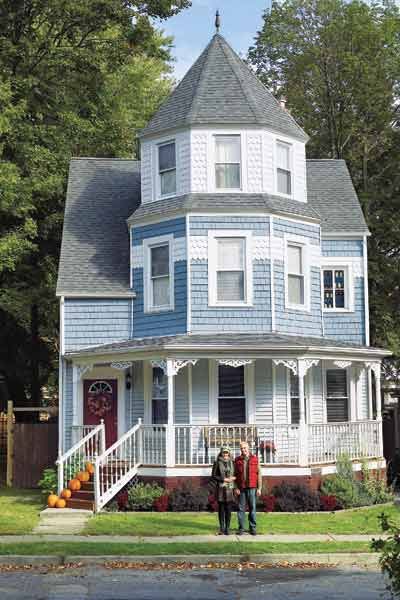 The $46,000 price tag of this Victorian house tempted a gutsy couple, Chris Hanson and fiancé Merle, searching for an old home—even though it was rundown and condemned! They not only made the house livable in half a year, they brought it back to life.
See the before and after photos: Making a Rundown House Livable in Just 6 Months
1895 Queen Anne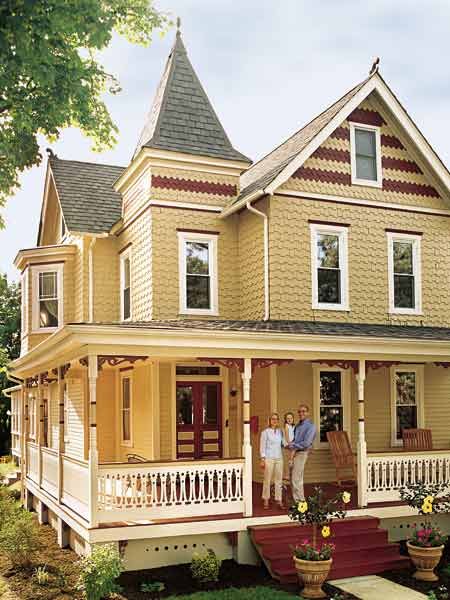 This Victorian-era house once looked like a wreck to the common eye, but a husband and wife pair of architects thought it had good bones. They took a chance and after a lot of architectural TLC, the home regained its soul and character.
See more: A Victorian-Era House Turns Out to Be a Diamond in the Rough
1930s Craftsman Cottage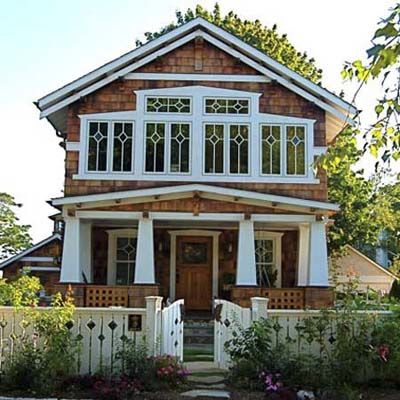 Cedar shingles, stained glass windows, and other Arts-and-Crafts details adorn this transformed beach cottage. A young couple remodeled this home to create a clean, new start to their marriage.
See the before and after: A Home With a Lot of Heart
1850 House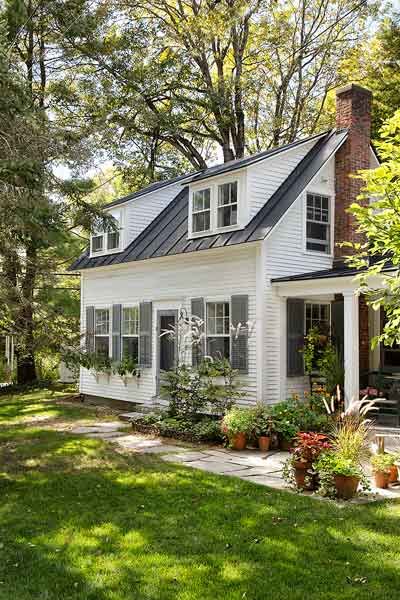 Jane Benson Ackerman put off the renovation of her home for 15 years. There were major problems: a flooded basement, a muddy yard, a dark and gloomy kitchen, and a dysfunctional bathroom. She had been amassing salvaged goods in the barn for years, and incorporated many of them into the new design, including a large cast-iron sink that is the highlight of her new kitchen.
See more of her beautiful home: From Fixer Upper to Refined Farmhouse
1880s Red-Brick Farmhouse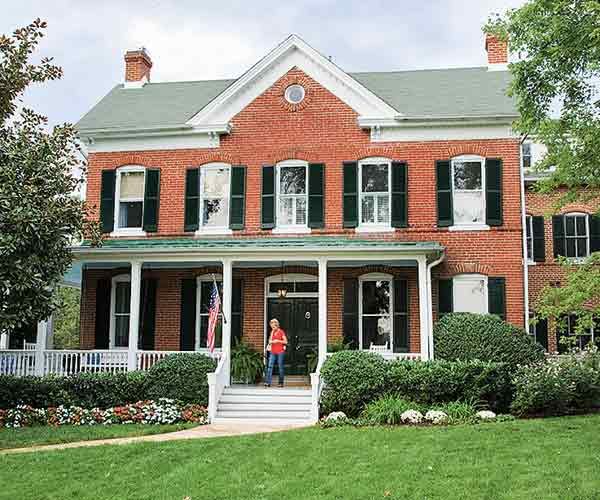 Self-described old-house purists Amy and Alden Philbrick didn't want to change a thing about their home. Amy described it as pristine. Picking out a new two-oven stove lead to the beginning of the whole-house restoration, incorporating modern updates but keeping a lot of the old.
See how they did it: Period-Perfect Farmhouse is All in the Details
1911 Craftsman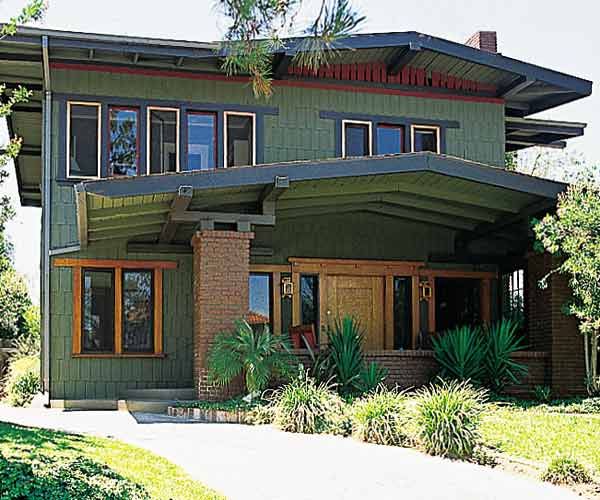 It is difficult to envision that this house was once covered in pink stucco. It didn't appeal to Murray and Mary Beth Cohen at first, but they eventually looked past the ugly exterior to find a historic home with lots of potential. They worked to uncover what had once been, and restore the home to its original splendor.
See the before and after photos: Righting a Bungled Bungalow
1911 Bungalow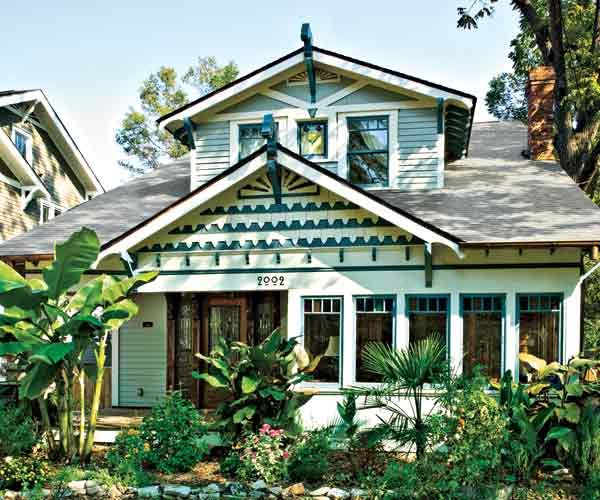 The rotting roof, boarded up windows, and two murders on-site weren't enough to deter Kara O'Brien and her partner, Paula Rose, from buying this vintage house. They had admired it for years and jumped at the chance to own it. The restoration brought many challenges, including trying to figure out the original layout, since the house had been converted into a triplex in the early 1970s.
See how they gave the home a new life: Down-in-the-Dumps Bungalow Revival
1830s Farmhouse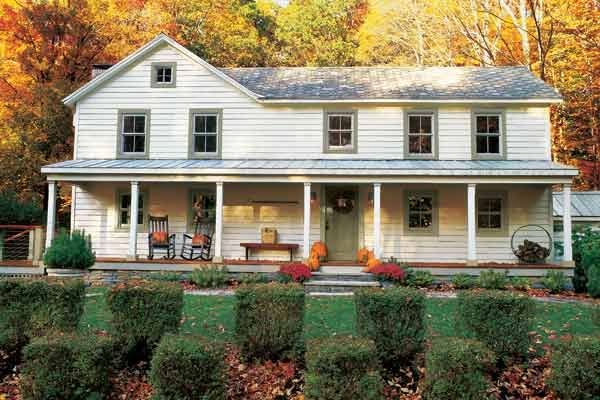 After 17 years of apartment life and city dwelling, Sean B. Nutley and his partner, Gregory Triana, fell for this house and its quiet country site. They took the plunge and bought the place, then waited a whole year before starting the renovations.
See the full transformation: 360-Degree Farmhouse Makeover
1909 Craftsman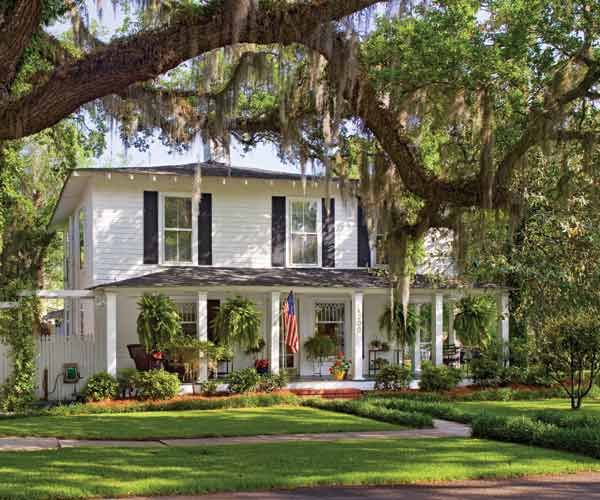 Kim Henson lived a few blocks from this house and always admired how it reminded her of the home her grandmother had lived in. It had a wraparound porch, leaded-glass windows, and was surrounded by moss-draped live oaks. But, it was a mess when Kim and her husband, John, bought it, dilapidated and full of rot.
See how through trial and error the Henson family turned it into their dream home: A DIY Bungalow Renovation
100-Year-Old Houseboat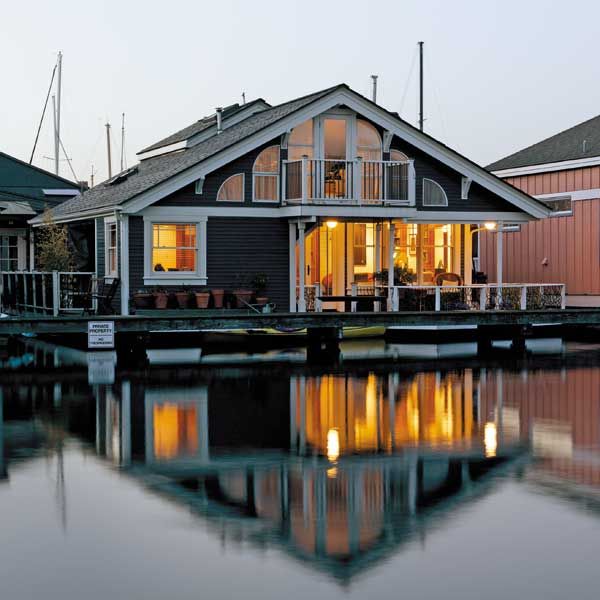 The one-bedroom houseboat Todd and Krissy Biernacki lived in was not big enough to accommodate their growing family. They wanted to add more space and fix an inefficient layout, but didn't want to lose the home's gabled charm. Plus, they had to keep within Seattle regulations that limit floating homes to 18-feet off the water.
See how they incorporated eco-friendly building techniques and scuba gear to revamp their unique home: This Old Houseboat
1910 Shingled House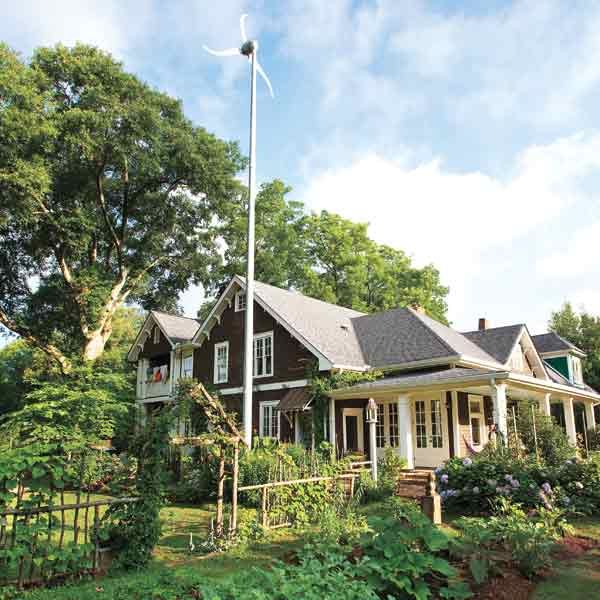 Curt and Christine Mann were house hunting for a spot where they could experiment with ways to save energy and water. They thought this property had a nice vibe and the potential for a large veggie garden and space to implement solar power. However, it was in need of a major update. It fell within a historic district, which meant the street-facing facade had to be kept intact.
See how they reconfigured the layout and implemented many eco-friendly materials and resource-saving projects: 100-Year-Old Cottage, 21st Century Remodel