Queen Anne Exterior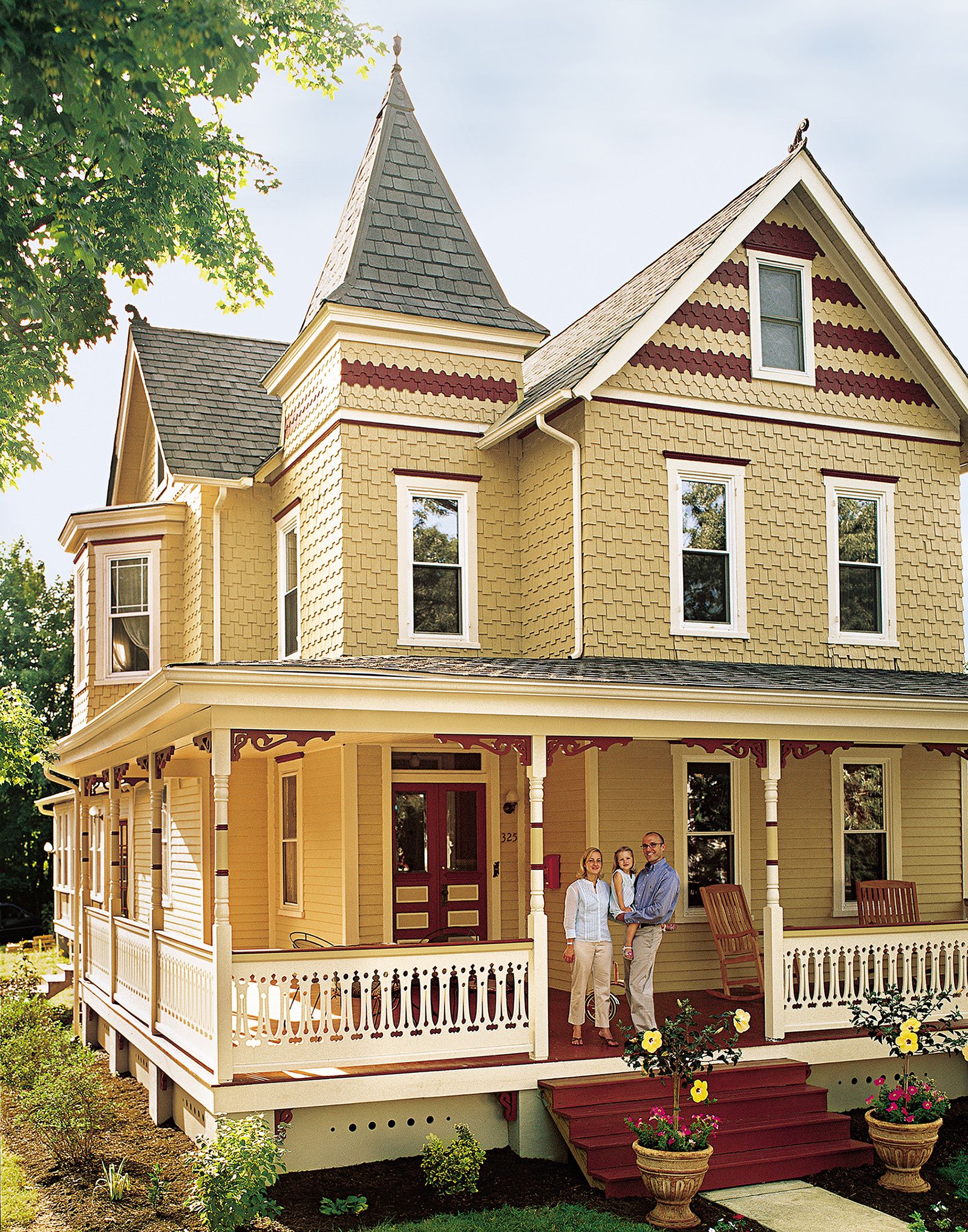 The 1895 Queen Anne in Collingswood, New Jersey, had been split into two units in the 1960s, and while my husband and I, who both have architectural degrees, agreed that it was a cosmetic wreck, it seemed to have good bones. Nothing appeared rotted. The HVAC system had recently been replaced, and there was new copper plumbing, along with two new furnaces and water heaters.
Right after we took possession, we found out that things weren't as good as they seemed. The home's original knob-and-tube wiring was a melted mess. A second-floor bathroom was leaking into the first floor. It looked like we'd have to demo much of the house. My parents offered to let us stay with them for as long as we wanted. That lasted six months.
Entryway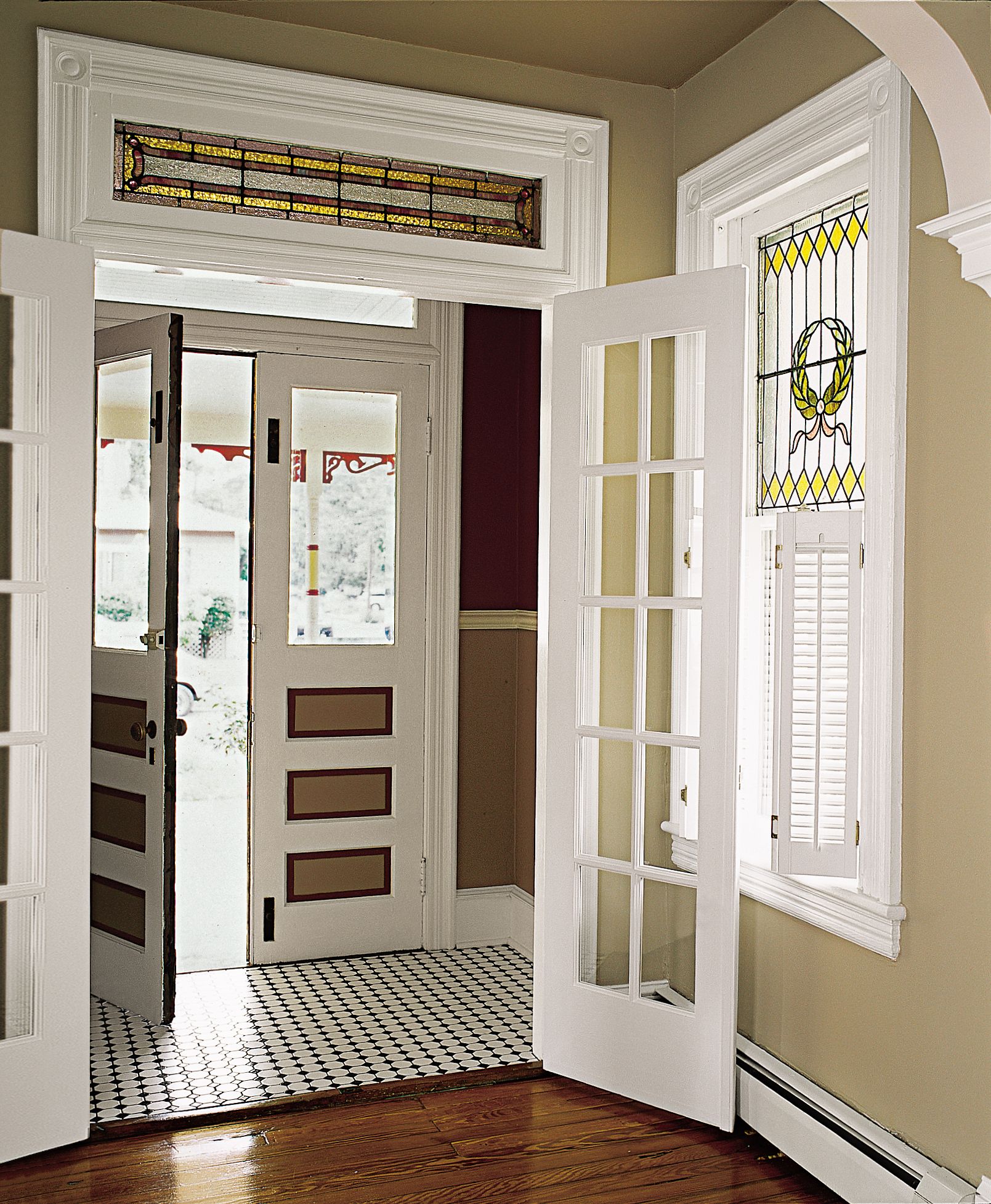 The first thing we wanted to do was to give the house its soul back. Much of its original character had been stripped away and sold off. Though we never found the architectural plans, we realized that the house held clues to the original layout. It was easy to see where skinny partition wall had been put up from hairline cracks and some investigative knuckle-tapping.
Both the entry doors and the stained-glass windows are original to the home; the floor tile is new.
Living Room Fireplace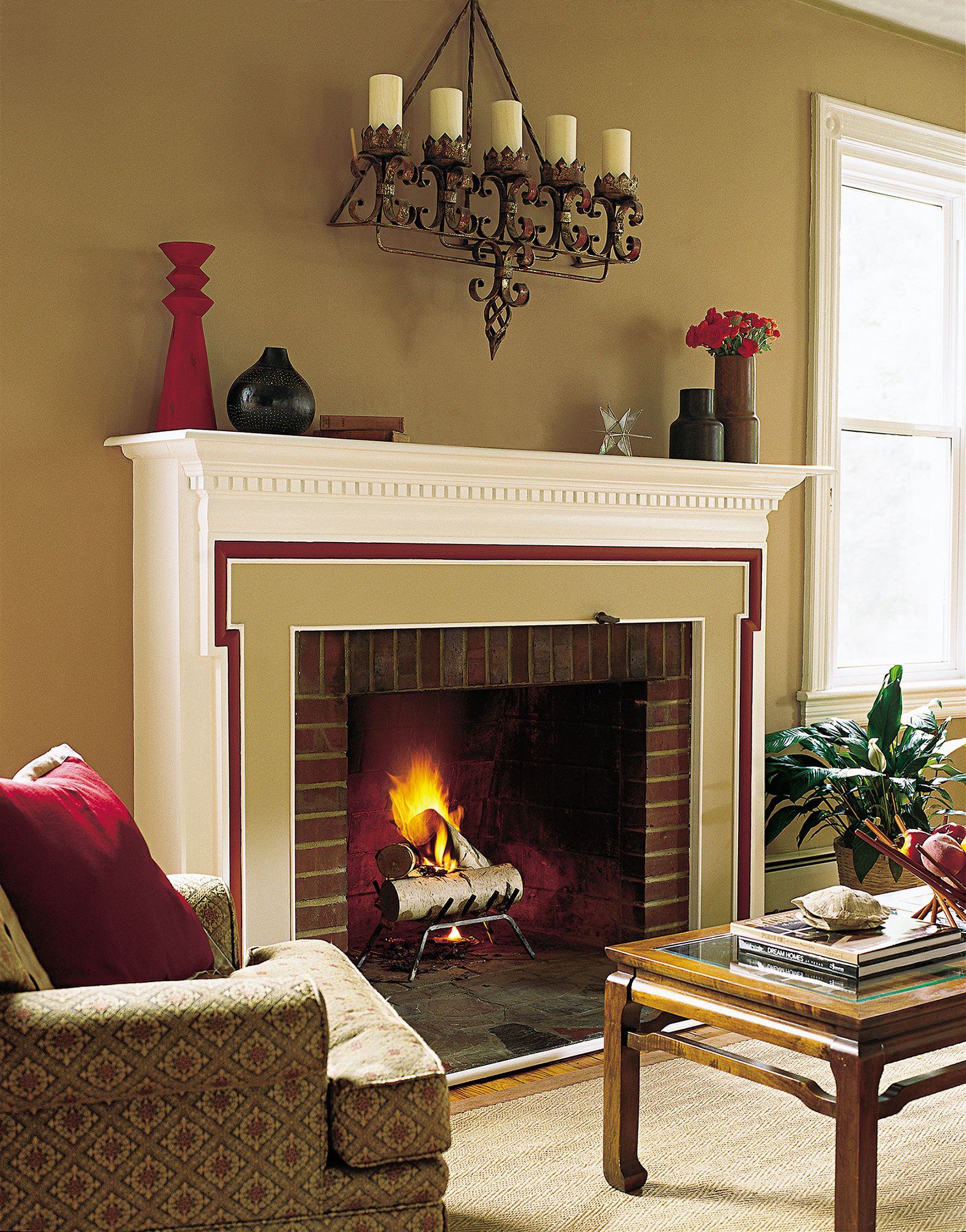 Matt rebuilt the shelf on the living room mantel, which was topped with plywood when we moved in. He also copied the mantel's dentil molding when he made new built-in cabinets for the family room.
Salvaged Kitchen Sink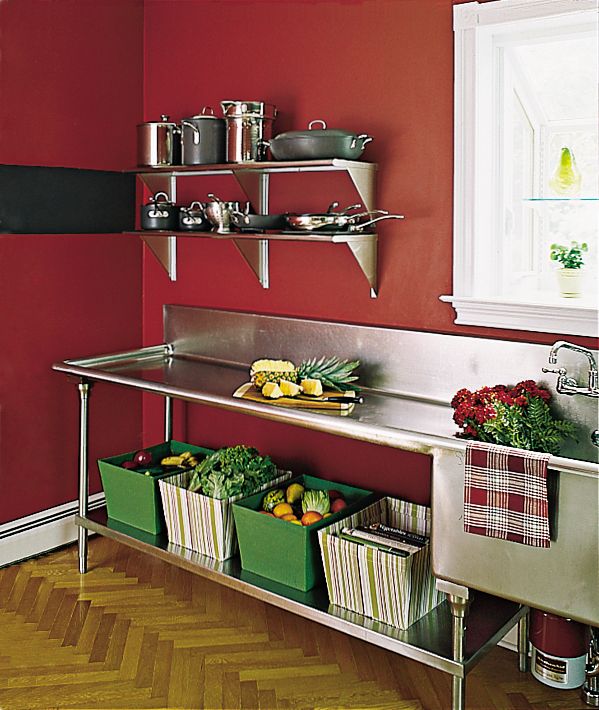 At the time, Matt was working on a job renovating a monastery, and he brought home salvaged jewels, including a 10-foot-long, two-basin, stainless-steel pot-washing sink (with undercounter storage) and herringbone parquet wood flooring, both of which we put in my favorite room of the house: the kitchen. The sink provides almost half of the room's 20 linear feet of counter space.
My favorite project was getting gray and dusty as I sanded away—by hand—decades of built-up filth from each of the 4-by-12-inch pieces of oak parquet flooring. I must have sat for 300 hours, doing six pieces an hour.
New Range and Hood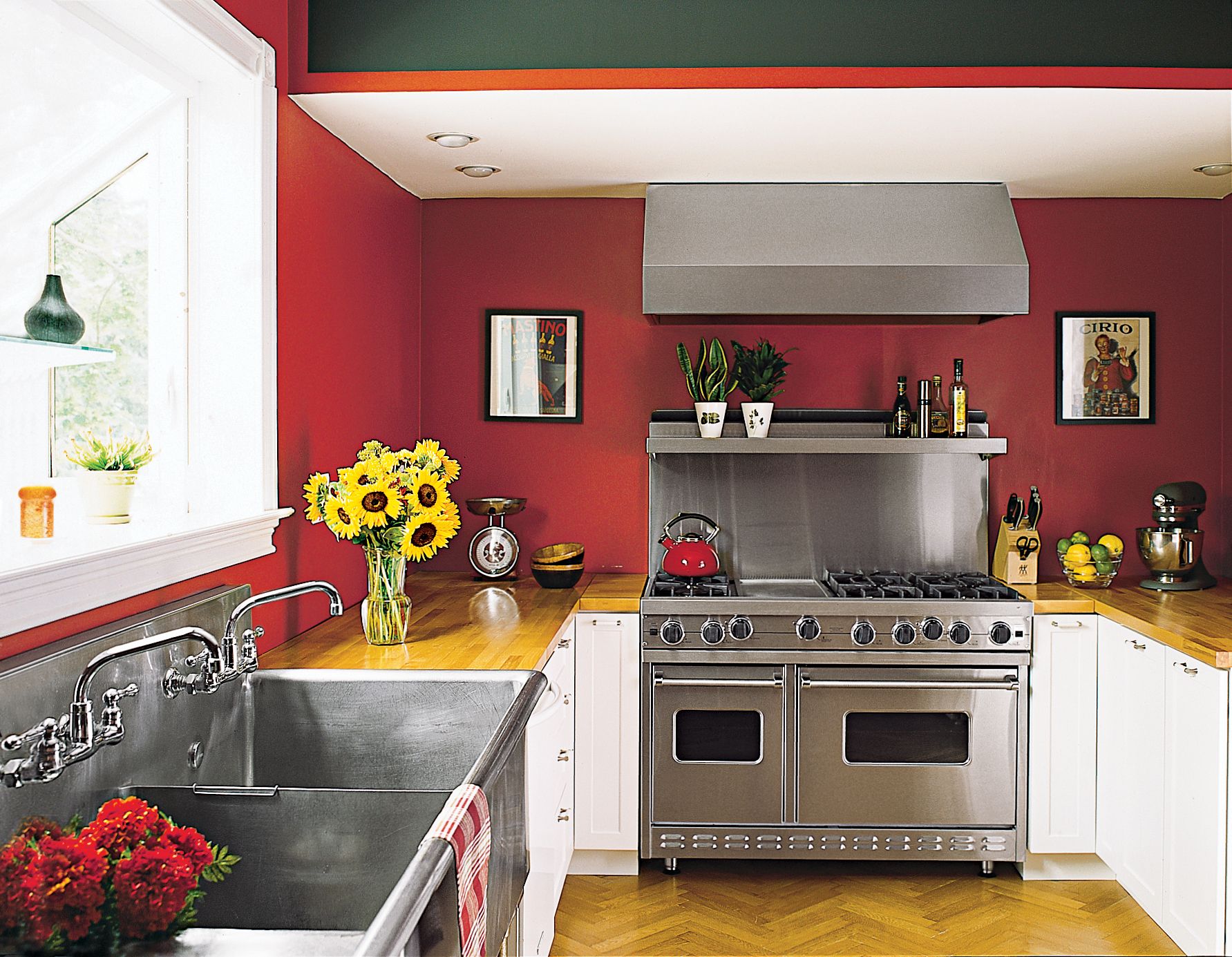 I love to entertain, but I also like to be left alone when I cook, so I designed the space in a circular scheme that allows me to cook for large groups of people efficiently. I splurged on a 48-inch range, stainless steel backsplash, and vent hood, added lots of open steel shelving, and tucked two Whirlpool refrigerators beneath butcher-block counters. To help keep the kitchen open and uncluttered, there are no upper cabinets.
Staircase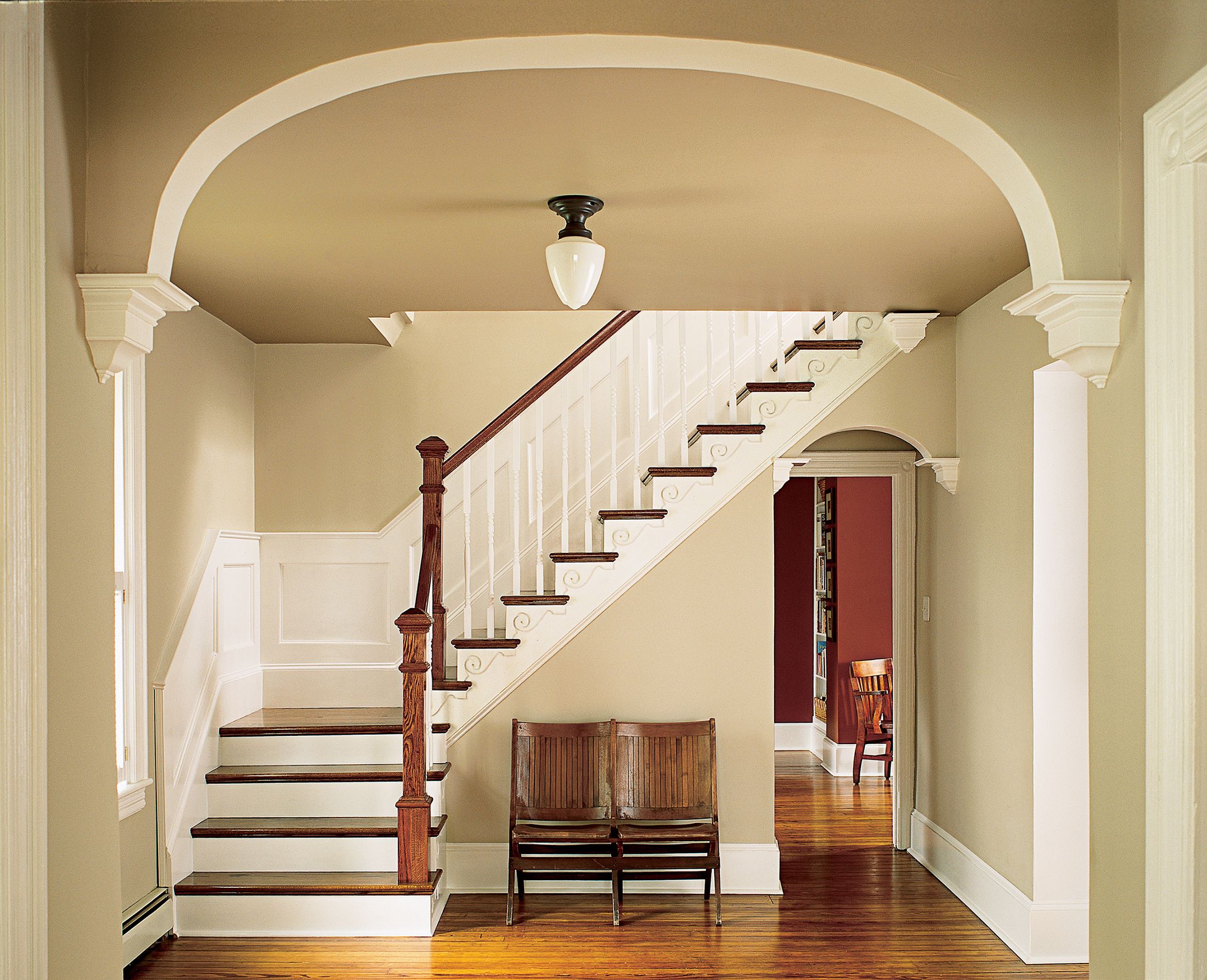 Restoring the original staircase was one of the more drawn-out jobs. To allow for a private entrance to the second-floor apartment, previous owners had taken out the bottom three steps and shoved them beneath the staircase to make the stairs go straight. Then they cut a second entrance into the front wall. One of the first things we did was close up that wall and retrieve the hidden steps. Matt replicated the landing, railing, and treads out of oak. The job would have taken about a month to do, but since we knew we'd be carrying heavy stuff up and down, we decided to live with plywood treads and rails during construction—which ended up taking two-and-a-half years. It was the first project we started and the last one we finished.
Original Corbel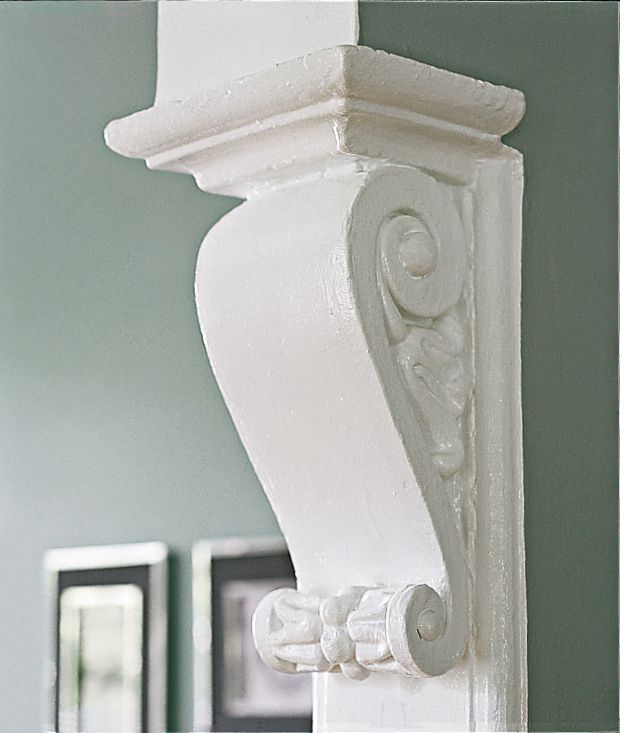 The corbels in the master bedroom were the only original ones left. Matt created new corbels downstairs where the originals were missing.
Master Bedroom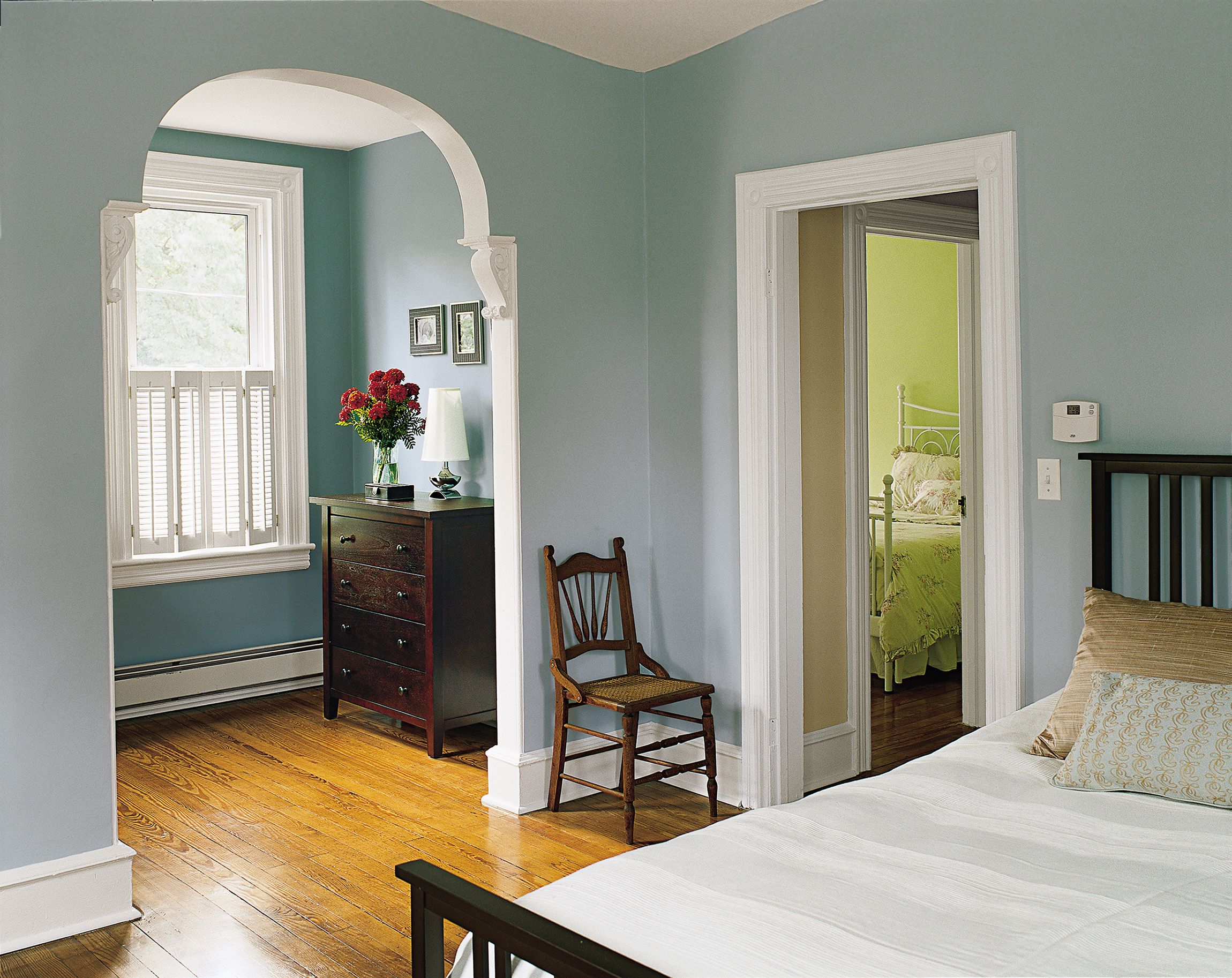 We installed all new windows and either replastered the walls or covered them with wallboard. We did manage to save and refinish most of the yellow pine floors.
Third-Floor Office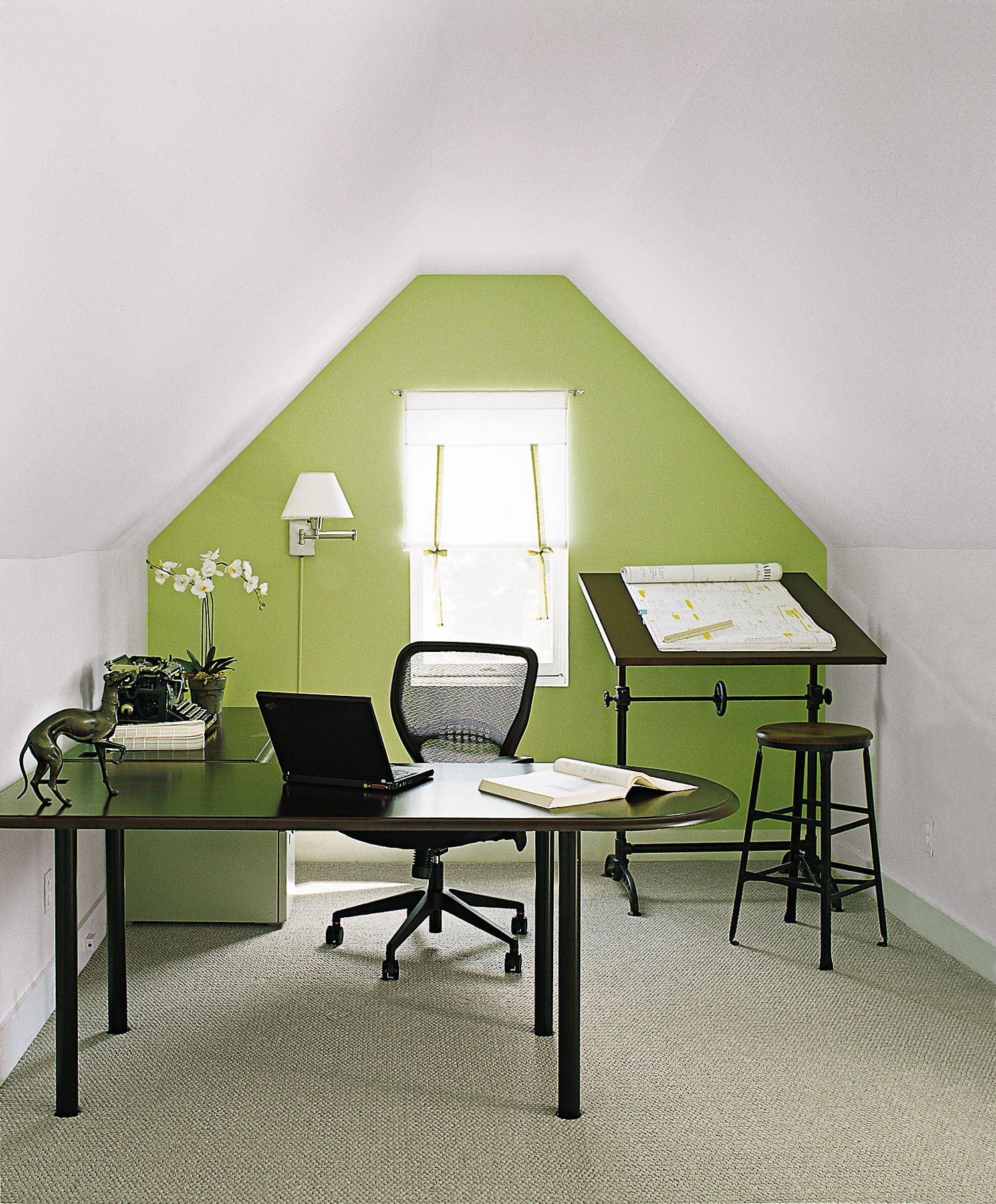 Damaged by the partition walls, 28 floorboards on the first two floors had to be replaced, so we brought down boards from the third floor to patch those areas. We carpeted the top floor, which now serves as an office, home theater, and playroom.
Exterior Doorknob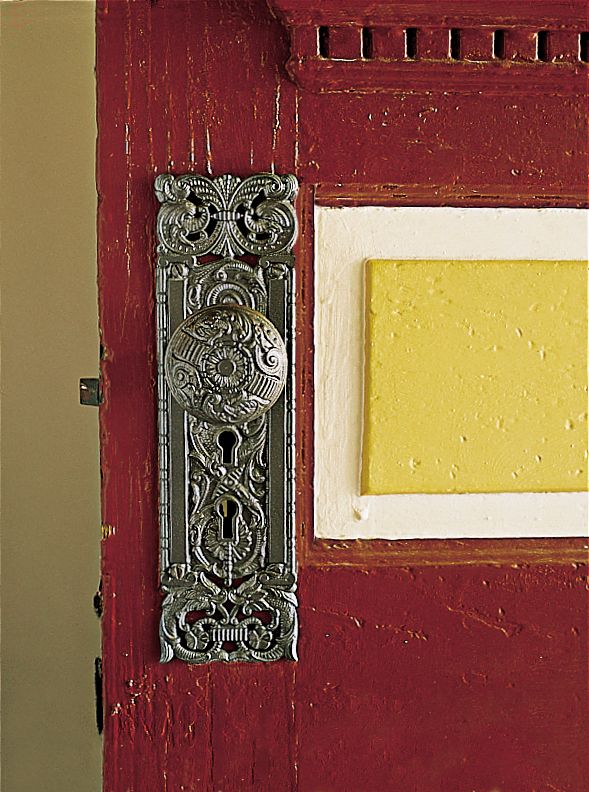 A loan from a Collingswood program called Glad To Be Single Again, which promotes the reconversion of homes like ours that had been turned into duplexes, allowed us to hire people to replace the worn-out roof and paint the peeling exterior. Rob Miller of RJ Roofing put up simulated slate tiles. But even though we followed all the rules for checking out a contractor before hiring him, our painter was a disaster. He slapped patching compound on the original cedar siding and didn't bother to sand it. He painted while the siding was damp from rain, so the paint blistered. The final straw was when he used a sprayer, which left a fine yellow mist on the new windows and ruined much of the new roof. We fired him on the spot. We have yet to fully undo the damage.
This century-old brass doorknob still adorns one of the doors, which is painted red, yellow, and cream, like the rest of the exterior.
Before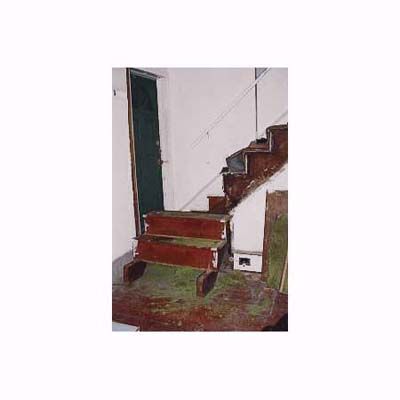 We really replaced, repaired, or renovated every single surface of the house. These are the salvaged original bottom steps.
1st Floor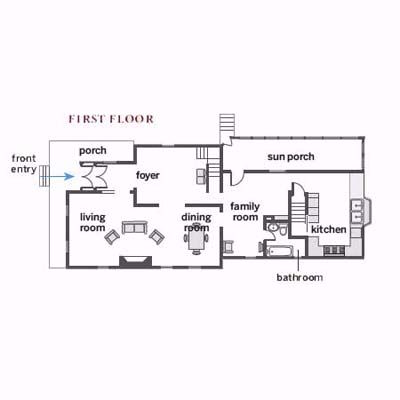 Someone mentioned that the home originally had a wraparound porch, so we applied for a variance to rebuild it, working with Three Brothers Building to do the detailed construction and Victoriana East, a local millwork company, to create an appropriate sawn baluster railing. Everyone did such a great job that the new addition fooled a former neighbor who was back for a visit. She couldn't believe it wasn't the original porch.
2nd Floor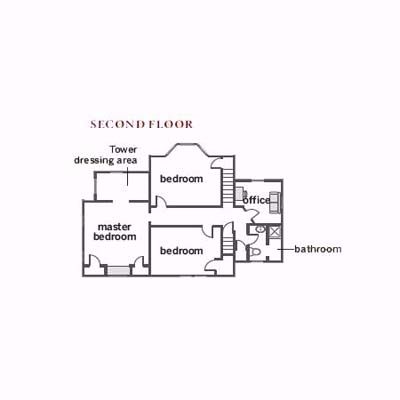 What We Did:
Returned a chopped-up 1895 Queen Anne to its single-family roots.
Remodeling Cost: About $100,000
Time frame: 3 years
Where we saved: Using flooring, lights, and
a sink salvaged from a monastery for free, as well as buying other reclaimed materials through architectural salvage stores.
Where we splurged: The pro-grade stove
and other appliances in the kitchen.
3rd Floor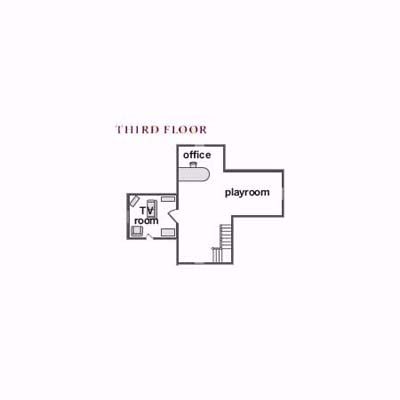 What we'd do differently: Hire someone else for the exterior paint job, which was a disaster.
Biggest challenge: Restoring the original layout of the rooms.
How we solved it: By studying the home and looking for signs where walls were added.