Eureka, California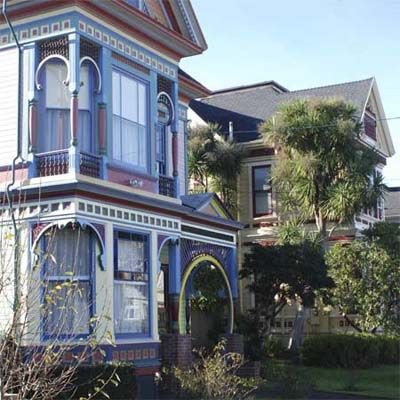 The Neighborhood
Sandwiched between Humboldt Bay and redwood forests 275 miles north of San Francisco, Eureka (population: 26,000) was settled in the 1850s as a home base for gold miners and remained inaccessible by road until 1924. Today, the town's median income is about half of the rest of the state's, but tourism helps keep the economy afloat, sustaining galleries, bookstores, restaurants, and other businesses. Tucked up at the ocean's edge are the College of the Redwoods, Humboldt State University, museums, parks, a wildlife refuge, and a cottage industry in outdoor recreation: hiking, biking, kayaking, birding, and sightseeing.
The Houses
The most sought after are ample Queen Annes with plenty of decorative detail. Fine Arts and Crafts—inspired houses, built primarily in the 1920s, can also be found here.
The Prices
A Queen Anne cottage in need of work fetches about $200,000, and a larger Victorian-era house that's showing its age can go for as little as $260,000. Arts and Crafts homes in good shape run from $240,000 to $500,000.
Why Buy Now?
Home prices in Eureka are low by California standards, and this area, surrounded by protected parks and forests, is likely to remain a draw for visitors as well as old-home lovers.
Among the best for:
Asylum Hill, Hartford, Connecticut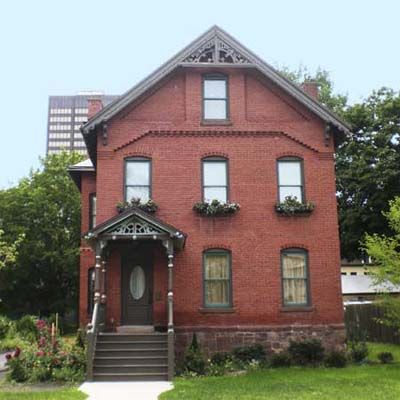 The Neighborhood
Asylum Hill is named after the Asylum for the Education and Instruction of Deaf and Dumb Persons, which was located here until around 1920, when it was moved to West Hartford and (thankfully) renamed the American School for the Deaf. In the late 19th century, the neighborhood—a 15-minute walk west of downtown—was considered one of Hartford's best. Mark Twain, Harriet Beecher Stowe, and several politicians lived here. Nowadays, it's home to a diverse mix of singles and couples, many of them first-time home buyers, as well as empty-nesters looking for an urban lifestyle. Local employers include Fortune 500 companies Aetna and the Hartford Insurance Group, as well as St. Francis Hospital and Medical Center.
The Houses
The neighborhood features an array of Queen Annes, Shingle-style homes, Colonial Revivals, and Italianates; its Sigourney Square District contains over 200 homes on the National Register.
The Prices
Homes here cost anywhere from $80,000 for a fixer-upper to $300,000 for a fully restored Queen Anne. More often than not they've been renovated, but project seekers can still strike gold.
Why Buy Now?
NINA Hartford, the Northside Institutions Neighborhood Alliance, offers fully rehabbed historic properties as well as—no surprise—old homes that need resourceful people to save them from destruction to prospective home buyers at reasonable prices.
Among the best for:
Sherman Hill, Des Moines, Iowa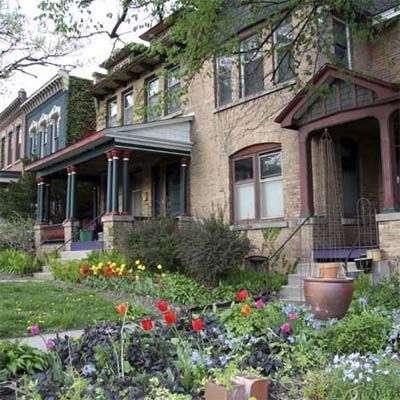 The Neighborhood
"A local resident once said, 'You will know our revitalization efforts were successful when families start moving back into the neighborhood,' " says Sherman Hill Neighborhood Association president Donna Hallstrom. That day has arrived, with young families and couples making their way from the 'burbs into this historic neighborhood in recent years. Despite its comprising only 210 buildings, this urban enclave is packed with amenities, including the historic Hoyt Sherman Place, a meetinghouse with an art gallery and performing arts center. Sherman Hill has its own 185-student, pre-K through fifth grade elementary school; older kids commute to schools around the city.
In the Flood Zone
While many areas of Des Moines have experienced intense flooding in recent
weeks, Sherman Hill, which is on high ground, was unaffected.
The Houses
Queen Annes, Italianates, and other Victorian-era homes dating from the 1870s through the turn of the last century dominate. Foursquare and Craftsman styles can be found, too. Some homes appear on the National Register of Historic Places.
The Prices
Smaller unrenovated houses go for as little as $50,000, while a restored Victorian can cost up to $350,000.
Why Buy Now?
Prices are low, and there are incentives to invest. The Neighborhood Finance Corporation, a local nonprofit mortgage broker, provides assistance for purchasing and improving historic homes, and the state's Historic Resource Development Program also provides grants.
Among the best for:
Old Louisville, Kentucky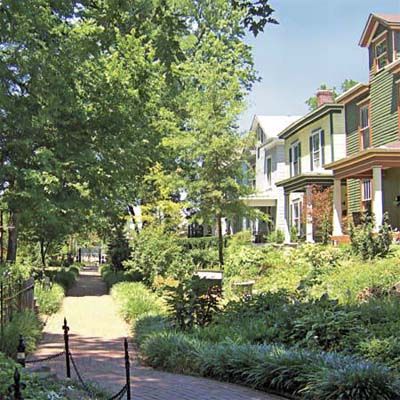 The Neighborhood
Stately homes face one another across lush, gaslit "walking courts," and yards overflow with geraniums and magnolia trees here. Residents treat gardening like a competitive sport, their efforts celebrated by seasonal garden tours. Central Park, a 17-acre municipal green space designed by famed architect Frederick Law Olmsted, sits adjacent to the neighborhood, which was developed in the 1870s. Old Louisville is just a stone's throw from the University of Louisville, and the city's top employers include health insurance provider Humana, bourbon producer Brown Forman Corp., and Republic BankCorp., a financial holding company.
The Houses
Old Louisville has 48 blocks' worth of Queen Annes, Second Empires, and Stick Victorians. Other styles include Italianate, Tudor, and Georgian Revival, and while many have been restored, others are clamoring for work.
The Prices
A rehabbed manse might run you about $275,000, and prices top out at $800,000.
Why Buy Now?
People gobbling up homes in this neighborhood feel it might one day have the cachet of Boston's Beacon Hill and other comparable treasure troves. But for now, the prices are far cheaper.
Among the best for:
Queen Annes, City Slickers, The South
Dayton's Bluff, St. Paul, Minnesota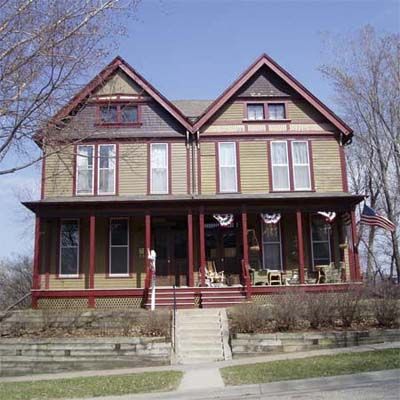 The Neighborhood
A large historic district with about 18,000 residents, Dayton's Bluff overlooks downtown and the Mississippi River valley. Many of this neighborhood's modest homes were built during a growth spurt in the 1880s, when a brewery, a factory, and railroad workers gathered around the local streetcar line. Today, Dayton's Bluff is a diverse urban enclave bursting with restaurants, churches, shops, and galleries (run and stocked by the many artists who call this neighborhood home).
The Houses
The city has designated 600 houses and other buildings as historic, and there's no shortage of other vintage properties to choose from, including Italianate, Queen Anne, Colonial Revival, and Arts and Crafts houses. While many have been restored, there are plenty of fixer-uppers, including long-vacant properties.
The Prices
Selling prices range from $20,000 for an abandoned property to $50,000 for a historic house in need of work to $300,000 for a lovingly restored Queen Anne.
Why Buy Now?
Prices are low, and there's help for home buyers, too. Restore Saint Paul, a private preservation group, provides low-interest loans to would-be owners of historic homes. The nonprofit Dayton's Bluff Neighborhood Housing Services offers down payment assistance, low-interest loans for repairs, and even help finding contractors.
Among the best for:
The Shaw Neighborhood, St. Louis, Missouri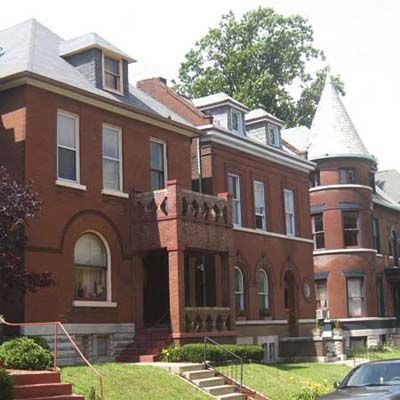 The Neighborhood
Living in the Shaw Neighborhood is sort of like waking up on the set of Meet Me in St. Louis. The Victorian era is all around, from the wide streets lined with hundreds of early-20th-century homes showcasing well-maintained gardens to Tower Grove Park, which borders the Shaw, with grass tennis courts, pavilions, and hundreds of varieties of trees and shrubs. As the neighborhood's stately homes have been refurbished, dozens of new, locally owned cafes, pubs, restaurants, and galleries have opened. The nearby Missouri Botanical Garden, with its massive tropical habitat beneath a geodesic dome, is one of the nation's little-known treasures.
The Houses
Most were built between 1880 and 1940. Aside from pristine rows of brick Victorian-era Queen Anne and Second Empire homes, other styles include Arts and Crafts, Georgian, and English Tudor.
The Prices
An unrestored Victorian here can be had for as little as $125,000; one in top-notch shape will cost twice that.
Why Buy Now?
The Shaw neighborhood has been on an upward trend for more than a decade and shows no signs of flagging, despite the current housing crunch.
Among the best for:
Fixer-Uppers, First-Time Buyers,
City Slickers, Queen Annes, The Midwest
Phillipsburg, New Jersey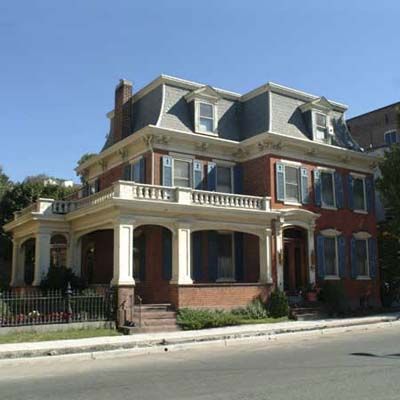 The Neighborhood
Hoboken, Lambertville, Morristown—over the last 20 years,
many New Jersey towns have reversed their declines to become vibrant places
to live, work, and visit. Now the small city of Phillipsburg is poised to
turn the corner. So says Gerry Kasper, a local realtor who, during the past
decade, has seen this Delaware River town transform itself into a home for
those who love historic architecture, small-town living, and outdoor
activities. Indeed, a renaissance is underway in Phillipsburg's historic
downtown: Filled with townhouses and brownstones, it was recently declared
eligible for the National Register—and is drawing first-time buyers.
The Houses
The town's 19th- and 20th-century houses include downtown brownstones and multifamily townhouses, most with original details; stately Queen Annes along the riverfront; and shotguns, Colonial Revivals, and bungalows in other areas.
The Prices
A fixer-upper townhouse runs as little as $110,000; a Colonial Revival in darn good shape costs around $175,000.
Why Buy Now?
East Coast real estate addicts are currently bidding on Phillipsburg's historic buildings with visions of "the next big thing"—which just happens to be 30 minutes from the Pocono Mountains and an hour and a half's commute to Philadelphia or New York City.
Among the best for:
Fixer-Uppers, First-Time Buyers, Queen Annes, The Northeast
Victorian Flatbush, Brooklyn, New York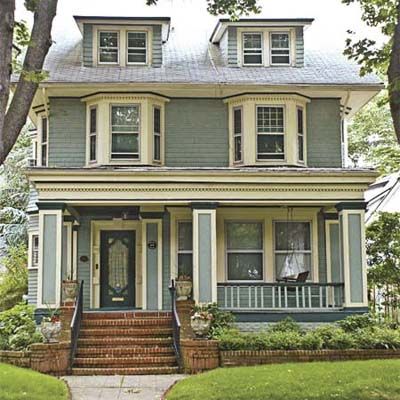 The Neighborhood
Victorian Flatbush, in one of Brooklyn's six original villages, can catch those who wander into it by surprise—even New Yorkers, many of whom have never heard of this architectural anomaly. Indeed, the 'hood's outstanding lineup of freestanding Queen Anne and English Tudor homes set along broad, tree-lined streets renders it much more Charles Dickens than "Welcome Back, Kotter." Just a subway ride away from Manhattan, Flatbush is also a short walk from 585-acre Prospect Park.
The Houses
Hundreds of Queen Annes, Tudors, and other Victorian-era homes line the streets, though house hunters looking for single-family properties may have to undo old multifamily conversions.
The Prices
Fixer-uppers are available for $600,000 to $900,000 (cheap by Big Apple standards); a restored home will run you a cool million or more.
Why Buy Now?
Brooklyn real estate, on fire since the 1990s, remains largely unscathed by the national housing crisis. A constant influx of people means the chances of declining property values are slim to none.
Among the best for:
City Slickers, Luxury Homes, Queen Annes, The Northeast
Goldsboro, North Carolina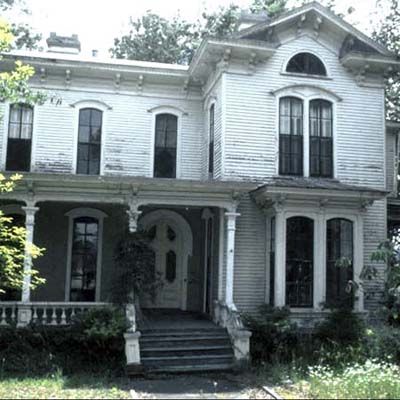 The Neighborhood
The city of Goldsboro is hell-bent on making a comeback. For the past two years, the city, the Downtown Goldsboro Development Corp. (DGDC), and Preservation North Carolina (PNC) have been buying up houses in an effort rebuild the area and increase owner-occupancy. So far, 17 fine old homes have been snatched; a dozen or so more are still up for grabs. The DGDC homes are located blocks from downtown Goldsboro's lively mix of restaurants, taverns, and theaters, as well as the site of a new recreation center (with swimming pool), set to open next year. Goldsboro, located 55 miles east of Raleigh near the 90-foot cliffs of the Neuse River, is the governmental seat of Wayne County and home to Seymour Johnson Air Force Base.
The Houses
Queen Annes, Stick Victorians, and Italianates are all available through the DGDC, ranging in size from 1,100 to 6,400 square feet.
The Prices
DGDC homes are priced to sell, at $19,000 to $45,000. North Carolina offers state income tax credits for up to 30 percent of the costs of rehabilitating historic structures.
Why Buy Now?
Good, cheap historical housing for something close to pocket change. Need we say more?
Among the best for:
Lakewood, Ohio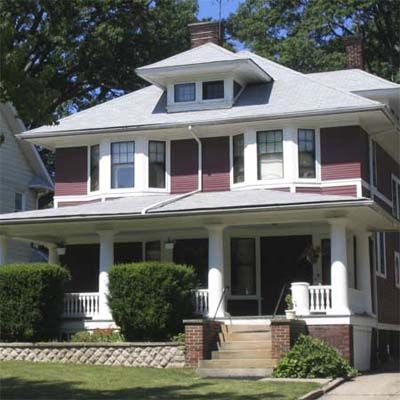 The Neighborhood
A well-established Cleveland bedroom community situated on Lake Erie, Lakewood has about 55,000 residents and thousands of single-family and multifamily homes built between 1890 and 1930. Locally owned shops, restaurants, theaters, and art galleries, strung behind vintage storefronts along a former streetcar line, are where families meet in summer—when they're not relaxing by the lake. Home to a celebrated public library, the Beck Center for the Arts, Lakewood also has great schools that have been making news for their rapid test-score gains and high graduation rates.
The Houses
Queen Anne, Spanish Revival, Tudor, and Colonial Revival houses can be found with all their original details, including magnificent millwork and stained-glass windows.
The Prices
Colonial Revival and Victorian-era houses in need of work start at foreclosure prices as low as $50,000, while large lakeside beauties go for as much as $600,000.
Why Buy Now?
The Cleveland Restoration Society, a nonprofit preservation group, offers low-interest loan programs for rehabs and renovations. And the Lakewood Heritage Advisory Board offers consultations and assistance for those looking to rehab old houses.
Among the best for:
Families with Kids, First-Time Buyers, Art Lovers, Queen Annes, The Midwest
Centre Park Historic District, Reading, Pennsylvania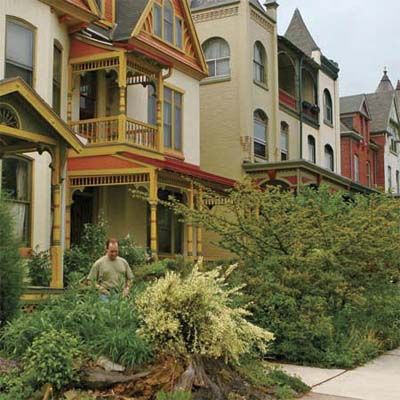 The Neighborhood
You won't be alone if you choose to restore a Victorian-era home in Centre Park, named for the green space at its core. "It's a tight community," resident Michael Lauter says, adding that he can hardly walk his neighborhood's original brick sidewalks without stopping to chat with neighbors. Reading is home to top-notch schools, four universities, and corporations including Carpenter Technology, a stainless steel manufacturer. It's also just a half-hour commute to Philadelphia.
The Houses
Reading's wealthy arrived here in the 1870s, building country mansions mimicking Italian villas and British manors. Between 1900 and 1915, tradesmen and industrial workers followed, erecting Queen Annes and unique brick "Reading German" houses, which are 2½ stories high with mansard roofs and large single dormers.
The Prices
You can snatch up a five-bedroom townhouse here for about $60,000, a large Queen Anne for $135,000, and a full-fledged mansion for less than $600,000.
Why Buy Now?
It's one of the Mid-Atlantic's most perfectly preserved historic neighborhoods—selling at thrift-store prices. Plus, the city provides 50-50 matching grants of up to $5,000 for facade improvements.
Among the best for:
Families with Kids, Bargains, Fixer-Uppers, Queen Annes, The Northeast
Broadway-Armory District, Providence, Rhode Island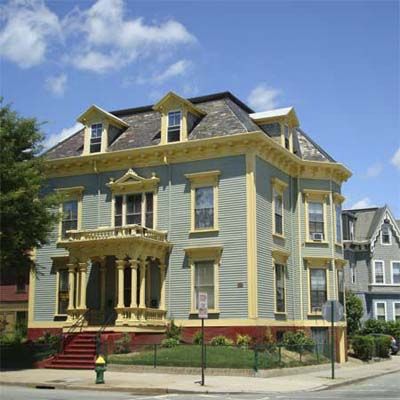 The Neighborhood
This evolving area on the west side of the city, listed on the National Register of Historic Places, has about 1,000 buildings, mainly dating to the 19th century. The neighborhood is anchored by the 1907 Cranston Street Armory and an adjacent park. Add a lively mix of long-term and first-time homeowners, stores, restaurants, bars, and even a dog park, plus proximity to Brown University and the Rhode Island School of Design, and you have the "hippest, coolest neighborhood in Providence," according to Kari Nel Lang, director of the West Broadway Neighborhood Association.
The Houses
Houses are primarily of the Victorian era, including Queen Annes, Italianates, Second Empires, and a smattering of Greek Revivals. Some have been restored, though there are plenty in need of TLC.
The Prices
Foreclosed Victorians often sell for less than $100,000, while historic houses in good shape range from $200,000 to $1 million.
Why Buy Now?
Along with reasonable prices, there's help for home buyers. The Providence Revolving Fund offers loans to purchasers, and there's also assistance available from the city and the state, which offers tax credits for certain types of restoration work.
Among the best for:
Hampton Heights Historic District, Spartanburg, South Carolina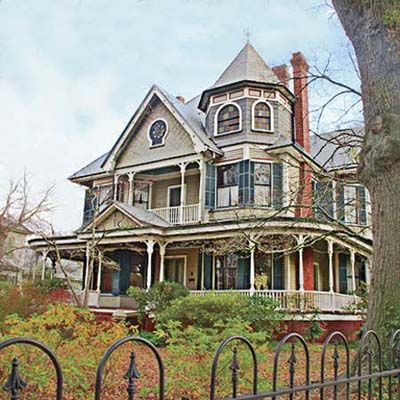 The Neighborhood
Families flock to this enclave within the revitalized Spartanburg city limits for its small-town sensibility: "This is a tight community," says Kristi Webb, a Hampton Heights resident with a 6-year-old kid. "Everyone knows our daughter, where she lives, and where she should be." The district is home to an award-winning public high school, making it a draw for parents, many of whom work in the area's thriving healthcare industry. Downtown Spartanburg—a 10-minute walk from Hampton Heights—is buzzing with restaurants and shops, and the city has increased its focus on family events, like summer concerts.
The Houses
Arts and Crafts and Queen Anne styles predominate, along with Dutch Colonials, Colonial Revivals, and Greek Revivals. Hampton Heights is part of a local historic district, and one-third of the 350 properties here are on the National Register.
The Prices
Homes range from $50,000 for a 1930s Arts and Crafts fixer-upper to $250,000 for a restored Queen Anne.
Why Buy Now?
The preservation Trust of Spartanburg offers down payment and closing cost assistance. Renovations are aided by the organization's salvage warehouse, a source for affordable materials and period details.
Among the best for:
Families with Kids, Bargains, Fixer-Uppers, Queen Annes, The South