Casey-Shattuck, Juneau, Alaska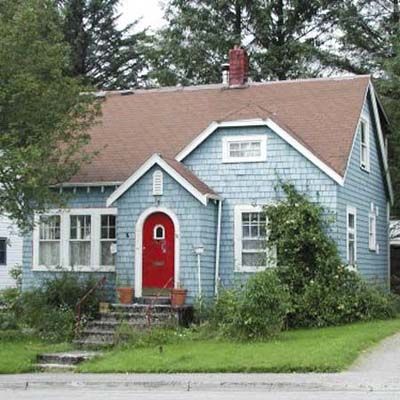 The Neighborhood
Set on the Pacific and surrounded by mountains, Juneau is one pretty little city—complete with historic neighborhoods containing various architectural styles from the late 19th and early 20th centuries. The best bargains here are in Casey-Shattuck, named after the two men who developed the former farmland into Juneau's first subdivision. The neighborhood has seen renewed interest recently, as young professionals and those seeking an outdoorsy lifestyle move here to work in the city's growing tourism industry. Now that five or more cruise ships arrive here almost daily, it's not as quiet as it used to be!
The Houses
Most Casey-Shattuck homes were built between 1905 and 1940 in the Craftsman style, with low-pitched gabled roofs and wide overhanging eaves.
The Prices
Craftsman homes range from just under $300,000 for a two-bedroom fixer-upper to nearly $400,000 for a larger model in good shape.
Why Buy Now?
Juneau offers a four-year, $20,000 "tax assessment forgiveness program" for those restoring older homes.
Among the best for:
Craftsman Houses, Outdoor Enthusiasts, The Northwest
Walker Park, Fayetteville, Arkansas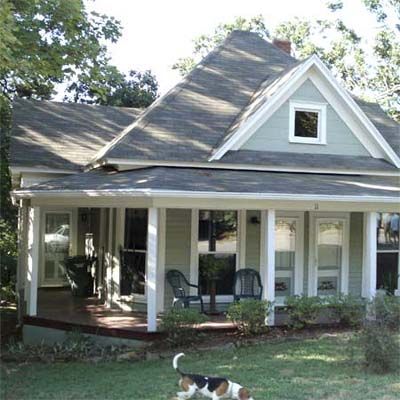 The Neighborhood
Set in the Ozark Mountains, and home to the University of Arkansas, Fayetteville boasts hundreds of massive old homes, many of which have been gobbled up and restored. But in the Walker Park neighborhood you can get in on the ground floor. Young families, singles, and retirees are renovating this up-and-coming area's homes. Lots of amenities are within walking distance, including the 74-acre namesake park. Fayetteville's public schools rank high in the state, and area employers include Wal-Mart, Tyson Foods, and J.B. Hunt, a Fortune 500 trucking company.
The Houses
Modest bungalows and Arts and Crafts–style homes abound, and several streets are lined with pristine shotgun-style houses and Victorian-era cottages.
The Prices
You can get a shotgun for as little as $60,000. And no matter what the size or style home you seek, it's hard to spend more than $200,000.
Why Buy Now?
The neighborhood is undergoing a renaissance, property values are rising, and Fayetteville just completed a master plan to encourage single-family ownership and fund facade improvements in Walker Park.
Among the best for:
Madison, Indiana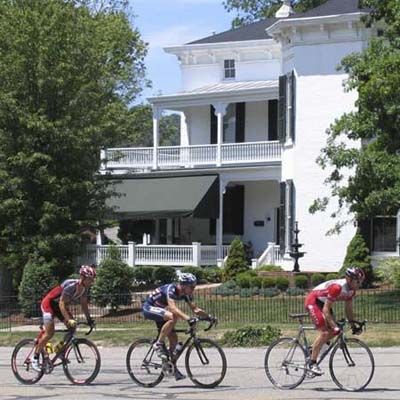 The Neighborhood
This Hoosier State town—with 133 blocks of National Register homes and buildings—offers bliss for all walks. Those who like the great outdoors will enjoy Clifty Falls State Park's 1,400 acres. Music lovers will revel in the free bluegrass concerts held monthly at the Jefferson County Fairgrounds. And for wine connoisseurs, Madison Vineyards offers regular tastings. Those who need to work before playing will find King's Daughters' Hospital, Madison's largest employer, providing over 1,000 jobs, as well as the cities of Cincinnati and Louisville less than an hour away. And there's also a great spot here for kids to keep busy: The Lydia Middleton Elementary School recently underwent a $15 million restoration.
The Houses
Styles of architecture include Federal, Greek Revival, Italianate, Second Empire, Gothic Revival, and Arts and Crafts.
The Prices
A shotgun-style Craftsman can be had for less than $100,000; restored Italianates go for three times as much.
Why Buy Now?
Indiana taxpayers receive 20 percent income tax credits on the cost of historic home rehabilitation or preservation.
Among the best for:
Dayton's Bluff, St. Paul, Minnesota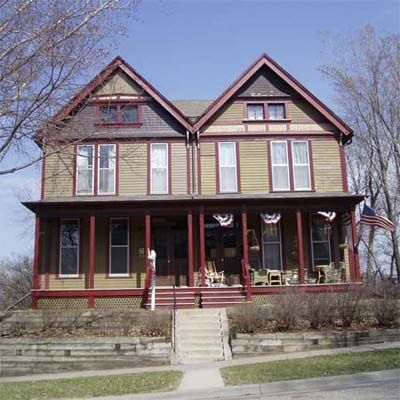 The Neighborhood
A large historic district with about 18,000 residents, Dayton's Bluff overlooks downtown and the Mississippi River valley. Many of this neighborhood's modest homes were built during a growth spurt in the 1880s, when a brewery, a factory, and railroad workers gathered around the local streetcar line. Today, Dayton's Bluff is a diverse urban enclave bursting with restaurants, churches, shops, and galleries (run and stocked by the many artists who call this neighborhood home).
The Houses
The city has designated 600 houses and other buildings as historic, and there's no shortage of other vintage properties to choose from, including Italianate, Queen Anne, Colonial Revival, and Arts and Crafts houses. While many have been restored, there are plenty of fixer-uppers, including long-vacant properties.
The Prices
Selling prices range from $20,000 for an abandoned property to $50,000 for a historic house in need of work to $300,000 for a lovingly restored Queen Anne.
Why Buy Now?
Prices are low, and there's help for home buyers, too. Restore Saint Paul, a private preservation group, provides low-interest loans to would-be owners of historic homes. The nonprofit Dayton's Bluff Neighborhood Housing Services offers down payment assistance, low-interest loans for repairs, and even help finding contractors.
Among the best for:
Cathedral District, Bismarck, North Dakota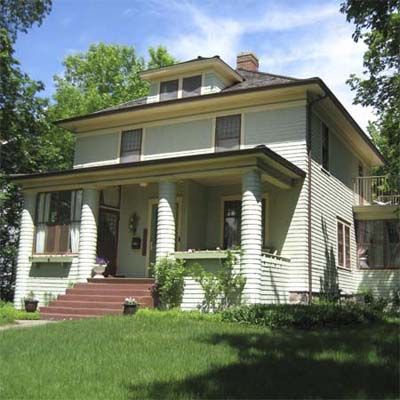 The Neighborhood
The Cathedral Area Historic District is named for the Art Deco Cathedral of the Holy Spirit, whose chimes serenade the neighborhood. Comprising some 20 blocks near downtown Bismarck, it has bragging rights to about 150 homes on the National Register. According to resident Erik Sakariassen, "the Leave It To Beaver theme runs through your head" when you walk the Cathedral District's streets, and newcomers have singled it out as a family place, thanks in part to a solid public school system with a 97 percent graduation rate. Jobs in the energy sector are a draw, with both a working oil reserve and an electrical plant nearby.
The Houses
Homes date from 1900 to 1945 and their "Eclectic Era" architectural styles include Shingle, Prairie, Tudor Revival, Craftsman, Cape Cod, and American Foursquare.
The Prices
A two-bedroom bungalow in need of upgrades can be grabbed for $125,000, while a large two-story Craftsman-style house may sell for as much as $300,000. Grant money is occasionally available from North Dakota's State Historic Preservation Office to assist preservation and restoration projects.
Why Buy Now?
Entry-level homes for less than $150,000 to start, plus plenty of opportunities to trade up in the years to come.
Among the best for:
Brady Heights, Tulsa, Oklahoma
The Neighborhood
Brady Heights existed before Oklahoma was a state. The area, originally known as the Silk Stocking neighborhood, saw hard times before making a comeback in the 1980s. Now on the National Register of Historic Places and just blocks from downtown Tulsa, Brady Heights is adjacent to the Tulsa branch of Oklahoma State University and encompasses an eclectic choice of housing, populated by a diverse mix of owners and renters. Four churches and an active community group that helps older residents take care of their homes provide the social glue.
The Houses
Tate Brady, an early city booster and real estate entrepreneur as well as the neighborhood's namesake, built his mansion here in 1907. You'll also find bundles of bungalows and Foursquares built between 1900 and 1924, along with Colonial Revival, Folk Queen Anne, Folk Victorian, Craftsman, Italian Renaissance Revival, and Prairie School houses.
The Prices
An undated Foursquare might go for $160,000, while a bungalow in need of work can be had for less than $40,000. Got your eye on the Tate Brady mansion? It's for sale—for only $989,000.
Why Buy Now?
Two words: Forty grand! As George Aveilhe, a Brady Heights Neighborhood Association board member, puts it, "You can get a really nice antique house here for a very reasonable price."
Among the best for:
West Boulevard, Rapid City, South Dakota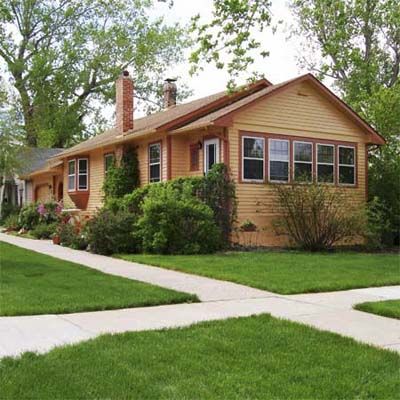 The Neighborhood
Founded in 1876 by gold miners, Rapid City quickly established itself as the "Gateway to the Black Hills," drawing tourists long before the faces of Washington, Jefferson, Lincoln, and Roosevelt were carved into the granite of Mount Rushmore 20 miles outside of town. Today, tourism remains the city's biggest industry, though many residents work in manufacturing (cement, chipboard, and farm equipment) or at Ellsworth Air Force Base. The city's two historic districts include the city center, with its Italianate, Renaissance, and Classical Revival storefronts, and West Boulevard, a haven for a mixed bag of residents that includes lots of retirees.
The Houses
Three building periods spanning 1875 to 1949 produced an eclectic mix of styles, including Queen Anne, Colonial Revival, Craftsman, Prairie, and Art Deco.
The Prices
A renovated 4,000-square-foot Craftsman built in 1917 was recently on the market for $335,000. If you're handy, Victorian-era fixer-uppers can be had for as low as $138,000.
Why Buy Now?
Housing prices here have dropped within the last year, although values in the West Boulevard Historical District tend to hold steadier than those in the rest of Rapid City.
Among the best for:
Georgetown, Texas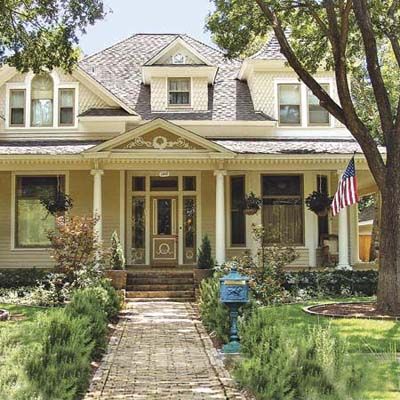 The Neighborhood
Georgetown once served as a staging area for cattle drives along the Chisholm Trail. These days, the town's historic center bustles with boutiques, art galleries, and restaurants, but it still looks like a scene from a John Wayne Western. Georgetown is located on the edge of the Texas Hill Country, and is home to Southwestern University, recently named one of "America's Best Value Colleges" by the Princeton Review. Plus, it's only 30 miles away from hip-and-happening Austin.
The Houses
Late-19th-century Queen Annes and Greek Revivals as well as beautiful 1930s Arts and Crafts and Stick Victorian homes are scattered throughout the area.
The Prices
Price tags on fixer-upper bungalows sometimes read as little as $90,000, though grander homes here can run in the millions.
Why Buy Now?
Old homes with Western flair are dang hard to come by, and these are close to Austin, the best little hot spot in Texas, with music, food, and culture that gets better by the minute.
Among the best:
Art Lovers, City Slickers, Luxury Homes, Craftsman Houses, The Southwest
Centralia, Washington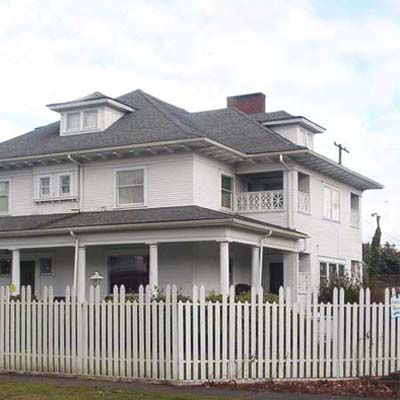 The Neighborhood
A former lumber town founded by the son of an African-American slave, Centralia has become a haven for West Coasters looking for a Mayberry, USA, way of life. "We have the small-town atmosphere that people love, with corner grocery stores and tree-lined streets," says resident Thomas Jones. Centralia is located halfway between Portland and Seattle (both are about 90 minutes away) and is close to both Olympia and Tacoma. For those who live in Centralia's Edison District—adjacent to the revitalized historic downtown—movie theaters, antique shops, and the Olympic Club, a brick 1915 tavern, are a block away.
The Houses
Most homes date back to the Victorian era, including sturdy Queen Annes and Stick Victorians. Craftsmans, many with full-length columned front porches, are also easy to find.
The Prices
Homes in the Edison District range from $250,000 for an 1,800-square-foot Craftsman to $600,000 for a massive Queen Anne.
Why Buy Now?
Other towns may be watching the foreclosure clouds roll in, but Centralia is undergoing a restoration boom, as 19th-century downtown commercial buildings are transformed into vibrant businesses. Preservation junkies get a warm welcome around here.
Among the best for:
Craftsman Houses, The Northwest
Third Lake Ridge, Madison, Wisconsin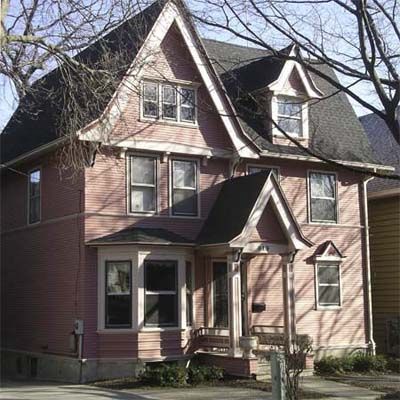 The Neighborhood
Third Lake Ridge, a 30-block area two miles from downtown and the University of Wisconsin, was settled in the 1850s and prospered when it became a destination for German and Norwegian immigrants after the Civil War. It is now one of two local districts listed on the National Register of Historic Places. Wisconsin's capital city is known for its progressive politics, neighborhood activism and preservation, and stellar educational institutions: Madison's highly lauded elementary, middle, and high schools make the city a magnet for families. Besides the state government, the University of Wisconsin and the growing high-tech and biotech industries are major employers.
In the Flood Zone
Though Wisconsin lies within the region hit by the 2008 spring floods, Madison has not been greatly affected; the Third Lake Ridge community has been untouched by floodwaters.
The Houses
Greek Revival, Italianate, Queen Anne, Prairie School, and Craftsman houses are all here, along with more modest bungalows. The most coveted homes span the neighborhood's mile of Lake Monona shoreline.
The Prices
The range goes from $160,000 for a rough-around-the-edges Craftsman to $1 million for a lakeside mansion designed by Prairie School architects Louis W. Claude and Edward F. Stark.
Among the best for:
Craftsman Houses, Families with Kids, City Slickers, The Midwest