Finding space to stash one person's outerwear and cold-weather accessories can be tough enough. Add in the rest of your family and you'll undoubtedly amass a mountain of gloves, hats, boots, sporting equipment and more.
That is, unless you have a well-equipped mudroom. Here, we visit nifty design ideas to keep your home in order, whatever the size of your horde or the temperature outdoors.
Labeling with Chalkboard Paint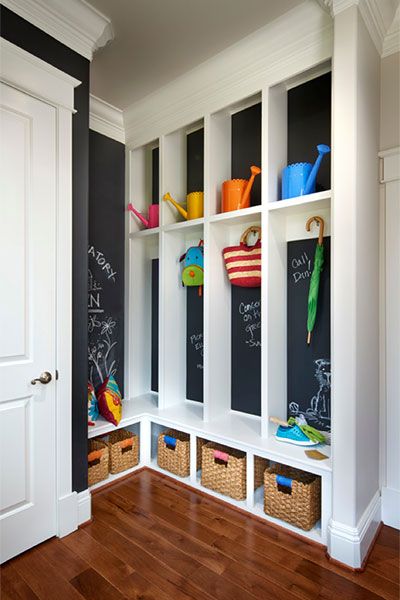 An all-white mudroom gets a dose of personality with colorful accessories and creative scribbles. Chalkboard paint keeps organizing easy in this Parkwood Homes-designed corner created for a family's changing needs.
Put the rest of the paint can to use with five more creative ideas for chalkboard paint.
Open and Hidden Storage Combo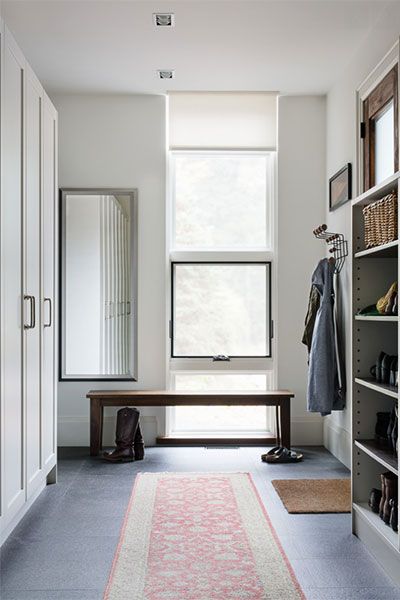 Hooks to hang coats and an open bookcase put attractive, oft-used outerwear front and center in a well-lit entry from Lischkoff Design Planning. Less-used outerwear finds a home inside sleek, tall cabinets.
Create a storage hub out of thin air with our directions for building a mudroom bench.
Open Storage Space Under a Bench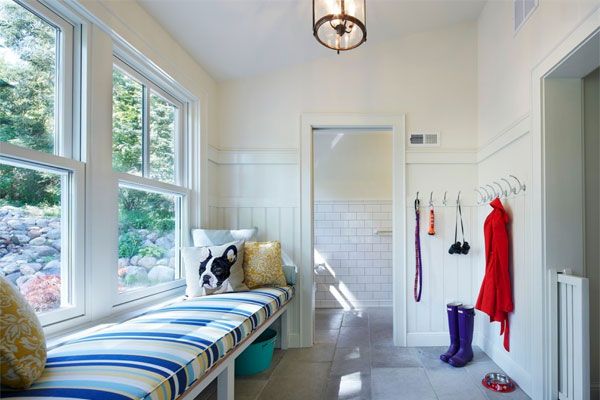 A large metal storage container slides easily under a bench in this mudroom created by Meriwether Inc. Architecture & Design.
Squeeze in seating for pulling off rain boots and more with our guide on window seats.
Sliding Storage Drawer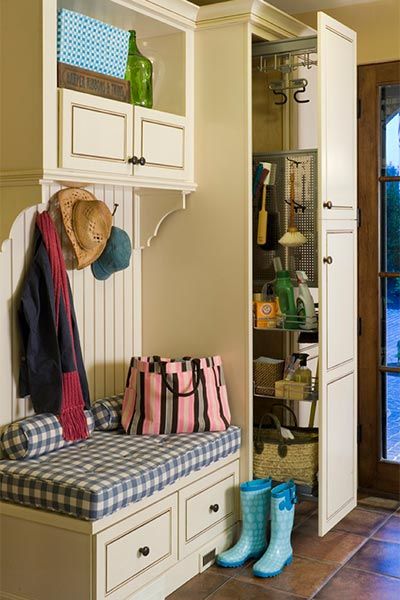 Alan Mascord Design Associates Inc. traded space that could have gone toward a coat-closet cubby for a sneaky pull-out storage unit outfitted for cleaning supplies.
Take notes on mudroom cabinet storage from This Old House TV's general contractor Tom Silva as he adds kitchen cabinet storage.
Fun Wallpaper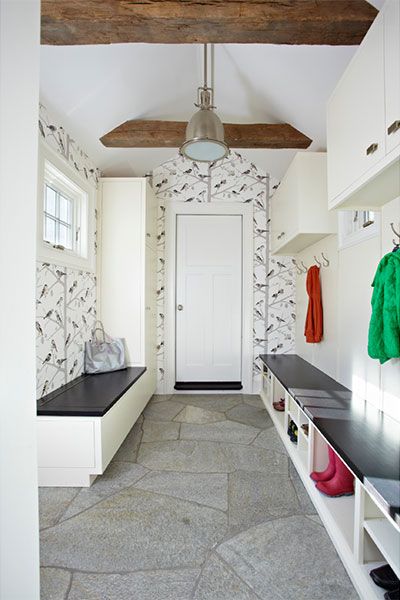 Whimsical bird-print wallpaper transforms a mudroom by TR Building & Remodeling Inc. into an enchanting space worthy of a pause when you're doffing a dripping raincoat.
Add some creative character to your own mudroom with stenciling on a wallpaper look.
Rolling Library Ladder for Easy Storage Access
John Kraemer & Sons lets no space go to waste in this appealing mudroom with a convenient library ladder for reaching lofty storage areas.
Reach great heights in your own mudroom with our video tutorial on building a rolling library ladder.
Sconces Elevate a Transitional Space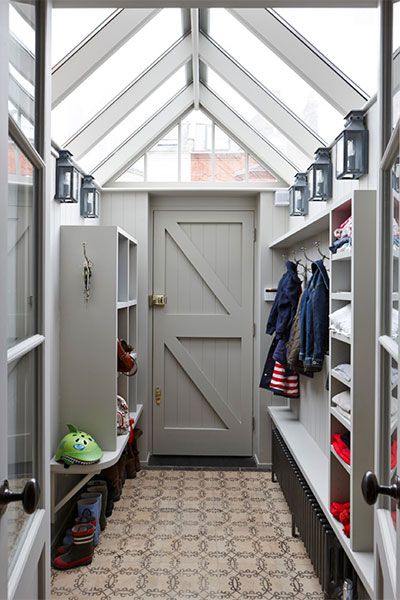 A tidy mudroom designed by Charlotte Crosland Interiors provides lots of light for tracking down essentials with a windowed ceiling and handsome wall sconces above built-in storage units.
Get additional mudroom lighting inspiration from our picks for onion-style porch lanterns in our front entry lighting article.
Color-Coded Shelving for Easy Organization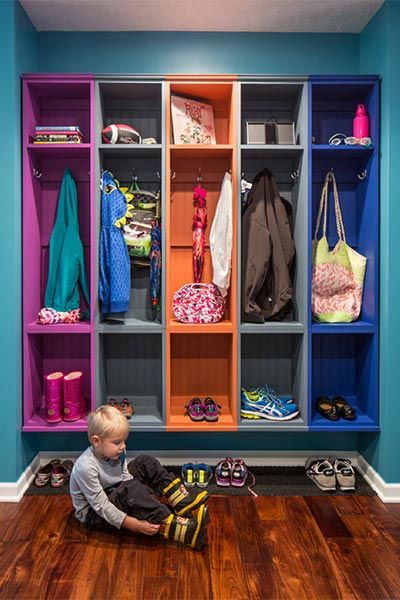 Alternating shades keep a nook in a KannCept Design Inc.-designed mudroom interesting and easily accessible for when you need to get out the door quickly.
See other ideas for tidying up kids' gear with an organized mudroom for back-to-school season.
Hooks for Grab-and-Go Exits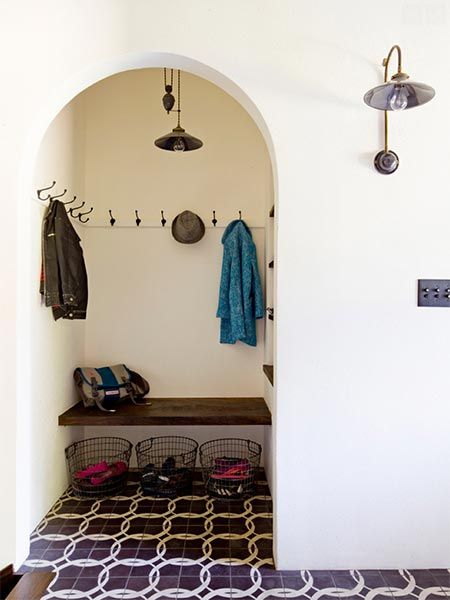 An industrial pulley pendant and wall hooks in the same finish keep everyday essentials within reach in this charming arched mudroom nook from Jessica Helgerson Interior Design.
Make another utility room equally beautiful and useful with our Guide to Laundry Room Renovations.