Jenn Largesse from House One explores three beautiful room remodels to show you how far your budget, style, and DIY skills can go to transform a space.
Scroll down for more information about the bloggers who completed these renovations and the details of their remodels, and visit their blogs linked in each description to see the full projects!!
This video is sponsored by our friends at Discover Personal Loans. If you need help financing your next home remodel project, consider a Discover personal loan. It's a quick and simple option with no collateral needed to secure. You choose the loan amount up to $35,000. If approved, funds can be sent as early as next business day. To learn more about a remodel loan from Discover Personal Loans, visit discover.com/remodel-loan.
Kitchen Remodel by Aniko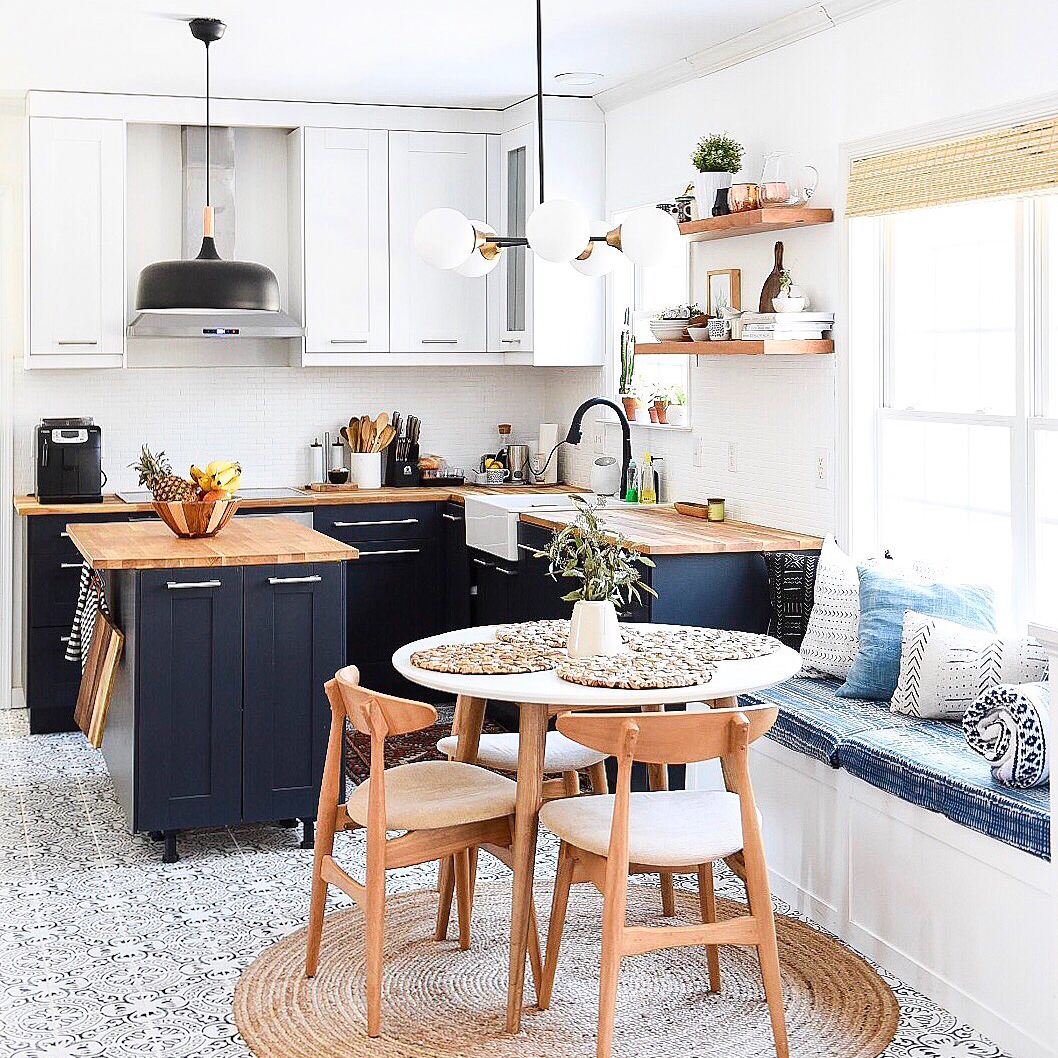 Our first remodel is a kitchen by Aniko, the talented blogger at Place of My Taste. Aniko first remodeled her 80's kitchen with stock cabinets only to realize the space felt too generic for her eclectic style.
To modify the look, Aniko decided to tackle painting the cabinets and backsplash. She also opened the space by replacing several cabinets with shelving.
When it came to the installation of the flooring tile, Aniko turned to a pro for help. Aniko kept her budget under control by transforming her existing cabinets so she could splurge on higher ticket items like new countertops, patterned floor tile, and a pro to install them. And so, for just over $11,000, Aniko transformed almost every surface in her kitchen for a completely new look.
Exterior Refresh by Rachel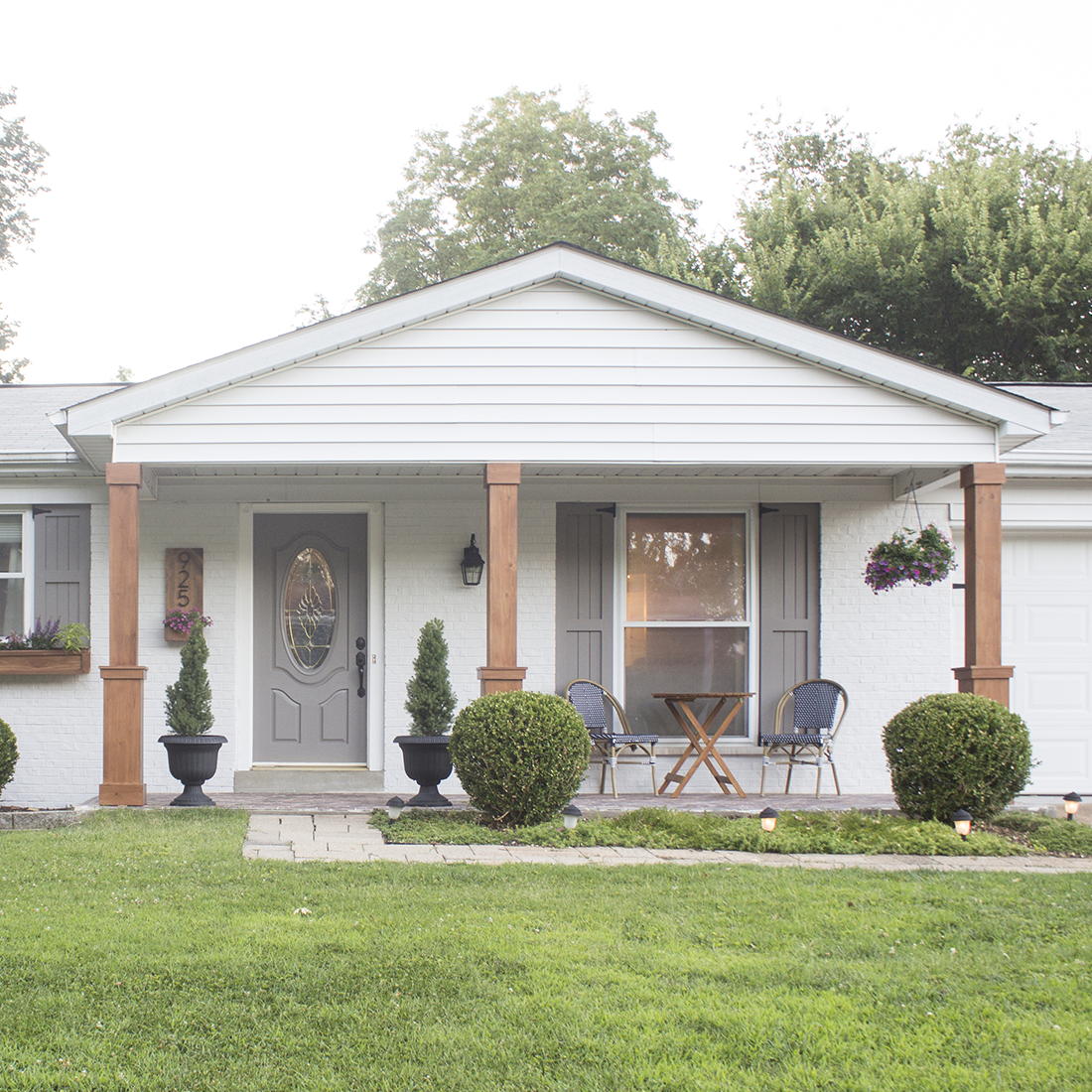 The second remodel on our list is an updated exterior by Rachel, owner of the blog Shades of Blue Interiors. Her red brick house and bare windows were begging for an update.
This DIY'er first tackled building shutters painted in a robin's egg blue to add a pop of color, which she echoed on the door, but wasn't quite satisfied with the transformation. After some thought, she committed to painting the entire brick house, and toned down the hue of the door and shutters to a more muted tone.
From there she added faux brick tile to the bare concrete porch, and dressed up the columns with hefty wood trim. The addition of custom-built window boxes completed the look. It took some sweat equity, but Rachel was able to save on diy projects like building her own shutters and window boxes so she could splurge on others like paint for the whole exterior, for a total reno budget of just $3,150.
New Entryway by Susie and Mitch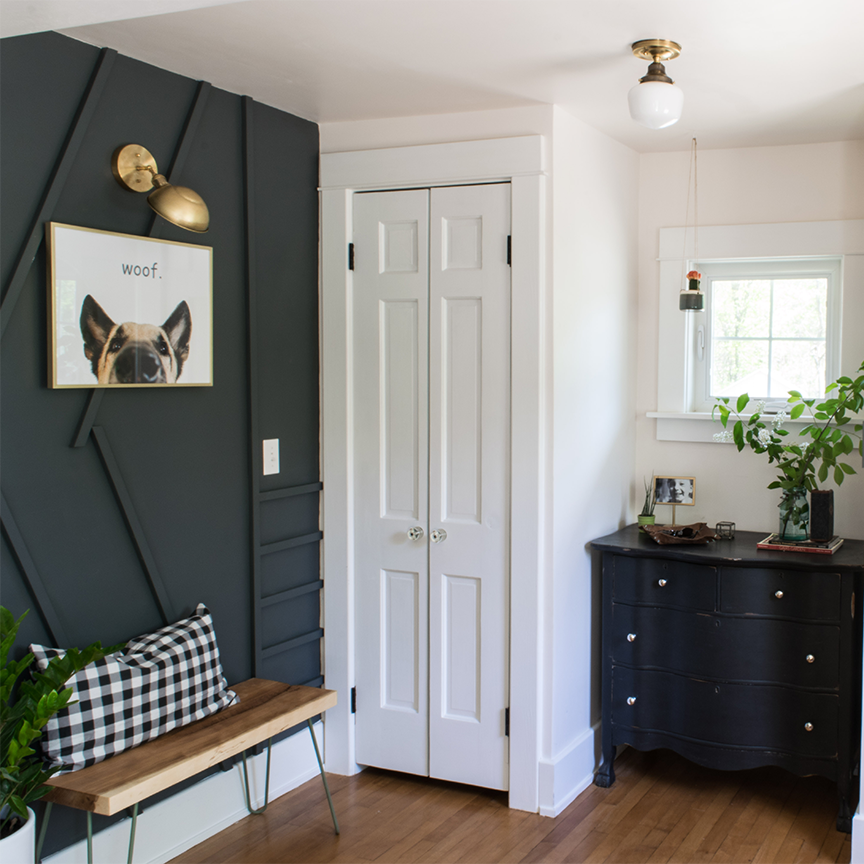 The third and final remodel on our list is an entryway by Susie and Mitch, bloggers at This Giant Life. They enclosed a porch off their 835-square-foot Bungalow to create space for a formal entryway.
Once the space was ready for design, they created a dramatic feature wall using wood slats, and DIY'ed vintage-style brass lighting with parts purchased online. Another score? Their pantry-style closet doors made from larger thrifted doors cut in half.
But because the bones were a splurge and required a pro, Susie and Mitch leaned on their DIY skills to deck out the space with steals like their DIY hairpin bench and lighting for a total reno budget of $16, 255.