Equal Parts Versatile and Calming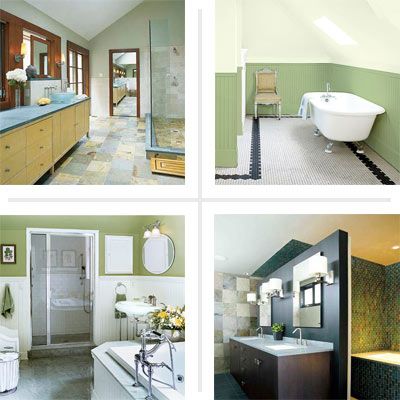 Green is a calming, centering color, ideal for time in the tub or for a moment of mental peace while shaving before a busy day. Try the color as floor tiles, as wall color, as fixtures, or as cabinetry. All hues, from bright to muted, from yellow-tinged to blue, are good choices, really; yellow-greens are more energizing, while muted blue-greens will have a more mellowing effect. Here are some of our favorite green bathrooms, gathered in a gallery to inspire you.
Not an In-Between Green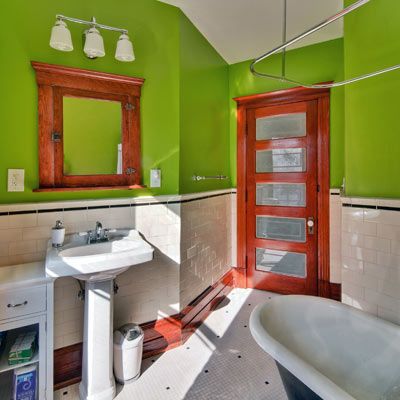 A saturated yellow-green hue accents the red cast of freshly stripped and refinished woodwork in a classic bath.
Take a look at why this and other smart reader bath remodels made our list.
A Softer Approach
Celadon walls top ivory-colored beadboard wainscoting.
Check out 21 thrift ways to deck out your bath.
Willow-Green Wonder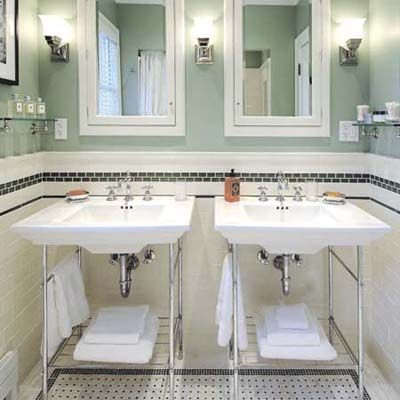 Soft blue-green surrounds early twentieth century-style twin sinks.
Here are the other goods you need to create a chic retro-style bath.
Message from a Stone
Warm sage walls take their cue from the green stone floor tiles.
See how sports enthusiasts created ample shower space for washing off after outdoor activities.
Marble Marvel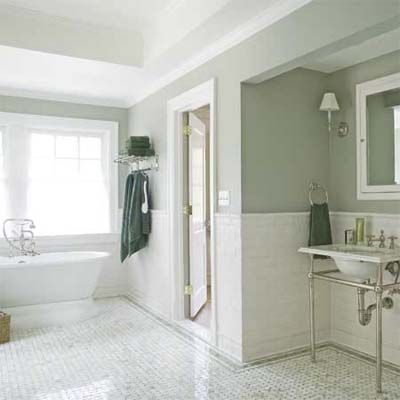 Basket-weave tiles made of marble with touches of green informed the wall color.
No need to scour stores for budget replicas for a vintage bath. The TOH editors already did it for you.
Made with This Shade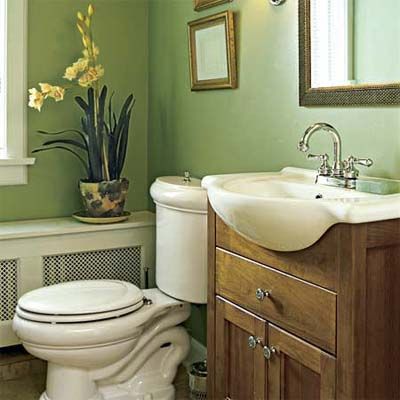 A pleasing medium shade makes for a refreshing powder room.
Like what you see? Get all the info that you need to know before you redo a bath.
It's Golden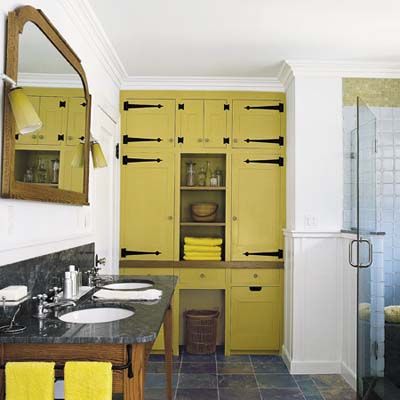 Olive green custom cabinetry plays off the green-and-gold stone floor tiles.
A spare bedroom helped make the bumpout possible for this spacious lone bath for a growing Brooklyn family.
Fore!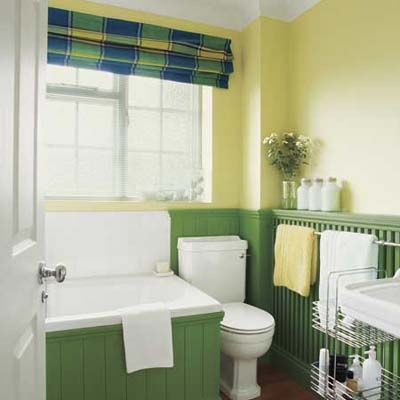 Dressed like a dapper golfer, this bathroom showcases kelly green and pastel yellow with a swatch of colorful plaid that ties all of the colors together.
Love the bold look, but prefer a different hue? Check out this guide for 15 decorative paint ideas.
Sunken Treasure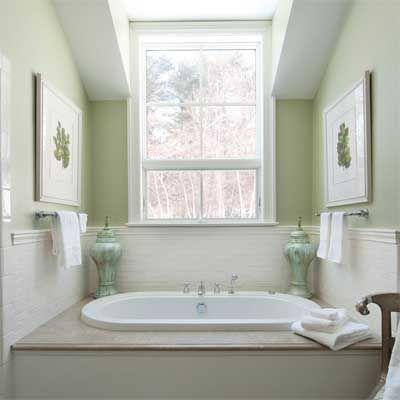 Leafy green walls reach for the trees past the window in this sunken bath
See some of the best projects from This Old House TV.
Flapper Ready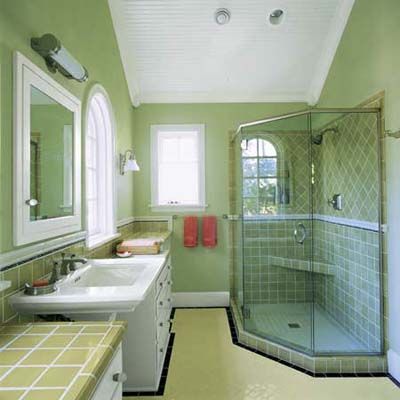 Green floor tiles with a black border give this room a 1920s vibe.
Other changes helped keep a 1927 cottage's charm intact.
Miles of Tiles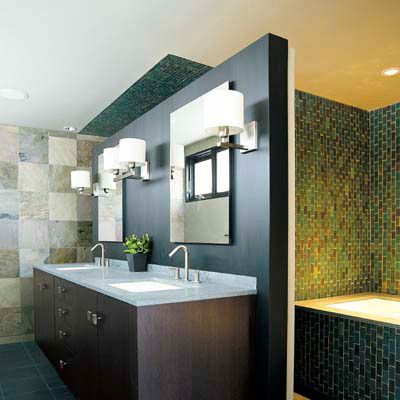 A sleek and modern bath with a bath surround of jade-green tiles.
Let us count the ways that natural materials and open-plan spaces keep this minimalist house inviting.
Ocean Inspired
Try pale, sea green walls.
View more impressive TOH one-room reader remodel afters.
Freshly Minted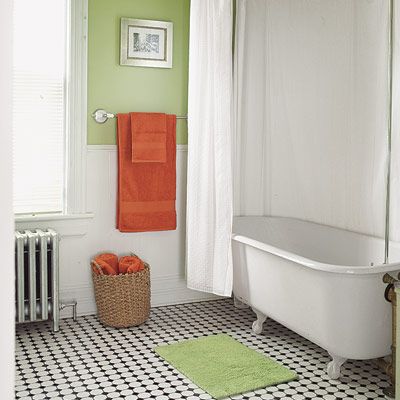 Walls the hue of freshly grown grass update a classic bath.
A gutsy young couple revived a turreted 1887 Queen Anne.
Smooth Transition
Deep sage walls echo the marble vanity top.
A modest bumpout maximized surrounding Hudson River views in this bath remodel.
A Timeless Hue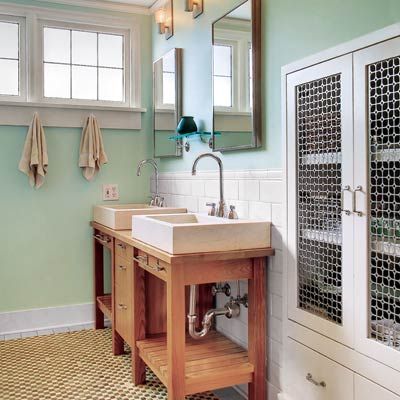 Classic celadon walls balance the matching wooden vanities' modern style.
Check out a year's worth of smart home solutions to customize your space one step at a time.
A Slanted Take
A monochromatic green palette brightens a classic bath.
Learn how to take a high-impact approach with paint to transform small spaces.
Great Green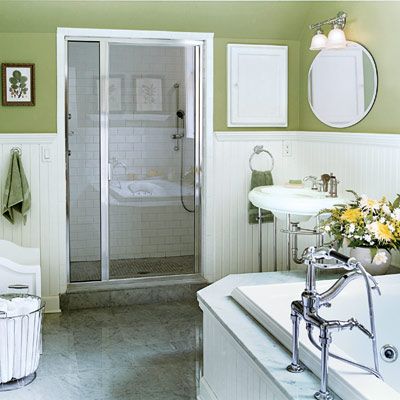 Medium green walls that aren't too blue and not too yellow strike a pleasing tone.
Get lots of ideas for your own bath remodel with our favorite bathrooms ever.
Design as You Demolish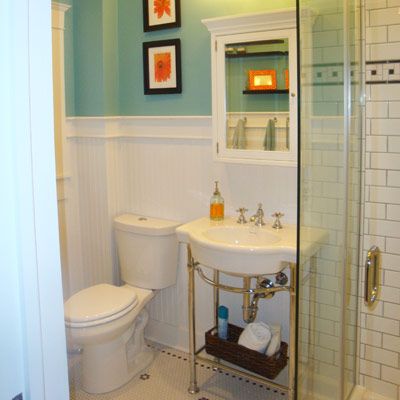 This pale teal came from pieces of trim uncovered by the homeowners by the renovation.
Time to Relax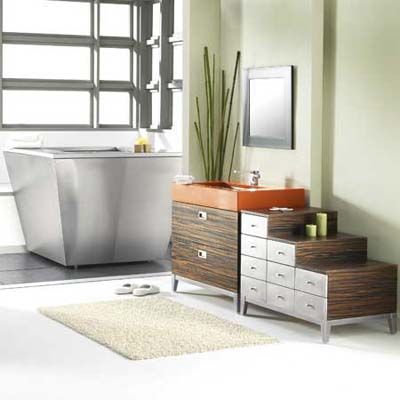 Going for an all-out spa-style bath? Serene sage is the ideal color for such a space.