Best Old House Neighborhoods 2010: City Living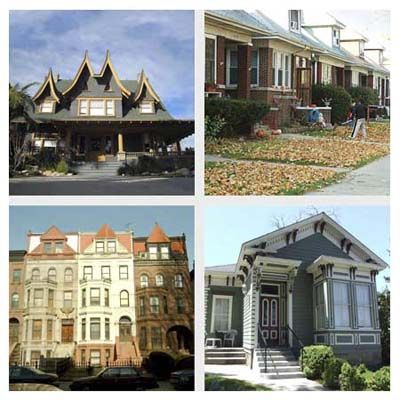 For our third annual Best Places to Buy an Old House contest, what we looked for was simple: oft-overlooked neighborhoods populated by people who share an appreciation of finely crafted homes that have plenty of past and lots of future. And what we found—with the aid of our friends at PreservationDirectory.com, who helped us contact thousands of neighborhood groups, real estate agents, residents, and preservationists for nominations—was mighty impressive.
For the homeowner who likes the hustle and bustle of an urban environment, here are 22 places where nightlife, great restaurants, and a diverse community are footsteps away.
Anchorage, Alaska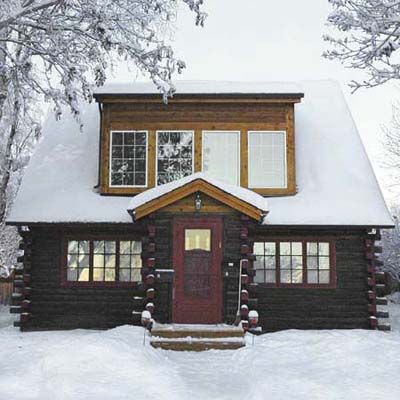 Unlike other Alaskan cities, Anchorage didn't start out as a fishing town or mining camp. Established as a port for the Alaska Railroad in 1914, transportation—both commercial (two airports) and military (two bases)—has long since dominated the economy. But it's the unique blend of urban sophistication and rustic charm that entices over 40 percent of the Alaskan population to live here. Downtown is a mix of modern skyscrapers and old wood-framed architecture. With Denali National Park just a day trip away, six mountain ranges surrounding the city, and dozens of meandering creeks stocked with salmon, Anchorage is a true outdoorsman's paradise.
The Houses
A 1964 earthquake and landslide damaged many of the city's older homes. But you can find mid-century Ranches starting around $200,000. Expect higher prices downtown, where rows of charming World War II–era saltbox-style houses line the streets and a few early-20th-century log homes still stand.
Why Buy Now?
Sure, home prices are a little high here, but there's no income or sales tax.
Kiplinger.com named Anchorage the number 1 pick for its "Top 10 Tax-Friendly Cities" last April.
Among the best for: City Life, Cottages and Bungalows, Outdoor Activities, Singles, West and Northwest
Coronado Historic District, Phoenix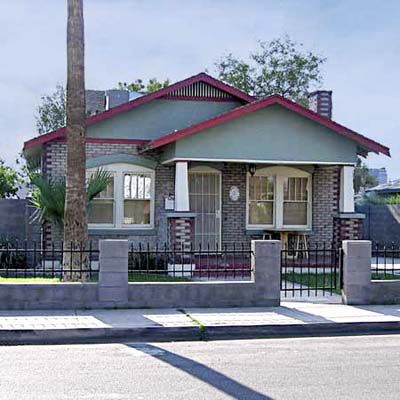 Once Phoenix had ensured its long-term survival by damming up the Salt River in the early 1900s, developers got down to the business of plotting the future of the growing Southwestern city. And that future was all about suburbs. By 1920 one of the largest was the Coronado neighborhood, home to a middle-class population of merchants, policemen, and railroad engineers living in modest bungalows and Tudor Revival cottages, many fronted by small lots with towering palm trees. These days the nabe is drawing a young, artsy crowd, who like to hang out on their front porches and wave to neighbors who pass by. The neighborhood was added to the National Register of Historic Places in 1986. Each spring, residents show off their homes—and often their DIY handiwork—during an annual house tour and community festival.
The Houses
Small to medium-size Tudor, Craftsman, and ranch houses, built from about 1920 to 1940, are predominant. Prices start at $150,000. Houses often include a freestanding garage out back with matching architectural details. During the Great Depression, many residents converted their garage into an apartment, moved in, and rented their home.
Why Buy Now?
The neighborhood's affordability is outstanding. And while there are still a few dilapidated houses, most are in pretty good shape. Buy a house here and all you'll need to do is pick out the furniture and add a fresh coat of paint.
Among the best for: Bargains, City Life, Easy Commute, First-Time Buyers, Singles, Southwest,
West Adams, Los Angeles, California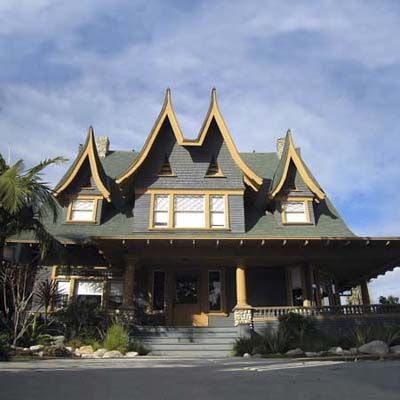 Once home to Los Angeles's wealthiest 19th-century bankers and mining execs, West Adams seems like a studio backdrop for the set of a perfect small town. It's become a shared secret among those of more modest means, who love its authentic feel in a city often chided for its artificiality. In recent years, residents have been restoring homes, showing how collectively invested they are in its future. "When you have everyone working together to preserve and maintain a neighborhood, it's a very powerful approach," says longtime resident David Raposa.
The Houses
This is L.A., so even traditional styles, such as Craftsman and Mission, are glitzed to the max with detail.
Why Buy Now?
Fixer-upper bungalows that were selling for $350,000-plus a few years ago can now be had for $250,000. Most of West Adams is in a "historic overlay zone," which protects home facades and keeps property values rising.
Among the best for: City Life, Cottages and Bungalows, Families, First-Time Buyers, Fixer-Uppers, Gardening, West and Northwest
Curtis Park, Denver, Colorado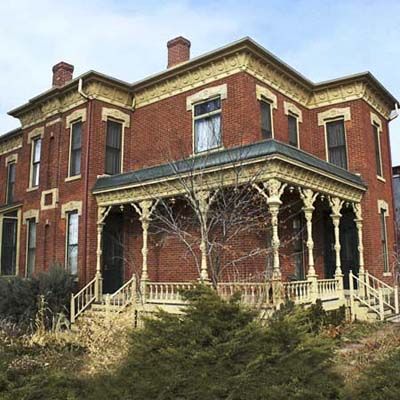 Curtis Park was Denver's first streetcar suburb, a neighborhood where prosperous merchants once lived alongside blacksmiths of more modest income. Its architectural treasure trove includes almost 500 late-19th-century homes in a variety of sizes and styles. After a period of decline in the 1960s and early 1970s, things began to turn around in 1975, when much of Curtis Park was added to the National Register of Historic Places. Since then, a new group of residents has worked to restore boarded-up homes to their original condition. ]
The Houses
Several late-19th-century styles are represented here, including Second Empire, Italianate, and Queen Anne. Many houses feature notable details, such as asymmetrical facades, dramatic rooflines, and quirky millwork. Fixer-uppers average around $173,000.
Why Buy Now?
The prices are right, and the area has been experiencing a cultural renaissance in recent years. The Welton Street Commercial Corridor, which borders the eastern edge of Curtis Park, houses the Black American West Museum and sponsors a summer jazz festival and other events.
Among the best for: Bargains, City Life, Easy Commute, Fixer-Uppers, Southwest, Walkability
Quaker Hill, Wilmington, Delaware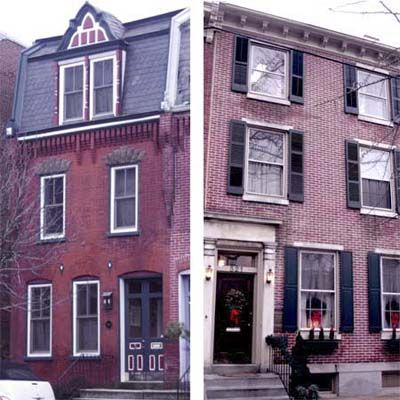 Quaker Hill, a charming, landmarked historic neighborhood and one of Wilmington's first, has the same type of colonial-era and Federal rowhouses found in nearby Philadelphia, but at far lower prices. The neighborhood dates to 1738, when Quaker couple William and Elizabeth Shipley came here to build a home, and other Quakers followed. These days, Quaker Hill is attracting young homeowners who are restoring its 18th- and 19th-century houses, many embellished with Victorian-era details.
The Houses
The oldest house was built in 1742, but most of the area's homes were constructed between 1830 and 1870. While Quaker Hill is known for its brick Federal and Greek Revival rowhouses, there are also many Georgian, Gothic Revival, Italianate, Colonial Revival, and other Victorian-era styles. Today, the district retains its diverse architectural character, in part to its designation as a Historic District by the National Register of Historic Places. House prices vary depending on size, age, and condition, but a completely renovated historic home can be had for less than $200,000.
Why Buy Now?
After a long decline in the 1960s and '70s, Wilmington is on the rise. While development along the adjacent Christina River has been slow, it does have a minor-league baseball park, as well as a performing arts center and several upscale restaurants. The neighborhood is also within walking distance of downtown. Despite the bad economy, prices here have stabilized in recent years, though property values might soon increase, thanks to ongoing downtown revitalization efforts.
Among the best for: Bargains, City Life, Easy Commute, Fixer-Uppers, History Happened Here, Northeast, Walkability
Thornton Park, Orlando, Florida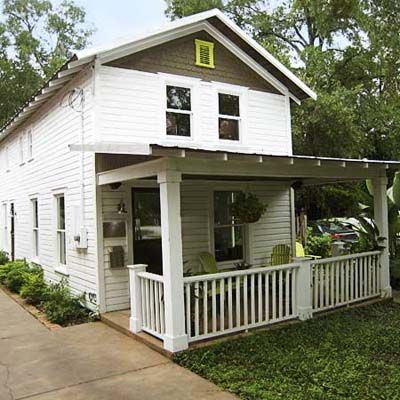 Sure, it's just 25 miles from Disney World, but Orlando's Thornton Park neighborhood offers amusements far more sophisticated than Space Mountain and a man-size rodent. Its European-style commercial district of restaurants, pubs, cafes, and shops is where locals go to kick back and relax. And many of those locals reside in beautifully crafted, not-so-big houses located along Thornton Park's brick-paved streets—streets shaded by oak trees dripping with Spanish moss. The neighborhood is also a five-minute walk from Lake Eola Park, an urban oasis where you'll find green space, hiking trails, and dog-walking paths surrounding a tranquil man-made lake.
The Houses
Thornton Park is known primarily for its wood-frame "cracker-style" homes, which feature center hallways (to promote air circulation) and deep porches with long overhanging roofs that help keep the summer heat at bay. Other styles include Craftsman, Mediterranean, American Foursquare, and shotgun homes. A restored 1,300-square-foot bungalow was recently on the market for $215,000, but you can find homes under $200,000 and up to $700,000.
Why Buy Now?
Thornton Park is emerging as a hip urban area that's attracting young homeowners looking for a friendly, walkable community in which to live and raise their families.
According to resident John Krauklis: "The best reason to live in Thornton Park is its proximity to downtown Orlando (a five-minute walk) and Lake Eola—and our weather isn't too bad either."
Among the best for: City Life, Families, First-Time Buyers, Outdoor Activities, Retirees, South, Walkability, Waterfront
Manoa, Honolulu, Hawaii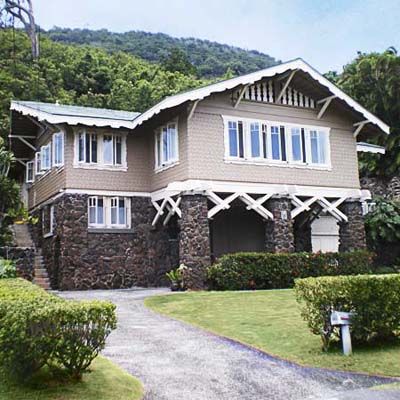 Away from the surf and sand of downtown Honolulu, Manoa is a valley where Craftsman homes and tropical gardens line the streets instead of tourists and resorts. Some of the first taro and dairy farms were located here, and light mists and cooler temperatures keep the vegetation lush. But these days, many of the area's thousands of residents work at the University of Hawaii campus in southern Manoa and spend their free time tending their large lawns or hiking the area's mountainside trails.
The Houses
Some of Honolulu's oldest homes are located here, many of which are well maintained. Preservation of period architecture is due in part to the outreach of Malama o Manoa, a 17-year-old organization that publishes biannual newsletters and sponsors walking house tours to educate residents on architectural history. No single style dominates—Tudor Revivals and Colonial Revivals stand alongside Craftsman bungalows and cottages. It's Hawaii, so expect prices to hit the million-dollar mark. Smaller listings start at $600,000.
Why Buy Now?
If you're looking for a place with an authentic Hawaiian identity and have the means to splurge, Manoa offers a unique urban setting with a small-town feel. "We really feel like an island within an island," says resident Thalya DeMott. Manoa's geographic isolation, bordered by mountains on three sides, has helped create this communal closeness, but if you tire of the neighborhood's meandering steams, abundant foliage, and familiar faces, the city's beaches and businesses are just a short trip away.
Among the best for: City Life, College Towns, Cottages and Bungalows, Easy Commute, Gardening, Outdoor Activities, Retirees, Waterfront, West and Northwest
North Mayfair, Chicago, Illinois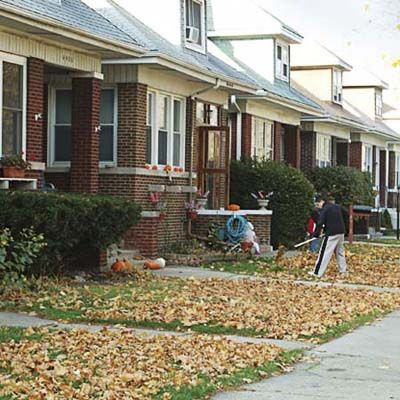 The Neighborhood
Like Polish sausage and deep-dish pizza, the Craftsman bungalow is both ubiquitous and beloved in Chicago. And one of the few places you can still score one for a reasonable price is North Mayfair. Here you'll find block after uniform block of sturdy, tree-shaded brick bungalows occupied by an affable mix of old-timers, many of German and Swedish descent, and new residents. But what we like is the neighborhood's stubborn determination to maintain its historic character through the North Mayfair Improvement Association, founded in 1929. The group just succeeded in its effort to get part of the neighborhood listed in the National Register of Historic Places and is adamant about keeping out-of-scale building developments at bay.
The Houses
Brick bungalows with Craftsman-style built-ins and stained glass.
Why Buy Now?
Property-tax freezes are available for those looking to restore older homes. Prices are (temporarily) down. Though rare, we found a fixer-upper bungalow for $218,000.
Among the best for: City Life, Cottages and Bungalows, Families, First-Time Buyers, Fixer-Uppers, Midwest, Singles
The Longfellow Neighborhood, Iowa City, Iowa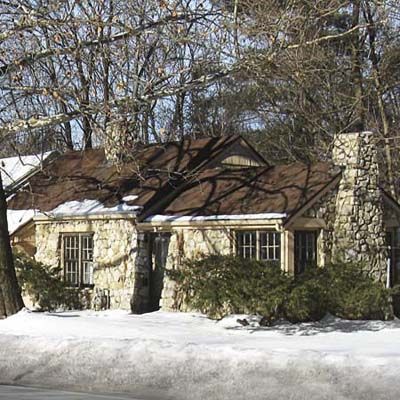 Twenty years ago, many of the houses in the neighborhood were rundown and on the brink of being converted into apartments. But with designation of the last of its three sections as a local and national historic district in 2002, the community solidified its passion for preservation and began rebuilding, renovating, and repairing anew. Today, its collection of about 900 unique homes near the University of Iowa attracts families and professionals alike. The house prices are reasonable, the schools superb, and the emphasis on local art and culture refreshing. Recently, residents started a massive public art project, putting up sculptures and historical markers throughout the neighborhood.
The Houses
From Queen Annes to Craftsman bungalows, the houses span a century of building and start in the mid-$100,000s. But the neighborhood's real gems are its smattering of tiny stone-clad, thatched-roof cottages along the east side of Ralston Creek, known for their use of salvaged material and built by local architect Howard Moffitt from 1920 to 1940.
Why Buy Now?
If the charming homes and friendly folks aren't enough to draw you to Longfellow, there are always the state tax credits (from funds allocated by the Iowa State Legislature) on historically appropriate exterior, interior, and site renovations.
Among the best for: Bargains, City Life, College Towns, Cottages and Bungalows, Families, Midwest
The Garden District, Monroe, Louisiana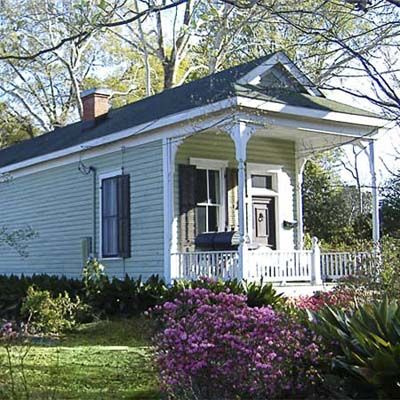 The Garden District in Monroe, Louisiana, is celebrated for its tree-lined streets and overflowing flora. But Monroe's version is decidedly more laid back—and affordable. The area borders the Ouachita River on its northern and western sides, and Forsythe Park, which offers tennis and volleyball courts, a nine-hole golf course, and a public boat launch. It's the kind of neighborhood where the kids all walk to school and young families host rotating dinner parties.
The Houses
The earliest homes were built between the late 1800s and early 1900s, though construction continued up until the 1950s. Styles include Tudor, Spanish Mission, and Craftsman, as well as several large Dutch Colonial Revivals. Home prices range from around $80,000 to $200,000.
Why Buy Now?
Southern charm, safe streets, friendly neighbors, and good schools are drawing long-term suburbanites back to the more urban Garden District. Home prices have remained steady throughout the recession, and there are plenty of fixer-uppers available at bargain prices.
Among the best for: Bargains, City Life, Cottages and Bungalows, Families, Fixer-Uppers, Gardening, Outdoor Activities, South, Walkability, Waterfront
Central Hastings Historic District, Hastings, Nebraska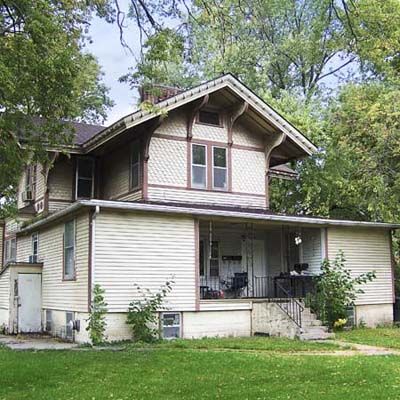 The first wave of residential construction in Hastings took place in 1878, when a handful of houses were built on lots carved out of a 160-acre homestead owned by Civil War veteran and local postmaster Samuel Alexander. Today the most charming fixer-uppers are still found here, just north of downtown. They're well within walking distance of dining and shopping on Burlington Avenue, where an eclectic blend of mom-and-pop shops outnumbers big-box businesses.
The Houses
Ornate Victorian-era houses—Italianates, Sticks, and Queen Annes—paid for with railroad wealth stand beside more modest Prairie-style and Craftsman houses built rebellion of earlier excess. When the now-defunct Naval Ammunition Depot was constructed in 1942, a number of English-style cottages were squeezed into whatever space could be found to accommodate the growing workforce. Fixer-upper foursquares sell for $110,000, while a fully restored Queen Anne costs around $300,000.
Why Buy Now?
Under Nebraska's Valuation Incentive Program, owners of qualifying historic homes who perform substantial renovations (25 percent of last assessed value) are eligible to have their property taxes frozen for eight years at the pre-restoration value. In addition, their property taxes will only rise 25 percent each year for the next four years until they reach the post-restoration value. Take advantage of this perk to convert large Victorian-era and Craftsman houses—divided into apartments during the housing shortage of the 1940s—back to single-family homes.
Among the best for: City Life, Cottages and Bungalows, First-Time Buyers, Fixer-Uppers, Midwest, Victorians, Walkability
The Historic District, Carson City, Nevada
The historic district in Carson City, Nevada, is so picturesque that state government workers spend their lunch breaks strolling its sidewalks and admiring its collection of late 19-century homes, which are nestled between some of the nation's oldest elm trees. The groves, miraculously spared from the Dutch elm disease outbreak of the 1960s, date back to the mid-1860s, when the town was booming as a transportation hub for the gold and silver pulled from the Comstock mines. Later, it became a major railroad stop for timber shipped from the Lake Tahoe Basin.
The Houses
In the historic district they run from modest to stately. Property values range from $65,000 to $450,000. Look for 19th-century Greek Revivals and Italianates with fine details—beautiful front porches, fireplaces, bargeboards, and columns.
Why Buy Now?
Carson City—about the same distance from both Lake Tahoe and Reno—offers small-town living in a capital city. Snag a home on the west side and you'll be within walking distance of the Capitol Complex, where most residents work for the state.
Among the best for: City Life, Outdoor Activities, Victorians, West and Northwest
The Greenwood-Hamilton Historic District, Trenton, New Jersey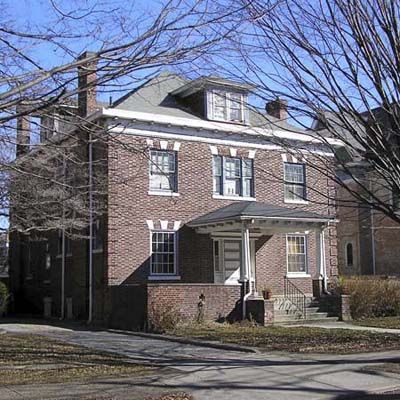 Trenton's Greenwood-Hamilton neighborhood once served as sanctuary for the city's 19th-century businessmen, who moved to the parklike suburb to escape the crowds—and the rubber, ceramics, and cigar factories—downtown. Many settled with their families on Greenwood Avenue, building extravagant mansions fronted by lovingly landscaped gardens. By the 1880s, commuting became easier for Trenton's less affluent as well, thanks to a new streetcar line. At this point, smaller, more modest brick rowhouses were built as additional streets were laid. After a long period of decline, the neighborhood is attracting a new generation of homebuyers, who are looking to restore its affordable historic houses, whether those houses are modest or majestic.
The Houses
The neighborhood is known mostly for its larger Victorian-era mansions, including Queen Annes and Italianates. But there are plenty of modest brick rowhouses available too. Prices run from $75,000 to $250,000, with the average cost being $146,000.
Why Buy Now?
The neighborhood has been experiencing a modest, albeit shaky, recovery in the past decade. Several homes have been restored, but the recession sure didn't help. Still, city leaders are hoping Greenwood-Hamilton's proximity to Trenton's transit center, which offers train service spanning the East Coast, will entice commuters, or city and state workers.
Among the best for: Bargains, City Life, Easy Commute, Northeast, Singles,
Stuyvesant Heights, Brooklyn, New York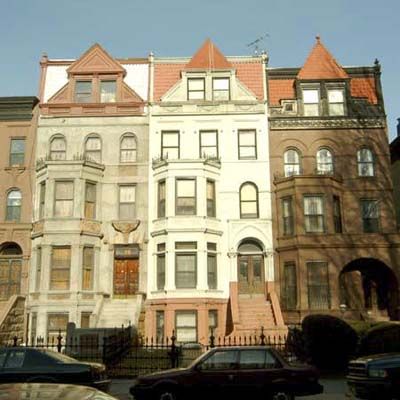 For years real estate agent Judd Harris kept a close eye on Brooklyn's Stuyvesant Heights. He was waiting to see if it would start attracting the same kind of brownstone buffs who'd helped jump-start the real estate frenzies that have taken hold of nearby neighborhoods Fort Greene and Clinton Hill. These days he likes what he sees. "If you're a buyer looking for lots of architectural detail, this place has a lot to offer," he says. "And homes are still within reach of the average New York City buyer." This culturally rich nabe is shedding its high-crime rep as restaurants, bakeries, and cafes open their doors to new and longtime residents, all of whom want a distinctly Brooklyn lifestyle for themselves and their families.
The Houses
Home to perhaps the most diverse array of townhouses in New York City, ranging in style from Federal to the ubiquitous Italianate brownstone to Queen Anne.
Why Buy Now?
While prices for townhouses were creeping into the millions a few years ago, they've come down of late. Some fixer-uppers are going for as low as $475,000. It won't stay that way.
Among the best for: Bargains, City Life, Easy Commute, Families, First-Time Buyers, Fixer-Uppers, Northeast, Victorians, Walkability
Midtown Tulsa, Tulsa, Oklahoma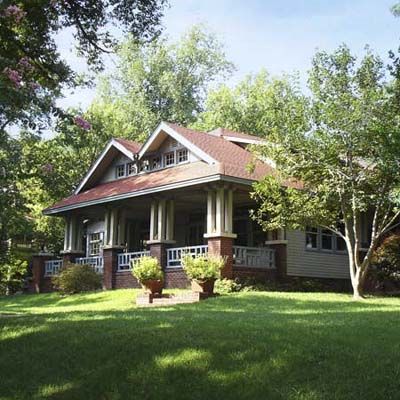 If you've ever been to Tulsa, you know it's home to some of the finest—and leafiest—residential neighborhoods in the country. And the finest of the finest are in Midtown. Here's where the Sunday-drive set motors down shady blocks, slowing down to note the contact info from a For Sale sign in hopes of someday living here. The appeal is easy to understand. Aside from beautiful houses, Midtown is home to an urban forest and a massive neighborhood park located along the Arkansas River. Residents also love its walkable avenues, which are lined with shops, cafes, and restaurants.
The Houses
Midtown's best homes were built around the turn of the 20th century, when Tulsa went from cow town to boom town with the discovery of oil. Deep-pocketed oil barons built homes in several classical styles, including Neoclassical Revival, Tudor Revival and Colonial Revival. The bungalows and ranches came later. A slew of teardowns in the past decade made way for newer homes (and some rather unsightly McMansions), but that's slowed down in recent years. You can get a 1,500-square-foot fixer-upper starting at $175,000, though prices tend to climb the closer you get to downtown Tulsa.
Why Buy Now?
This is a well-established neighborhood, with stable home prices and friendly lifelong residents. Its safe streets and good schools make it a prime location for families. And prices vary enough to ensure there's something for everyone, from starter homes to manses.
Among the best for: Bargains, City Life, Easy Commute, Families, First-Time Buyers, Gardening, Outdoor Activities, Southwest, Waterfront
The McLoughlin Neighborhood, Oregon City, Oregon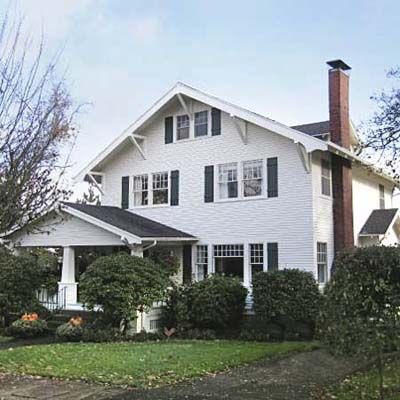 Oregon City was the final terminus of the Oregon Trail; in the mid-1800s, thousands of pioneers ended up here searching for farmland, business opportunities, or simply a fresh start. And many of those who succeeded wound up building houses, creating a neighborhood that managed to dodge the economic ups and downs of the last century. This cluster of fine homes is set on a cliff overlooking the Willamette River and punctuated by church steeples.
The Houses
Development here was haphazard. So while there are clumps of similarly styled houses, you're more likely to find a Queen Anne next door to a bungalow next door to a 1950s ranch. Prices range from $150,000 to $200,000 for a 3-bedroom Victorian-era cottage or a bungalow to $250,000 to $350,000 for a large, restored Queen Anne.
Why Buy Now?
No matter what you're looking for—whether it's a starter home or a fully restored 3,000-square-foot manse—you can find it here. Prices are substantially lower than they are in Portland, which is just 25 minutes away.
Among the best for: Bargains, City Life, Families, First-Time Buyers, Outdoor Activities, Retirees, Waterfront, West and Northwest
Mount Airy, Philadelphia, Pennsylvania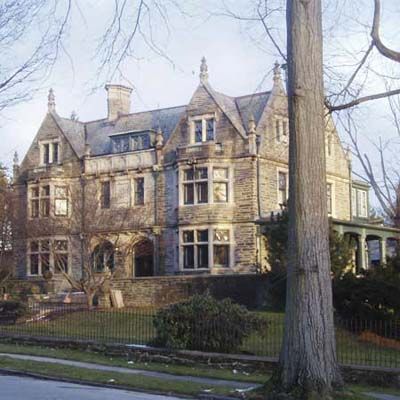 With a diverse and progressive vibe that makes some people refer to it as Berkeley East, Mount Airy might just be one of the most interesting neighborhoods in the country. While the abundance of trees makes the place seem like a virtual forest, the foliage hides hundreds of stately stone homes filled with details nailed down by master European craftsmen. Two light rail lines get you downtown in minutes, though biking is extremely popular here.
The Houses
Houses range in style from wood-frame foursquares to Second Empire stone mansions. Two-families, many of them limestone Second Empires, are extremely affordable, especially if you choose to rent out one side.
Why Buy Now?
Mount Airy is part of the historic Germantown area of Philadelphia, though it's more affordable than tony Chestnut Hill and experiencing more restoration than Germantown proper. Small businesses and locally owned restaurants are opening along Germantown Road. And Mount Airy has two fierce neighborhood organizations that look out for everyone—and every house.
Among the best for: City Life, Easy Commute, Fixer-Uppers, Gardening, Northeast, Outdoor Activities
Northwest Quadrant, Beaufort, South Carolina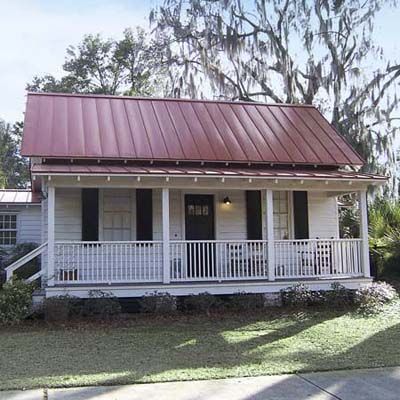 If you want to get in on the ground floor of a major downtown neighborhood revitalization, hit up Northwest Quadrant. Once a thriving black middle-class neighborhood, the area—now half white, half African-American—fell on some hard times in the 1970s. But the city and its preservation-minded mayor are determined to breathe new life into it by working with residents to edge sidewalks, clear vacant lots, and push people to buy, restore, and love a house here.
The Houses
They are modest one- and two-story shotgun-style homes, or "hall-and-parlor cottages," as they call them here. Most are close to the street and were built with timber frames, wood siding, and tin roofs. Prices start at $100,000 and top out at $150,000.
Why Buy Now?
This is a great opportunity to live in one of the prettiest waterfront cities in the South. Beaufort is working with the Historic Beaufort Foundation to come up with a master plan for revitalizing the area that will include restoration guidelines and financial incentives. The Quadrant's downtown location means it's within walking distance of restaurants and shops. "These houses are the future of Beaufort," says Evan R. Thompson, the foundation's executive director.
Among the best for: Bargains, City Life, Cottages and Bungalows, First-Time Buyers, Fixer-Uppers, Gardening, History Happened Here, South, Walkability, Waterfront
Pierre, South Dakota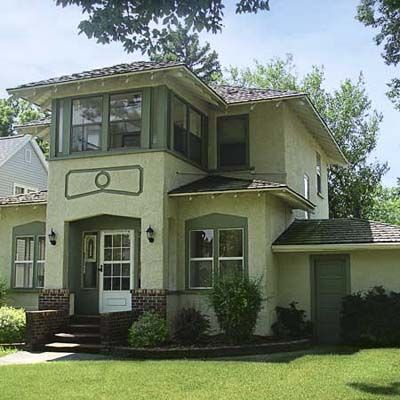 Tree-lined streets, sprawling yards, and quaint stone retaining walls are just a few of the hallmarks of Pierre Hill, a historic residential neighborhood overlooking the Missouri River just north of downtown. The area's early affluent settlers, disgruntled with saloon culture and the fear of flooding, decided to separate themselves from the plateau-situated city and head to the hillside to construct their dream homes. The result: a collection of vintage houses with vernacular touches, such as the prevalence of enclosed porches and foyers, no matter the architectural style, to keep South Dakota's winter chill at bay.
The Houses
Pierre wasn't settled until the 1880s, so most of the homes here date to the late 19th and early 20th centuries. There are tons of foursquares, Prairie-style houses, and Craftsman bungalows, with some high-style Queen Annes mixed in. Prices start around $130,000.
Why Buy Now?
As the state's capital, Pierre's the place to snag a South Dakota government job. There's a push, too, to draw more industry and commerce; a software company just relocated here. If you love the water, there'll always be something to do; boating is big during the summer, while ice fishing and hunting keep outdoorsy types busy all winter long.
Among the best for: City Life, Cottages and Bungalows, Midwest, Outdoor Activities, Waterfront
Junius Heights, Dallas, Texas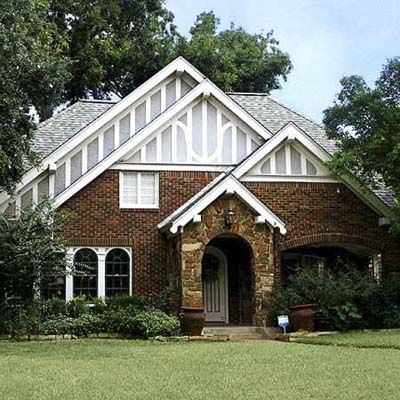 Like most of Texas, the city of Dallas is obsessed with all things big. But the people of the Junius Heights neighborhood beg to differ. "This is a small-town, front-porch community," says Bill Williams, who purchased a Craftsman here in 2003. Junius Heights is home to some of the city's most interesting residents, including artists, reporters for The Dallas Morning News, and about half the lawyers in town. And it's turning into a haven for families looking to eschew traditional suburban living. That's thanks in part to Woodrow Wilson High School, "one of the best examples of an inner-city high school in the country," according to one resident (and Newsweek magazine). The school provides a top-notch education, as well as entertainment for Junius Heights residents through its excellent theater and athletic programs.
The Houses
Textbook examples of Prairie and Craftsman houses are the mainstay. A handsome 1,600-square-foot Craftsman can cost $149,000, but fixer-uppers go for as little as $80,000. Fully restored houses top out just above $500,000.
Why Buy Now?
Proximity to downtown Dallas, great schools, and recent recognition as a National Register Historic District are driving up Junius Heights' property values and helping the neighborhood maintain its historic character.
Among the best for: City Life, Cottages and Bungalows, Easy Commute, Families, Fixer-Uppers, Southwest
The McKinley Hill Neighborhood, Tacoma, Washington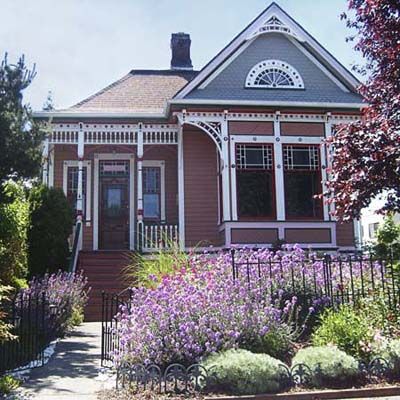 McKinley Hill, located on the highest point of Tacoma, started out as home to clerks and managers from the Northern Pacific Railroad, which terminated just down the hill at what's now one of the Pacific Northwest's largest transportation hubs. In 1905, the construction of a streetcar line here spurred the building of some of the city's finest homes, built with fine details by master craftsmen working in the city's bustling furniture and shipbuilding industries. The neighborhood went into urban decline in the 1960s and '70s. But it's now gaining favor among young families and singles looking for an older city neighborhood—its modest Main Street has pubs, restaurants, and boutique shops—that still has a little grit and character.
The Houses
Most homes here were built between 1885 and 1929. Styles include well-appointed Craftsmans, Cape Cods, American Foursquares, Folk Victorians, and Tudor Revivals. Prices range from $150,000 to $290,000.
Why Buy Now?
McKinley offers some of the lowest home prices in the Puget Sound region. And its proximity to trains and a light rail system that will soon reach nearby Seattle and the airport is making it an attractive option for commuters. A new preservation nonprofit called Historic Tacoma, formed three years ago, is currently focused on McKinley Hill. Their recent efforts have included restoring the neighborhood's historic 34th Street Bridge, which connects McKinley to downtown Tacoma.
Among the best for: Bargains, City Life, Easy Commute, Families, First-Time Buyers, Fixer-Uppers, Gardening, Singles, Walkability, Waterfront
The Junction, Toronto, Ontario, Canada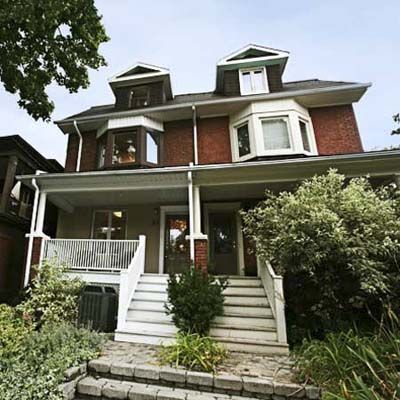 The Junction wasn't always as welcoming as it is now. In July 2009, The New York Times called the neighborhood's ongoing transition "skid row to hip," and the Junction is gaining favor among young professionals while maintaining a character that's both edgy and artsy. There's also increased interest from young families, who like the Junction's proximity to several of Toronto's best parks. The dozens of locally owned cafes, pubs, boutiques, and restaurants that have opened in recent years are attracting buyers who like the older housing stock tucked away behind the neighborhood's commercial strip.
The Houses
Mostly wood-frame Victorian-era homes with brick facades, with some Edwardian-era brick duplexes and Victorian-era mansions thrown in. Many were divided into apartments over the years but can easily be turned back into single-family residences. Keep in mind that Toronto is a pricey city. Houses start around $300,000 and run to about $500,000.
Why Buy Now?
Businesses and homeowners are flocking here. Best to get in on the action now because home prices will no doubt rise quickly.
Among the best for: City Life, Easy Commute, Fixer-Uppers, Singles, Victorians, Walkability