Best Old House Neighborhoods 2010: the West and Northwest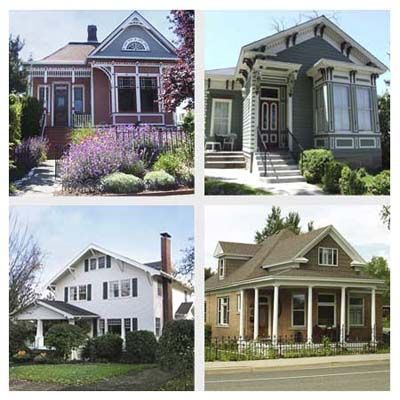 For our third annual Best Places to Buy an Old House contest, what we looked for was simple: oft-overlooked neighborhoods populated by people who share an appreciation of finely crafted homes that have plenty of past and lots of future. And what we found—with the aid of our friends at PreservationDirectory.com, who helped us contact thousands of neighborhood groups, real estate agents, residents, and preservationists for nominations—was mighty impressive.
Whether it's a Victorian-era nabe in downtown Los Angeles, or a historic railroad town in Idaho, here are ten great places in the West and Northwest to find an old house of your own.
Anchorage, Alaska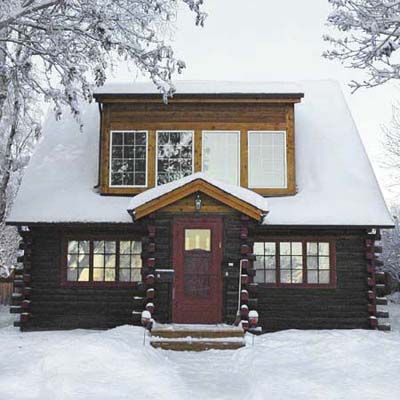 Unlike other Alaskan cities, Anchorage didn't start out as a fishing town or mining camp. Established as a port for the Alaska Railroad in 1914, transportation—both commercial (two airports) and military (two bases)—has long since dominated the economy. But it's the unique blend of urban sophistication and rustic charm that entices over 40 percent of the Alaskan population to live here. Downtown is a mix of modern skyscrapers and old wood-framed architecture. With Denali National Park just a day trip away, six mountain ranges surrounding the city, and dozens of meandering creeks stocked with salmon, Anchorage is a true outdoorsman's paradise.
The Houses
A 1964 earthquake and landslide damaged many of the city's older homes. But you can find mid-century Ranches starting around $200,000. Expect higher prices downtown, where rows of charming World War II–era saltbox-style houses line the streets and a few early-20th-century log homes still stand.
Why Buy Now?
Sure, home prices are a little high here, but there's no income or sales tax.
Kiplinger.com named Anchorage the number 1 pick for its "Top 10 Tax-Friendly Cities" last April.
Among the best for: City Life, Cottages and Bungalows, Outdoor Activities, Singles, West and Northwest
West Adams, Los Angeles, California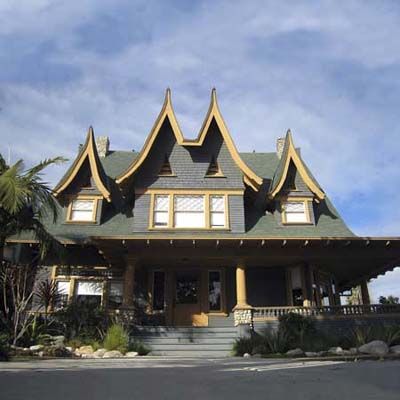 Once home to Los Angeles's wealthiest 19th-century bankers and mining execs, West Adams seems like a studio backdrop for the set of a perfect small town. It's become a shared secret among those of more modest means, who love its authentic feel in a city often chided for its artificiality. In recent years, residents have been restoring homes, showing how collectively invested they are in its future. "When you have everyone working together to preserve and maintain a neighborhood, it's a very powerful approach," says longtime resident David Raposa.
The Houses
This is L.A., so even traditional styles, such as Craftsman and Mission, are glitzed to the max with detail.
Why Buy Now?
Fixer-upper bungalows that were selling for $350,000-plus a few years ago can now be had for $250,000. Most of West Adams is in a "historic overlay zone," which protects home facades and keeps property values rising.
Among the best for: City Life, Cottages and Bungalows, Families, First-Time Buyers, Fixer-Uppers, Gardening, West and Northwest
Manoa, Honolulu, Hawaii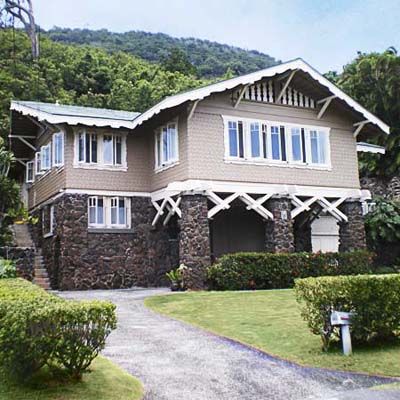 Away from the surf and sand of downtown Honolulu, Manoa is a valley where Craftsman homes and tropical gardens line the streets instead of tourists and resorts. Some of the first taro and dairy farms were located here, and light mists and cooler temperatures keep the vegetation lush. But these days, many of the area's thousands of residents work at the University of Hawaii campus in southern Manoa and spend their free time tending their large lawns or hiking the area's mountainside trails.
The Houses
Some of Honolulu's oldest homes are located here, many of which are well maintained. Preservation of period architecture is due in part to the outreach of Malama o Manoa, a 17-year-old organization that publishes biannual newsletters and sponsors walking house tours to educate residents on architectural history. No single style dominates—Tudor Revivals and Colonial Revivals stand alongside Craftsman bungalows and cottages. It's Hawaii, so expect prices to hit the million-dollar mark. Smaller listings start at $600,000.
Why Buy Now?
If you're looking for a place with an authentic Hawaiian identity and have the means to splurge, Manoa offers a unique urban setting with a small-town feel. "We really feel like an island within an island," says resident Thalya DeMott. Manoa's geographic isolation, bordered by mountains on three sides, has helped create this communal closeness, but if you tire of the neighborhood's meandering steams, abundant foliage, and familiar faces, the city's beaches and businesses are just a short trip away.
Among the best for: City Life, College Towns, Cottages and Bungalows, Easy Commute, Gardening, Outdoor Activities, Retirees, Waterfront, West and Northwest
The West Side, Pocatello, Idaho
Since the mid-1990s, "the West side of Pokey," as locals call it, has transformed itself from beat-down to bohemian. Young, forward-thinking couples are moving here to raise families, and young business owners are opening bookstores, brewpubs, and bike shops catering to those looking for a cool, creative lifestyle far, far away from big cities, like New York or San Francisco. The West Side is also luring outdoorsy types, who love the area's skiing, hiking, hunting, and fishing, and retirees looking for a stimulating college town to live in. (Pocatello is home to Idaho State.) The West Side got its start in the late 1800s as home to hundreds of working-class employees of the Union Pacific Railroad. As the town grew and businesses started moving in, many of Pocatello's more affluent families started coming here, building large, luxurious Queen Anne mansions.
The Houses
Most date from the 1920s and 1930s. Despite the growing popularity of the neighborhood, West Side real estate prices remain affordable, hovering just above the $150,000 mark, but at press time we found a 2,100-square-foot, five-bedroom 1920s house for just $109,900.
Why Buy Now?
Investment in the West Side has been steady since the mid-1990s, when urban pioneers began restoring its old houses and commercial buildings. The economy in Pocatello is surviving the downturn thanks to stalwart employers, such as Idaho State and the medical and semiconductor industries.
Among the best for: Bargains, College Towns, Families, History Happened Here, Outdoor Activities, Retirees, Small Town, West and Northwest
The Historic District, Carson City, Nevada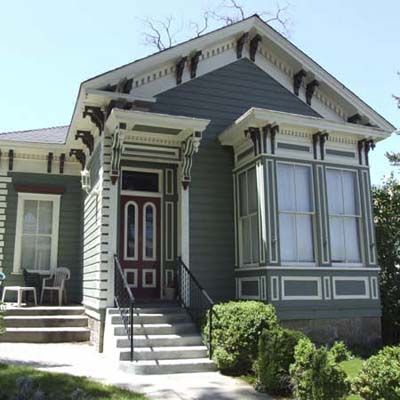 The historic district in Carson City, Nevada, is so picturesque that state government workers spend their lunch breaks strolling its sidewalks and admiring its collection of late 19-century homes, which are nestled between some of the nation's oldest elm trees. The groves, miraculously spared from the Dutch elm disease outbreak of the 1960s, date back to the mid-1860s, when the town was booming as a transportation hub for the gold and silver pulled from the Comstock mines. Later, it became a major railroad stop for timber shipped from the Lake Tahoe Basin.
The Houses
In the historic district they run from modest to stately. Property values range from $65,000 to $450,000. Look for 19th-century Greek Revivals and Italianates with fine details—beautiful front porches, fireplaces, bargeboards, and columns.
Why Buy Now?
Carson City—about the same distance from both Lake Tahoe and Reno—offers small-town living in a capital city. Snag a home on the west side and you'll be within walking distance of the Capitol Complex, where most residents work for the state.
Among the best for: City Life, Outdoor Activities, Victorians, West and Northwest
The McLoughlin Neighborhood, Oregon City, Oregon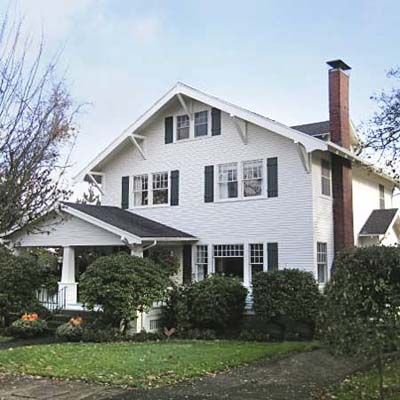 Oregon City was the final terminus of the Oregon Trail; in the mid-1800s, thousands of pioneers ended up here searching for farmland, business opportunities, or simply a fresh start. And many of those who succeeded wound up building houses, creating a neighborhood that managed to dodge the economic ups and downs of the last century. This cluster of fine homes is set on a cliff overlooking the Willamette River and punctuated by church steeples.
The Houses
Development here was haphazard. So while there are clumps of similarly styled houses, you're more likely to find a Queen Anne next door to a bungalow next door to a 1950s ranch. Prices range from $150,000 to $200,000 for a 3-bedroom Victorian-era cottage or a bungalow to $250,000 to $350,000 for a large, restored Queen Anne.
Why Buy Now?
No matter what you're looking for—whether it's a starter home or a fully restored 3,000-square-foot manse—you can find it here. Prices are substantially lower than they are in Portland, which is just 25 minutes away.
Among the best for: Bargains, City Life, Families, First-Time Buyers, Outdoor Activities, Retirees, Waterfront, West and Northwest
Old Historic Sandy, Sandy City, Utah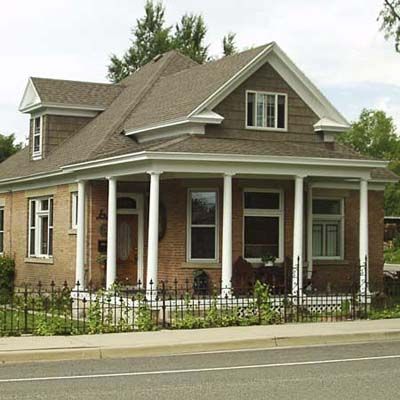 Located in the southeastern corner of Salt Lake County, Sandy City is the kind of place where your neighbors will bring over vegetables picked from their garden and spend the rest of the night shooting the breeze on your front porch. The town's first settlers were actually pioneer farmers. But by the 20th century, mining brought a boom to town, employing hundreds of men at three smelters and two sampling mills. Today, the city is home to around 93,000—many of whom make the 15-mile commute to Salt Lake City for work but enjoy Sandy's good schools, close proximity to major ski slopes, extensive network of hiking trails, and 26 recreational parks.
The Houses
Small starter cottages and fixer-uppers in Old Historic Sandy start in the low $100,000s. A cozy, 2-bedroom bungalow with a well-kept fenced-in backyard was just listed for $168,000. Elsewhere in Sandy, homes range from the $200,000s to the millions.
Why Buy Now?
Since 1960, Sandy's population has grown steadily while continuing to remain one of America's safest cities for its size. It's a good time to buy in the area; a September 2009 report from the National Association of Home Builders and Wells Fargo showed a rise in housing affordability of almost 20 percent from 2008 for the Salt Lake City metropolitan area.
Among the best for: Cottages and Bungalows, Easy Commute, Families, First-Time Buyers, Fixer-Uppers, Outdoor Activities, West and Northwest
The McKinley Hill Neighborhood, Tacoma, Washington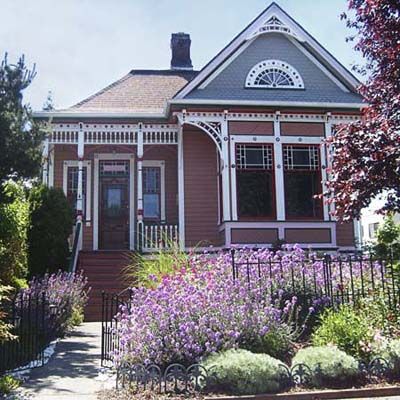 McKinley Hill, located on the highest point of Tacoma, started out as home to clerks and managers from the Northern Pacific Railroad, which terminated just down the hill at what's now one of the Pacific Northwest's largest transportation hubs. In 1905, the construction of a streetcar line here spurred the building of some of the city's finest homes, built with fine details by master craftsmen working in the city's bustling furniture and shipbuilding industries. The neighborhood went into urban decline in the 1960s and '70s. But it's now gaining favor among young families and singles looking for an older city neighborhood—its modest Main Street has pubs, restaurants, and boutique shops—that still has a little grit and character.
The Houses
Most homes here were built between 1885 and 1929. Styles include well-appointed Craftsmans, Cape Cods, American Foursquares, Folk Victorians, and Tudor Revivals. Prices range from $150,000 to $290,000.
Why Buy Now?
McKinley offers some of the lowest home prices in the Puget Sound region. And its proximity to trains and a light rail system that will soon reach nearby Seattle and the airport is making it an attractive option for commuters. A new preservation nonprofit called Historic Tacoma, formed three years ago, is currently focused on McKinley Hill. Their recent efforts have included restoring the neighborhood's historic 34th Street Bridge, which connects McKinley to downtown Tacoma.
Among the best for: Bargains, City Life, Easy Commute, Families, First-Time Buyers, Fixer-Uppers, Gardening, Singles, Walkability, Waterfront
Downtown Laramie, Laramie, Wyoming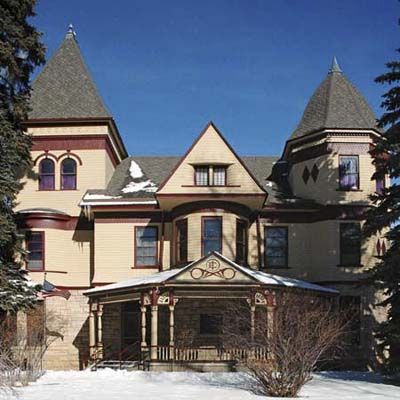 A former railroad and ranch town, Laramie has a leg up on the rest of Wyoming, both artistically and athletically. As home to the state's only four-year university, Laramie offers theater and dance performances at the University of Wyoming's Fine Arts Center, as well as collegiate football at U. W.'s 32,000-seat Arena Auditorium. But the Gem City caters to more than just its student population. Nestled between the Laramie and the Medicine Bow Mountains, avid skiers can choose from nearby cross-country trails or downhill slopes. The summer months see most of Laramie's 250-plus days of yearly sunshine, letting residents partake in mountain biking, rafting, and trout fishing.
The Houses
Fixer-uppers within walking distance of the university start in the low to mid $100,000s. You'll find cozy little Craftsman bungalows and quaint vernacular cottages built in the 1920s and 1930s, but the true stunners are the Queen Annes framed by the area's century-old cottonwood trees.
Why Buy Now?
Besides being a university town and an outdoorsman's paradise, Laramie is a tax haven. Residents pay no state income taxes, and personal property taxes are among the lowest in the nation.
Among the best for: Bargains, College Towns, Families, Gardening, Victorians, West and Northwest