Best Old House Neighborhoods 2010: Gardening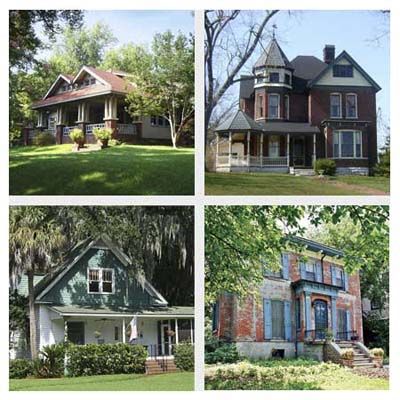 For our third annual Best Places to Buy an Old House contest, what we looked for was simple: oft-overlooked neighborhoods populated by people who share an appreciation of finely crafted homes that have plenty of past and lots of future. And what we found—with the aid of our friends at PreservationDirectory.com, who helped us contact thousands of neighborhood groups, real estate agents, residents, and preservationists for nominations—was mighty impressive.
These 14 places boast plant-friendly climates, community gardens, garden tours, or lush front-yards.
West Adams, Los Angeles, California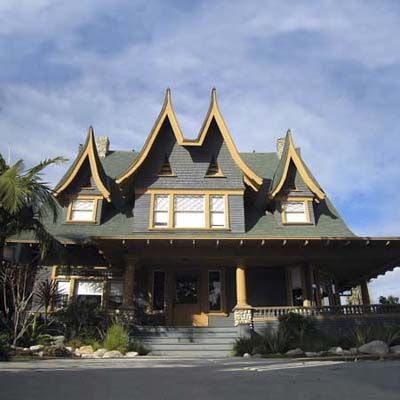 Once home to Los Angeles's wealthiest 19th-century bankers and mining execs, West Adams seems like a studio backdrop for the set of a perfect small town. It's become a shared secret among those of more modest means, who love its authentic feel in a city often chided for its artificiality. In recent years, residents have been restoring homes, showing how collectively invested they are in its future. "When you have everyone working together to preserve and maintain a neighborhood, it's a very powerful approach," says longtime resident David Raposa.
The Houses
This is L.A., so even traditional styles, such as Craftsman and Mission, are glitzed to the max with detail.
Why Buy Now?
Fixer-upper bungalows that were selling for $350,000-plus a few years ago can now be had for $250,000. Most of West Adams is in a "historic overlay zone," which protects home facades and keeps property values rising.
Among the best for: City Life, Cottages and Bungalows, Families, First-Time Buyers, Fixer-Uppers, Gardening, West and Northwest
Harwinton, Connecticut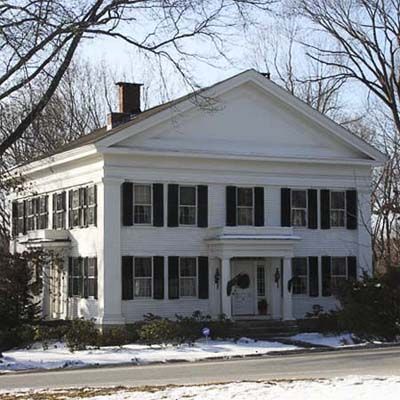 Nestled in the rolling hills of northwestern Connecticut, Harwinton was an agricultural town when it was incorporated in 1737. The community has maintained its rural character through open-space ordinances, the preservation of original stone walls, and support for the protection of a scenic dirt road. While farms are still in operation, many residents now make their living in tool-and-die manufacturing, construction, and landscaping.
The Houses
Whether you're looking to raise a family or retire to a smaller space, you'll find something to suit your needs. The oldest buildings date back to the 18th century, but there are a number of Federal, Italianate, and early-20th-century Colonial Revival homes available in a variety of sizes and prices. The average price of a home at press time was just under $200,000.
Why Buy Now?
In Harwinton you get a lot of land for your money; zoning rules require a two-acre-lot minimum per house. And if you need help tending your lawn, splitting firewood, or researching your home's history, neighbors are friendly and willing to jump in and lend a hand.
Among the best for: Families, Gardening, Northeast, Retirees, Small Town, Victorians
Old Town Historic District, Brunswick, Georgia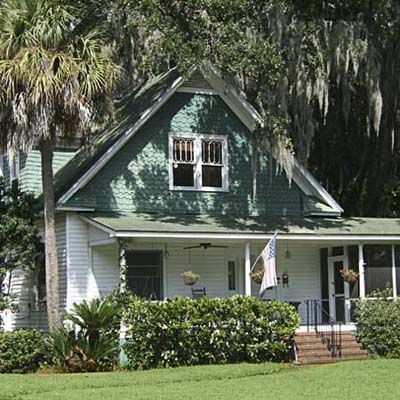 Located on a peninsula surrounded by tributaries to the Atlantic, the unspoiled coastal community of Brunswick offers laid-back neighborhoods shaded by oaks. At its center is a quaint, turn-of-the-century Main Street with dozens of welcoming restaurants, cafes, and shops. The city is modeled after James Oglethorpe's "Savannah Plan," with homes built around parklike squares.
The Houses
Brunswick sports a number of Queen Annes, Gothic Revivals, and Second Empires. Homes start at $75,000 for a small fixer-upper and $190,000 for a larger, restored home.
Why Buy Now?
With an expanded marina, new businesses on Main Street, and a progressive, preservation-minded mayor, Brunswick is poised to become a vacation and full-time hot spot. Though overdevelopment has hindered the charms of nearby barrier islands, Brunswick remains largely preserved and refreshingly authentic. "It's still pristine," says transplant Julie Martin. "It still feels like a small town, not a tourist trap."
Among the best for: Bargains, Fixer-Uppers, Gardening, Outdoor Activities, Retirees, Small Town, Victorians, Waterfront
Manoa, Honolulu, Hawaii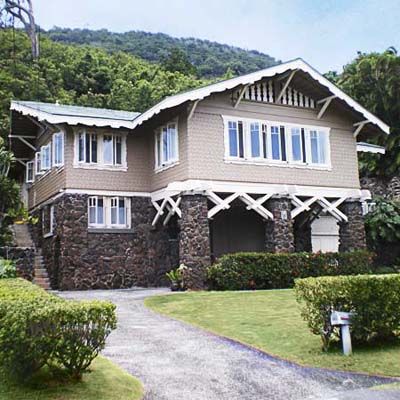 Away from the surf and sand of downtown Honolulu, Manoa is a valley where Craftsman homes and tropical gardens line the streets instead of tourists and resorts. Some of the first taro and dairy farms were located here, and light mists and cooler temperatures keep the vegetation lush. But these days, many of the area's thousands of residents work at the University of Hawaii campus in southern Manoa and spend their free time tending their large lawns or hiking the area's mountainside trails.
The Houses
Some of Honolulu's oldest homes are located here, many of which are well maintained. Preservation of period architecture is due in part to the outreach of Malama o Manoa, a 17-year-old organization that publishes biannual newsletters and sponsors walking house tours to educate residents on architectural history. No single style dominates—Tudor Revivals and Colonial Revivals stand alongside Craftsman bungalows and cottages. It's Hawaii, so expect prices to hit the million-dollar mark. Smaller listings start at $600,000.
Why Buy Now?
If you're looking for a place with an authentic Hawaiian identity and have the means to splurge, Manoa offers a unique urban setting with a small-town feel. "We really feel like an island within an island," says resident Thalya DeMott. Manoa's geographic isolation, bordered by mountains on three sides, has helped create this communal closeness, but if you tire of the neighborhood's meandering steams, abundant foliage, and familiar faces, the city's beaches and businesses are just a short trip away.
Among the best for: City Life, College Towns, Cottages and Bungalows, Easy Commute, Gardening, Outdoor Activities, Retirees, Waterfront, West and Northwest
West Central Neighborhood, Fort Wayne, Indiana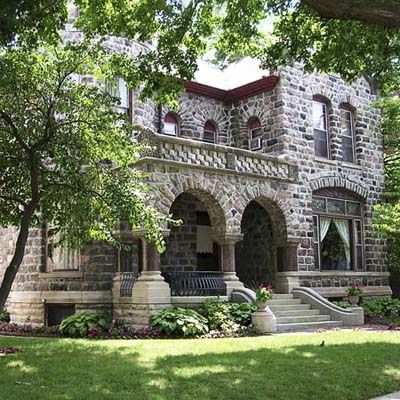 Whether it was the owner of an electric plant, a hardware wholesaler, or the proprietor of a railroad-car works, most of Fort Wayne's early businessmen called West Central home. From 1830 to the 1950s, they built grand houses in myriad styles, from Federal to Prairie, along the neighborhood's brick-paved streets. While the area fell into decline in the 1960s and '70s, its easy walking distance to a re-energized downtown Fort Wayne is attracting a new generation of residents. The majority of the statelier homes have been restored, but there are plenty of fixer-uppers still available—mostly sturdy little factory workers' cottages packed with as many details and fine craftsmanship as their larger neighbors.
The Houses
Here you'll find best-of-the-best examples of brick Federals, sprawling Prairies, ample American Foursquares, and Greek Revival cottages, as well as breathtaking examples of Richardsonian Romanesque houses designed by the Indiana-based architectural firm Wing and Mahurin. Homes range from a very affordable $50,000 to about $250,000.
Why Buy Now?
The tough-as-nails neighborhood association is vigilant about maintaining West Central's beauty, garnering it a place on the National Register. The association also sponsors an annual home-and-garden tour that attracts thousands. Expansive parks and newly designated bike lanes are getting residents here on a health kick. And downtown Fort Wayne—home to a new minor-league baseball stadium and the beloved Mad Anthony Brewing Company—is just steps away.
Among the best for: Bargains, Cottages and Bungalows, Fixer-Uppers, Gardening, Midwest, Victorians, Walkability
Harrodsburg, Kentucky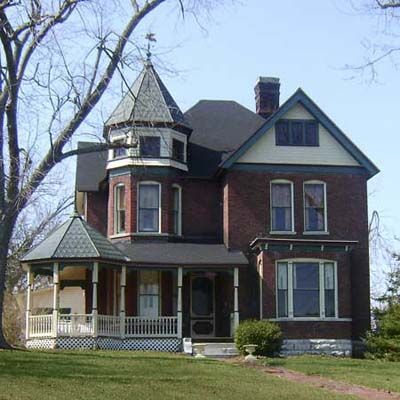 Founded in 1774 as the first permanent English settlement west of the Allegheny Mountains, Harrodsburg is the kind of place most people think of when they imagine Kentucky. Located about 45 minutes from Lexington, the town is surrounded by rolling countryside, with scattered hand-laid stone walls and prestigious horse farms. Recent facade improvement grants have allowed a sprucing up of the downtown's turn-of-the-century commercial buildings, which are being offered up to anyone willing to do something interesting with them (a coffee shop and art gallery are in the works). Those with a love for the outdoors will find plenty of hiking and biking trails, as well as top-notch fishing at nearby Herrington Lake.
The Houses
The most expensive and sought-after homes are Greek Revivals, which sell from $250,000 to $375,000. A Colonial Revival or Queen Anne can be had starting at around $125,000, while Craftsman homes start at just $45,000. Many of the older homes are located in town, though there are plenty of historic farmhouses to be found on the outskirts.
Why Buy Now?
This is an ideal location for anyone looking to escape the headaches of city life and settle down in a quiet, Mayberry-like small town on the verge of a renaissance. After decades spent as an agricultural community, Harrodsburg wants to rebrand itself as a progressive small town by offering up new arts and literary festivals.
Among the best for: Bargains, Fixer-Uppers, Gardening, History Happened Here, Outdoor Activities, Retirees, Small Town, South, Victorians
The Garden District, Monroe, Louisiana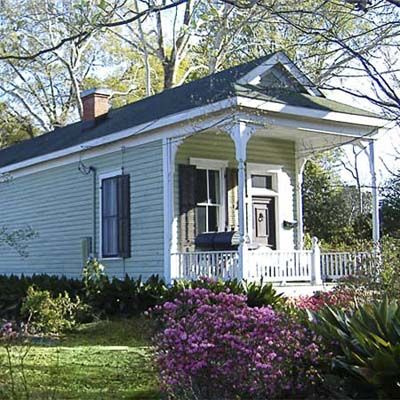 The Garden District in Monroe, Louisiana, is celebrated for its tree-lined streets and overflowing flora. But Monroe's version is decidedly more laid back—and affordable. The area borders the Ouachita River on its northern and western sides, and Forsythe Park, which offers tennis and volleyball courts, a nine-hole golf course, and a public boat launch. It's the kind of neighborhood where the kids all walk to school and young families host rotating dinner parties.
The Houses
The earliest homes were built between the late 1800s and early 1900s, though construction continued up until the 1950s. Styles include Tudor, Spanish Mission, and Craftsman, as well as several large Dutch Colonial Revivals. Home prices range from around $80,000 to $200,000.
Why Buy Now?
Southern charm, safe streets, friendly neighbors, and good schools are drawing long-term suburbanites back to the more urban Garden District. Home prices have remained steady throughout the recession, and there are plenty of fixer-uppers available at bargain prices.
Among the best for: Bargains, City Life, Cottages and Bungalows, Families, Fixer-Uppers, Gardening, Outdoor Activities, South, Walkability, Waterfront
The Villages, Detroit, Michigan
Yeah, times are tough in Detroit. Still, we can't overlook its bargain-hunter's bounty of architectural riches—just one reason we're betting on the city's survival. Although the Motor City's economy is in tatters, the people who live in The Villages, a collection of six historic neighborhoods three miles east of downtown, remain upbeat. "There's a richness in this neighborhood," says resident Kathy Beltaire. "The houses are beautiful and the streets are walkable, but the people here are the best part—they really care." These days, nice-as-can-be multigenerational families who have lived here for decades continue to welcome first-time buyers who appreciate intricate woodwork, front porches, and spacious urban yards. If you can nail down a job in this city's tough economy, your money goes a long way here.
The Houses
The Villages offers more than 17 architectural styles, from Craftsman to Richardsonian Romanesque. The largest, most elaborate homes are in Indian Village, where prominent Detroit architects Albert Kahn and William Stratton designed grand Georgian Revival and Federal Revival homes for the city's first auto barons in the early 1900s. Smaller cottages and rowhouses can be found in nearby West Village. Whatever your tastes, there are houses to be had in The Villages for less than $100,000.
Why Buy Now?
Not only will you get more house for your buck, you may just help fuel a Motor City comeback. That comeback already has a strong human foundation, thanks in part to the commitment of The Villages residents, who continue to mow the lawns and maintain the shrubs of the neighborhood's empty and foreclosed homes, anticipating they'll one day attract future neighbors.
Among the best for: Bargains, Cottages and Bungalows, Easy Commute, Families, First-Time Buyers, Midwest, Gardening, Singles, Victorians, Walkability
Holly Springs, Mississippi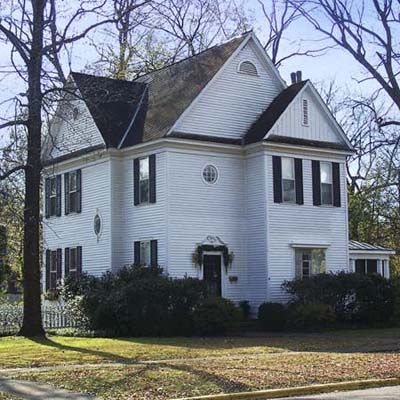 When it comes to Southern charm, the north Mississippi town of Holly Springs—population just 7,900—has it all: antebellum homes with wraparound porches, tree-lined streets, Dixie-centric film shoots (including Cookie's Fortune), a literary touchstone (Jan Karon's Mitford novel series), and lots and lots of history. The town played reluctant host to General Grant during the Civil War, and it's also where Civil Rights leader Ida B. Wells, an alum of the town's historic Rust College, began her efforts to end lynching in the South. City life awaits about 35 miles northwest in Memphis, Tennessee, while more rural activities, such as fishing, hiking, and hunting, are just outside town. And if that builds an appetite, chow down at Phillips Grocery, which, according to USA Today, serves up one of the world's greatest burgers.
The Houses
Once called an "encyclopedia of antebellum houses" by The New York Times, Holly Springs' residential architecture runs the gamut from Greek Revival to Gothic Revival and Queen Anne to Italianate. While many houses were destroyed during the Civil War, 60 pre-war examples survive. Homes start around $120,000 for a large brick 1930s Craftsman on a corner lot, while some of the town's columned antebellum mansions can be had for about $600,000.
Why Buy Now?
Holly Springs isn't necessarily a booming economic town, but there are plenty of jobs in nearby Memphis, so many looking for affordable old homes that are worth the sweat equity are settling here. The town is also becoming a popular alternative to Oxford, just a half hour south, where rising prices—and, many would say, too many newcomers—are spoiling its small-college-town vibe.
Among the best for: Bargains, College Towns, Easy Commute, Fixer-Uppers, Gardening, History Happened Here, Outdoor Activities, Retirees, South, Victorians
Wellington, Ohio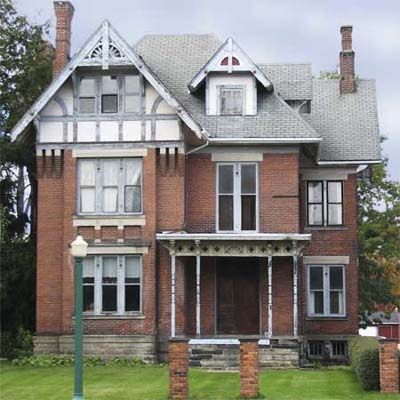 Wellington is a quaint and quiet northern Ohio town of about 4,700 people. For much of its history it was known for one thing: cheese. In 1880 there were more than 40 cheese factories in the area, and that's precisely when this town's population more than doubled. The town pays homage to its "cheesy" history each summer during the beloved Cheese Heritage Festival. Today, Wellington is known as a perfect get-away-from-it-all small town where people enjoy a peaceful rural life with many festivals and other activities, including the annual Lorain County Fair, one of the largest in the state.
The Houses
Wellington's architecture is so diverse that many colleges conduct field trips here for their architecture majors. Most homes reflect the Victorian era: Gothic Revival, Italianate, Second Empire, Queen Anne, Folk Victorian, Shingle Style, and Colonial Revival. For $150,000 to $200,000, you can buy just about any available house in Wellington.
Why Buy Now?
The town offers small-town living with zero pretentiousness at bargain-basement prices. Wellington is just 50 miles from Cleveland and 15 minutes from Oberlin, Ohio, home to Oberlin College and its world famous Conservatory of Music. A farmer's market is starting up this summer, so foodies will have plenty of locally sourced ingredients to choose from.
Among the best for: Bargains, College Towns, Gardening, Midwest, Small Town, Victorians
Midtown Tulsa, Tulsa, Oklahoma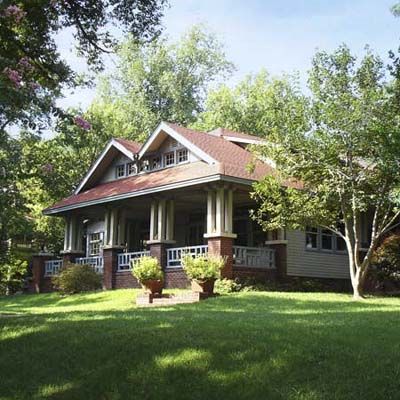 If you've ever been to Tulsa, you know it's home to some of the finest—and leafiest—residential neighborhoods in the country. And the finest of the finest are in Midtown. Here's where the Sunday-drive set motors down shady blocks, slowing down to note the contact info from a For Sale sign in hopes of someday living here. The appeal is easy to understand. Aside from beautiful houses, Midtown is home to an urban forest and a massive neighborhood park located along the Arkansas River. Residents also love its walkable avenues, which are lined with shops, cafes, and restaurants.
The Houses
Midtown's best homes were built around the turn of the 20th century, when Tulsa went from cow town to boom town with the discovery of oil. Deep-pocketed oil barons built homes in several classical styles, including Neoclassical Revival, Tudor Revival and Colonial Revival. The bungalows and ranches came later. A slew of teardowns in the past decade made way for newer homes (and some rather unsightly McMansions), but that's slowed down in recent years. You can get a 1,500-square-foot fixer-upper starting at $175,000, though prices tend to climb the closer you get to downtown Tulsa.
Why Buy Now?
This is a well-established neighborhood, with stable home prices and friendly lifelong residents. Its safe streets and good schools make it a prime location for families. And prices vary enough to ensure there's something for everyone, from starter homes to manses.
Among the best for: Bargains, City Life, Easy Commute, Families, First-Time Buyers, Gardening, Outdoor Activities, Southwest, Waterfront
Mount Airy, Philadelphia, Pennsylvania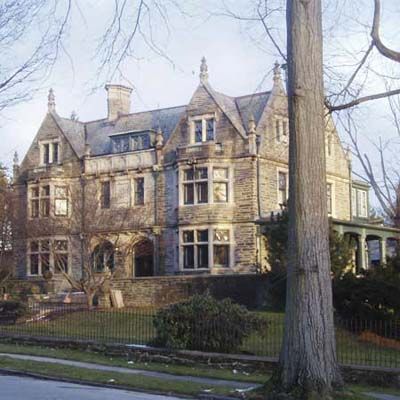 With a diverse and progressive vibe that makes some people refer to it as Berkeley East, Mount Airy might just be one of the most interesting neighborhoods in the country. While the abundance of trees makes the place seem like a virtual forest, the foliage hides hundreds of stately stone homes filled with details nailed down by master European craftsmen. Two light rail lines get you downtown in minutes, though biking is extremely popular here.
The Houses
Houses range in style from wood-frame foursquares to Second Empire stone mansions. Two-families, many of them limestone Second Empires, are extremely affordable, especially if you choose to rent out one side.
Why Buy Now?
Mount Airy is part of the historic Germantown area of Philadelphia, though it's more affordable than tony Chestnut Hill and experiencing more restoration than Germantown proper. Small businesses and locally owned restaurants are opening along Germantown Road. And Mount Airy has two fierce neighborhood organizations that look out for everyone—and every house.
Among the best for: City Life, Easy Commute, Fixer-Uppers, Gardening, Northeast, Outdoor Activities
Northwest Quadrant, Beaufort, South Carolina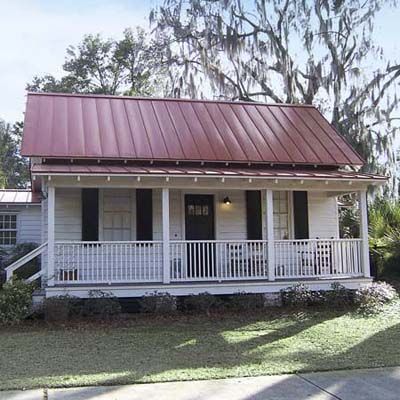 If you want to get in on the ground floor of a major downtown neighborhood revitalization, hit up Northwest Quadrant. Once a thriving black middle-class neighborhood, the area—now half white, half African-American—fell on some hard times in the 1970s. But the city and its preservation-minded mayor are determined to breathe new life into it by working with residents to edge sidewalks, clear vacant lots, and push people to buy, restore, and love a house here.
The Houses
They are modest one- and two-story shotgun-style homes, or "hall-and-parlor cottages," as they call them here. Most are close to the street and were built with timber frames, wood siding, and tin roofs. Prices start at $100,000 and top out at $150,000.
Why Buy Now?
This is a great opportunity to live in one of the prettiest waterfront cities in the South. Beaufort is working with the Historic Beaufort Foundation to come up with a master plan for revitalizing the area that will include restoration guidelines and financial incentives. The Quadrant's downtown location means it's within walking distance of restaurants and shops. "These houses are the future of Beaufort," says Evan R. Thompson, the foundation's executive director.
Among the best for: Bargains, City Life, Cottages and Bungalows, First-Time Buyers, Fixer-Uppers, Gardening, History Happened Here, South, Walkability, Waterfront
Bennington, Vermont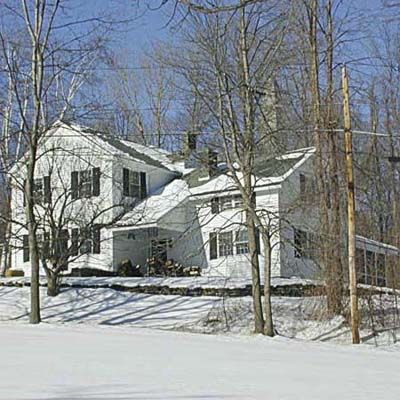 It should come as no surprise that Bennington, a scenic Vermont town known for its antiques shops, pottery, art galleries, and hippie haven Bennington College, is home to dozens of celebrated poets, painters, and musicians. Robert Frost is buried here. And if the town looks like a Norman Rockwell painting, it's probably because his studio was just 20 miles outside downtown. The other part of its appeal is its convenient location: Nestled between the Taconic and Green Mountains in the southwestern corner of the state, it's the perfect weekend retreat for Boston and New York City urbanites looking to escape the grind. If the hometown hospitality doesn't lure you away for good, the Vermont maple syrup just might do the trick.
The Houses
Old Bennington, the site of a colonial settlement and one of three historic districts, has stately Greek Revival, Victorian, and Colonial Revival homes starting in the low $300,000s for fixer-uppers. Moving away from the center of town, 1930s Craftsman cottages list for under $200,000.
Why Buy Now?
Prices in Bennington are a little lower than Manchester and surrounding cities, so if you're looking for small-town living that's close to the great outdoors—and still within reach of a big city—Bennington fits the bill.
Among the best for: College Towns, Fixer-Uppers, Gardening, Northeast, Outdoor Activities, Retirees, Small Town, Walkability