Best Old House Neighborhoods 2010: College Towns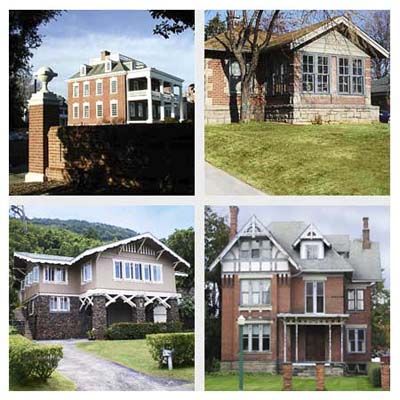 For our third annual Best Places to Buy an Old House contest, what we looked for was simple: oft-overlooked neighborhoods populated by people who share an appreciation of finely crafted homes that have plenty of past and lots of future. And what we found—with the aid of our friends at PreservationDirectory.com, who helped us contact thousands of neighborhood groups, real estate agents, residents, and preservationists for nominations—was mighty impressive.
These 12 towns are home to great academic institutions and the sporting events, arts, culture, and intellectual stimulation that come with them.
Manoa, Honolulu, Hawaii
Away from the surf and sand of downtown Honolulu, Manoa is a valley where Craftsman homes and tropical gardens line the streets instead of tourists and resorts. Some of the first taro and dairy farms were located here, and light mists and cooler temperatures keep the vegetation lush. But these days, many of the area's thousands of residents work at the University of Hawaii campus in southern Manoa and spend their free time tending their large lawns or hiking the area's mountainside trails.
The Houses
Some of Honolulu's oldest homes are located here, many of which are well maintained. Preservation of period architecture is due in part to the outreach of Malama o Manoa, a 17-year-old organization that publishes biannual newsletters and sponsors walking house tours to educate residents on architectural history. No single style dominates—Tudor Revivals and Colonial Revivals stand alongside Craftsman bungalows and cottages. It's Hawaii, so expect prices to hit the million-dollar mark. Smaller listings start at $600,000.
Why Buy Now?
If you're looking for a place with an authentic Hawaiian identity and have the means to splurge, Manoa offers a unique urban setting with a small-town feel. "We really feel like an island within an island," says resident Thalya DeMott. Manoa's geographic isolation, bordered by mountains on three sides, has helped create this communal closeness, but if you tire of the neighborhood's meandering steams, abundant foliage, and familiar faces, the city's beaches and businesses are just a short trip away.
Among the best for: City Life, College Towns, Cottages and Bungalows, Easy Commute, Gardening, Outdoor Activities, Retirees, Waterfront, West and Northwest
The West Side, Pocatello, Idaho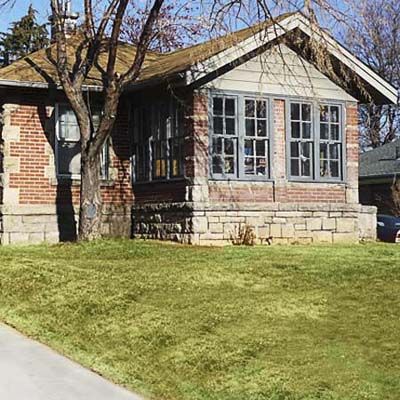 Since the mid-1990s, "the West side of Pokey," as locals call it, has transformed itself from beat-down to bohemian. Young, forward-thinking couples are moving here to raise families, and young business owners are opening bookstores, brewpubs, and bike shops catering to those looking for a cool, creative lifestyle far, far away from big cities, like New York or San Francisco. The West Side is also luring outdoorsy types, who love the area's skiing, hiking, hunting, and fishing, and retirees looking for a stimulating college town to live in. (Pocatello is home to Idaho State.) The West Side got its start in the late 1800s as home to hundreds of working-class employees of the Union Pacific Railroad. As the town grew and businesses started moving in, many of Pocatello's more affluent families started coming here, building large, luxurious Queen Anne mansions.
The Houses
Most date from the 1920s and 1930s. Despite the growing popularity of the neighborhood, West Side real estate prices remain affordable, hovering just above the $150,000 mark, but at press time we found a 2,100-square-foot, five-bedroom 1920s house for just $109,900.
Why Buy Now?
Investment in the West Side has been steady since the mid-1990s, when urban pioneers began restoring its old houses and commercial buildings. The economy in Pocatello is surviving the downturn thanks to stalwart employers, such as Idaho State and the medical and semiconductor industries.
Among the best for: Bargains, College Towns, Families, History Happened Here, Outdoor Activities, Retirees, Small Town, West and Northwest
The Longfellow Neighborhood, Iowa City, Iowa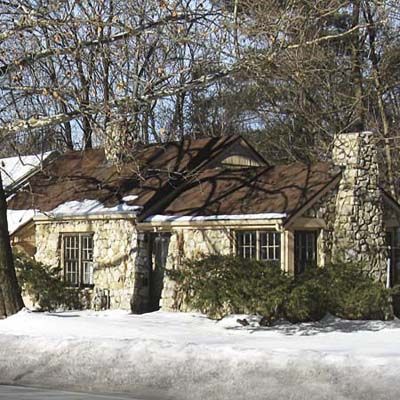 Twenty years ago, many of the houses in the neighborhood were rundown and on the brink of being converted into apartments. But with designation of the last of its three sections as a local and national historic district in 2002, the community solidified its passion for preservation and began rebuilding, renovating, and repairing anew. Today, its collection of about 900 unique homes near the University of Iowa attracts families and professionals alike. The house prices are reasonable, the schools superb, and the emphasis on local art and culture refreshing. Recently, residents started a massive public art project, putting up sculptures and historical markers throughout the neighborhood.
The Houses
From Queen Annes to Craftsman bungalows, the houses span a century of building and start in the mid-$100,000s. But the neighborhood's real gems are its smattering of tiny stone-clad, thatched-roof cottages along the east side of Ralston Creek, known for their use of salvaged material and built by local architect Howard Moffitt from 1920 to 1940.
Why Buy Now?
If the charming homes and friendly folks aren't enough to draw you to Longfellow, there are always the state tax credits (from funds allocated by the Iowa State Legislature) on historically appropriate exterior, interior, and site renovations.
Among the best for: Bargains, City Life, College Towns, Cottages and Bungalows, Families, Midwest
Historic Midtown, Wichita, Kansas
A diverse mix of college professors, young professionals, and longtime locals populate the beautiful homes sitting on spacious lots in Historic Midtown, Wichita, Kansas. The neighborhood borders the Arkansas River and downtown Wichita, with the arts district, new 15,000-seat arena, and the historic NoMar International Theater—an old vaudeville house undergoing rehabilitation—all just a short walk away. Those looking for good eats to top off a night of entertainment will enjoy the almost completed 21st Street International Market, an open-space destination for ethnic cuisine and products.
The Houses
There are plenty of bargain homes here, from fixer-upper Craftsman bungalows to Folk Victorians that need just a little bit of TLC. Midtown tends to be a little less pricey than nearby Riverside or College Hill, with homes ranging from $50,000 to $200,000.
Why Buy Now?
As a neighborhood, Historic Midtown has struck the perfect balance between honoring the past and looking to the future. The prices are right, the people exceptionally friendly, and with Wichita State nearby, there's always something to see or do.
Among the best for: Bargains, Gardening, History Happened Here, Fixer-Uppers, Outdoor Activities, Retirees, Small Town, South
Chestertown, Maryland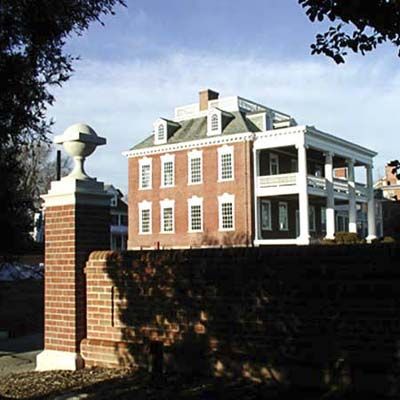 Once a bustling 18th-century seaport on Maryland's Eastern Shore, Chestertown is gaining favor among retirees who like living in a landmarked historic district that feels about the same as it did a hundred years ago. Here older folks comingle with students from Washington College in the town's coffee shops and pubs. And most residents take advantage of the Chester River, whether it's for kayaking, canoeing or fishing.
The Houses
The town is known chiefly for its stately 18th- and 19th-century brick mansions, though there are many later, Victorian-era houses here, too. Like Charleston, South Carolina, Chestertown has long been known for its passion for restoring and maintaining its older homes, so there are few fixer-uppers left. Occasionally a dilapidated Stick-style house might go on the market for $200,000, but most homes are restored and sell in the $500,000 to $800,000 range. A waterfront Colonial Revival here can go for several million.
Why Buy Now?
If you're looking for a great place to retire, buy in Chestertown now, since prices are as low as they're likely to get anytime soon (thanks, recession!). Though it's isolated in a rural region, Chestertown just over an hour from Washington, D.C., and Baltimore.
Among the best for: College Towns, Northeast, Outdoor Activities, Retirees, Waterfront
St. Cloud, Minnesota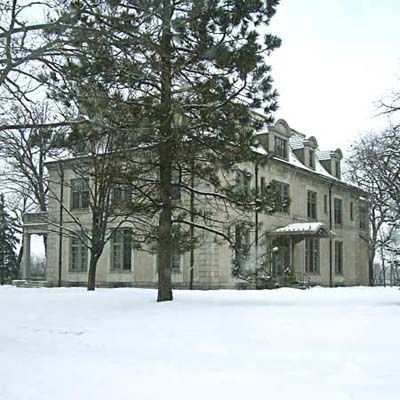 Once named the "Granite City" thanks to its many quarries and stone-finishing businesses, St. Cloud is now known for its strong drive for preservation of historic homes and buildings. Many are flocking to the city to take advantage of its walkability and the perks of being near the culture of St. Cloud State University.
The Houses
Many of the houses were built during the Victorian era and include Queen Annes as well as a selection of Richardsonian Romanesques. Houses can be had starting at $100,000 and top out at about $400,000.
Why Buy Now?
After decades as an industrial city, St. Cloud is refocusing its efforts on becoming a tourist destination billed as "Granite Country USA." The central business district of the downtown area is on the National Register of Historic Places, and property owners are being encouraged to perform exterior improvements in a historically sensitive manner.
Among the best for: College Towns, Fixer-Uppers, Midwest, Victorians, Walkability
Holly Springs, Mississippi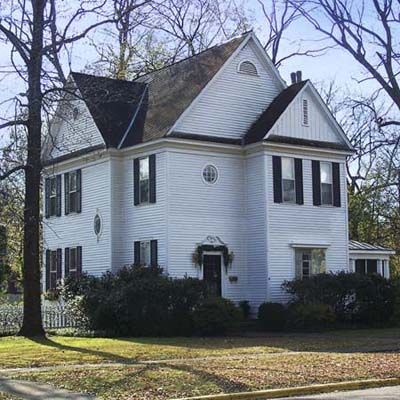 When it comes to Southern charm, the north Mississippi town of Holly Springs—population just 7,900—has it all: antebellum homes with wraparound porches, tree-lined streets, Dixie-centric film shoots (including Cookie's Fortune), a literary touchstone (Jan Karon's Mitford novel series), and lots and lots of history. The town played reluctant host to General Grant during the Civil War, and it's also where Civil Rights leader Ida B. Wells, an alum of the town's historic Rust College, began her efforts to end lynching in the South. City life awaits about 35 miles northwest in Memphis, Tennessee, while more rural activities, such as fishing, hiking, and hunting, are just outside town. And if that builds an appetite, chow down at Phillips Grocery, which, according to USA Today, serves up one of the world's greatest burgers.
The Houses
Once called an "encyclopedia of antebellum houses" by The New York Times, Holly Springs' residential architecture runs the gamut from Greek Revival to Gothic Revival and Queen Anne to Italianate. While many houses were destroyed during the Civil War, 60 pre-war examples survive. Homes start around $120,000 for a large brick 1930s Craftsman on a corner lot, while some of the town's columned antebellum mansions can be had for about $600,000.
Why Buy Now?
Holly Springs isn't necessarily a booming economic town, but there are plenty of jobs in nearby Memphis, so many looking for affordable old homes that are worth the sweat equity are settling here. The town is also becoming a popular alternative to Oxford, just a half hour south, where rising prices—and, many would say, too many newcomers—are spoiling its small-college-town vibe.
Among the best for: Bargains, College Towns, Easy Commute, Fixer-Uppers, Gardening, History Happened Here, Outdoor Activities, Retirees, South, Victorians
Grand Forks, North Dakota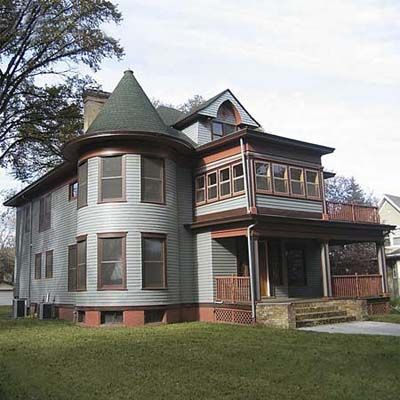 Looking to settle down and raise a family? Grand Forks consistently ranks as one of safest cities in the country to do so. It also has excellent public schools, and it's home to the University of North Dakota, which provides plenty of intellectual stimulation—and collegiate sports. In short, Grand Forks offers the best of both worlds: a small, tight-knit community set against a stimulating cosmopolitan backdrop.
The Houses
The oldest, most stately historic homes are found in Old Grand Forks along the tree-lined Reeves Drive. A 1901 turreted Queen Anne was listed this past November for just over $500,000. Elsewhere you can find smaller early-20th-century homes starting in the low $100,000s.
Why Buy Now?
Despite the economic downturn, Grand Forks' housing market has remained mostly stable. The median home price has declined only about $1,000 since October 2008, but local real estate agents insist this city is still a buyer's market.
Among the best for: College Towns, Families, Midwest, Victorians
Wellington, Ohio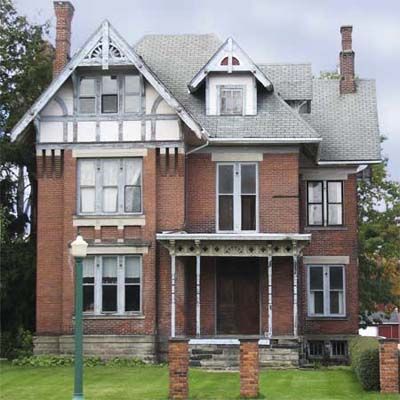 Wellington is a quaint and quiet northern Ohio town of about 4,700 people. For much of its history it was known for one thing: cheese. In 1880 there were more than 40 cheese factories in the area, and that's precisely when this town's population more than doubled. The town pays homage to its "cheesy" history each summer during the beloved Cheese Heritage Festival. Today, Wellington is known as a perfect get-away-from-it-all small town where people enjoy a peaceful rural life with many festivals and other activities, including the annual Lorain County Fair, one of the largest in the state.
The Houses
Wellington's architecture is so diverse that many colleges conduct field trips here for their architecture majors. Most homes reflect the Victorian era: Gothic Revival, Italianate, Second Empire, Queen Anne, Folk Victorian, Shingle Style, and Colonial Revival. For $150,000 to $200,000, you can buy just about any available house in Wellington.
Why Buy Now?
The town offers small-town living with zero pretentiousness at bargain-basement prices. Wellington is just 50 miles from Cleveland and 15 minutes from Oberlin, Ohio, home to Oberlin College and its world famous Conservatory of Music. A farmer's market is starting up this summer, so foodies will have plenty of locally sourced ingredients to choose from.
Among the best for: Bargains, College Towns, Gardening, Midwest, Small Town, Victorians
Bennington, Vermont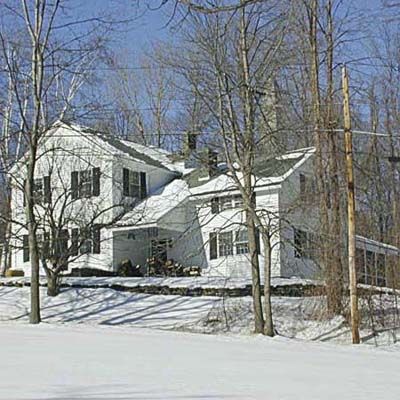 It should come as no surprise that Bennington, a scenic Vermont town known for its antiques shops, pottery, art galleries, and hippie haven Bennington College, is home to dozens of celebrated poets, painters, and musicians. Robert Frost is buried here. And if the town looks like a Norman Rockwell painting, it's probably because his studio was just 20 miles outside downtown. The other part of its appeal is its convenient location: Nestled between the Taconic and Green Mountains in the southwestern corner of the state, it's the perfect weekend retreat for Boston and New York City urbanites looking to escape the grind. If the hometown hospitality doesn't lure you away for good, the Vermont maple syrup just might do the trick.
The Houses
Old Bennington, the site of a colonial settlement and one of three historic districts, has stately Greek Revival, Victorian, and Colonial Revival homes starting in the low $300,000s for fixer-uppers. Moving away from the center of town, 1930s Craftsman cottages list for under $200,000.
Why Buy Now?
Prices in Bennington are a little lower than Manchester and surrounding cities, so if you're looking for small-town living that's close to the great outdoors—and still within reach of a big city—Bennington fits the bill.
Among the best for: College Towns, Fixer-Uppers, Gardening, Northeast, Outdoor Activities, Retirees, Small Town, Walkability
Beloit, Wisconsin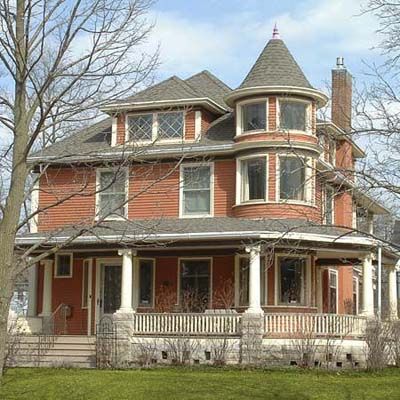 Despite its proximity to Chicago and Milwaukee and its three resident multi-billion-dollar international companies, Beloit, Wisconsin, has managed to maintain its small-town feel and affordable historic housing. Its old-house neighborhoods are just a short walk away from a revitalized downtown district, riverfront, and the cultural and intellectual offerings of Beloit College, known for the ancient Indian mounds on campus.
The Houses
Foursquares run as low as $80,000, while larger, move-in-ready Georgian Revival and Queen Anne homes can be purchased for under $200,000.
Why Buy Now?
Though homes within one of Beloit's historic districts automatically qualify for the state's historic-home tax credit, houses outside the zoned areas may apply for individual listing to receive the 25 percent credit as well. The Beloit Neighborhood Association maintains a list of historic homes on the market, which will help with your search for the perfect home. They've also got a list of recommended local trade and service professionals to help with renovations.
Among the best for: Bargains, College Towns, Fixer-Uppers, Midwest, Small Town, Victorians, Walkability, Waterfront
Downtown Laramie, Laramie, Wyoming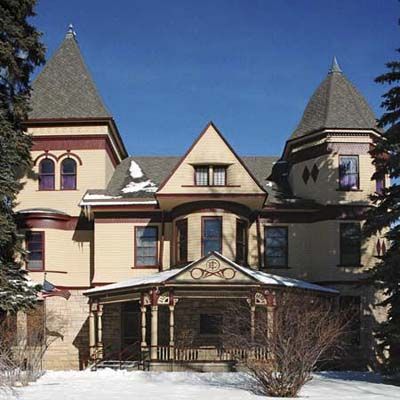 A former railroad and ranch town, Laramie has a leg up on the rest of Wyoming, both artistically and athletically. As home to the state's only four-year university, Laramie offers theater and dance performances at the University of Wyoming's Fine Arts Center, as well as collegiate football at U. W.'s 32,000-seat Arena Auditorium. But the Gem City caters to more than just its student population. Nestled between the Laramie and the Medicine Bow Mountains, avid skiers can choose from nearby cross-country trails or downhill slopes. The summer months see most of Laramie's 250-plus days of yearly sunshine, letting residents partake in mountain biking, rafting, and trout fishing.
The Houses
Fixer-uppers within walking distance of the university start in the low to mid $100,000s. You'll find cozy little Craftsman bungalows and quaint vernacular cottages built in the 1920s and 1930s, but the true stunners are the Queen Annes framed by the area's century-old cottonwood trees.
Why Buy Now?
Besides being a university town and an outdoorsman's paradise, Laramie is a tax haven. Residents pay no state income taxes, and personal property taxes are among the lowest in the nation.
Among the best for: Bargains, College Towns, Families, Gardening, Victorians, West and Northwest