Best Old House Neighborhoods 2010: Waterfront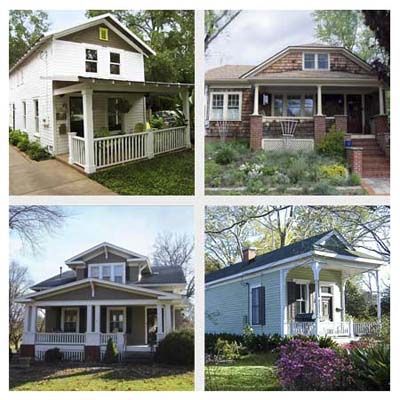 For our third annual Best Places to Buy an Old House contest, what we looked for was simple: oft-overlooked neighborhoods populated by people who share an appreciation of finely crafted homes that have plenty of past and lots of future. And what we found—with the aid of our friends at PreservationDirectory.com, who helped us contact thousands of neighborhood groups, real estate agents, residents, and preservationists for nominations—was mighty impressive.
If you like gazing out at the lake, ocean or river right from you own front porch, here are 19 towns that should satisfy your water needs.
Capitol View, Little Rock, Arkansas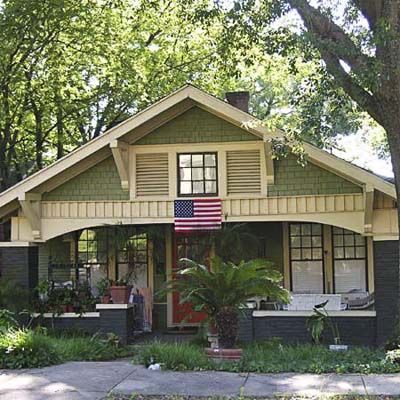 Located just outside downtown Little Rock, Capitol View is a classic first-tier suburb, with small houses surrounded by mature oaks and overgrown gardens. The neighborhood started out as a blue-collar hub for machinists, furniture craftsmen, and workers on the St. Louis Iron Mountain & Southern Railway. These days it's a haven for singles and families looking for fixer-uppers in a laid-back community. Many residents walk or bike on the trail that runs along the Arkansas River to get to their jobs downtown.
The Houses
Most are Craftsman bungalows, but there are a few shotguns, foursquares, and Queen Anne cottages, too. Many homes are built on hillsides overlooking the Arkansas State Capitol building, but homes in the northeast section of the neighborhood offer views of the Arkansas River. Prices are from $80,000 to $200,000.
Why Buy Now?
After two decades of neglect, abandonment, and rental units run by slumlord owners, Capitol View, and downtown Little Rock, made a comeback in the 1990s, drawing first-time homebuyers and disillusioned surburbanites. Their efforts to celebrate the neighborhood's history and architecture earned Capitol View a place on the National Register of Historic Places in 2001.
Among the best for: Cottages and Bungalows, Easy Commute, Families, Fixer-Uppers, Singles, South, Walkability, Waterfront
Thornton Park, Orlando, Florida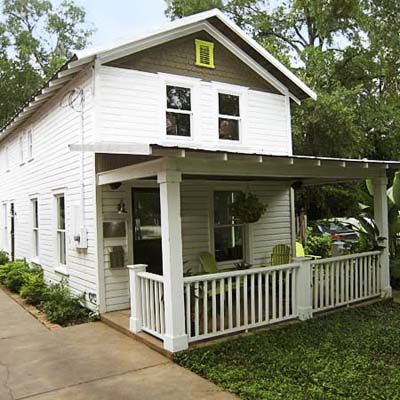 Sure, it's just 25 miles from Disney World, but Orlando's Thornton Park neighborhood offers amusements far more sophisticated than Space Mountain and a man-size rodent. Its European-style commercial district of restaurants, pubs, cafes, and shops is where locals go to kick back and relax. And many of those locals reside in beautifully crafted, not-so-big houses located along Thornton Park's brick-paved streets—streets shaded by oak trees dripping with Spanish moss. The neighborhood is also a five-minute walk from Lake Eola Park, an urban oasis where you'll find green space, hiking trails, and dog-walking paths surrounding a tranquil man-made lake.
The Houses
Thornton Park is known primarily for its wood-frame "cracker-style" homes, which feature center hallways (to promote air circulation) and deep porches with long overhanging roofs that help keep the summer heat at bay. Other styles include Craftsman, Mediterranean, American Foursquare, and shotgun homes. A restored 1,300-square-foot bungalow was recently on the market for $215,000, but you can find homes under $200,000 and up to $700,000.
Why Buy Now?
Thornton Park is emerging as a hip urban area that's attracting young homeowners looking for a friendly, walkable community in which to live and raise their families.
According to resident John Krauklis: "The best reason to live in Thornton Park is its proximity to downtown Orlando (a five-minute walk) and Lake Eola—and our weather isn't too bad either."
Among the best for: City Life, Families, First-Time Buyers, Outdoor Activities, Retirees, South, Walkability, Waterfront
Old Town Historic District, Brunswick, Georgia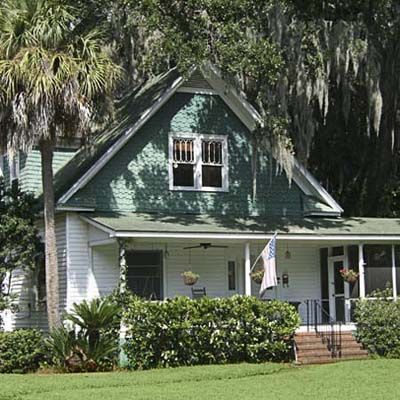 Located on a peninsula surrounded by tributaries to the Atlantic, the unspoiled coastal community of Brunswick offers laid-back neighborhoods shaded by oaks. At its center is a quaint, turn-of-the-century Main Street with dozens of welcoming restaurants, cafes, and shops. The city is modeled after James Oglethorpe's "Savannah Plan," with homes built around parklike squares.
The Houses
Brunswick sports a number of Queen Annes, Gothic Revivals, and Second Empires. Homes start at $75,000 for a small fixer-upper and $190,000 for a larger, restored home.
Why Buy Now?
With an expanded marina, new businesses on Main Street, and a progressive, preservation-minded mayor, Brunswick is poised to become a vacation and full-time hot spot. Though overdevelopment has hindered the charms of nearby barrier islands, Brunswick remains largely preserved and refreshingly authentic. "It's still pristine," says transplant Julie Martin. "It still feels like a small town, not a tourist trap."
Among the best for: Bargains, Fixer-Uppers, Gardening, Outdoor Activities, Retirees, Small Town, Victorians, Waterfront
Manoa, Honolulu, Hawaii
Away from the surf and sand of downtown Honolulu, Manoa is a valley where Craftsman homes and tropical gardens line the streets instead of tourists and resorts. Some of the first taro and dairy farms were located here, and light mists and cooler temperatures keep the vegetation lush. But these days, many of the area's thousands of residents work at the University of Hawaii campus in southern Manoa and spend their free time tending their large lawns or hiking the area's mountainside trails.
The Houses
Some of Honolulu's oldest homes are located here, many of which are well maintained. Preservation of period architecture is due in part to the outreach of Malama o Manoa, a 17-year-old organization that publishes biannual newsletters and sponsors walking house tours to educate residents on architectural history. No single style dominates—Tudor Revivals and Colonial Revivals stand alongside Craftsman bungalows and cottages. It's Hawaii, so expect prices to hit the million-dollar mark. Smaller listings start at $600,000.
Why Buy Now?
If you're looking for a place with an authentic Hawaiian identity and have the means to splurge, Manoa offers a unique urban setting with a small-town feel. "We really feel like an island within an island," says resident Thalya DeMott. Manoa's geographic isolation, bordered by mountains on three sides, has helped create this communal closeness, but if you tire of the neighborhood's meandering steams, abundant foliage, and familiar faces, the city's beaches and businesses are just a short trip away.
Among the best for: City Life, College Towns, Cottages and Bungalows, Easy Commute, Gardening, Outdoor Activities, Retirees, Waterfront, West and Northwest
Historic Midtown, Wichita, Kansas
A diverse mix of college professors, young professionals, and longtime locals populate the beautiful homes sitting on spacious lots in Historic Midtown, Wichita, Kansas. The neighborhood borders the Arkansas River and downtown Wichita, with the arts district, new 15,000-seat arena, and the historic NoMar International Theater—an old vaudeville house undergoing rehabilitation—all just a short walk away. Those looking for good eats to top off a night of entertainment will enjoy the almost completed 21st Street International Market, an open-space destination for ethnic cuisine and products.
The Houses
There are plenty of bargain homes here, from fixer-upper Craftsman bungalows to Folk Victorians that need just a little bit of TLC. Midtown tends to be a little less pricey than nearby Riverside or College Hill, with homes ranging from $50,000 to $200,000.
Why Buy Now?
As a neighborhood, Historic Midtown has struck the perfect balance between honoring the past and looking to the future. The prices are right, the people exceptionally friendly, and with Wichita State nearby, there's always something to see or do.
Among the best for: Bargains, Gardening, History Happened Here, Fixer-Uppers, Outdoor Activities, Retirees, Small Town, South
The Garden District, Monroe, Louisiana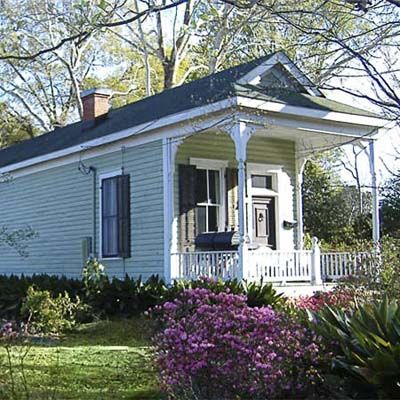 The Garden District in Monroe, Louisiana, is celebrated for its tree-lined streets and overflowing flora. But Monroe's version is decidedly more laid back—and affordable. The area borders the Ouachita River on its northern and western sides, and Forsythe Park, which offers tennis and volleyball courts, a nine-hole golf course, and a public boat launch. It's the kind of neighborhood where the kids all walk to school and young families host rotating dinner parties.
The Houses
The earliest homes were built between the late 1800s and early 1900s, though construction continued up until the 1950s. Styles include Tudor, Spanish Mission, and Craftsman, as well as several large Dutch Colonial Revivals. Home prices range from around $80,000 to $200,000.
Why Buy Now?
Southern charm, safe streets, friendly neighbors, and good schools are drawing long-term suburbanites back to the more urban Garden District. Home prices have remained steady throughout the recession, and there are plenty of fixer-uppers available at bargain prices.
Among the best for: Bargains, City Life, Cottages and Bungalows, Families, Fixer-Uppers, Gardening, Outdoor Activities, South, Walkability, Waterfront
Bangor, Maine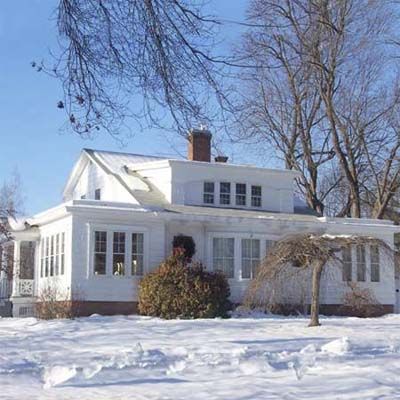 Plenty of writers, musicians, and creative types call this city overlooking the Penobscot River home, but Bangor offers residents more than just its scenic view for inspiration. A collection of museums and the historic Bangor Opera House anchor the downtown district, drawing big-name performers and exhibitions to town throughout the year, while the summer sees the waterfront taken over by the American Folk Festival. Those who prefer outdoor activities over the arts will find a river full of salmon for fishing and a 650-acre park with five miles of walking, biking, and cross-country trails.
The Houses
A former sawmill city, Bangor lumber barons turned big profits in the late-19th century and built grand Italianate, Greek Revival, and Queen Anne houses to match their bank accounts. Homes in the Broadway and West Broadway Historic Districts start in the high $200,000s, but plenty of well-kept older properties with reasonable price tags are scattered throughout the city. The median single-family house price in Bangor is approximately $110,000, but at press time, a charming 1900 Colonial was listed at just $124,900.
Why Buy Now?
The cost of living in Bangor is moderate compared with the rest of the New England region as a whole. The city constantly tops lists of the best places to raise a family and retire, so it seems to cater to just about any homebuyer under the sun.
Among the best for: Bargains, Families, Northeast, Outdoor Activities, Retirees, Victorians, Walkability, Waterfront
Chestertown, Maryland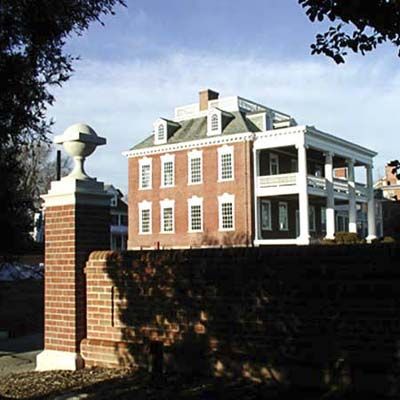 Once a bustling 18th-century seaport on Maryland's Eastern Shore, Chestertown is gaining favor among retirees who like living in a landmarked historic district that feels about the same as it did a hundred years ago. Here older folks comingle with students from Washington College in the town's coffee shops and pubs. And most residents take advantage of the Chester River, whether it's for kayaking, canoeing or fishing.
The Houses
The town is known chiefly for its stately 18th- and 19th-century brick mansions, though there are many later, Victorian-era houses here, too. Like Charleston, South Carolina, Chestertown has long been known for its passion for restoring and maintaining its older homes, so there are few fixer-uppers left. Occasionally a dilapidated Stick-style house might go on the market for $200,000, but most homes are restored and sell in the $500,000 to $800,000 range. A waterfront Colonial Revival here can go for several million.
Why Buy Now?
If you're looking for a great place to retire, buy in Chestertown now, since prices are as low as they're likely to get anytime soon (thanks, recession!). Though it's isolated in a rural region, Chestertown just over an hour from Washington, D.C., and Baltimore.
Among the best for: College Towns, Northeast, Outdoor Activities, Retirees, Waterfront
Old Lee's Summit, Lee's Summit, Missouri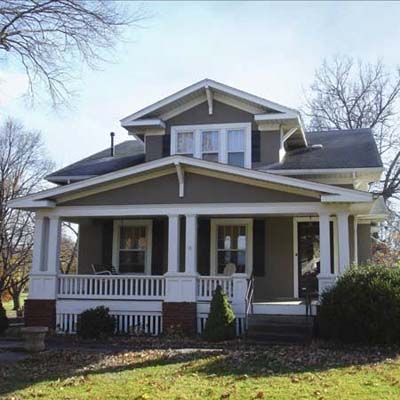 Less than 20 miles southeast of Kansas City, Missouri, and surrounded by three lakes, the once agricultural city of Lee's Summit has turned into the quintessential suburb, with excellent schools and a family-friendly atmosphere. Parades, festivals, concerts, and other fun events are scheduled throughout the year. The town grew up around the railroad, which still runs through the recently revitalized downtown. Some of the finest homes were built by the city's first railroad barons and can be found in Old Lee's Summit.
The Houses
Homes range from $100,000 to $300,000. There's something for everyone here, from 1880s farmhouses to early-1900s Queen Annes, Colonial Revivals, and Craftsman bungalows.
Why Buy Now?
Old Lee's Summit is just outside downtown, where you can find a bustling commercial scene—BBQ joints, ice cream shops, hardware and interior design stores, and more. The public schools are known as some of the best in the state, so if you want to get your family into an affordable home in a neighborhood worthy of a long-term investment, this is the place for you.
Among the best for: Cottages and Bungalows, Easy Commute, Families, Fixer-Uppers, Midwest, Small Town, Victorians, Walkability, Waterfront
North End, Nashua, New Hampshire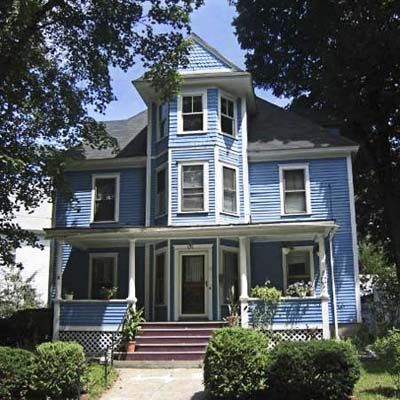 Nashua was originally planned as a manufacturing township by famed American architect Asher Benjamin back in 1823. Today the city, 36 miles north of Boston, has outgrown its original grid footprint and traded its textiles for the tech industry. But the North End's beautiful old homes and large, overgrown maples are the real draw for those tiring of the bustle of Boston's bedroom communities. Still, Nashua is no sleepy New England town, especially for those at home in the great outdoors. The North End borders Greely Park, a place for summer picnicking and evening concerts, and is close to the Nashua River Rail Trail, a newly expanded, 17-mile-long waterfront bike route that takes riders across the Massachusetts border.
The Houses
Prices for the North End's elegant estates have followed suit with the rest of the real estate market. Classic Colonial Revivals and ornate Queen Annes from the late 19th and early 20th centuries, once listed in the millions, now start around $300,000.
Why Buy Now?
After years of passing their property down through the family, longtime residents looking to downsize are finally putting their big, beautiful North End homes on the market. If Boston is your work center, you'll get more bang for your buck by buying in southern New Hampshire than in Massachusetts. And with the money you save, you'll have a nice nest egg for renovations.
Among the best for: Families, First-Time Buyers, Fixer-Uppers, History Happened Here, Northeast, Singles, Victorians, Waterfront
Midtown Tulsa, Tulsa, Oklahoma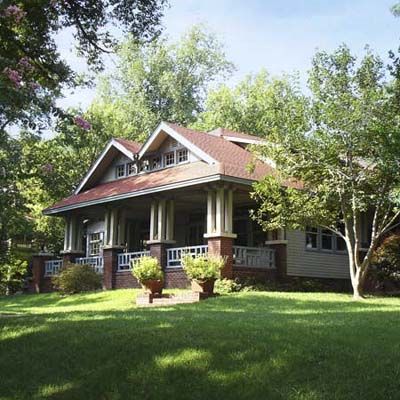 If you've ever been to Tulsa, you know it's home to some of the finest—and leafiest—residential neighborhoods in the country. And the finest of the finest are in Midtown. Here's where the Sunday-drive set motors down shady blocks, slowing down to note the contact info from a For Sale sign in hopes of someday living here. The appeal is easy to understand. Aside from beautiful houses, Midtown is home to an urban forest and a massive neighborhood park located along the Arkansas River. Residents also love its walkable avenues, which are lined with shops, cafes, and restaurants.
The Houses
Midtown's best homes were built around the turn of the 20th century, when Tulsa went from cow town to boom town with the discovery of oil. Deep-pocketed oil barons built homes in several classical styles, including Neoclassical Revival, Tudor Revival and Colonial Revival. The bungalows and ranches came later. A slew of teardowns in the past decade made way for newer homes (and some rather unsightly McMansions), but that's slowed down in recent years. You can get a 1,500-square-foot fixer-upper starting at $175,000, though prices tend to climb the closer you get to downtown Tulsa.
Why Buy Now?
This is a well-established neighborhood, with stable home prices and friendly lifelong residents. Its safe streets and good schools make it a prime location for families. And prices vary enough to ensure there's something for everyone, from starter homes to manses.
Among the best for: Bargains, City Life, Easy Commute, Families, First-Time Buyers, Gardening, Outdoor Activities, Southwest, Waterfront
The McLoughlin Neighborhood, Oregon City, Oregon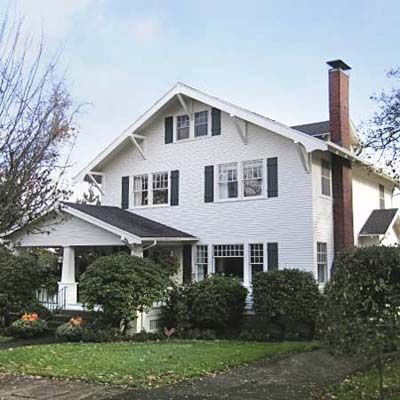 Oregon City was the final terminus of the Oregon Trail; in the mid-1800s, thousands of pioneers ended up here searching for farmland, business opportunities, or simply a fresh start. And many of those who succeeded wound up building houses, creating a neighborhood that managed to dodge the economic ups and downs of the last century. This cluster of fine homes is set on a cliff overlooking the Willamette River and punctuated by church steeples.
The Houses
Development here was haphazard. So while there are clumps of similarly styled houses, you're more likely to find a Queen Anne next door to a bungalow next door to a 1950s ranch. Prices range from $150,000 to $200,000 for a 3-bedroom Victorian-era cottage or a bungalow to $250,000 to $350,000 for a large, restored Queen Anne.
Why Buy Now?
No matter what you're looking for—whether it's a starter home or a fully restored 3,000-square-foot manse—you can find it here. Prices are substantially lower than they are in Portland, which is just 25 minutes away.
Among the best for: Bargains, City Life, Families, First-Time Buyers, Outdoor Activities, Retirees, Waterfront, West and Northwest
Cranston, Rhode Island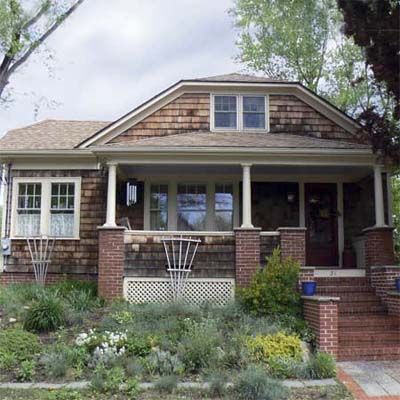 Sure, Cranston is considered a satellite city of Providence because of its size and proximity. But the former textile and shipping center, which lies just south of the capital, has a solid housing stock and its own burgeoning foodie scene fueled by locally grown produce and ethnic restaurants. On weekends, residents flock to the area's shops and markets. Aside from cooking and commerce, leisure lovers take advantage of their proximity to water; it's Cranston where the Pawtuxet River opens into Narragansett Bay, making the marina a fishing and boating paradise during the summer months.
The Houses
While western Cranston is rife with new housing development, the eastern part of the city is a charming mix of older Capes and Colonial Revivals, some of which feature Shingle Style facades. It's not uncommon to stumble upon an entire block of Craftsman bungalows or earlier Victorian-era homes either. The variety of the houses, their reasonable price tags—many less than $200,000—and the 15-minute commute to Providence appeal to young professionals and new families alike.
Why Buy Now?
Retirees are moving into smaller homes, leaving behind their well-maintained properties.
Among the best for: Bargains, Cottages and Bungalows, Easy Commute, Families, Northeast, Singles, Waterfront
Northwest Quadrant, Beaufort, South Carolina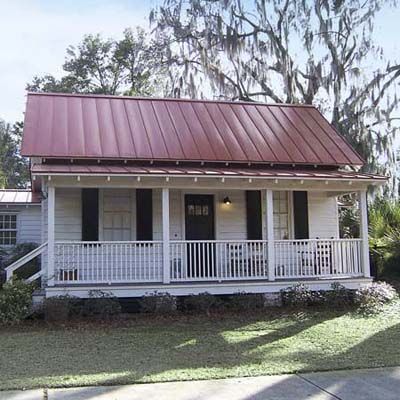 If you want to get in on the ground floor of a major downtown neighborhood revitalization, hit up Northwest Quadrant. Once a thriving black middle-class neighborhood, the area—now half white, half African-American—fell on some hard times in the 1970s. But the city and its preservation-minded mayor are determined to breathe new life into it by working with residents to edge sidewalks, clear vacant lots, and push people to buy, restore, and love a house here.
The Houses
They are modest one- and two-story shotgun-style homes, or "hall-and-parlor cottages," as they call them here. Most are close to the street and were built with timber frames, wood siding, and tin roofs. Prices start at $100,000 and top out at $150,000.
Why Buy Now?
This is a great opportunity to live in one of the prettiest waterfront cities in the South. Beaufort is working with the Historic Beaufort Foundation to come up with a master plan for revitalizing the area that will include restoration guidelines and financial incentives. The Quadrant's downtown location means it's within walking distance of restaurants and shops. "These houses are the future of Beaufort," says Evan R. Thompson, the foundation's executive director.
Among the best for: Bargains, City Life, Cottages and Bungalows, First-Time Buyers, Fixer-Uppers, Gardening, History Happened Here, South, Walkability, Waterfront
Pierre, South Dakota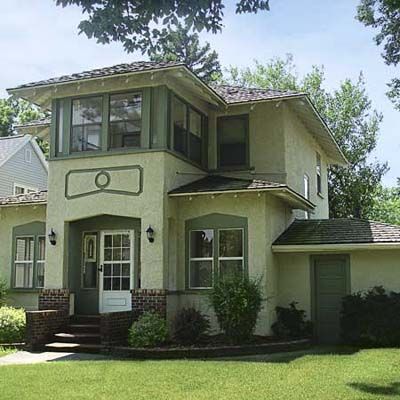 Tree-lined streets, sprawling yards, and quaint stone retaining walls are just a few of the hallmarks of Pierre Hill, a historic residential neighborhood overlooking the Missouri River just north of downtown. The area's early affluent settlers, disgruntled with saloon culture and the fear of flooding, decided to separate themselves from the plateau-situated city and head to the hillside to construct their dream homes. The result: a collection of vintage houses with vernacular touches, such as the prevalence of enclosed porches and foyers, no matter the architectural style, to keep South Dakota's winter chill at bay.
The Houses
Pierre wasn't settled until the 1880s, so most of the homes here date to the late 19th and early 20th centuries. There are tons of foursquares, Prairie-style houses, and Craftsman bungalows, with some high-style Queen Annes mixed in. Prices start around $130,000.
Why Buy Now?
As the state's capital, Pierre's the place to snag a South Dakota government job. There's a push, too, to draw more industry and commerce; a software company just relocated here. If you love the water, there'll always be something to do; boating is big during the summer, while ice fishing and hunting keep outdoorsy types busy all winter long.
Among the best for: City Life, Cottages and Bungalows, Midwest, Outdoor Activities, Waterfront
The Cornstalk District, Harriman, Tennessee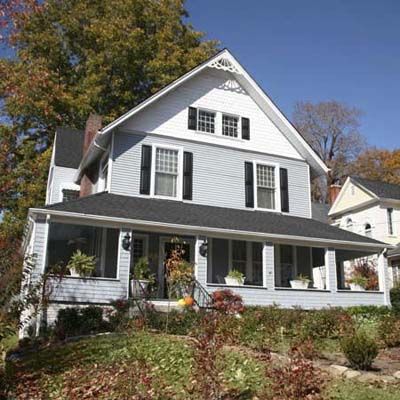 About 4,000 people moved to the small East Tennessee town of Harriman between 1890 and 1892. They came to purchase lots in a new town that was founded by New Yorker Frederick Gates on the principals of industry—and abstention from alcohol. Gates built an elegant house set high on a ridge overlooking the Emory River and named it Cornstalk Heights. While the house is gone, the neighborhood surrounding it remains the site of the best, most beautiful homes in town. And don't worry. A liquor store finally opened here in 1992.
The Houses
Houses range in style from Folk Victorians built during Gates's day to Craftsman and Cotswold cottages and Colonial Revivals built in the early to mid 1900s. Many homes are extremely affordable, ranging in price from $75,000 to just under $200,000.
Why Buy Now?
While many American small towns are simply caricatures of their former selves—tourist destinations with souvenir stores and fudge "shoppes" where the hardware store used to be—Harriman is the real deal: 100 percent authentic small-town America. "It's still a little gritty," says Ethiel Garlington, Director of Preservation Field Services for the nonprofit preservation group Knox Heritage. He means that as a compliment. So if you're looking for an affordable, functioning small town that's just 45 minutes from a good-sized city (Knoxville), Harriman's the place to be.
Among the best for: Bargains, Cottages and Bungalows, Small Town, South, Victorians, Waterfront
The McKinley Hill Neighborhood, Tacoma, Washington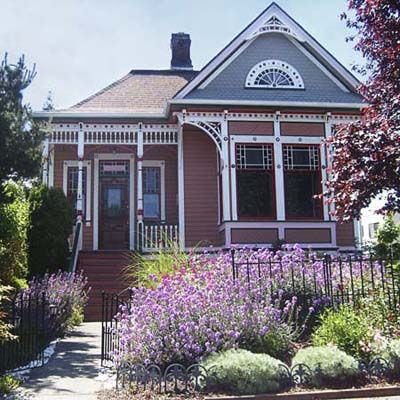 McKinley Hill, located on the highest point of Tacoma, started out as home to clerks and managers from the Northern Pacific Railroad, which terminated just down the hill at what's now one of the Pacific Northwest's largest transportation hubs. In 1905, the construction of a streetcar line here spurred the building of some of the city's finest homes, built with fine details by master craftsmen working in the city's bustling furniture and shipbuilding industries. The neighborhood went into urban decline in the 1960s and '70s. But it's now gaining favor among young families and singles looking for an older city neighborhood—its modest Main Street has pubs, restaurants, and boutique shops—that still has a little grit and character.
The Houses
Most homes here were built between 1885 and 1929. Styles include well-appointed Craftsmans, Cape Cods, American Foursquares, Folk Victorians, and Tudor Revivals. Prices range from $150,000 to $290,000.
Why Buy Now?
McKinley offers some of the lowest home prices in the Puget Sound region. And its proximity to trains and a light rail system that will soon reach nearby Seattle and the airport is making it an attractive option for commuters. A new preservation nonprofit called Historic Tacoma, formed three years ago, is currently focused on McKinley Hill. Their recent efforts have included restoring the neighborhood's historic 34th Street Bridge, which connects McKinley to downtown Tacoma.
Among the best for: Bargains, City Life, Easy Commute, Families, First-Time Buyers, Fixer-Uppers, Gardening, Singles, Walkability, Waterfront
Harpers Ferry, West Virginia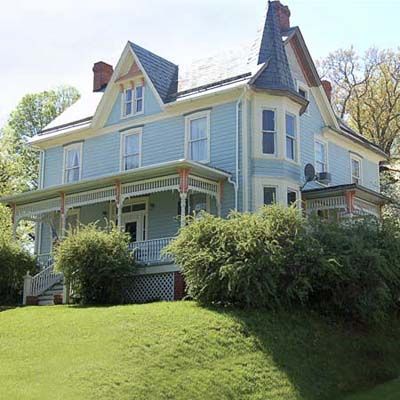 Only 309 people can call the small town of Harpers Ferry home. But more than half a million visitors stop by each year to see the site of the United States Amory and Arsenal, which John Brown raided in 1859 in a failed attempt to end slavery. Situated at the scenic intersection of the Shenandoah and Potomac Rivers, Harpers Ferry now has a national park built around the historic site. The downtown has old-timey shops and restaurants and a housing stock that looks as attractive as it did in the 19th century, thanks to the Harpers Ferry Historic Town Foundation.
The Houses
Thanks to limited building lots, subdivision development never took place here. But as the population ages and downsizes, it is easier to find 18th-, 19th-, and early-20th-century houses starting around $150,000. Some of the earliest structures were destroyed during the Civil War, but there are Federal houses from the 1830s still standing in "Upper Town," alongside Queen Annes from the late 1800s.
Why Buy Now?
There's a push for preservation in Harpers Ferry, and the West Virginia government is willing to help bear some of the financial burden of rehabilitation. A 20 percent state tax credit is available for money spent on remodeling a personal residence, and the state has a grant program for project funding as well.
Among the best for: Bargains, Families, History Happened Here, Small Town, South, Walkability, Waterfront
Beloit, Wisconsin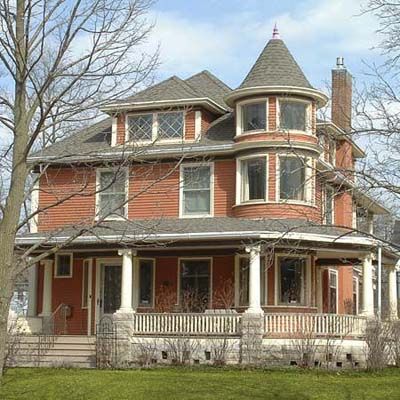 Despite its proximity to Chicago and Milwaukee and its three resident multi-billion-dollar international companies, Beloit, Wisconsin, has managed to maintain its small-town feel and affordable historic housing. Its old-house neighborhoods are just a short walk away from a revitalized downtown district, riverfront, and the cultural and intellectual offerings of Beloit College, known for the ancient Indian mounds on campus.
The Houses
Foursquares run as low as $80,000, while larger, move-in-ready Georgian Revival and Queen Anne homes can be purchased for under $200,000.
Why Buy Now?
Though homes within one of Beloit's historic districts automatically qualify for the state's historic-home tax credit, houses outside the zoned areas may apply for individual listing to receive the 25 percent credit as well. The Beloit Neighborhood Association maintains a list of historic homes on the market, which will help with your search for the perfect home. They've also got a list of recommended local trade and service professionals to help with renovations.
Among the best for: Bargains, College Towns, Fixer-Uppers, Midwest, Small Town, Victorians, Walkability, Waterfront