Best Old House Neighborhoods 2010: Victorians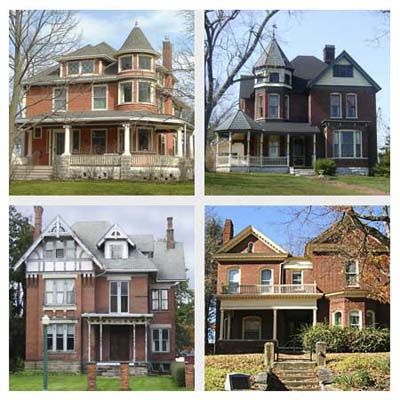 For our third annual Best Places to Buy an Old House contest, what we looked for was simple: oft-overlooked neighborhoods populated by people who share an appreciation of finely crafted homes that have plenty of past and lots of future. And what we found—with the aid of our friends at PreservationDirectory.com, who helped us contact thousands of neighborhood groups, real estate agents, residents, and preservationists for nominations—was mighty impressive.
Whether you prefer a Queen Anne, Italianate, or Folk Victorian, these 25 spots have plenty of ornate details and varying rooflines to go around.
Union Springs, Alabama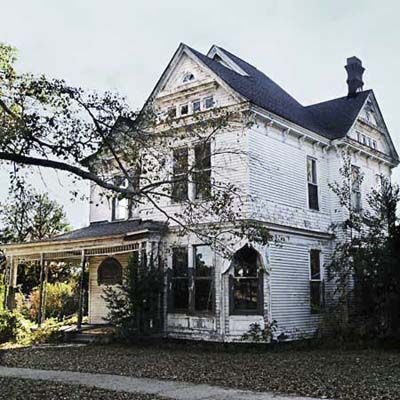 On Friday evenings about 35 people meet up at Union Pizza in the small southeastern Alabama town of Union Springs to discuss important matters, such as how to properly reglaze a banged-up window, which stain to use on heart-pine floors, or whether or not to restore plaster walls. Welcome to the Newcomer's Club, an informal group from places as far away as New York City and even Belize, whose members have relocated to this struggling small town for one reason: to buy, fix up, and live in one of its many magnificent homes. Once a thriving cotton and railroad town, Union Springs went from a population of 30,000 at the turn of the 20th century to a struggling community of just 3,000 by the turn of the 21st. The newbies are hoping to turn their adopted town around.
The Houses
The showiest homes are the elaborate late-1800s Queen Annes, which feature lots of gingerbread, wraparound porches, and even the occasional turret. Walking through town you can pick and choose from among dozens of homes and buy one for as little as $50,000. "A lot of the people who come here to see one particular house end up buying a different one," says local Realtor Joyce Perrin.
Why Buy Now?
In the decade before the recent recession, Union Springs saw more than a modest amount of investment in its older homes. Those who moved here then remain committed to the town, turning historic abandoned buildings into bakeries, restaurants, galleries, and shops.
Among the best for: Bargains, Fixer-Uppers, Small Town, South, Victorians, Walkability
Harwinton, Connecticut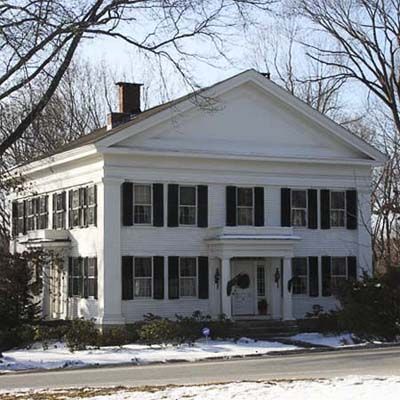 Nestled in the rolling hills of northwestern Connecticut, Harwinton was an agricultural town when it was incorporated in 1737. The community has maintained its rural character through open-space ordinances, the preservation of original stone walls, and support for the protection of a scenic dirt road. While farms are still in operation, many residents now make their living in tool-and-die manufacturing, construction, and landscaping.
The Houses
Whether you're looking to raise a family or retire to a smaller space, you'll find something to suit your needs. The oldest buildings date back to the 18th century, but there are a number of Federal, Italianate, and early-20th-century Colonial Revival homes available in a variety of sizes and prices. The average price of a home at press time was just under $200,000.
Why Buy Now?
In Harwinton you get a lot of land for your money; zoning rules require a two-acre-lot minimum per house. And if you need help tending your lawn, splitting firewood, or researching your home's history, neighbors are friendly and willing to jump in and lend a hand.
Among the best for: Families, Gardening, Northeast, Retirees, Small Town, Victorians
Old Town Historic District, Brunswick, Georgia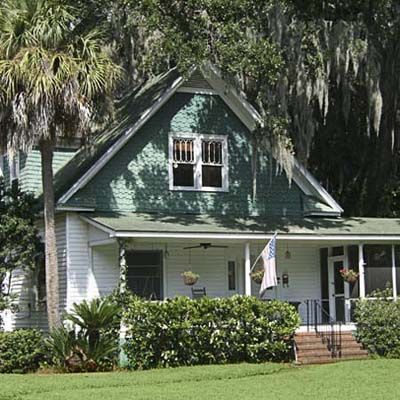 Located on a peninsula surrounded by tributaries to the Atlantic, the unspoiled coastal community of Brunswick offers laid-back neighborhoods shaded by oaks. At its center is a quaint, turn-of-the-century Main Street with dozens of welcoming restaurants, cafes, and shops. The city is modeled after James Oglethorpe's "Savannah Plan," with homes built around parklike squares.
The Houses
Brunswick sports a number of Queen Annes, Gothic Revivals, and Second Empires. Homes start at $75,000 for a small fixer-upper and $190,000 for a larger, restored home.
Why Buy Now?
With an expanded marina, new businesses on Main Street, and a progressive, preservation-minded mayor, Brunswick is poised to become a vacation and full-time hot spot. Though overdevelopment has hindered the charms of nearby barrier islands, Brunswick remains largely preserved and refreshingly authentic. "It's still pristine," says transplant Julie Martin. "It still feels like a small town, not a tourist trap."
Among the best for: Bargains, Fixer-Uppers, Gardening, Outdoor Activities, Retirees, Small Town, Victorians, Waterfront
West Central Neighborhood, Fort Wayne, Indiana
Whether it was the owner of an electric plant, a hardware wholesaler, or the proprietor of a railroad-car works, most of Fort Wayne's early businessmen called West Central home. From 1830 to the 1950s, they built grand houses in myriad styles, from Federal to Prairie, along the neighborhood's brick-paved streets. While the area fell into decline in the 1960s and '70s, its easy walking distance to a re-energized downtown Fort Wayne is attracting a new generation of residents. The majority of the statelier homes have been restored, but there are plenty of fixer-uppers still available—mostly sturdy little factory workers' cottages packed with as many details and fine craftsmanship as their larger neighbors.
The Houses
Here you'll find best-of-the-best examples of brick Federals, sprawling Prairies, ample American Foursquares, and Greek Revival cottages, as well as breathtaking examples of Richardsonian Romanesque houses designed by the Indiana-based architectural firm Wing and Mahurin. Homes range from a very affordable $50,000 to about $250,000.
Why Buy Now?
The tough-as-nails neighborhood association is vigilant about maintaining West Central's beauty, garnering it a place on the National Register. The association also sponsors an annual home-and-garden tour that attracts thousands. Expansive parks and newly designated bike lanes are getting residents here on a health kick. And downtown Fort Wayne—home to a new minor-league baseball stadium and the beloved Mad Anthony Brewing Company—is just steps away.
Among the best for: Bargains, Cottages and Bungalows, Fixer-Uppers, Gardening, Midwest, Victorians, Walkability
Harrodsburg, Kentucky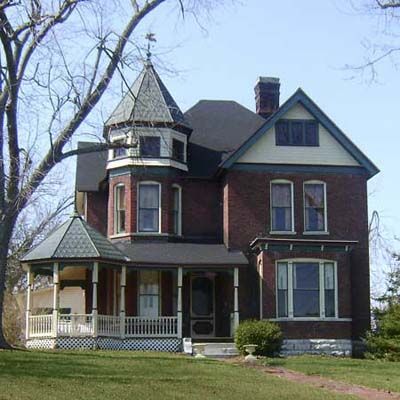 Founded in 1774 as the first permanent English settlement west of the Allegheny Mountains, Harrodsburg is the kind of place most people think of when they imagine Kentucky. Located about 45 minutes from Lexington, the town is surrounded by rolling countryside, with scattered hand-laid stone walls and prestigious horse farms. Recent facade improvement grants have allowed a sprucing up of the downtown's turn-of-the-century commercial buildings, which are being offered up to anyone willing to do something interesting with them (a coffee shop and art gallery are in the works). Those with a love for the outdoors will find plenty of hiking and biking trails, as well as top-notch fishing at nearby Herrington Lake.
The Houses
The most expensive and sought-after homes are Greek Revivals, which sell from $250,000 to $375,000. A Colonial Revival or Queen Anne can be had starting at around $125,000, while Craftsman homes start at just $45,000. Many of the older homes are located in town, though there are plenty of historic farmhouses to be found on the outskirts.
Why Buy Now?
This is an ideal location for anyone looking to escape the headaches of city life and settle down in a quiet, Mayberry-like small town on the verge of a renaissance. After decades spent as an agricultural community, Harrodsburg wants to rebrand itself as a progressive small town by offering up new arts and literary festivals.
Among the best for: Bargains, Fixer-Uppers, Gardening, History Happened Here, Outdoor Activities, Retirees, Small Town, South, Victorians
Bangor, Maine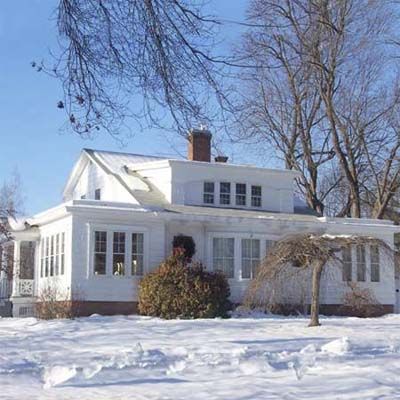 Plenty of writers, musicians, and creative types call this city overlooking the Penobscot River home, but Bangor offers residents more than just its scenic view for inspiration. A collection of museums and the historic Bangor Opera House anchor the downtown district, drawing big-name performers and exhibitions to town throughout the year, while the summer sees the waterfront taken over by the American Folk Festival. Those who prefer outdoor activities over the arts will find a river full of salmon for fishing and a 650-acre park with five miles of walking, biking, and cross-country trails.
The Houses
A former sawmill city, Bangor lumber barons turned big profits in the late-19th century and built grand Italianate, Greek Revival, and Queen Anne houses to match their bank accounts. Homes in the Broadway and West Broadway Historic Districts start in the high $200,000s, but plenty of well-kept older properties with reasonable price tags are scattered throughout the city. The median single-family house price in Bangor is approximately $110,000, but at press time, a charming 1900 Colonial was listed at just $124,900.
Why Buy Now?
The cost of living in Bangor is moderate compared with the rest of the New England region as a whole. The city constantly tops lists of the best places to raise a family and retire, so it seems to cater to just about any homebuyer under the sun.
Among the best for: Bargains, Families, Northeast, Outdoor Activities, Retirees, Victorians, Walkability, Waterfront
Forest Park Heights Historic District, Springfield, Massachusetts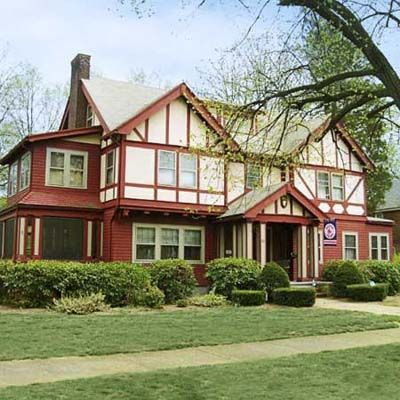 Bordering a 735-acre city park, the Forest Park Heights Historic District is home to nearly 600 of western Massachusetts' finest houses. The neighborhood was developed in the 1890s, when an electric trolley system connected downtown Springfield to the park. In the next 30 years, the area became the exclusive province of the city's most important businessmen, bankers, and civic leaders.
The Houses
The neighborhood boasts a mix of Colonial and Tudor Revivals, Queen Anne, Craftsman, and Shingle Style homes, dating from the early 1900s. Homes here are shockingly affordable. For example, a 3,600-square-foot Colonial recently sold in Forest Park for just $200,000. Check out Choose Springfield, Massachusetts, a website touting Springfield's amazing homes and neighborhoods.
Why Buy Now?
Affordability is the draw. As the economic tides have shifted and turned over the years, Forest Park Heights has remained a relatively stable middle- to upper-middle-class neighborhood. Many who live here have come from pricier markets, including Northampton and Boston, seeking less costly old homes.
Among the best for: Bargains, Cottages and Bungalows, Easy Commute, Northeast, Victorians
The Villages, Detroit, Michigan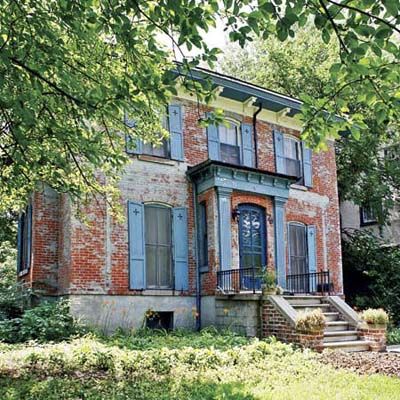 Yeah, times are tough in Detroit. Still, we can't overlook its bargain-hunter's bounty of architectural riches—just one reason we're betting on the city's survival. Although the Motor City's economy is in tatters, the people who live in The Villages, a collection of six historic neighborhoods three miles east of downtown, remain upbeat. "There's a richness in this neighborhood," says resident Kathy Beltaire. "The houses are beautiful and the streets are walkable, but the people here are the best part—they really care." These days, nice-as-can-be multigenerational families who have lived here for decades continue to welcome first-time buyers who appreciate intricate woodwork, front porches, and spacious urban yards. If you can nail down a job in this city's tough economy, your money goes a long way here.
The Houses
The Villages offers more than 17 architectural styles, from Craftsman to Richardsonian Romanesque. The largest, most elaborate homes are in Indian Village, where prominent Detroit architects Albert Kahn and William Stratton designed grand Georgian Revival and Federal Revival homes for the city's first auto barons in the early 1900s. Smaller cottages and rowhouses can be found in nearby West Village. Whatever your tastes, there are houses to be had in The Villages for less than $100,000.
Why Buy Now?
Not only will you get more house for your buck, you may just help fuel a Motor City comeback. That comeback already has a strong human foundation, thanks in part to the commitment of The Villages residents, who continue to mow the lawns and maintain the shrubs of the neighborhood's empty and foreclosed homes, anticipating they'll one day attract future neighbors.
Among the best for: Bargains, Cottages and Bungalows, Easy Commute, Families, First-Time Buyers, Midwest, Gardening, Singles, Victorians, Walkability
St. Cloud, Minnesota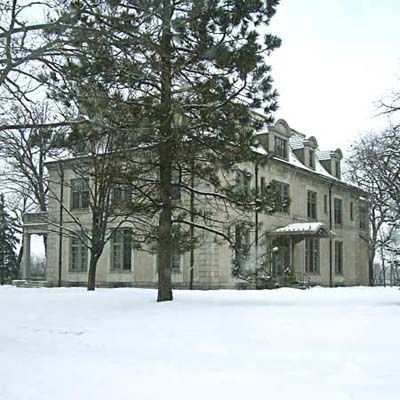 Once named the "Granite City" thanks to its many quarries and stone-finishing businesses, St. Cloud is now known for its strong drive for preservation of historic homes and buildings. Many are flocking to the city to take advantage of its walkability and the perks of being near the culture of St. Cloud State University.
The Houses
Many of the houses were built during the Victorian era and include Queen Annes as well as a selection of Richardsonian Romanesques. Houses can be had starting at $100,000 and top out at about $400,000.
Why Buy Now?
After decades as an industrial city, St. Cloud is refocusing its efforts on becoming a tourist destination billed as "Granite Country USA." The central business district of the downtown area is on the National Register of Historic Places, and property owners are being encouraged to perform exterior improvements in a historically sensitive manner.
Among the best for: College Towns, Fixer-Uppers, Midwest, Victorians, Walkability
Holly Springs, Mississippi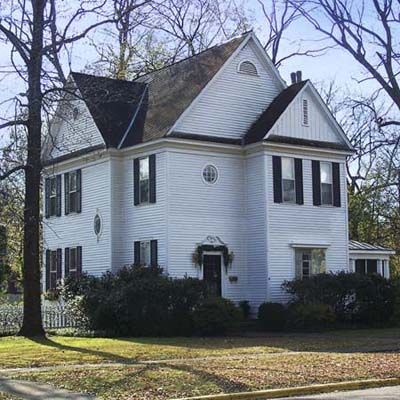 When it comes to Southern charm, the north Mississippi town of Holly Springs—population just 7,900—has it all: antebellum homes with wraparound porches, tree-lined streets, Dixie-centric film shoots (including Cookie's Fortune), a literary touchstone (Jan Karon's Mitford novel series), and lots and lots of history. The town played reluctant host to General Grant during the Civil War, and it's also where Civil Rights leader Ida B. Wells, an alum of the town's historic Rust College, began her efforts to end lynching in the South. City life awaits about 35 miles northwest in Memphis, Tennessee, while more rural activities, such as fishing, hiking, and hunting, are just outside town. And if that builds an appetite, chow down at Phillips Grocery, which, according to USA Today, serves up one of the world's greatest burgers.
The Houses
Once called an "encyclopedia of antebellum houses" by The New York Times, Holly Springs' residential architecture runs the gamut from Greek Revival to Gothic Revival and Queen Anne to Italianate. While many houses were destroyed during the Civil War, 60 pre-war examples survive. Homes start around $120,000 for a large brick 1930s Craftsman on a corner lot, while some of the town's columned antebellum mansions can be had for about $600,000.
Why Buy Now?
Holly Springs isn't necessarily a booming economic town, but there are plenty of jobs in nearby Memphis, so many looking for affordable old homes that are worth the sweat equity are settling here. The town is also becoming a popular alternative to Oxford, just a half hour south, where rising prices—and, many would say, too many newcomers—are spoiling its small-college-town vibe.
Among the best for: Bargains, College Towns, Easy Commute, Fixer-Uppers, Gardening, History Happened Here, Outdoor Activities, Retirees, South, Victorians
Old Lee's Summit, Lee's Summit, Missouri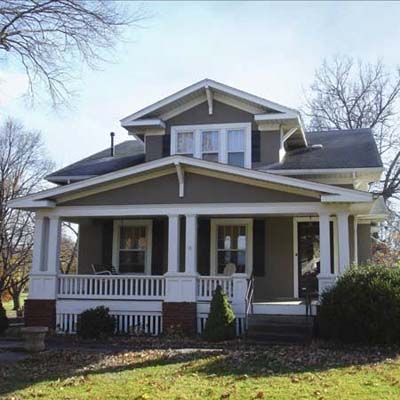 Less than 20 miles southeast of Kansas City, Missouri, and surrounded by three lakes, the once agricultural city of Lee's Summit has turned into the quintessential suburb, with excellent schools and a family-friendly atmosphere. Parades, festivals, concerts, and other fun events are scheduled throughout the year. The town grew up around the railroad, which still runs through the recently revitalized downtown. Some of the finest homes were built by the city's first railroad barons and can be found in Old Lee's Summit.
The Houses
Homes range from $100,000 to $300,000. There's something for everyone here, from 1880s farmhouses to early-1900s Queen Annes, Colonial Revivals, and Craftsman bungalows.
Why Buy Now?
Old Lee's Summit is just outside downtown, where you can find a bustling commercial scene—BBQ joints, ice cream shops, hardware and interior design stores, and more. The public schools are known as some of the best in the state, so if you want to get your family into an affordable home in a neighborhood worthy of a long-term investment, this is the place for you.
Among the best for: Cottages and Bungalows, Easy Commute, Families, Fixer-Uppers, Midwest, Small Town, Victorians, Walkability, Waterfront
Uptown, Butte, Montana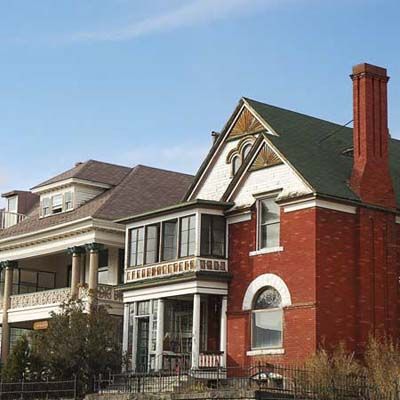 Back in its copper mining heyday, Butte's population peaked at 100,000, with pioneers migrating by the droves, hoping to lay claim to the region's abundant material riches. Rimmed by the Rocky Mountains and nestled on the Continental Divide—within a 2-hour's drive of Yellowstone National Park—the Butte of today is smaller and geared more toward a festival-and-tourism-based economy. But it retains the ethnic diversity of its original settlers and their architectural tastes; you'll find hundreds of historic homes in a range of sizes and styles.
The Houses
The local architecture catalogs two building booms that took place in the 1880s and 1910s to accommodate the influx of miners. Tiny cottages and simple shotguns mingle with grand Greek Revival, Queen Anne, and Italianate mansions. The average price of homes here is $116,000, though fixer-uppers can be found for substantially less.
Why Buy Now?
If you're looking to buy and renovate an old home, you won't be tackling it alone. The Butte Citizens for Preservation and Renovation, a nonprofit, grass-roots organization, runs workshops on brick, window, and interior-wood repair and holds regular salvage sales, where historic building materials can be purchased at reasonable prices.
Among the best for: Bargains, Cottages and Bungalows, Fixer-Uppers, History Happened Here, Midwest, Outdoor Activities, Victorians
Central Hastings Historic District, Hastings, Nebraska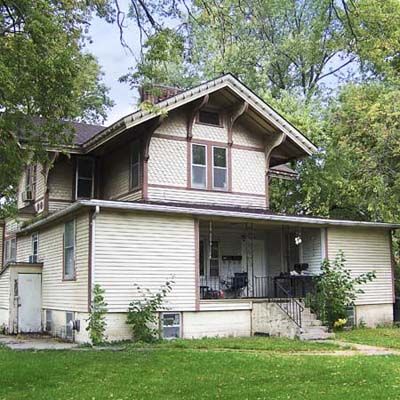 The first wave of residential construction in Hastings took place in 1878, when a handful of houses were built on lots carved out of a 160-acre homestead owned by Civil War veteran and local postmaster Samuel Alexander. Today the most charming fixer-uppers are still found here, just north of downtown. They're well within walking distance of dining and shopping on Burlington Avenue, where an eclectic blend of mom-and-pop shops outnumbers big-box businesses.
The Houses
Ornate Victorian-era houses—Italianates, Sticks, and Queen Annes—paid for with railroad wealth stand beside more modest Prairie-style and Craftsman houses built rebellion of earlier excess. When the now-defunct Naval Ammunition Depot was constructed in 1942, a number of English-style cottages were squeezed into whatever space could be found to accommodate the growing workforce. Fixer-upper foursquares sell for $110,000, while a fully restored Queen Anne costs around $300,000.
Why Buy Now?
Under Nebraska's Valuation Incentive Program, owners of qualifying historic homes who perform substantial renovations (25 percent of last assessed value) are eligible to have their property taxes frozen for eight years at the pre-restoration value. In addition, their property taxes will only rise 25 percent each year for the next four years until they reach the post-restoration value. Take advantage of this perk to convert large Victorian-era and Craftsman houses—divided into apartments during the housing shortage of the 1940s—back to single-family homes.
Among the best for: City Life, Cottages and Bungalows, First-Time Buyers, Fixer-Uppers, Midwest, Victorians, Walkability
The Historic District, Carson City, Nevada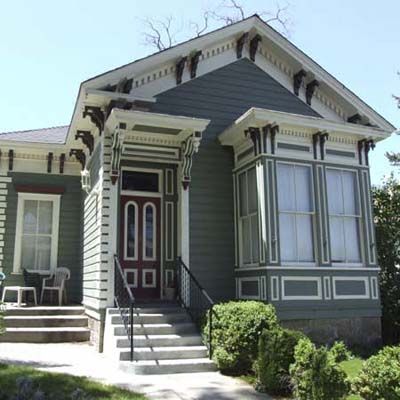 The historic district in Carson City, Nevada, is so picturesque that state government workers spend their lunch breaks strolling its sidewalks and admiring its collection of late 19-century homes, which are nestled between some of the nation's oldest elm trees. The groves, miraculously spared from the Dutch elm disease outbreak of the 1960s, date back to the mid-1860s, when the town was booming as a transportation hub for the gold and silver pulled from the Comstock mines. Later, it became a major railroad stop for timber shipped from the Lake Tahoe Basin.
The Houses
In the historic district they run from modest to stately. Property values range from $65,000 to $450,000. Look for 19th-century Greek Revivals and Italianates with fine details—beautiful front porches, fireplaces, bargeboards, and columns.
Why Buy Now?
Carson City—about the same distance from both Lake Tahoe and Reno—offers small-town living in a capital city. Snag a home on the west side and you'll be within walking distance of the Capitol Complex, where most residents work for the state.
Among the best for: City Life, Outdoor Activities, Victorians, West and Northwest
North End, Nashua, New Hampshire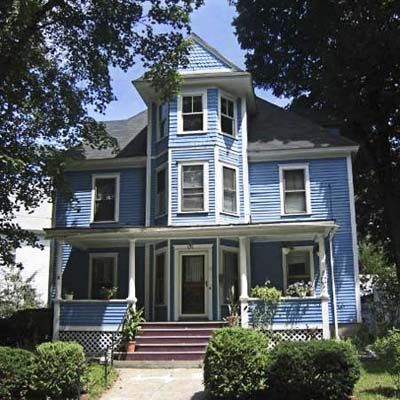 Nashua was originally planned as a manufacturing township by famed American architect Asher Benjamin back in 1823. Today the city, 36 miles north of Boston, has outgrown its original grid footprint and traded its textiles for the tech industry. But the North End's beautiful old homes and large, overgrown maples are the real draw for those tiring of the bustle of Boston's bedroom communities. Still, Nashua is no sleepy New England town, especially for those at home in the great outdoors. The North End borders Greely Park, a place for summer picnicking and evening concerts, and is close to the Nashua River Rail Trail, a newly expanded, 17-mile-long waterfront bike route that takes riders across the Massachusetts border.
The Houses
Prices for the North End's elegant estates have followed suit with the rest of the real estate market. Classic Colonial Revivals and ornate Queen Annes from the late 19th and early 20th centuries, once listed in the millions, now start around $300,000.
Why Buy Now?
After years of passing their property down through the family, longtime residents looking to downsize are finally putting their big, beautiful North End homes on the market. If Boston is your work center, you'll get more bang for your buck by buying in southern New Hampshire than in Massachusetts. And with the money you save, you'll have a nice nest egg for renovations.
Among the best for: Families, First-Time Buyers, Fixer-Uppers, History Happened Here, Northeast, Singles, Victorians, Waterfront
The Greenwood-Hamilton Historic District, Trenton, New Jersey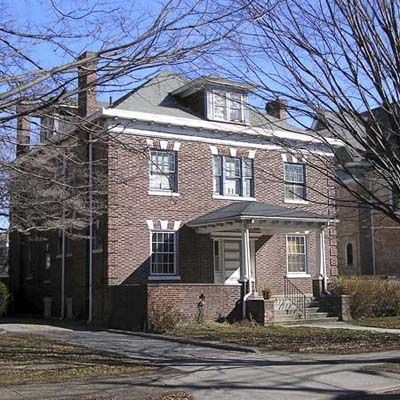 Trenton's Greenwood-Hamilton neighborhood once served as sanctuary for the city's 19th-century businessmen, who moved to the parklike suburb to escape the crowds—and the rubber, ceramics, and cigar factories—downtown. Many settled with their families on Greenwood Avenue, building extravagant mansions fronted by lovingly landscaped gardens. By the 1880s, commuting became easier for Trenton's less affluent as well, thanks to a new streetcar line. At this point, smaller, more modest brick rowhouses were built as additional streets were laid. After a long period of decline, the neighborhood is attracting a new generation of homebuyers, who are looking to restore its affordable historic houses, whether those houses are modest or majestic.
The Houses
The neighborhood is known mostly for its larger Victorian-era mansions, including Queen Annes and Italianates. But there are plenty of modest brick rowhouses available too. Prices run from $75,000 to $250,000, with the average cost being $146,000.
Why Buy Now?
The neighborhood has been experiencing a modest, albeit shaky, recovery in the past decade. Several homes have been restored, but the recession sure didn't help. Still, city leaders are hoping Greenwood-Hamilton's proximity to Trenton's transit center, which offers train service spanning the East Coast, will entice commuters, or city and state workers.
Among the best for: Bargains, City Life, Easy Commute, Northeast, Singles,
Stuyvesant Heights, Brooklyn, New York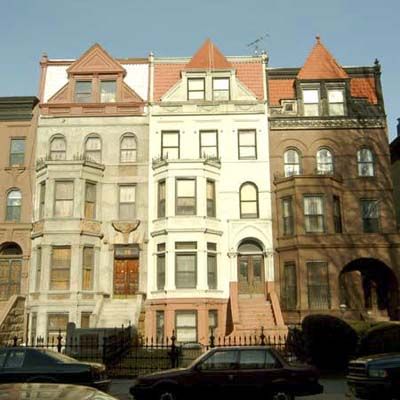 For years real estate agent Judd Harris kept a close eye on Brooklyn's Stuyvesant Heights. He was waiting to see if it would start attracting the same kind of brownstone buffs who'd helped jump-start the real estate frenzies that have taken hold of nearby neighborhoods Fort Greene and Clinton Hill. These days he likes what he sees. "If you're a buyer looking for lots of architectural detail, this place has a lot to offer," he says. "And homes are still within reach of the average New York City buyer." This culturally rich nabe is shedding its high-crime rep as restaurants, bakeries, and cafes open their doors to new and longtime residents, all of whom want a distinctly Brooklyn lifestyle for themselves and their families.
The Houses
Home to perhaps the most diverse array of townhouses in New York City, ranging in style from Federal to the ubiquitous Italianate brownstone to Queen Anne.
Why Buy Now?
While prices for townhouses were creeping into the millions a few years ago, they've come down of late. Some fixer-uppers are going for as low as $475,000. It won't stay that way.
Among the best for: Bargains, City Life, Easy Commute, Families, First-Time Buyers, Fixer-Uppers, Northeast, Victorians, Walkability
Salisbury, North Carolina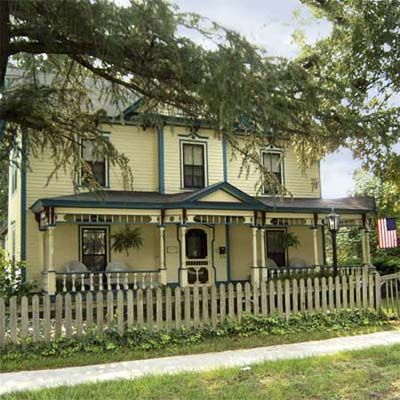 We've featured the small Piedmont-region city of Salisbury several times in our Save This Old House column. And with good reason. This place is packed with great old houses, many of them in need of a little TLC—and some dating all the way back to the late 1700s. Salisbury is home to 10—count 'em: 10—National Register Historic Districts, all with available properties.
The Houses
You can still track down an old brick Federal home. But you're more likely to find Craftsmans, Greek Revivals, and Queen Annes. Prices start at around $65,000 for a fixer-upper, but even many beautifully restored homes go for less than $200,000.
Why Buy Now?
Salisbury is home to the Historic Salisbury Foundation, one of the most active and successful historic-preservation groups in the country. Since the 1970s, they've helped save 90 structures from demolition and are deeply involved in revitalizing Salisbury historic neighborhoods by buying endangered houses and selling them to preservation-minded owners.
Among the best for: Bargains, Cottages and Bungalows, First-Time Buyers, Fixer-Uppers, South, Victorians
Grand Forks, North Dakota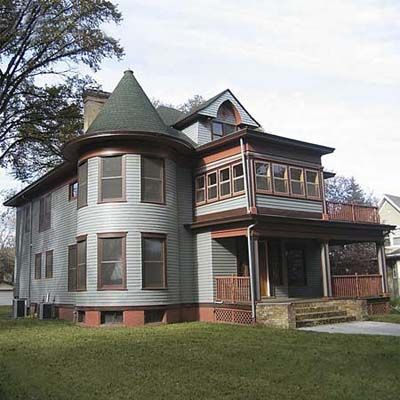 Looking to settle down and raise a family? Grand Forks consistently ranks as one of safest cities in the country to do so. It also has excellent public schools, and it's home to the University of North Dakota, which provides plenty of intellectual stimulation—and collegiate sports. In short, Grand Forks offers the best of both worlds: a small, tight-knit community set against a stimulating cosmopolitan backdrop.
The Houses
The oldest, most stately historic homes are found in Old Grand Forks along the tree-lined Reeves Drive. A 1901 turreted Queen Anne was listed this past November for just over $500,000. Elsewhere you can find smaller early-20th-century homes starting in the low $100,000s.
Why Buy Now?
Despite the economic downturn, Grand Forks' housing market has remained mostly stable. The median home price has declined only about $1,000 since October 2008, but local real estate agents insist this city is still a buyer's market.
Among the best for: College Towns, Families, Midwest, Victorians
Wellington, Ohio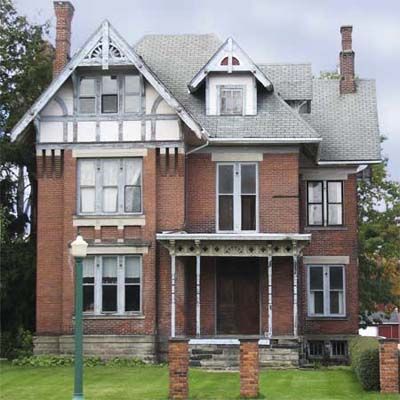 Wellington is a quaint and quiet northern Ohio town of about 4,700 people. For much of its history it was known for one thing: cheese. In 1880 there were more than 40 cheese factories in the area, and that's precisely when this town's population more than doubled. The town pays homage to its "cheesy" history each summer during the beloved Cheese Heritage Festival. Today, Wellington is known as a perfect get-away-from-it-all small town where people enjoy a peaceful rural life with many festivals and other activities, including the annual Lorain County Fair, one of the largest in the state.
The Houses
Wellington's architecture is so diverse that many colleges conduct field trips here for their architecture majors. Most homes reflect the Victorian era: Gothic Revival, Italianate, Second Empire, Queen Anne, Folk Victorian, Shingle Style, and Colonial Revival. For $150,000 to $200,000, you can buy just about any available house in Wellington.
Why Buy Now?
The town offers small-town living with zero pretentiousness at bargain-basement prices. Wellington is just 50 miles from Cleveland and 15 minutes from Oberlin, Ohio, home to Oberlin College and its world famous Conservatory of Music. A farmer's market is starting up this summer, so foodies will have plenty of locally sourced ingredients to choose from.
Among the best for: Bargains, College Towns, Gardening, Midwest, Small Town, Victorians
The Cornstalk District, Harriman, Tennessee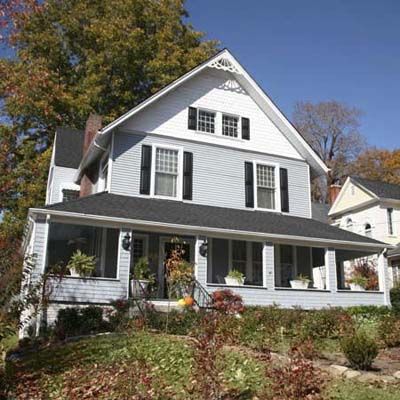 About 4,000 people moved to the small East Tennessee town of Harriman between 1890 and 1892. They came to purchase lots in a new town that was founded by New Yorker Frederick Gates on the principals of industry—and abstention from alcohol. Gates built an elegant house set high on a ridge overlooking the Emory River and named it Cornstalk Heights. While the house is gone, the neighborhood surrounding it remains the site of the best, most beautiful homes in town. And don't worry. A liquor store finally opened here in 1992.
The Houses
Houses range in style from Folk Victorians built during Gates's day to Craftsman and Cotswold cottages and Colonial Revivals built in the early to mid 1900s. Many homes are extremely affordable, ranging in price from $75,000 to just under $200,000.
Why Buy Now?
While many American small towns are simply caricatures of their former selves—tourist destinations with souvenir stores and fudge "shoppes" where the hardware store used to be—Harriman is the real deal: 100 percent authentic small-town America. "It's still a little gritty," says Ethiel Garlington, Director of Preservation Field Services for the nonprofit preservation group Knox Heritage. He means that as a compliment. So if you're looking for an affordable, functioning small town that's just 45 minutes from a good-sized city (Knoxville), Harriman's the place to be.
Among the best for: Bargains, Cottages and Bungalows, Small Town, South, Victorians, Waterfront
Solar Hill Historic District, Bristol, Virginia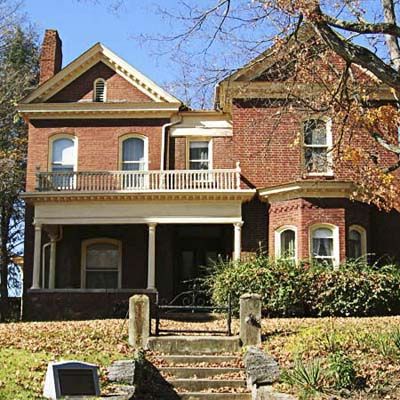 Bristol is a city with an identity crisis. Half of it is in Virginia, the other in Tennessee, with the border running down the middle of its main street. But Solar Hill—entirely on the Virginia side—has a distinct personality. Long before 1869, when the observatory for which the neighborhood is named was built, Solar Hill was a stagecoach crossroads. Prominent travelers, including future presidents Andrew Jackson and Andrew Johnson, made overnight stops. The area has a nice view of downtown, and tons of big, beautiful old houses, whose preservation has become a top priority. The town has newly renovated sidewalks, street lamps, and historic markers that make for easy walking tours.
The Houses
Solar Hill has houses dating to the early 1800s and 1900s. Styles include Federal, Neoclassical, Queen Anne, Italianate, Colonial Revival, Tudor, and Craftsman, priced between $80,000 and $200,000.
Why Buy Now?
Although the district is listed on the state and national historic registers, there are no zoning ordinances affecting property improvement. Bristol is also a great place for music lovers. In 1998 the United States Congress officially recognized it as the "Birthplace of Country Music," where Ralph Peer began recording country musicians, including the Carter Family, for Victor Records in 1927. Bristol is now home to dozens of music venues that attract artists of local and national scale.
Among the best for: Bargains, Fixer-Uppers, History Happened Here, Small Town, Victorians, Walkability, West and Northwest
Beloit, Wisconsin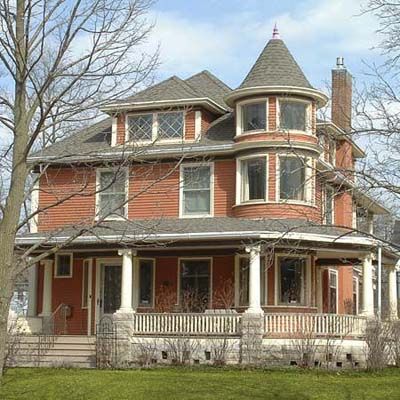 Despite its proximity to Chicago and Milwaukee and its three resident multi-billion-dollar international companies, Beloit, Wisconsin, has managed to maintain its small-town feel and affordable historic housing. Its old-house neighborhoods are just a short walk away from a revitalized downtown district, riverfront, and the cultural and intellectual offerings of Beloit College, known for the ancient Indian mounds on campus.
The Houses
Foursquares run as low as $80,000, while larger, move-in-ready Georgian Revival and Queen Anne homes can be purchased for under $200,000.
Why Buy Now?
Though homes within one of Beloit's historic districts automatically qualify for the state's historic-home tax credit, houses outside the zoned areas may apply for individual listing to receive the 25 percent credit as well. The Beloit Neighborhood Association maintains a list of historic homes on the market, which will help with your search for the perfect home. They've also got a list of recommended local trade and service professionals to help with renovations.
Among the best for: Bargains, College Towns, Fixer-Uppers, Midwest, Small Town, Victorians, Walkability, Waterfront
Downtown Laramie, Laramie, Wyoming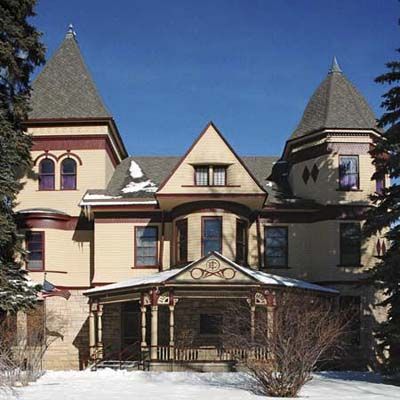 A former railroad and ranch town, Laramie has a leg up on the rest of Wyoming, both artistically and athletically. As home to the state's only four-year university, Laramie offers theater and dance performances at the University of Wyoming's Fine Arts Center, as well as collegiate football at U. W.'s 32,000-seat Arena Auditorium. But the Gem City caters to more than just its student population. Nestled between the Laramie and the Medicine Bow Mountains, avid skiers can choose from nearby cross-country trails or downhill slopes. The summer months see most of Laramie's 250-plus days of yearly sunshine, letting residents partake in mountain biking, rafting, and trout fishing.
The Houses
Fixer-uppers within walking distance of the university start in the low to mid $100,000s. You'll find cozy little Craftsman bungalows and quaint vernacular cottages built in the 1920s and 1930s, but the true stunners are the Queen Annes framed by the area's century-old cottonwood trees.
Why Buy Now?
Besides being a university town and an outdoorsman's paradise, Laramie is a tax haven. Residents pay no state income taxes, and personal property taxes are among the lowest in the nation.
Among the best for: Bargains, College Towns, Families, Gardening, Victorians, West and Northwest
The Junction, Toronto, Ontario, Canada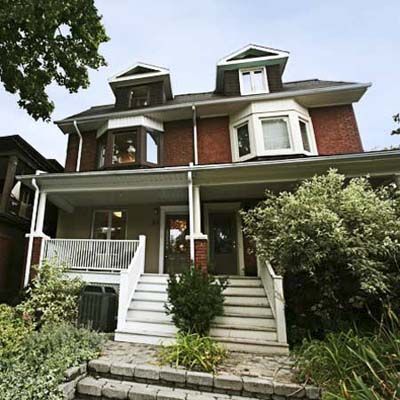 The Junction wasn't always as welcoming as it is now. In July 2009, The New York Times called the neighborhood's ongoing transition "skid row to hip," and the Junction is gaining favor among young professionals while maintaining a character that's both edgy and artsy. There's also increased interest from young families, who like the Junction's proximity to several of Toronto's best parks. The dozens of locally owned cafes, pubs, boutiques, and restaurants that have opened in recent years are attracting buyers who like the older housing stock tucked away behind the neighborhood's commercial strip.
The Houses
Mostly wood-frame Victorian-era homes with brick facades, with some Edwardian-era brick duplexes and Victorian-era mansions thrown in. Many were divided into apartments over the years but can easily be turned back into single-family residences. Keep in mind that Toronto is a pricey city. Houses start around $300,000 and run to about $500,000.
Why Buy Now?
Businesses and homeowners are flocking here. Best to get in on the action now because home prices will no doubt rise quickly.
Among the best for: City Life, Easy Commute, Fixer-Uppers, Singles, Victorians, Walkability