Best Old House Neighborhoods 2010: the Southwest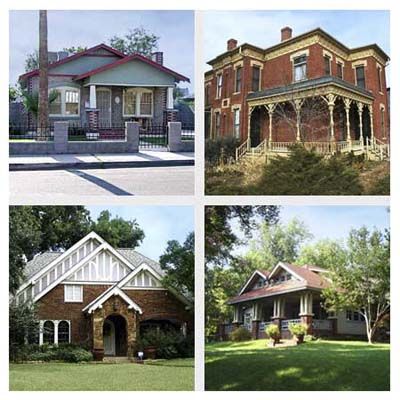 For our third annual Best Places to Buy an Old House contest, what we looked for was simple: oft-overlooked neighborhoods populated by people who share an appreciation of finely crafted homes that have plenty of past and lots of future. And what we found—with the aid of our friends at PreservationDirectory.com, who helped us contact thousands of neighborhood groups, real estate agents, residents, and preservationists for nominations—was mighty impressive.
From a New Mexico border town to the heart of Dallas, here's where you can find yourself a fine home in cowboy country.
Coronado Historic District, Phoenix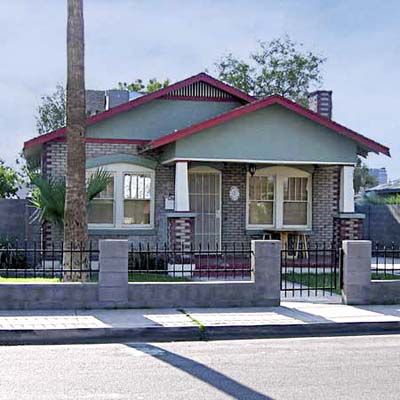 Once Phoenix had ensured its long-term survival by damming up the Salt River in the early 1900s, developers got down to the business of plotting the future of the growing Southwestern city. And that future was all about suburbs. By 1920 one of the largest was the Coronado neighborhood, home to a middle-class population of merchants, policemen, and railroad engineers living in modest bungalows and Tudor Revival cottages, many fronted by small lots with towering palm trees. These days the nabe is drawing a young, artsy crowd, who like to hang out on their front porches and wave to neighbors who pass by. The neighborhood was added to the National Register of Historic Places in 1986. Each spring, residents show off their homes—and often their DIY handiwork—during an annual house tour and community festival.
The Houses
Small to medium-size Tudor, Craftsman, and ranch houses, built from about 1920 to 1940, are predominant. Prices start at $150,000. Houses often include a freestanding garage out back with matching architectural details. During the Great Depression, many residents converted their garage into an apartment, moved in, and rented their home.
Why Buy Now?
The neighborhood's affordability is outstanding. And while there are still a few dilapidated houses, most are in pretty good shape. Buy a house here and all you'll need to do is pick out the furniture and add a fresh coat of paint.
Among the best for: Bargains, City Life, Easy Commute, First-Time Buyers, Singles, Southwest,
Curtis Park, Denver, Colorado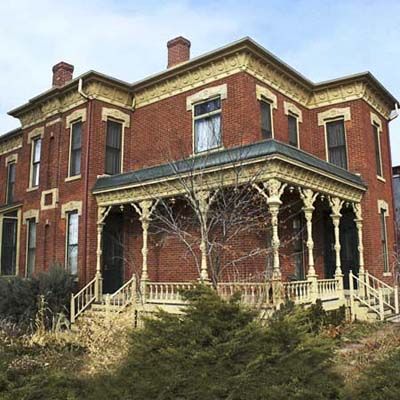 Curtis Park was Denver's first streetcar suburb, a neighborhood where prosperous merchants once lived alongside blacksmiths of more modest income. Its architectural treasure trove includes almost 500 late-19th-century homes in a variety of sizes and styles. After a period of decline in the 1960s and early 1970s, things began to turn around in 1975, when much of Curtis Park was added to the National Register of Historic Places. Since then, a new group of residents has worked to restore boarded-up homes to their original condition. ]
The Houses
Several late-19th-century styles are represented here, including Second Empire, Italianate, and Queen Anne. Many houses feature notable details, such as asymmetrical facades, dramatic rooflines, and quirky millwork. Fixer-uppers average around $173,000.
Why Buy Now?
The prices are right, and the area has been experiencing a cultural renaissance in recent years. The Welton Street Commercial Corridor, which borders the eastern edge of Curtis Park, houses the Black American West Museum and sponsors a summer jazz festival and other events.
Among the best for: Bargains, City Life, Easy Commute, Fixer-Uppers, Southwest, Walkability
Mesilla, New Mexico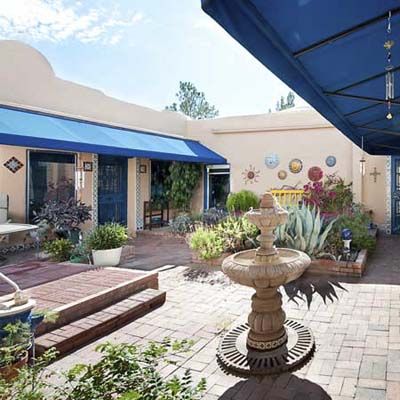 The heart of Mesilla is its historic 19th-century plaza, where locals and tourists go to dine at its top-notch Mexican restaurants and imbibe at its cantinas. Many think of their town as a hidden gem, a place where one can find all the Southwestern charms of tony Santa Fe at a fraction of the cost. Originally part of Mexico, Mesilla retains its authentic south-of-the-border culture and is home to a diverse group of residents who share the frontier credo of "live and let live."
The Houses
Most are adobe, built between the 1850s and 1950s. The houses vary in condition, from precarious to pristine. That's good news, since a fixer-upper here can be had for as little as $100,000, topping off at around $350,000.
Why Buy Now?
Adobe architecture is hot, hot, hot, partly because it's such an energy-efficient building style. Many DIYers have descended on Mesilla in the past decade looking to restore an adobe house of their very own. Those fixer-uppers probably won't be available for long.
Among the best for: Bargains, First-Time Buyers, Fixer-Uppers, Outdoor Activities, Retirees, Singles, Southwest
Midtown Tulsa, Tulsa, Oklahoma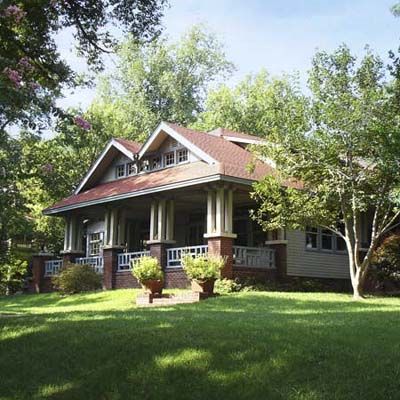 If you've ever been to Tulsa, you know it's home to some of the finest—and leafiest—residential neighborhoods in the country. And the finest of the finest are in Midtown. Here's where the Sunday-drive set motors down shady blocks, slowing down to note the contact info from a For Sale sign in hopes of someday living here. The appeal is easy to understand. Aside from beautiful houses, Midtown is home to an urban forest and a massive neighborhood park located along the Arkansas River. Residents also love its walkable avenues, which are lined with shops, cafes, and restaurants.
The Houses
Midtown's best homes were built around the turn of the 20th century, when Tulsa went from cow town to boom town with the discovery of oil. Deep-pocketed oil barons built homes in several classical styles, including Neoclassical Revival, Tudor Revival and Colonial Revival. The bungalows and ranches came later. A slew of teardowns in the past decade made way for newer homes (and some rather unsightly McMansions), but that's slowed down in recent years. You can get a 1,500-square-foot fixer-upper starting at $175,000, though prices tend to climb the closer you get to downtown Tulsa.
Why Buy Now?
This is a well-established neighborhood, with stable home prices and friendly lifelong residents. Its safe streets and good schools make it a prime location for families. And prices vary enough to ensure there's something for everyone, from starter homes to manses.
Among the best for: Bargains, City Life, Easy Commute, Families, First-Time Buyers, Gardening, Outdoor Activities, Southwest, Waterfront
Junius Heights, Dallas, Texas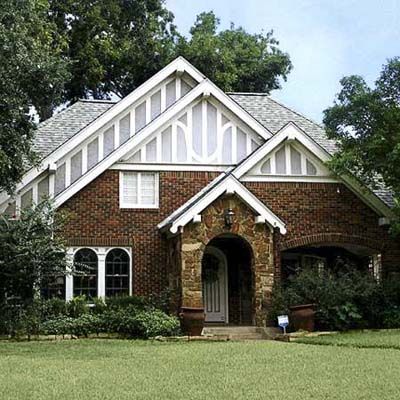 Like most of Texas, the city of Dallas is obsessed with all things big. But the people of the Junius Heights neighborhood beg to differ. "This is a small-town, front-porch community," says Bill Williams, who purchased a Craftsman here in 2003. Junius Heights is home to some of the city's most interesting residents, including artists, reporters for The Dallas Morning News, and about half the lawyers in town. And it's turning into a haven for families looking to eschew traditional suburban living. That's thanks in part to Woodrow Wilson High School, "one of the best examples of an inner-city high school in the country," according to one resident (and Newsweek magazine). The school provides a top-notch education, as well as entertainment for Junius Heights residents through its excellent theater and athletic programs.
The Houses
Textbook examples of Prairie and Craftsman houses are the mainstay. A handsome 1,600-square-foot Craftsman can cost $149,000, but fixer-uppers go for as little as $80,000. Fully restored houses top out just above $500,000.
Why Buy Now?
Proximity to downtown Dallas, great schools, and recent recognition as a National Register Historic District are driving up Junius Heights' property values and helping the neighborhood maintain its historic character.
Among the best for: City Life, Cottages and Bungalows, Easy Commute, Families, Fixer-Uppers, Southwest