Busting the budget is everyone's biggest fear when it comes to home remodels. And with good reason.
Even if you follow the essential advice we've been doling out for years—build in a 20 percent cushion to cover the nasty surprises, get contractor references and check them, banish the words "while you're at it" from your vocabulary—it's hard not to end up shelling out more than you want to.
With some strategic thinking about design, materials, and timing, you can cut costs without cutting corners. Below, we'll show you the ways, from the big to something as small as choosing a wall sconce over a recessed light.
But another universal truth about home improvement is that every little thing adds up. So another important consideration to start with is to decide whether or not to demolish the whole house and start from scratch.
Is it Cheaper to Remodel or Build a New House?
"Most clients don't want to hear those words," says Paul Irwin, design director with Landis Construction, in the Washington, D.C., area, "but it really needs to be considered on major remodels. "In one case, for example, plans for a 1,300-square-foot addition revealed that the house's existing foundation wasn't up to code and would have to be replaced—a $30,000 proposition.
After crunching the numbers, the owners concluded that it would cost as much to update the house, a former summer cottage, as it would to reproduce it new. "For a relatively small additional cost," says the owner, "we get all the benefits of new construction while preserving the character and feel of our old house."
Cost to remodel: $570,000
Cost to replicate: $588,000
Saved: For $18,000, the owners gained as much as $60,000 worth of new living space, plus improved safety and energy efficiency.
19 Ways to Save on Your Home Remodel
If you've weighed your options, and have decided it's better to remodel your home, here are our tips.
1. Increase Efficiency, Not Size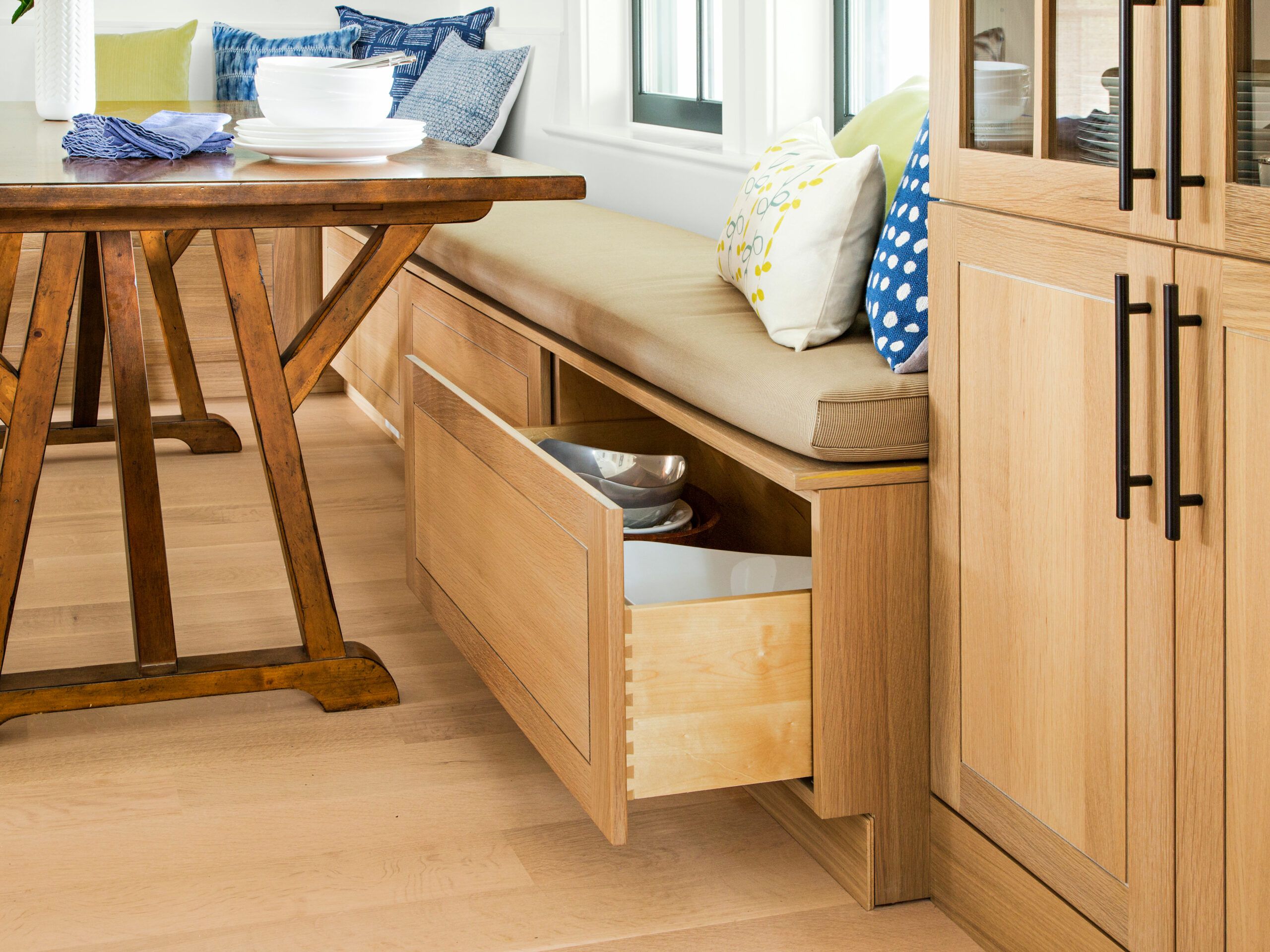 If you can reorganize and equip your kitchen for maximum utility, you may not need to blow out the walls to gain square footage. Start by replacing space-hogging shelves with cabinet-height pullout drawers 8 inches wide, containing racks for canned goods and other items.
"You're getting three or more horizontal planes where you might otherwise get only one," says Louis Smith Jr., an architect with Meier Group, in Ann Arbor, Michigan.
You could easily shell out a few thousand to outfit cabinets with upgrades like dividers, pull-out pot trays, and lazy Susans, but you'll save many times that amount by skipping the addition you thought you needed.
Cost to expand kitchen by 200 square feet: $48,000 to $95,000
Cost of super-efficient, custom-designed cabinets: $35,000
Saved: Up to $60,000
2. Bring in Natural Light Without Adding Windows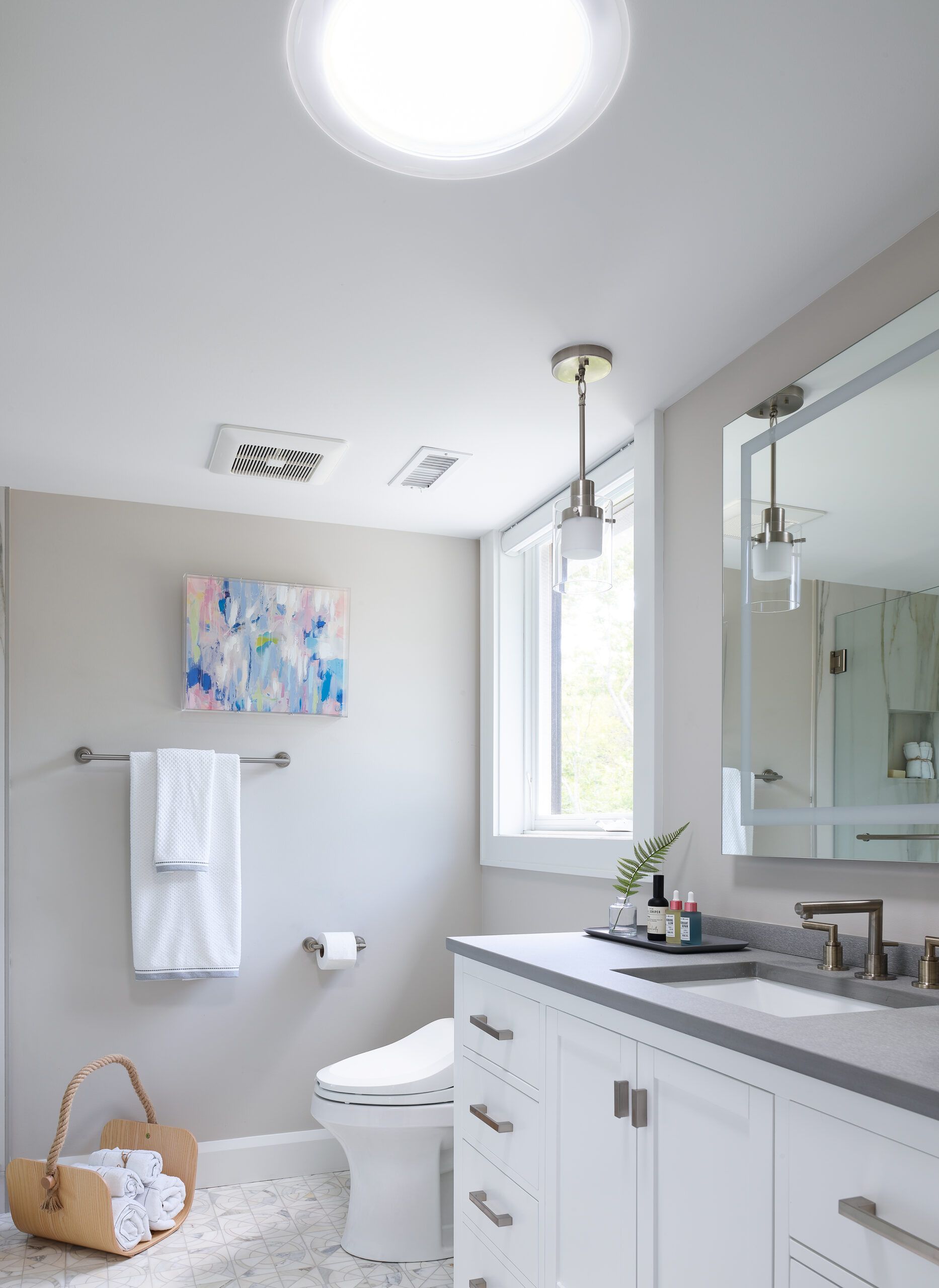 Before cutting a big hole in the side of your house and rearranging the framing, consider less invasive—and less expensive—ways of capturing light.
To brighten up a windowless bath or hallway, for instance, you can install a "light tube," which slips between roof rafters and funnels sunshine down into the living space.
Cost to add a double-pane insulated window: $1,500
Cost for a light tube: $500
Saved: $1,000
3. Hit the Recycling Center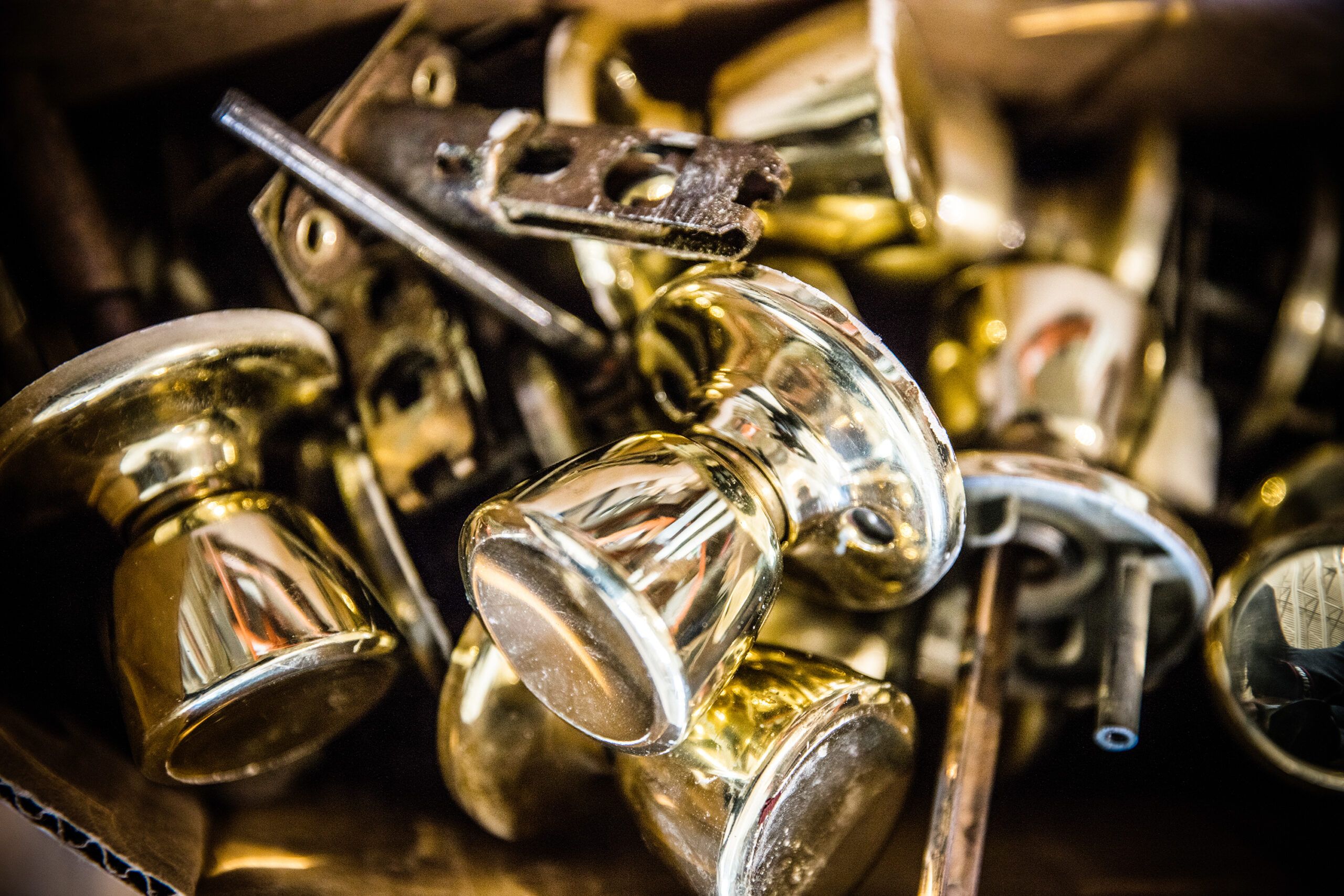 Do-it-yourselfers can reap big savings with recycled or lightly used fixtures and building materials. Habitat for Humanity operates about 400 ReStores nationwide, which offer salvaged materials at half off home-center prices.
One caveat: Many contractors won't work with salvaged items, or homeowner-supplied materials in general, because they don't want to assume the liability if something goes wrong.
That said, if you're doing your own work, you can find anything from prehung doors to acrylic skylights to partial bundles of insulation. (To find a ReStore near you, visit habitat.org.)
Price of 4-by-5-foot insulated window in a home center: $600
Price at ReStore: $300
Saved: $300
4. Donate your Trash
Before you begin a remodeling job, invite the local Habitat for Humanity chapter to remove materials and fixtures for later resale. "About 85 percent of a house is reusable," says B.J. Perkins, Habitat's ReUse program manager, in Austin, Texas. "We can do a total takedown, or do a cherry-pick job and take the cabinets, the tub, the sink, and so on."
You save space in the landfill, collect a charitable tax credit for the donation, and help a good cause. Visit Habitat to find an affiliate near you.
Cost to trash a suite of bathroom fixtures: $50 to $75
Cost to donate: Nothing, plus you get a tax deduction
Saved: Space in the landfill (and a little bit of your soul)
5. Do Your Own Demo
Knocking down your home down may not be as costly as rebuilding, you can still shave dollars by doing some of the demolition yourself—as long as you proceed with care.
"If a homeowner wants to demo a deck, well, I am sure they can handle that," says Michael Winn, owner of Winn Design, in Virginia. "But when it comes to interior spaces, I would dissuade them from doing it unless they have done it before."
The reason: A reckless wrecker might unwittingly take out a load-bearing wall or, worse still, plunge a reciprocating saw into live wiring or pressurized plumbing.
Cost to demo a 200-square-foot deck yourself: $450 (Dumpster rental and parking permit)
Cost for a pro: $1,000
Saved: $550
6. Consider Long-Term Costs, Not Just Short-Term Gains
If your addition calls for clapboard siding, for instance, you can save more in the long run by ponying up now for the preprimed and prepainted variety. It costs an extra 10 to 20 cents per foot, but "you'll wind up paying for half as many paint jobs down the road," says Paul Eldrenkamp, owner of Byggmeister, a design-build remodeling firm in Newton, Massachusetts.
The reason? Factory finishes are applied on dry wood under controlled conditions—no rain, no harsh sun. "I used prefinished claps on my house about ten years ago and the only flaw in the finish is the occasional mildew spot, easily washed off," Eldrenkamp says. "The paint looks as if it'll be good for another ten years, easily."
Cost of unfinished siding for a 10-by-40-foot addition, plus two paint jobs: $5,000
Cost for pre-finished claps and one coat of paint at installation: $3,750
Saved: $1,250
7. Tap Your Contractor's Sources
When it comes to things like flooring, ask your subcontractor if he has odds-and-ends stock left over from other jobs. While renovating a Civil War-era bed-and-breakfast in New Jersey some years back, contractor Bill Asdal needed wood flooring.
He made a few phone calls and came up with hundreds of square feet of hardwood, in various lengths and widths, that otherwise would have gone into the trash on other job sites. Just by planing it to uniform thickness, then sanding and refinishing it, he saved his client almost $9,000 in materials costs.
Cost of new flooring: $19,200
Cost to use someone else's discards: $10,500
Saved: $8,700
8. Consult an Architect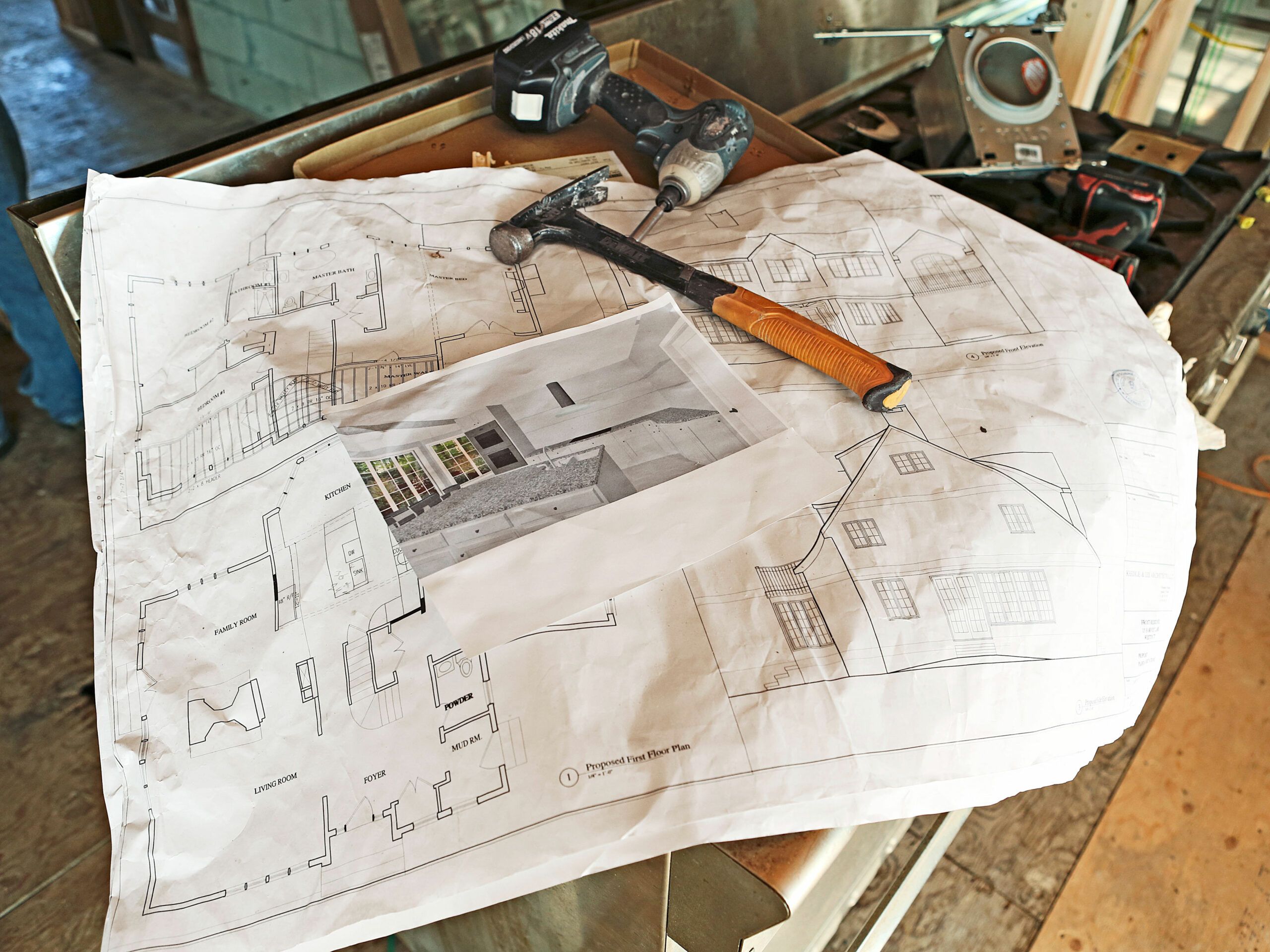 Depending on the scale of your project, you might not need a full-on architectural commission, which involves extensive meetings, multiple job-site visits, and several sets of construction drawings, to the tune of about 8 percent of a project's construction budget. You might be able to tap an architect's design savvy by having him undertake a one-time design consultation.
For example, for a $400 flat fee, Baton Rouge architect Kevin Harris will meet with a homeowner, examine the problem, and sketch out a few solutions that could be as simple as opening up a partition wall or moving a door. The homeowner can then give the sketch to a builder or take it to a drafting service, which will charge about $1 to $1.50 a square foot to crank out formal construction drawings.
Architect's fee to design a 300-square-foot home office: $2,250
Fee for design consultation only and plans: $580
Saved: $1,670
9. Partner With a Contractor
Though the practice is controversial among the trades, some contractors will offer consulting and mentoring services to skilled do-it-yourselfers on an hourly basis.
Chicago-area builder Ted Welch charges $150 per hour for such coaching, with a two-hour minimum commitment. "The most satisfied clients tend to be those who have good manual dexterity, who realize that skills need to be practiced in order to be perfected, and who are willing to risk making a few mistakes and then learn from them," he says.
Cost to drywall one room: $1,000
Cost with DIY consultation: $300 (2 hours of coaching), plus materials
Saved: $700
10. Make Sweat Equity Count
Unless you've got loads of time (and expertise) to spend on your project, the best way to add sweat equity is up front, by handling your own demolition, or at the back end, by doing some of the finish work yourself.
"If you want to save money, dig in and start helping out," says Tom Silva. "You can insulate, you can paint, you can sand." Or better still, he says, help with cleanup every day. "Instead of paying someone to pick up sawdust off the floor, put your money into the time it takes to trim the window properly," he advises.
Cost for construction crew to handle cleanup: $200 per day
Cost to do it yourself: $0
Saved: About 3 to 5 percent of the overall job cost
11. Do Your Own Schlepping
If you're doing your own project, slash your materials-delivery fees by picking up goods yourself. No pickup truck? For about $400, you can purchase a nearly new single-axle utility trailer online, which you can tow behind your SUV. Get one just big enough to carry 4-by-8 sheet goods flat. Use it for a half-dozen trips, and it's paid for itself. Find trailers for sale near you via eBay Motors, or try your local classifieds.
Cost of 10 deliveries: $750
Cost to buy a used trailer: $400
Saved: $350, plus you get to keep (or sell) the trailer
12. Don't Overspend on Wall Prep
If your walls are in such rough shape that it would take a painting contractor days of filling and sanding to make them ready for the roller, consider using materials such as Texturglas, from Deerfield Beach, Florida—based company Roos International.
A breathable, nontoxic wall covering made of fine glass filaments, Texturglas has a similar look and feel to the fiberglass matting used in auto-body work. It's available in a variety of surface patterns, takes paint readily, and is designed to be installed right on top of existing surfaces, adding strength while covering up dings.
Cost to patch and paint a 15-by-20-foot room with heavily damaged walls: $1,525
Cost to install Texturglas: $1,050
Saved: $475
13. Consider Look-Alikes
Some imitations just make sense: Lumber giant Weyerhaeuser sells a fast-growing natural eucalyptus hybrid under the brand name Lyptus. Sustainably harvested in plantations in Brazil, the clear-grained hardwood looks and feels remarkably like mahogany. It's sold as toungue-and-groove flooring and in planks and sheets for cabinetry and millwork.
Cost of 100 board feet of mohogany: $808
Cost of same quantity Lyptus: $395
Saved: $413
14. Wait Until Contractors Want Your Business
Don't schedule your reno in the height of summer or between September, when the kids go back to school, and Christmas. "That's premium time," explains Lisa Stacholy, owner of LKS Architects, in Atlanta, Georgia. Suppliers tend to be busier, labor scarcer, and deliveries slower. One Virginia-based contractor offers discounts of between 4.5 and 5.5 percent (depending on the overall budget) on projects during his down time, right after the new year.
Cost of a major bathroom remodel in peak season: $25,000
Cost in January: $23,625
Saved: $1,375
15. Skip the Foundation
If local code allows, you may be able to support a small addition on posts and beams, as you would a deck, explains contractor Dennis Gavin, of Gavin Design-Build, in Media, Pennsylvania.
220-square-foot addition with poured foundation: $40,000
Same-size addition on posts and beams: $35,000
Saved: $5,000
16. Don't Move the Kitchen Sink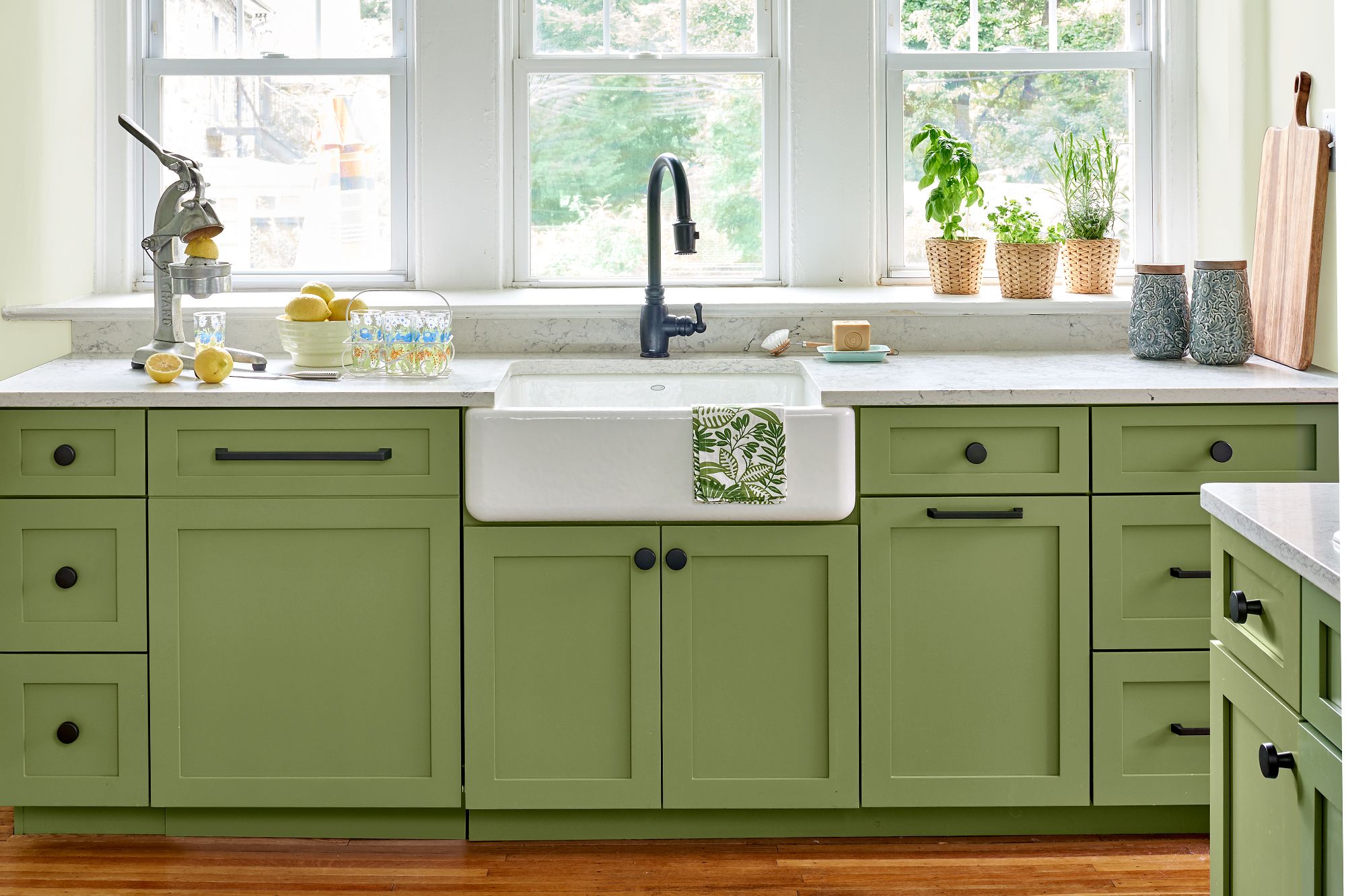 Or the toilet, if you can avoid it. "That often becomes the biggest part of the plumbing-price increase," says Richard Trethewey, This Old House plumbing and heating expert. If your new layout requires that you move the toilet, use the opportunity to upgrade the pipes at the same time. "That will save you money in the long run," says Richard.
Cost to move toilet more than 3 feet: $500-$1,000
Cost to leave in existing location: $0
Saved: Up to $1,000
17. Plan with Stock Sizes in Mind
"Ask yourself, 'Why am I building something 10 feet wide if plywood comes in 4-foot-wide sheets?'" says Lisa Stacholy, of LKS Architects, in Atlanta. The same applies to stock windows and doors: Use manufacturers' off-the-shelf dimensions from the outset and you will save the premiums of custom fabrication.
Cost of custom doors: $1,500-$2,500
Cost of standard doors: $500-$800
Saved: Up to $2,000
18. Buy Building Supplies at Auction
Brian Peppel, a homeowner in Phoenixville, Pennsylvania, attends one building-supply auction each month in nearby Lancaster County. His recent finds include two pallets of concrete block for $10 and a solid-wood prehung exterior door for $65.
"Their inventory is everything under the sun, a lot of scratch-and-dent, misordered custom items, or new overstock supplies," reports Peppel. He once watched the auctioneer's gavel fall on a large, custom-made triangular window with an original retail value that he pegs at several thousand dollars. The winning bid? $1.
Cost of solid-cherry wall cabinet at a home center: $300
Cost at building-supply auction: $10
Saved: $290
19. Make Decisions Early
Start prowling the aisles at the hardware store or home center way before the wrecking crew shows up. Get a good feeling for what you want in fixtures and appliances and what they cost.
If you aren't absolutely specific up front about what you want, you'll have to rely on your contractor's estimate, called an allowance, and his notion of what is acceptable may be quite different from yours. "Ninety-eight percent of the time, allowances are too low," says Tom Silva. For instance, you may have had a glass-tile backsplash in mind, but your contractor's bid was for ceramic.
Cost to plan ahead: $0
Cost of change orders midstream: The difference in the item price, but also time lost to project delays and communications glitches
Saved: Up to thousands