Have you been thinking about moving out of your current home, but now may not be the right time? Perhaps you're limited by the economic climate. Or you can't move right now for personal reasons. Well, one way to make your current home feel like new as you wait to move to a new one is to find ways to upgrade it.
And when the time is right, these upgrades may even help you sell your home for more money. Check out these upgrades, some of which you may be able to upgrade for less than $100 whether you decide to sell or remain in your home.
Easy Home Upgrades You Can Do on a Budget
1. Repaint Areas of Your Home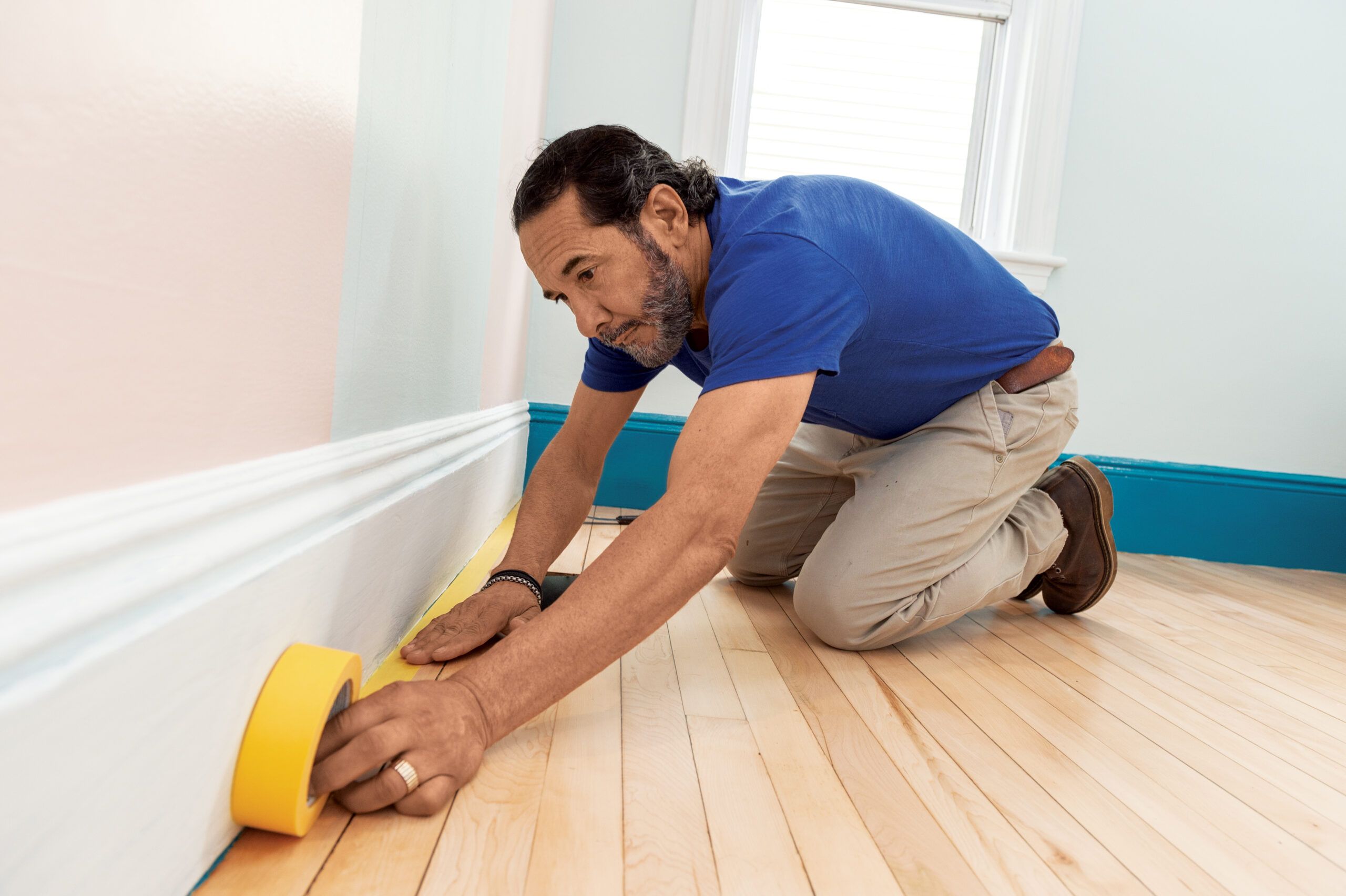 If you want to save on a house remodel but still make your home feel new, one of the cheapest, easiest things you can do is paint. Painting the interior of your home can help to eliminate dirt, marks, or stains from your walls, giving it a fresh feel and appearance. Additionally, you can repaint your exterior to help improve the value of your home.
2. Update Cabinets
New cabinets could cost you several thousands of dollars. Not only will you have to pay for demolition, but you will also have to pay for the cabinets and the installation costs. If you can dismantle your current cabinets carefully, you may be able to make up for some of the money by selling them on an online marketplace or a garage sale.
But whether you recoup costs or not, new cabinets can be quite pricey.
If that's not within your budget, another idea could be to tweak your existing cabinets instead of replacing them entirely. You'd be surprised how something as simple as switching the cabinet hardware can modernize the whole kitchen. If they need more of an overhaul, you may want to paint your kitchen cabinets a new shade for a fraction of the price of new ones.
3. Replace Bath Hardware
An outdated bathroom typically requires a gut renovation, but that involves a lot of time and money. One small way to add value without a full-on makeover is to change the existing hardware on the cabinets and the sink fixtures to polish up the room. Swapping from chrome to gold can give the room a whole new vibe. Replacing the shower faucet will also instantly lend the bathroom a spa-like feel.
4. Swap Window Treatments
New windows can make a huge impact visually and energy-wise in your home—that's why they're a sweet selling point. However, that will be a hefty investment of several thousand dollars. If your current windows are in relatively good condition and you don't have the budget to replace them, the next best thing is to level up your window treatments. 
There are a wide variety of more modern blinds and shades in addition to different styles of curtains, from sheers and patterns to blackout drapes that have major transformative powers. Don't overlook your home's exterior; if your current shutters are faded, splintering, or otherwise damaged, a set of new ones will seriously amp up the curb appeal.
5. Upgrade Lighting
Another budget home improvement idea you may not have thought of? Enhancing the lighting in your house. Something as simple as swapping all the old light bulbs for LED lights will greatly impact your home's energy efficiency and illumination. The actual fixtures also might be the culprits dating your house, and, luckily, they can be a relatively inexpensive replacement. For tons of design inspiration, check out this guide on lighting.
In addition to improving the interior lighting, don't forget about updating the outdoor lighting around your home, from chipped lamposts in the yard to porch or patio fixtures that have become degraded by the elements. And if you reside in an area that gets plenty of sunlight, it could be a good idea to invest in solar lighting for even greater savings.
6. Install Built-In Bookshelves
One thing homebuyers are always on the lookout for? More storage! And nothing creates a more striking focal point in a room in your home than a built-in bookshelf. Sure, a detached bookshelf can get the job done, but it doesn't do much to add value to a house like a built-in bookshelf made of high-quality wood can.
It's a practical way to bring beauty and elegance to a room, especially when they are surrounding a fireplace. Whether you decide to do it yourself or hire a contractor, there are plenty of cool ways to build bookshelves in your home.
7. Create Custom Storage Areas
In addition to installing shelving, it may be a good idea to add storage in various areas of your home. Such areas will allow you to put away items that are seasonal, such as holiday decorations and blankets. Consider turning areas under the stairs into custom storage areas.
You can also hide that excess Tupperware that keeps falling out of your cabinets every time you open them.
Another option is to build seating that has a storage component. Such seating works well if you have a bay window in your home. This area could serve as extra storage and a great place to enjoy the sun. If you need more storage but need space, you may want to consider adding custom storage that allows you to hide things like this overhead garage storage rack from Fleximounts.
8. Add Crown Molding and Update the Trim
If you're bored with your existing rooms, there's nothing like wood crown molding and some new trim to add some character. For best results, ensure that you paint the crown molding or trim before installing it. Remember that you may not want to use wood crown molding or trim in an area like a bathroom because it could cause moisture issues. In such cases, PVC crown molding is a better option. Additionally, if you want crown molding with more pizazz and style in your living room or bedroom, you may want to use plaster. There are also other crown molding materials available, including MDF fiberboard, rubber, and polystyrene foam.
9. Revitalize Flooring
Brand new flooring is one of the more expensive upgrades, especially if you've got a large area to cover. But you do have options to refresh the floors you already have. If you have wall-to-wall carpeting, invest in shampooing it, which could cost a few hundred dollars. Also, instead of installing new wood or tile floors, consider refinishing hardwood or reglazing tile, which could cost a fraction of the cost of a new installation.
10. Improve Landscaping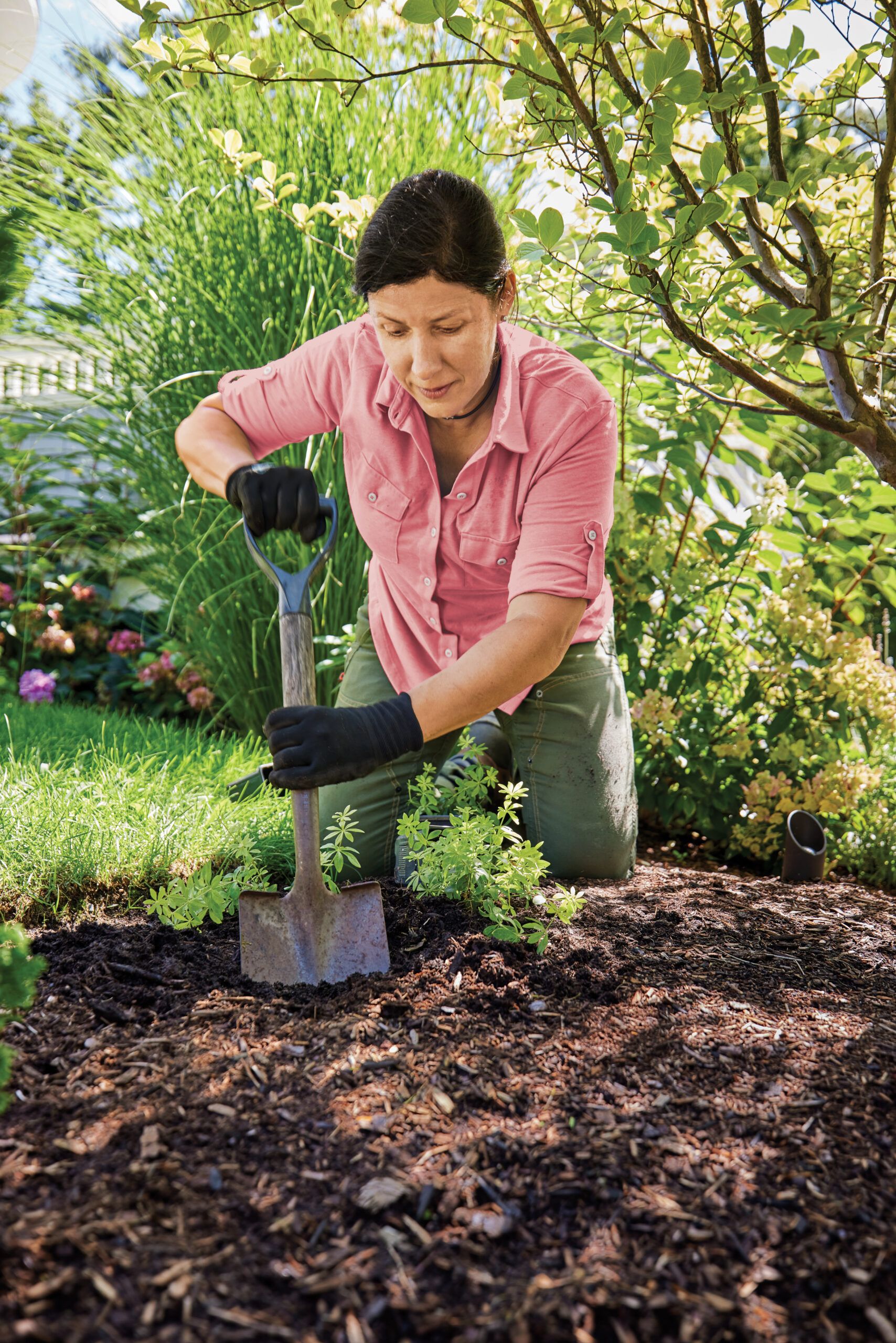 Making upgrades to your landscape is one of the updates that will bring the best ROI. Just making simple improvements, such as installing landscape lighting, pressure washing the walkways, planting flowers, adding fresh mulch, and building a firepit, can do wonders to boost your yard's appearance. In the spring, start planting flowers in prominent areas, say, flanking the front door or the walkway to make your house stand out from the street. Don't underestimate the power of pruning trees and shrubs, too—this type of maintenance can turn a yard from wild to manicured and up the value of your home.
11. Renew Old Flooring With Paint
The burgundy red floor in the master bedroom of Sara and Andrew's Massachusetts farmhouse didn't fit the fresh and energetic personality of the newlyweds. But refinishing wasn't an option on a limited budget. So to update the space, they painted the floor in a light-checked pattern, using beige and white to warm up their cool blue walls.
Here we show how a little measuring and a couple of coats of durable floor paint can add a lot of personality to a room for a small price.
See How to Paint a Floor for full step-by-step instructions.
12. Make Shade and Add Privacy With Interior Shutters
Sunlight streaming through windows can be an annoying distraction. Not to mention the neighbors who have more evening hours to look into your brightly lit living room. You could install shades to foil prying eyes, but swinging wood shutters would definitely be more beautiful.
Interior shutters were the original "window treatments," commonly used in Southern and urban houses, and they're still a great way to add architectural and historical detail. They also help keep out winter's chilly winds or summer's oppressive heat. And they're easy to install on any window because they attach to a thin frame that either sits inside the window opening or around the outside of the casing.
13. Give Kitchen Cabinets a Flawless, New Finish
Your cavelike kitchen feels that way because the dark cabinets have sucked all the light out of the room. But a brighter makeover doesn't necessarily mean replacing those gloomy boxes with an all-new one. As long as the frames and doors are structurally sound, you can clean them up and brush on some new paint—and within a weekend, take that kitchen from dreary to sunny. All you need is some strong cleaner, sandpaper, a paintbrush, and a little elbow grease. You don't need a lot of money, as the transformation will cost you a fraction of even the cheapest new cabinets.
See How to Paint Kitchen Cabinets for full step-by-step instructions.
14. Get More Flowers Without Spending a Dime
Dividing perennials every three to six years is a great way to thin clump-forming varieties, like the daylily (shown here), which blooms from late spring to late summer. This technique can also be used to control plant size, invigorate growth, and multiply the number of specimens in a garden. A good rule of thumb is to split apart spring- and summer-blooming perennials in late summer or before the fall frost.
See How to Divide Perennials for sull step-by-step instructions. And don't forget to check out How to Propagate Plants at no cost for even more ways to multiply the plants you've already got.
15. Install a Water Filter and Ditch Expensive Bottles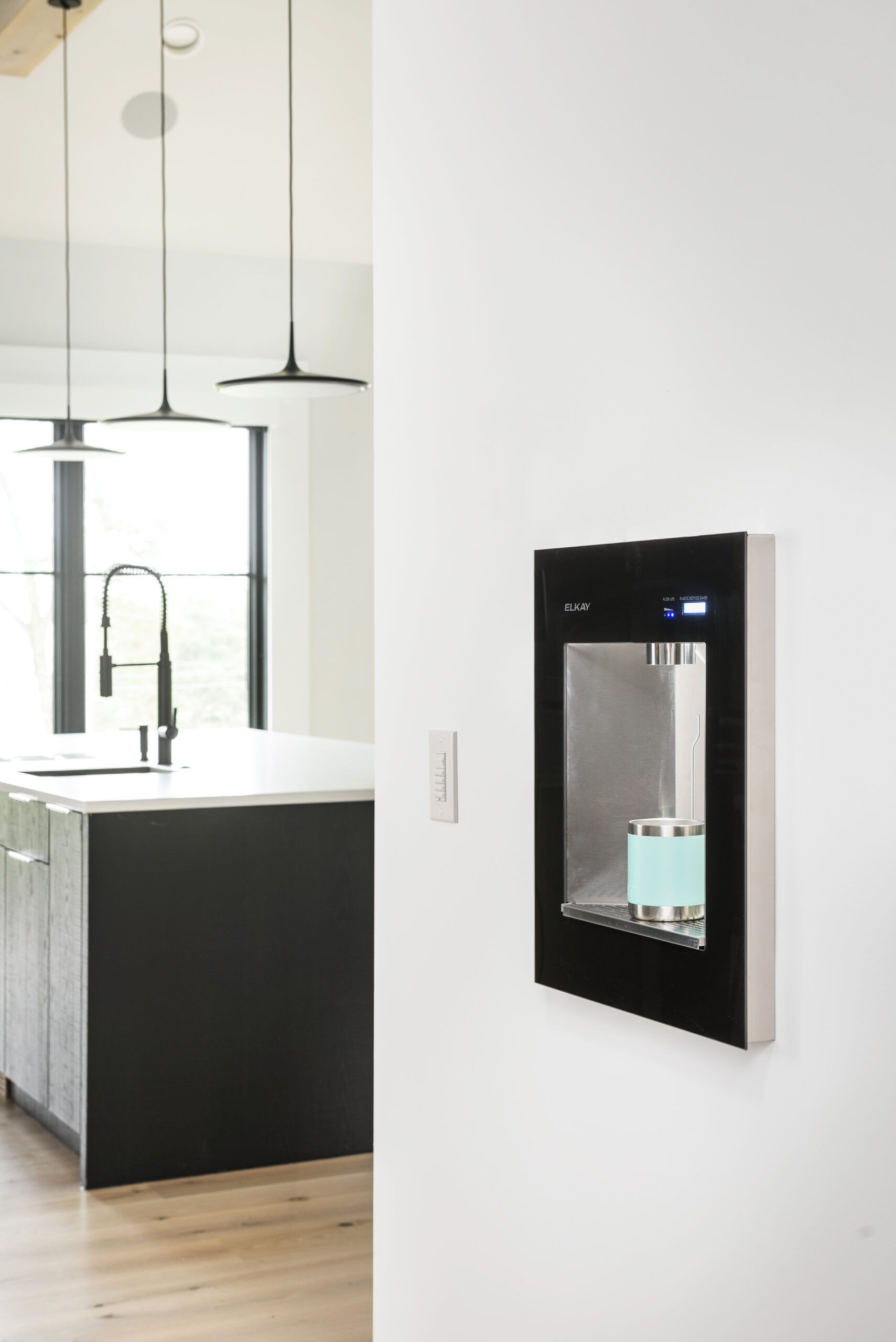 Millions of households have switched to bottled drinking water because of concerns over the purity or taste of their tap water. Such problems exist across the country, regardless of whether the water comes from a municipal pipeline or ground well. However, installing an under-sink water filtration system is an easier, less expensive way to obtain clean drinking water.
See How to Install a Water Filter for full step-by-step instructions.
16. Refinish Your Home's Handsome Wood Door
The years and the elements hadn't been kind to the exterior of this 94-year-old, thick, cypress door. Flakes of varnish still clung to the wood in spots, while the rest of the surface was rough and dried out from the effects of water and sun. Wood entry doors everywhere suffer from the same assaults, and many end up in the trash, replaced by low-maintenance, mass-produced metal and fiberglass surrogates. But you can breathe new life into your old door with a few affordable supplies.
See How to Refinish a Door for full step-by-step instructions.
17. Put Down a Fresh Bead of Bathroom Caulk
You've seen the ominous signs of aging caulk. First, it was the brown tinge along the edges. Now its smooth and supple skin has turned brittle and cracked, opening the way for stubborn colonies of mildew to take hold, or for water to seep through and turn wallboard and framing mushy. Whether it's around your sink, between a tub and its tile surround, or covering the joints of your shower stall — it has got to go.
Fortunately, caulk is cheap, and applying it isn't difficult. All you need is an hour, a few common tools, and materials easily found at any hardware store. But as easy as it is, you still have to do it right, or you'll be caulking again next year, says This Old House general contractor Tom Silva.
18. Lay Low-Cost Flooring in Laundries and Mudrooms
There was vinyl tile before the advent of the resilient sheet flooring and plastic-laminate planks. Originally produced as an alternative to linoleum, vinyl tile grew in popularity because it was colorful, easy to clean, and crack-resistant. The 12×12-inch tiles come in dozens of colors, patterns, and textures, making it easy to create checkerboard designs and floors with contrasting borders. Here we'll show you the right way to use self-adhesive tiles for a professional-looking and durable floor.
19. Prevent Mold Growth With a Bathroom Vent Fan
Installing a ventilating fan in your bath does more than eliminate fogged-up windows, steamy mirrors, and stale odors. It also helps prevent moisture-related problems, such as mold and mildew growth, which can be costly to remove and lead to health problems. Avoid all of that with this affordable upgrade.
See How to Install a Bathroom Vent Fan for full step-by-step instructions.
20. Ceiling Fans for Summer (and Winter) Savings
The popularity of ceiling fans continues to grow as more and more homeowners discover dramatic, year-round energy savings. In summer, ceiling fans create cooling breezes, which reduce the strain on air conditioners. In winter, they circulate heated air to keep the room warm.
Installing a ceiling fan is relatively simple, especially if the space above is accessible from an attic. However, even when it isn't, the job is still quite doable. Here, we'll show how to replace an old light fixture with a new ceiling fan and light, in a room with no attic above. The advantage of this approach is that you don't have to run new wiring. The fan connects to the existing cable from the old light.
Cost: About $50 to $350.
See How to Install a Ceiling Fan for full step-by-step instructions.