Scouting for Exceptional Bargains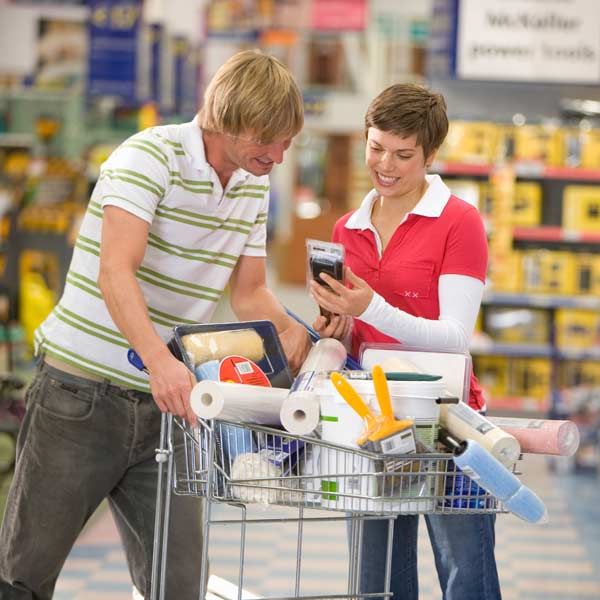 We all want to keep more cash in our wallet, especially when making big-ticket upgrades, such as finishing the basement or installing new kitchen appliances. So for tips on scoring bargains—beyond the usual coupon, promo-code, and credit-card deals—we canvassed insiders, such as contractors, designers, and retailers, as well as thrifty homeowners. Keep reading for their penny-wise ways to save on everything from drywall to dishwashers.
Shop Mom-and-Pop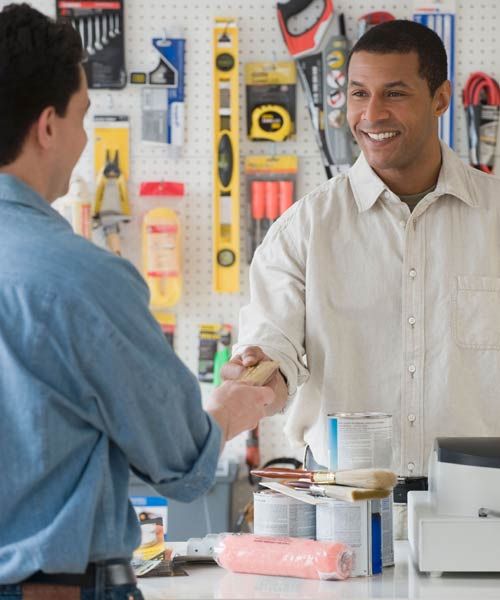 Independents typically have more control over discounts because chains often can't go lower than a set corporate sale price. Ken Eilers, co-owner of Borderland Hardware in Mercedes, Texas, says the best way to get a reduction on pricey power tools, for example, is to ask the person at the top, such as the store manager or the owner. "It shows that you're serious about purchasing something." In most cases, it's reasonable to request 10 to 15 percent off, says Eilers. Just remember, a successful negotiation starts with a respectful conversation.
Get a Package Deal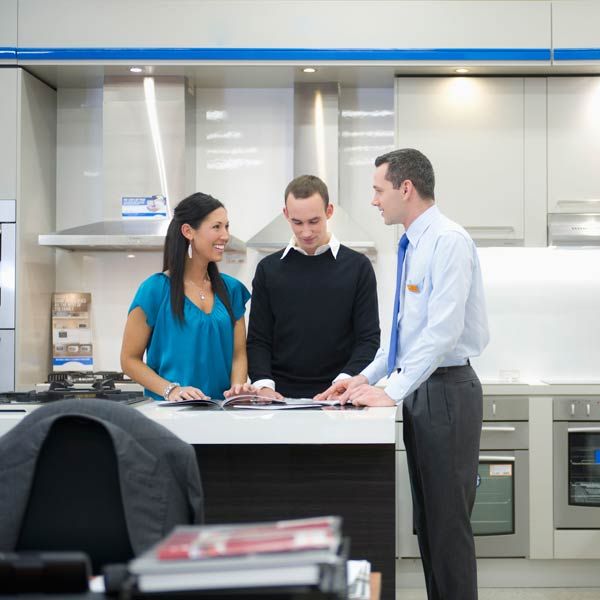 For suites of kitchen appliances and bathroom fixtures, consider doing all your shopping at one place rather than piecemeal from various retailers, even if their prices are lower. By bundling your purchases, you instantly become a big fish, says Allan Schuster, sales manager at Gringer and Sons, an appliance dealer in New York City. "With a larger order, we not only guarantee a lower price, we may also include free delivery or an extended service plan. I've even given away microwave ovens—whatever it takes to close a deal," he says.
Hit the Back Room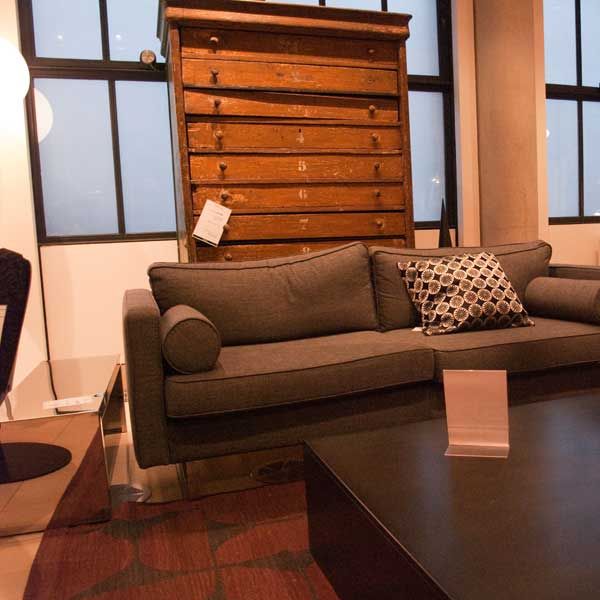 We all know that scratch-and-dent appliances are cheaper. But the same goes for furniture, including sofas and dining sets, and rugs at many big-box and independent stores—and there's a good chance the blemish won't be visible or that it can be easily repaired. "The products in our as-is department mainly come from room displays, so you can find just about anything in the store," says IKEA's Janice Simonsen. "Discounted furniture consistently comes in and out." Other stores may have an area dedicated to returns, such as custom curtains that didn't meet a customer's expectations, or new items that can't go back on the sales floor because they are missing their original packaging.
Score New at Reuse Centers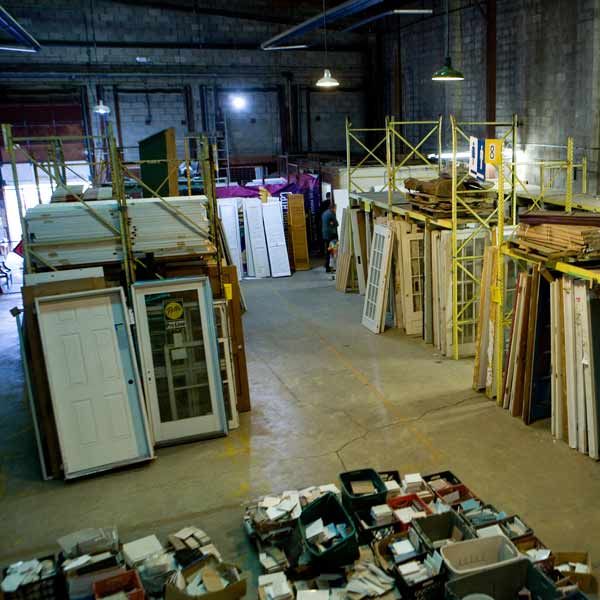 More than repositories for used items, these not-for-profit house-part recycling centers also sell new items, such as kitchen cabinets and bathroom sinks. Here's how it works: Builders and designers donate job-site surplus in exchange for a tax deduction. Some showrooms even donate display models. The centers then sell to the general public at a cut rate. For the best selection, check your calendar. "People don't do a lot of renovations between mid-November and the end of December, so inventory piles up," says Steve Feldman, founder of Green Demolitions, a reuse center in Fairfield, New Jersey. From May to October, when renos are in full swing, there's a higher turnover. That time of year, it pays to visit frequently if you need something specific.
Plan Ahead and Prepay
By mapping out a big DIY project from beginning to end, you can save by buying all your materials at the outset. If you're finishing the basement, for example, that might mean picking out paint before you've hung drywall. Planning and bulk buying are what give contractors the upper hand at the home center. "You can go through the pro desk for the entire order and get as much as 20 percent off," says contractor Brian Siegrist, owner of Siegrist Construction in Overland Park, Kansas. You don't even have to pick up all your materials at the time of purchase.
Do Some Extra Legwork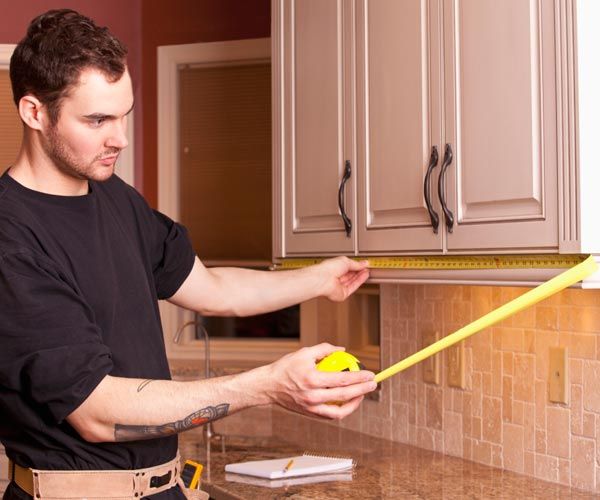 Even if you've already decided where to buy supplies, gain bargaining power by researching the going rates for the same stuff elsewhere before you commit. "When we were renovating our kitchen, I priced out cabinets at all the big stores, then I talked to my builder, who said he could make exactly what we wanted but out of higher quality materials and for less money," says homeowner Bari Nan Rothchild of Park City, Utah. At a minimum, you can typically get a price match.
Buck The Trends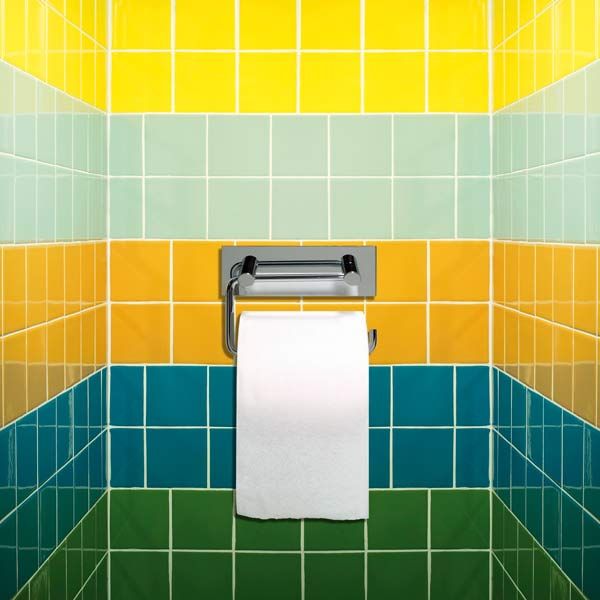 The prices of finish materials—tile, carpet, fabric, or wallpaper—are subject to flavor-of-the-moment fads. "I often see stacks of tiles that are beautiful, but they're on sale for cheap because there's been a shift in color trends," says Mark Clement, a Philadelphia contractor and host of the MyFixItUpLife radio show. "But if the tile is an earthy tone or the wallpaper has a simple pattern, it will still be a solid choice." Neon brights and oversize prints, on the other hand, don't always stand the test of time and can look dated.
Offer to Do Your Own Assembly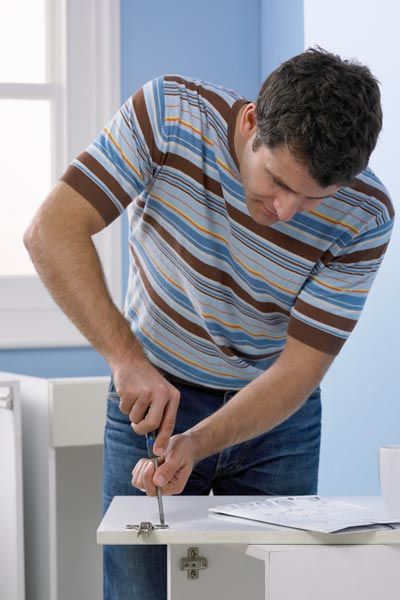 If you are willing to put in a little sweat equity, you can often get a discount on items that are typically sold assembled, such as outdoor furniture, fountains, grills, and lawn equipment. "If I have an assembled mower on the floor, I may give you $20 off if you'll take one from a box in the back that I haven't put together yet," says Borderland Hardware's Ken Eilers.
Act Like a Pro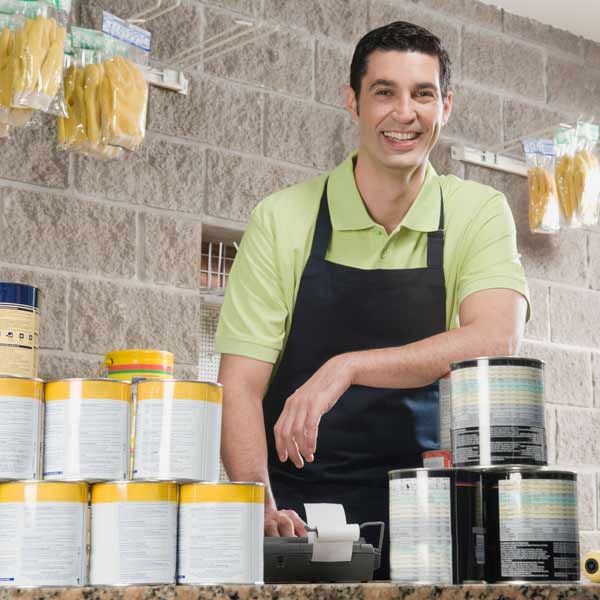 Often all it takes for a DIYer to get 10 to 20 percent off supplies, including lighting and draperies, is a simple request for a trade discount. Typically reserved for contractors and designers with credentials, such as a professional license or a resale tax ID number, it's often extended to valued customers. Or if you've worked with a pro before, ask if you can use his business information. "I have clients with small painting projects that they want to do on their own, and I tell them to use my name at the local paint store, and the clerk will give them my discount," says Siegrist. "It's a goodwill gesture that doesn't cost me a thing."
Negotiate for Leftovers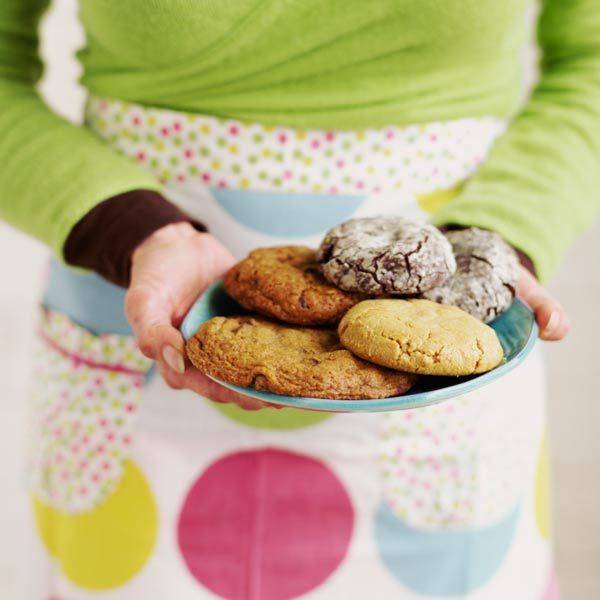 If a homeowner nearby is having work done, ask if she'd sell you any extra materials at a discount when the job is done. This could save her the hassle of making returns or paying someone to dispose of the excess. For small jobs, like retiling a kitchen backsplash, that last box of white subways is likely all you need to spruce up your space. Depending on the contract for the job, it may be the pro, not the homeowner, who owns the materials. In this case, first ask the homeowner if it's okay to engage with her contractor so as not to be an interloper. Once you get the green light, start baking cookies. "If it's up to me, I might even give materials for free," says Siegrist. "Later on it could come back as a benefit, since they may call me for their next remodel project."