Hinges, the often under-appreciated member of the hardware department that holds your door in place, comes in a variety of sizes and styles.
Choosing the perfect hinges for your project depends on where you'll install them and the finished look you're trying to achieve.
11 Types of Hinges
This visual guide highlights different types of hinges and their design and purpose.
Butt Hinge
The most common type of hinge used on doors is the butt hinge. It's so named because the two leaves are mortised into the door and frame, allowing the two to butt up to each other. There are three different types of butt hinges: plain, ball bearing, and spring-loaded.
Builders generally use plain butt hinges for lightweight interior doors. A pin, that may or may not be removable, joins the two leaves (or plates) at the hinge's knuckles.
Ball Bearing Hinge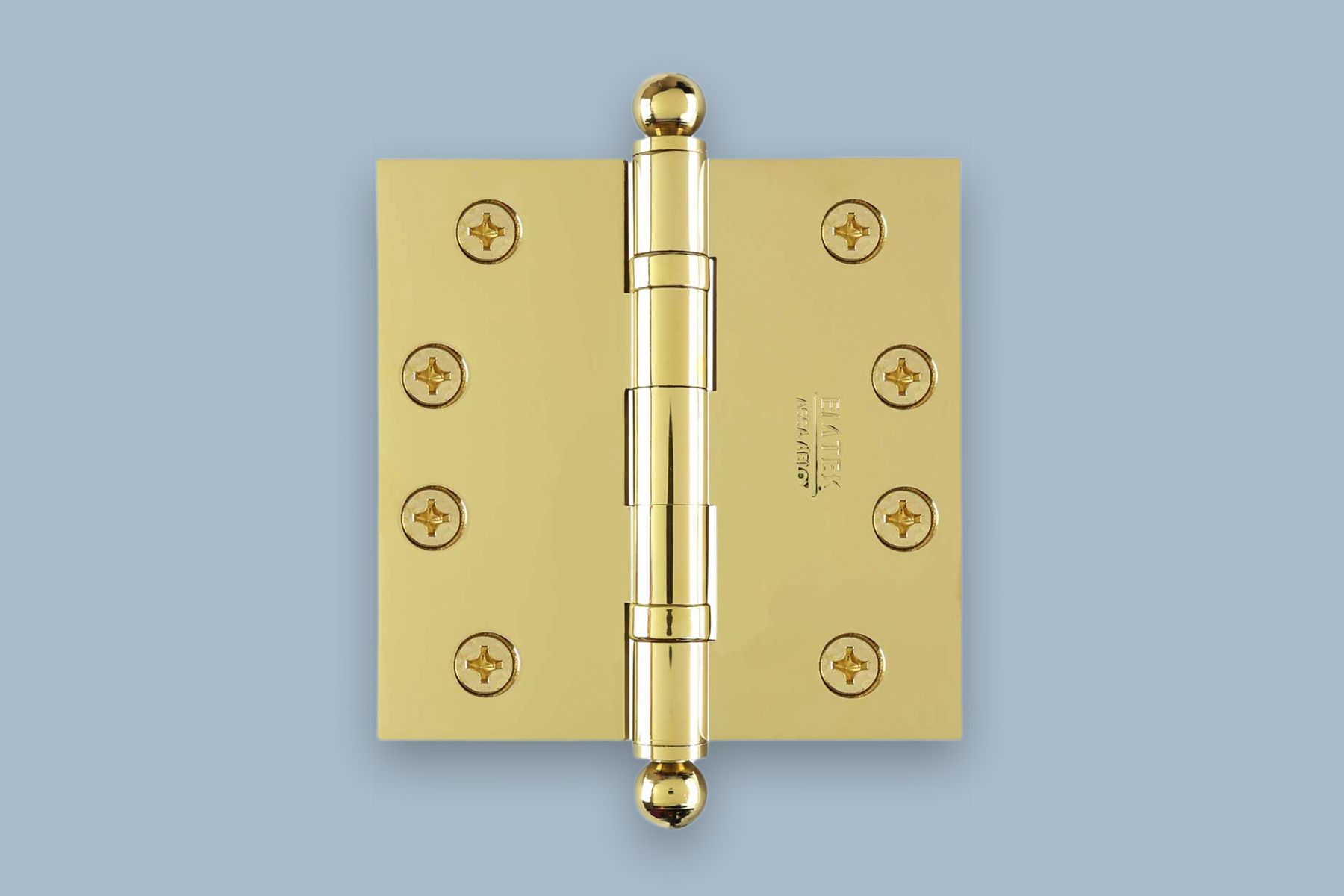 The ball bearing hinge has lubricated bearings between the hinge's knuckles to reduce friction caused by heavy doors. These durable hinges are ideal for heavy entryway doors or those that sustain frequent use.
Shown: 4 inch Solid Brass Ball-Bearing Door Hinge; $19; Amazon
Spring-Loaded Butt Hinge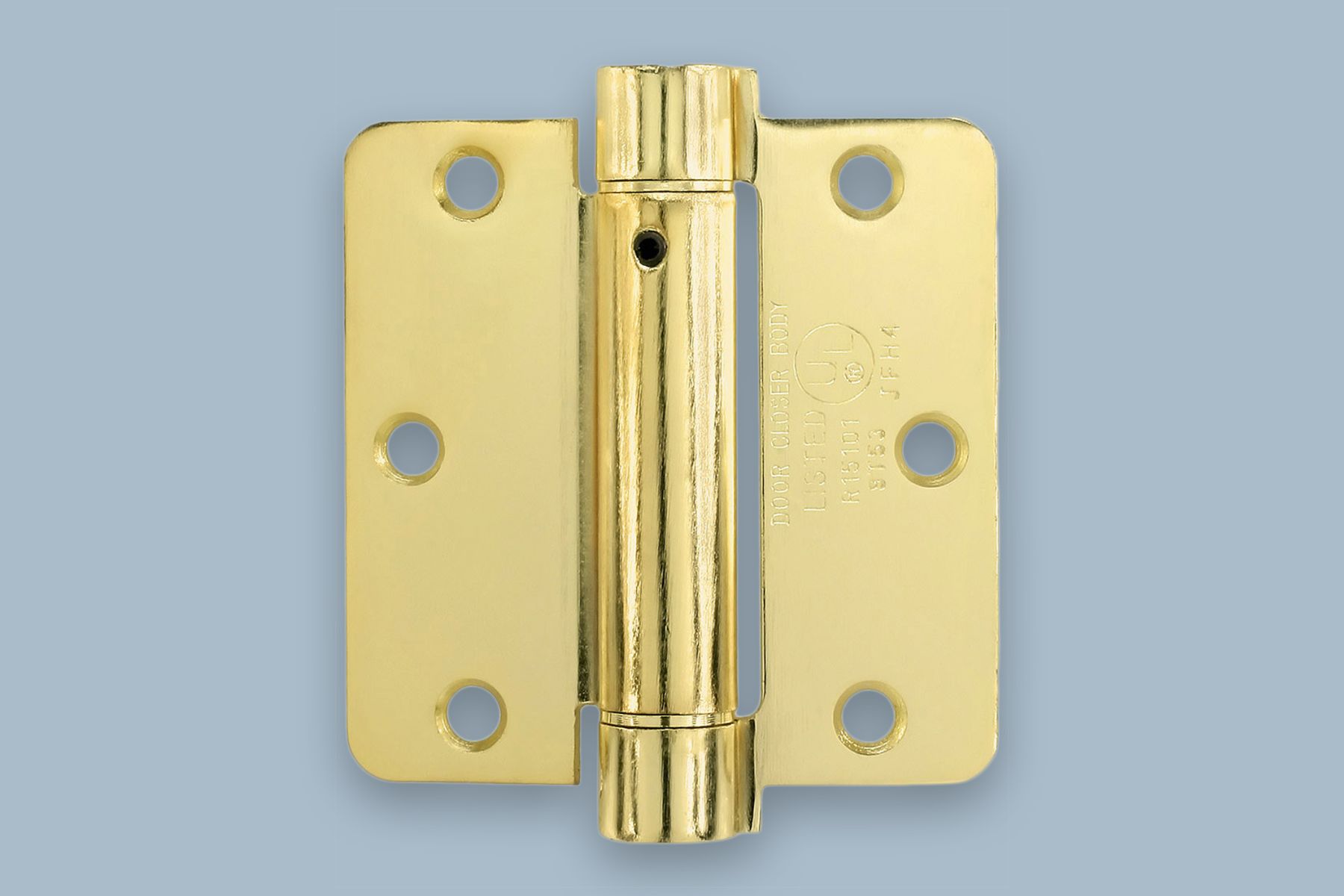 To assure a door closes behind you, use a spring-loaded butt hinge. Often used on screen doors, you can calibrate these hinges to open or close with varying degrees of tension.
Shown: 3.5-inch 1/4-inch radius spring-loaded butt hinge; $13.99 House of Antique Hardware
Rising Butt Hinge
A rising butt hinge raises the door ½-inch to clear a thick-pile carpet or threshold. When closed, it looks like a regular hinge.
Barrel Hinge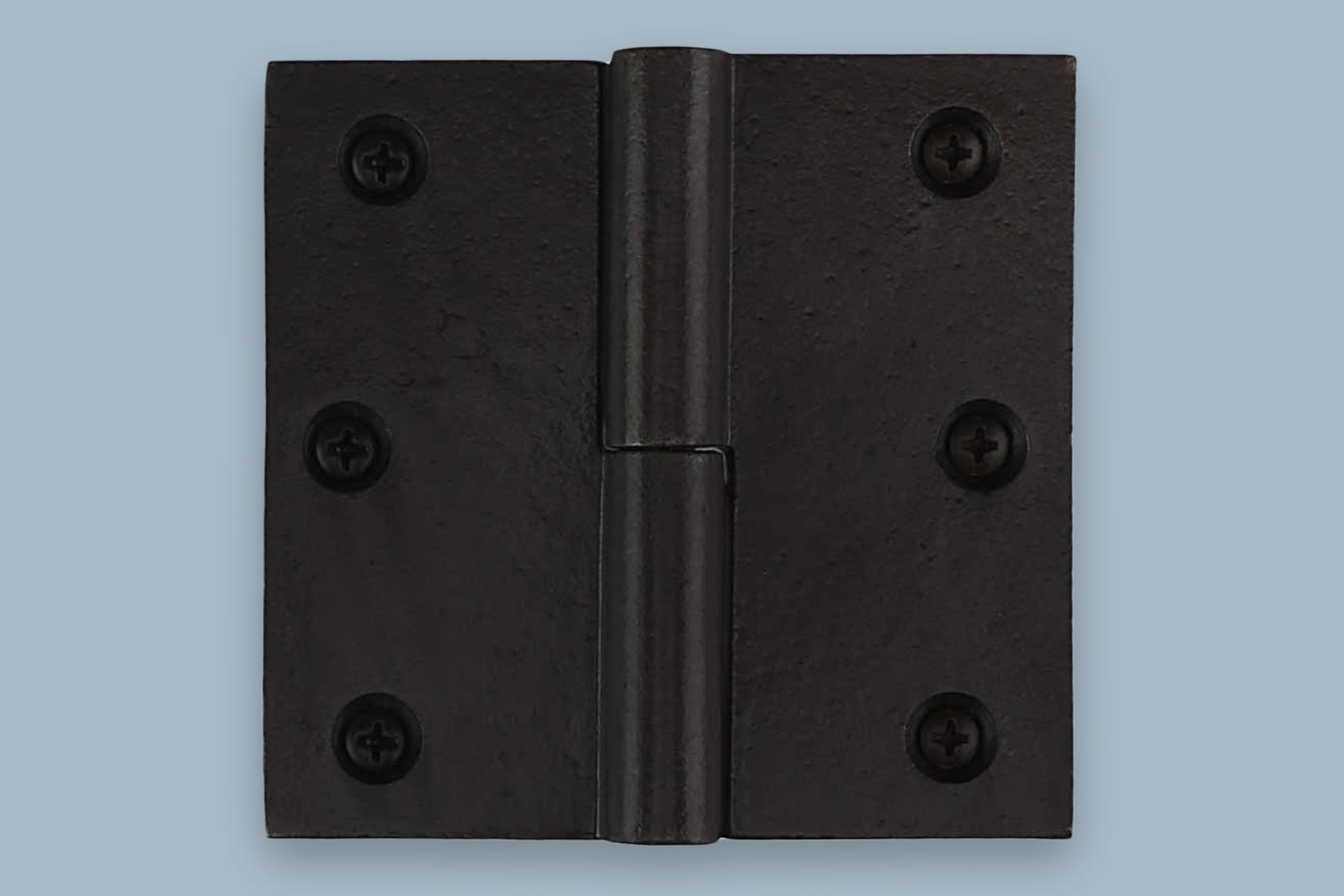 For specialty woodworking projects, like a box or small cabinet, use the barrel hinge. This small hinge is ideal for projects where you want the hinge concealed from view. To install, simply drill holes the right size to accommodate the barrels and insert the hinge. Typically made of brass, barrel hinges are not designed for load-bearing applications.
Shown: 3 1/2 inch cast iron barrel hinge; $10.49 House of Antique Hardware
Concealed Hinge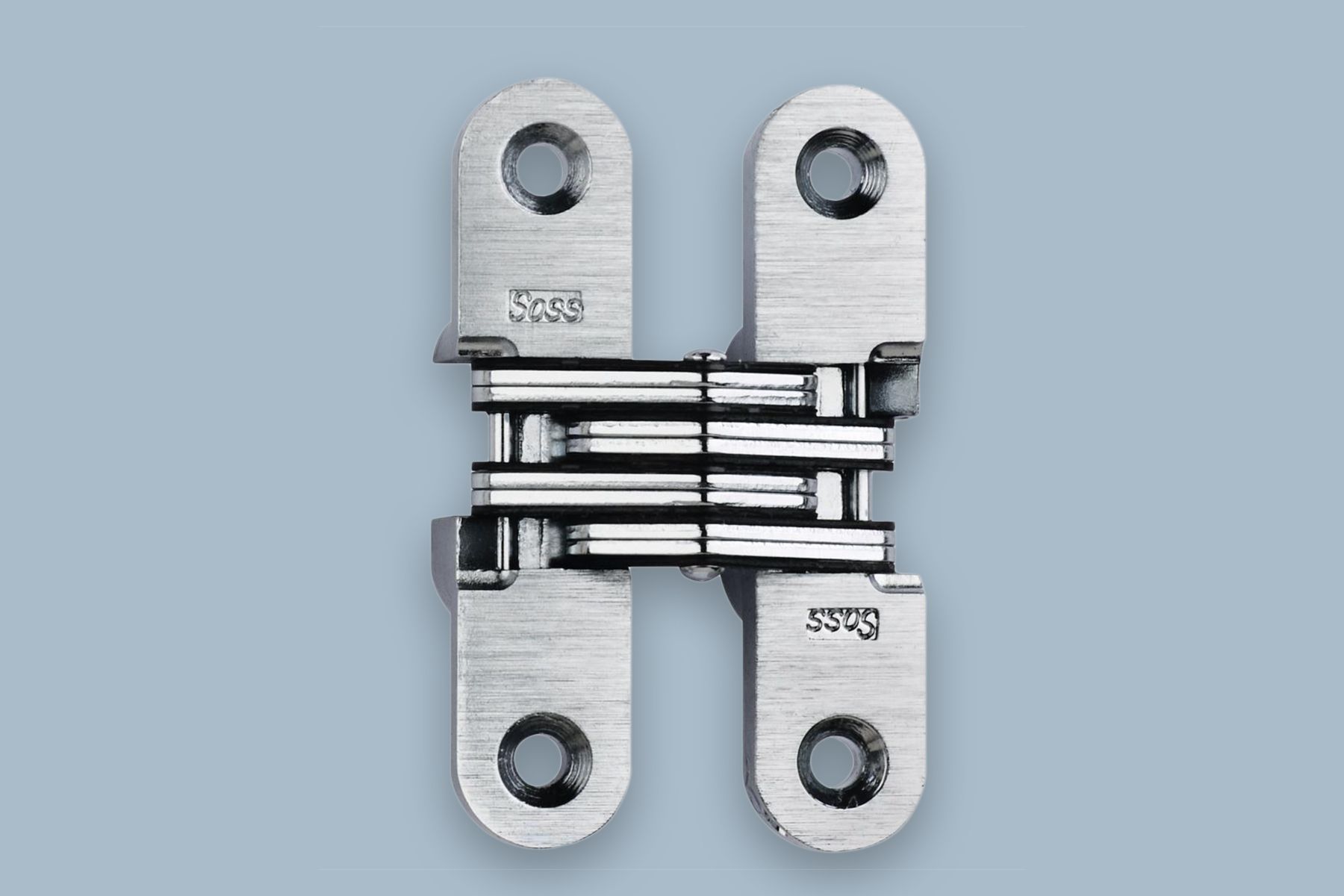 Designed to be unseen, concealed hinges don't detract from the beauty of fine furniture or cabinetry. They can be self-closing and, with the aid of a couple of screws, adjusted. You can also find larger concealed hinges for doors. Since they aren't exposed, and are therefore tamper-proof, they provide security that regular hinges don't.
Shown: SOSS 5/8 in. x 2-3/4 in. Satin Chrome Invisible Hinge; $ Home Depot
Knife (Pivot) Hinge
You'll find knife hinges in cabinets. Also called pivot hinges, they resemble the blades of a pair of scissors, attached at a pivot point. You mortise one hinge leaf into the end of the cabinet door and the other into the cabinet. Once installed, all that's exposed is the pivot.
Another type of pivot hinge allows doors to pivot open and closed both ways, much like the kitchen doors you see in restaurants. These spring-loaded hinges are larger and heavier than those made for cabinetry.
Overlay Hinge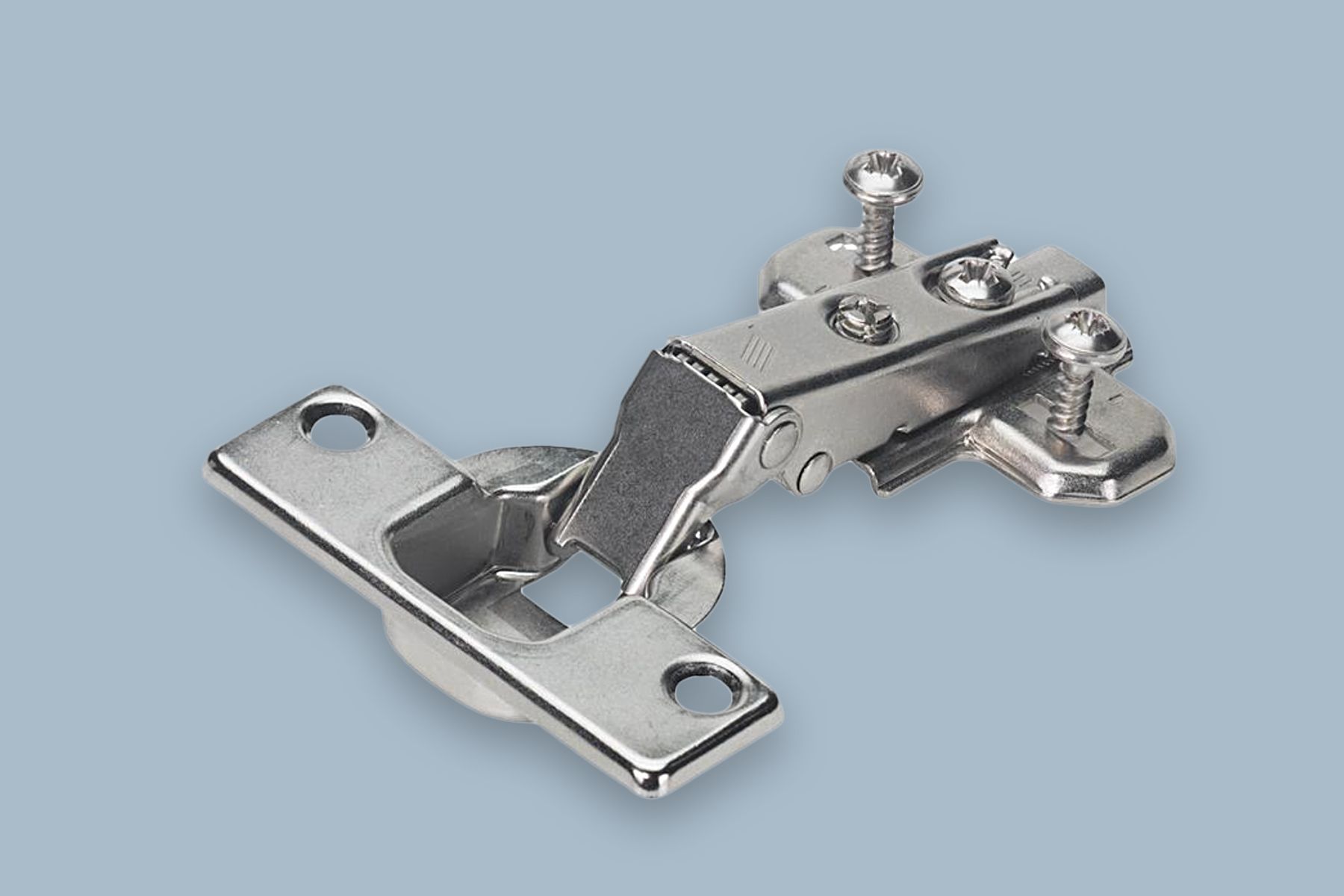 Some hinges add thickness to the cabinetry. To reduce that thickness, consider the overlay hinge. This type of hinge folds back on itself, allowing the door to lay flush against the face of the cabinet.
Shown: Full Overlay Blum® 95° Thick Door Clip Top Hinges $20; Amazon
Offset Hinge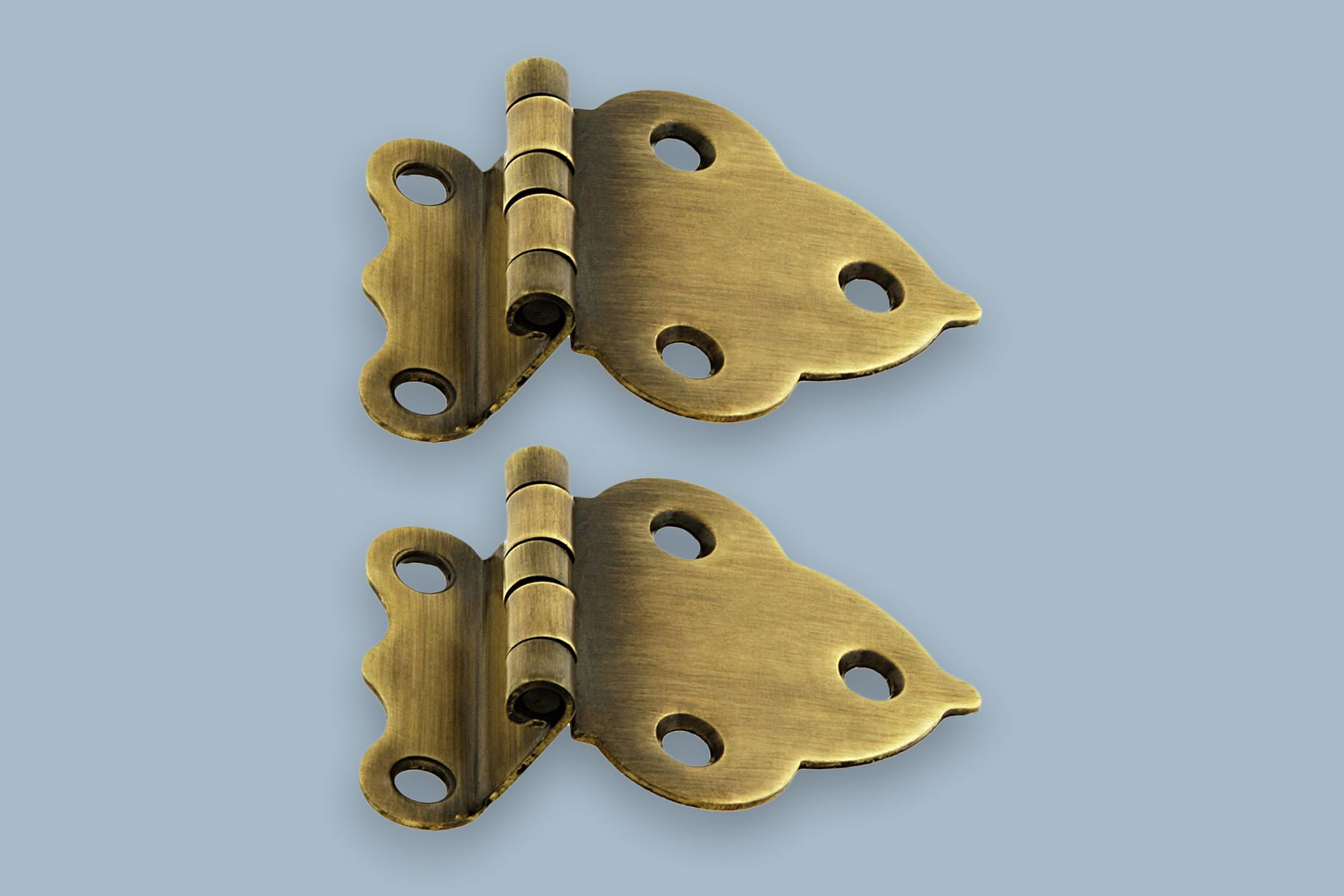 Ever try to move a couch through a doorway, only to find that the doorway is ½-inch too narrow? That's where an offset hinge helps. This specialty hinge allows you to swing the door away from the doorframe, widening the opening up to two inches. Offset hinges are especially useful for areas you want to make ADA compliant.
Shown: Offset Hoosier Cabinet Hinges in Antique-By-Hand; $18.69 House of Antique Hardware
Piano Hinge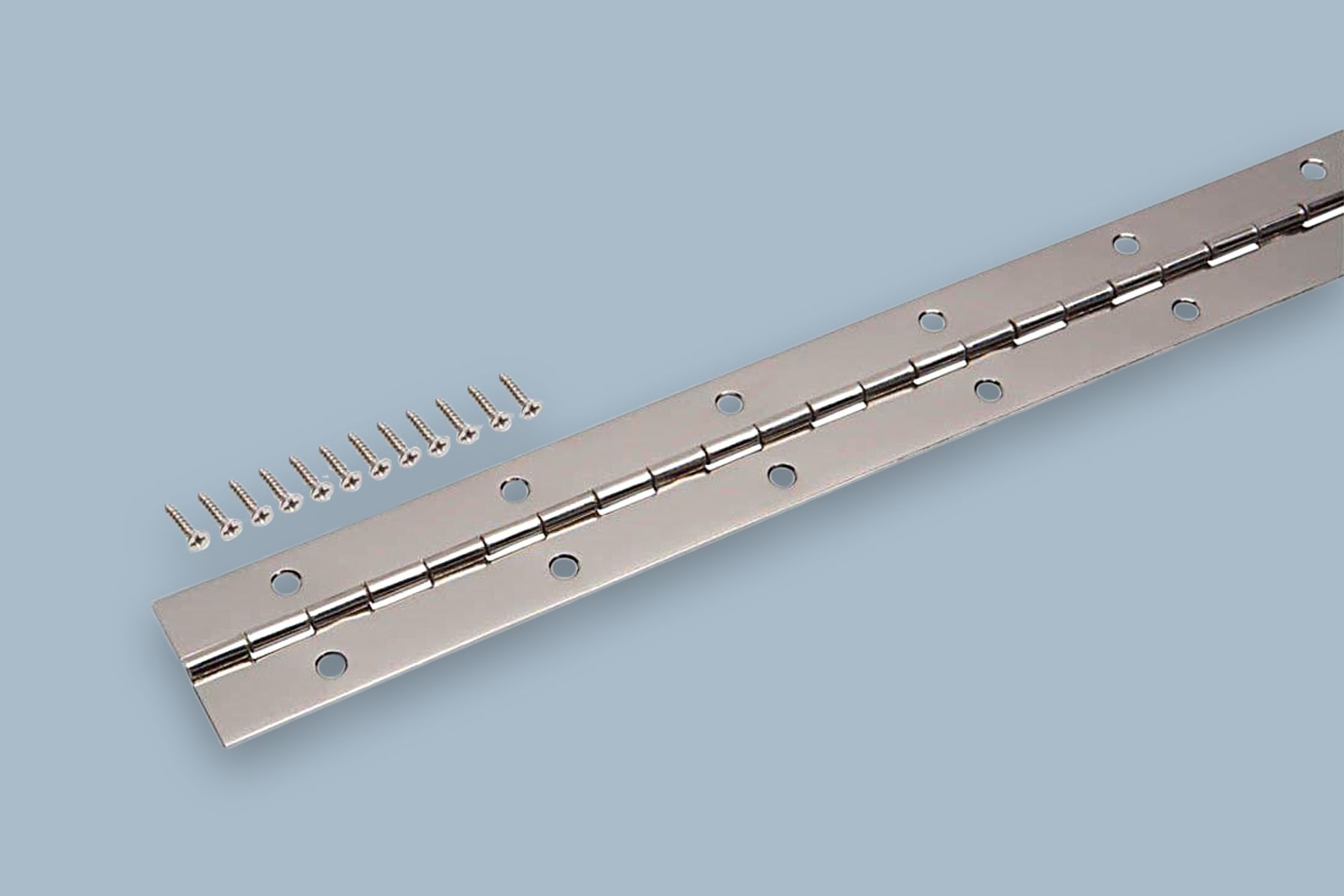 This long, continuous hinge is aptly named for the hinge on a piano's lid. A long rod runs through the knuckles of this hinge's two long leaves, holding it together. It's the perfect hinge choice for toy boxes, fold-down desks, and storage benches.
Shown: Everbilt 1-1/2 in. x 30 in. Bright Nickel Continuous Hinge; $7 Amazon
Strap Hinge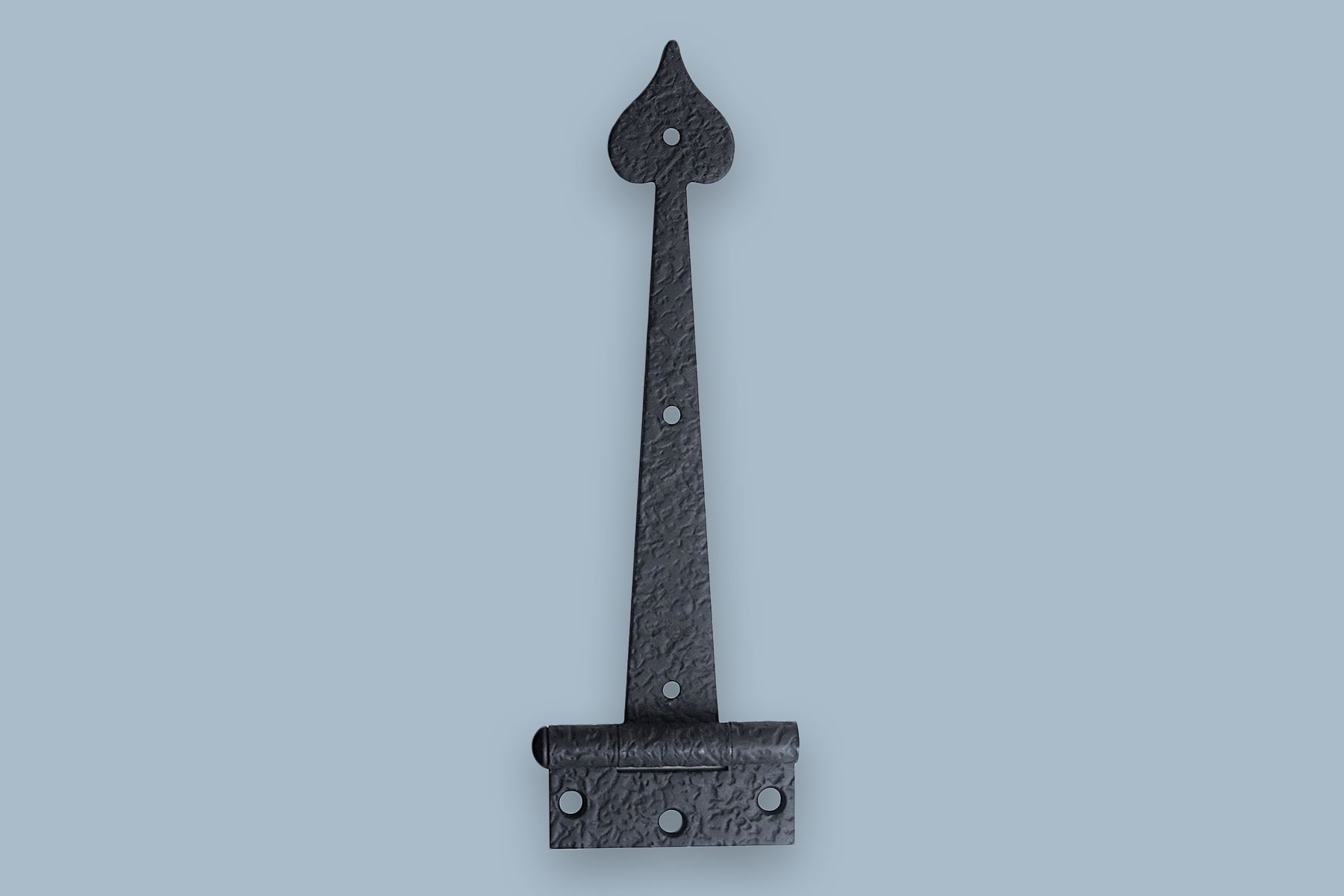 Outside, you'll find strap hinges on gates. Inside, designers use smaller versions of them on cabinets to achieve a rustic feel. The long hinge leaves (or straps) add extra support for heavy gates or barn doors.
Shown: Rough Forged Iron Strap Door Hinge With Heart Design; $18.89-$39.99 House of Antique Hardware
Hinges come in a variety of materials, including stainless steel, brass, bronze, pewter, and copper. You can also choose from different finishes like chrome, polished, or brushed to complement your design. And if your hinge is for outdoor use, choose one with a rust-resistant finish. Hinge installation may require the following tools: chisel, utility knife, hammer, screwdriver, and drill.