Although it may seem that the trend in bathrooms is toward bigger, many folks face the challenge of remodeling small, even tiny, spaces. If this is your situation and you don't have the option of removing a closet or breaking down a wall to add space, finding a toilet, sink, or tub that is slightly smaller than the average could mean the difference between success or failure.
Remodeling Small Bathrooms
Here's the lowdown on what's out there and what rules to follow to get the most out of small bath fixtures. When hunting around for petite fixtures, you'll find a wider selection at specialty showrooms, with lots of custom possibilities. However, basic items in go-with-everything white can be found at — or ordered from — most home centers. Prices for small fixtures are comparable to, or in some cases slightly higher than, those for standard models.
Fixtures and Dimensions
Sinks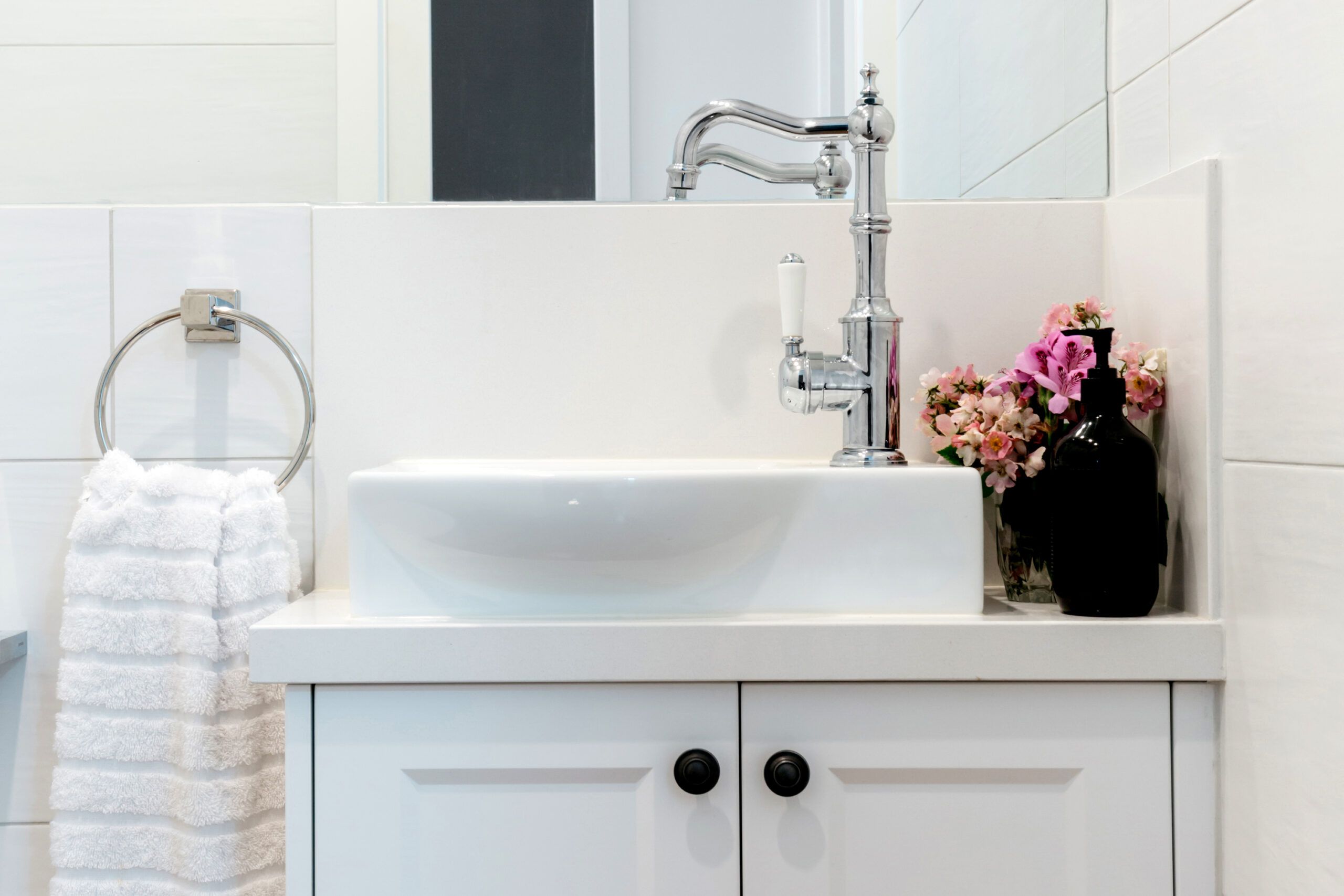 It's easiest to find a small bathroom sink, or lavatory. There is no standard size or shape for a bathroom sink, but wall-hung sinks, corner sinks, and pedestals are good bets when thinking Lilliputian, and they are widely available. But they come with a caution.
Martha Kerr, a certified kitchen and bath designer with Neil Kelly Remodelers in Beaverton, Oregon, specializes in bathroom design. She warns, "The smaller the lav, the more attention you must pay to the location and size of the faucet. It's important to know before you choose a sink whether you can actually get your hands in there for washing!"
Diminutive sinks use the same off-the-shelf fittings as larger models, but Kerr suggests positioning the faucet in the corner as one way to optimize space. Single-control, 4-inch-center and wall-mount fittings are most commonly used with smaller sinks.
The Minette wall-hung lav from American Standard measures 11×16 inches and fits snugly into a corner. Also from American Standard, the Ellisse pedestal lav accommodates a smaller bathroom space with style.
Kohler's Boutique series of sinks, which were actually designed in the 1920s when small sinks were more in style, is still popular today according to Steve Bissell, Kohler's marketing manager for sanitary products. The line features a sink originally designed for Pullman train cars. Kohler's Compass lav is 13½ inches diameter, has no drill holes, and can accommodate a wall-mount or countertop faucet. The Problem-Solver sinks from Bates and Bates are specifically designed for unique situations and have been custom-made as small as 6 inches in diameter. The posh MBO 912 in solid brass is a drop-in model with inside dimensions of 11×14 inches.
Although wall-hung sinks are great for small baths because the open space below helps make the room feel less crowded, there are diminutive vanities for those who want this cabinet's storage advantages. While the standard vanity base measures 18 to 21 inches from front to back, the Eurolav vanity with integral sink top from Strasser is just 13 inches. It is available only in bath showrooms.
In home centers, the most common vanity width is 24 inches, but you can find them as narrow as 18 inches wide and 16 3/8 inches front to back. Of course, a cabinet shop can make custom sizes—but it's not cheap. In either case, you can buy a vanity top with integral sink, have one fabricated, or use a standard countertop with a very small drop-in sink.
Tubs and Showers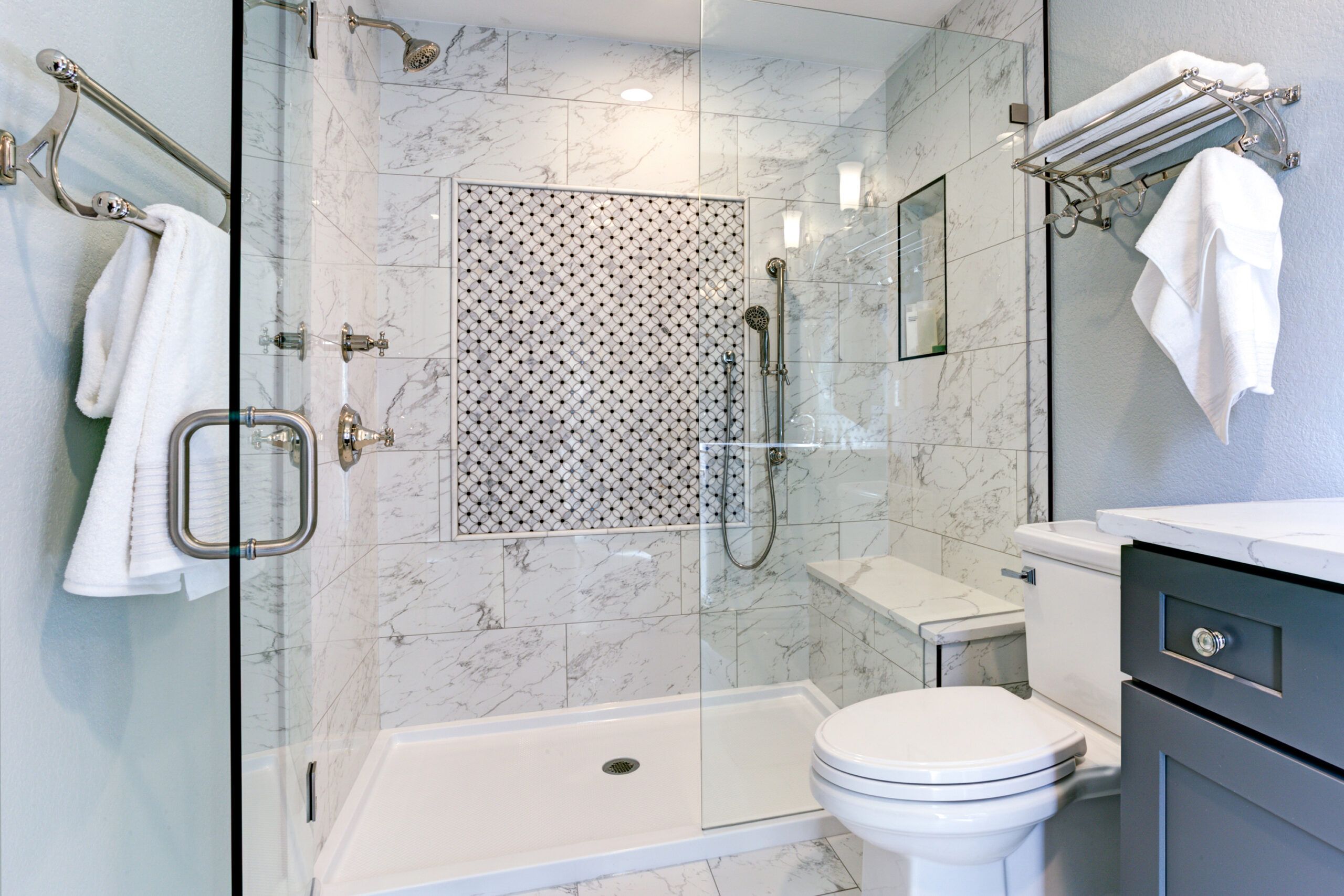 The standard bathtub is 5 feet long x 30 to 32 inches wide. Although anything smaller is difficult to find, you can specify either a corner tub or one less than 5 feet long. American Standard's economy McKenzie tub in enameled steel is 4 feet long. The Mayflower corner bath by Kohler is crafted of cast iron and designed especially for tight applications.
Some manufacturers will also custom-make a tub or whirlpool to your specifications. However, James Walsh, team leader for product development/product marketing for acrylics and enamel products at American Standard, has doubts about the action of a whirlpool in anything smaller than 5 feet. Walsh says, "It just won't work right. The jets push a lot of force, up to 8 gallons per minute, which could send water right out of the tub."
According to Walsh, one of the most important considerations with bathtub size is rim height. The higher it is, the greater the water coverage enjoyed by the bather. Taller persons will have greater trouble with lower tub rims.
Can't fit a bathtub? Jonas Weiner, of Best Plumbing in Katonah, New York, notes that showers can be custom-made to fit any dimension; however, anything under 36 inches square is considered tiny and most codes require a minimum width of 32 inches. He suggests a neo-angle shower that fits into a corner as the best choice when space is a consideration.
The Biarritz 40 one-piece shower from Maax, Inc.'s Premium line measures only 38 5/8 inches square. Also from Maax is the Versailles, which functions as a tub and shower. This 29 5/8 x 31 3/4-inch space-saving unit includes built-in soap dishes, shelves, and a seat.
Toilets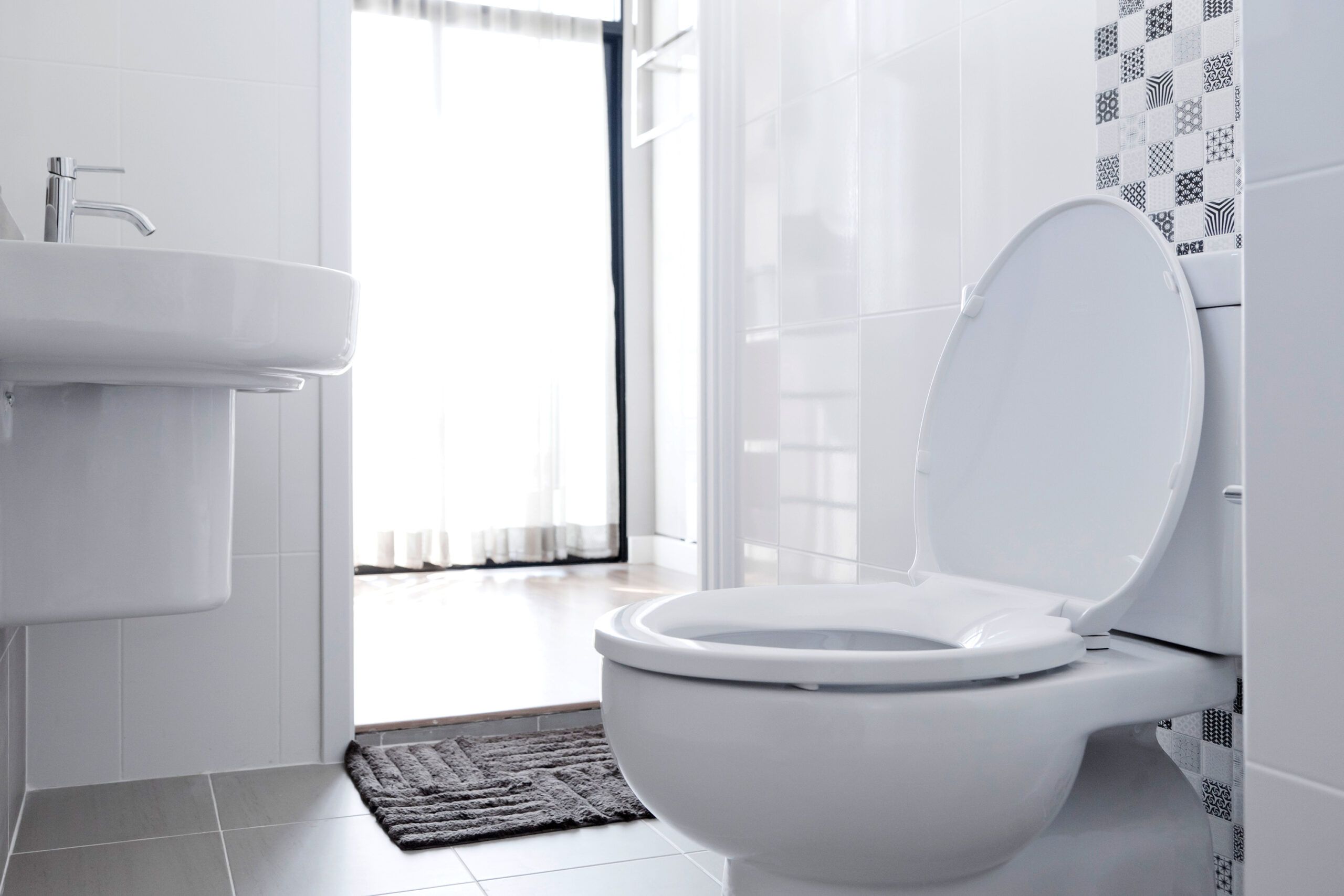 With toilets, the rough-in dimension, the shape of the seat (rounded or elongated) and tank design (one- or two-piece) all determine how much space a toilet will take up. The rough-in is the distance from the wall to the center of the closet bend (toilet drain) in the floor. Most newer homes have a 12-inch rough-in; older homes having a 10- or 14-inch measure.
Naturally, the closer the toilet is to the wall, the less space it takes up. Kerr often calls for smaller fixtures in older homes where the rough-in is 10 inches and the toilet is centered in a 28-inch rather than a 30-inch space along the wall. "It's not that a regular-size toilet won't fit," she explains. "It would just look awkward and feel too large for the space."
"Beware of taking a toilet with a 10 inch rough-in and putting it on a contemporary 12-inch rough-in without a special flange," cautions Bissell, "It won't fit." He recommends using a 12-inch rough-in with a rounded or compact elongated front to get the best use of a small space. Another trick, according to Bissell, is to use a one-piece toilet because its low tank creates the illusion that it's smaller. Actually, the distance from the bowl rim to the floor is the same as it is on a two-piece toilet.
Today, elongated bowls are considered more comfortable, but rounded bowls take up less space. In general, round-front toilets extend 25 to 28 inches from the wall. Elongated toilets extend 29 to 31 inches. Because the toilet sits opposite the door in many smaller bathrooms, a regular elongated toilet can restrict the size of the door or its swing. Compact elongated bowls offer the same comfort but don't protrude as far.
For instance, American Standard's two-piece Compact Elongated Space Saver fits into the space of a round-front bowl. The Rialto, a one-piece round-front toilet by Kohler, is even smaller. At 25½ inches front to back, it juts out less than any toilet in the industry.
Bath specialist Kerr, who does 10 to 15 percent of her work with smaller-scale items, feels that having to use smaller fixtures shouldn't compromise the overall design of the room. Although you have to pick fixtures that fit the space, she cites material selection as the other critical issue in small spaces. "Everything has to fit together visually as well. All the materials should be coordinated," she explains. Kerr recommends a single-color floor and walls that blend with the fixtures as the best scheme for making a small bathroom easier on the eye.
The Space You Need
The National Kitchen & Bath Association suggests these basic clearances and fixture sizes based on its design parameters and typical code requirements. Always check with your local building department for guidelines.
Sinks
A minimum clear floor space of 30×48 inches should be provided in front of the lav. Up to 19 inches of the 48-inch floor space can extend under the lav when a knee space is provided. The minimum clear space from the centerline of the lav to any side wall is 15 inches. The height of the sink or vanity should fit the user(s).
Toilets and Bidets
Most codes require at least 15 inches (measured from the center of the toilet) from any side wall or obstruction and not closer than 30 inches center to center to any other sanitary fixture. (The NKBA actually recommends 32 inches.) There should be at least 24 inches of clear space in front of a toilet or bidet.
Bathtubs
While there are no code requirements for tub size, minimum clear floor space alongside a bathtub should be at least 60 inches long (the length of a standard tub) and 30 inches wide. Always allow clear space for access to plumbing and/or whirlpool motors.
Enclosed Showers
While the NKBA recommends a minimum usable interior wall-to-wall dimension of 34 inches, 32 inches is allowable. The Uniform Building Code, which is used on the West Coast, requires that all showers, regardless of shape, have a minimum finished interior of 1,024 square inches, with an interior circular diameter of at least 30 inches.
Where to Find It
1 Centennial Ave.
Piscataway, NJ 08855-6820
800-524-9797, ext. 199
3699 Industry Ave.
Lakewood, CA 90712
800-726-7680
600 Cameron Road, Ste-Marie (Quebec)
Canada, G6E 1B2
888-957-7816 #4
14217 NE 200th,
Woodinville, WA 98072
800-445-0494