Wrecking Ball or No?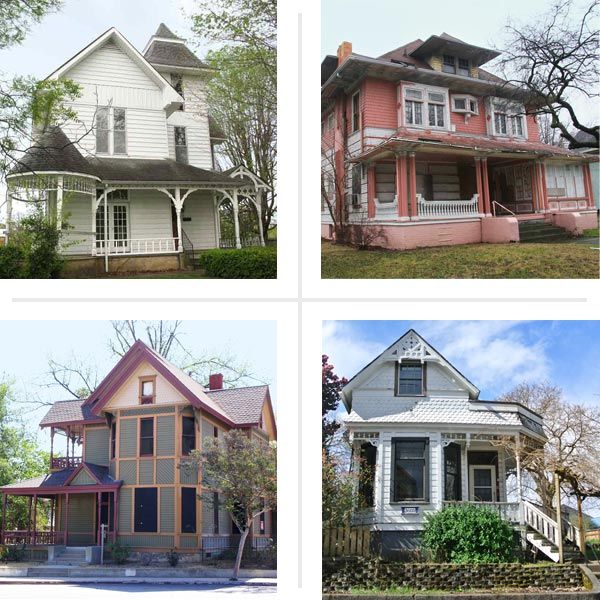 Each week, we get dozens of e-mails from readers wondering what ever happened to the houses featured in our popular back-page column, Save This Old House. We know you're dying to find out if that Georgia Greek Revival escaped demolition, or if that showstopping California Queen Anne found a new owner. Some of the houses we featured last year did in fact find new owners—owners who are at work painstakingly restoring them right now. Others were not so lucky.
Jan/Feb 2013: Maine Second Empire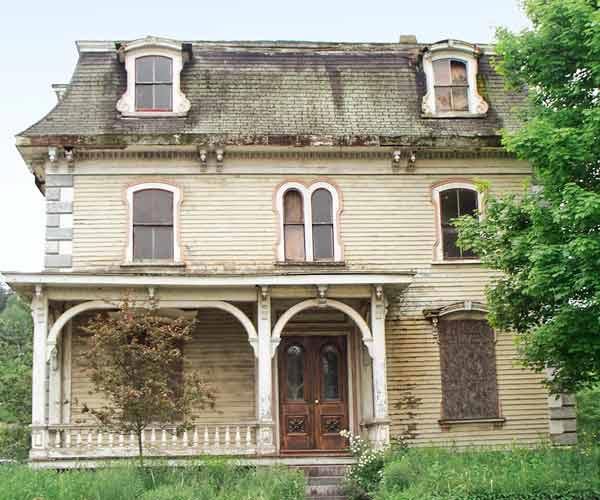 Location: Frankfort, ME
Status: Saved!
Built in 1864 by local shipwright Franklin Treat, this 4,305-square-foot Second Empire wowed us with its impressive woodwork and hand-carved embellishments. The home was purchased in September 2013, putting an end to over 30 years of vacancy, and we've been told that renovations are underway to infuse this coastal gem with new life.
March 2013: Roomy Queen Anne
Location: Appleton City, MO
Status: Saved!
This graceful Queen Anne and its beautiful original marble and wood details caught the eye of readers from Cedar Rapids, Iowa, about 400 miles north of Appleton City. The dedicated new owners make the six-hour commute every other week to work on the house with hopes to move there in the next year.
April 2013: Virginia Italianate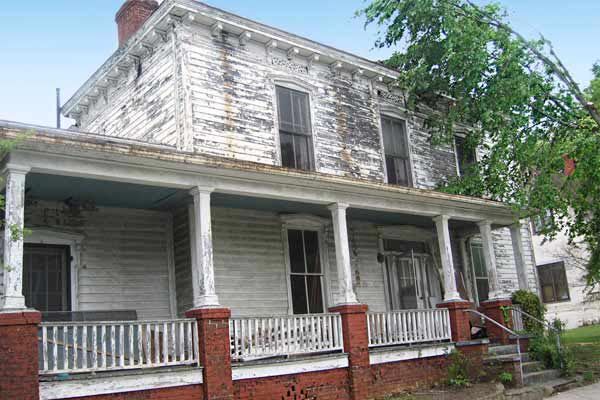 Location: Danville, VA
Status: Still Available
Located on the North Carolina–Virginia border, this post–Civil War Italianate is still available for just $24,900. A stately front porch encloses the home's 2,758 square feet and most of the original woodwork remains within, including heart-pine floors. This historic home needs new plumbing and wiring and an updated heating system, as well as roof repairs, though whoever buys the home will likely receive incentives from the town. Anyone interested can contact Mark Willard: 434-209-0618
May 2013: Georgia Greek Revival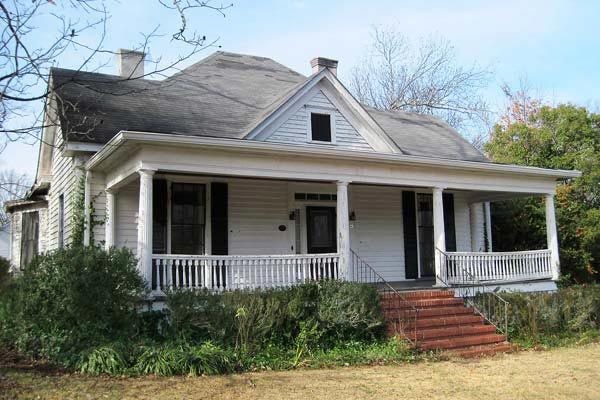 Location: Social Circle, GA
Status: Saved!
"We have a success story!" cheers Tom Brown, president of the Historic Preservation Society of Social Circle. "We got a terrific response from the article," he says. Though a local businessman ultimately stepped in to move the 1858 home, "the attention from all over the country really prompted the sale." The three-bedroom cottage was successfully relocated a whopping 150 yards from its original site to make room for the adjacent church's educational facility. Funds are currently being raised and a full restoration is slated for next year.
June 2013: Indiana Queen Anne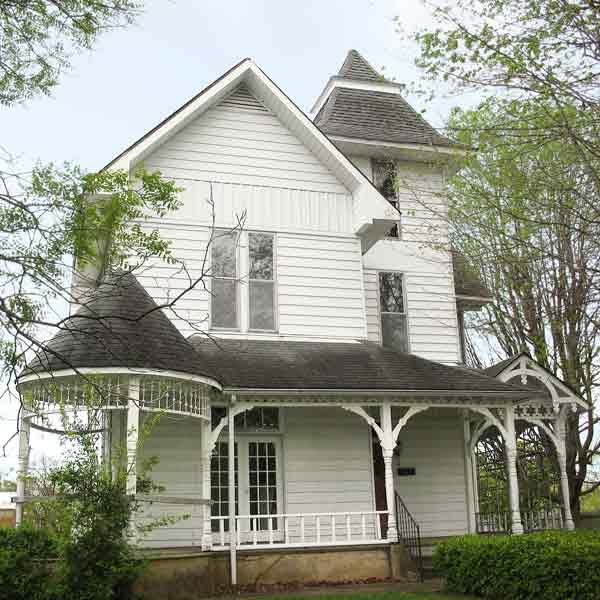 Location: Hope, IN
Status: Demolished
Despite spirited efforts from the neighboring community center and interest from our readers, no one was able to relocate this 2,600-square-foot beauty, which was ultimately demolished as the community center expanded.
July 2013: Oregon Folk Victorian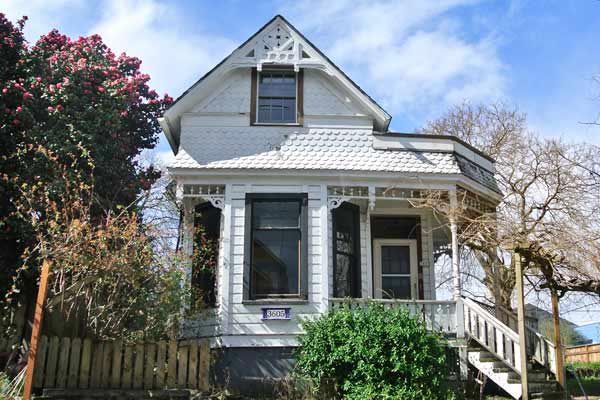 Location: Portland, OR
Status: Saved!
The relocation of this 120-year-old Folk Victorian cottage in Portland's historic Boise-Eliot district is a testament to grit and gumption. After our article ran, neighborhood activists rallied for months to stave off demolition and raise enough money to move the home to a nearby lot. In September 2013, proud residents looked on as the charming 1,731-square-foot home made its well-deserved two-mile trek. We've heard that renovations by a local couple are in progress.
August 2013: Texas Queen Anne Farmhouse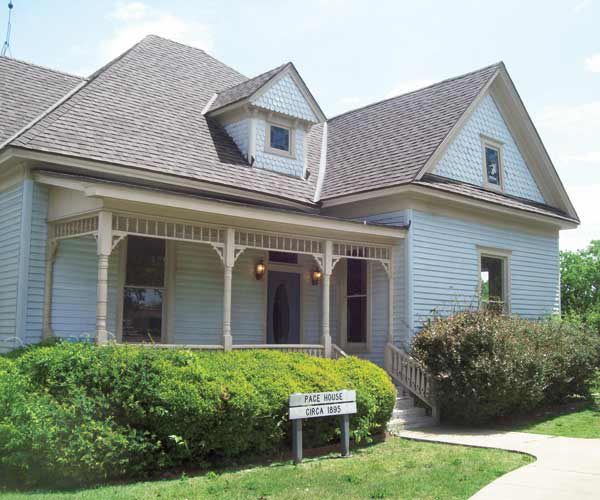 Location: Garland, TX
Status: Saved!
After being granted a six-month stay of demolition championed by This Old House reader Louis Moore, the historic Pace farmhouse in downtown Garland received overwhelming attention. So much so that the influx of calls from passionate readers and residents filled the city council's voicemail inbox. We're happy to report that Moore himself will become the new owner of the home, when he pays to move it later this year onto a lot adjacent to his current house. Following the article, Louis was also appointed the chairman of a new Special Task Force on Historical Preservation, and he's already worked to establish Garland's first historic district.
August 2013 Bonus: The Lyles House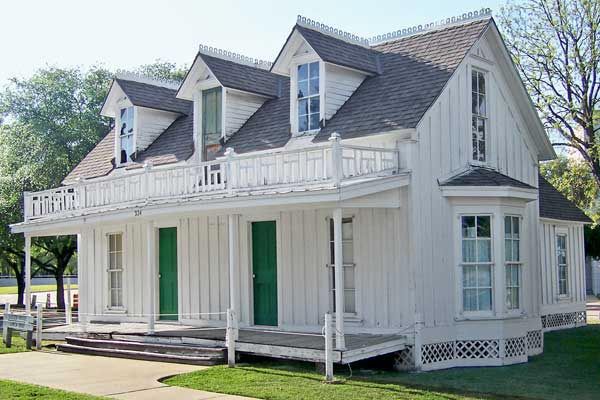 Location: Garland, TX
Status: Saved!
Readers may also remember the neighboring 1870s Lyles home from our bonus tablet edition. The 1,200-square-foot home was saved as well, and will be moved later this year to the newly formed historic district, at which point it will be restored through private/public partnership.
September 2013: California Stick Style Mansion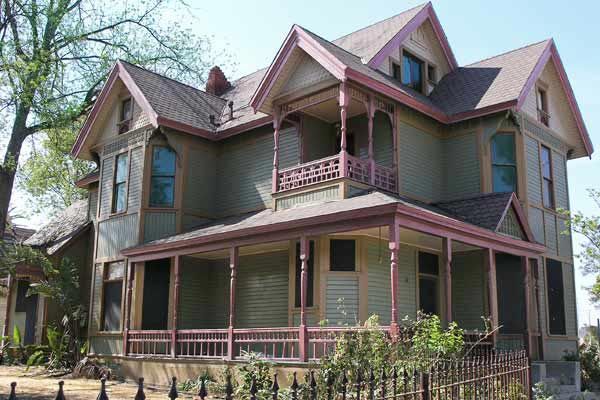 Location: Riverside, CA
Status: Still Available
If temperature averages of 66 degrees in the dead of winter and rolling hillsides filled with citrus trees isn't enough to convince you to move to Riverside, California, how about a free home? Built in 1892 by citrus mogul William McIntyre, this imposing 3,793-square-foot manse is still available for $1 to anyone who can relocate it. The interior boasts a mahogany staircase as well as maple and oak-carved mantels. A two-tiered porch wraps around the house, providing ample space to enjoy the temperate weather. Those interested in the home can contact Nathan Freeman: 951-826-5374.
October 2013: Ohio Foursquare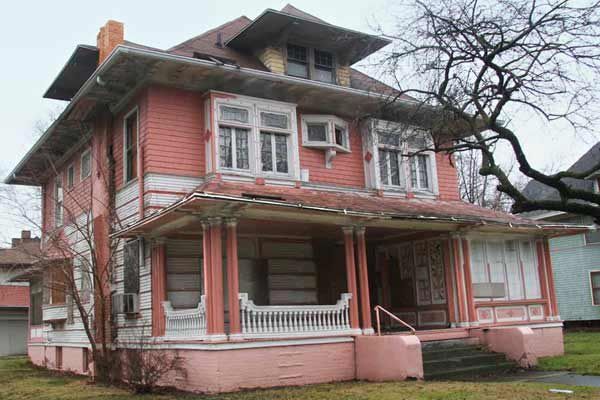 Location: Toledo, OH
Status: Still Available
Nestled in the historic Old West End district, this sprawling 3,632-square-foot house and its proud Corinthian columns remain a testament to the grandeur and affluence enjoyed by the neighborhood in the early 1900s. Though the Great Depression took its economic toll, the area is on the upswing, making now a perfect time to swoop in and restore the six-bedroom, three-bathroom home to its turn-of-the-century prime. Rest assured that this renovation demands no small commitment, as all new systems and significant structural repairs are needed. But maybe the recently reduced listing price of $1,777 is incentive enough to invest in this piece of history.
Nov/Dec 2013: Historic Missouri Farmhouse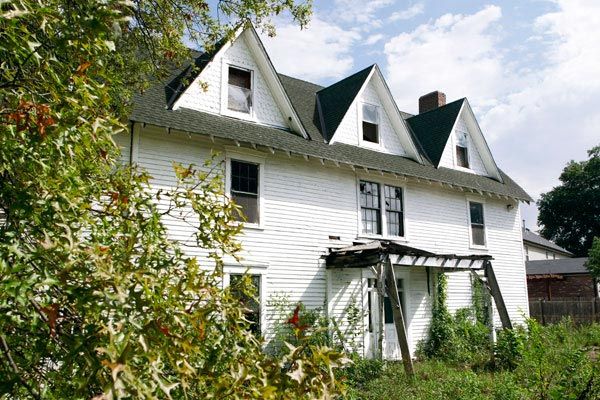 Location: Maplewood, MO
Status: Still Available
Despite the interest generated by our column, this grand Gothic farmhouse is still being offered by the city of Maplewood. Residents are hopeful that someone will step forward soon and restore what is thought to be the oldest house in town. Whoever does will own a place that's rich with history and historic details including a cherry balustrade and original mantels and woodwork.