Historic Farmhouse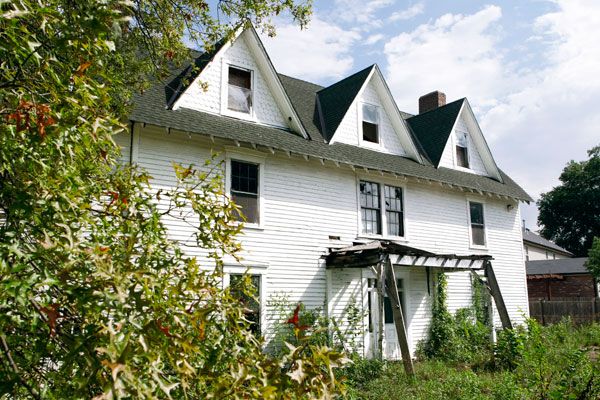 Published November 2013
Price $25,000
Location Maplewood, Missouri
Contact Marty Corcoran, 314-646-3603
The History: This grand farmhouse was built circa 1848 for State Senator Charles Rannells and his wife, Mary. The couple raised three children here, back when the home was part of their 2,200-acre estate. Their live-in staff tended the fields while Charles and Mary hobnobbed with prominent members of the community. Charles was even rumored to have rubbed elbows with Mark Twain and Ulysses S. Grant. In the 1920s, the house was sold and was used as a nursing home, reverting to a private residence in the 1970s. The city bought the house, vacant since 2000, in 2004 but has failed to fund its restoration. Now it's granting the place a 120-day stay of execution, during which time it must be sold—for less than the value of the land alone—to a new owner willing to restore it. If no buyer emerges, the house will be demolished and the lot cleared for sale.
Shown: The five-bedroom, two-bath house is on an oversize corner lot, estimated to be worth $65,000.
The Original House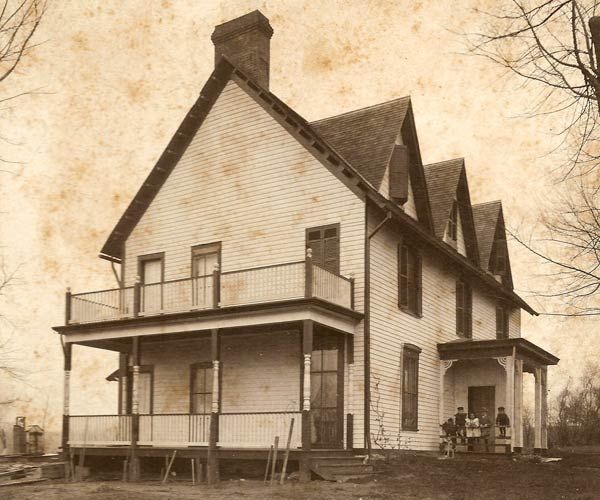 Why save it? The 3,397-square-foot structure blends elements of Greek and Gothic Revival styles and retains the original triangular dormers and trim. It's the oldest house in town, predating the incorporation of the city by 60 years.
Shown: This photograph from the 1890s provides a blueprint for the home's exterior restoration.
Front Portico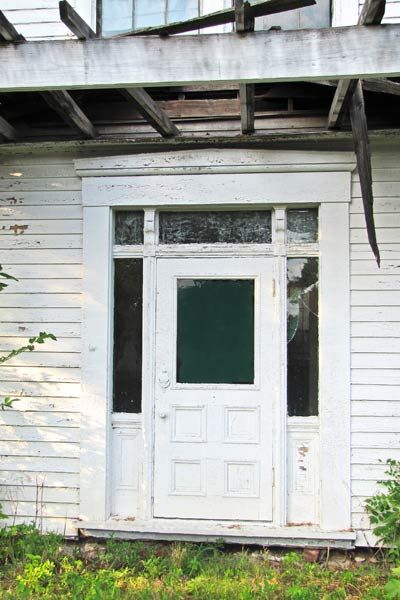 What it needs The house is structurally sound but needs all new systems. The city replaced the roof in 2005. In the more than 150 years since it was built, nearly all the farmland has been developed, leaving the original structure on a one-third-acre plot near the center of town, 10 minutes from St. Louis. Restoring the house is a big job, but your efforts will help ensure that it remains the heart of Maplewood for another century and a half or more.
Shown: The front door, transom, and side lights.
Gable Widows
One of the three gables that decorate the roofline. Charles's grandson recalled watching fireworks at the 1904 World's Fair from this window.
Original Pieces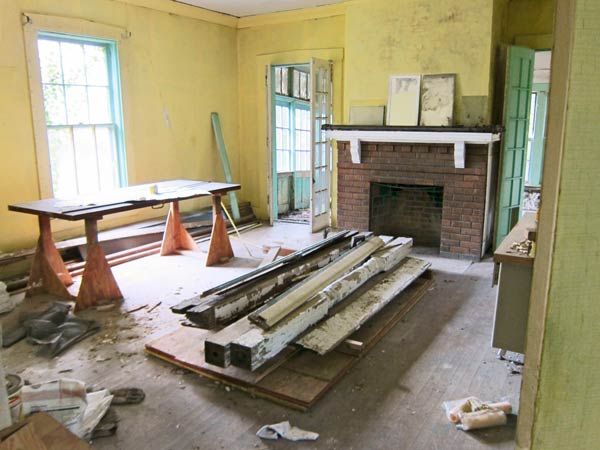 The living room holds the dismantled front portico pieces, which await stripping, repainting, and reinstallation. Window and door head casings inside the house mirror those found on the exterior.
19th-Century Newel Post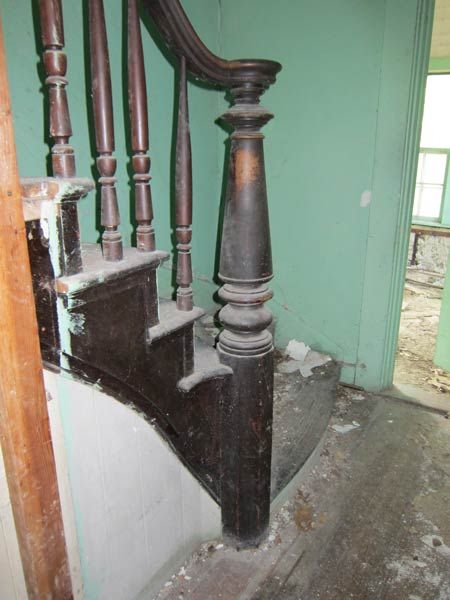 The turned newel post and balusters are original to the home and were carved from local cherry.
The House in 1904
A photograph from the winter of 1904, when the Rannells' home was one of only a handful of houses in Maplewood.
Charles and Mary Rannells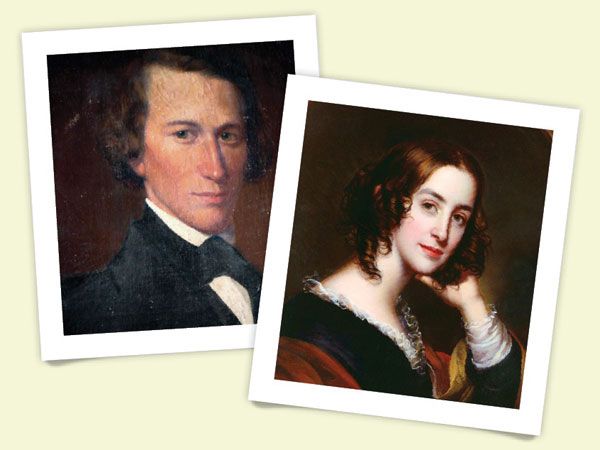 Oil portraits of the first owners of the home, Charles and Mary Rannells.
A Receipt
A receipt for the construction of the two-story side porch, completed in 1897.