Small-Town Gem with Original Details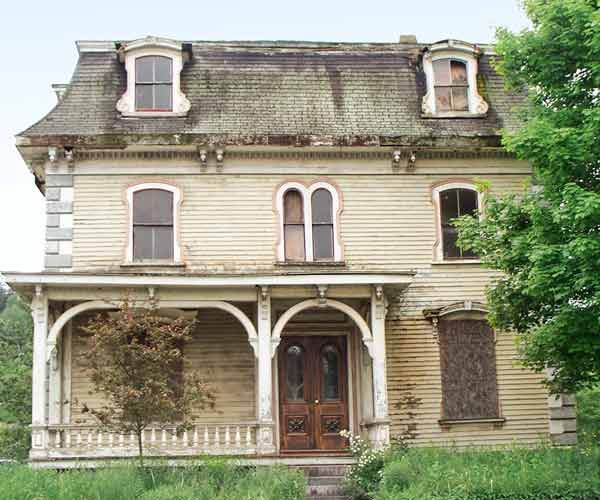 Published January 2013
Price: $65,000
Location: Frankfort, Maine
Contact: Tara Roy, Realty of Maine, 800-639-2162
The history: This charming 4,305-square-foot house was built by local merchant and shipwright Franklin Treat in 1864, back when granite, lumber, and shipbuilding were this small town's big industries. Ten years later, Treat sold the home to Louisa T. Peirce, whose late husband was granite baron George Albert Peirce and whose great-nephew Waldo Peirce became a well-known painter. After the Peirces, the house passed through many hands. Though it has been vacant since the 1980s, Treat's initials remain etched in the front doors' glass panels.
Good Example of Second Empire Style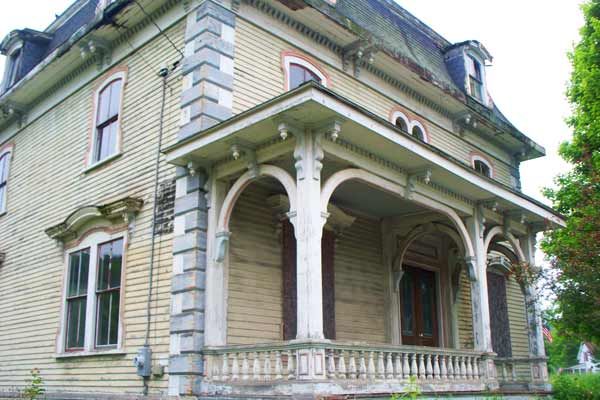 Why save it? The three-bedroom, one-bath home reflects a good example of Second Empire details, including the original mansard roof, arched windows and porch embellishments, and elaborate plaster moldings. It sits on an acre of land in the center of a quiet town of about 1,300 residents between Bangor and Belfast.
Building and Zoning Flexibility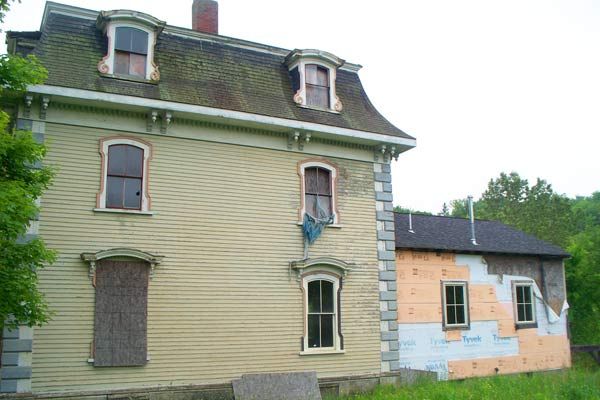 What it needs: The structure is sound, but roof repairs and system updates are needed. The kitchen is gutted, though previous owners poured a foundation for a new one. There are no zoning restrictions, so a new owner could use the house as a shop, a studio, or an office with living quarters—or simply restore it as a family home for another century and a half of small-town living.
Detailed Entry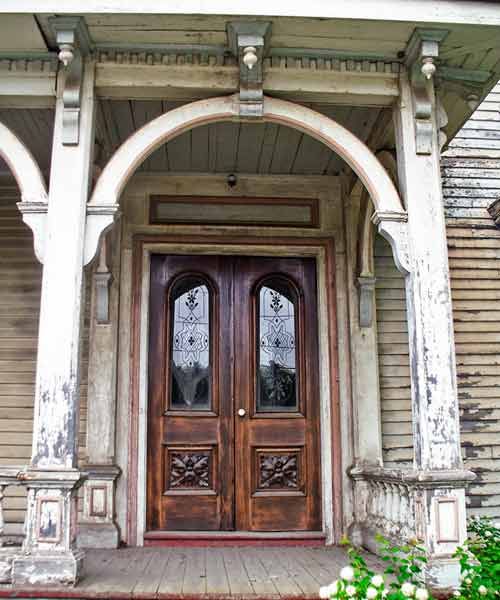 Ornate archways and double doors with carved-wood and etched-glass details grace the front entry.
Welcoming Staircase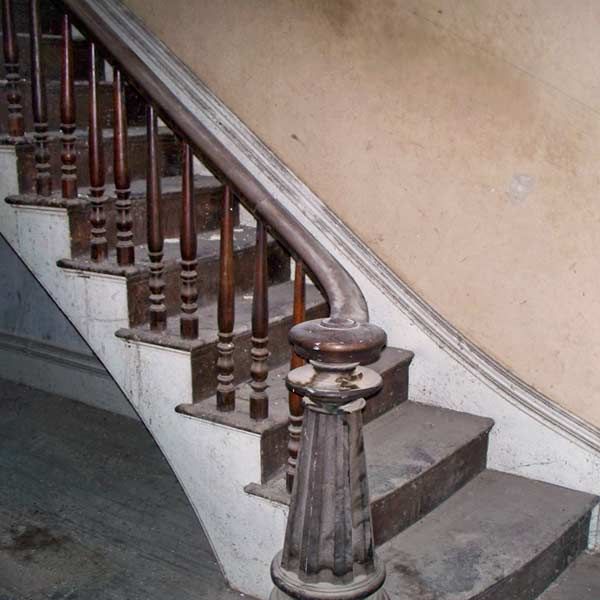 Inside, much of the impressive front staircase remains, though some loose balusters have been stored and await reinstallation.
Intact Moldings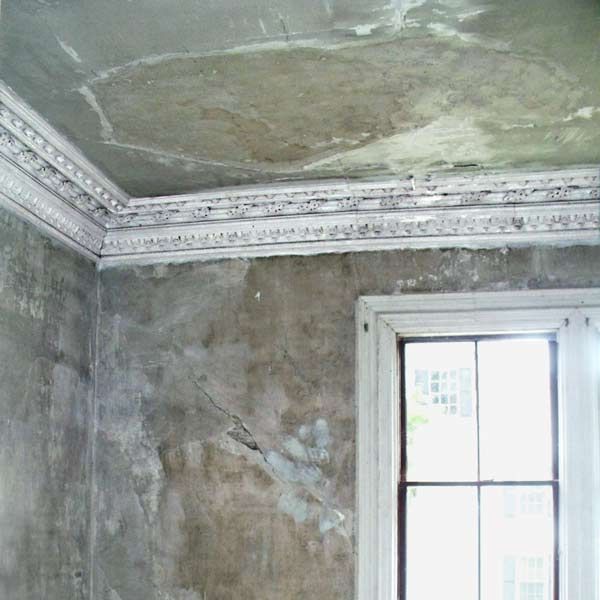 Elaborate plaster crown moldings in the public rooms of the house are still in good shape.