A Frontier Family's First Texas Home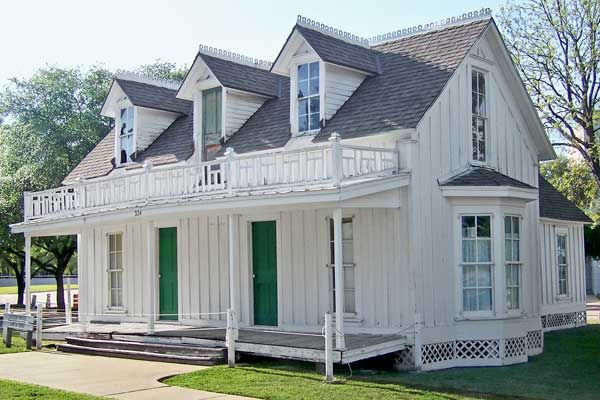 Price: $0 (must be moved)
Location: Garland, Texas
Contact: Becky King, 972-205-2893
The History: It was 1868 when William and Lavenia Tinsley packed their children into a covered wagon and made the 1,100-mile trip west from Blacksburg, Virginia, to northeast Texas. The family settled on the outskirts of present-day Garland, where they bought just over 70 acres of land and a 196-square-foot log home. Several years later, they dismantled that home and built this farmhouse on a portion of the original foundation, reusing the floor joists, which likely date back to the 1840s. The couple had 10 children, so as many as 12 Tinsleys might have shared the small space at one time.
After decades in the family, the house was bought and sold several times and, on two occasions, was moved within town. For most of that time, it was owned by the Lyles family, for whom the house is named. In 1979, it was donated to the City of Garland. Now the house must be moved a third and, hopefully, final time—within the next six months—to make way for the construction of a new town square.
Shown: The house is approximately 1,200 square feet and is being stored by the town on a truck bed. Buildable lots in the area start at around $15,000. The city planned to restore the home but stopped after replacing the roof.
Oldest House in Garland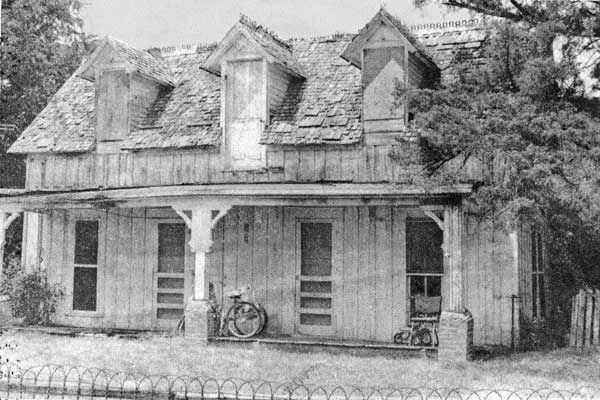 Why Save It? The Gothic-influenced 1870s farmhouse is the oldest home in Garland. The porch balcony spans the width of the house and is accessible from a door in the center dormer. Entrance doors on the front of the house open to two separate parlors—likely the original rooms for the male and female Tinsley children.
Shown: This 1970s photograph shows the house in its previous location, with different porch supports and no railing on the balcony.
Layout Decisions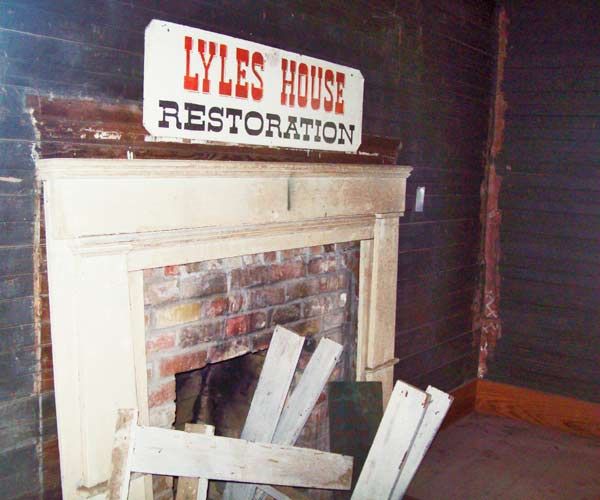 What It Needs: Once moved to a new site, the house will require an overhaul of its plumbing, heating, and electrical systems. The second floor is an unfinished attic. The new owner will need to decide whether to return the house to its original 1870s layout or preserve a series of additions from the turn of the last century at the back, which includes two bedrooms. Either way, once the renovation is complete, you'll have a restored relic of old-time Texas with room for a dozen of your nearest and dearest.
Shown: This simple wood mantelpiece was built by hand, possibly by William's brother Jesse, a carpenter by trade, who lived nearby.
Access to The Unfinished Attic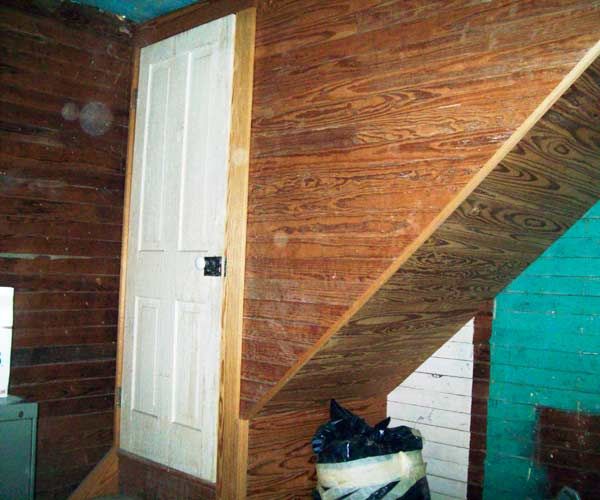 A staircase near the back of the house leads to the unfinished attic.
Locally Milled Southern Yellow Pine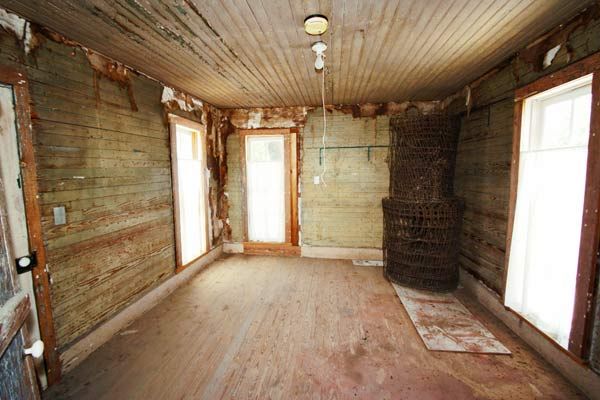 A view of the living room. Many of the homes walls, floors, and ceilings are locally milled southern yellow pine. Most of the planks have been painted but could be stripped to expose the wood grain.