What's the use of balmy weather and long summer days if you can't hang out in your yard and have some fun? But if there's nowhere good to sit and nothing fun to do at your house, don't fret.
DIY Summer Projects
These 28 fun summer projects, culled from the TOH archives of great weekend upgrades, will enhance your yard, beautify your exterior, and give everyone in the family something exciting to do. Pick and choose from our DIY weekend projects that are right for your home, and soon you'll have the most attractive and entertaining yard on the block.
Make a Herb Planter From a Wagon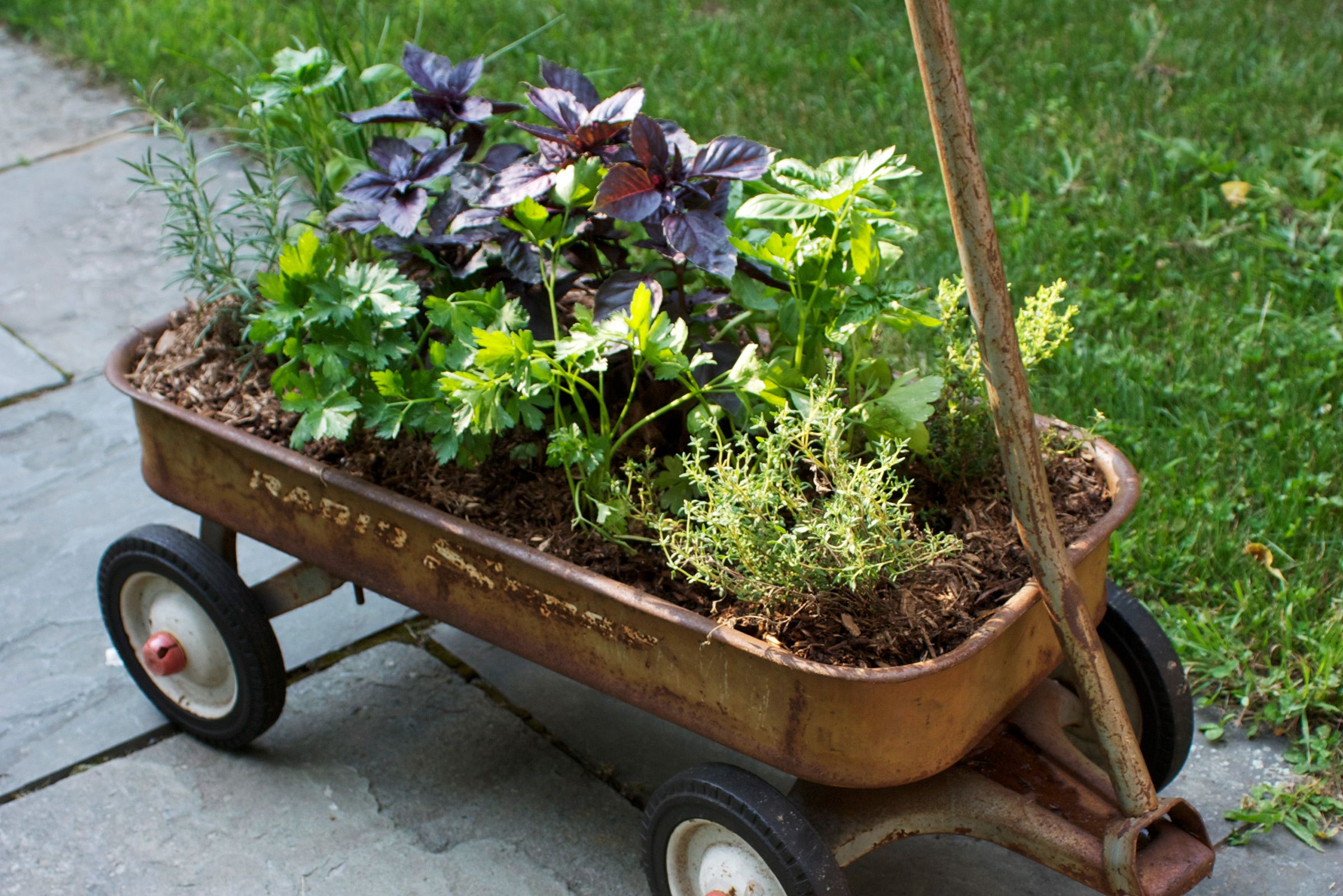 Looking to spice up your container garden? Dig out Junior's rusty old Radio Flyer and turn it into a mobile planter that can go from a sun-steeped corner right to your kitchen door. Here's how to get rolling: How to Make an Herb Planter From a Wagon.
Build a Tree Bench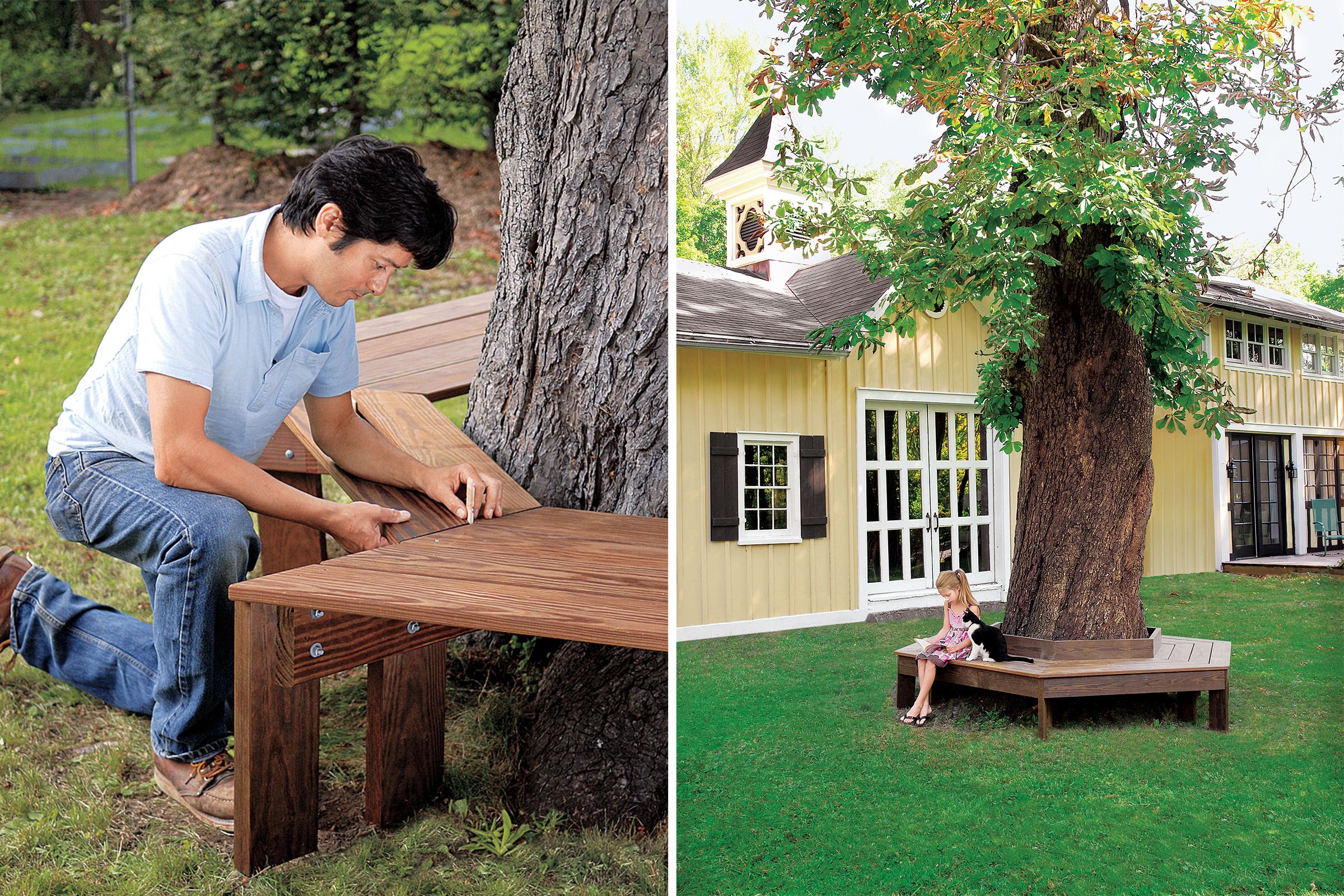 This comfy, stay-cool spot has room for the entire family and practically looks like it's a part of the tree itself. Put your bench together, and you'll enjoy lounging on it with a favorite book all summer long.
Check out How to Build a Tree Bench.
Cook Up a Great Outdoor Kitchen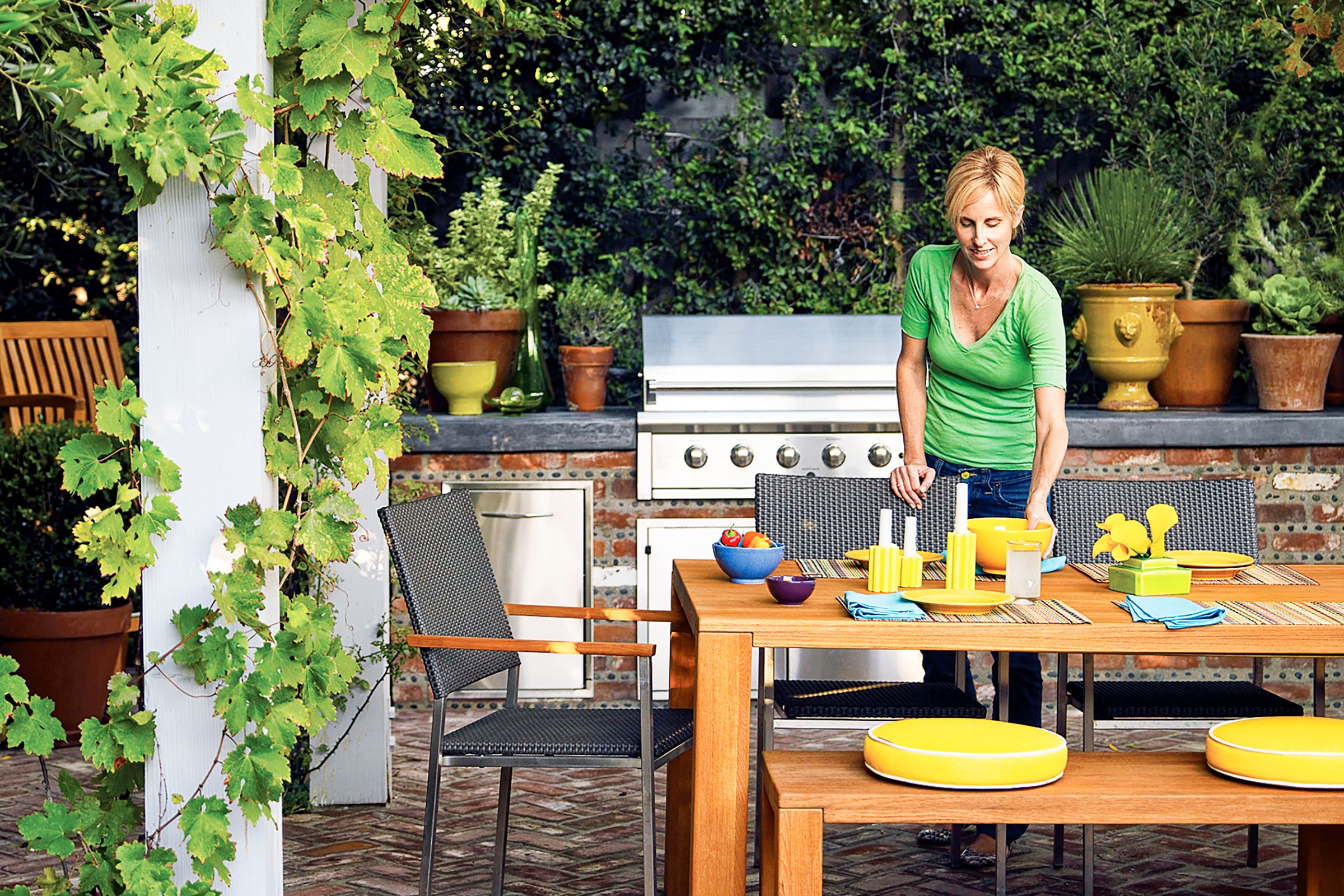 If you've been hankering for an open-air cooking area, check out our guide to the ingredients it takes to make a five-star space. Incorporate as many as you like—and as your budget allows—then save the rest for summers to come.
Read This Before You Put In an Outdoor Kitchen
Sell Lemonade with the Kids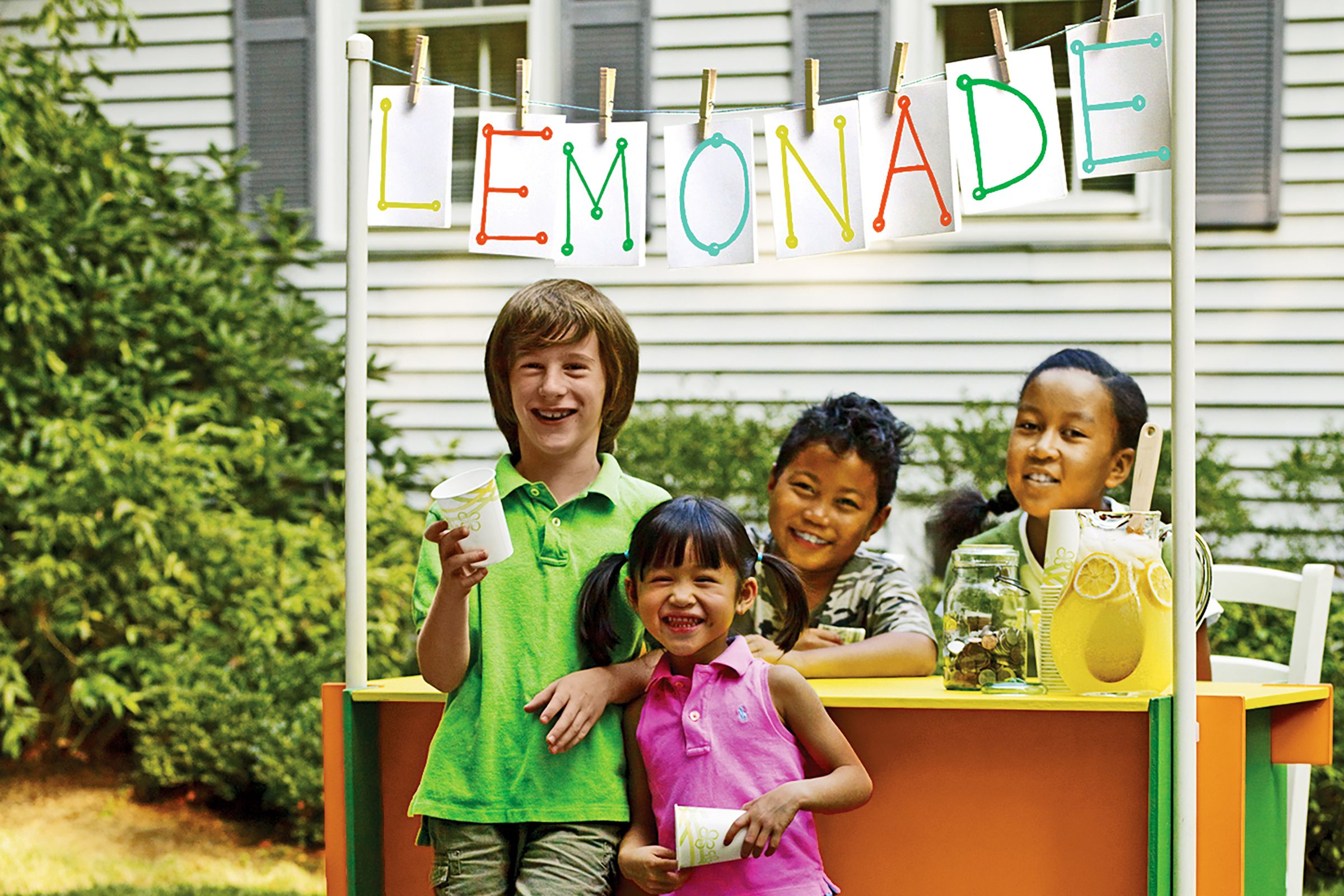 When the sun is hot and kids are bored, there's nothing better to get them motivated than a project that comes with a built-in reward. Building this old-fashioned lemonade stand is sure to spark some creative interest, along with a bit of entrepreneurial spirit.
See How to Build a Lemonade Stand.
Create a Backyard for Playing Games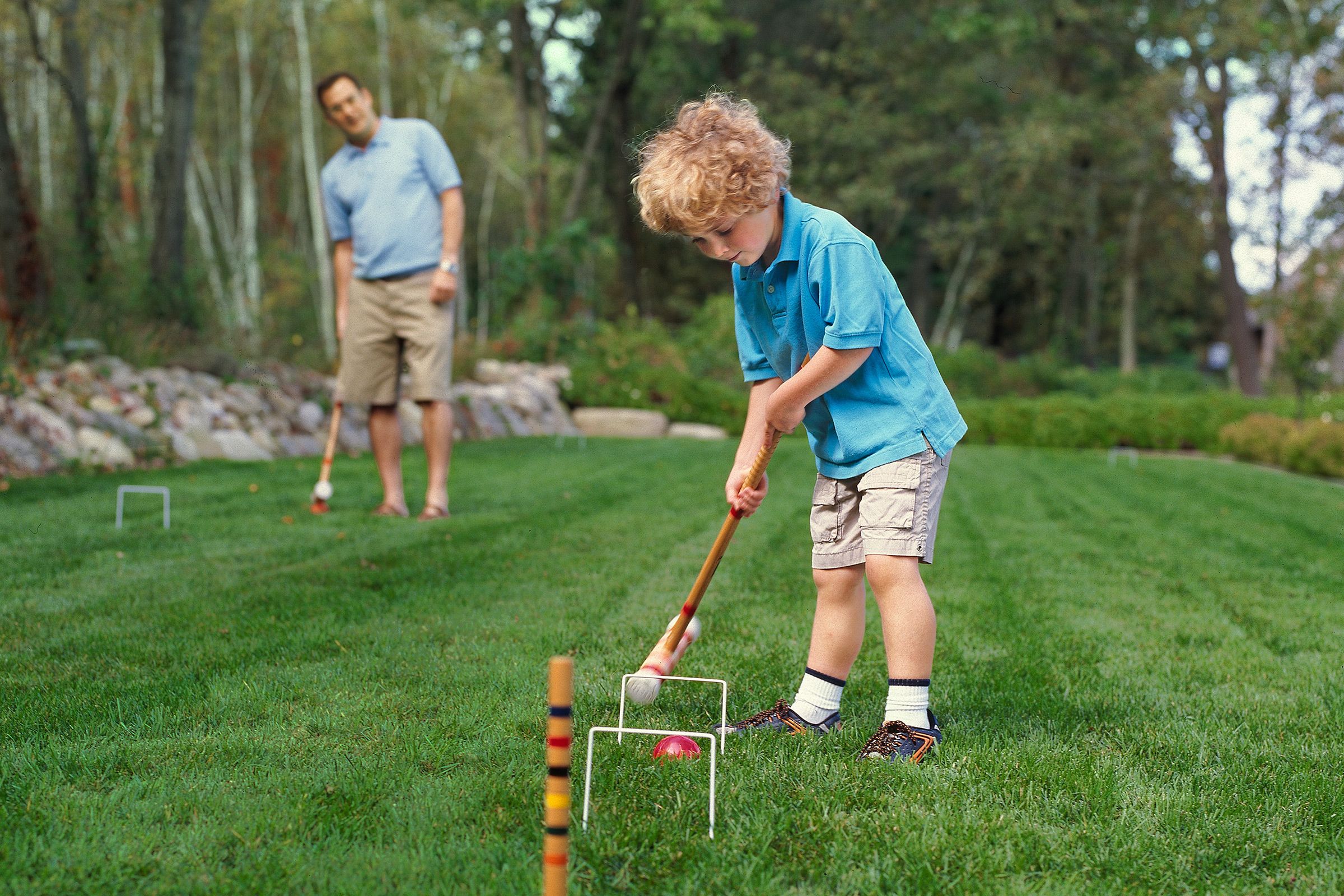 If you build it, they will come. But to effect this kind of leisure-time loyalty, you need some sophisticated games, games of skill and strategy, games once played by warriors and kings—games like bocce, horseshoes, and croquet. See how to get your backyard ready for the next big tournament!
Grow Fruits and Vegetables Anywhere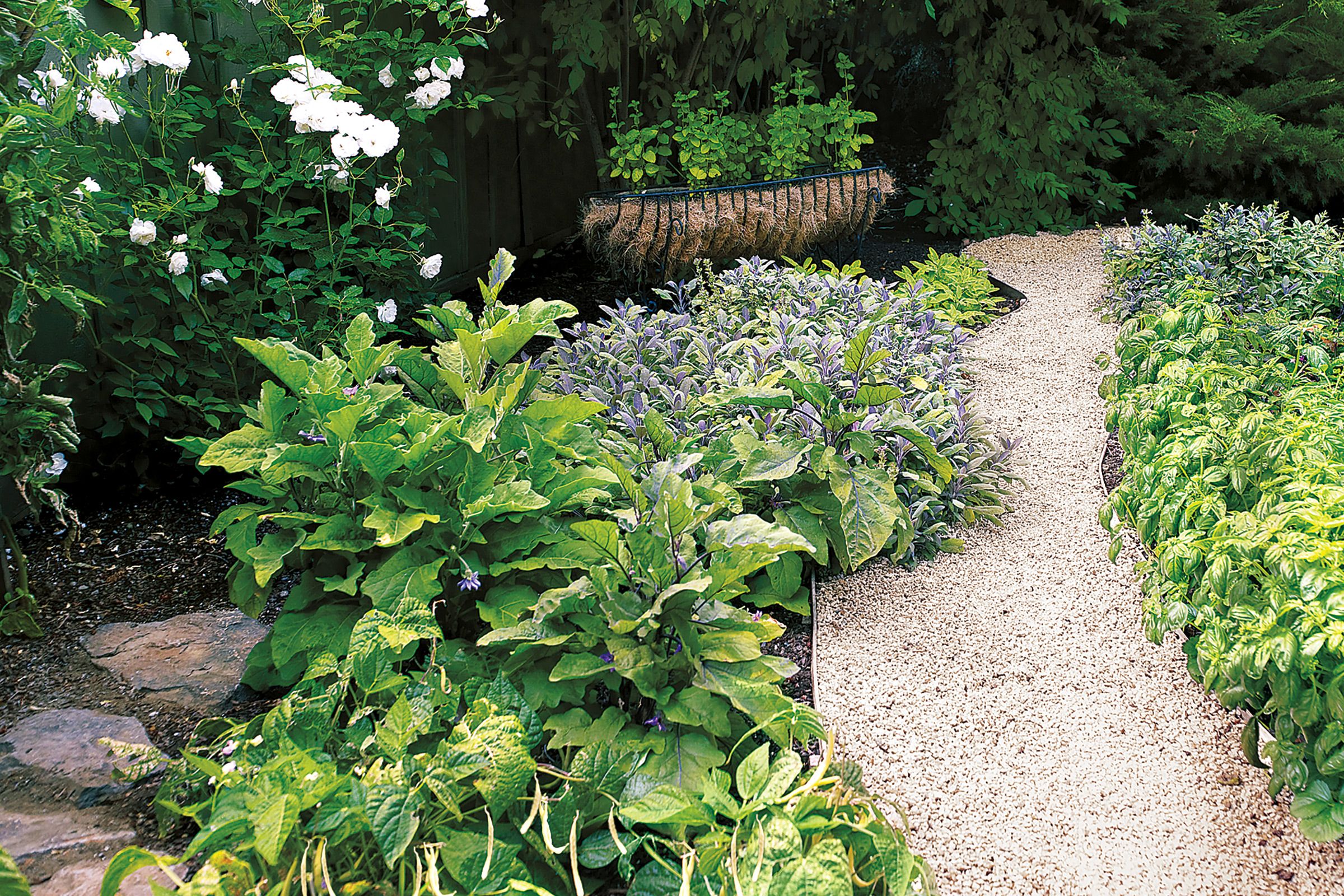 You don't need a backyard farm to enjoy the tangy flavor of just-picked blueberries or the juicy sweetness of vine-ripened tomatoes still warm from the sun. Strategize right, and you can grow a lot of food in a tiny space, even in full view of your neighbors. See these 10 tips to get started!
Build a Potting Bench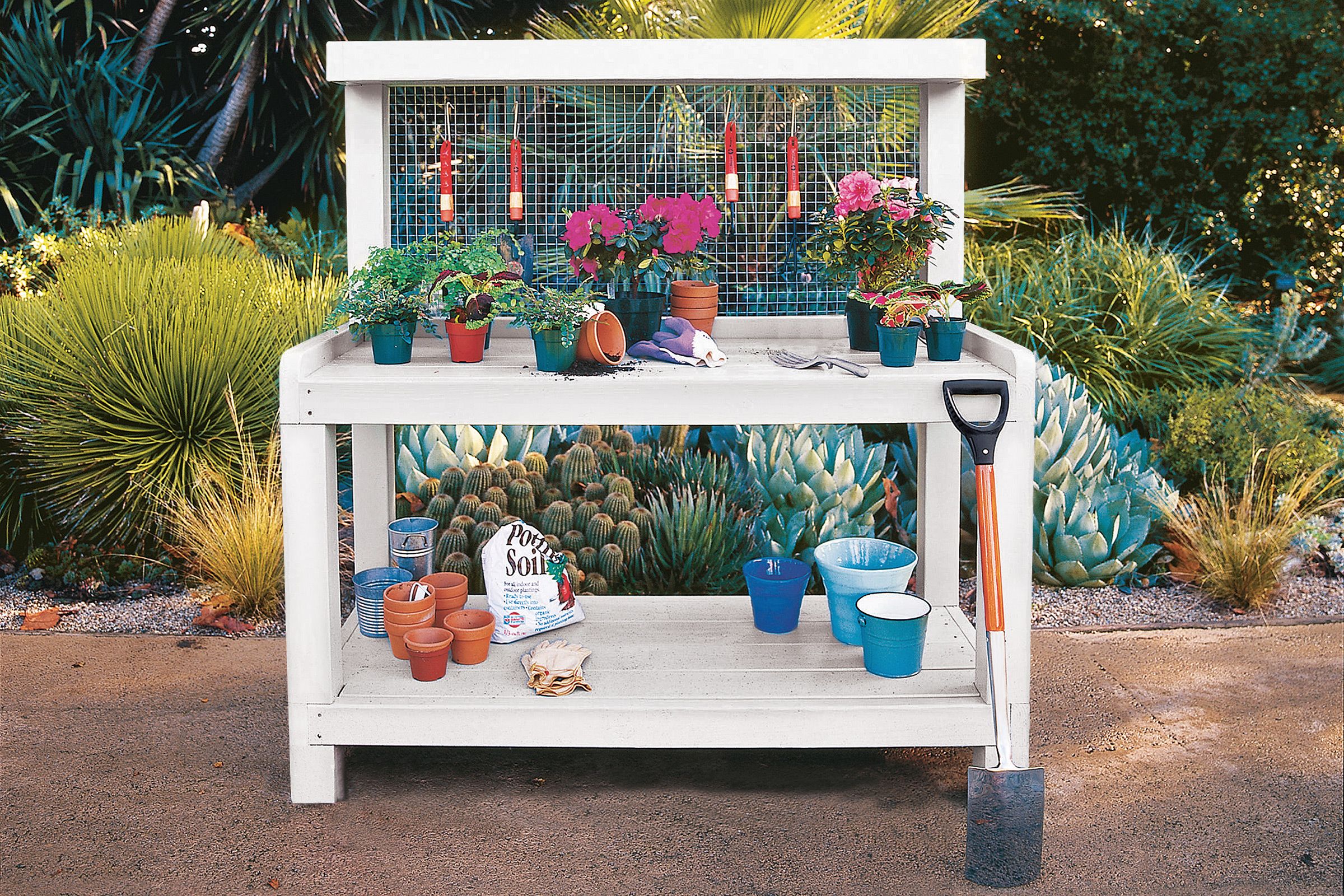 Even if you love gardening, repotting plants or dividing flats can feel like a real chore if you have to scavenge for supplies in the dark corners of the garage. Park them on a dedicated workstation, however, and you'll never waste time hunting them down again. Construct our simple, three-tier potting bench and keep your favorite hand tools right at your fingertips.
Put Landscape Lighting on Your Front Walkway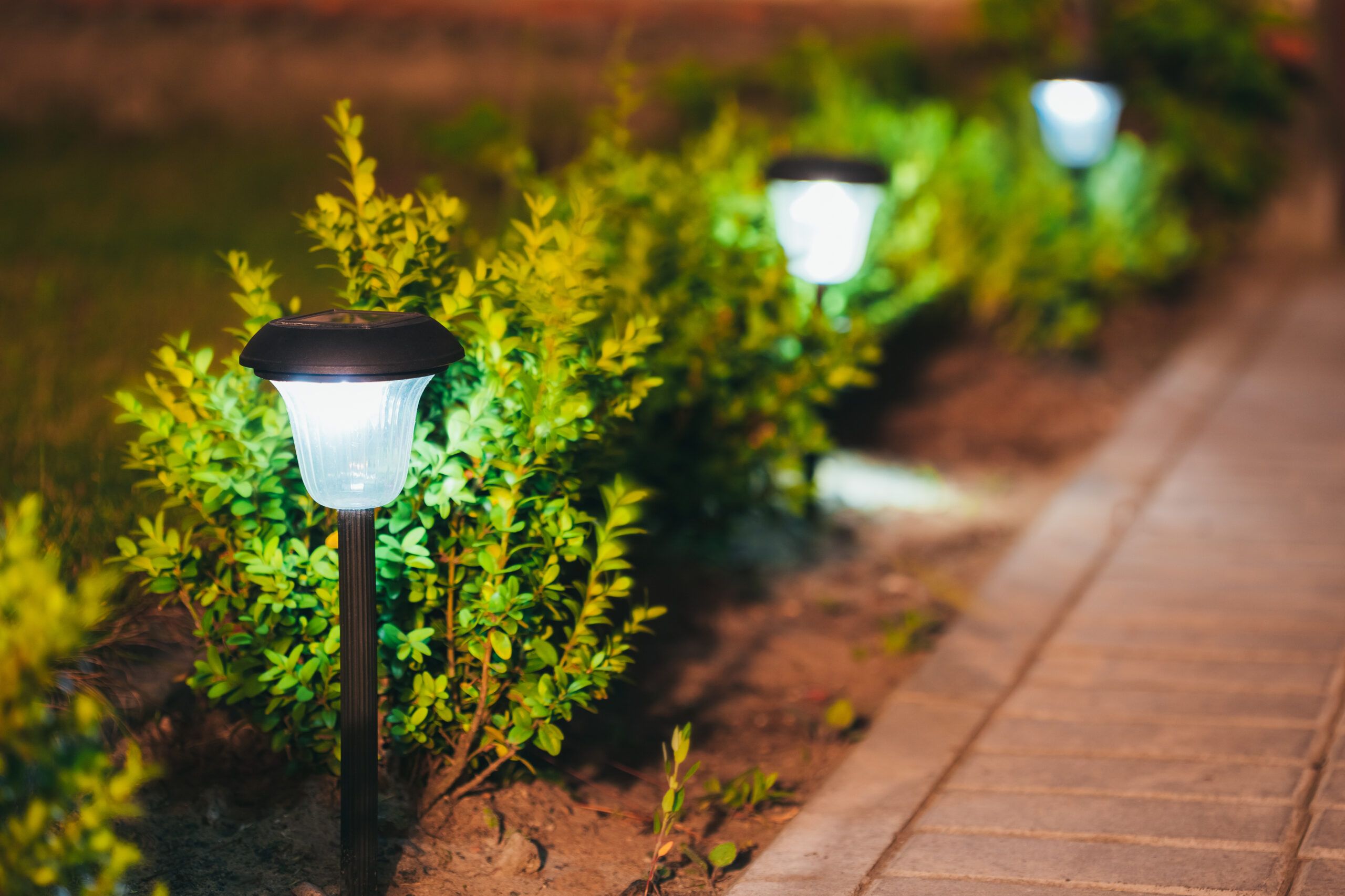 Enhance the nighttime curb appeal of your home—and add a measure of safety and security—with low-voltage landscape lighting. Install these exterior-grade fixtures along walkways and driveways, or illuminate steps, trees, stonewalls, fences and other prominent landscape features.
Add a Simple Deck to your Backyard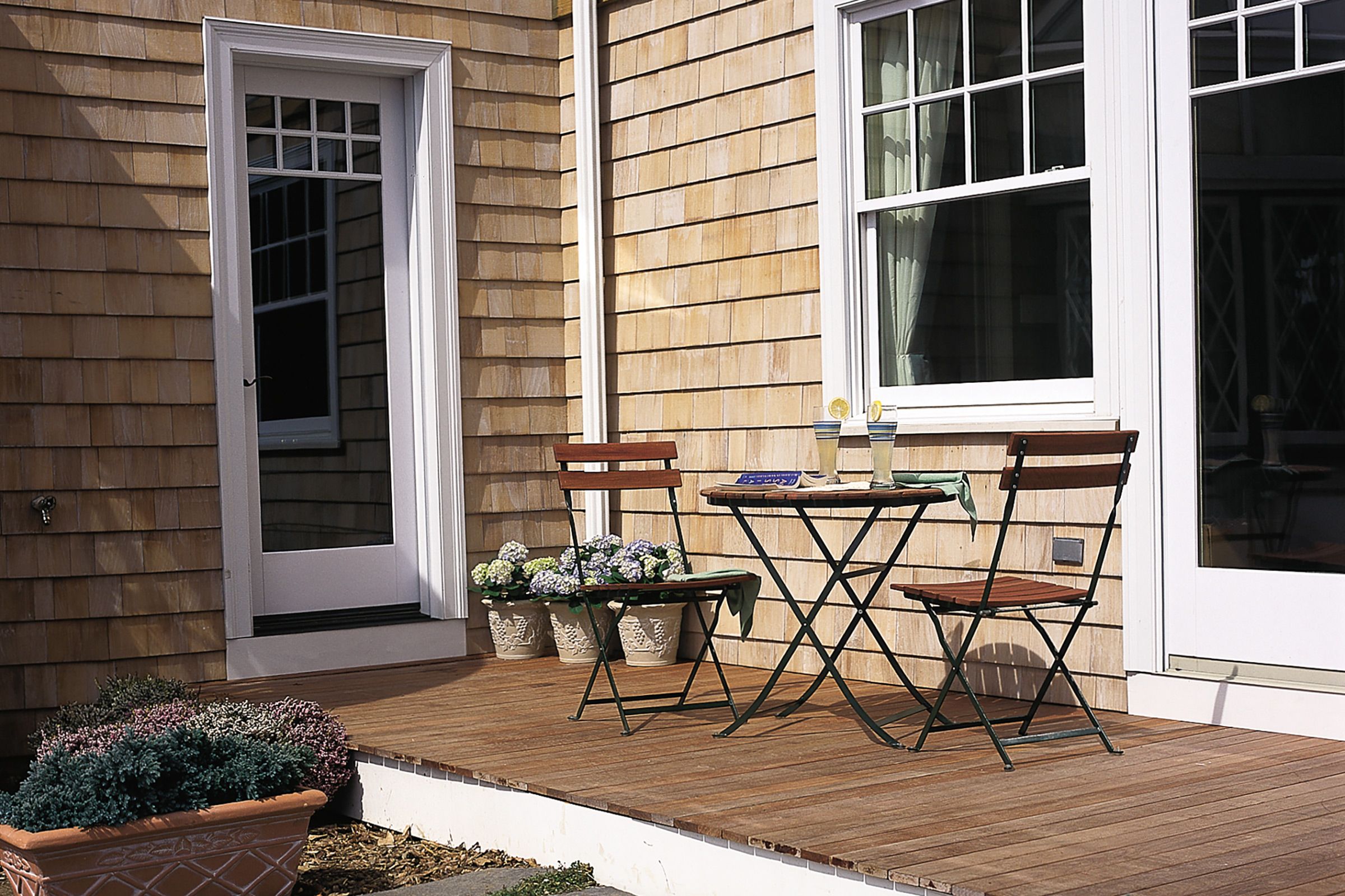 Always dreamed of building your own deck, but were hesitant to tackle such a large, complicated construction project? We've got some good news: All you need are some basic carpentry tools and the desire to invest a little sweat equity. See demonstration of the proper techniques for building a small, simple on-grade deck.
Get Grilling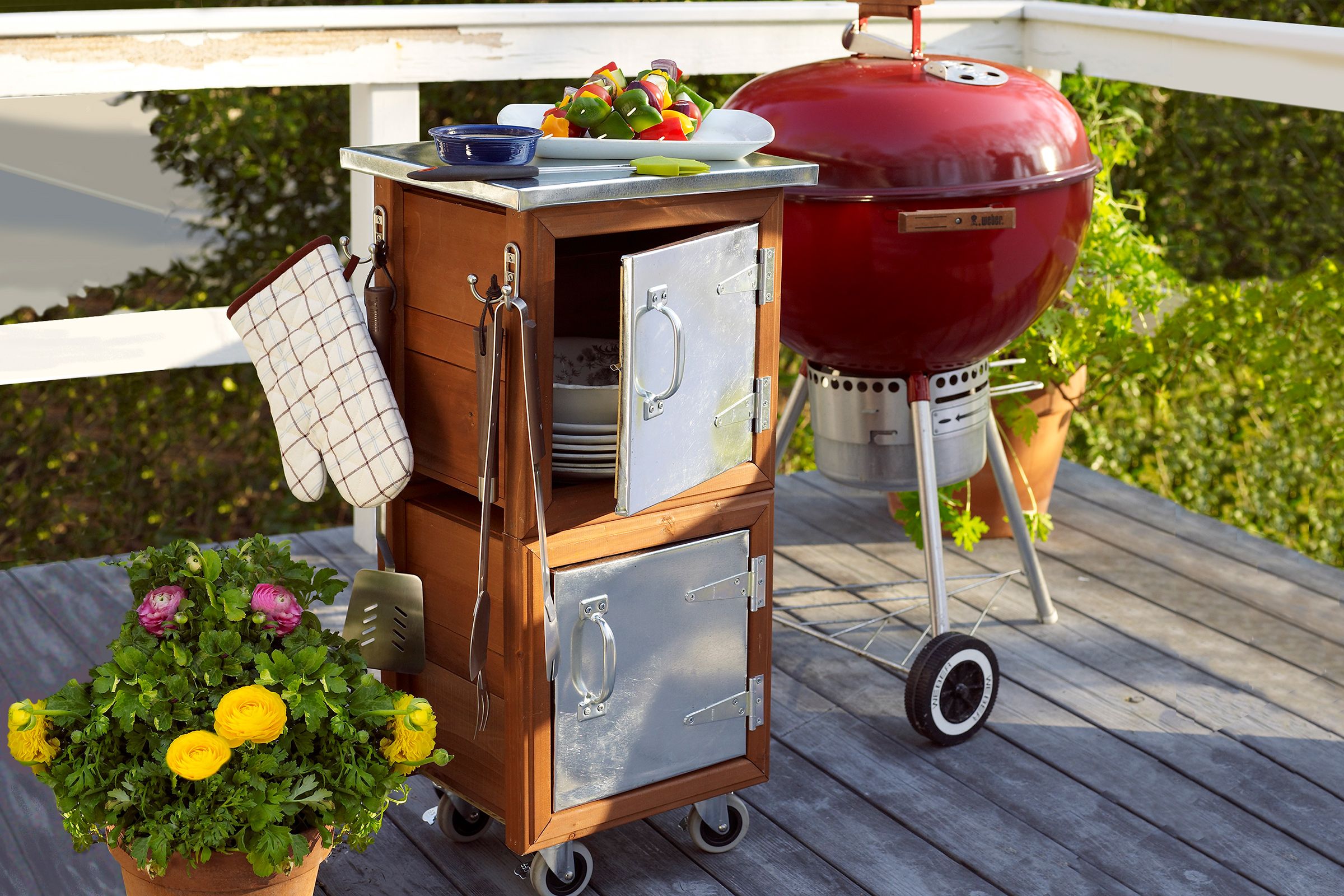 If your grilling skills are in high demand all summer, you need a proper cart that will store all the necessary tools and platters. See how to assemble this master grill station, assembled from wood planters and metal-wrapped plywood.
Take the Bar Al Fresco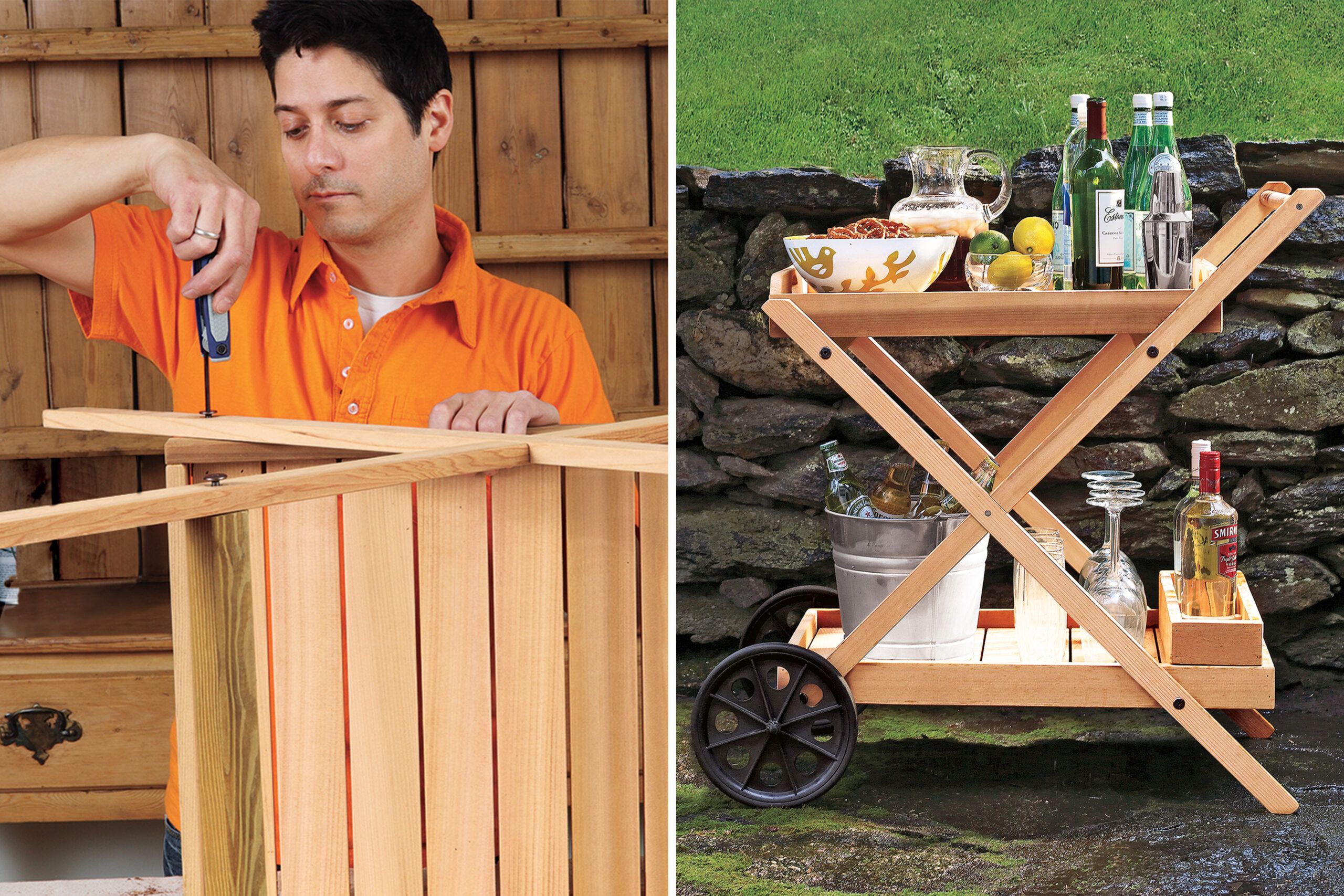 If your usual method of serving beverages at a barbecue involves a Styrofoam cooler and a bag of ice, it's time to think about an upgrade. This mobile cart is tough enough to withstand sun, rain, and spills of your libation of choice. Check out how easy it is to build!
Add a Sitting Wall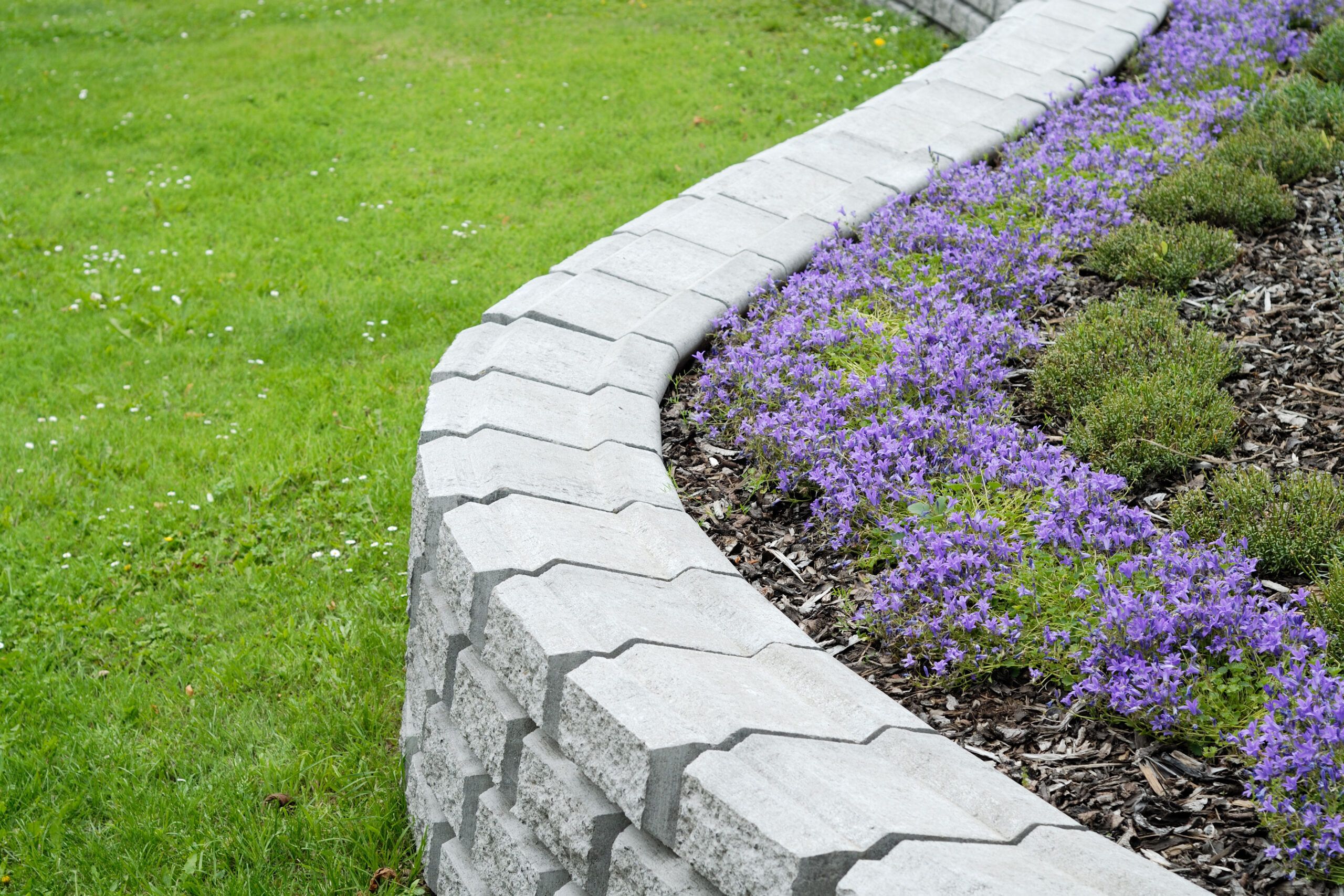 Add a little taste of New England to your landscape by marking off your patios and flower beds with a border that doubles as a place to sit down and relax. Using cast concrete blocks made to look like stone is makes this landscape feature much easier to build.
See How to Build a Sitting Wall.
Hang Exterior Shutters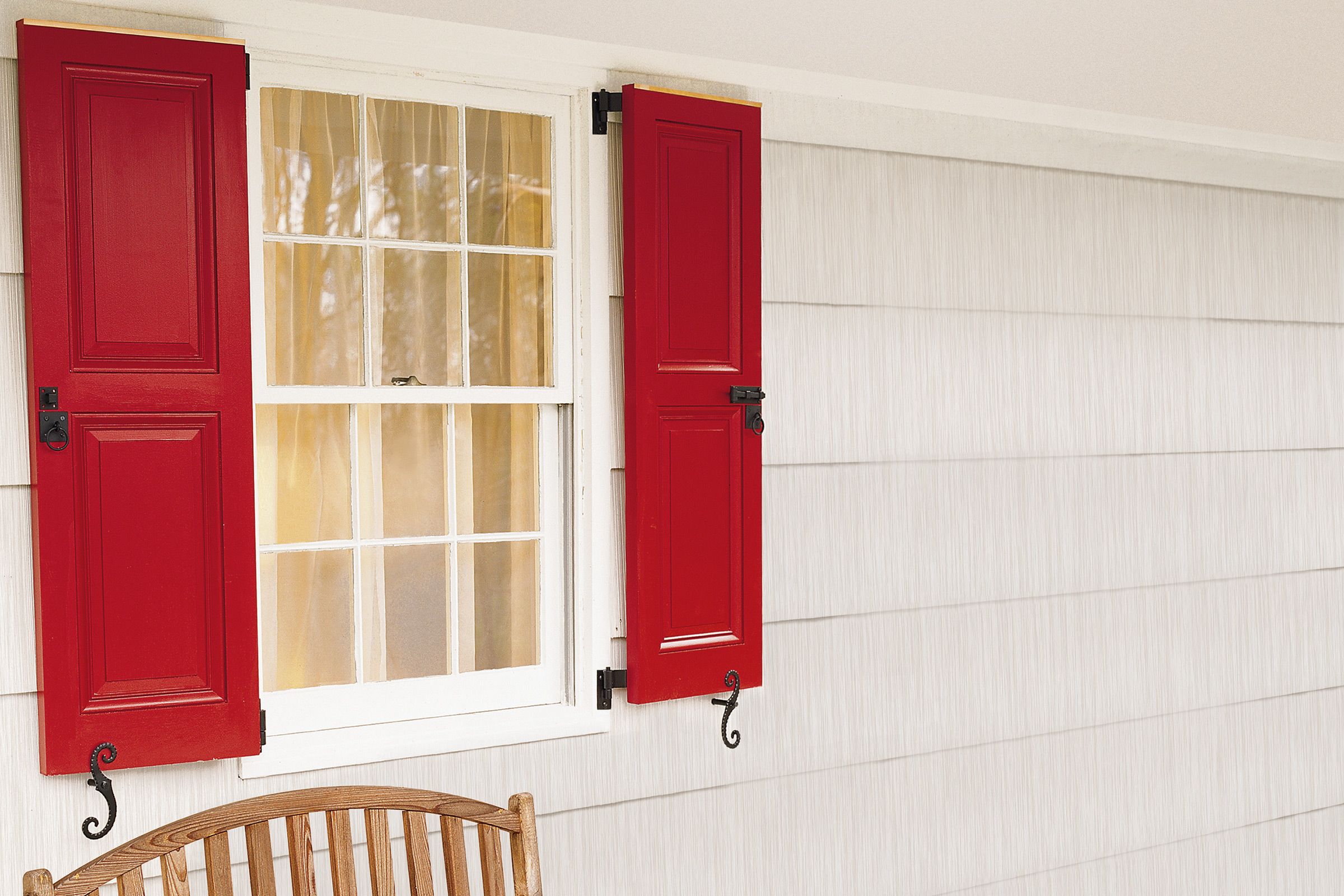 Studded with hammered-iron hardware and a bright coat of paint, shutters will dress up the front of your house and add to its curb appeal. You'll get relief from the summer heat as well as a barrier against strong storm winds. It is easier than you think: see how to put up several pairs of shutters in just one weekend!
Give the Garden a Pretty Arbor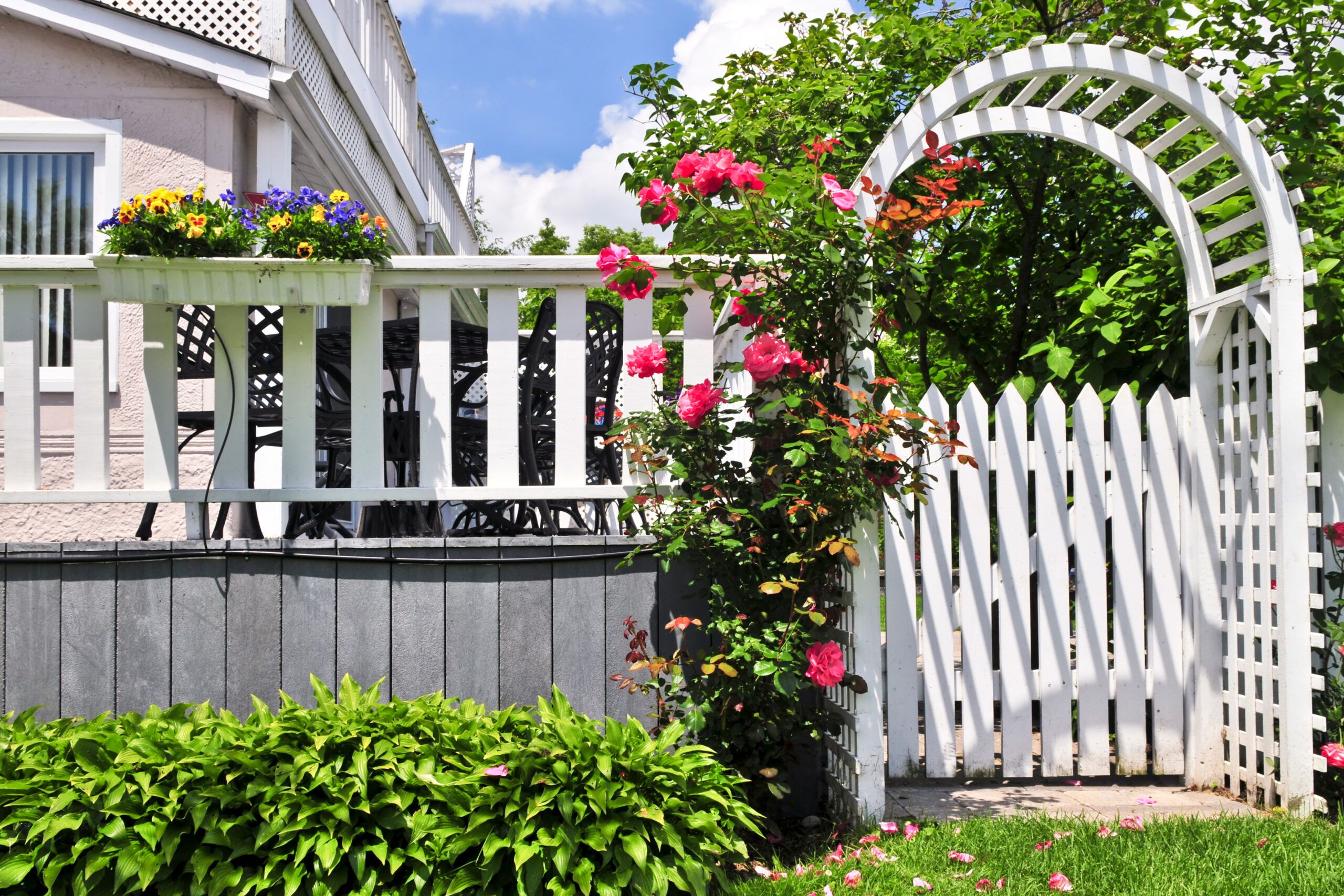 A well-placed arbor is your garden's ultimate multitasker: It can serve as an entryway to an outdoor spot; frame a focal point, like a flowering shrub or garden shed; and, of course, take your beloved climbers to new heights. Whether left unfinished or given a coat of paint, you'll love how this piece adds personality to your outdoor space.
Check out How to Build a Garden Arbor.
Get Comfy in an Adirondack Chair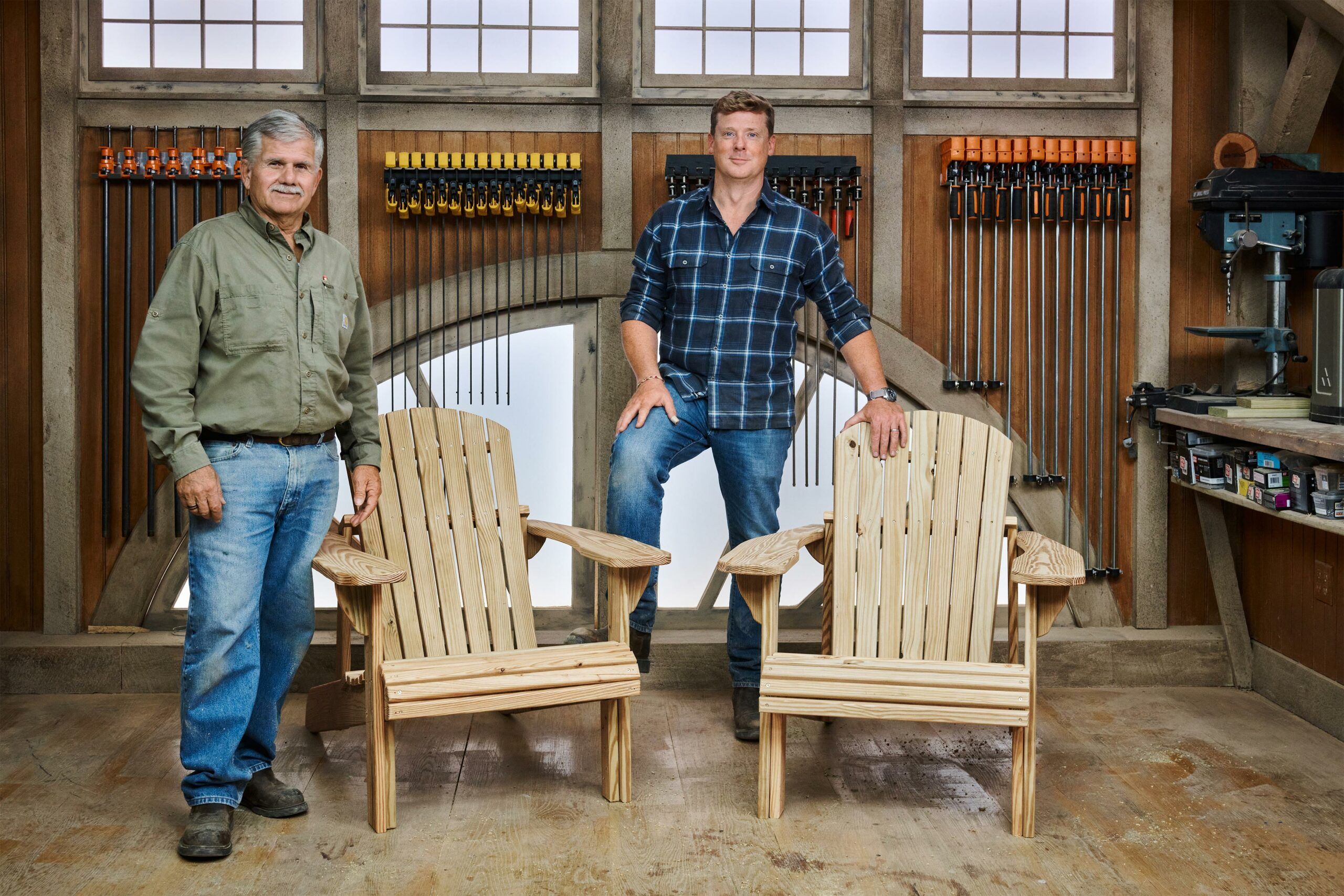 Anyone who's ever sat in the low-slung seat of an Adirondack chair and sunk into the curve of the fanned back knows there's no cushion-free seat like it. The beauty of the Adirondack chair is its simplicity, as some of the parts do double duty. See our easy how-to guide to build one.
Gather Around a Fire Pit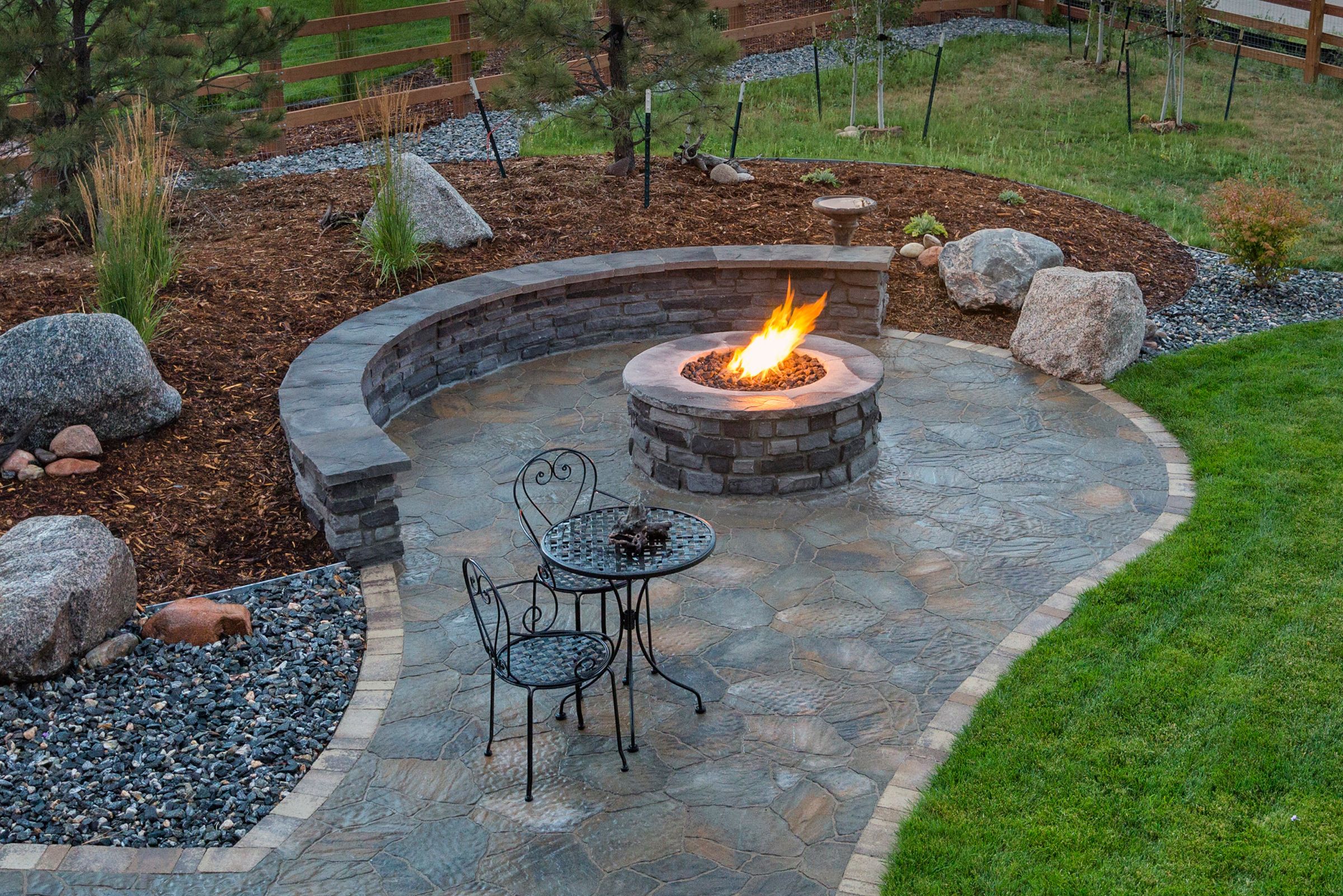 Outdoor fires are so hot right now. Seriously. Mankind has called the hearth home for the centuries, it's true, but these days people are going ultra-retro and getting their heat from stone-walled pits set into the earth. If you really want to light upright, do it in style. Take a few days to build your very own ring of fire.
Build a Branch Trellis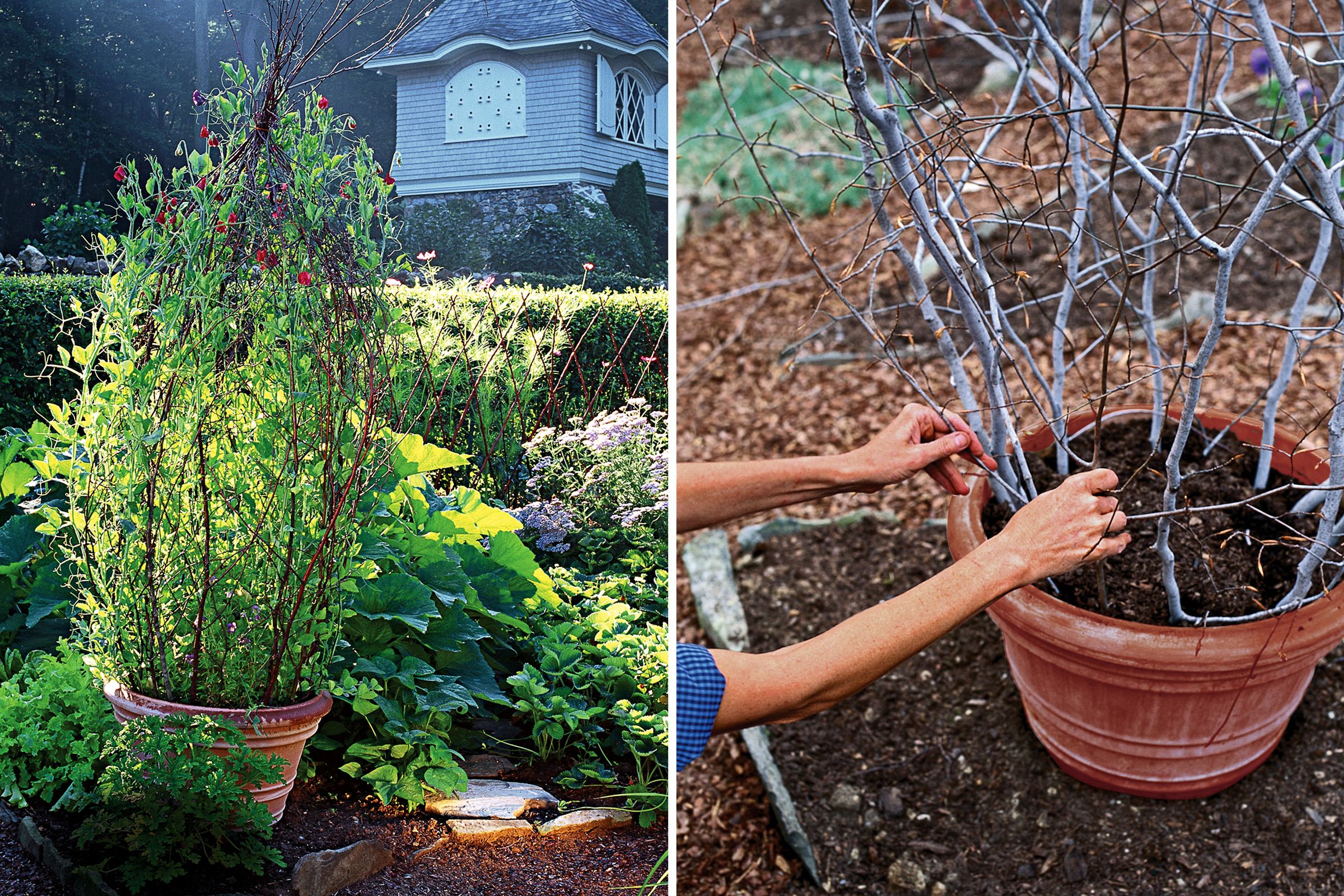 Get your climbers to climb in a more organic setting by entwining them around branches in big containers. You can grow sweet peas, morning glories, black-eyed susans, and more colorful vines. See how to make this charming addition to your garden.
Grow Vegetables in a Raised Garden Bed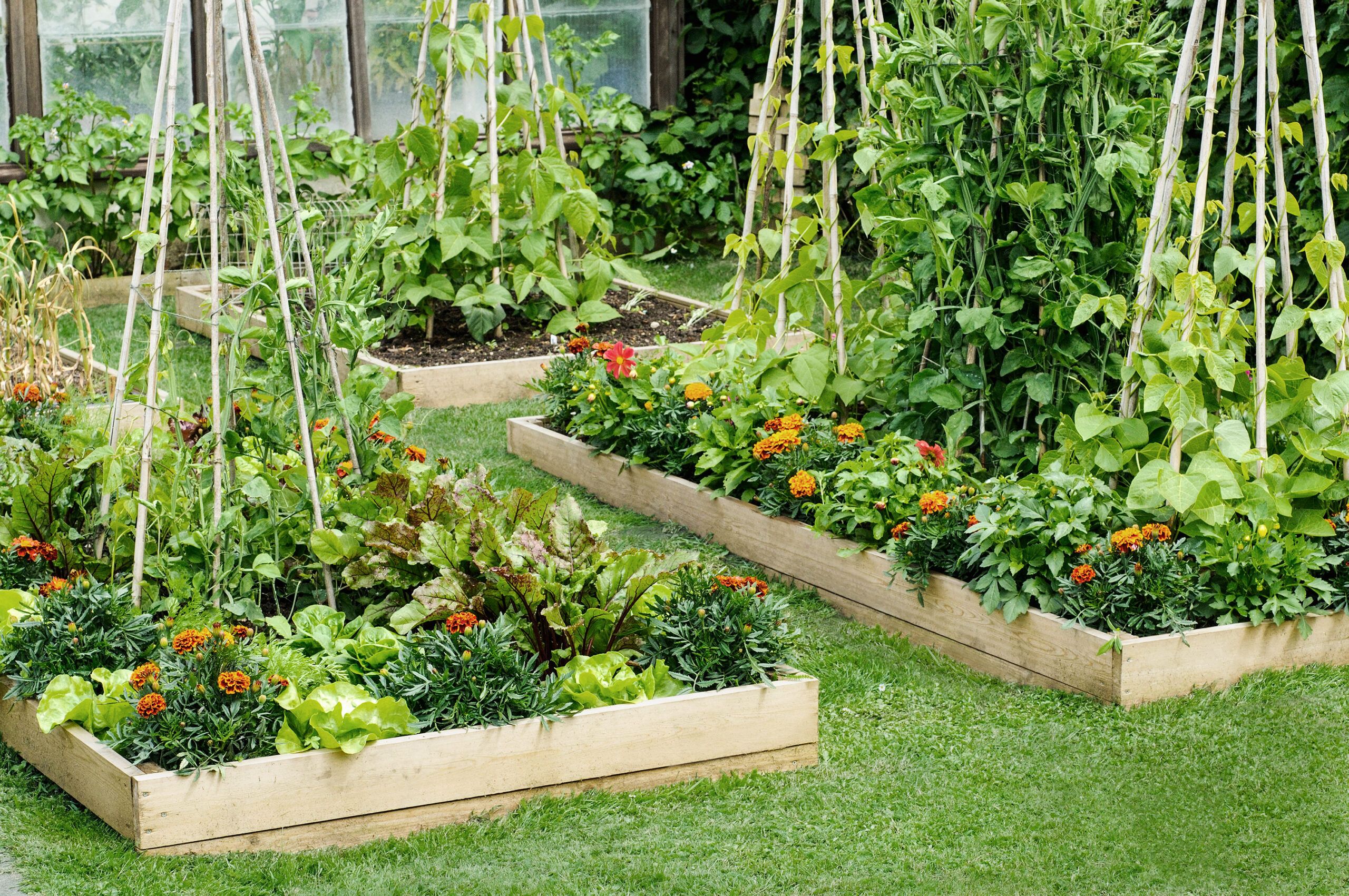 Here's a great project for the budding gardener in your family: a raised vegetable garden. This simple frame of rot-resistant lumber will hold soil in place and brings it to a height that's easy for everyone to reach without stepping onto precious plants—plus no more dirty knees (or at least fewer dirty knees). See how to get started step-by-step.
Plant flowers in a Weather-Resistant Box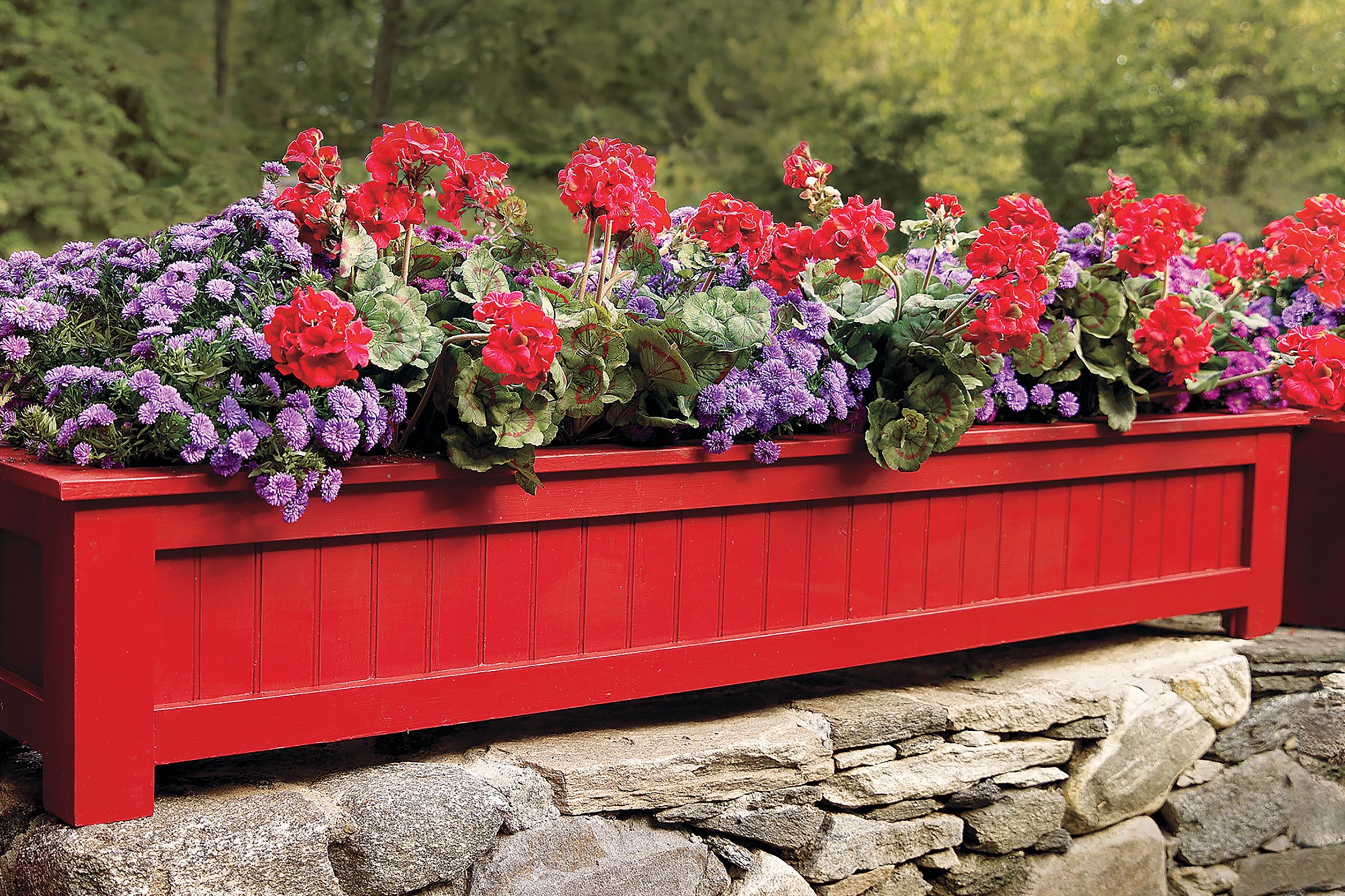 Whether big or small, used in pairs or on their own, planter boxes are a cheery way to flank an entry, break up an expansive patio, or simply add a splash of color to a small yard. Learn how to make this roomy rectangular version from rot-resistant cellular PVC.
Incorporate Landscape Furniture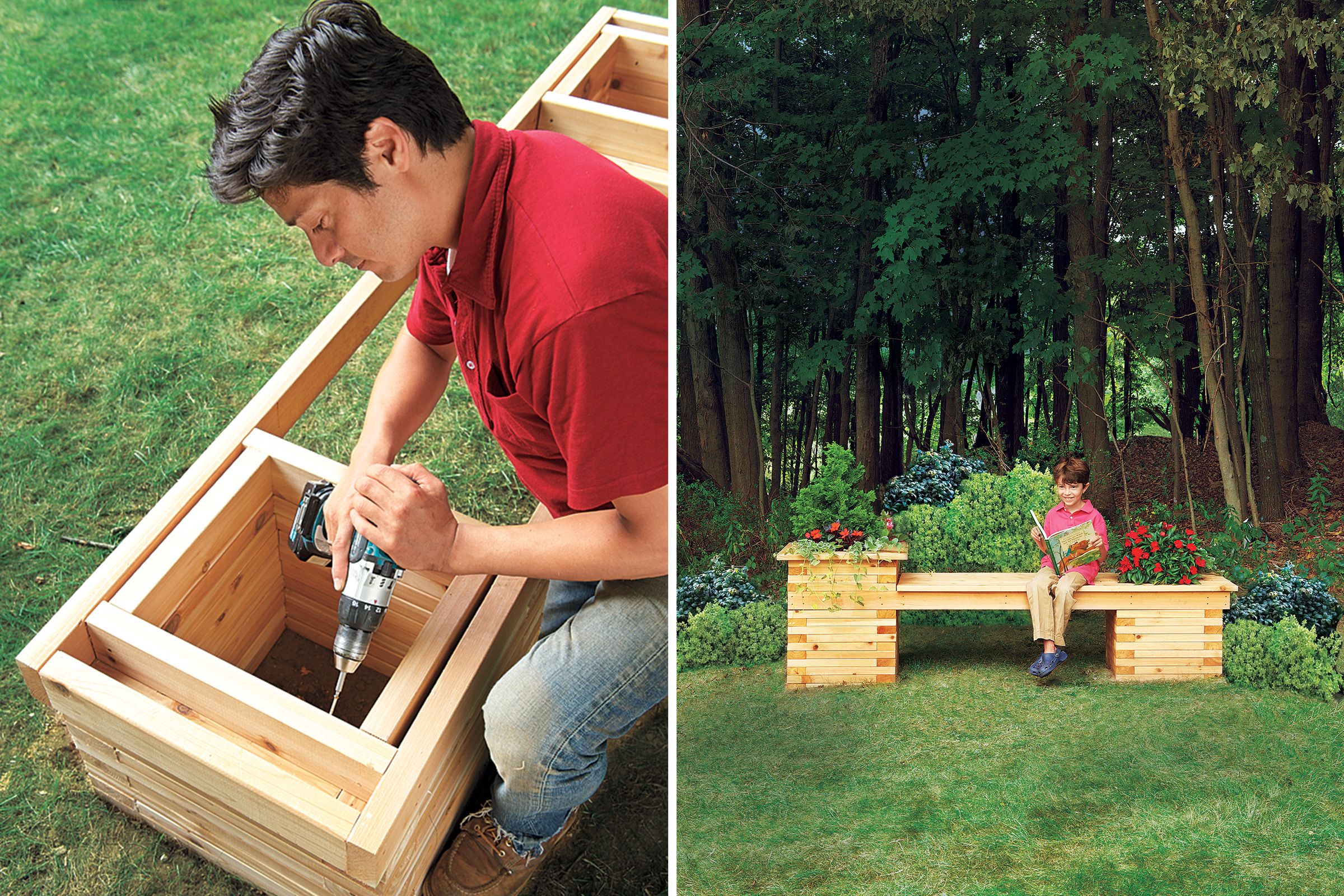 There is lawn furniture, and then there is what you might call landscape furniture—custom seating built right into the terrain. Done right, it can create a little oasis in your yard or even on your deck. This bench with planters for piers is a great piece to add to your yard. See how to build it to add an interesting element to your yard.
Make a Pebble Mosaic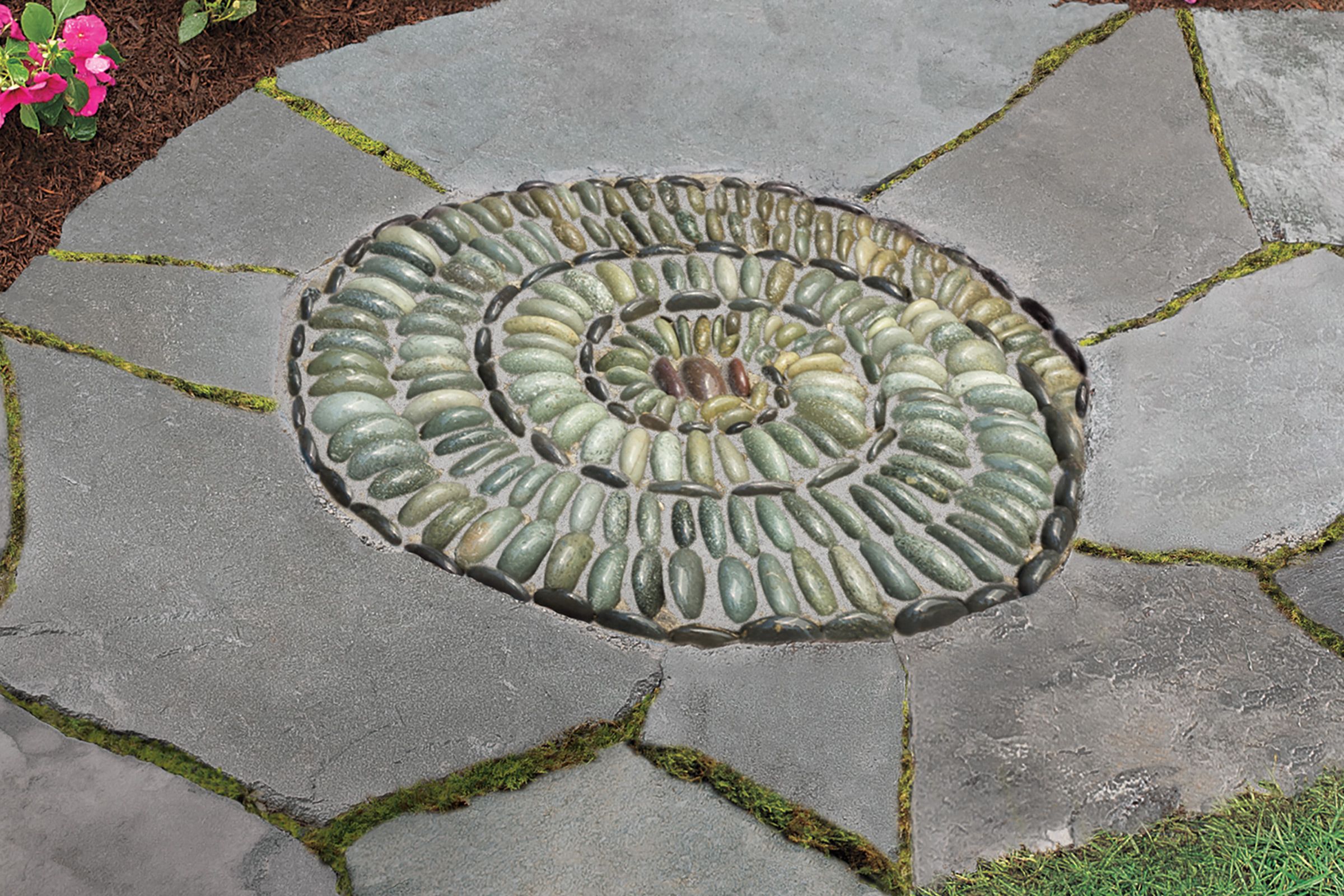 If you're looking for an outdoor project that's a bit off the beaten path, a pebble mosaic will give your yard, garden, or walkway a unique and unexpected focal point. Though the materials to build it are pretty basic—flat pebbles or cobbles, concrete mix, gravel, and stone dust—your design can be anything but. Check out how to create this spiral-pattern mosaic.
Lay a Bluestone Patio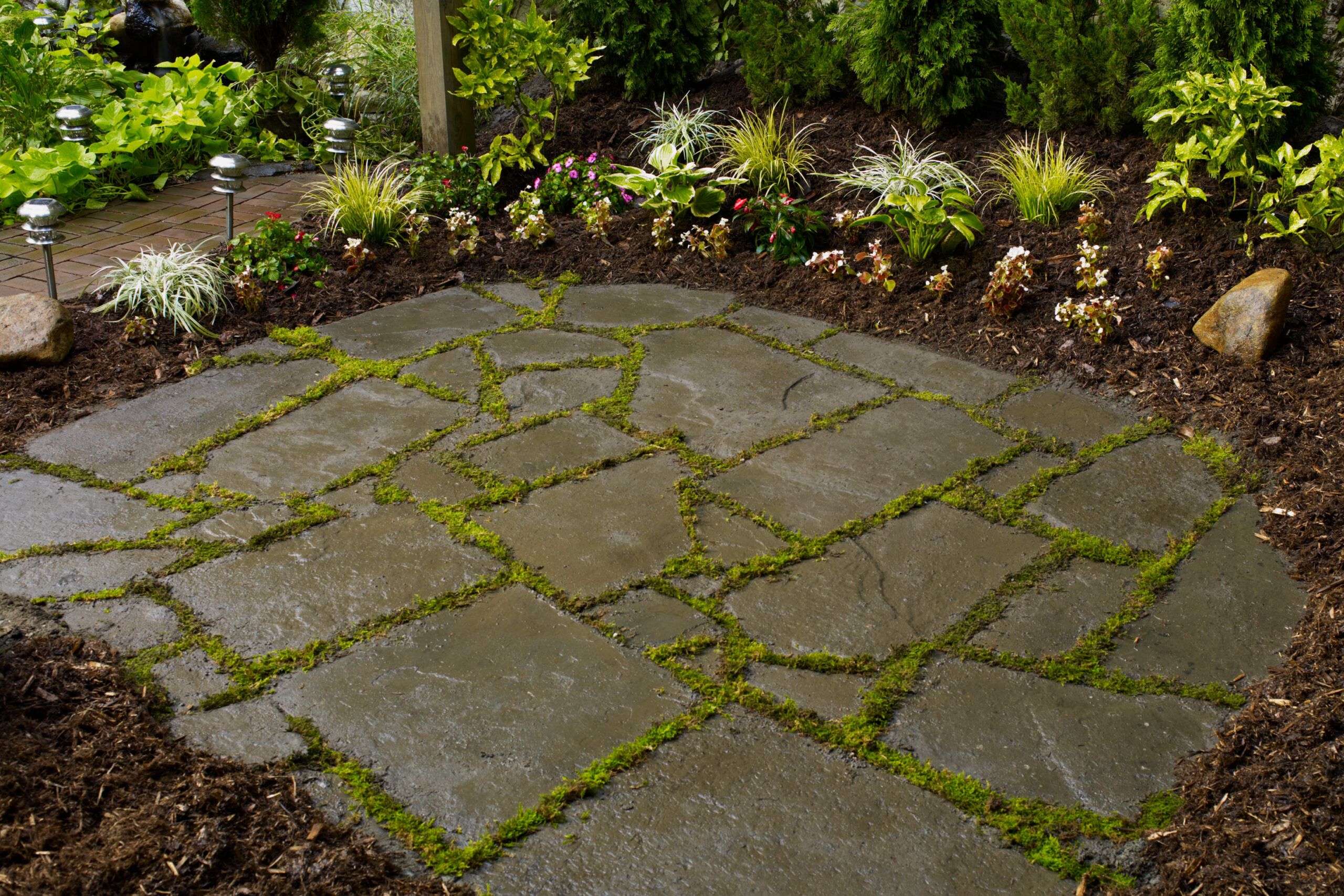 For a rustic landscape, nothing looks more natural than "snapped" or "broken" bluestone, terms used to denote an irregular edge on the slabs. With a little digging endurance and the patience to piece together a rock puzzle, you too can create this gathering spot in your own yard.
Install a Beadboard Porch Ceiling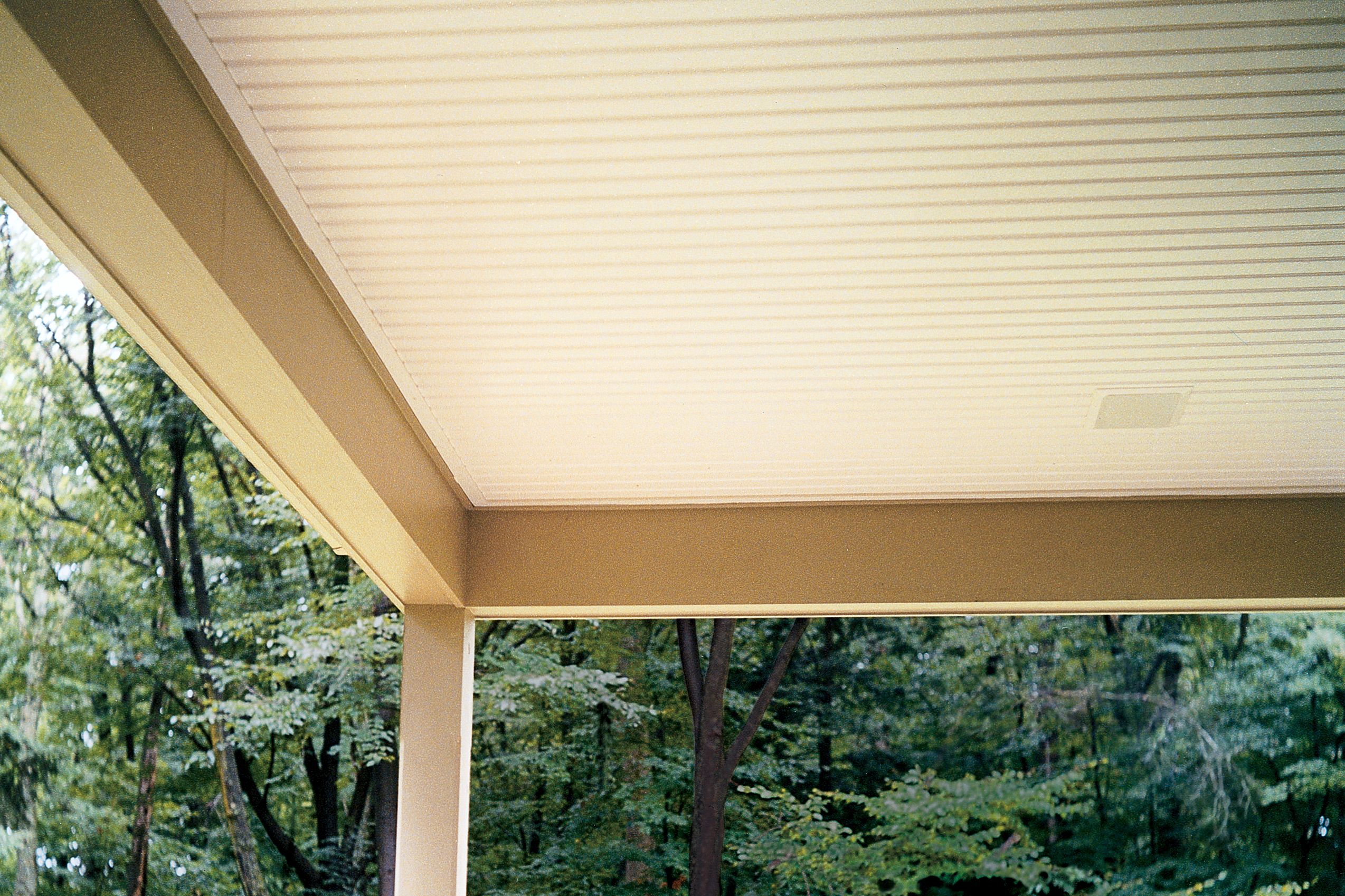 Paneling the underside of your porch roof with wood is strictly an aesthetic endeavor. But with a little know-how and a lot of patience, it's a way to add a touch of tradition and charm to a covered entryway. Learn the 2-day step-by-step method.
Screen-In the Porch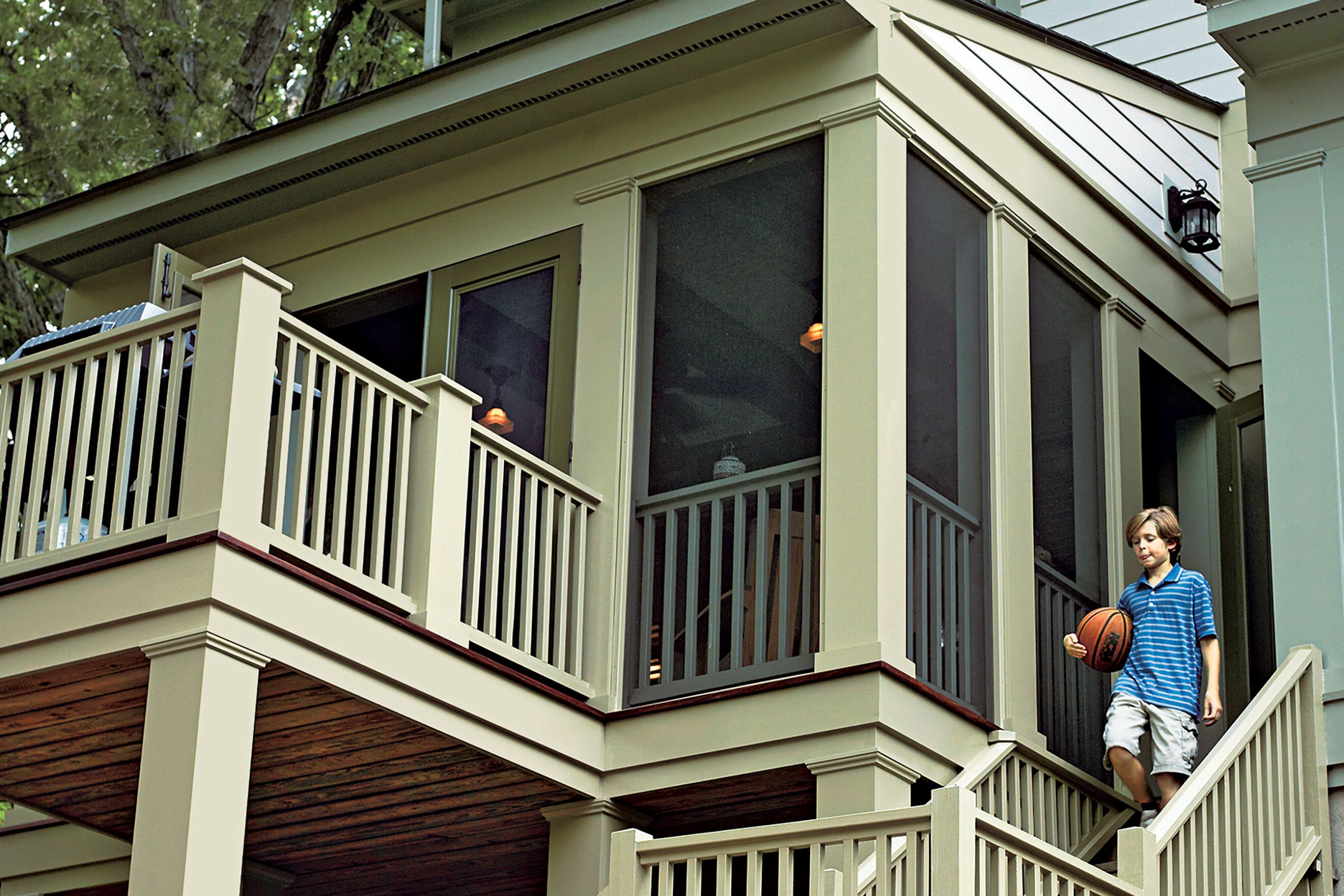 The traditional method of installing screens in labor-intensive and the screens do not hold up well. There is a much better and easier way to install screens, and it doesn't require a lot of experience. This project will show you how to rescreen an existing porch. You can use the same techniques detailed here for new and remodeled porches, deck enclosures, breezeways, and gazebos.
Start Composting
If you love to garden, nothing feeds your plants better than compost from your very own backyard, and its price (free!) is impossible to beat. Though you can buy a compost bin made from budget-friendly plastic or even chicken wire, assembling a cedar bin is easy. It will conceal those yard clippings and kitchen leftovers without sticking out like a sore thumb on your landscape.
Check out How to Build a Compost Bin.
Give Your Garden Tools a Shed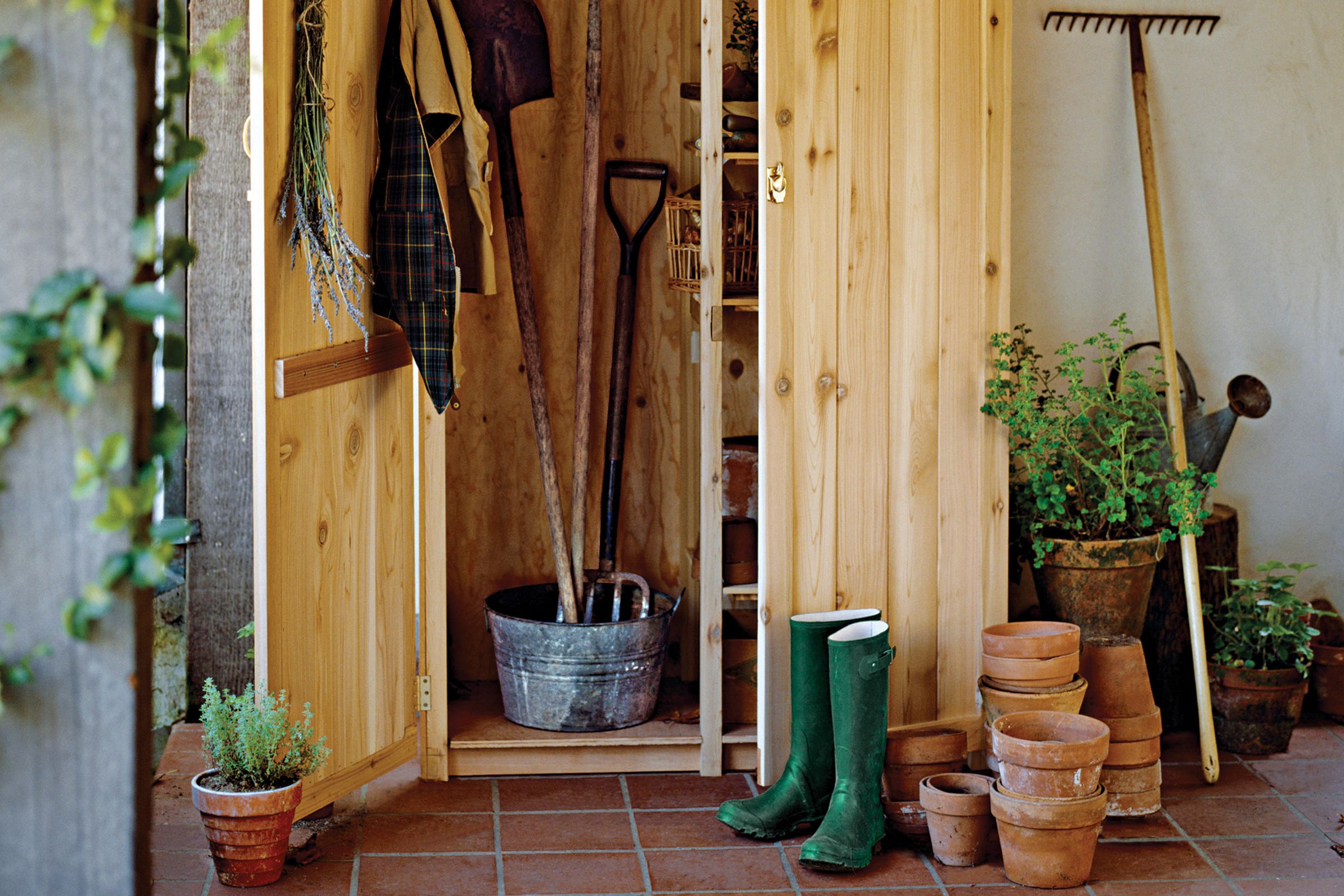 All the rust-resistant coating in the world won't save your garden tools if you leave them outside all the time. To create a clean, dry, and accessible locale for your pruners and shovels, plant a handsome wood lean-to shed against the house near the patio or garden. You can make one in a weekend out of off-the-shelf lumber or buy a panelized kit that screws together in under an hour.
Dine at Own Picnic Table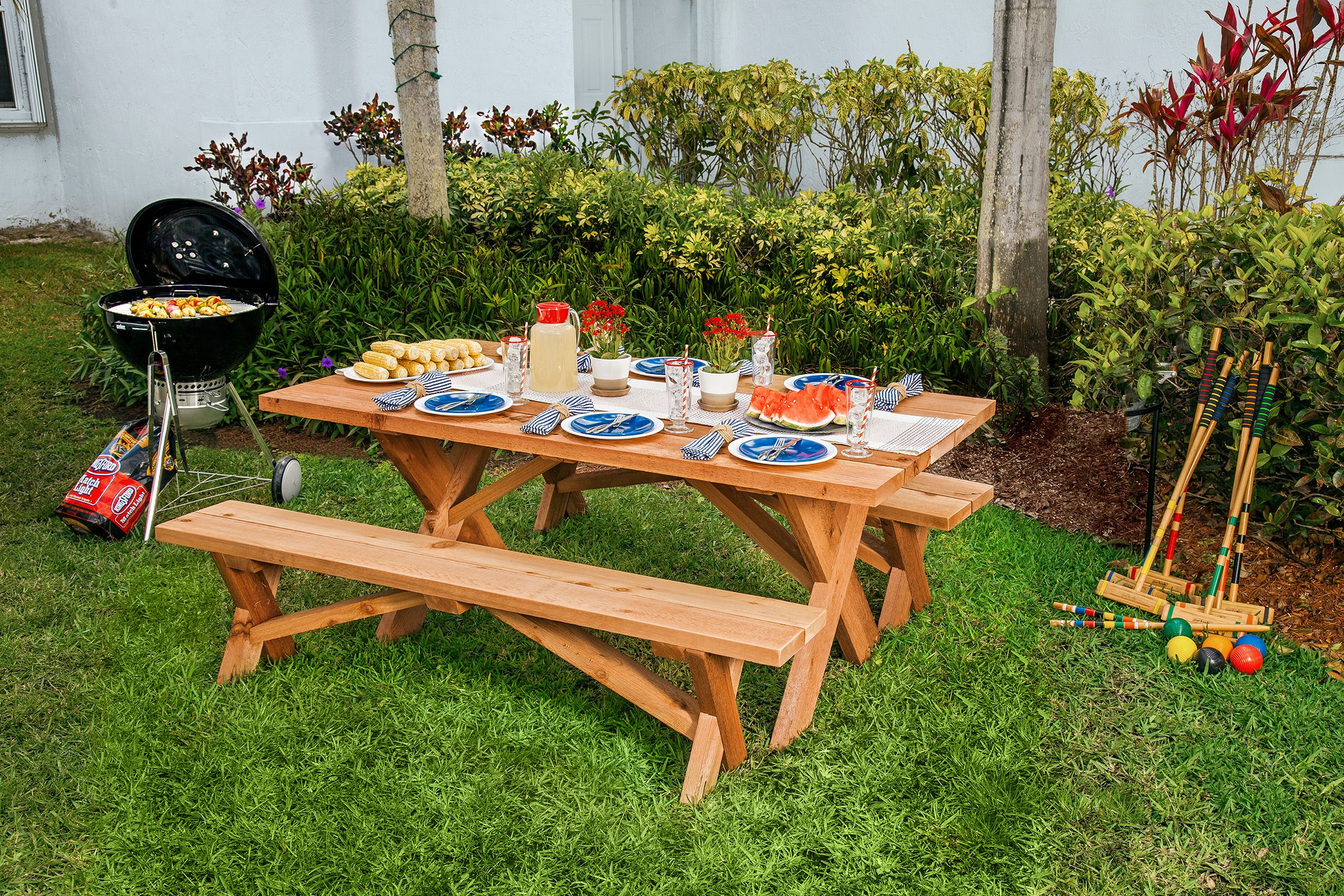 Building a classic picnic table with attached benches is the perfect solution to crowded family barbecues on the deck or patio. This staple of backyards and parks—with its elbow-to-elbow dining and climb-over seating—works in all terrains, so you can move off the deck and onto the grass.
Hang a Tree Swing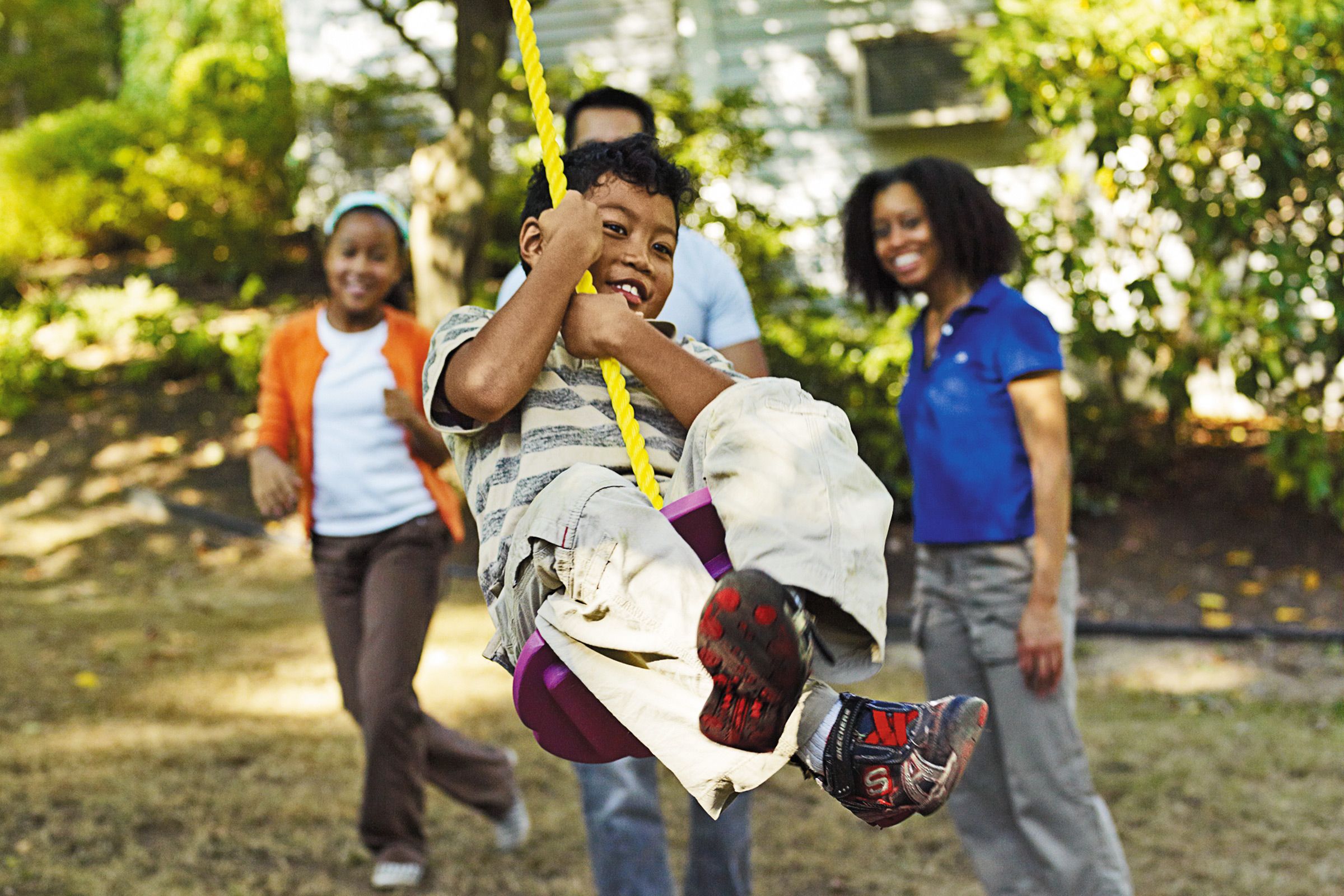 All kids want to fly, and every time they ride on a swing they get closer to that Peter Pan moment. But you don't need a whole playground to feel the spring breezes swoosh by. All you need is a seat, a rope, and a sturdy tree. Making this tree swing requires few tools, and all the hardware needed to hang it can be found at your local home center.