Project details
Skill
1

out of

5
Easy
All you need to do is drill a few holes, then plant the herbs as you would in any other planter
Cost
$20-$125, depending on whether you already own a wagon
Looking to spice up your container garden? Dig out Junior's rusty old Radio Flyer and turn it into a mobile planter that can go from a sun-steeped corner right to your kitchen door. Here's how to get rolling.
Step 1
Example of an Herb Garden Planted in a Wagon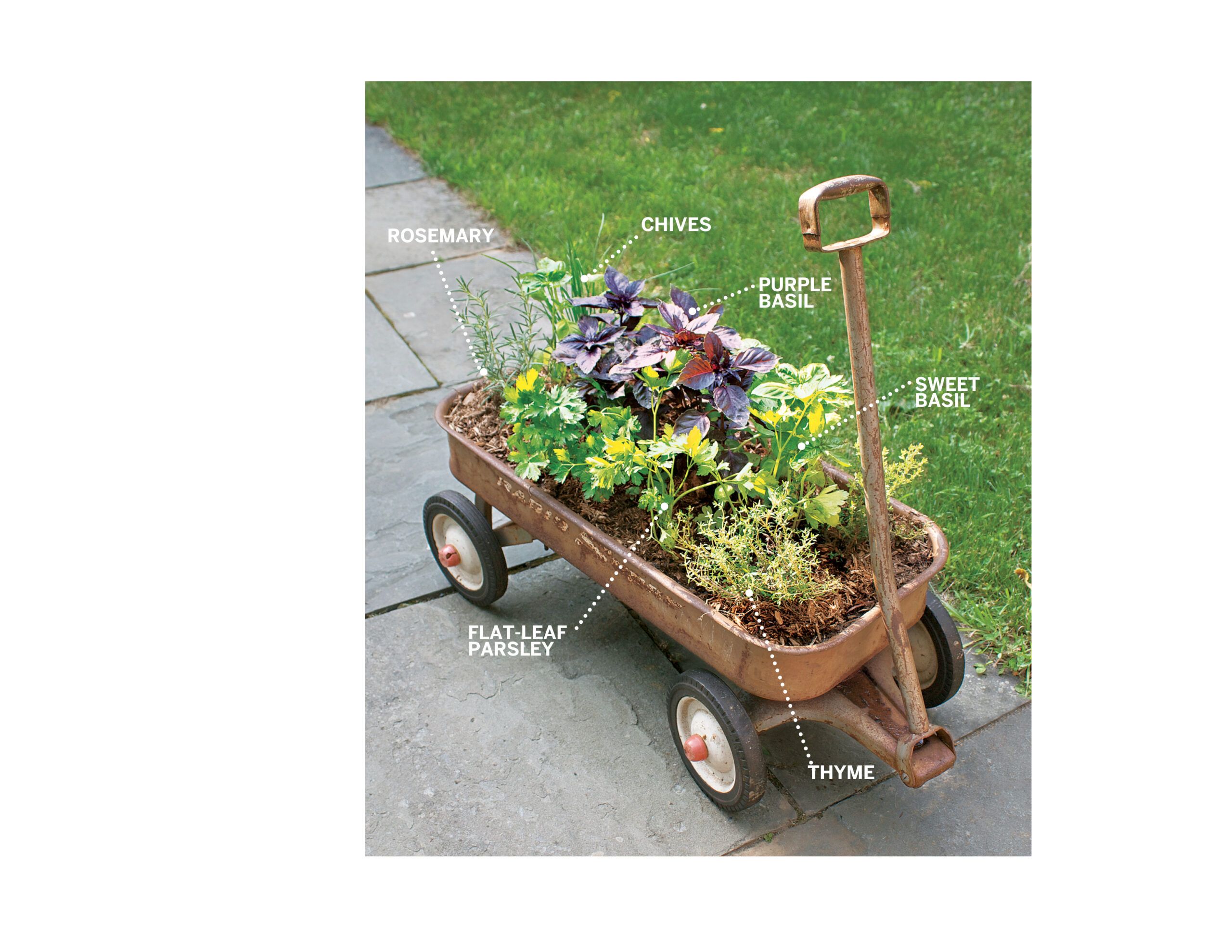 Easy-to-grow basil, thyme, parley, rosemary, and chives have similar water and sun needs and make a nice array when planted side-by-side in the wagon.
Step 2
Drill Drainage Holes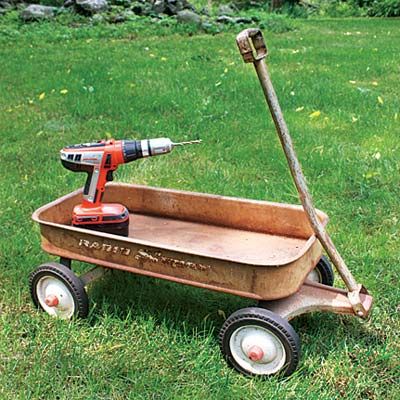 To create drainage holes, start by making divots in the bottom of the wagon with a nailset. Using the divots as guides, drill through the metal with a ¼-inch high-speed steel bit.
Step 3
Line with Gravel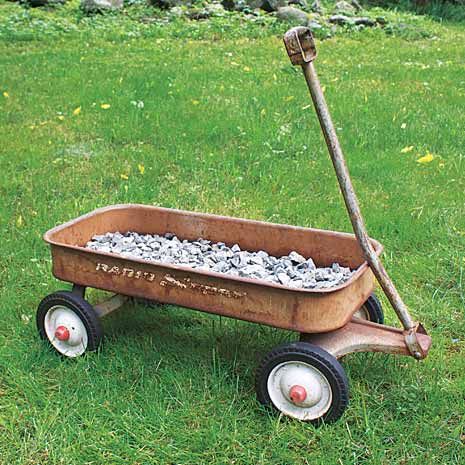 Line the wagon with a 1-inch layer of gravel to improve drainage and keep the holes from clogging.
Step 4
Plant the Herbs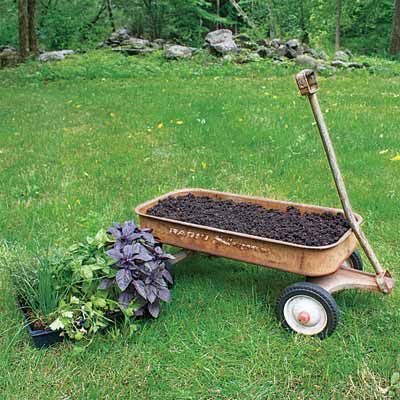 Add potting soil, stopping 1 inch below the wagon's lip. Plant herbs with similar water and sun needs, and top with mulch. Then wheel to a sunny spot and watch your new garden grow.