Book Storage Worthy of a Novel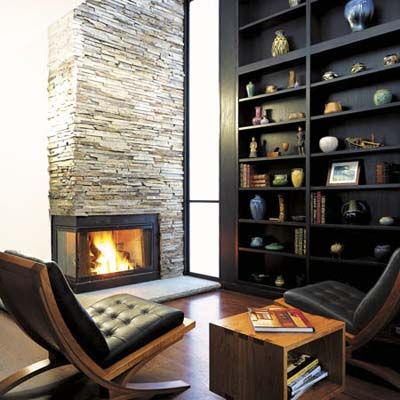 Bookshelves are for so much more than high school required reading. These multiuse storage structures boast a variety of upgrades as versatile as the homeowner's literary collection.
For unique ways to up your reading nook's charm, read on.
Book Storage Worthy of a Novel
Getting the most out of your space means placing some less-used volumes closer to the ceiling. Make sure those books aren't forgotten with the project How to Build a Rolling Library Ladder.
Get a smaller step up with How to Build a Step Stool.
Take the term library ladder a little more literally by following our project How to Build a Ladder Bookshelf.
Add Glass-Front Cabinet Doors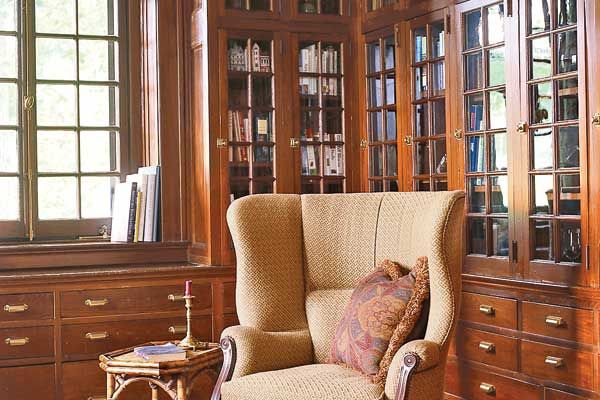 Keep treasured books tucked away from the elements behind glass doors. See the rest of this handsome abode in From Carriage House to Cozy Home.
Take the cabinet doors a step further with our primer on Everything You Need to Etch Glass.
Get more cabinet upgrade ideas from 10 Ways to Spruce Up Tired Kitchen Cabinets.
Frame Them With Molding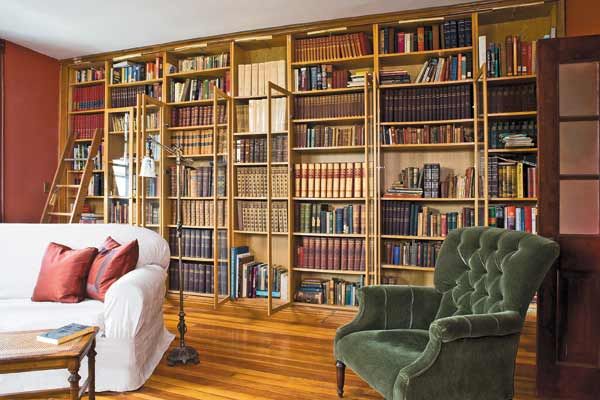 Modified IKEA bookcases, dressed up with decorative molding, transformed a former bedroom into a scholarly library. Explore the surprising remodel of a frat house turned professors' home in From Animal House to Our House.
Get some serious inspiration for meeting all your trim whims from 39 Crown Molding Design Ideas.
Let This Old House general contractor Tom Silva guide your trim choices with How to Choose Interior Molding.
Squeeze In a Window Seat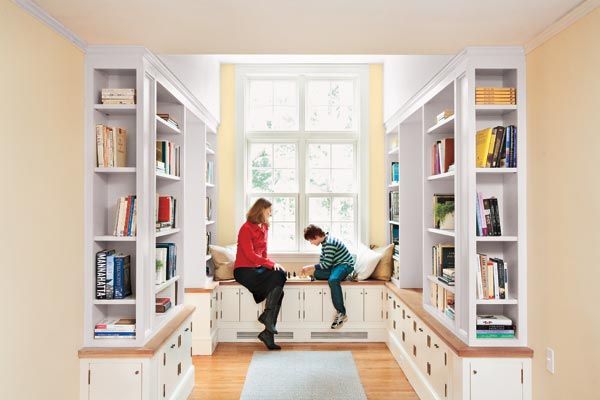 Connect two towers of bookcases with a window seat that sits flush. See how a TOH TV project house was fine-tuned to promote quiet time in A Small Remodel to Create All the Right Rooms.
Carve out your own little nook with our step-by-step project How to Build a Window Seat.
Check out one reader's hack for putting in a window seat in 7 Charming DIY Home Change-Ups on the Cheap.
Build In a Wet Bar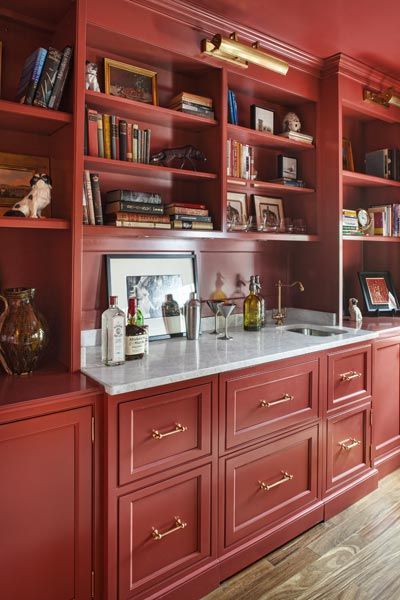 Make it easier to sip on something while you're buried in a book by installing a wet bar among your shelves. It doesn't hurt to add some lighting, and paint the built-in shelves and ceiling to match. See the revival of an 1850 brick townhouse in Charlestown 2014 House After: Worth the Wait.
Slide in some extra bar storage by following our project How to Build a Cocktail Hutch.
Don't forget the extras! Check out our favorites in 14 Best Bar Accessories.
Cozy Up With a Bed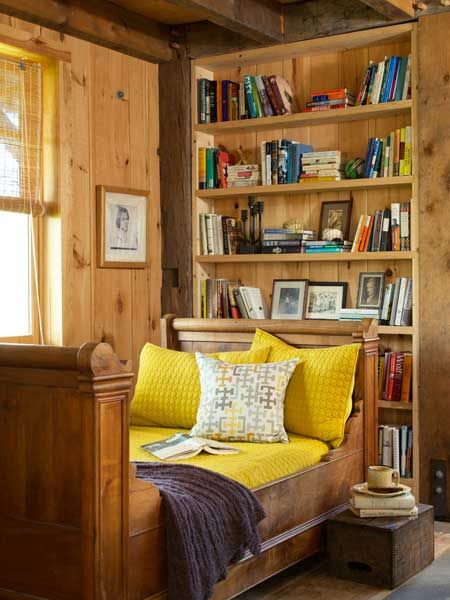 Bring in a bigger perch for reading—if you have room to spare and crave something a little less permanent than a window seat. Here, a pine bed defines one of many cozy nooks in A Farmhouse Renewed With Grit and Polish.
Turn an underutilized nook into additional storage space by following How to Build a Bookcase.
Follow our advice on hardware and materials to install sturdy built-ins for books in Bookcase Basics.
Create a Working Nook
Put those books to better use by tucking a freestanding desk among the shelves. Explore the rest of this cleverly designed workspace in From Unused Space to a Home Office Full of Smart Storage.
Discover other ways to create space for a desk in your home with 27 Inspirational Homework Areas and Study Stations.
Go a different organizational route by following Tom Silva's instructions for How to Make a Desk With Storage Cubbies.