Strip First, Paint Later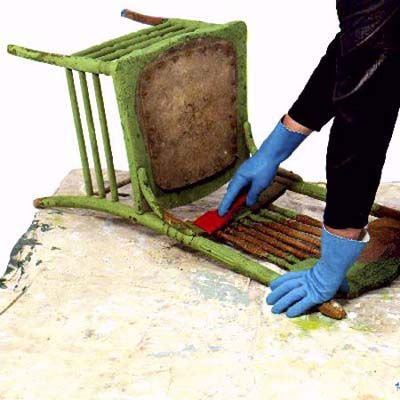 Before you pick up that paintbrush, make sure your new upgrade will stick around by removing old paint and stain. Keep yourself and the piece safe from harsh chemicals with these tips on how to Strip Furniture of Old Paint.
Check out the This Old House editors' favorite strippers and more in Secret Potions for Tackling Tricky Cleaning Jobs.
Spiff up your piece for the next step in the upgrade with our picks for Tried-and-True Cleaning Products.
Painting a Set of Dining Chairs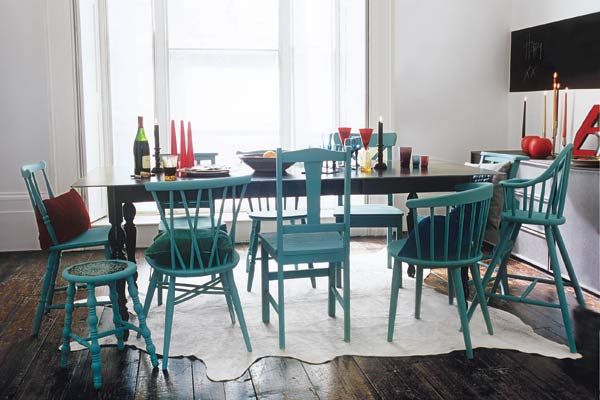 Embrace your eclectic side by grouping mismatched thrift-store chairs, then give them a cohesive look with a coat of paint in a single color. Or add some extra variety by painting them in a few shades of the same hue.
Similar to shown: Colorhouse latex semigloss in Dream .04, about $36 per gallon; The Home Depot
Freshen up cushioned seating by following our guide on How to Reupholster a Dining Chair.
Upgrade your walls with a cue from Best Colors for Dining Room Drama.
Fake Chalk Paint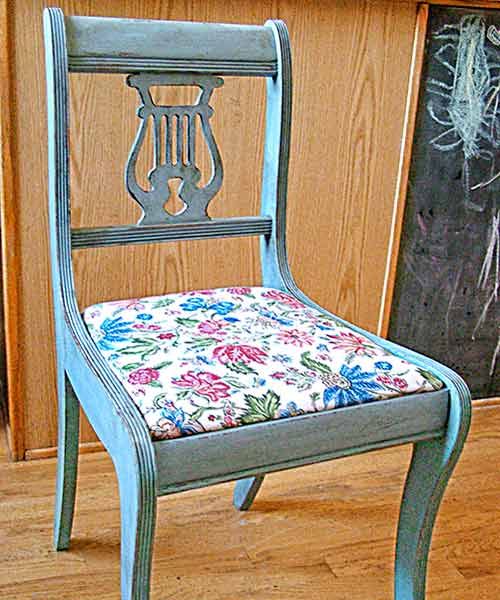 Save the money you'd shell out on the real deal by faking chalk paint with a hack from one of our favorite bloggers. Kim Hanou of too-much-time.com decided to try a DIY formula on a secondhand find. See how she did it in Home Bloggers' Crafty Ways to Save.
Learn how to find your own hidden gems online with our Readers' Best Tips for Scoring Items on Craigslist.
You can find more than just chairs there. Want proof? Read We Found Our Dream Kitchen on Craigslist.
Get an Aged Look With Milk Paint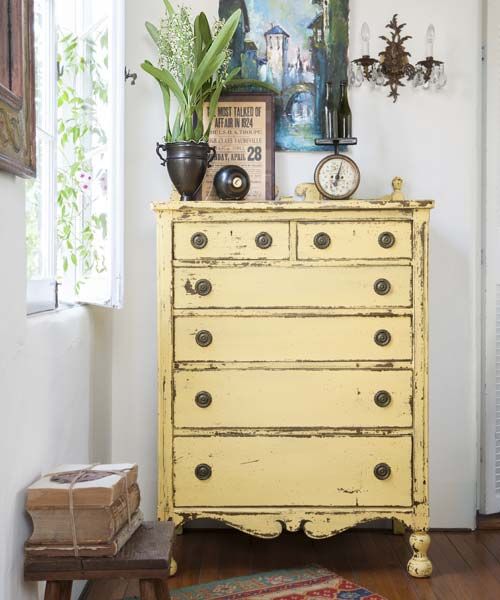 At TOH we know a thing or two about making things look older than they are. Finding the perfect hutch or dresser for your home can be a task. So can aging it to get a period-appropriate look. Give it the right number of dings and scrapes with our step-by-step project How to Create an Aged Milk Paint Patina on Furniture.
Find accessories to match your newly aged piece with Period-Style Products to Suit Any Budget.
Continue the inspired fakery with our primer on How to Use Paint to Mimic the Look of Trim.
Overlays for Added Dimension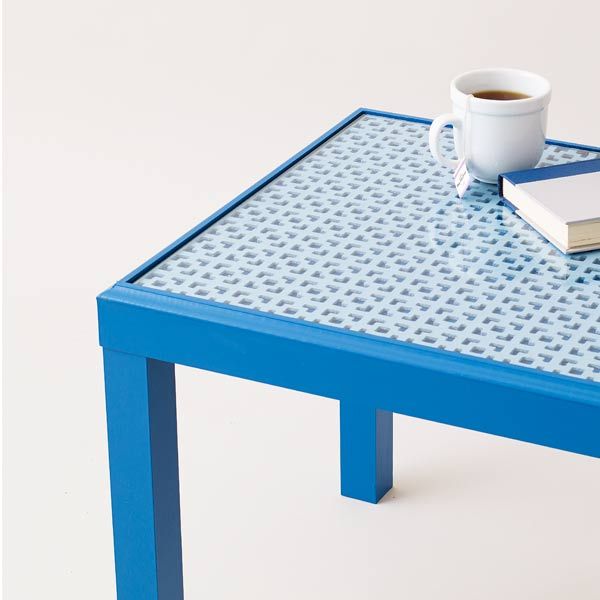 Set a plain side table or standard framed mirror apart from the norm by adding some creative overlays and a few coats of paint.
Begin your creation from scratch with How to Build a Three-Tiered Side Table.
Make a color choice you won't regret with our advice on How to Pick a Paint.
Legs of a Different Color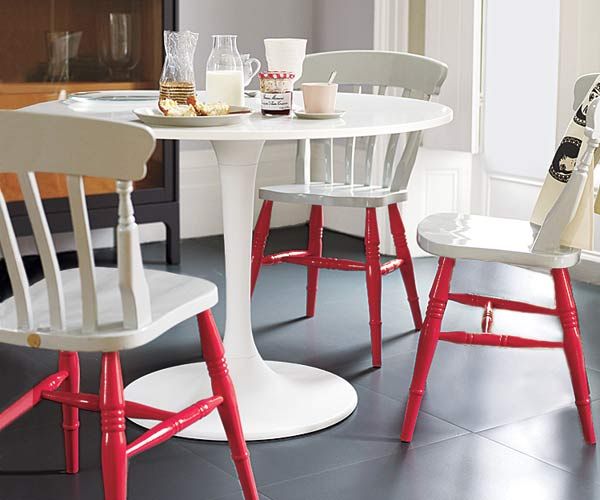 Make every dinner feel like a special occasion with this fun paint DIY. Get the full how-to on properly coating the legs of your dining chairs in 88 Quick and Easy Decorative Upgrades.
Glazed Herringbone Tabletop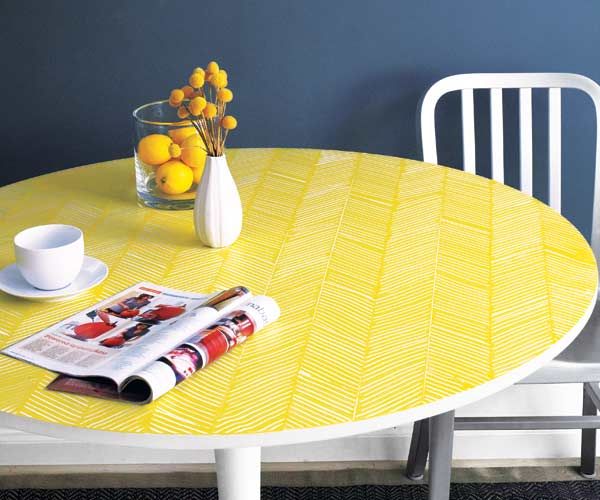 Bring some extra flavor to a breakfast area with a pattern that will keep them talking. Witness the magic a paint comb can bring by following our project How to Create a Herringbone-Pattern Tabletop.
Become a pro when it comes to clean paint lines by consulting our guide on Using Masking Tape.
Introduce another pattern into your home with our primer on How to Paint Easy Faux Wood Grain.
Fresh Stripe Approach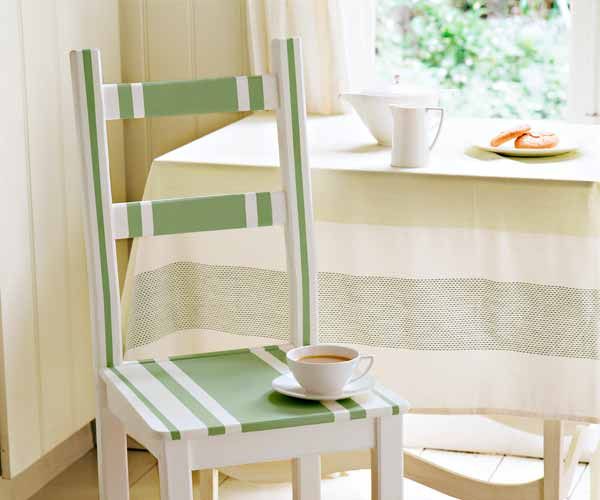 Transform an unremarkable chair into one of note with some painter's tape and an artist's brush. Get the simple tutorial in How to Makeover a Chair With Stripes.
Embrace the striped look with the step-by-step How to Paint On Stippled Stripes.
Or take the look to the floor with the nautical style of How to Paint a Compass Rose and Stripes on Your Floor.
Colorful Bookcases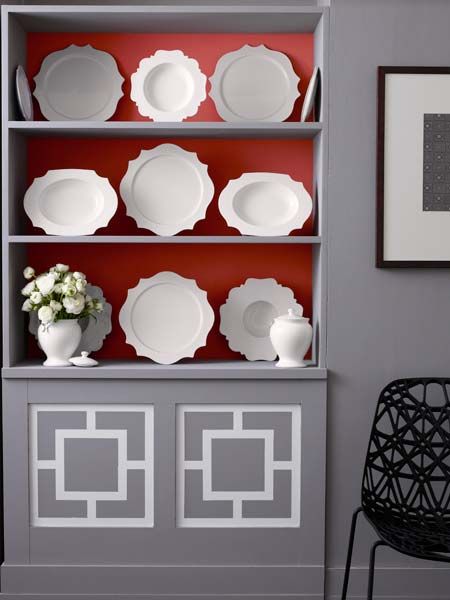 Step up your literary displays with some backing hues. Get inspiration for painting your own shelves from Inside Job: Bookcases With a Color Pop.
See how a reader blended in freestanding bookcases in Built-In Book Storage for about $197.
Or create your own book storage with How to Build a Small Bookcase.
Colorful Bookcases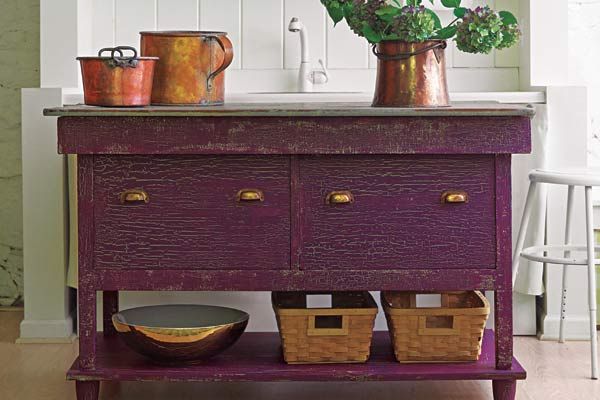 Cracks and crevices are attractive on few things besides pieces of furniture—but we love them there. Speed up the aging process with How to Paint a Crackle Finish on Furniture.
Serve up some dining room style with How to Build a Sideboard With Stock Cabinets.
Hide your stuff behind beautiful doors and DIYs with 37 Easy Ways to Add Storage to Every Room.