Blogger Smarts
There's no end to the upgrades we'd make around the house if our budgets were as expansive as our wish lists. Luckily there's an alternative to waiting for that wallet to grow fatter: Copy the home bloggers. Yep, you heard right. There are no more miserly, rub-two-sticks-together-to-make-fire folks than these. Many demonstrate that resourcefulness on an almost daily basis, posting custom-look improvements they've made without the help of professionals. From among our favorite sites, we found eight great projects. So follow along as these bloggers share how to re-create the results in your home.
Window Seat and Wardrobes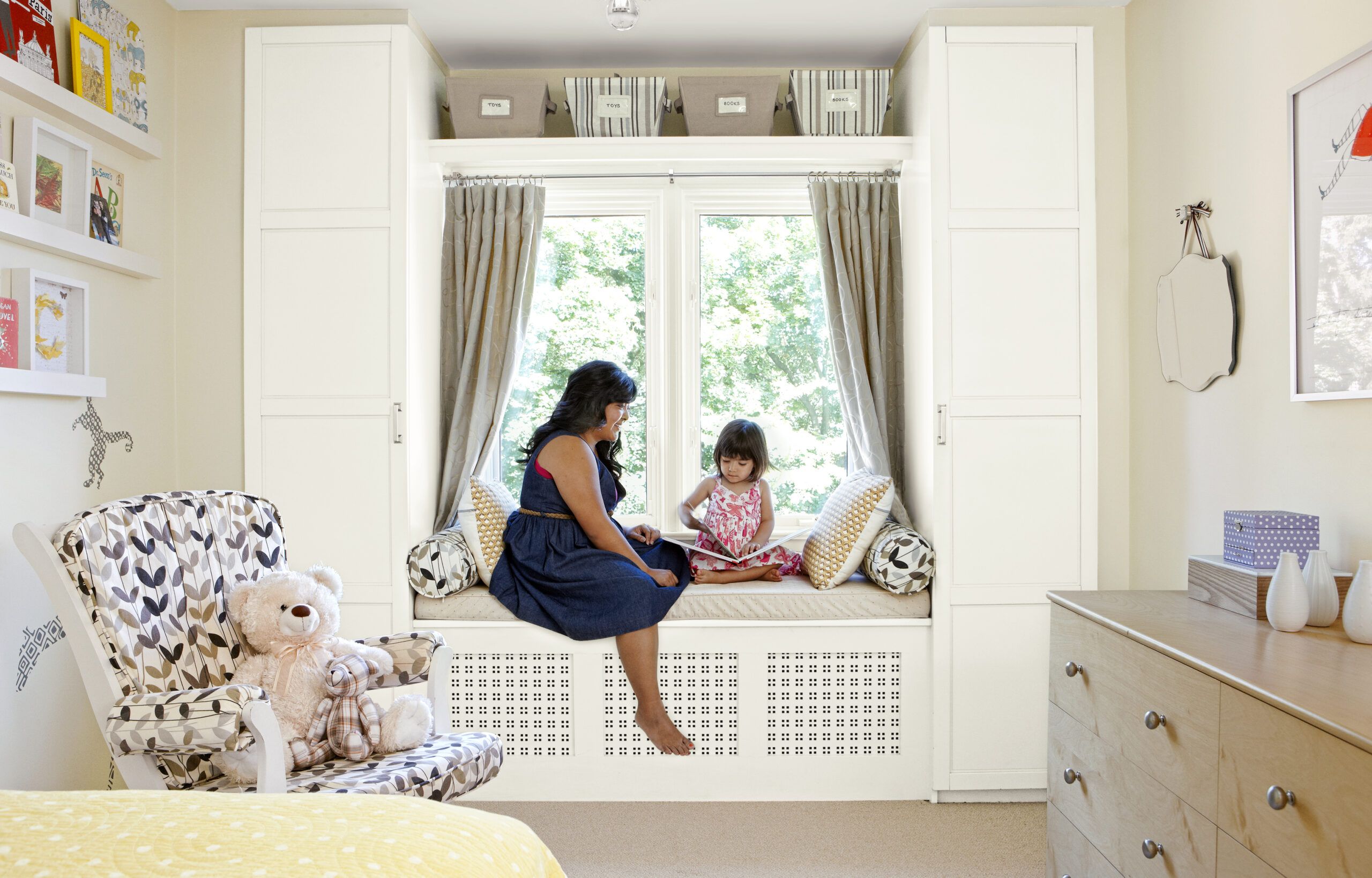 Masterminds: Jennifer Flores, who comes up with designs that her husband, Sean Stanwick, executes for their 1950s home, in Toronto, Ontario, Canada. They chronicle the results at ramblingrenovators.blogspot.com.
Inspiration: "I always wanted a window seat when I was a girl, and I imagined sitting on one with our daughter in her nursery, " says Jennifer. "The room also had no closets, so we needed to add storage."
How They Did It: Rather than frame out closets alongside the seat, Jennifer and Sean bought two wardrobe units from IKEA. "We like ready-made things that we can customize," says Jennifer. For the seat, which hides an under-window radiator, they used ¾-inch medium-density fiberboard (MDF) and perforated wood panels that allow heat to pass through. A cushion on top turns it into a comfy perch. To make it all look like one big built-in, the couple painted the seat, the wardrobes, and a new ceiling-height shelf in the same creamy white.
What it cost: $500 for the wardrobes, a 4-by-8-foot sheet of MDF, a 4-by-3-foot sheet of perforated wood, a custom cushion, shelf boards, paint, glue, and caulk
Divided-Light Fireplace Screen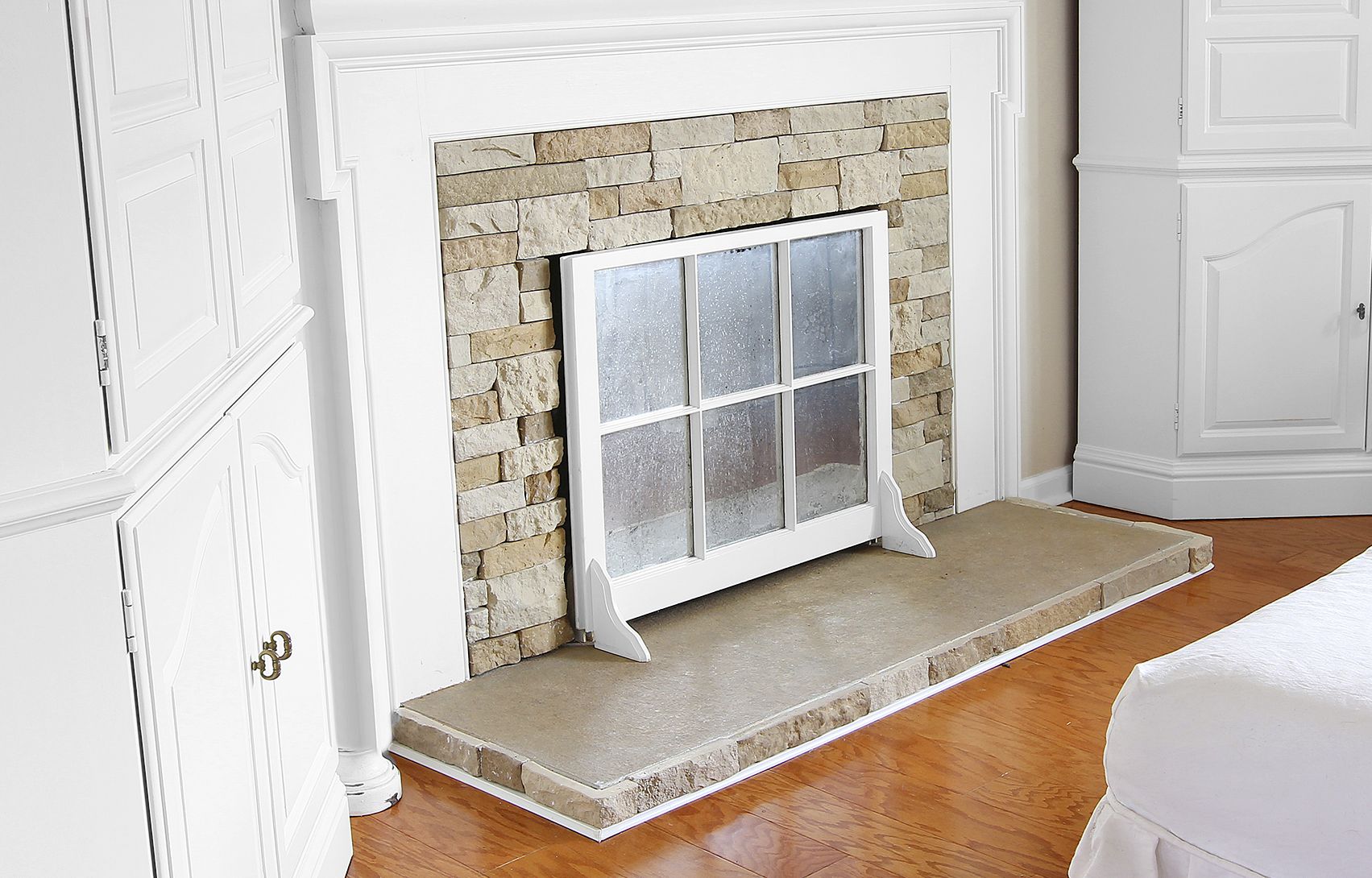 Mastermind: Diane Henkler is a former retail display designer who uses tricks of the trade to create furnishings for her 1990s Colonial-style home, in Lansdale, Pennsylvania. Her projects are featured at inmyownstyle.com.
Inspiration: "I wanted something to hide my firebox when not in use; it doesn't look pretty without a homey fire inside. While de-cluttering my basement, I came across this window sash, and it was just the right size to use as a screen."
Divided-Light Fireplace Screen: How She Did It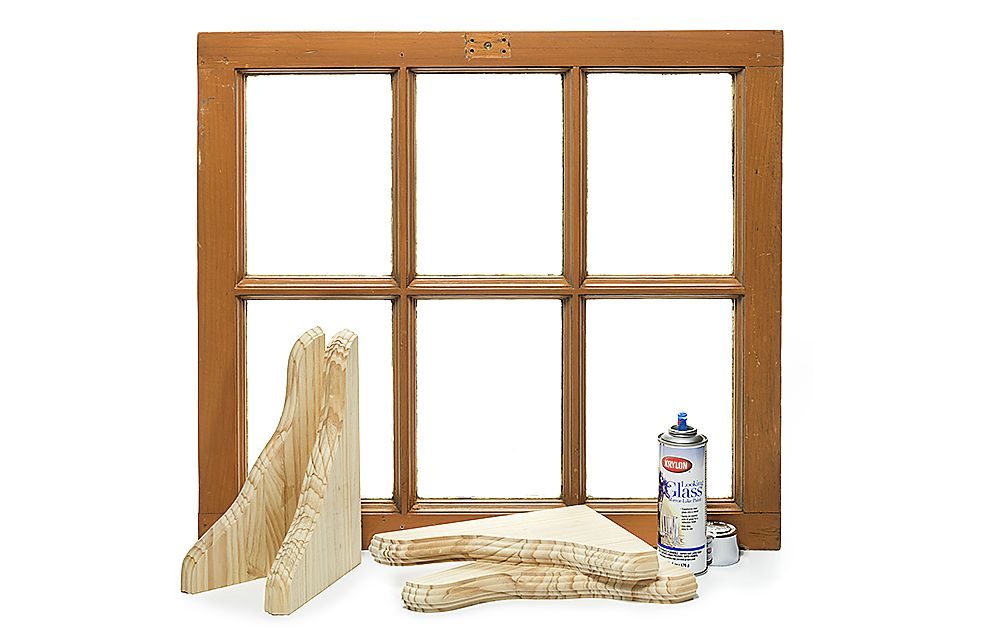 Diane screwed two sets of prefab pine shelf brackets she bought at the home center to the bottom of the window sash so that it would stand upright. Then she primed the brackets and sash, and painted them in a white semigloss, uniting the different parts. To give the glass a mirror-like finish and obscure the view into the firebox, Diane applied five coats of Krylon Looking Glass spray paint to the back of the panes.
What It Cost: $30 for the brackets and mirror paint; the window was free
Tip: If you don't have an old divided-light window kicking around, pick one up at your local reuse center or salvage yard for as little as $10.
Faux-Tin Dishwasher Panel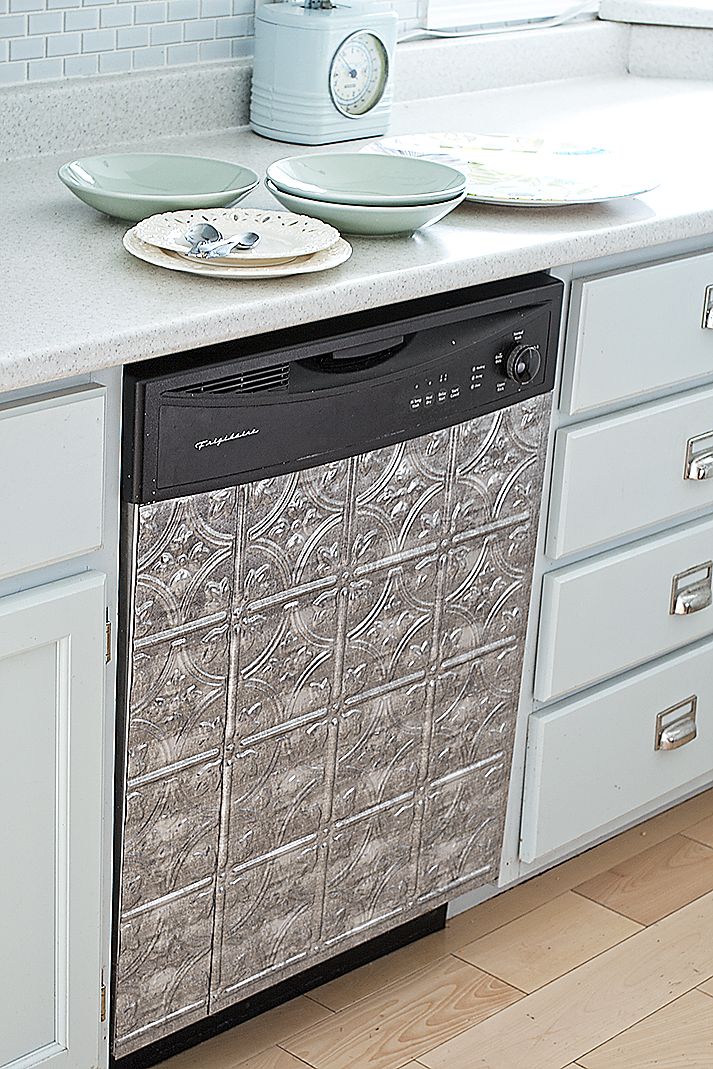 Mastermind: Linda MacDonald, a writer in Nova Scotia, Canada, who shows off the upgrades she makes to her digs at restyledhome.ca.
Inspiration: "I love the look of tin ceilings, so I figured I could use the tiles to give my stainless-steel dishwasher a vintage feel to match the rest of my kitchen."
How She Did It: Real embossed-metal ceiling tiles require special snips for cutting and often need to be sealed to stand up to kitchen splashes, so Linda opted for vinyl look-alikes. The tiles come in an 18-by-24-inch sheet with three squares across and four down—a perfect match for the height of her dishwasher but not for its width. To make up the difference, Linda used a utility knife to cut a one-tile-wide vertical strip from a second sheet. She adhered the tiles directly to the dishwasher door with heavy-duty double-sided tape, tucking the cut side of the thin strip underneath the finished edge of the full sheet.
What It Cost: $56 for two vinyl tile sheets and a roll of double-sided tape
Shipping-Pallet Headboard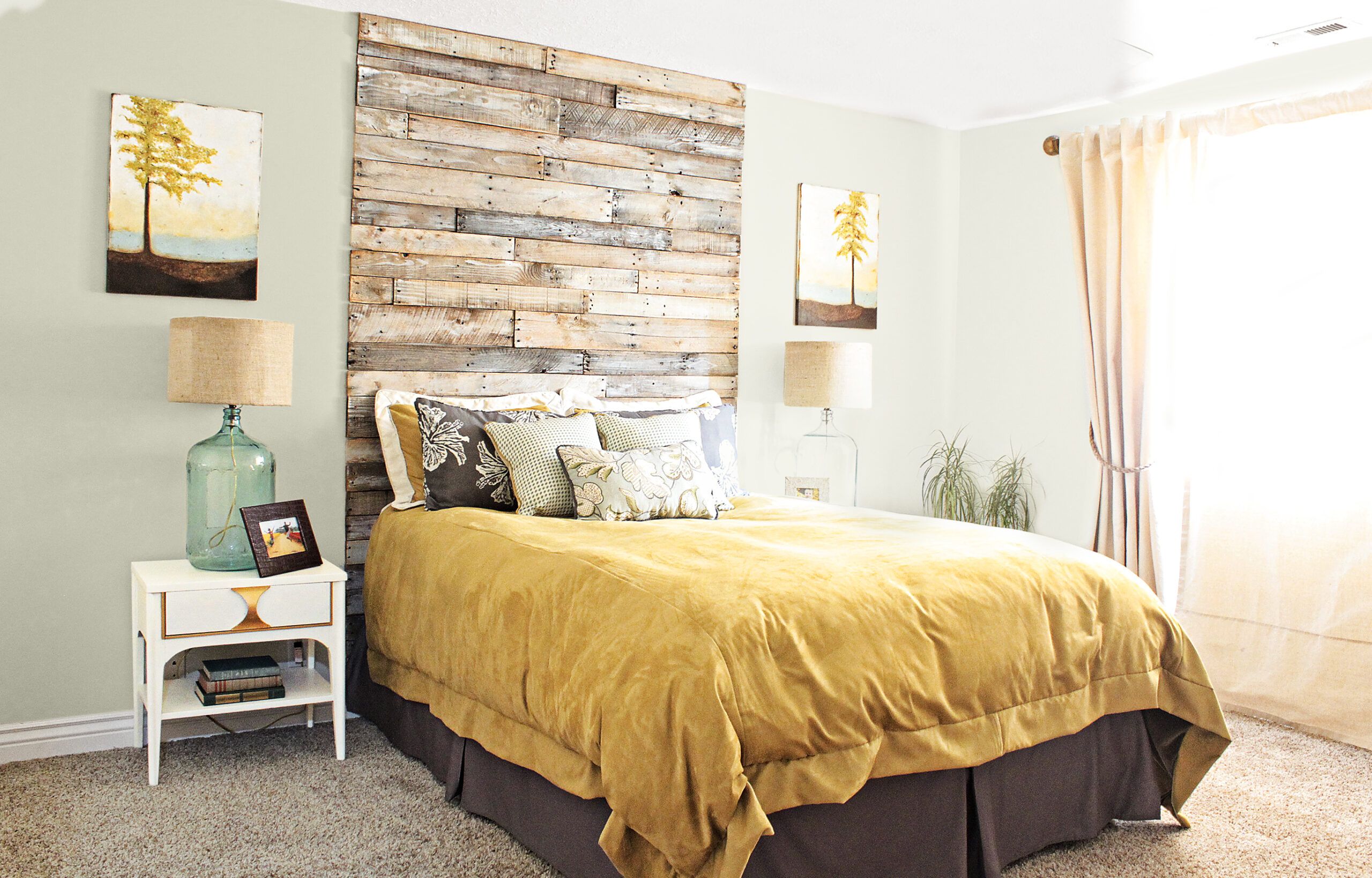 Masterminds: Dustin and Whitney Barrington, who bought a tumbledown house in San Diego, California, and taught themselves how to fix it up. They show off their work at theroosterandthehen.com.
Inspiration: "We wanted a floor-to-ceiling headboard to give our bedroom a loftier feel," says Dustin, "and we loved the idea of making it out of rustic and worn-looking wood from shipping pallets."
How They Did It: By putting in about 5 hours of actual work and 10 hours of stealth-hunting for the 15 pallets required to make the headboard. Before nailing the pallet boards to their bedroom wall, Whitney and Dustin whitewashed them with a mix of latex and water. The new finish highlights the wood's grain pattern and knots, and gives the disparate pieces a unified look.
What It Cost: $3.50 for nails; the pallets were free, and the paint was left over from another project
Shipping-Pallet Headboard: Step 1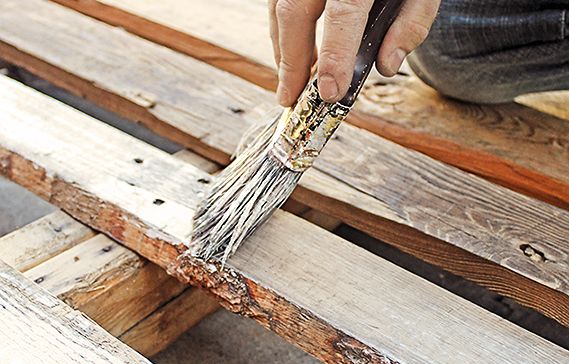 Brush the pallet boards with equal parts white latex paint and water. When dry, lightly sand with 60-grit paper. Remove the boards from the pallet frames, using a pry bar or the claw end of a hammer.
Shipping-Pallet Headboard: Step 2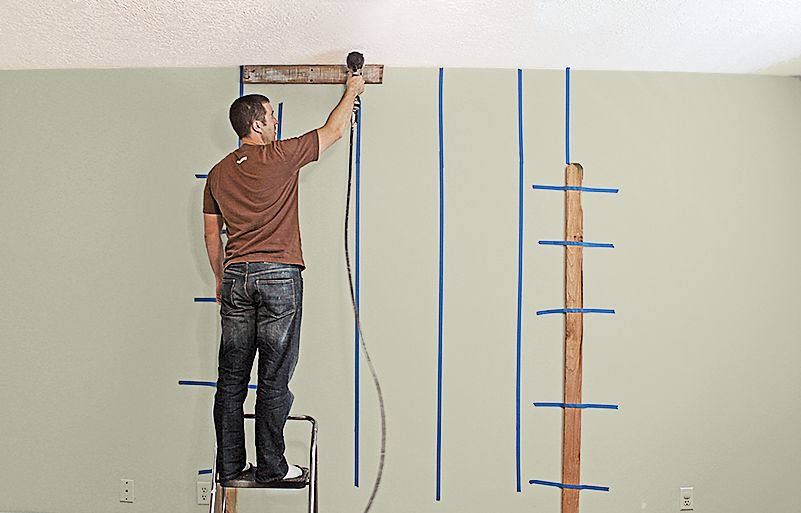 Map out the headboard borders on the wall, and use painter's tape to show stud locations. Starting at the top, secure the boards to the wall with a pneumatic nailer fitted with 1½-inch finishing nails.
Shipping-Pallet Headboard: Step 3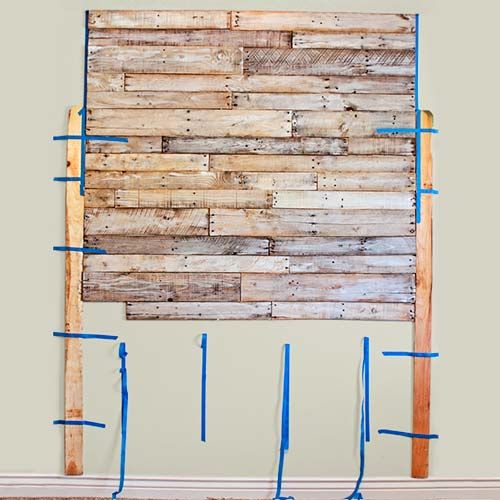 For the random pattern shown here, vary the board lengths but keep the widths consistent from row to row.
Beefed-Up Baseboards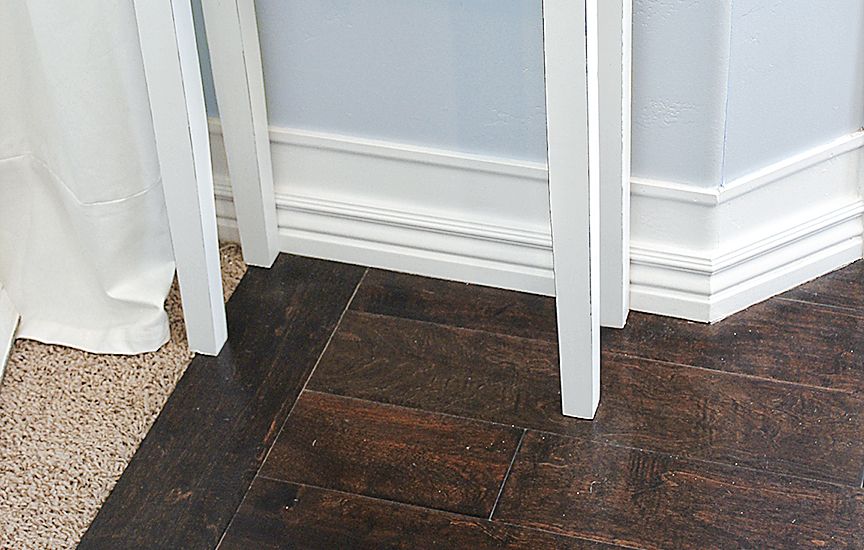 Masterminds: Shelley and Cason Smith, who make upgrades to their Salt Lake City home affordable by doing the work themselves. They share the projects at thehouseofsmiths.com.
The Inspiration: "We wanted to give the short baseboards in our kitchen nook more height but didn't want the trouble or expense of ripping out the old moldings and putting in new, taller ones," says Shelley. "In the past, we've faked the look of paneled wainscoting by securing wood trim directly to the wall, rather than to plywood or MDF sheets, and then just painted it all. So we figured, why not try the same trick with our baseboards?"
How They Did It: Shelley and Cason nailed bead molding to the wall about 2½ inches above the existing baseboards. By finishing the molding and everything below it with the same paint, they achieved the look of one tall baseboard.
What It Cost: $6 for three 8-foot strips of bead molding; the paint was left over from another project
Beefed-Up Baseboards: Step 1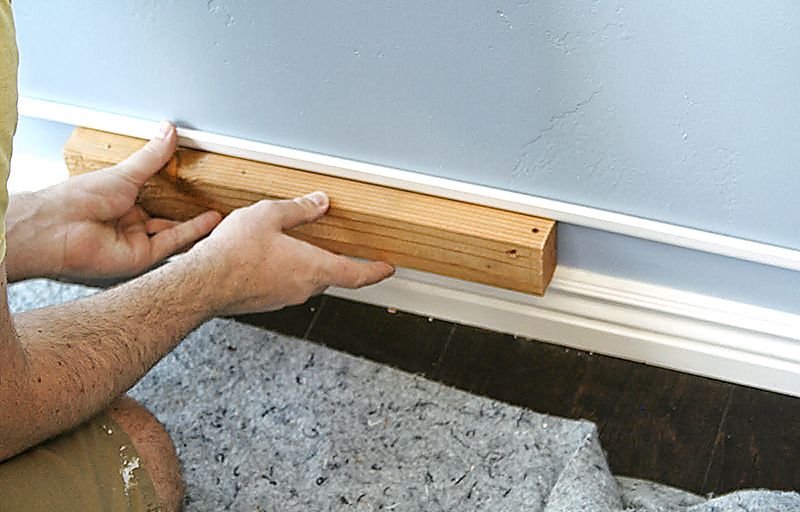 Rest a 2½-inch-wide wood scrap on top of the baseboard to use as a spacer. Fasten bead molding to the wall just above the spacer with finishing nails. Work in sections, sliding the spacer along the baseboard as you go around the room.
Beefed-Up Baseboards: Step 2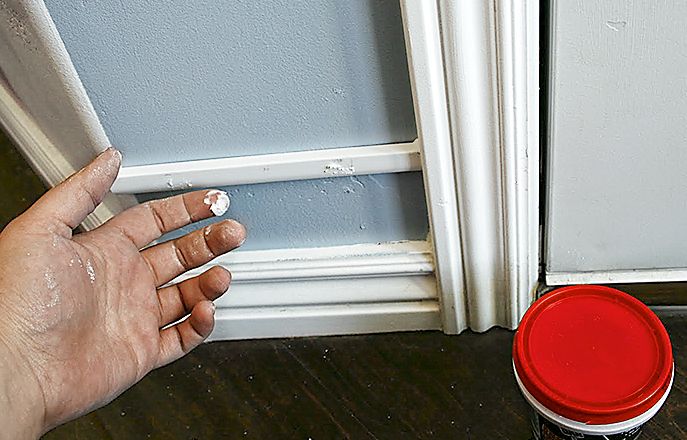 Use spackling compound to fill nail holes as well as the joints where molding sections meet and at the corners. Prepare for paint by taping where the baseboards meet the floor and along the wall above the new molding.
Beefed-Up Baseboards: Step 3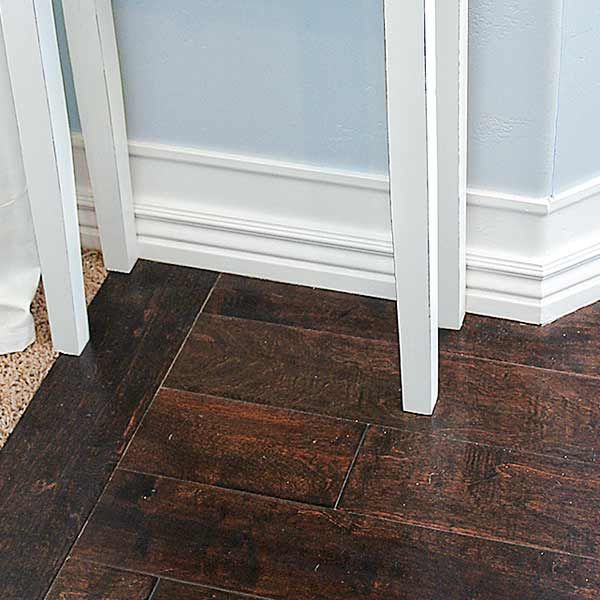 To finish, prime and paint the bead molding, the wall below it, and the baseboard.
Homemade Chalky Matte-Finish Paint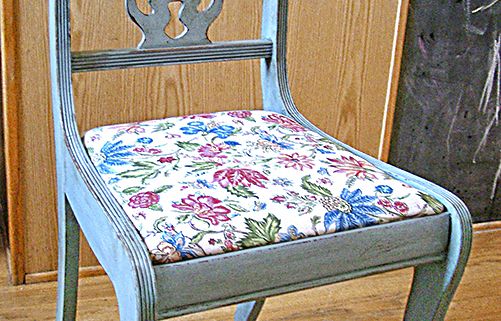 Mastermind: Kim Hanou, a stay-at-home mom and former elementary-school teacher in Arvada, Colorado, who catalogs her design projects at too-much-time.com.
Inspiration: "I found a chair with a terrible finish at a thrift store, and I thought Chalk Paint would look good on it. Problem is, the paint costs almost $40 a quart, and that is insanity! I'd heard that it was possible to make your own, and I wanted to give it a shot."
Homemade Matte-Finish Paint: How She Did It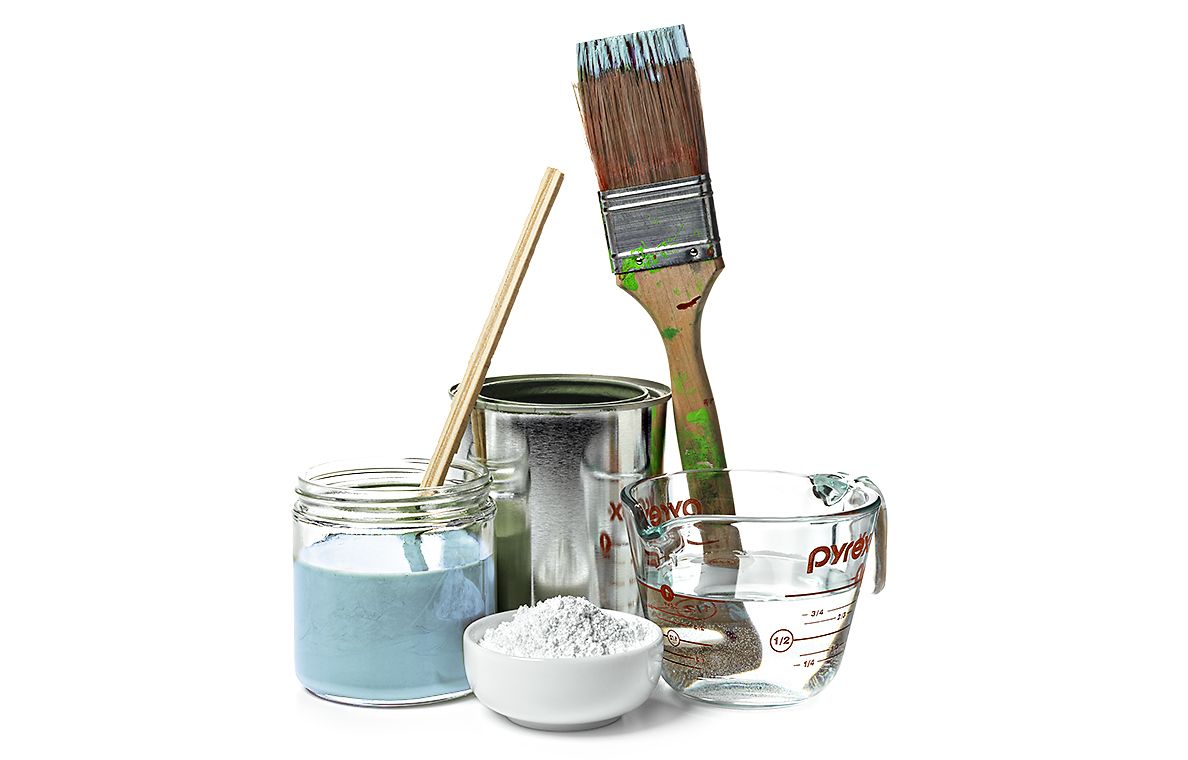 Kim researched online and consulted with furniture refinishers to come up with a formula to refresh her chair, shown at right. She mixed 1½ cups of Behr's Premium Plus semigloss latex in Cool Dusk with ½ cup of water and ½ cup of powdered calcium carbonate, the ingredient that gives the paint its chalky matte look. After painting the chair, Kim gave the new finish an aged look by roughing up the surface with sandpaper and applying two coats of wax (a clear one topped by a dark shade).
What It Cost: $16 for a quart of paint and for a 12-ounce jar of calcium carbonate from a health-food store
Picture-Frame Message Center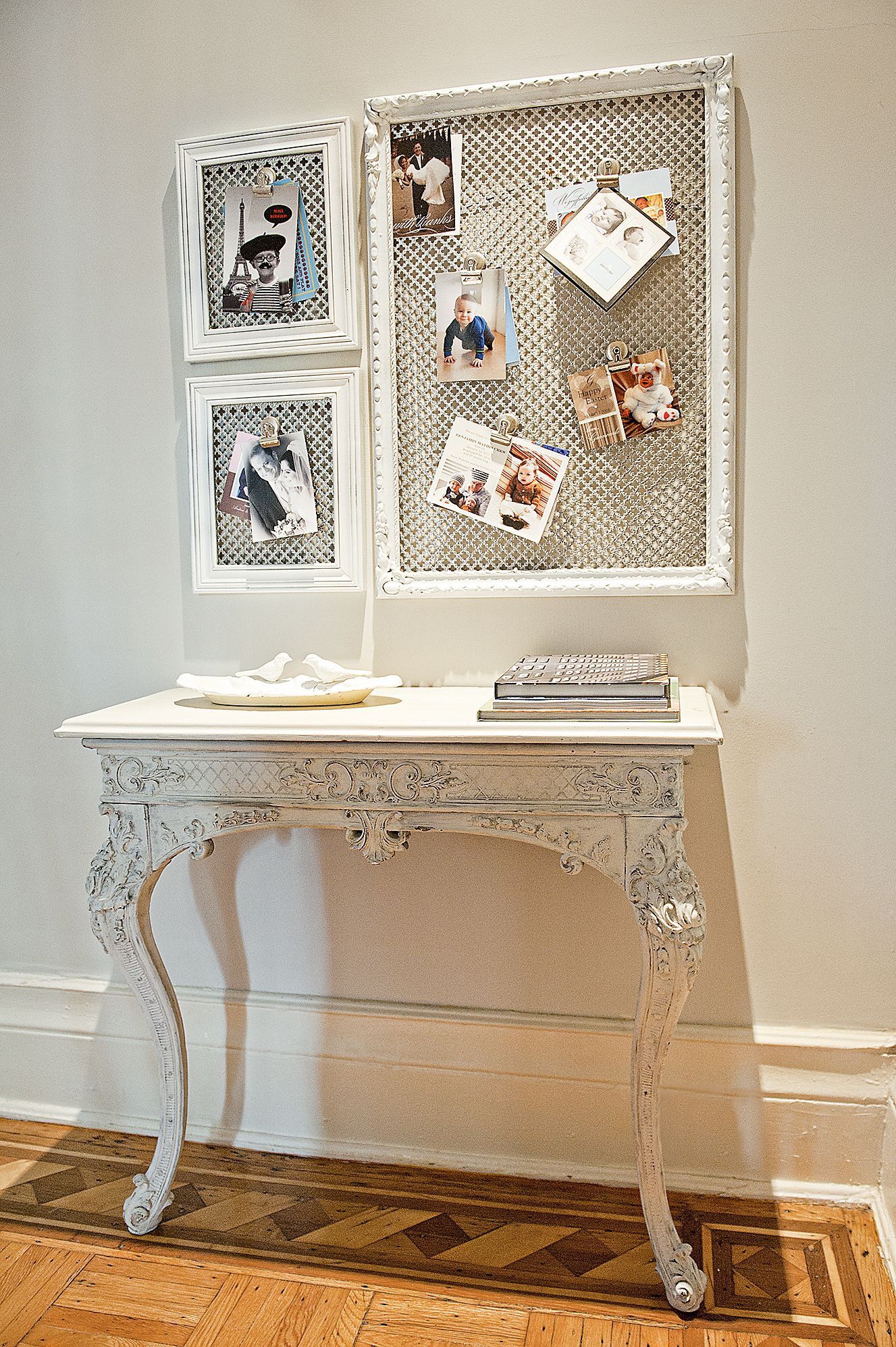 Mastermind: Stefanie Schiada, who started her blog brooklynlimestone.com to document the improvements she and her husband made to their once-dilapidated rowhouse, in Brooklyn, New York.
Inspiration: "I had a table in my hallway for dropping mail, but I wanted something on the wall above where I could hang recent invites and announcements."
How She Did It: Stefanie spray-painted three frames—a large gilded one and two small wood ones—she already had. She filled the openings with metal-mesh radiator grilles that she cut to size with snips, and adhered the grilles to the backs of the frames with epoxy. Bulldog clips held in place with magnets display invites.
What It Cost: $40 for a 3-by-3-foot radiator grille, white spray paint, clips, and magnets
Drying Rack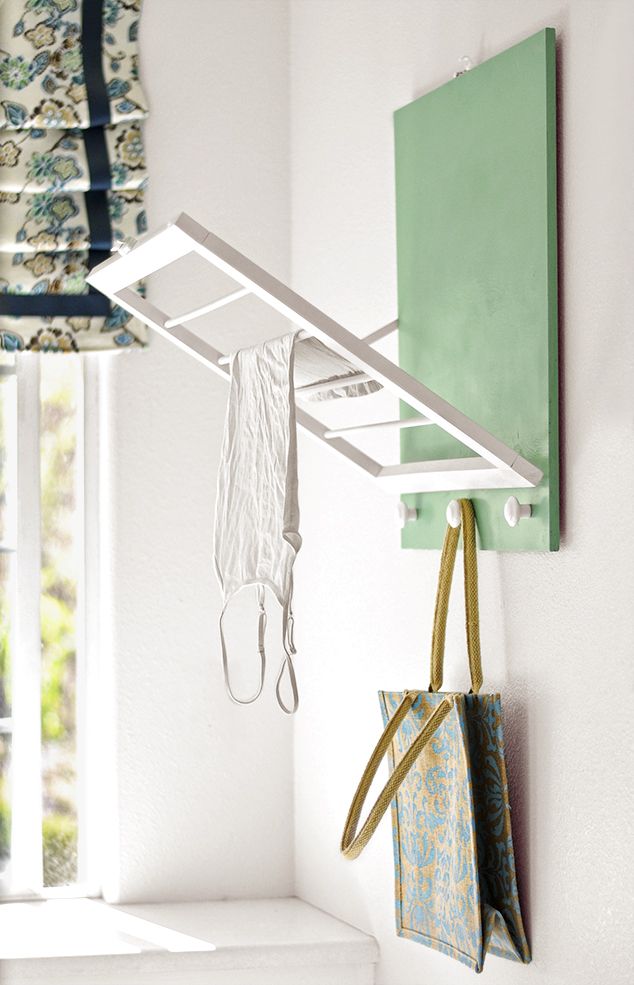 Mastermind: Kate Riley, an attorney who left her practice to fix up her home in California's wine country and details the transformation at centsationalgirl.com.
inspiration: "I wanted a dedicated area in my laundry room to drip-dry delicates. When I spotted a pricey drop-down rack in a catalog, I thought, I could make that, and it would be better and cheaper!"
How She Did It: Kate sketched a design to suit her needs, making the rack smaller than the one she'd seen and adding knobs at the bottom for hangers. She spray-painted the plywood back a watery blue-green for a hit of color against her white walls.
What It Cost: $25 for wood, knobs, and hardware; the paint was left over from another project
Drying Rack: Step 1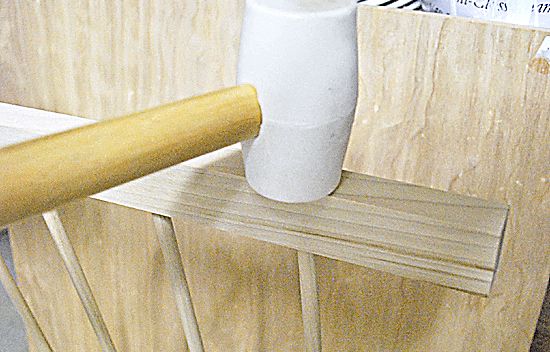 Cut four 2-by-½-inch poplar boards for the frame and four ⅜-inch dowel rods to fit within it. Drill ⅜-inch holes in the frame's sides to hold the rods, and use a mallet to tap them in.
Drying Rack: Step 2
Fasten the frame with glue and finishing nails.
Drying Rack: Step 3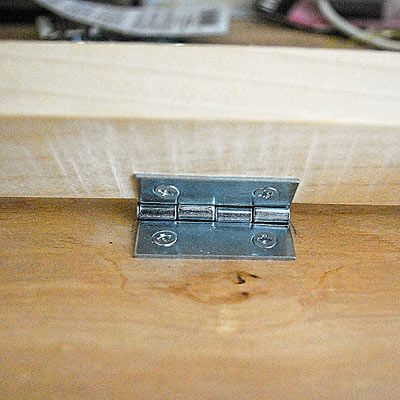 Hinge the rack to a plywood back, and add a folding bracket to steady it at an angle when open.
Drying Rack: Step 4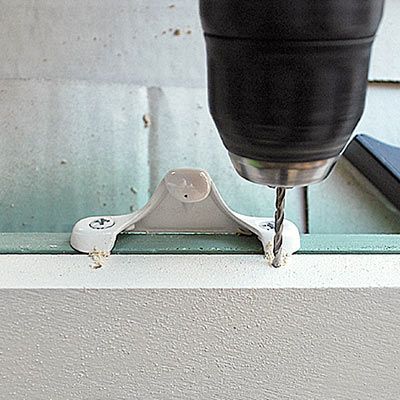 Fill nail holes, prime and paint the assembly, and screw in knobs along the bottom. To keep the rack upright when not in use, add a window-sash lock at the top.