This easy process mimics the dings and scrapes you'd see on a painted wood piece after decades of wear and tear. It's ideal for unvarnished wood furniture with interesting details, like the dresser at left.
Step 1
Wax On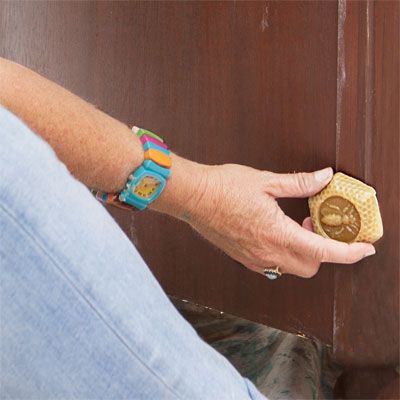 Run solid beeswax along the corners, edges, and details that would naturally show signs of wear, to keep paint from adhering to those spots.
Step 2
Paint the Base Layer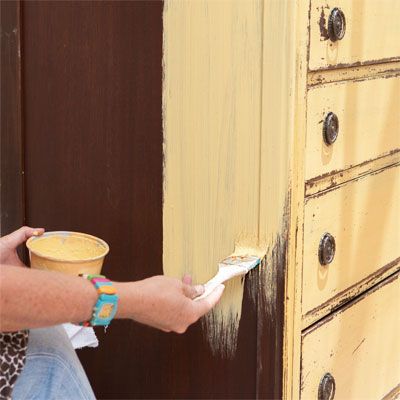 Mix powdered milk paint with water, and let sit for 10 minutes or until the pigment dissolves. Only mix what you need—it contains a natural protein that will sour after a few days; apply with a chip brush.
Step 3
Scrape the Paint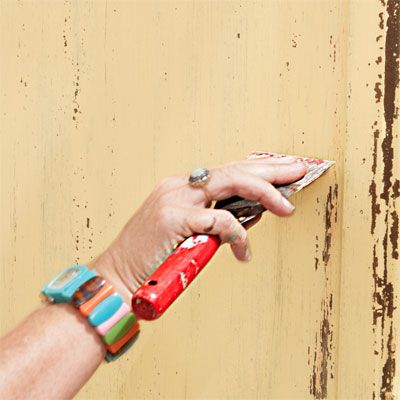 When 90 percent dry, run a paint scraper over spots that would typically wear.
Step 4
Use Tape to Remove Paint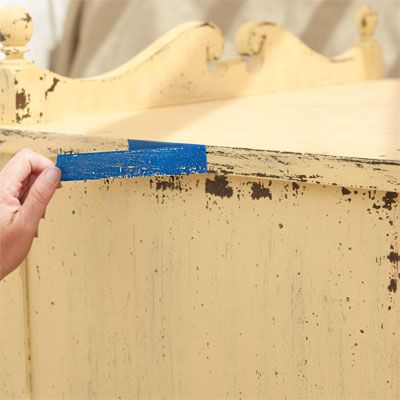 Lay down painter's tape on flat surfaces, then carefully pull it up to remove some of the paint.
Step 5
Seal With Wax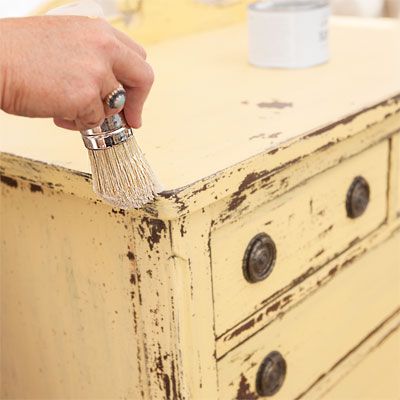 With a round wax brush, apply finishing wax in a circular motion, about 1 square foot at a time, wiping away any excess with a rag as you go.