Each product we feature has been independently selected and reviewed by our editorial team. If you make a purchase using the links included, we may earn a commission.
Casper Mattress Review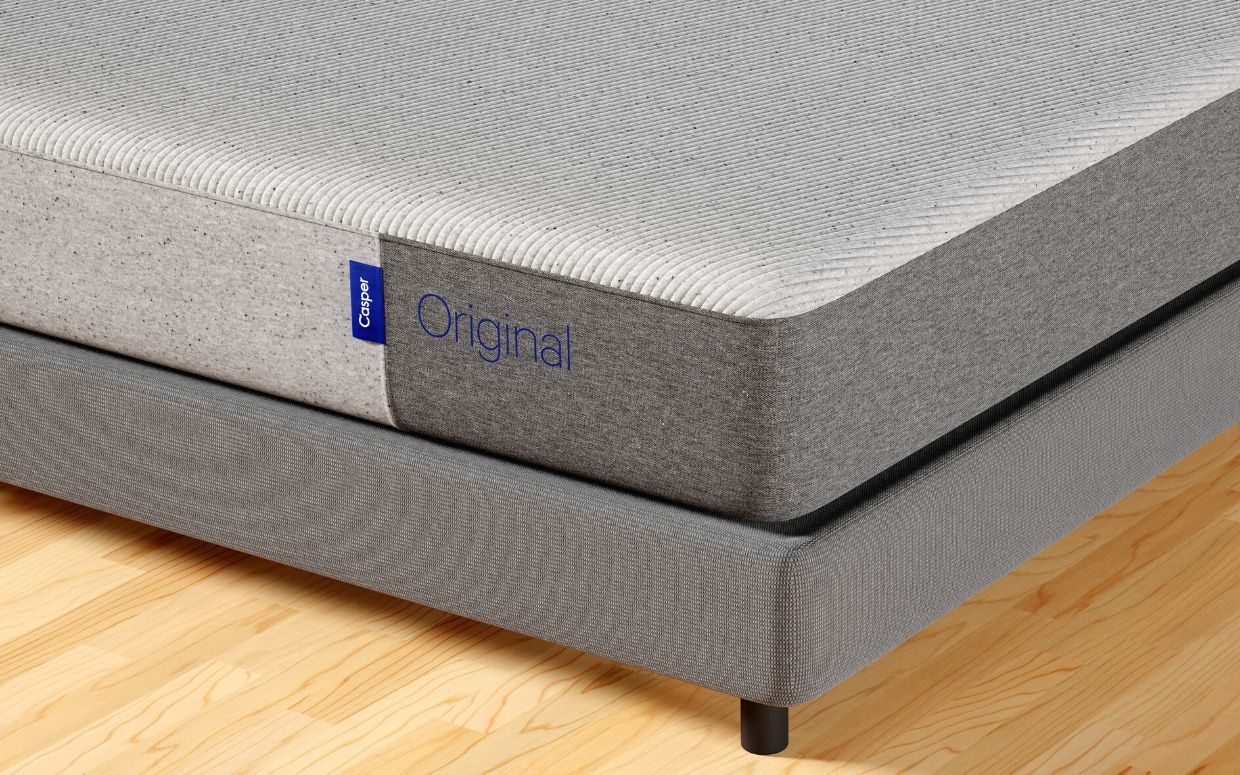 Casper is one of the most instantly recognizable online mattress brands in the world, so if you're shopping for a new mattress, it's probably on your list. Well, according to our testing and tons of positive reviews, it should be right at the top.
Casper's memory foam mattress is noteworthy for being a true universal bed, meaning it works well for basically all sleeping positions and comfort preferences. Are you a side sleeper, back sleeper, or stomach sleeper? Regardless, you'll find a supportive sleep experience with Casper. Even combination sleepers, who toss and turn in the night, should find plenty to like about this memory foam mattress.
The Casper can work well for just about anybody, but that's not the only reason to consider it the very best bed in a box for you. In this Casper mattress review, we'll help you carefully consider the pros and cons.
Affiliate Disclosure:This Old House's Reviews Team is committed to delivering honest, objective, and independent reviews on home products and services. To support this business model, This Old House may be compensated if you purchase through links on our website.
Memory Foam Comfort Awaits You. Start With Our Casper Mattress Review
Casper is one of the true pioneers of the bed in a box mattress space, and remains one of the top purveyors of memory foam comfort. Each foam layer of their classic mattress provides zoned support and pressure point relief. Those who love that cushioning, enveloping feel of memory foam will find much to appreciate here. The Casper also offers a highly responsive design. It adjusts well to the movements of the body, making it a good pick for sleepers who tend to change position in the night.
If there's any red flag here, it may be heat retention. Memory foam beds are famous for trapping body heat, and the Casper probably won't win any awards for being the coolest mattress in the world. Then again, we found that it did a decent job of promoting air flow. As far as memory foam goes, Casper does an admirable job of preventing overheating.
Pros and Cons of the Casper Mattress
| Pros | Cons |
| --- | --- |
| Works well for all sleeping positions | Not recommended for those who prefer innerspring mattresses |
| Provides the classic memory foam feel | Some sleepers may want to look for a cooler mattress |
| Delivers exemplary edge support | |
| Pros | Cons |
Highlights of the Casper
Material: Memory foam
Firmness: Medium-firm
Customer Rating: 4.5/5
MA Score: 9.1/10
Trial Period: 100 nights
Warranty: 10 years
MA Score: The Mattress Advisor Score is a weighted score that takes into account 14 different factors related to the mattress' performance, function, convenience and the brand's social responsibility.
Casper Mattress Features
There are a few performance categories where the Casper stands out. If these are the things that matter most to you, then the Casper may well be the best mattress to fit your needs.
Responsiveness
When we tested the Casper, we gave it a rare perfect-10 in the category of responsiveness, meaning this is one of the very best mattresses for adapting and adjusting to your movements. For combination sleepers, this is a crucial consideration.
Edge Support
The Casper also offers fantastic edge support. Do you tend to sleep toward the outer edge of your bed? Or sit on the edge of your bed while you put your shoes on in the morning? The Casper will support you without much sagging or sinkage.
Spine Alignment
The Casper does an excellent job of promoting a healthy, natural posture. For side sleepers looking for a new mattress, this may be a big selling point.
Pressure Relief
Open-cell memory foam does a better-than-average job of evenly distributing body weight. In our testing, we find the original Casper to be very effective in minimizing aches and pains.
Sleeping Positions Best for the Casper
Before tossing out your old mattress, it's important to make sure your new one will fit your preferred sleeping position. Thankfully, Casper is one of the essential options for universal sleeping.
Side Sleepers
The Casper promotes natural spinal positions for side sleepers, allowing them to sleep soundly without much risk of stiffness in the morning.
Back Sleepers & Stomach Sleepers
Casper's base layer of foam is strong and sturdy enough to offer the kind of support that back and stomach sleepers need.
Combination Sleepers
Responsive support foam means the Casper adapts well to nighttime movements. We think it's one of the very best options for those who toss and turn in the night.
Casper Mattress Materials
Buyers have a right to know what their new bed is made of. Here's a closer look at the Casper's carefully-assembled layers of foam.
Top Layer – Open cell foam helps promote air flow, keeping the Casper cooler than your average all-foam bed.
Second Layer – A comfort layer of memory foam provides zoned support, helping evenly distribute weight and minimize the strain on joints.
Base Layer – Durable support foam prevents sinking.
More About Casper
Casper is one of the more famous mattress companies out there, but even so, there are a few things you might not know about it.
Eco-Friendly Materials
Casper's foam mattresses are CertiPUR-US certified, which means they meet high standards of environmental friendliness.
Made in the USA
All Casper products are proudly assembled in the United States.
Free shipping and returns
Not only does Casper ship for free, but if you decide you don't like the mattress, you can return it at no charge. (Return it within the sleep trial window and you'll get a full refund.)
100-night trial period & 10 year warranty
A generous sleep trial and 10-year limited warranty help shoppers feel confident about buying the Casper.
Other Mattresses by Casper
We've covered the original Casper bed… but what if there's a different mattress by Casper that's more your speed?
Casper Wave Hybrid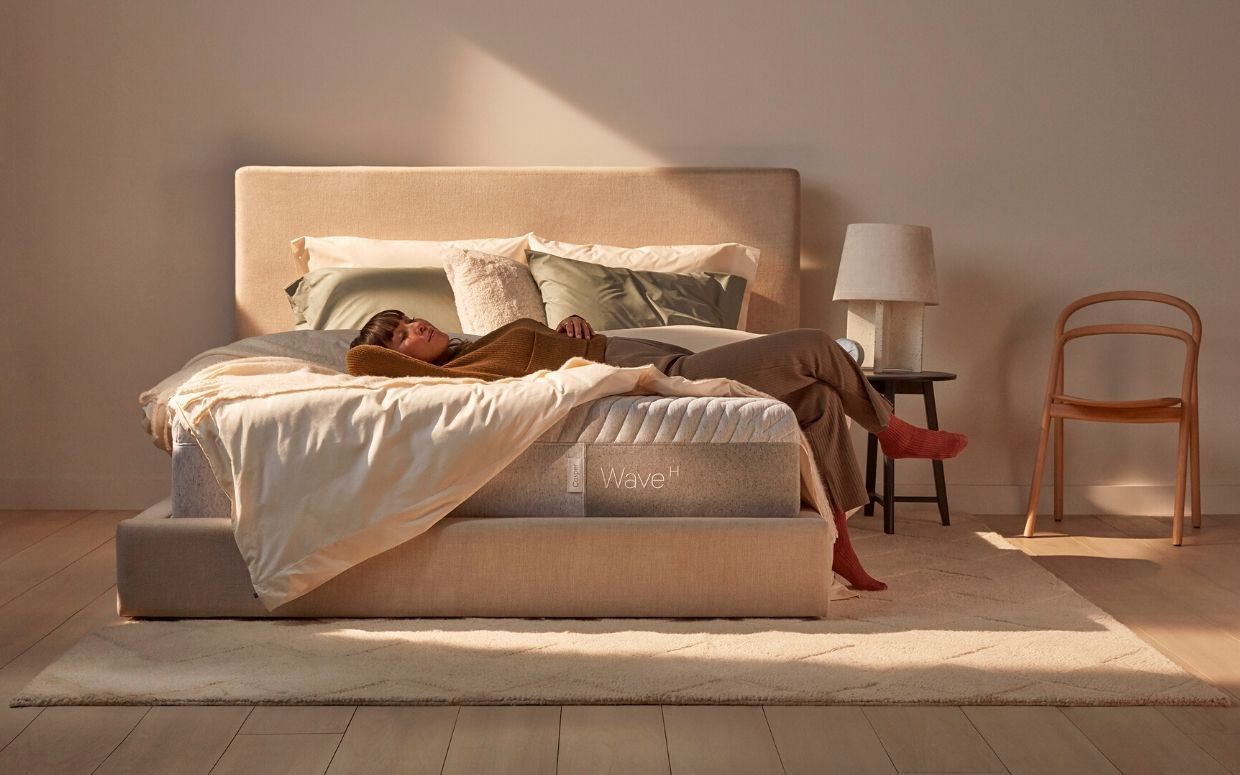 The Casper Wave Hybrid mattress offers pressure point relief, responsiveness, and zoned support. The Casper Wave Hybrid is one of our favorite beds for those who struggle with back pain.
Casper Nova Hybrid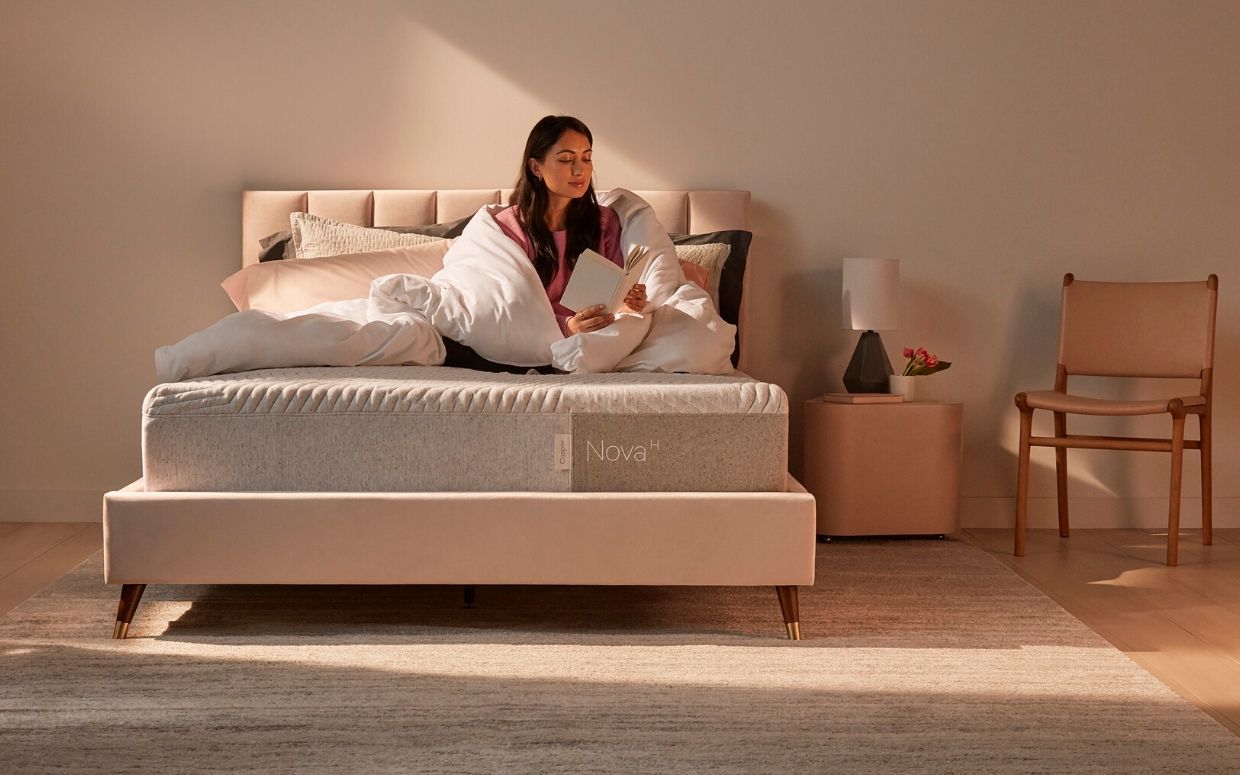 For side sleepers, we really like this plush version of the Casper hybrid, which will hug you to sleep each night.