Framed for Color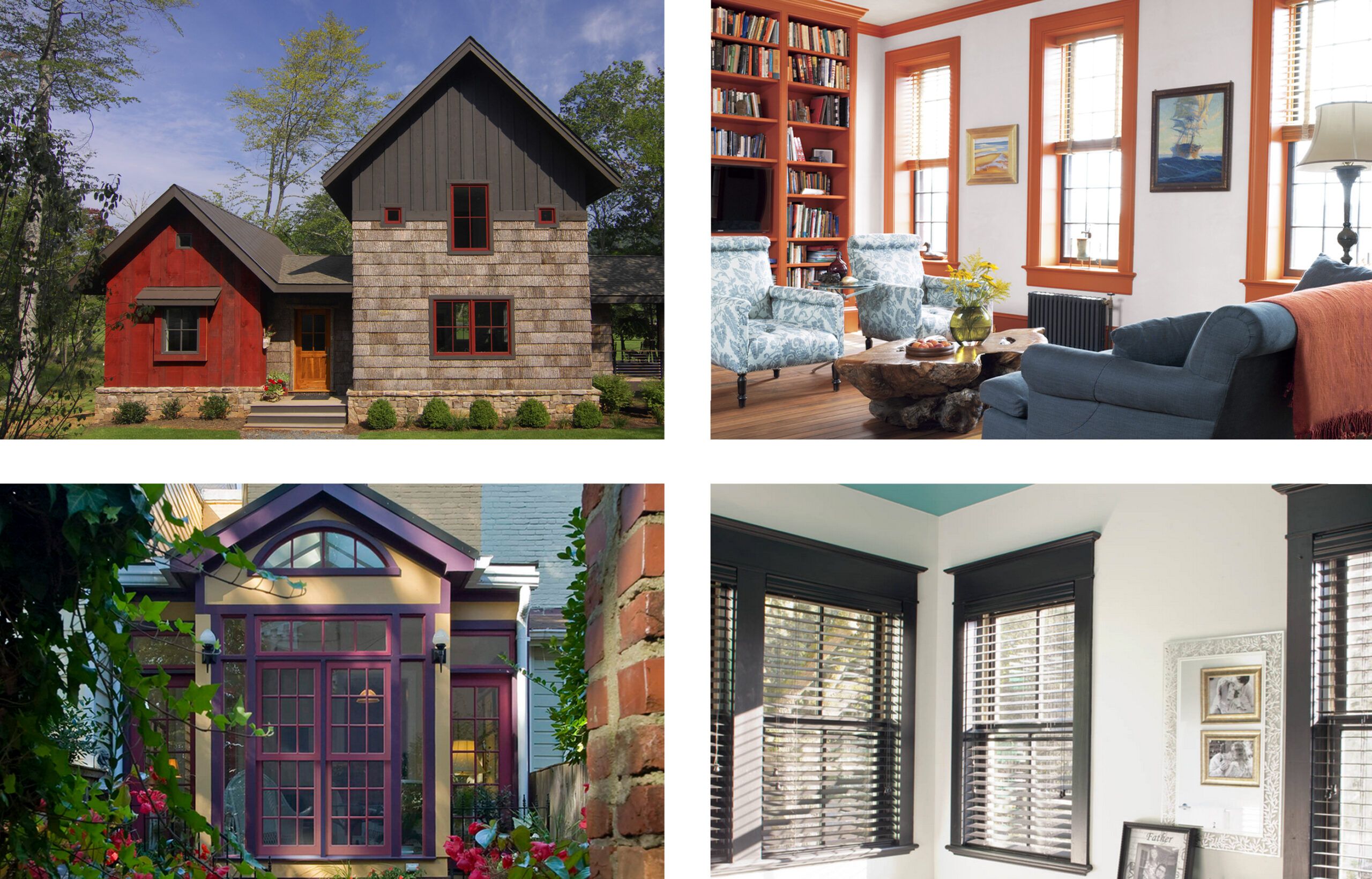 White is a go-to for trim that makes dramatic wall color pop. But we've recently noticed a steady influx of window frames painted standout colors for some rainbow-friendlier drama. Get your ROYGBIV on with these color picks—and a few contrasting neutrals—we found to let your trim take center stage.
Chutney Casements for a Farmhouse Exterior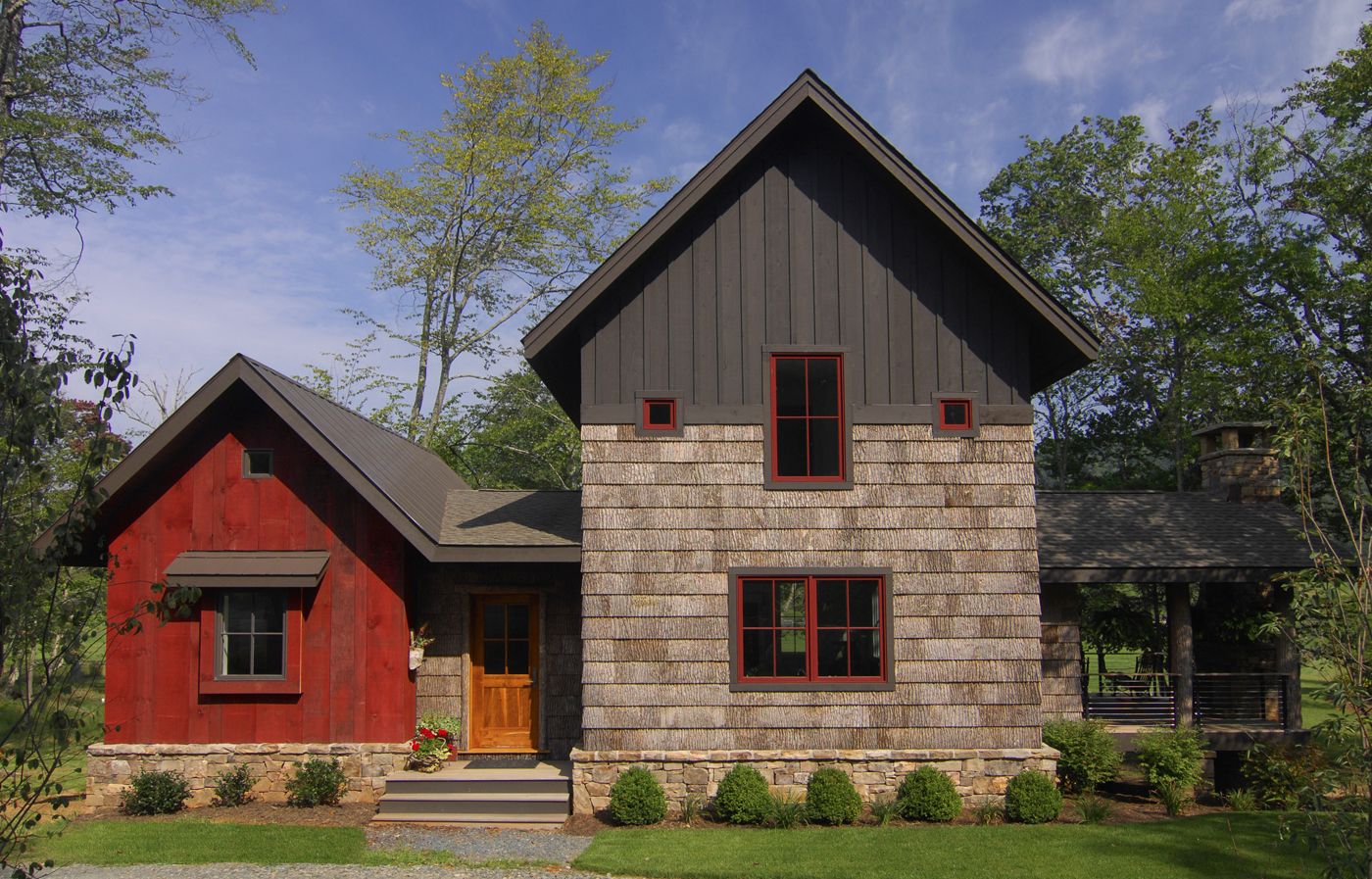 Red push-out casement windows (Kolbe's casement in Chutney) bring a sense of cohesion to a mixed-media farmhouse facade by Christopher Kellie Design.
Explore an 1830s farmhouse remodel that plays up a range of colors.
Brick Red That Pairs Well with Nature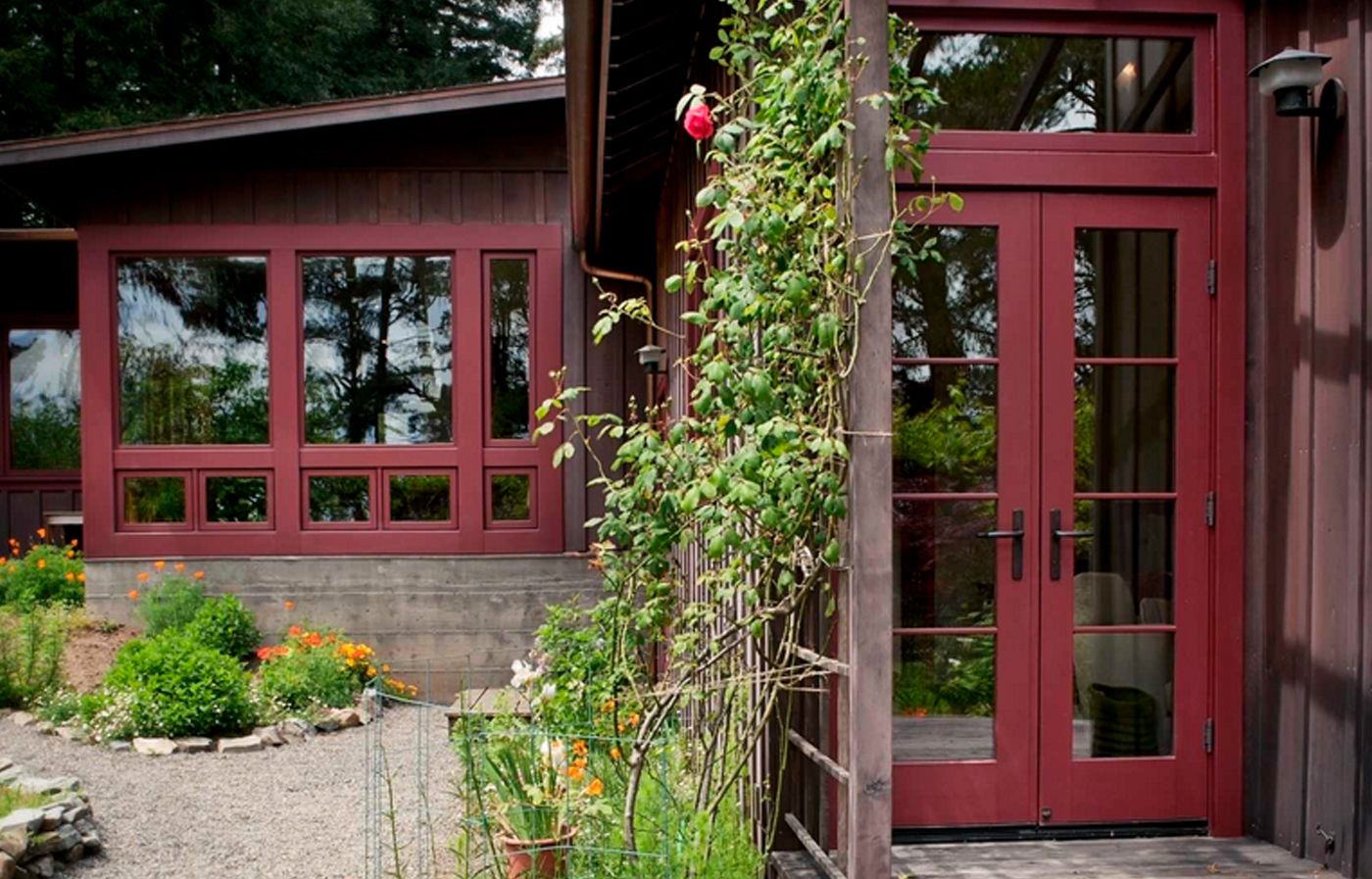 Climbers and neutral outdoor surfaces make this charming house seem like it's been there for ages. One of 450 Architects' clients—an artist—selected the final paint color (similar to Sherwin Williams's Rockwood Red).
Re-create the look by training good climbers and using our advice on choosing exterior paint colors.
Fresh Blaze in a White Kitchen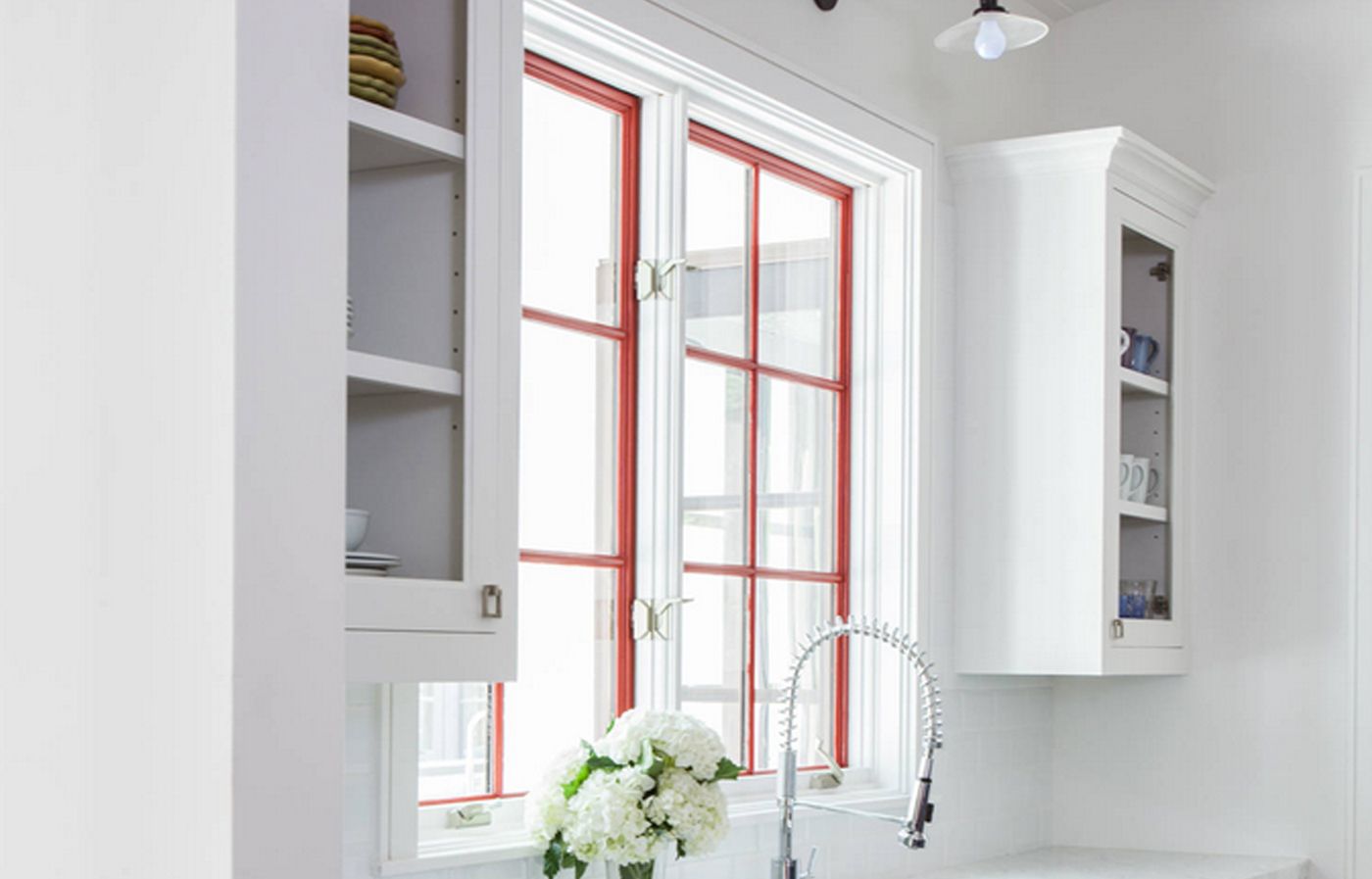 An exposed ceiling beam and red-orange muntins (painted in Benjamin Moore's Deep Rose 2004-10) perk up a pristine white kitchen by Laura U Interior Design.
Wow in the cook space with kitchen cabinet color combos that really cook.
Bright Orange for Simple Moldings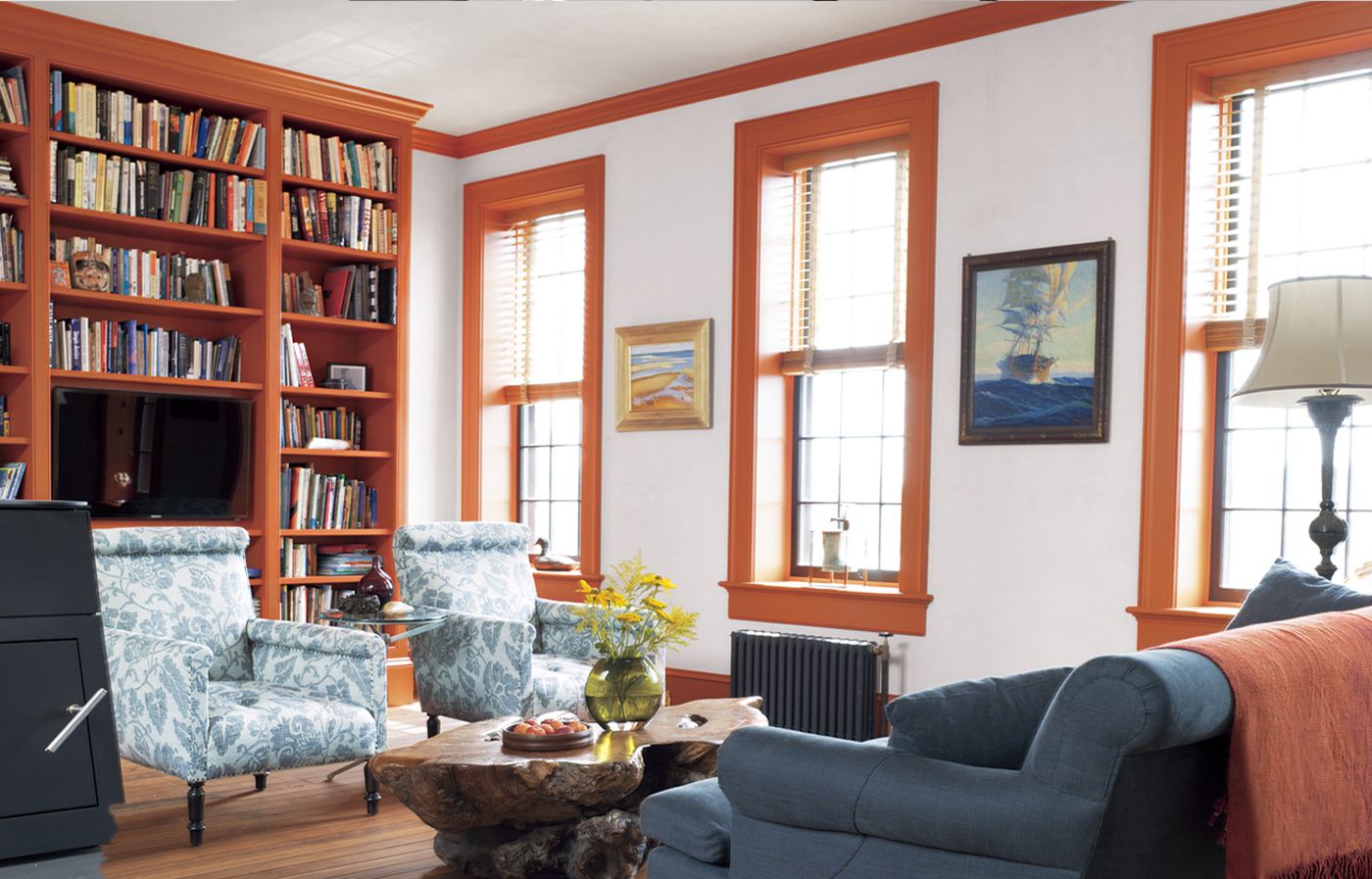 Designer Rafe Churchill gave overlooked moldings a starring role with a coat of bright orange (Farrow & Ball's Charlotte's Locks).
Read more on how this rehab made plain moldings pop with paint.
Nature-Leaning Breakfast Room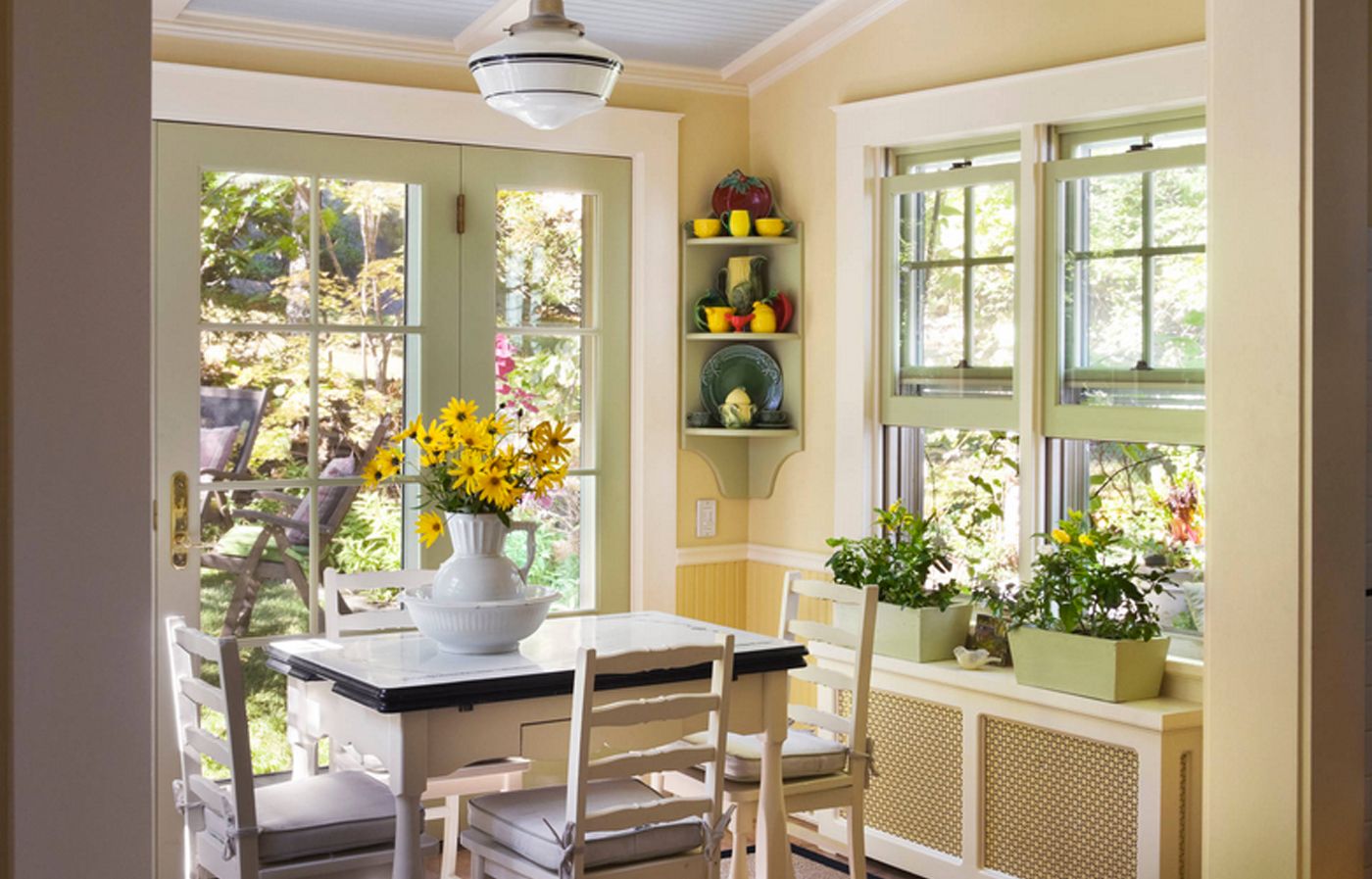 Architect Gary Brewer—of firm RAMSA—coated his sunny dining area in shades of pastel, most notably a gentle green (Farrow & Ball's Cooking Apple Green) on windows, doors, and accessories.
Check out the balance of color in the rest of the architect's home.
Beachy Blue Hues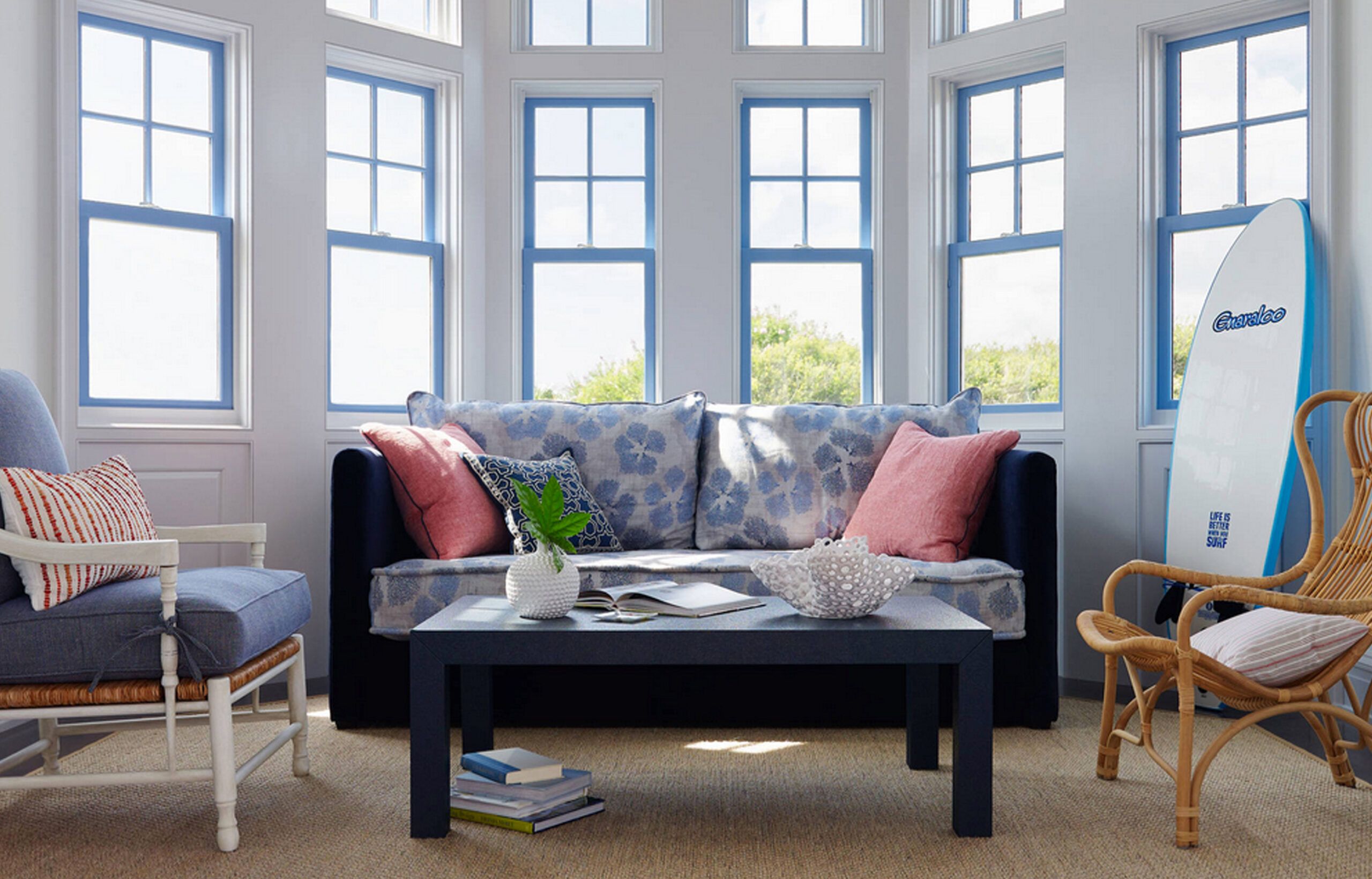 A matching surfboard and sky-blue windows (Benjamin Moore's Soft Jazz 809) make this sunroom by Andrew Howard Interior Design the perfect post-beach hangout.
See more well-placed watery hues in our tour of a vintage cottage with timeless appeal.
Refreshing Teal for a Patio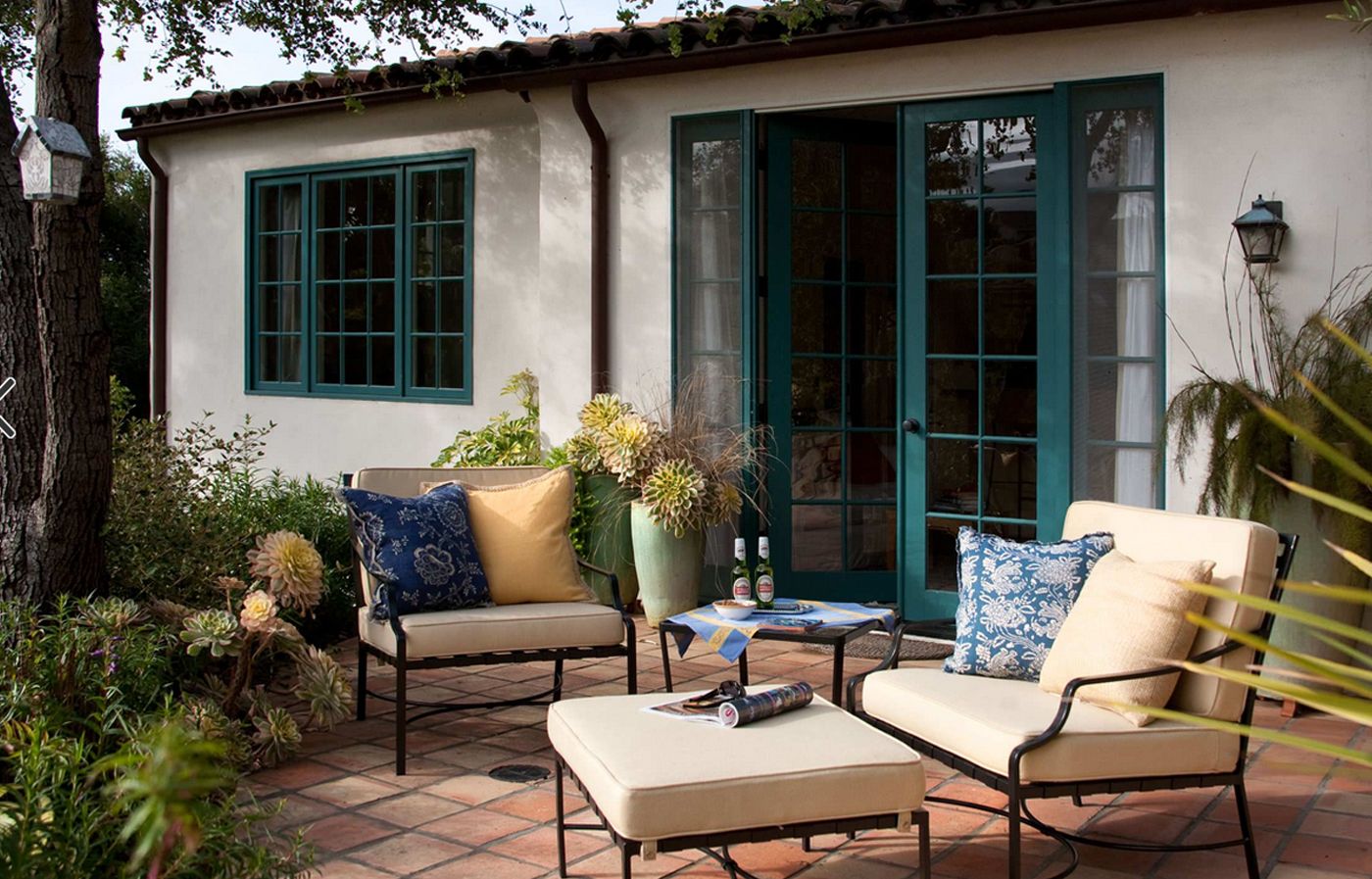 A Mediterranean-style outdoor room by Grace Design Associates Inc. is married to a home's exterior with the help of teal-coated doors and windows.
Add color and more with our 37 easy ways to upgrade your outdoors rooms.
Purple Duo for a Back Patio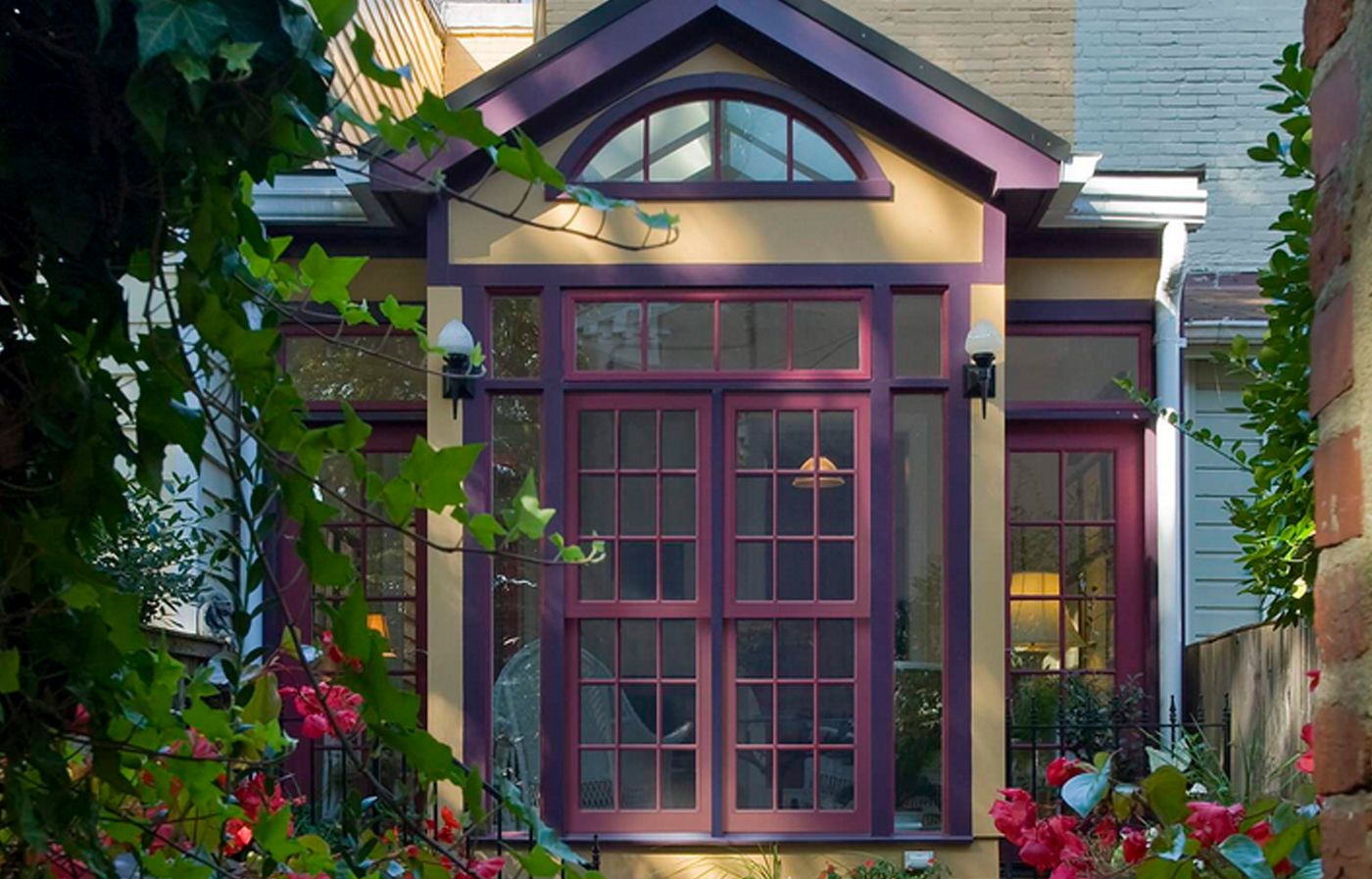 Window details in standout purples (Benjamin Moore's Crushed Berries and Autumn Purple) bring a traditional patio designed by Crafted Architecture into a modern, whimsical state.
Give your outdoor staycation spot a colorful upgrade with our steps for painting a carpet on your porch floor.
Slate Gray as Detail Highlighter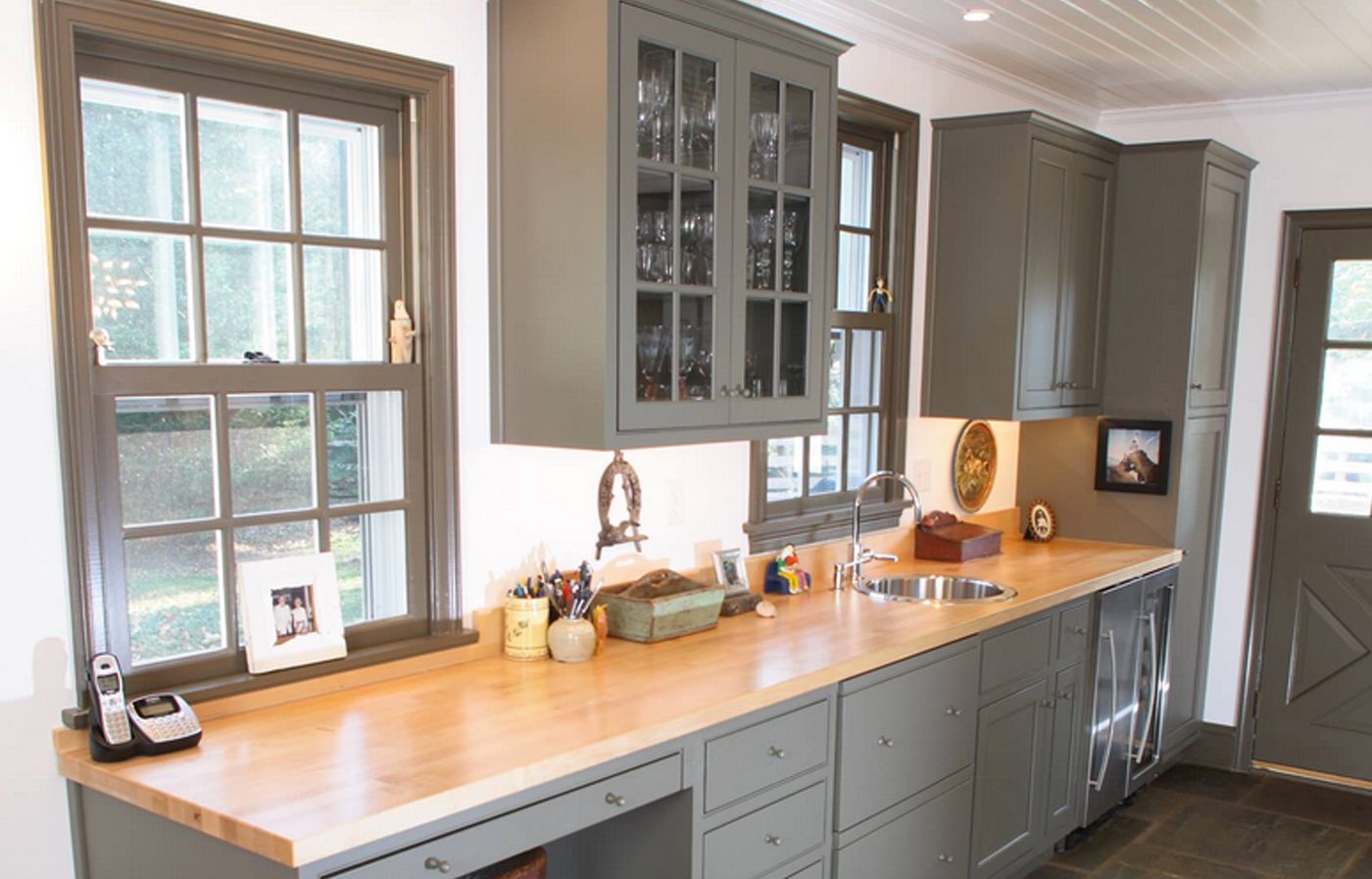 Bold gray (similar to Benjamin Moore's Shaker Gray 1549) locks up a look from Kitchens by Design, pairing window trim and matching cabinets.
See how one kitchen remodel made a statement with gray kitchen cabinets.
Moody Gray for a Garden View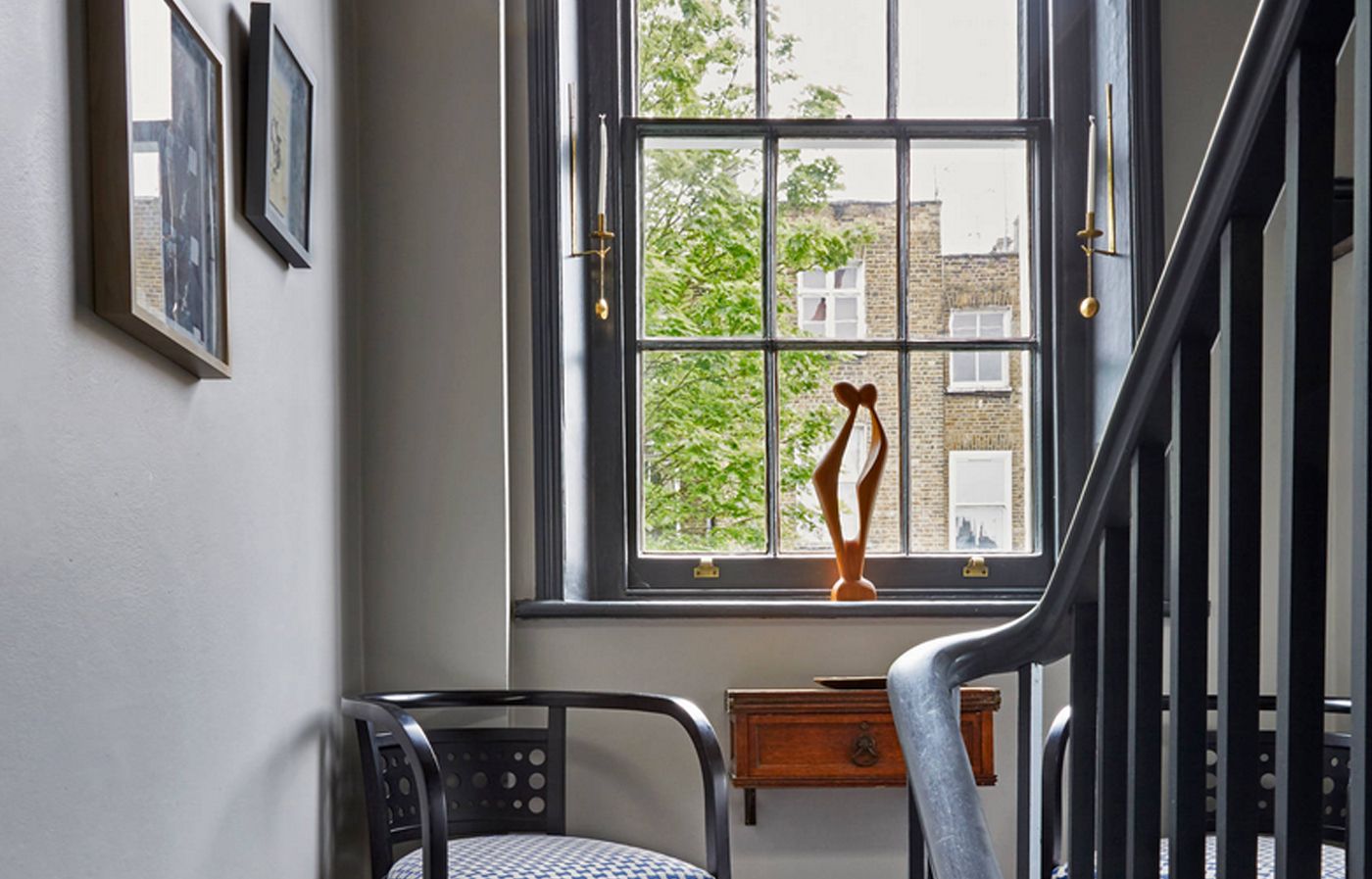 A coating of deep, rich gray keeps the focus on trim on this stair landing with interior design by Sigmar.
Make a ho-hum stairway stand out with our tips for painting upbeat stair risers.
Sharp Black for a Victorian Bath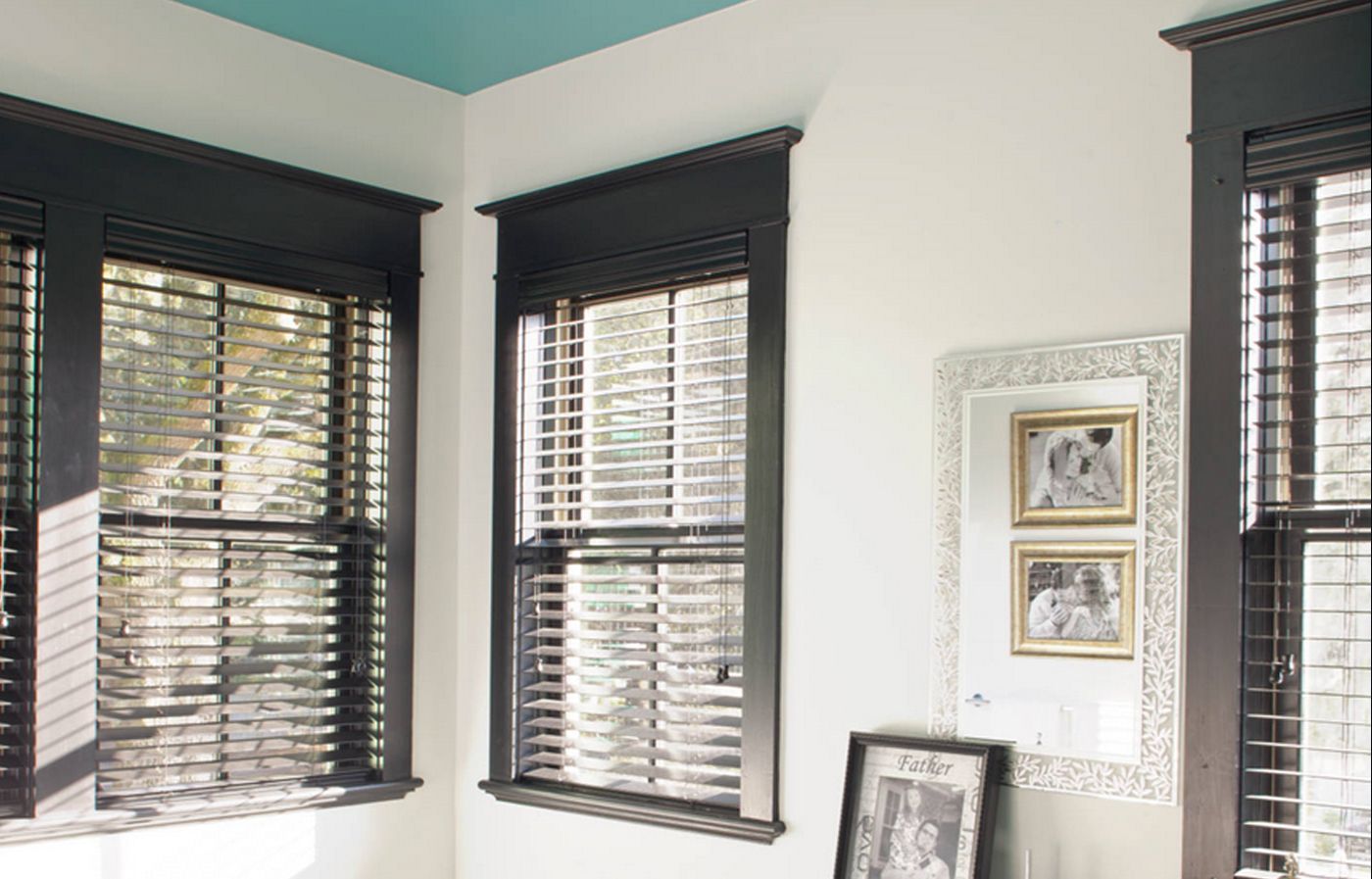 Even black feels like a colorful choice for window frames when paired with a turquoise ceiling in a Victorian bath captured by Atlantic Archives.
Pinpoint your own balance with our ideas for painting colorful ceilings and decorating with black.