There are plenty of practical uses for a fence: to gain privacy, safely corral kids and pets, block wind and noise, and prevent unsupervised dips in a swimming pool. But the right wood fence styles also make a strong aesthetic statement, improving a home's curb appeal.
Components Of A Fence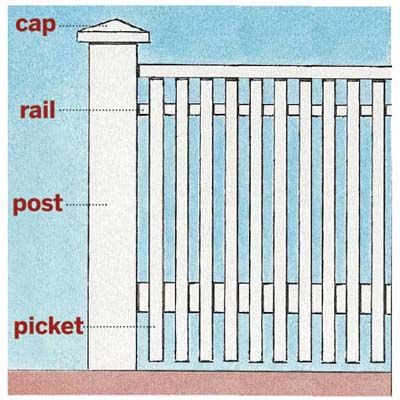 All fences use the same basic components:
Vertical posts set into the ground: The post supports all components; for stability, bury at least one-third of it in the ground.
Horizontal rails that support either pickets, fence boards, or lattice panels. They are spaced between 6 and 8 feet apart, depending on fence height and design.
What Type Of Wood Fence Lasts The Longest?
Redwood, cedar or pressure-treated pine last the longest. A fence can last about 20 years, if made of a turnout resistant wood. Then posts are usually the first to go; panels survive longer because they typically don't touch the ground.
Fences must withstand year-round exposure to the element. So be sure to assemble the parts with weather-resistant fasteners, such as hot-dipped galvanized or stainless-steel nails and screws.
What Are The Different Types of Wood Fences?
1. Wood Picket Fence
Usually 3 to 4 feet high, these fences are named for their widely spaced pointy-topped pickets, which discourage climbing and shed raindrops.
Best for:
Front yards
Gardens
Pool enclosures
Similar to shown: 4-foot-tall pointed-top cove panel, about $24 per linear foot in red cedar; Blue Ox Millworks
2. Post and Rail Fence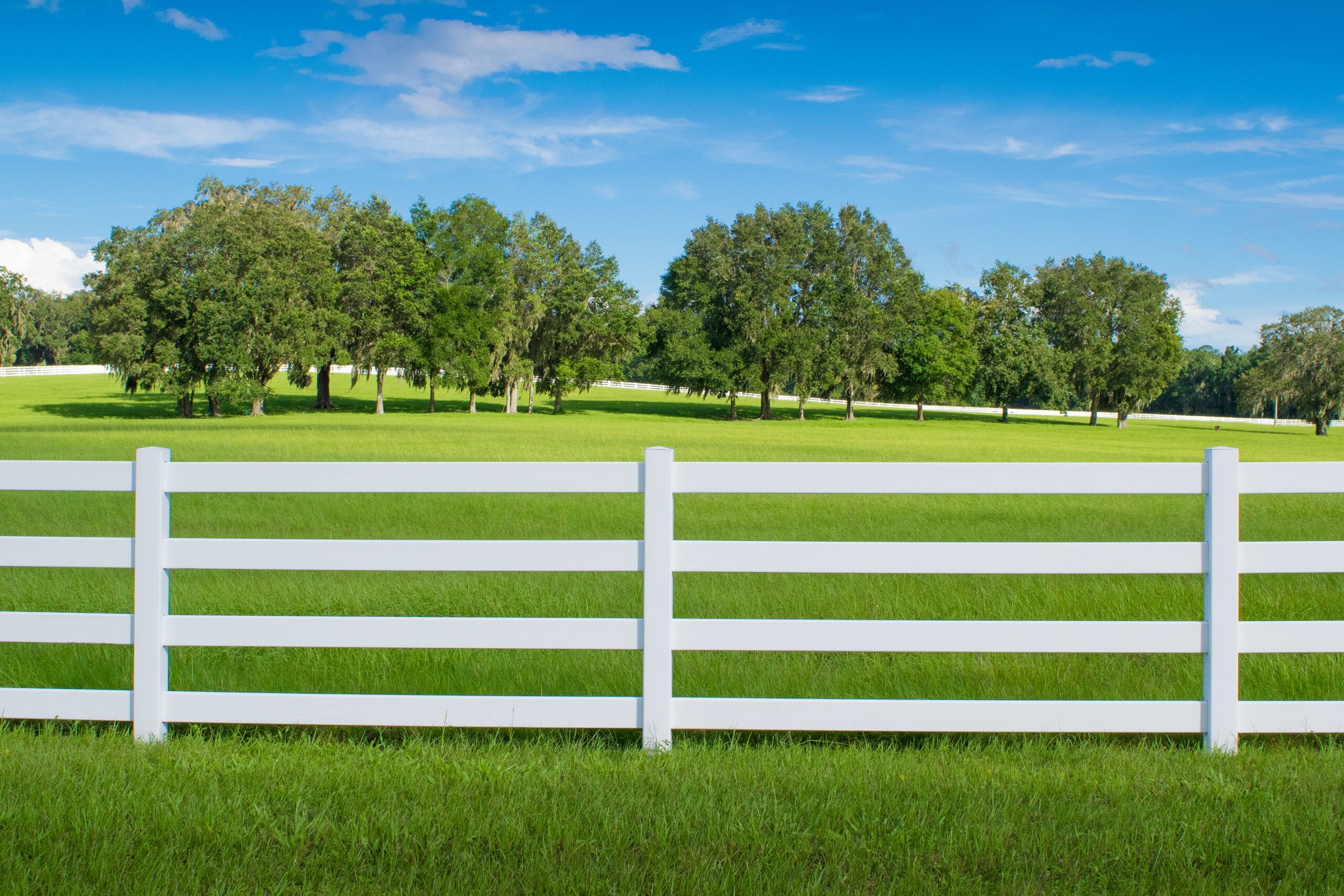 This inexpensive fence, traditionally used for penning livestock, also makes a bold demarcation between properties.
Best for:
Boundaries
Enclosing fields
Similar to shown: 4-foot-tall paddock fence, about $8.25 per linear foot in treated southern yellow pine; Capital Fence
3. Wood Lattice Fence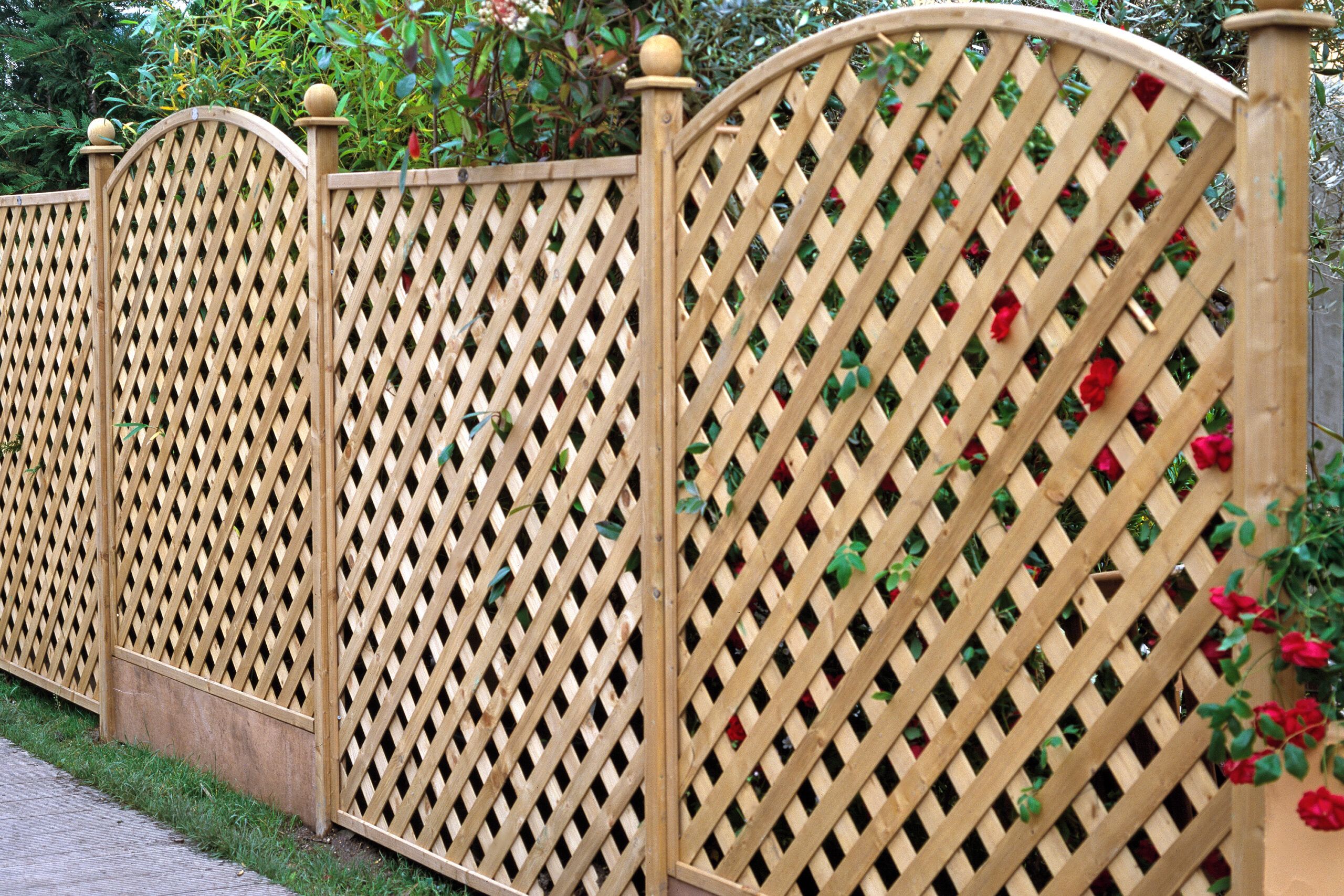 Crisscrossing strips of lath obscure the view while allowing air and light to pass through. A perfect screen for climbing plants.
Best for:
Gardens
Decks
Patios
Pools
Similar to shown: 4-foot-tall lattice panel, about $59 per linear foot in white cedar; Walpole Woodworkers
4. Louver Fence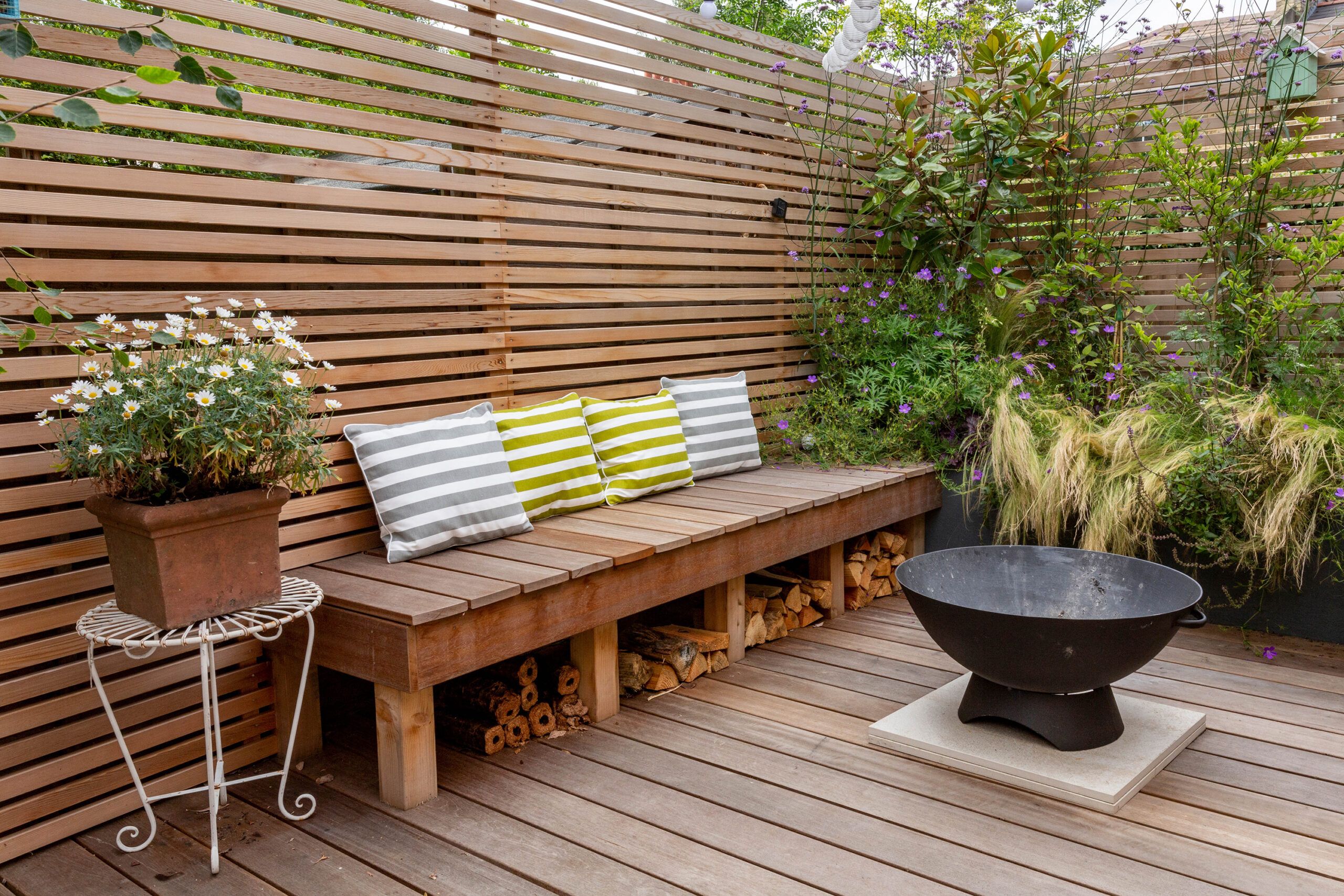 Vertical louvers or staggered boards afford privacy when viewed straight on but allow airflow and open views from the side.
Best for:
Pools
Decks
Parking pads
Patios
Similar to shown: 6-foot-tall open-louver panel, about $21.50 per linear foot in redwood; Bay Area Fence & Deck, Inc.
5. Vertical Board Fence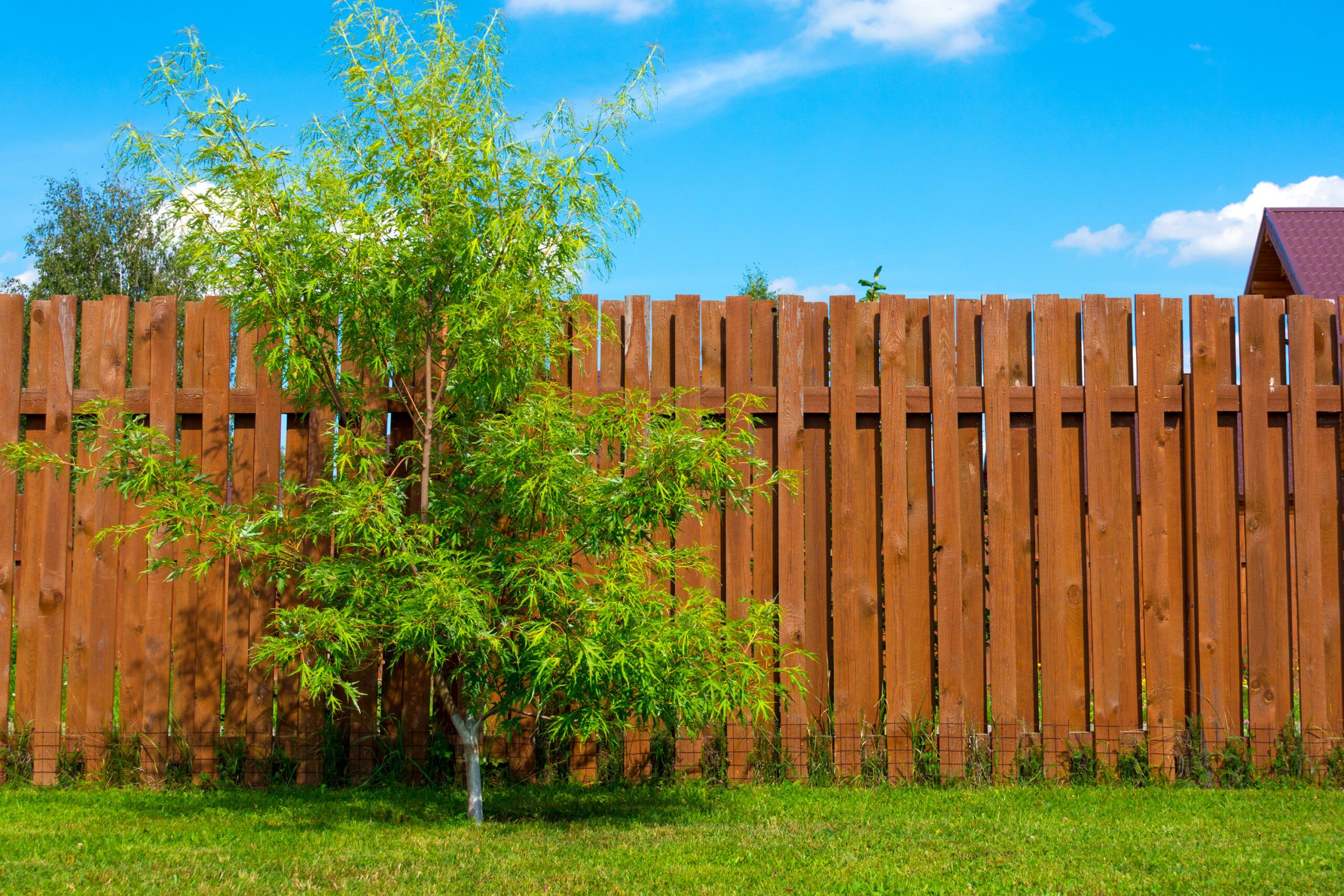 Overlapped or butted edge to edge, tall vertical boards, ensure privacy. They also block the wind, a good thing in winter but not so much in summer.
Best for:
Keep out nosy neighbors
Wind and noise protection
Similar to shown: 6-foot-tall shadow-box panel, about $30 per linear foot in redwood; Borg Fence
6. Ornamental Fence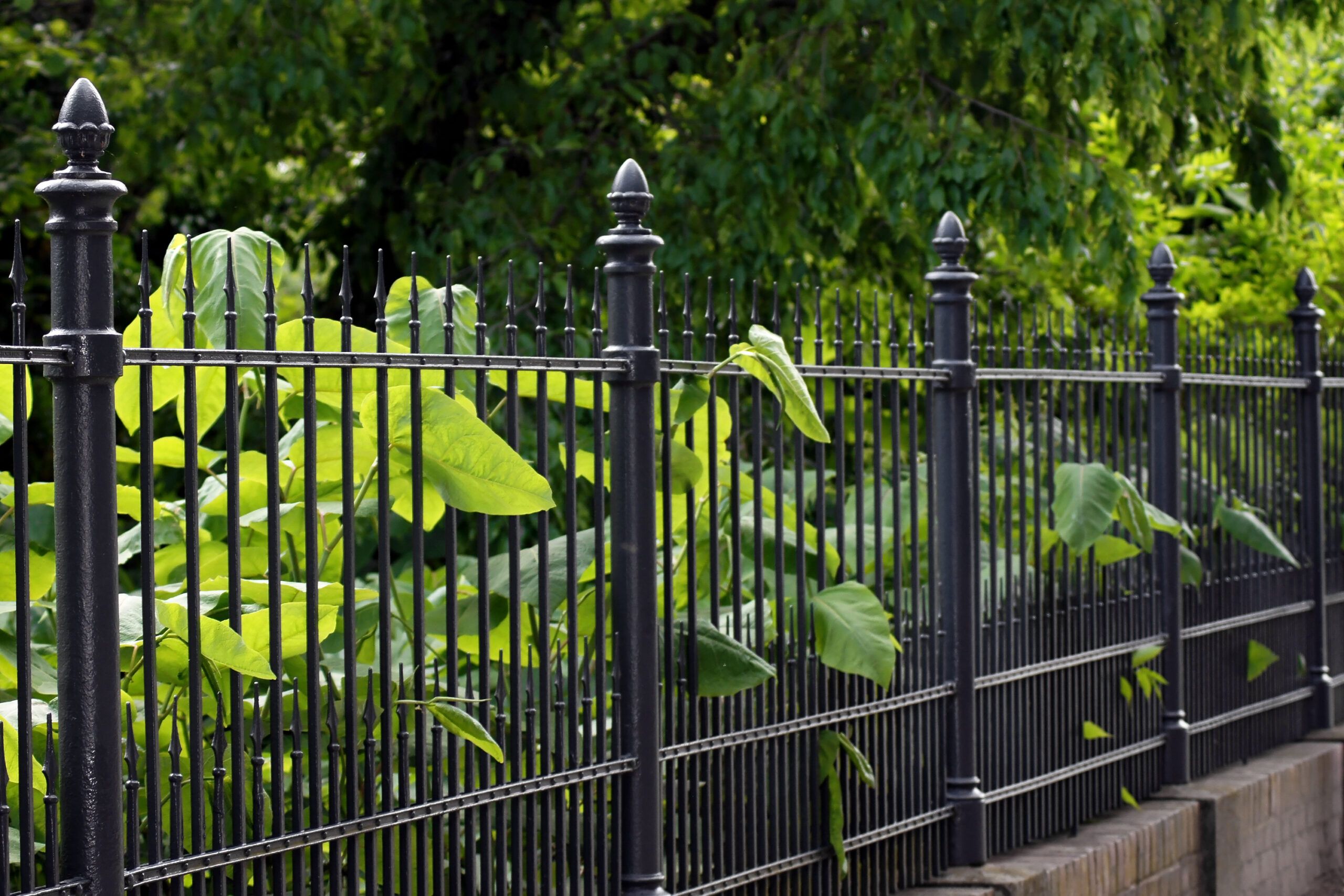 Steel, aluminum, or fiberglass made to resemble wrought iron.
Pros:
Lifetime warranties on fiberglass and aluminum, 10 to 20 years for steel
You can paint it any color
It's strong and sturdy.
Cons:
No privacy
All posts set in concrete
Steel rusts
Cost: Starts at about $25 per linear foot for aluminum or fiberglass; about $16 for steel.
7. Vinyl Fence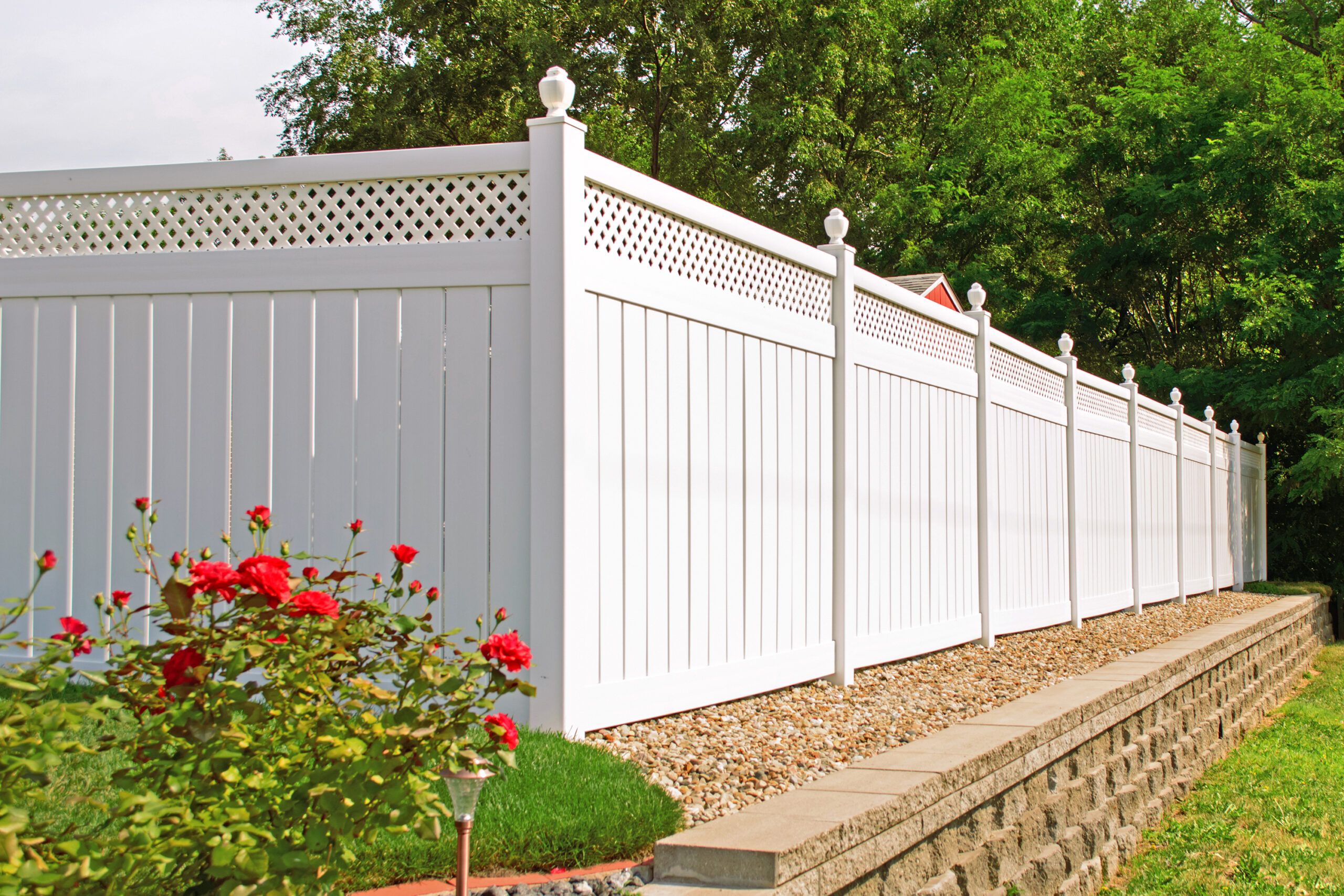 Hollow PVC posts and rails reinforced with metal or wood inside.
Pros:
Warranties from 20 years to lifetime
Needs only an occasional wash.
Cons:
White and shades of beige only
Has a plasticky sheen
Gets brittle and cracks with age
Cost: about $12–$50 per linear foot for 6-foot-tall uninstalled panels.
8. Composite Wood Fence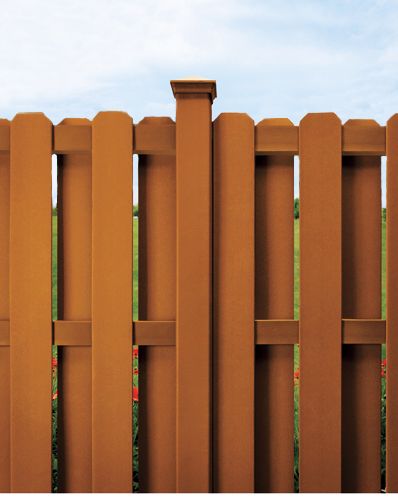 Boards made of a sawdust and plastic blend with solid wood posts and rails.
Pros:
Warranties from 20 to 25 years
Comes in a variety of wood-like colors
Cons:
Posts must be set in concrete every 6 feet, which means extra digging and installation expense
Cost: about $15–$50 per linear foot for 6-foot-tall uninstalled panels.