Though fun and exciting, a kitchen renovation is bound to be a time-consuming and pricey proposition—so you'll want results that you'll love right now and down the road. That may mean choosing classic cabinets.
As the literally in-your-face aesthetic statement of your kitchen, cabinets shouldn't make you wonder "What were we thinking!?" when you grab your coffee mug each morning. In your research stage, as you peruse ornate millwork, unique textures, and bold colors, take a breath and consider the options here, all likely to retain their appeal for a good while.
Classic Kitchen Cabinets Styles
With one of these timeless-not-trendy cabinet styles, you'll be less apt to wince when you enter your kitchen—and more secure about your home's resale value should you someday choose to put it on the market.
Shaker Cabinets: Old-Style Simplicity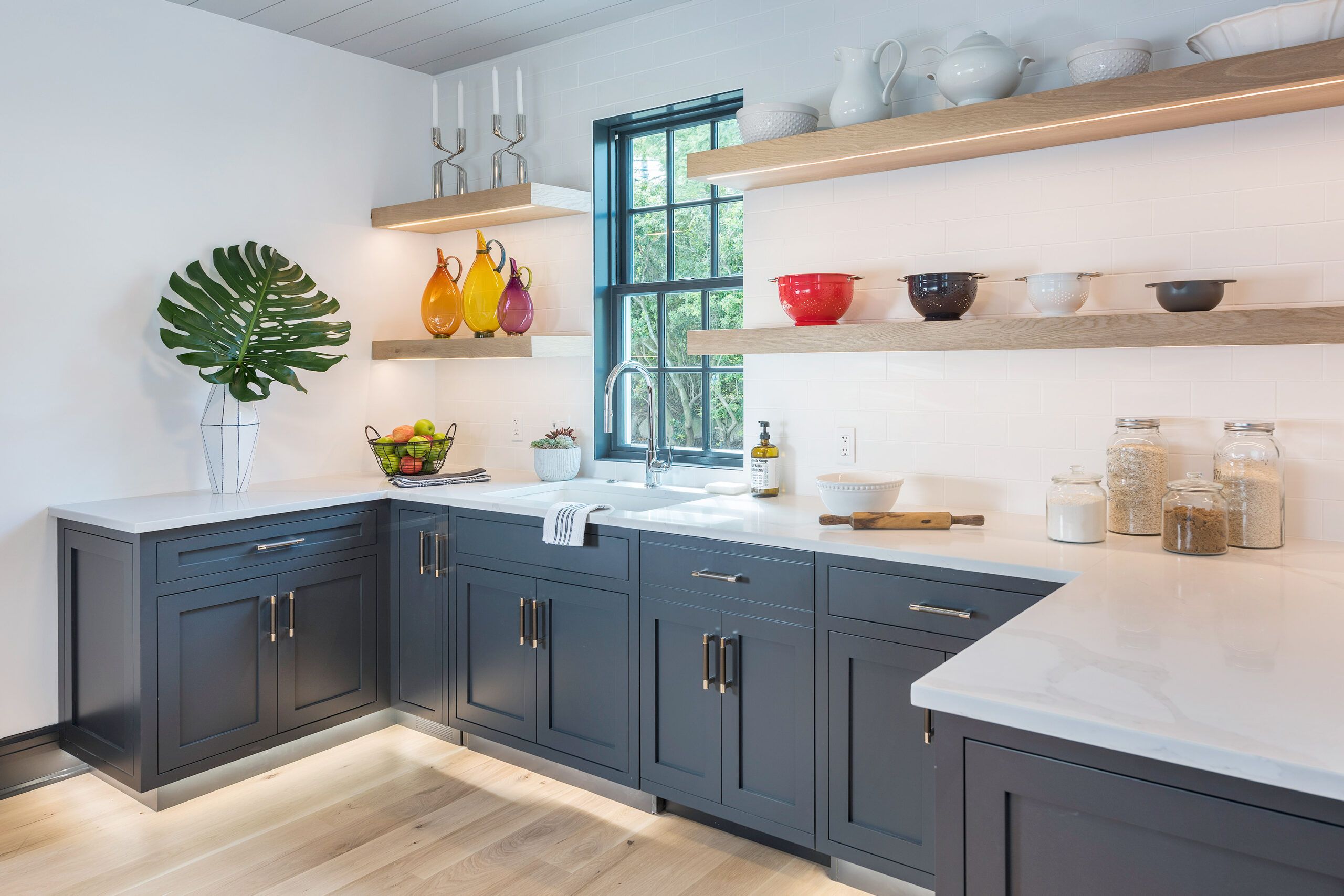 The Shaker communities of the 1800s valued a simple way of life and expressed it in their design philosophy. Today, shaker cabinetry—with its beautifully basic, clean lines—is still going strong. A shaker kitchen cabinet is typically composed of all wood and features a five-piece rail frame and panel construction with recessed panel doors.
This no-frills front suits a host of décors and a variety of countertop materials, from concrete for an industrial vibe to wood for cottage flavor. Metal cup pulls and bar pulls are popular choices, but since the hardware is so easily switched out, feel free to express yourself with something more striking, like glass knobs or a gold finish.
Cost: Check out ready-to-assemble shaker cabinets at The Home Depot for about $200.
Flat Front: Major Minimalist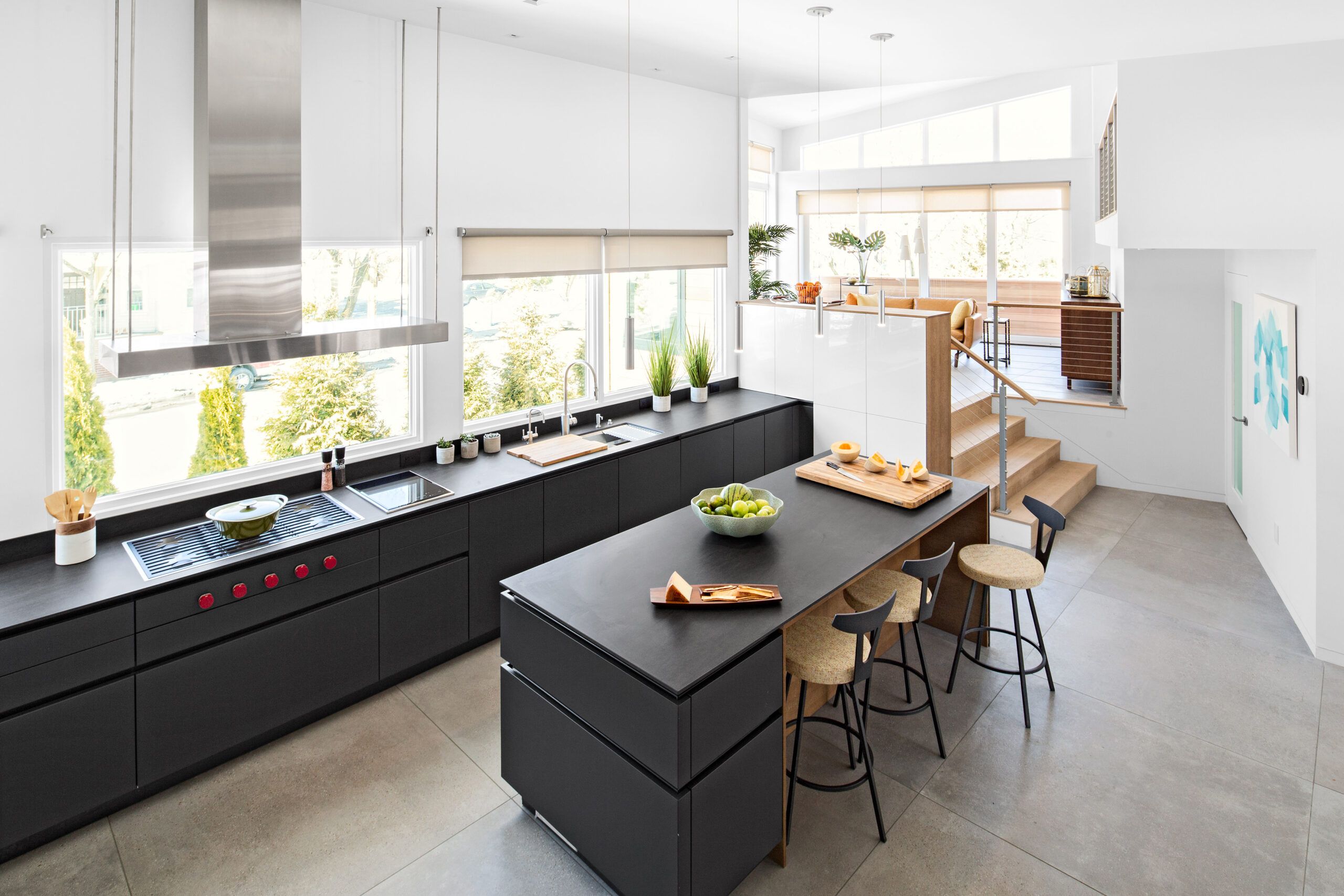 Flat front cabinets, which may be made from a variety of materials, including wood, plywood, MDF, and even metal, feature a single unadorned slab door. They're best suited to modern and contemporary kitchens, with bar pull or tab pull hardware to keep the sleek sophistication going.
Flat fronts are also ideal for handle-free push-release doors, but this look may be a bit too austere to be considered classic. Because there's no millwork involved, slab doors tend to be very affordable, but of course, the cost will depend on the quality of the material and the finish.
Cost: Check out fully assembled flat front cabinets at The Home Depot for under $300.
Traditional: Tried and True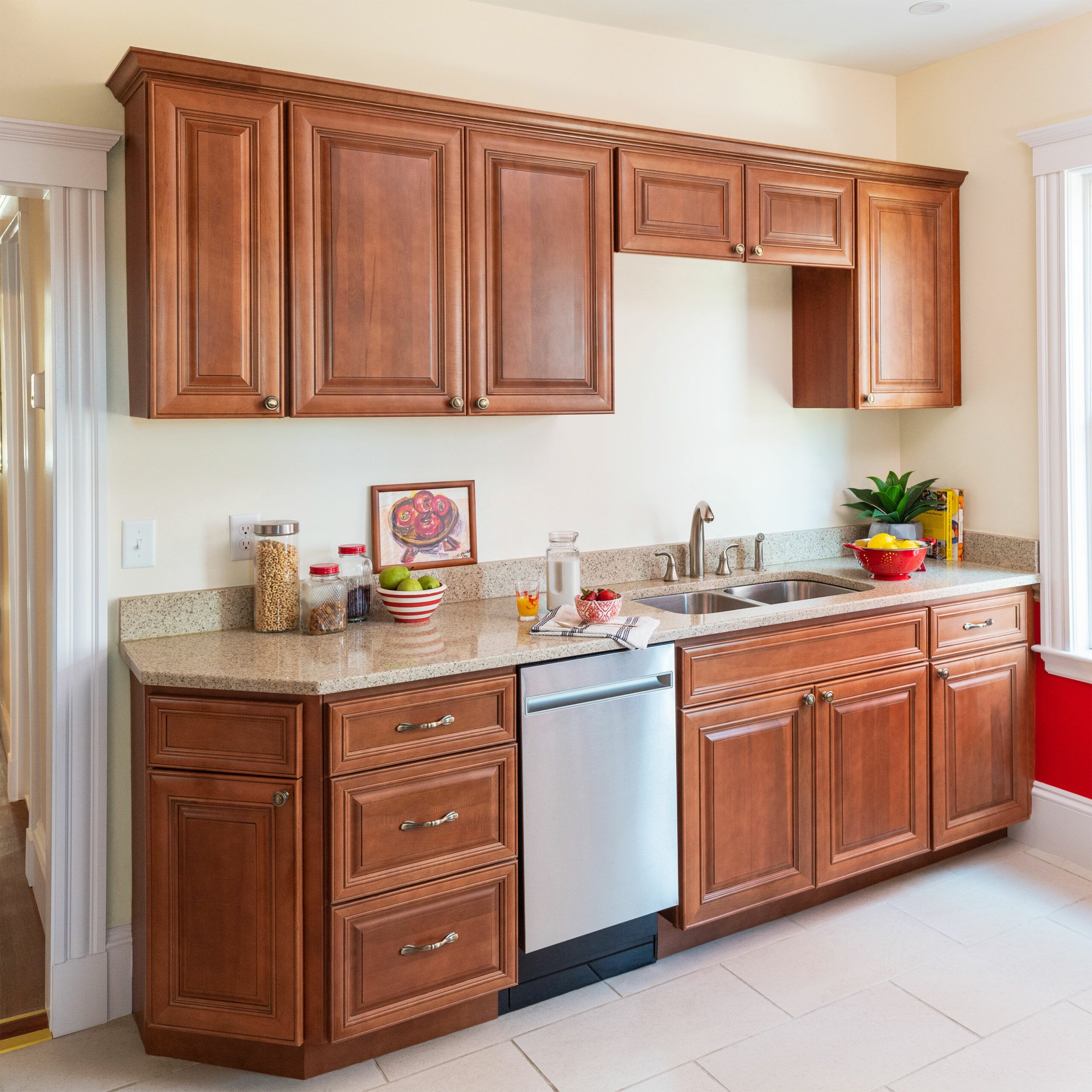 Still one of the most popular styles, traditional cabinets are similar to shaker, with a rectangular groove on the face of the door, except the center panel is raised rather than recessed. Formal but not fussy, they're a good choice for retaining a period feel in older homes (e.g., colonial, Tudor, Victorian).
Traditional cabinets work well with stone countertops, particularly soapstone and marble, and detailed hardware such as drop pulls or knobs with decorative back plates that lend a "furniture" feel.
Cost: Due to their heaviness and millwork, traditional cabinets tend to be a pricier choice, but The Home Depot has raised-panel base cabinets for just over $180.
Beadboard: Downhome Detailing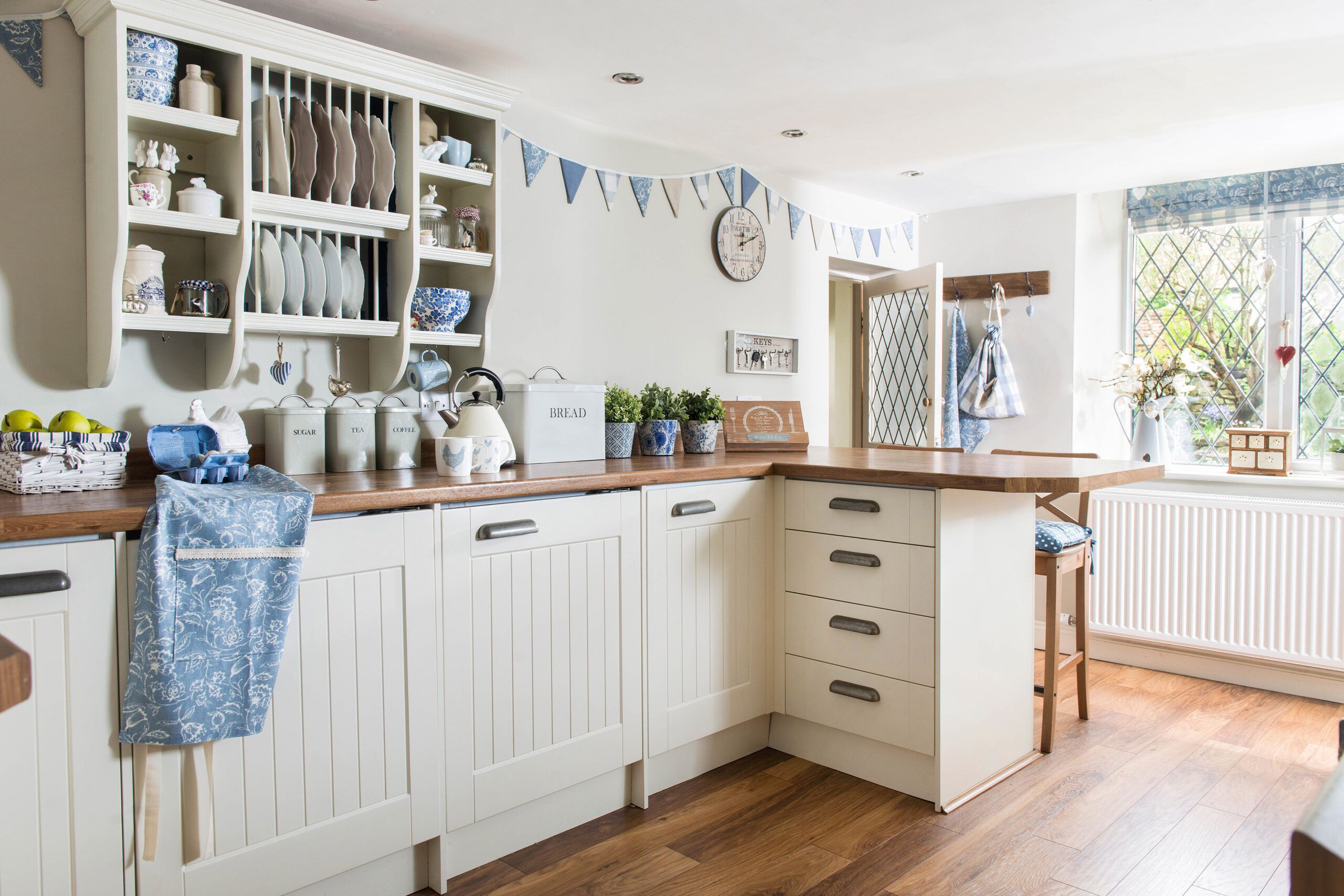 For those planning a casual, countrified kitchen, it's hard to beat beadboard. Also called wainscot, beadboard refers to a time-honored tongue-and-groove construction technique of vertical slats fitted into each other for a look that's detailed and textured but not ornate.
Beadboard is versatile, not just in the materials and finishes available, but in the widths of the slats. For hardware, consider rustic black iron or classic cup pulls with an oil-rubbed bronze finish. Prices for beadboard cabinets vary widely (solid wood costing more than MDF, which is milled to look like tongue-and-groove), but budget-conscious homeowners can upgrade existing cabinets by adding beadboard sheets.
One caveat: The grooves between slats can get pretty grimy in a busy kitchen—beadboard requires conscientious cleaning!
Glass Front: Simply Sparkling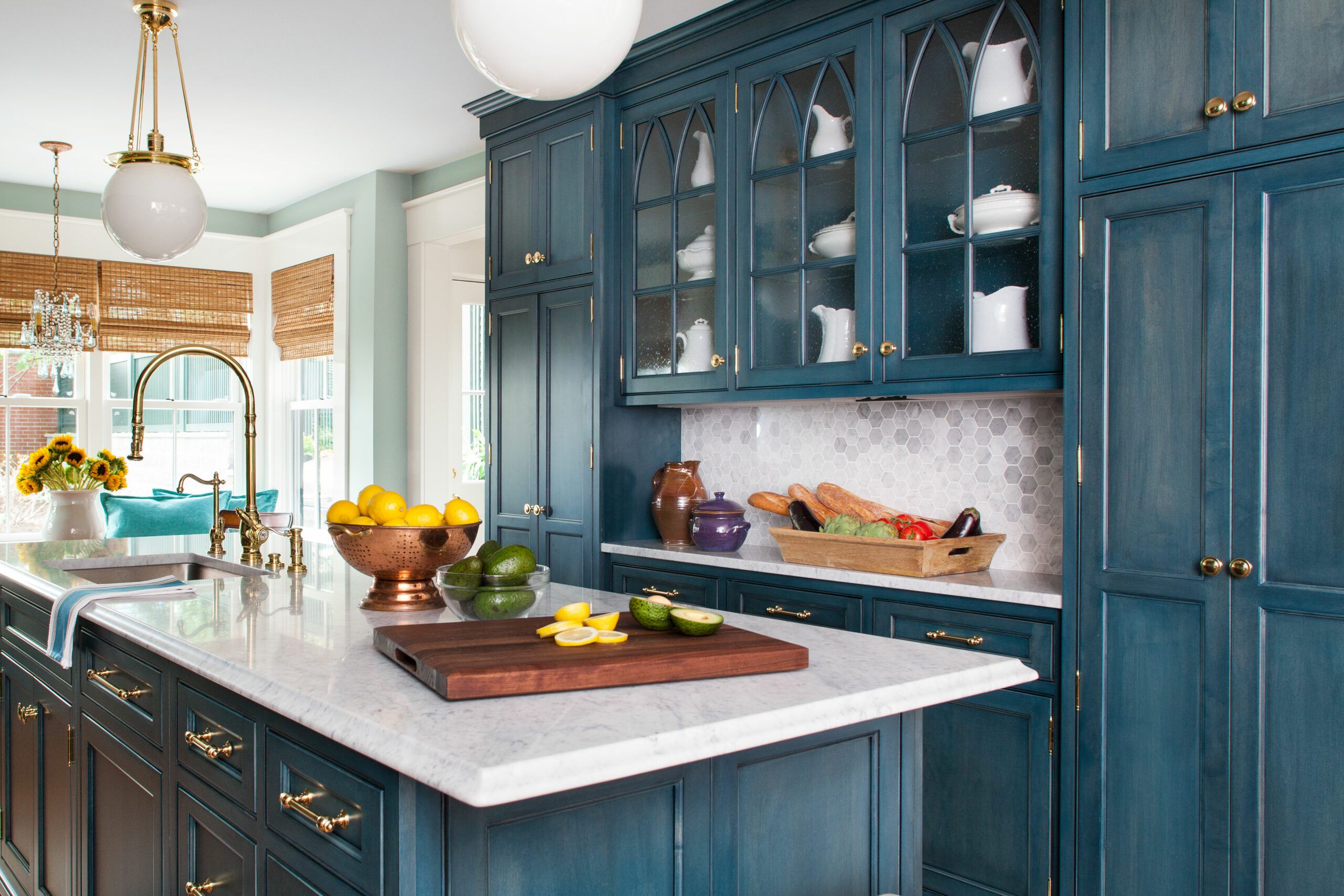 A protected alternative to open shelving, glass-front cabinets bring a bright, airy, open vibe to a kitchen, while putting ceramics, the "good china," or other decorative items on display.
Glass can be in solid panes or, more typically, sit inside frames, called mullions. A gamut of kitchen styles, from modern to traditional, go great with glass. In addition to transparent panes, you can choose from a variety of textures, including frosted and seeded glass.
While this type of cabinet is among the most expensive, if used in conjunction with some opaque doors, a touch of glass may be well worth the splurge.