Forget the drones and the Pelotons and the latest Bluetooth tech. Turns out, one of the best gifts you can give someone is a way to leave sleep deprivation in the past. Luckily, in this comprehensive gift guide, we're walking you through the ten best gifts for those who struggle to sleep, ranging from luxurious mattress pads fit for a queen (…See what we did there?) to sound machines to meditation apps. So kick back, relax, and get ready to be Grandma's new favorite.
Each product we feature has been independently selected and reviewed by our editorial team. If you make a purchase using the links included, we may earn a commission.
Best Gifts for Those Who Struggle to Sleep – Our Top Picks
Affiliate Disclosure:This Old House's Reviews Team is committed to delivering honest, objective, and independent reviews on home products and services. To support this business model, This Old House may be compensated if you purchase through links on our website.
Most Comfortable Mattress – DreamCloud Original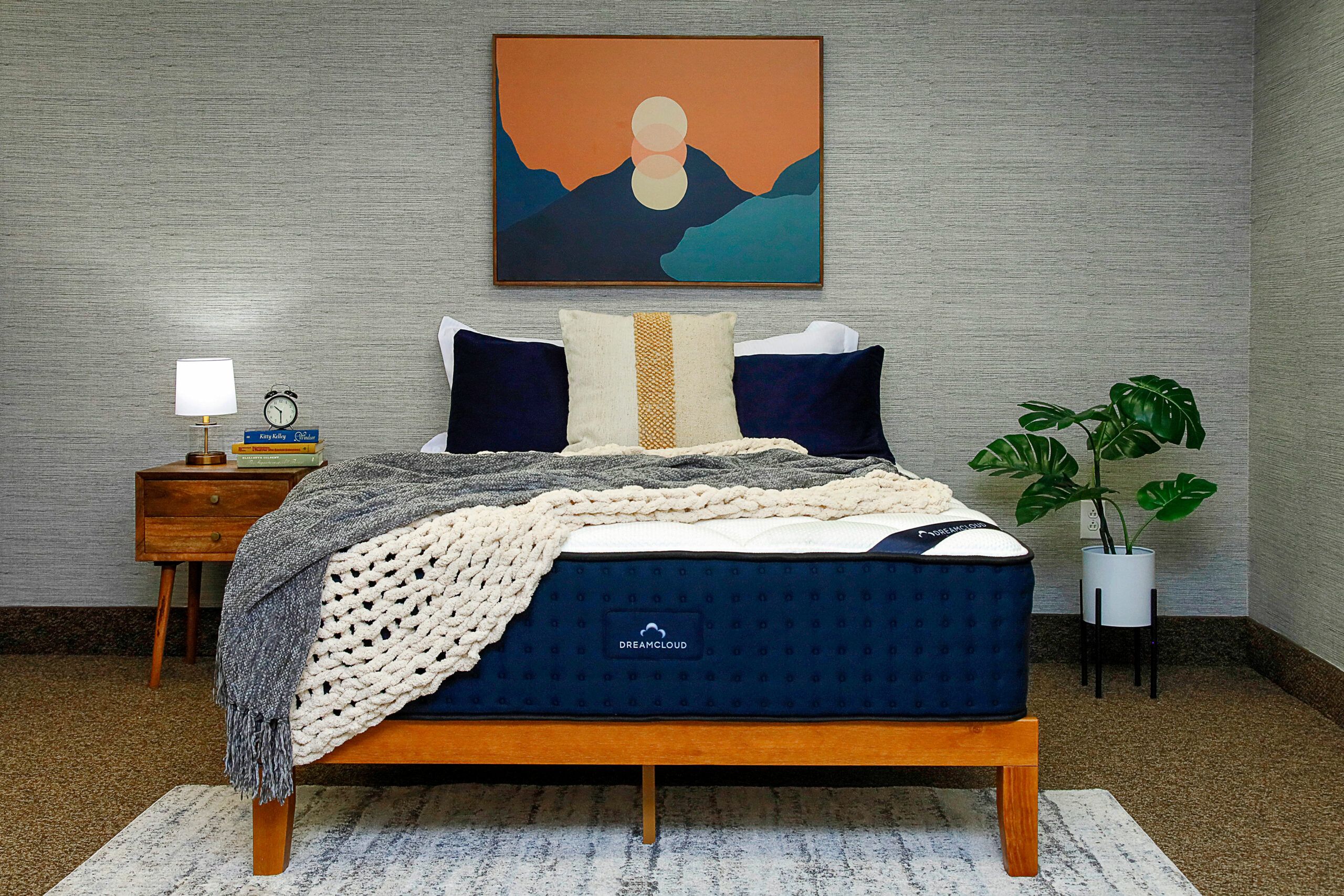 Pros and Cons of the DreamCloud Original
| Pros | Cons |
| --- | --- |
| Soothing and breathable cashmere blend cover ideal for sleepers who tend to overheat at night | Not ideal for sleepers who prefer very firm or very soft mattresses |
| Impressive lumbar support | Mattress height might be undesirable for shorter customers |
| Luxurious quality for an affordable price | |
| Pros | Cons |
No one can deny: A name like DreamCloud is a lot to live up to. Our team is happy to report, however, that it does exactly that and more. To start, this sleep product is topped with a cashmere cover that not only soothes the sleeper into a gentle, deep sleep but uses ultra-light, breathable materials in tandem with cooling gel to keep our warmer sleepers from overheating in the middle of the night.
Those who toss and turn at night thanks to back pain will particularly love the support capabilities of the DreamCloud, thanks to its layers of individually-wrapped coils and plush foam that contour each nook and cranny of the spine while providing it with superior pressure relief. To top it off, this luxury mattress offers a 365-night home trial and a lifetime warranty, ensuring that buyer's remorse doesn't keep you up at night (see what we did there?).
Best Mattress Topper – Saatva Mattress Topper
Pros and Cons of the Saatva Mattress Topper
| Pros | Cons |
| --- | --- |
| Notable cooling capabilities | Not ideal for shoppers who prefer a machine-washable cover |
| Ideal for more eco-conscious shoppers | Less desirable for shoppers on a budget |
| Gently contours your pressure points | |
| Pros | Cons |
This sleep gift has a luxurious price tag with luxurious benefits to match. To start, the Saatva Mattress cover is constructed using breathable organic cotton and CertiPUR-US materials, meaning it is free from potentially harmful chemicals. Additionally, our team loved how efficiently this topper uses graphite-infused foam to disperse heat and keep sleepers cool through all hours of the night. Shoppers who suffer from chronic pain will particularly love how these three inches of foam hug each of your curves and provide a float-on-a-cloud-like sensation that nurtures your pain points. All in all, our testing team fell in love with this game-changing sleep aid and we know your loved one will, too!
Best Cooling Mattress – Helix Midnight Luxe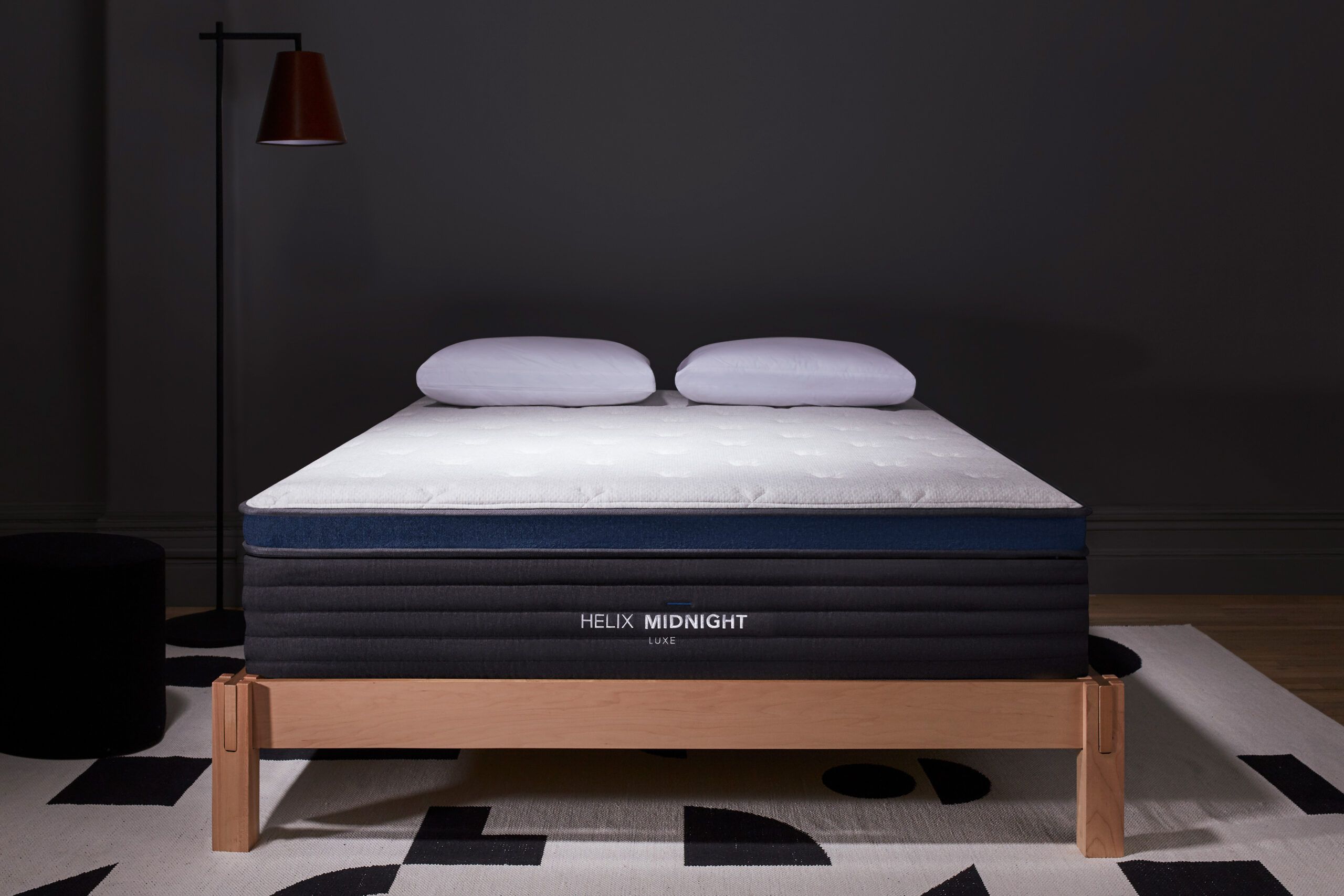 Pros and Cons of the Helix Midnight Luxe
| Pros | Cons |
| --- | --- |
| Can choose between two ultra-breathable cooling covers | Not ideal for sleepers who prefer a very firm or very soft mattress |
| Ideal for side sleepers or those who tend to toss and turn | Less suitable for shoppers on a budget |
| Zoned lumbar support | |
| Pros | Cons |
Give your friend or loved one the gift of a good night's sleep (…and when we say "good", we mean cool!). This luxurious mattress offers shoppers the choice between two cooling covers. You can either snag the ultra-breathable TENCEL™cover, designed to facilitate optimal airflow, or upgrade to the GlacioTex Cooling Cover, constructed with materials that pull heat away from your body as you slumber.
Regardless of which option you choose, our testing team is confident you'll wake up sweat-stain-free and refreshed. On top of its impressive cooling capabilities, the Helix Midnight Luxe is also a fantastic choice for side sleepers or anyone who struggles with aches and pains at night. It uses three layers of premium-grade foam (soft foam, memory foam, and standard foam) and a zoned layer of wrapped coils to cradle your pressure points, align your spine, and provide the lumbar support you need to sleep painlessly.
Best Cooling Bed Sheets – Nectar Sheet Set
Pros and Cons of the Nectar Sheet Set
| Pros | Cons |
| --- | --- |
| Breathable and cool-to-the-touch weave pattern | Less desirable for sleepers who prefer a softer feel |
| Made from natural materials | Not ideal for shoppers on a budget |
| Free shipping and returns | |
| Pros | Cons |
If you want to help a loved one who suffers from overheated sleep but aren't looking to drop a couple thousand on a new mattress, these cooling sheets by Nectar are a great alternative. This luxury set -which comes with one flat sheet, one fitted sheet, and two standard pillowcases- is made from 100% natural, long-staple cotton. Our team found that its diagonal twill weave pattern made the material highly breathable, lightweight, and cool-to-the-touch, ensuring that worries of night sweats stay far, far away. Plus, if you aren't positive that the Nectar Sheet Set is the perfect gift for your loved one, you can feel confident that Nectar will assure a quick, free, and easy return process!
Best Pillow for Sleep – Parachute Down Pillow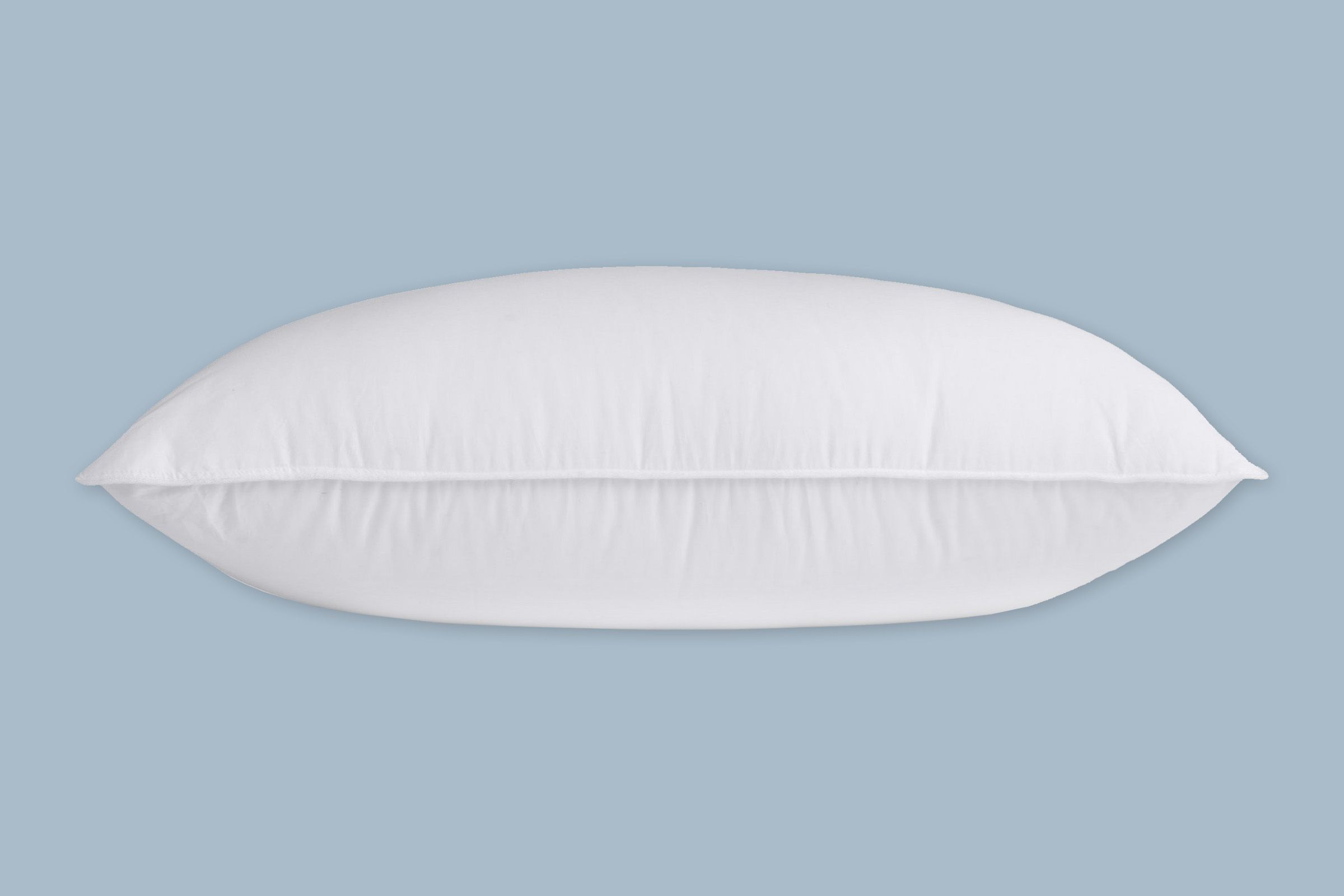 Pros and Cons of the Parachute Down Pillow
| Pros | Cons |
| --- | --- |
| Available in three densities (soft, medium, and firm) | Not ideal for sleepers who sleep particularly hot |
| Ideal for ethical shoppers | Might not be suitable for shoppers who do not like European white down |
| Ultra-huggable and light-as-a-feather | |
| Pros | Cons |
This pillow facilitates sleep so good, you're going to want to invest in a premium-grade alarm clock. Offering a total of three densities (soft, medium, and firm), you can ensure that the pillow you select will perfectly match your friend or loved one's sleeping preferences. Plus, weighing in at just one pound, this light-as-a-feather wellness product quickly molds to your head, neck, and spine, ensuring that any readjusting or turning will be swift and seamless. In addition to the Parachute Down Pillow's overall lushness and huggability, our team has a great appreciation for the fact that it is Responsible Down Standard (RDS) Certified, meaning it has been ethically and responsibly-sourced. Add some deep sleep pillow spray and the recipient of this gift is in for a restful treat!
Best Mattress Pad – Cozy Earth Bamboo Mattress Pad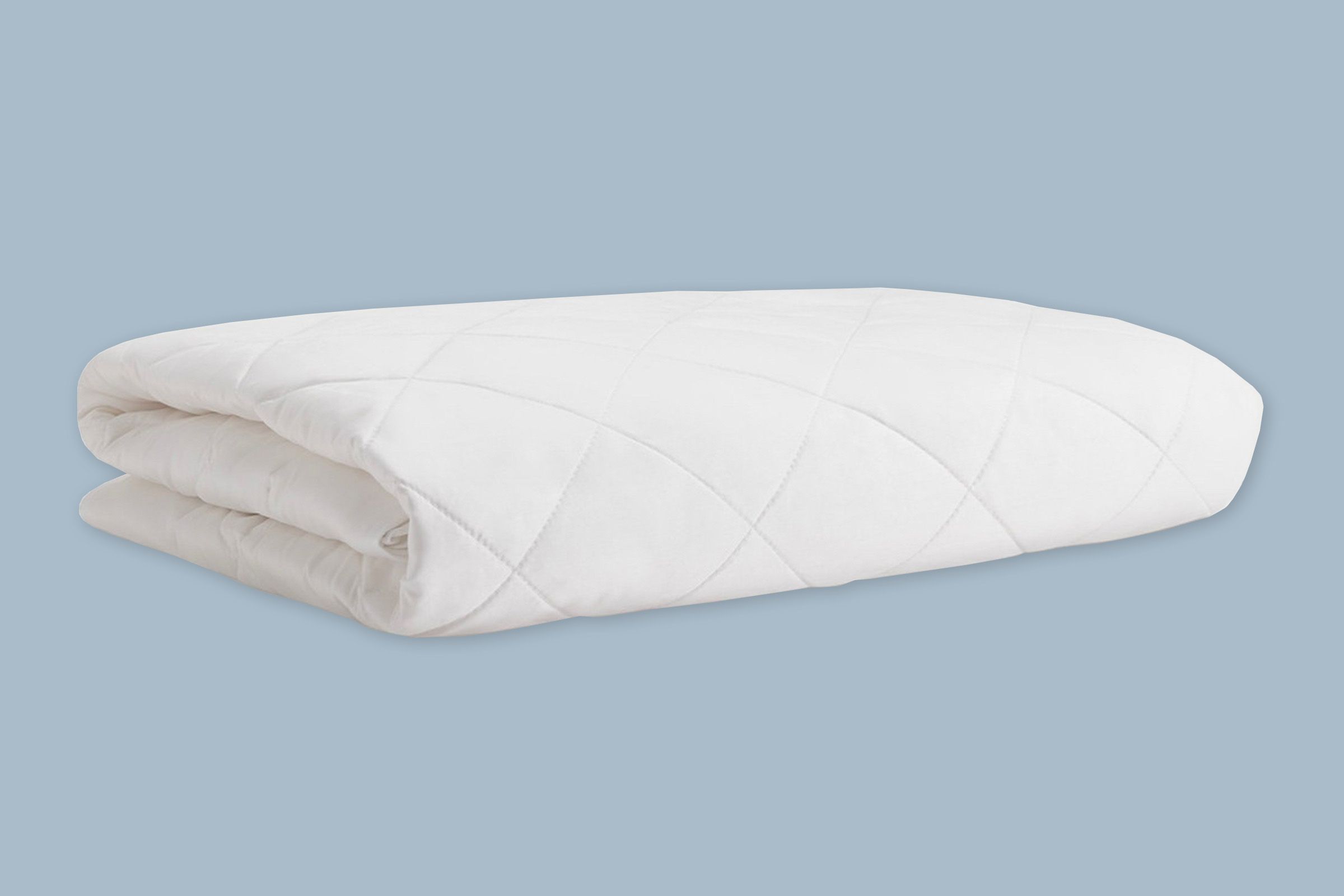 Pros and Cons of the Cozy Earth Bamboo Mattress Pad
| Pros | Cons |
| --- | --- |
| Temperature-regulating features make it ideal for hot sleepers | Not ideal for shoppers on a budget |
| Ideal for eco-conscious shoppers | Less suitable for sleepers who prefer a thicker pad |
| Luxuriously soft | |
| Pros | Cons |
Some people don't like to go all out on a luxurious mattress pad for themselves, which is why it's a perfect item to gift someone else. The Cozy Earth Bamboo Mattress Pad, in particular, is a top pick of ours for several reasons. The pad is constructed with 100% viscose from bamboo, making it both eco-conscious and revolutionarily soft and gentle to the touch. Warm sleepers will particularly love this mattress pad for its temperature-regulating features. The material is highly breathable and moisture-wicking, keeping heat at bay so efficiently that you'll find yourself constantly struggling not to sleep in! The size is more suitable for those who prefer a thinner profile and will fit nice and snug with a 360 degree elastic hem.
Last but not least, our team loved that the purchase comes with a bonus item: a cute and stylish Cozy Earth Tote Bag! All-in-all, if the recipient of your gift is a hot sleeper who appreciates luxury and conscious consumerism, they'll certainly find what they're looking for in the Bamboo Mattress Pad.
Best Sound Machine – LectroFan High Fidelity Sound Machine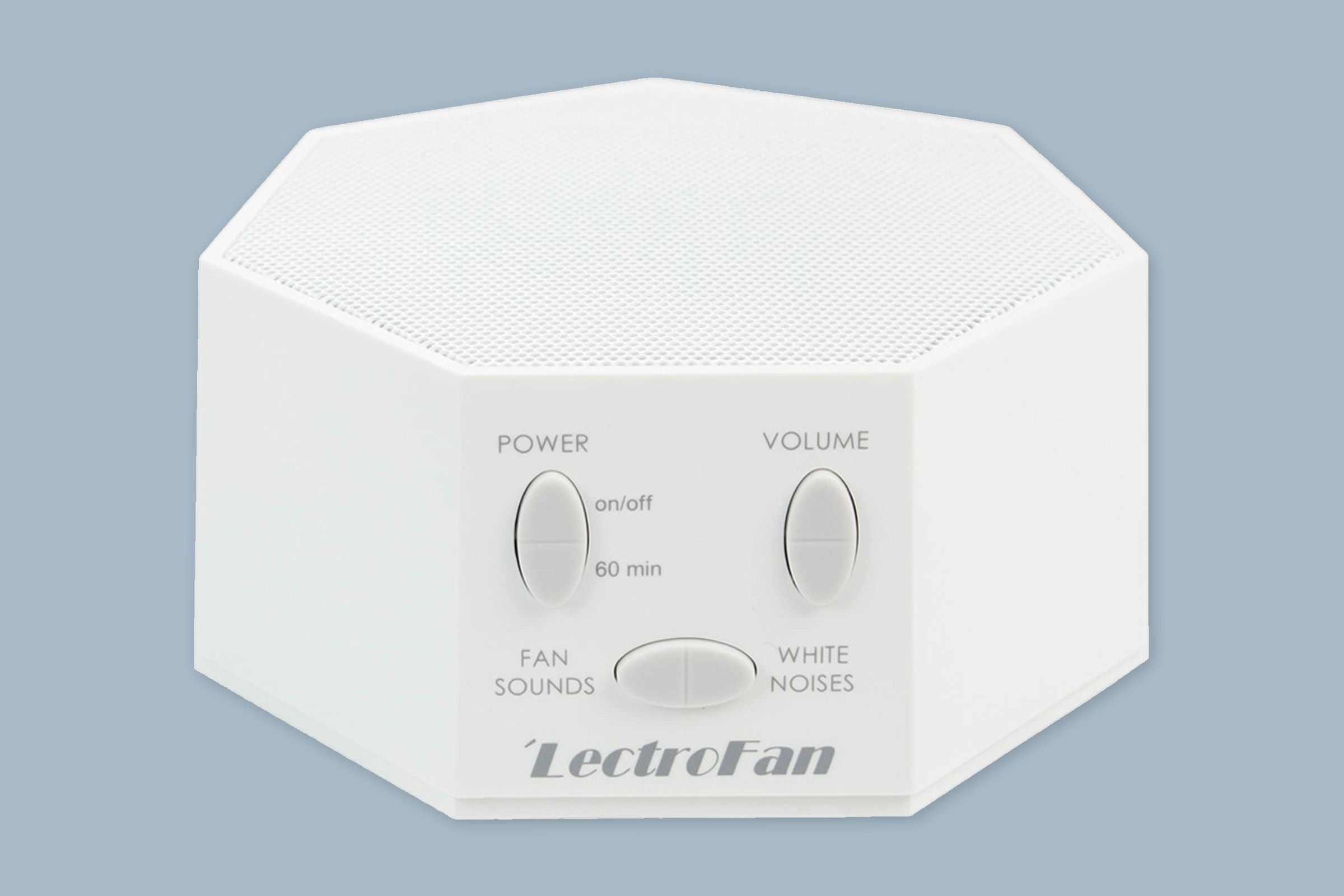 Pros and Cons of the LectroFan High Fidelity Sound Machine
| Pros | Cons |
| --- | --- |
| Features non-looping fan sounds | Occasional issue with batteries |
| 1,000 Day satisfaction guarantee | Only comes in black and white |
| High-quality for affordable price | |
| Pros | Cons |
Some people are so sensitive to noise that all the herbal teas, chamomile essential oils, and ear plugs in the world won't do the trick. If you have a friend or loved one who can relate to this problem, the LectroFan High Fidelity Sound Machine (available on Amazon) is a great option for a gift idea. This sleep gadget is unique in that it features ten unique, non-looping fan sounds as well as ten ambient noise variations that include a combination of pink, white, and brown noise.
Our team found that any and all of these sound options work fantastically to block environmental noise and gently soothe the user as they slip into a deep, uninterrupted sleep. Our team particularly appreciated the 1,000-day satisfaction guarantee, which allows even the most indecisive shoppers plenty of time to decide if the LectroFan Sound Machine is right for them.
Best Weighted Blanket- Bearaby Cotton Napper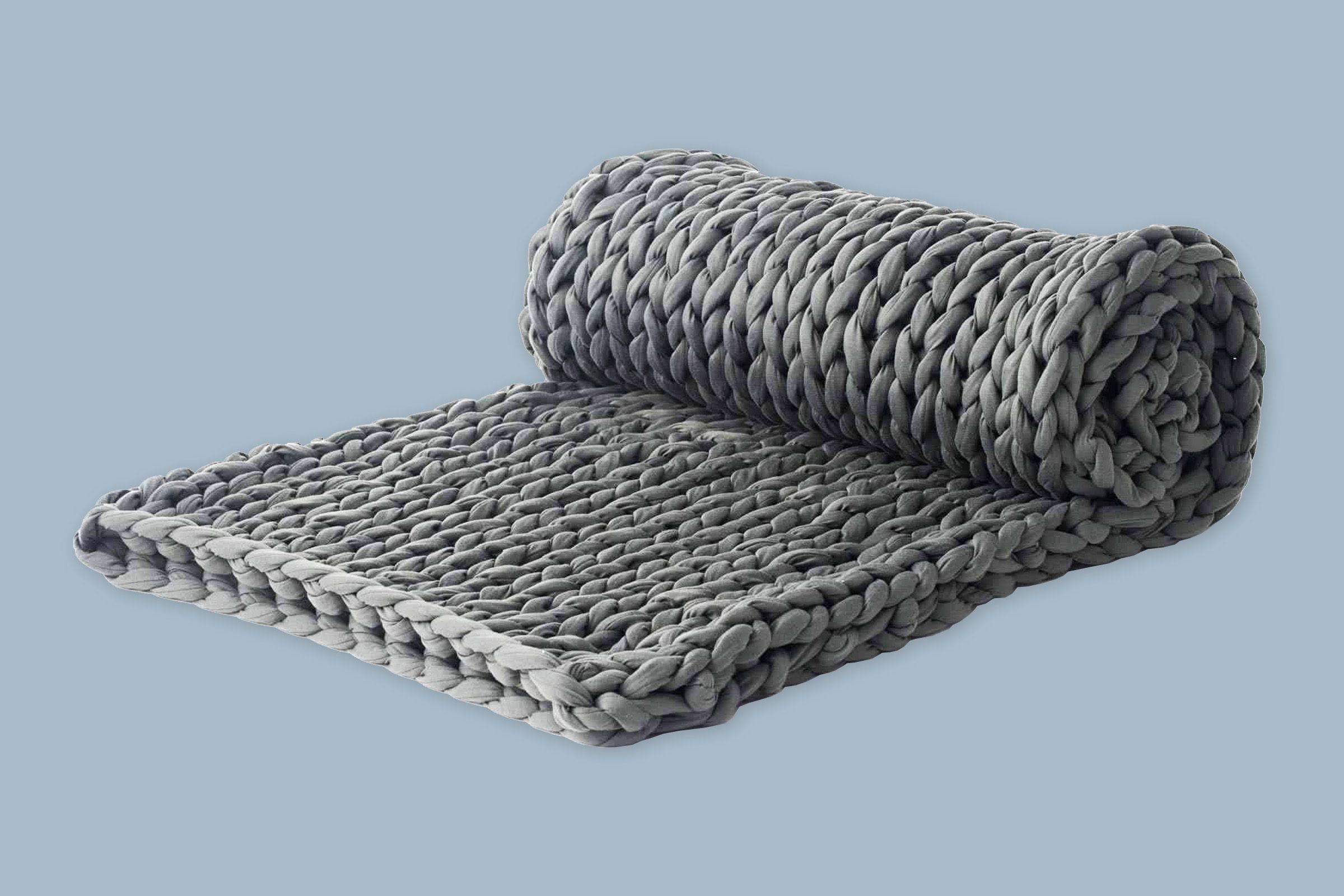 Pros and Cons of the Bearaby Cotton Napper
| Pros | Cons |
| --- | --- |
| Incredible calming effects | Less ideal for shoppers on a budget |
| Aesthetically pleasing | Is more functional than it is "cozy" |
| Comes in five stylish colors and four weight options | |
| Pros | Cons |
Get the cool mist humidifier flowing, pop on that aromatherapy essential oil diffuser, and let the Bearaby Cotton Napper guide you into a restful, anxiety-free night of sleep. This luxury knitted sleep aid is constructed from organic, long staple, and Fairtrade International Certified cotton that, when placed on top of the sleeper, creates an almost instant calming effect.
Although the material isn't meant to give the same "cozy" feel as perhaps your favorite fuzzy throw blanket, our team loved that the heavy woven fabric functions to make the user feel warm, soothed, and protected during rest. Besides the fact that this weighted blanket serves its purpose impressively, it's also stylish and surprisingly great to look at, making it a fantastic addition to any bedroom or living room setup.
Best Sleep Mask – Gravity Weighted Sleep Mask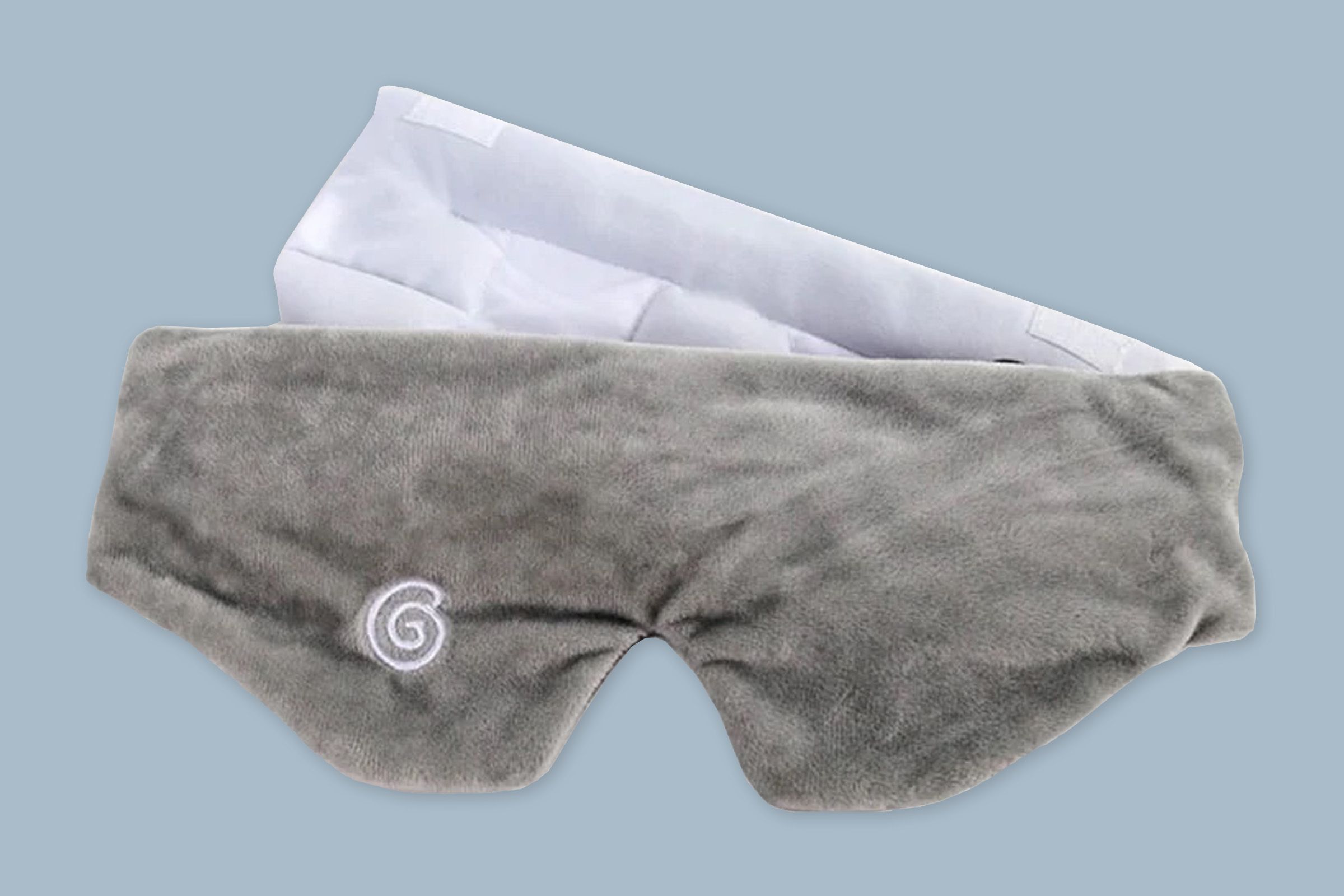 Pros and Cons of the Gravity Weighted Sleep Mask
| Pros | Cons |
| --- | --- |
| Cool-to-the-touch | Not as practical for sleepers who don't sleep on their back |
| Soothing distribution of pressure | Company recommends hand washing the product |
| Efficiently blocks out light | |
| Pros | Cons |
If you know a friend whose circadian rhythm is out of whack thanks to a night shift job or simply someone who is light sensitive, the Gravity Weighted Sleep Mask will make for a delightful stocking stuffer. Made from the retailer's signature imitation cashmere, this luxury eye pillow rests on the face with the perfect balance of pressure that doesn't irritate or cause pain to the bridge of the nose. Plus, it's soothing and cool to the touch, ensuring that the mask doesn't bring you any unwanted heat throughout the night.
One thing our team noted, however, is that the positioning of the mask becomes difficult to maintain while shifting positions or sleeping on the side, making this item more suitable for those who prefer to sleep on their back. The brand also recommends that you hand wash this product, which, despite the slight inconvenience, is worth it for the hygiene benefits. Bottom line: If you're gifting a back sleeper who could use a natural sleep booster that's both comfy and efficient, this eye mask is a no-brainer.
Best Meditation App – Calm
Pros and Cons of Calm
| Pros | Cons |
| --- | --- |
| Includes sleep stories | On the costly side of the app spectrum |
| Fairly user-friendly | More geared towards users that have at least some meditation experience |
| Frequently releasing new content | |
| Pros | Cons |
Go ahead and ditch the melatonin, because this meditation app is about to change the way you sleep for good. The Calm meditation app, one of the first of its kind, is designed to help users practice mindfulness, reduce anxiety, and facilitate a better night's sleep. According to our team, it's the best in the biz at doing exactly that. It showcases a wide variety of meditations, breathing exercises, and sleep stories tailored to your specific goals, all presented in a way that's easy for users on all ends of the tech spectrum to navigate.
Our team also loves that the app is constantly releasing new and improved content, making it an app that you'll want to keep on your phone dashboard for years to come. Ultimately, for anyone who has self-care and good sleep as a priority, it's no doubt that a subscription to the Calm app is a great gift choice.
How can I help someone with sleepless nights?
It can be difficult to see a friend or loved one struggle to get restful sleep, as lack of sleep can lead to the development of a number of issues, ranging from depression and anxiety to slow processing speed, to a weakened immune system. Helping someone achieve better sleep starts with having an understanding of the root causes of their poor quality of sleep and using that information to pinpoint which particular aids or methods would best meet their needs.
What causes poor sleep quality?
There are many factors that can lead to low-quality sleep and, while some are more common than others, it's important to note that not everyone's list of such factors will be the same. The most likely cause, however, is poor sleep habits. Perhaps your friend or loved one has a hectic lifestyle that leads to a late bedtime or early wake-up time, or perhaps they simply have a job such as a nurse or caretaker that requires them to work night shifts. In any case, any shift in your circadian rhythm (as in, your body's natural waking and sleeping cycle) will lead to a decrease in the quality of sleep, even if you are getting in the "recommended" eight hours.
Stress and anxiety also have the power to put a massive damper on your sleep schedule.
When you're concerned with issues at work, financial worries, relationship struggles, or anything of the like, it can be difficult to put your mind at ease and allow your REM cycle to do its thing. Poor sleep quality can also be the result of chronic illness, including lung conditions that impede your breathing, acid reflux, fibromyalgia, chronic pain, and more. In other, less common cases, your friend or loved one could be suffering from sleep apnea or an undiagnosed sleep disorder.
Things to Avoid Before Bed
Using Digital Devices
We know what you're thinking: Who doesn't love getting lost in a Twitter or TikTok scroll before lights out? It's a fun, entertaining way to wind down and just forget about the stress of the day. Unfortunately, however, the science against doing so is pretty solid. According to mountains upon mountains of scientific research, the blue light that these devices emit are proven to stop the natural release of melatonin that your body relies on to induce sleep. That being said, removing any digital device (TVs, iPads, laptops, cell phones, smart watches, etc.) one hour before sleep is recommended.
Eating Certain Foods
It's crucial that your body is in a comfortable, relaxed state before heading to bed, which is why it is recommended that you avoid ingesting foods that may stand in the way of finding that sleepytime zen. Spicy or fatty foods, for example, may cause pain or bloating in the stomach, making it difficult to induce sleep. Additionally, sweets can cause spikes in your blood sugar and/or heart rate, decreasing your body's likelihood of finding the relaxation it needs.
Drinking Alcohol
This one may surprise you, considering that a glass of wine or whiskey is often associated with sensations of relaxation and drowsiness. However, research shows that, although alcohol may aid in speeding up the falling asleep process, it actually reduces the quality of REM sleep. Additionally, alcohol can also act as a diuretic, meaning that it increases the production of urine and, therefore, the likelihood that you'll need to wake up in the middle of the night to use the restroom.
Working Out Too Intensely
Frequent exercise is shown to create good sleeping habits – this is absolutely true. However, pushing yourself a little too hard is said to have the opposite effect. The jury isn't out on this one just yet, but many pieces of research argue that intense workouts rapidly increase your heart rate and keep it at relatively higher levels for a period of time afterward.
FAQ
What is the quickest someone can fall asleep?
Someone suffering from narcolepsy can fall asleep within seconds or several minutes. However, a healthy person who isn't suffering from a sleep disorder can fall asleep within five minutes to fifteen minutes.
Do naps count as sleep?
This is a difficult question to answer definitively as it depends highly on the quality of sleep during the nap/whether or not the person entered a deep REM sleep. However, if a person who struggled to achieve eight hours of rest during the night is attempting to add more rest to their sleep hour count, a nap is certainly encouraged. Rest is rest, at the end of the day, but it isn't encouraged to make naps a regular part of your routine as it interferes with the functioning of your internal body clock.
What happens if you sleep too little?
Lack of quality and quantity of sleep, especially over longer periods of time, is proven to be the cause of many health issues that people suffer from today, both on a mental and physical level. For example, not getting enough sleep can lead to the development of high blood pressure, diabetes, heart disease, and some cancers. Because sleep is vital to the proper functioning of the brain and its chemical balance, lack of sleep can also cause difficulties with decision-making, slower reaction times, and even depression.
Best Gifts for Those Who Struggle to Sleep – Our Top Picks