Scary-Good Makeovers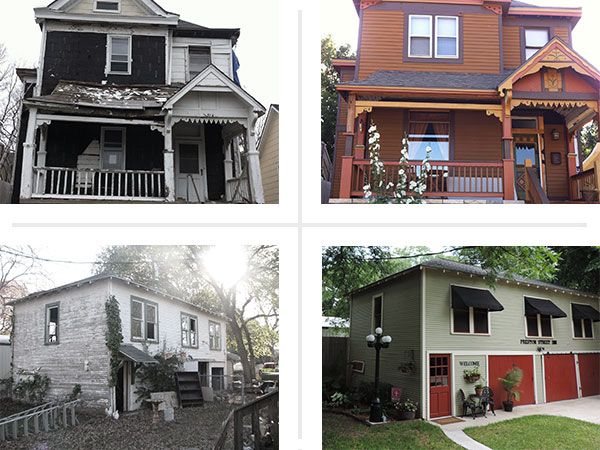 Deteriorating, decrepit, doomed—all of these eyesores were slated for razing. That is, until our unyielding This Old House readers set out to resurrect them. Here, we take a look at 13 jaw-dropping remodels that raised these houses from the dead.
Before: Duplex Units Reunited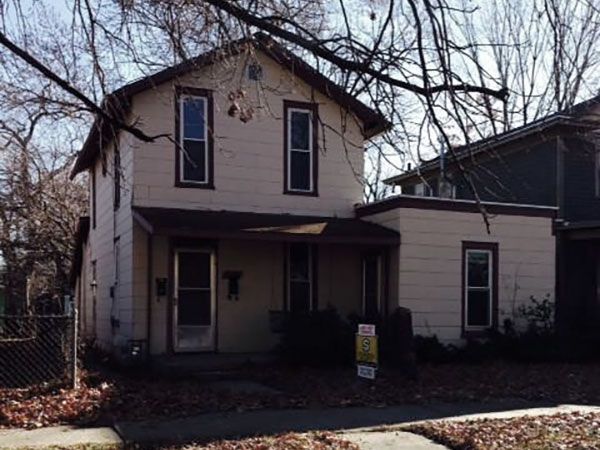 Making this dark, Lawrence, KS, duplex her own meant that Beth O. had to put it back together. But that wasn't the hardest part of the remodel. She experienced a heartbreaking setback when thieves broke in, stole the original claw-foot tub, and sold it to a scrap yard. She got it back—but with a broken foot.
After: Duplex Units Reunited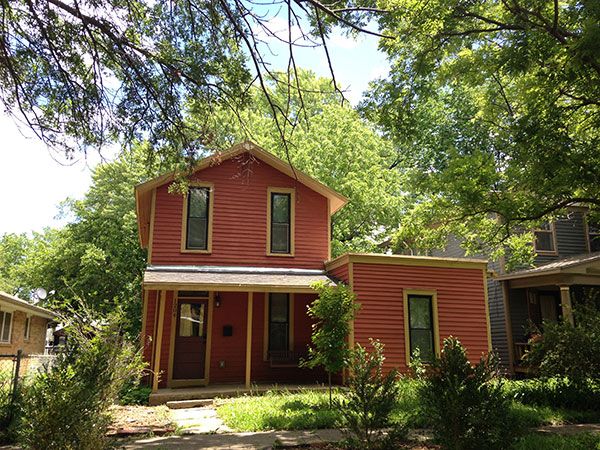 Beth tried to salvage as many original features as possible. Her prize find is a sliding master-bath door, which served as the back exterior door in a previous incarnation. The restored house may still have some ghosts, though: It's one of the few that survived Quantrill's Raid in 1863, an infamous Civil War attack.
Put your own original finds to reuse with our favorite salvage projects.
Before: Stripped of Fanciful Trim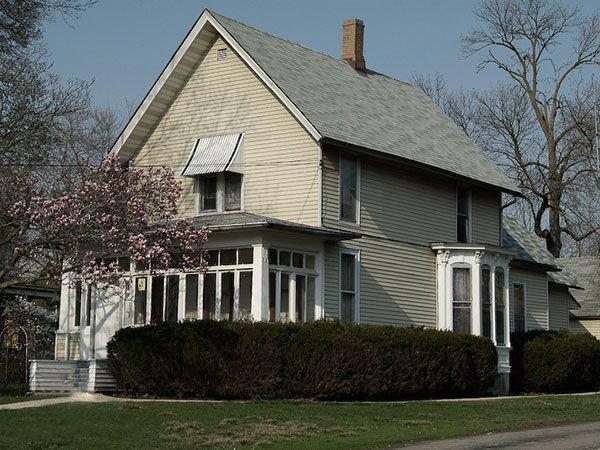 When this gloomy house in Elgin, IL, fell into foreclosure, next-door neighbor Dan M. saw an opportunity to improve the neighborhood and carry out a historically sensitive rehab.
After: Stripped of Fanciful Trim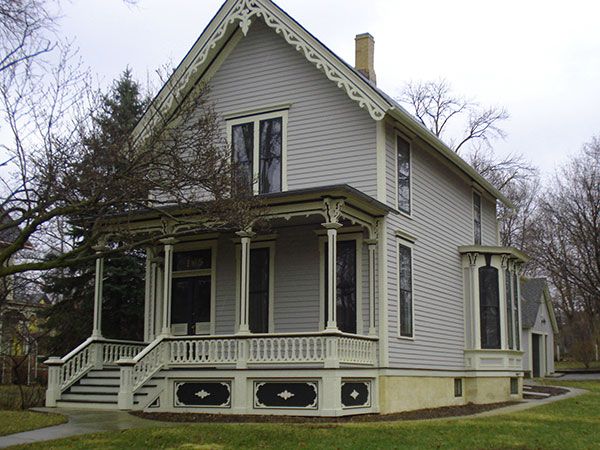 Dan and his wife joined forces for this whole-house spruce-up. She designed the porch, he duplicated the original trim. And aided by a heat plate and a paint shaver, they put their blood, sweat, and retirement time into the task of stripping old, peeling paint.
Follow our how-to for duplicating custom molding.
Before: College-Funding Remodel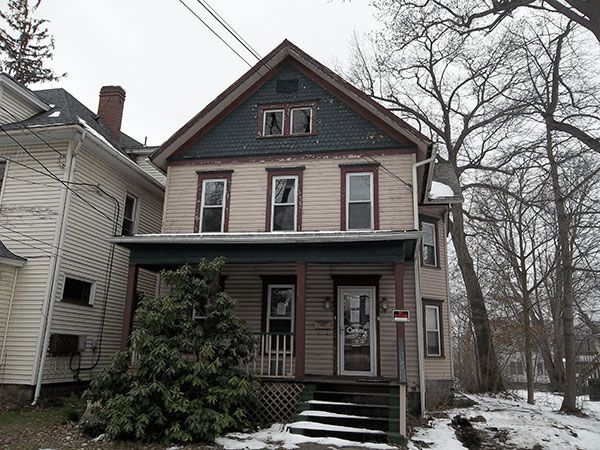 Some saw the spooky house across the street in Meadville, PA, as an eyesore, but Rebecca S. saw her oldest daughter's college tuition. The future rental property sat roofless during a fierce winter, suffering extensive water damage.
After: College-Funding Remodel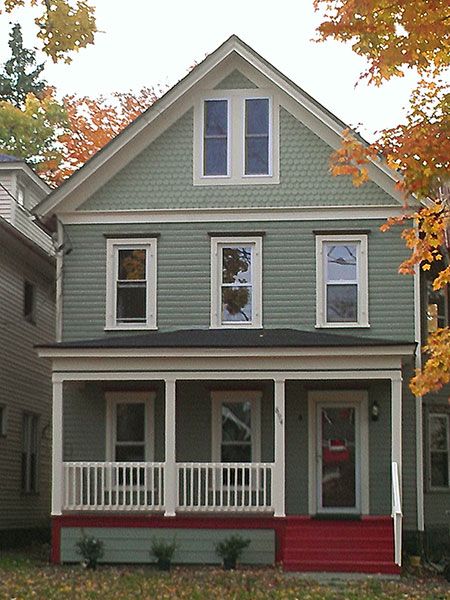 Rebecca's first whole-house remodel involved more than she'd expected: She ran over budget, but salvage centers turned out to be her saving grace. Her efforts inspired three more makeovers on the block, and she plans on funding their other kids' college careers with more rehab-to-rentals.
Halt household disasters in their tracks by checking out TOH TV plumbing and heat expert Richard Trethewey's advice for preventing water damage from household fixtures.
Before: Odd Duck on the Block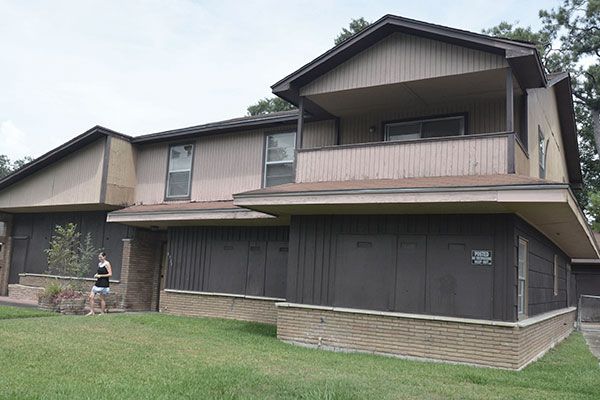 Boarded-up windows and rotted siding weren't enough to frighten Rachel P. from this nine-bedroom Houston house. She recruited her dad and a handful of pros to help her tackle her first renovation.
After: Odd Duck on the Block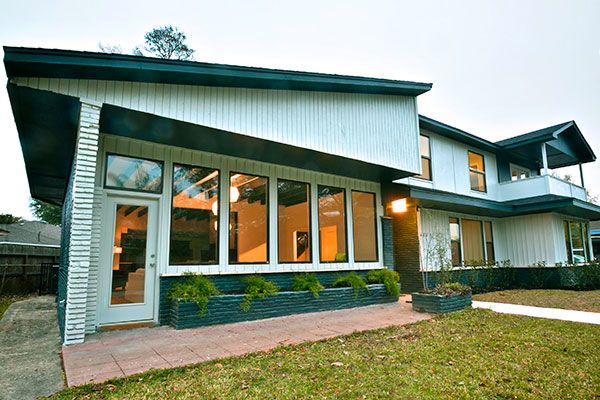 Rachel had some heavy lifting to do: The project included foundation work, demolishing all the baths, and downsizing to six bedrooms. But now she's got an inviting exterior, handsome original oak floors—and a new calling: design.
Revive your own salvaged flooring by watching TOH TV general contractor Tom Silva refinish hardwood floors.
Before: Ramshackle Lake House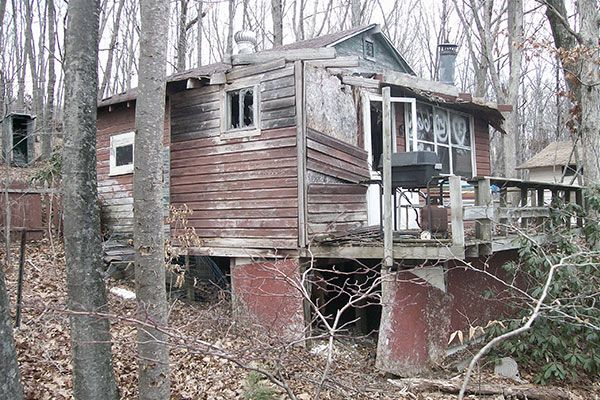 David Z. was told to tear down this dilapidated Mount Arlington, NJ, property and make a fresh start. Instead, he enlisted an old high-school buddy to help him tackle a rehab.
After: Ramshackle Lake House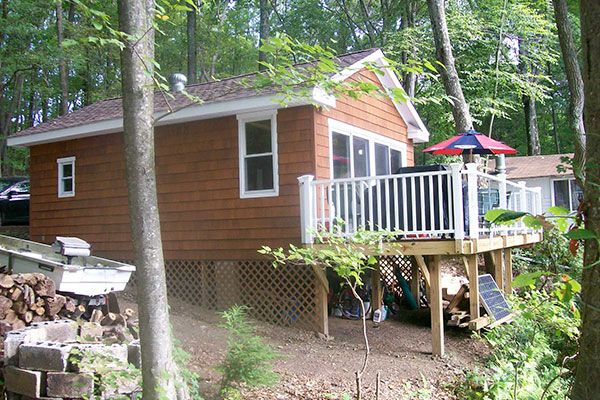 David and his partner in crime rebuilt the lake-facing side of the house and replaced rotting lumber. And the three-year remodeling journey isn't over. The 65-year-old treasures his rekindled friendship and is looking to make more renovations down the road.
Capitalize on a lake view or other beautiful landscape by watching Tom Silva install sliding glass doors.
Before: Vacant House Revived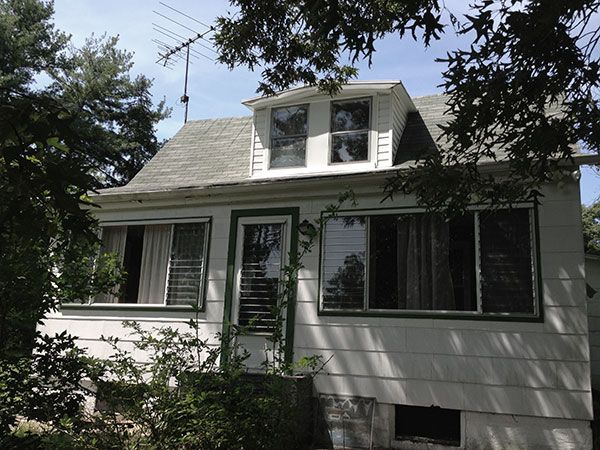 Every remodel takes patience, but this 1924 "shore shack" of horrors, which sat vacant for a decade, required true grit. During the remodel, homeowner Paige F. camped out on the Essex, MD, waterside property in a 28-foot camper…with her three dogs.
After: Vacant House Revived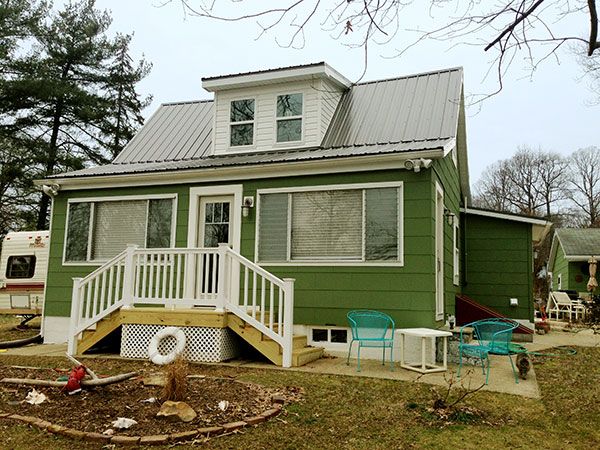 The leaking roof and dormers meant that most of the house had to be gutted. Paige kept it simple—and on budget—by doing the upstairs demo herself, taking her time with contractor bids and doing just enough improvements to make the house livable.
Make an educated guess at fielding bids with Tom Silva's advice on hiring a contractor.
Before: Backyard Diamond in the Rough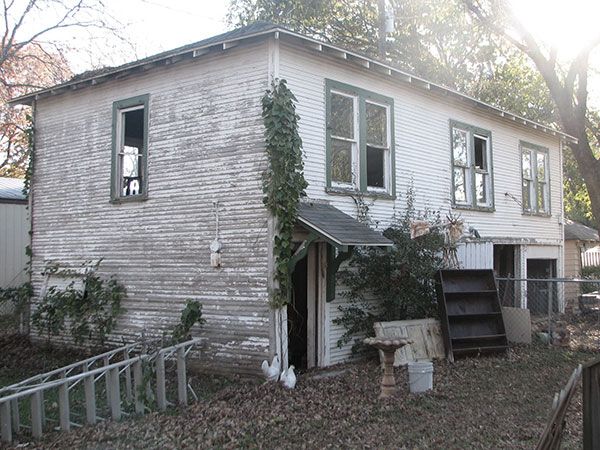 Finding a derelict 1890s carriage house—complete with horse stalls—in your new backyard is something TOH readers dream about. It was reality for Aleta P. when she and her husband bought a 1920 bungalow in Ennis, TX. Initially, they thought they'd have to tear down the treasure.
After: Backyard Diamond in the Rough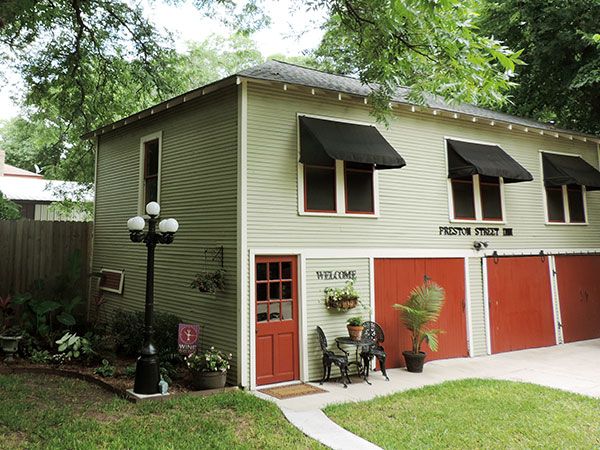 Termite and water damage had rotted the bearing walls, so the structure had to be gutted. But instead of using the space as a warehouse for their construction business, they turned the renovated building into a bed-and-breakfast.
Get inspired to transform your outbuildings with our favorite outdoor retreats.
Before: Saved From Demolition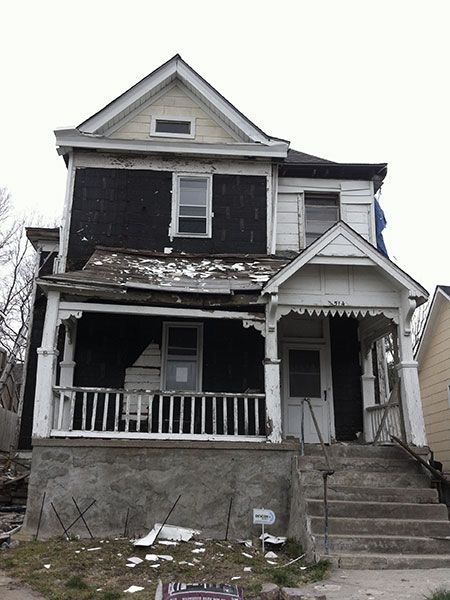 To say that this crumbling Victorian was neglected is an understatement. Tim and Merrie Ford stepped in when it was slated for demolition in a transitioning Kansas City, MO, neighborhood.
After: Saved From Demolition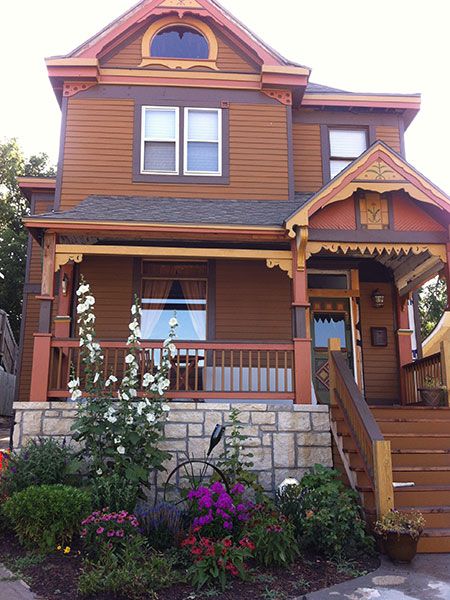 A gut job left the house a shell, but the couple were able to duplicate original architectural details for period curb appeal. And the long, hard work has spooked Tim from future makeovers.
Make curb appeal details pop with pro paint color picks for ornate Victorian houses.
Before: Retrofit for Accessibility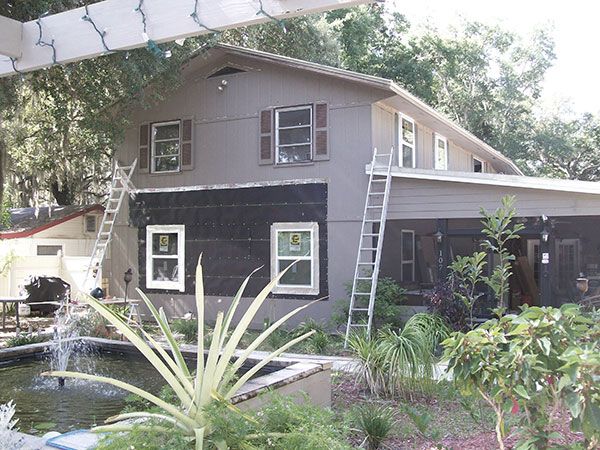 A cramped 1970s family manse in Melrose, FL, required a major overhaul to let Linda R.'s parents continue to live there comfortably.
After: Retrofit for Accessibility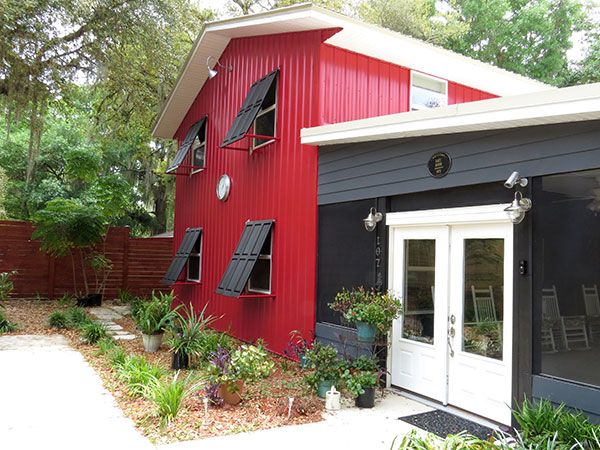 First, the family reoriented the house to the west, adding a pair of screened-in porches and an exercise room. They also replaced the recalled 1980s siding and put up island shutters for a cheerful facade. Linda's parents are relishing their adjoining apartment and elder-accessible features.
Check out a master bath reworked with the principles of universal design.
Before: Foreclosed Home Full of Childhood Memories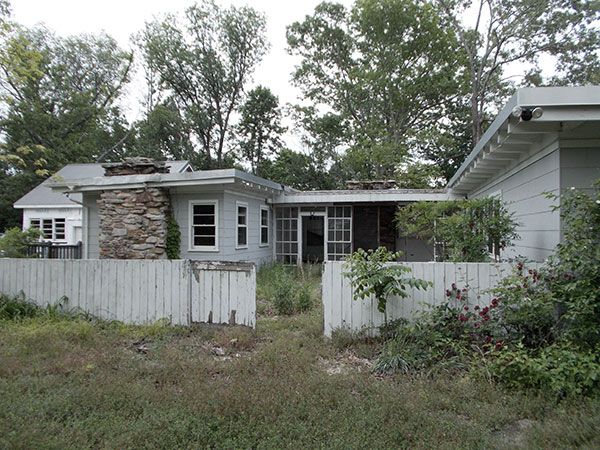 This rundown Flat Rock, AL, house that Beth L. nabbed in a foreclosure sale had belonged to a friend's parents. She didn't let go of the 1950s and 1960s memories she'd formed there—but she did get rid of the asbestos siding and plaid kitchen backsplash.
After: Foreclosed Home Full of Childhood Memories
Gutting made room for a pitched roof, a walk-in pantry, and moved interior walls. The remodel costs meant Beth had to forgo a shelter for her camping trailer and postpone some landscaping, but she's delighted with the work on her retirement home.
Heed these pro tips for cleaning up asbestos, lead, and other hazards.
Before: Fallen Into Disrepair
Overgrown grass and shrubs obscured the handsome details on this late-1700s Scituate, MA, home. Once inside, contractor and real estate broker Frank Snow and wife Janet Bristol discovered vandals had made away with some original details.
After: Fallen Into Disrepair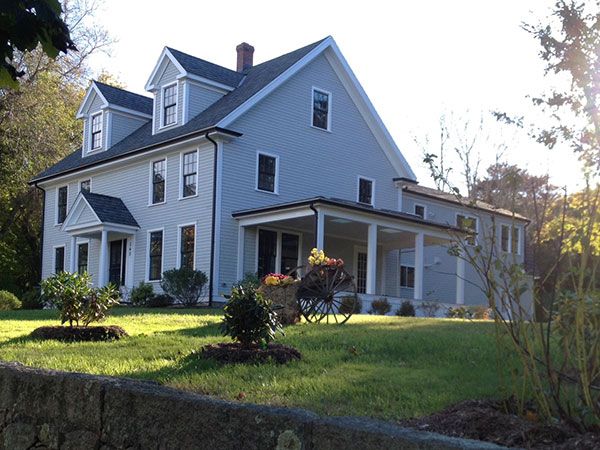 The remodeling duo gutted the home and added a wing to charming effect. The front door is original leaded glass, and they plan to build a wine cellar in the repointed-fieldstone cellar.
Watch Tom Silva repoint a stone foundation.
Before: Crumbling 1920s Home With a Prized Basement
Steven B. made a rare discovery in this dilapidated 1920s Miami home—a basement. But significant structural work needed to be done before he could relax in that coveted space.
After: Crumbling 1920s Home With a Prized Basement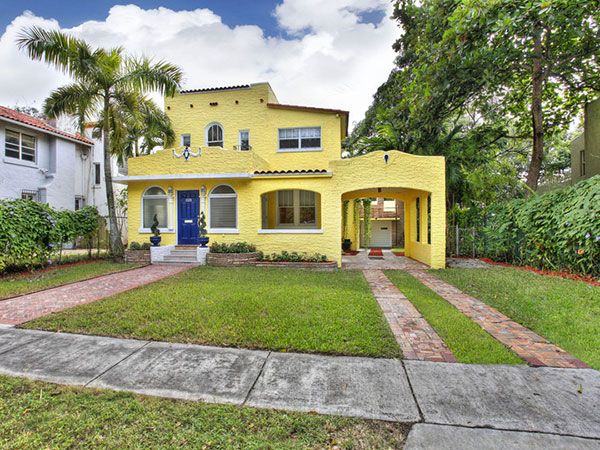 Steven got creative to remodel without compromising the house's architectural integrity. For instance, he preserved the plaster ceilings by running the AC through a nonworking chimney.
Revisit the 1933 Spanish Revival that took center stage as the TOH TV Los Angeles House.
Before: Buyer Horror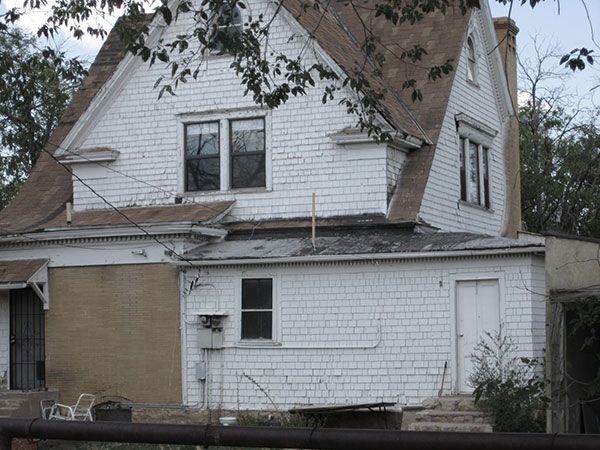 Buyer beware, they say. Lucky for William H. everyone else did. Now this historic 1899 Las Vegas, NM house is his.
After: Buyer Horror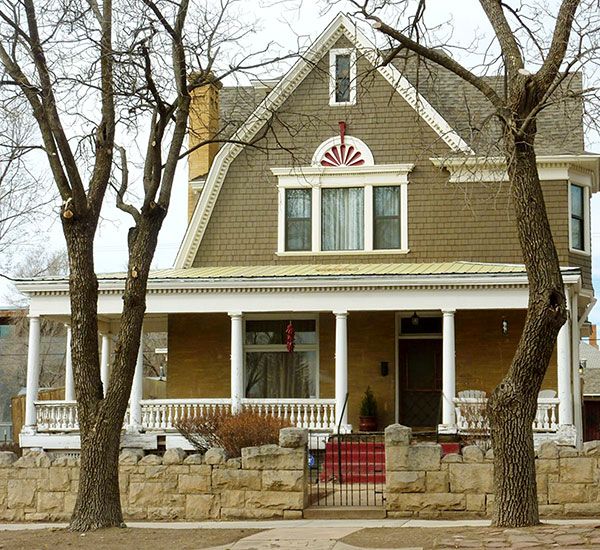 William, who lived overseas, began the renovation from afar. When he returned, he camped out in a carriage house on the property for the duration of the remodel. Restoring a porch and replacing utility systems brought the house up to current living standards—without losing any of its historic charm.
Add similar curb appeal to your home with our steps on how to build a gingerbread balustrade.