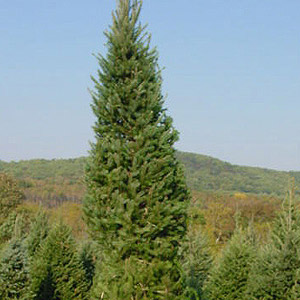 You can increase the chances of a live Christmas tree thriving in your landscape long past the holidays by selecting one that's native to your area. And because the local trees haven't been shipped from faraway places, they are typically cheaper, too. "Trees struggle to survive when planted where they wouldn't naturally grow," says Tchukki Andersen, an arborist with the Tree Care Industry Association. She suggests picking a species that's from your particular hardiness zone: The U.S. is divided into nine of them, based on average annual low temperature. You can figure out your zone by typing your zip code into the
Arbor Day
website.
Next, print out our primer on conifers that are known to grow in your region (below) and bring it to your local tree farm or nursery. Simply pick a tree off the list. Or better yet, show it to a knowledgeable salesperson, so he or she can help you winnow the choices down to one tree that's just right for your landscape—and your holiday celebrations.
Northeast:
Balsam fir (
Abies balsamea
)
Fraser fir (
Abies fraseri
(Pursh) Poir.)
Colorado blue spruce (
Picea pungens Engelm.
)
Norway spruce (
Picea abies
(L.) Karsten)
White spruce (
Picea glauca
)
Canadian hemlock (
Tsuga canadensis
)
White pine (
Pinus strobes
)
Scots pine (
Pinus sylvestris
)
Austrian pine (
Pinus nigra
)
Mid-Atlantic region:
Fraser fir (
Abies fraseri
)
white pine (
Pinus strobes
)
Scots pine (
Pinus sylvestris
)
Virginia pine (
Pinus virginiana
)