Project details
Skill
1

out of

5
Easy
Moderate to hard
Stir up a frightful sight in your yard without much toil and trouble. You can skip the eye of newt and toe of frog—this is already one pretty spooky brew.
Step 1
Make The Base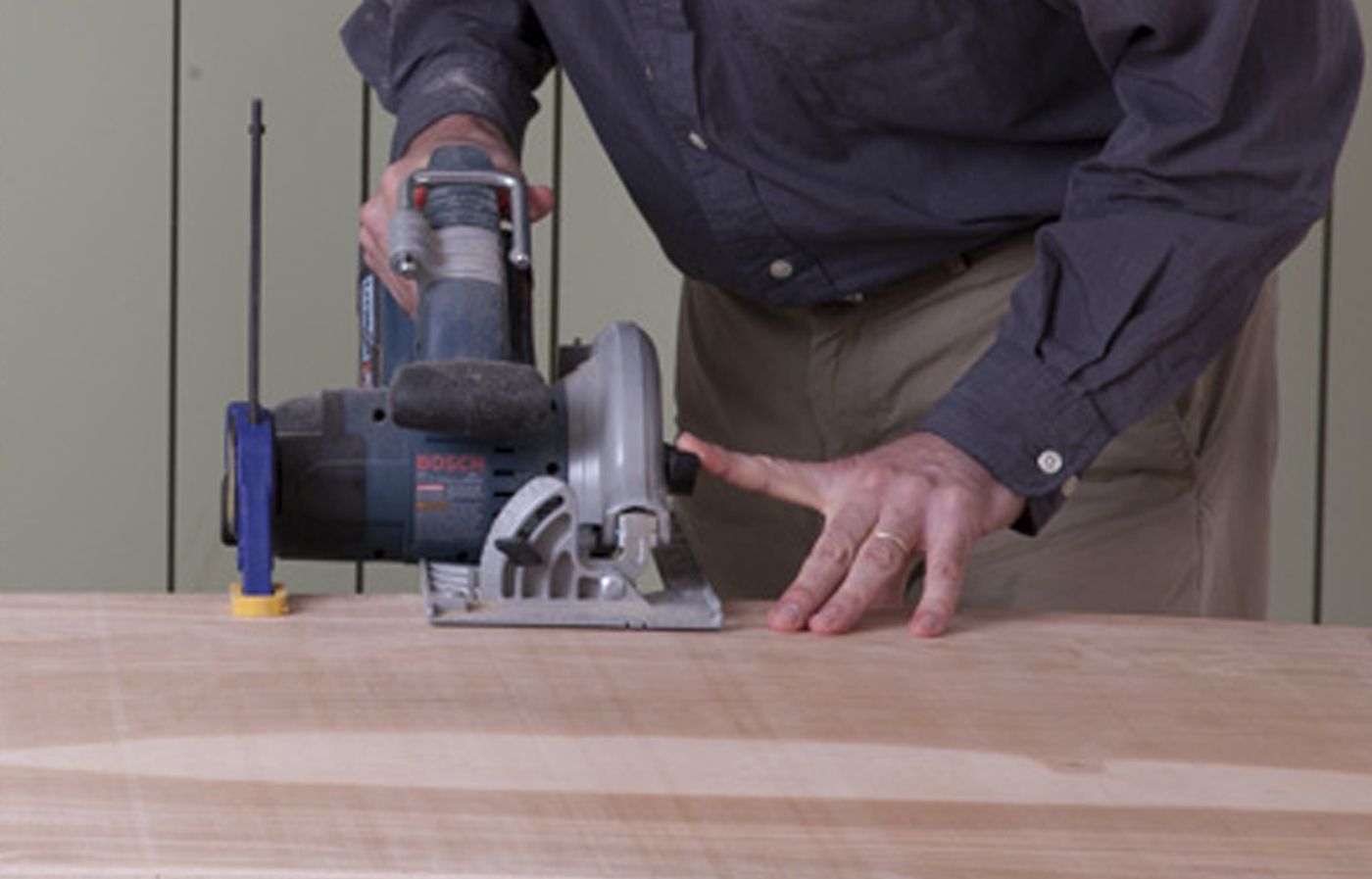 Using a circular saw, cut the square base from ½-inch plywood.
Step 2
Form The Tripod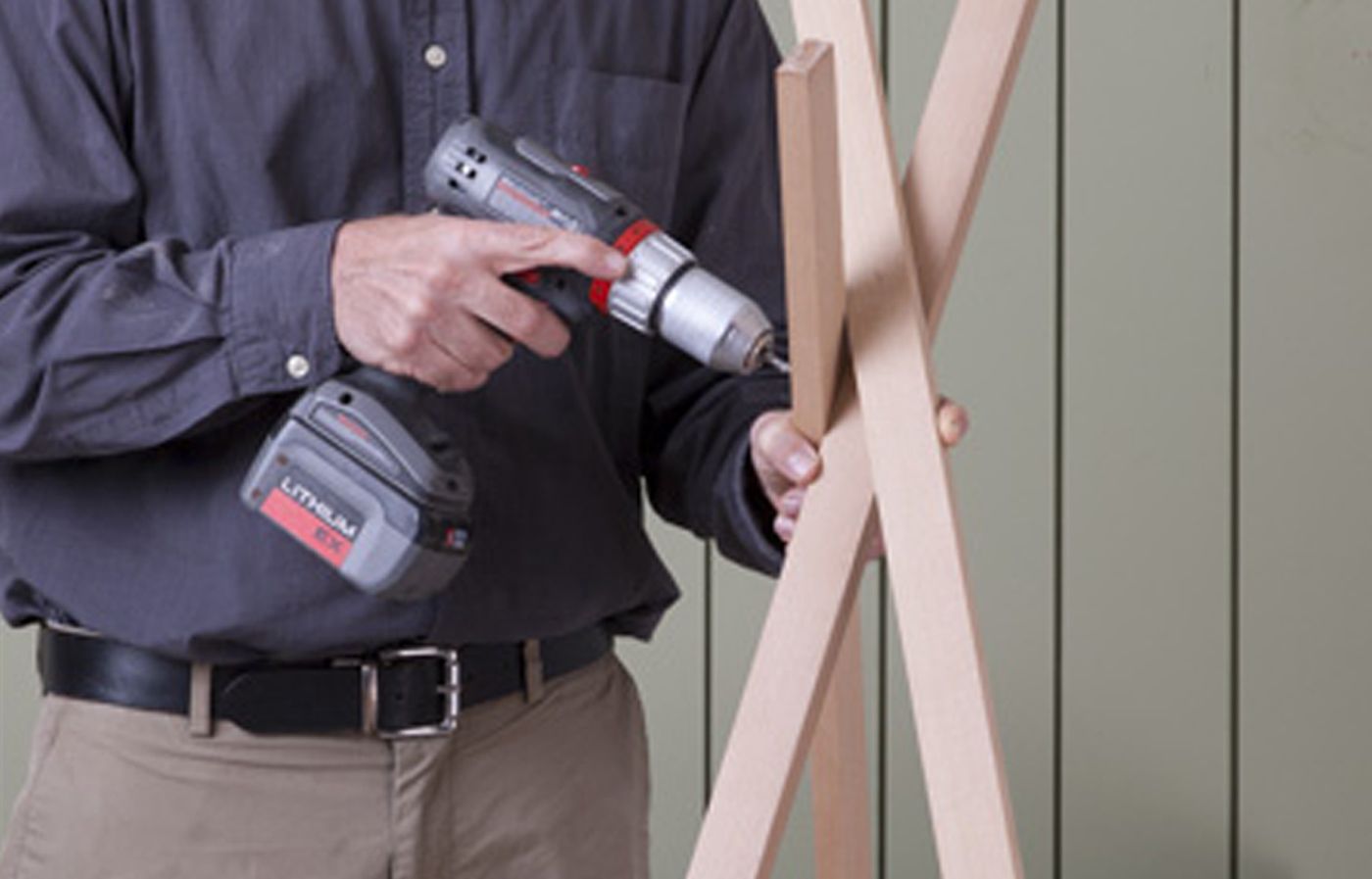 Using three 1x2s as legs, form a tripod. They should intersect about 6 inches from the top (like a tepee). Screw the legs together at the point of intersection with #8 2¼-inch wood screws. Wrap rope around the point of intersection, concealing the screwheads. Attach eye hooks to the tripod legs about 4 inches down from the point of intersection. Paint the tripod with black spray paint.
Step 3
Make a Hole for Wiring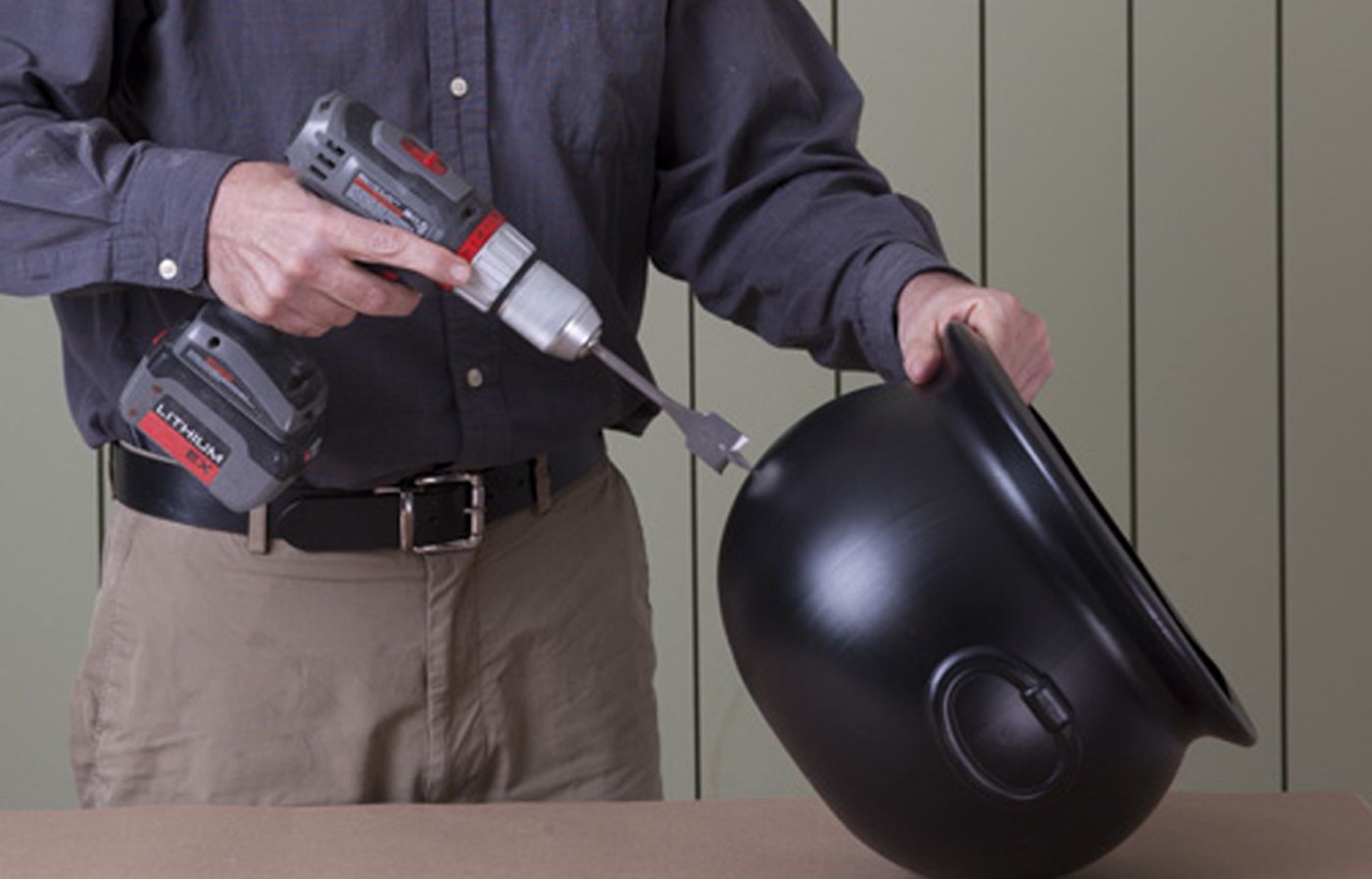 Using a 1-inch spade bit, drill a hole in the back of the cauldron for an extension cord.
Step 4
Thread The Lights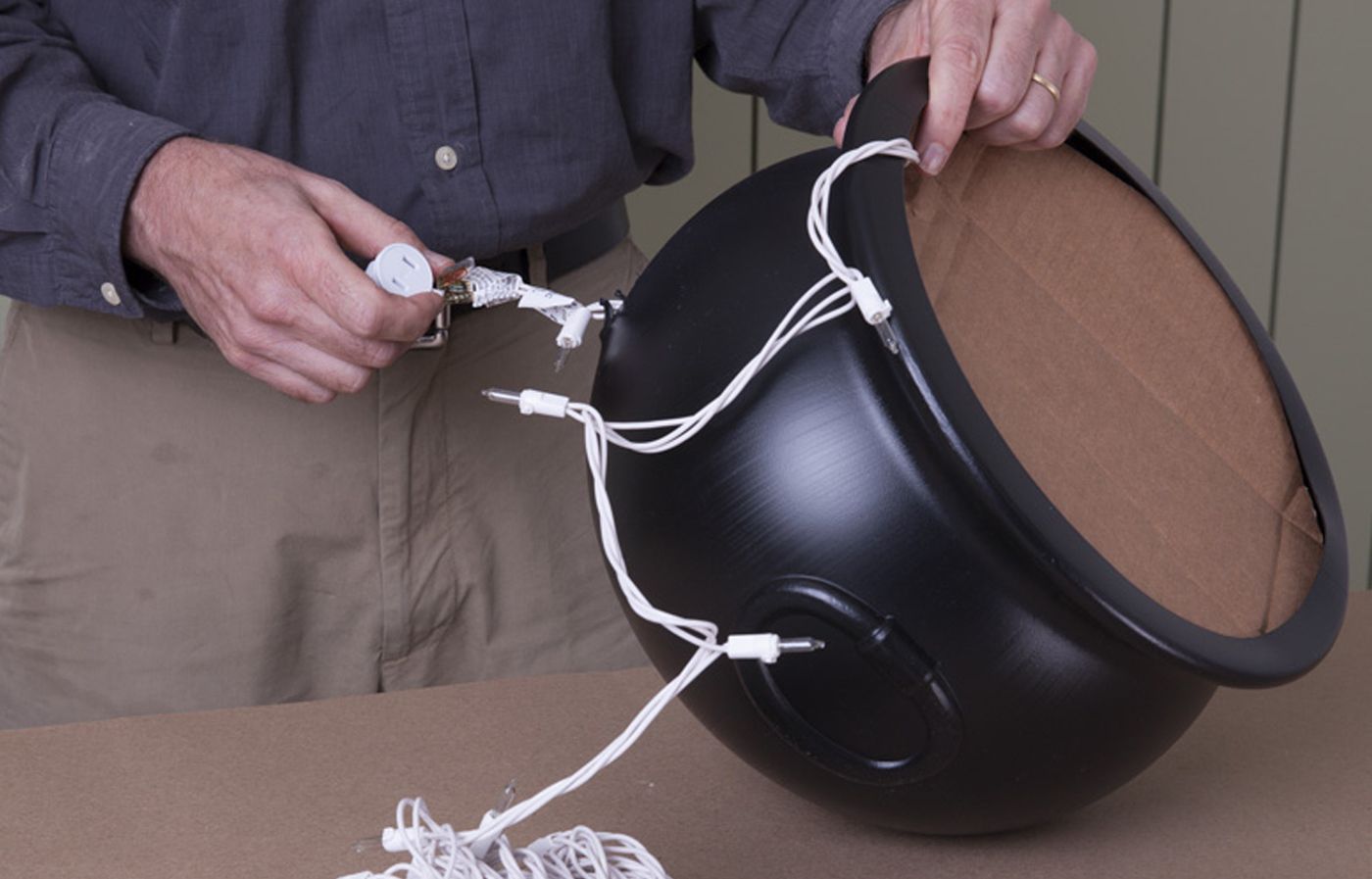 Cut a cardboard disk to fit in the lip at the top of the cauldron. Punch a 1-inch hole in the disk and thread lights through the hole. Thread a dark-colored outdoor extension cord through the hole in the back of the cauldron. Plug the lights into the extension cord under the disk so that most of the lights are on top of the cardboard and draping over the sides of the cauldron.
Step 5
Fill The Cauldron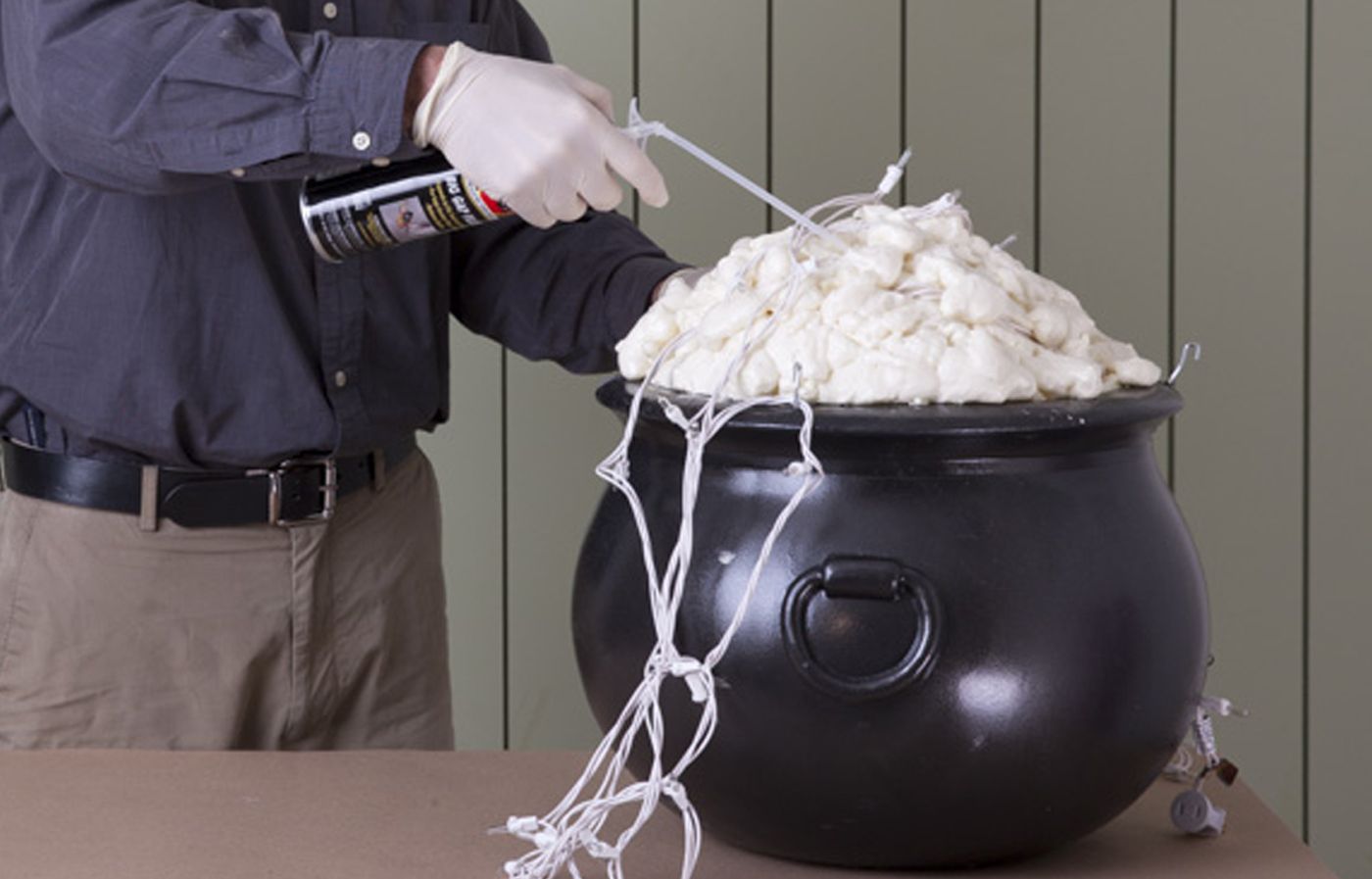 Spray the lights with expanding-foam insulation, building layers as the insulation dries. (Always wear gloves when handling spray foam insulation.)
Step 6
Hang The Cauldron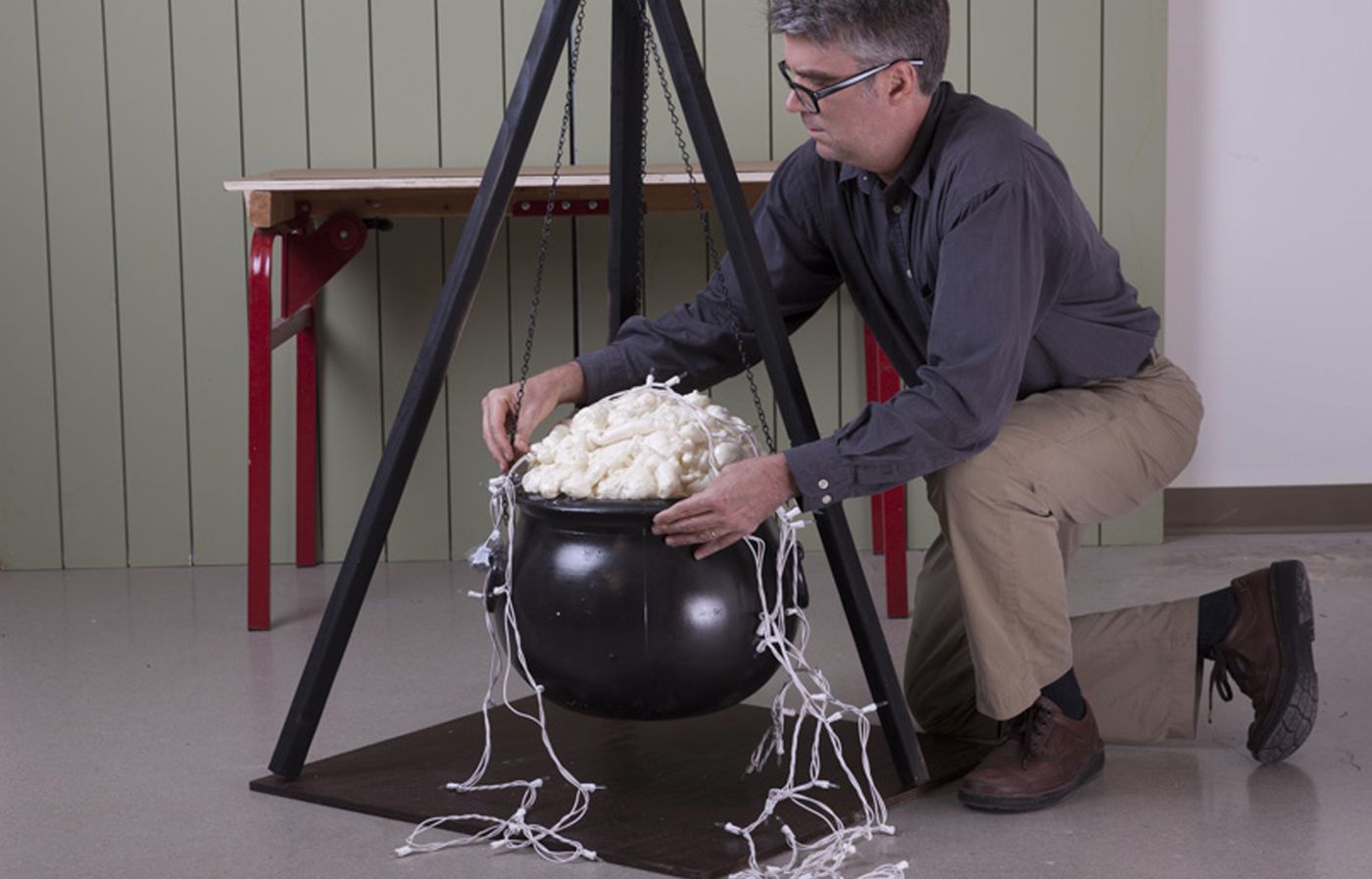 Install three eye hooks on the cauldron. Attach a sash chain to the eye hooks on the tripod and on the cauldron. Place small stones under the cauldron to resemble a fire pit.