There's more to prepping for the holidays than just decorating for that specific occasion. If you are planning to host a party and/or have family and friends stay with you, it is a good idea to make sure the house is in working order and good to go so you can rest easy and enjoy the holidays too.
6 Tips for Prepping Your House for the Holidays
Follow this handy checklist to prepare your house for guests this holiday season.
Clean and Declutter Thoroughly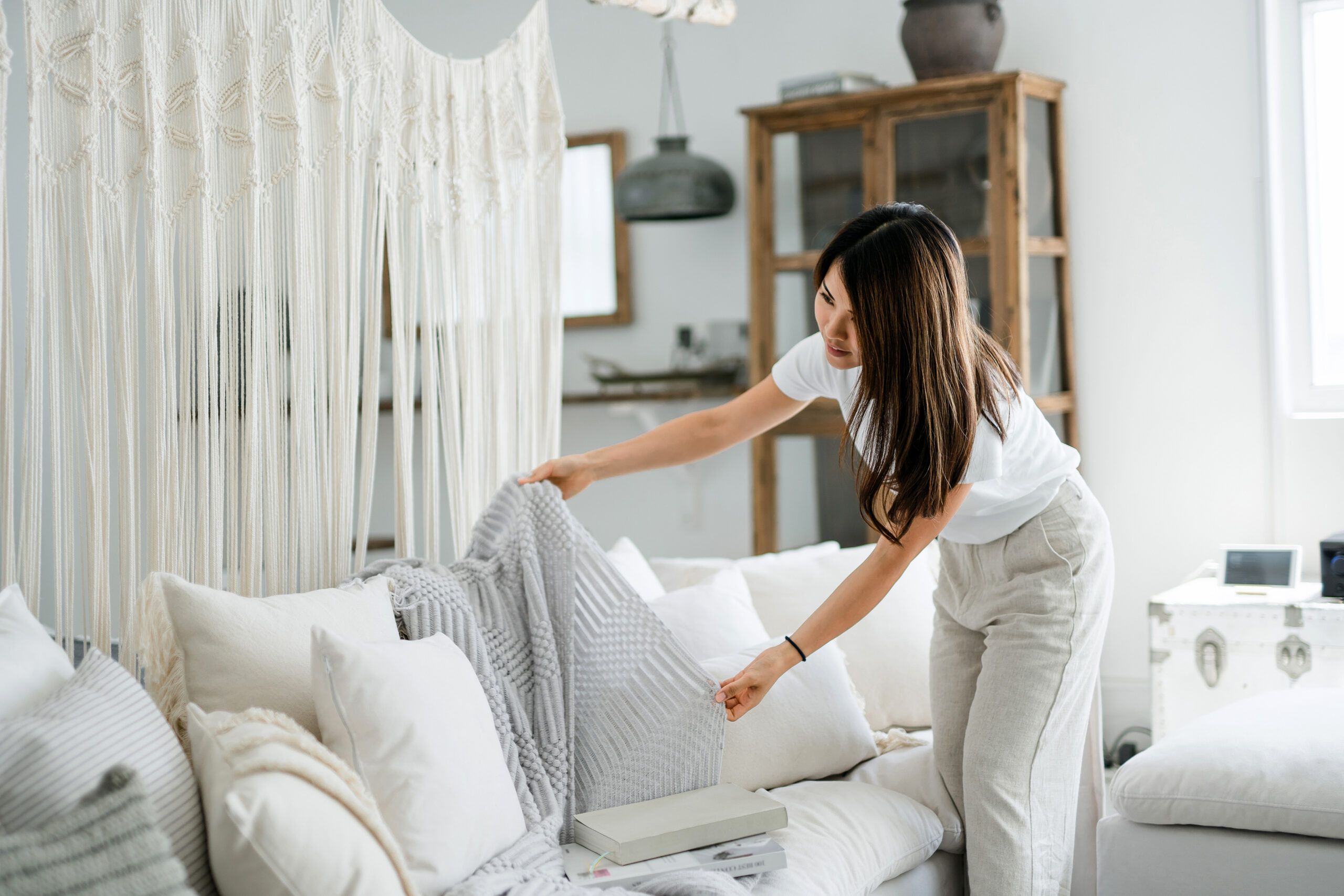 Ridding your home of excess clutter is your first step to a cleaner-looking home. This is an organized effort to remove unnecessary items and toss, donate, or sell them. Then instead of your regular weekly house cleaning, consider giving your home a deep cleaning (especially if it's a task you haven't tackled all year).
Pay extra attention to the high-traffic areas of your house where your guests will spend most of their time, especially the living room, bathrooms, and kitchen. And don't forget those commonly overlooked places—think baseboards, light switches, light fixtures, throw pillows, and trash cans.
If you are expecting young children and pets to be in your home this season, chances are you will have plenty of spills and other messes to clean up. To avoid pulling out brooms, mops, and vacuums every time someone makes a mess, it is a good idea to invest in a robot vacuum such as the eufy by Anker this season. These aren't only ideal for accidents, but you can also program them to clean parts of your house while your guests are away or sleeping.
Call Pest Control
You're not the only one who wants to get cozy and warm indoors during the cooler seasons. Pests may also be looking for a warm place to shack up during the cold months. So if you or your guests won't want to chance an encounter with a rodent or roaches during a late-night run to the kitchen, it's smart to make an appointment with pest control well ahead of the holidays.
Spiders and rodents can be some of the most annoying critters this time of the year. In some states, snakes may even slither their way into your attic space, through cracks, or even your toilet. Even if you haven't seen signs of pests in your home, such as droppings or shedding skin, keep a local pest control company or wildlife company's number close at hand in case an unwelcome visitor enters your home.
Check Your Appliances
There's nothing worse than preparing a feast for a crowd of hungry visitors, only for your stove to conk out on the one day of the year when most stores will be closed for the holidays. Unfortunately, it's practically Murphy's law that appliances seem to give out at the most inopportune times.
While a home warranty may come in handy to help with repairs and replacement costs, it's not a good idea to wait until the holidays are in full swing to decide to put it to use. You may discover that your water heater has called it quits right when your aunt has decided to take a shower. Instead, try to investigate ahead of time whether you should repair or replace major appliances by getting inspections.
When guests are visiting, you can count on plenty of dishes to get dirty. If you don't want to have to become the king or queen of paper plates or be cleaning dirty dishes by hand often, it is a good idea to invest in a high-efficiency dishwasher.
Gear Up for Increased Usage
If you're hosting holiday events this season, you may want to ensure that critical utilities, such as the plumbing and furnace, can handle the increased capacity you'll likely experience as guests visit. Using energy-efficient light bulbs may also be a good idea as your guests may use much more electricity. You don't want your guests to shiver while showering. Nor do you want them hovering together to keep warm because the furnace isn't working properly.
With greater traffic in your house this winter, you can expect that there will be increased reliance on your water and heating which will increase your bills. You don't want to receive unnecessarily high bills for inefficient use of these items. Instead, try to schedule an inspection to ensure that these items are working optimally this season. It is also a good idea to use holiday lights with timers and unplug anything when not in use to stop phantom energy drain.
Are you still relying on those old Thomas Edison edition of light bulbs that are increasing the heat in your space and increasing your light bill? Investing in LED light bulbs this season may be the way to go. Not only do these bulbs produce less heat, but they also cost less money to operate.
Consider Keyless Locks
Will you have guests coming and going this season but won't always be available to let them in? Then you may want to think about installing a keyless lock for your front door like the Sifely Keyless Entry Door Lock. That way, there's no need to make copies of your keys. Many electronic deadbolts and smart locks are designed to connect to your smartphone to allow you to provide your guests access to your home while you are away and help you monitor who is coming and going into your home.
So if you are at work or shopping when your guests arrive, you can count on a lock like this to grant them entry without rearranging your schedule.
Don't Forget About Fire Safety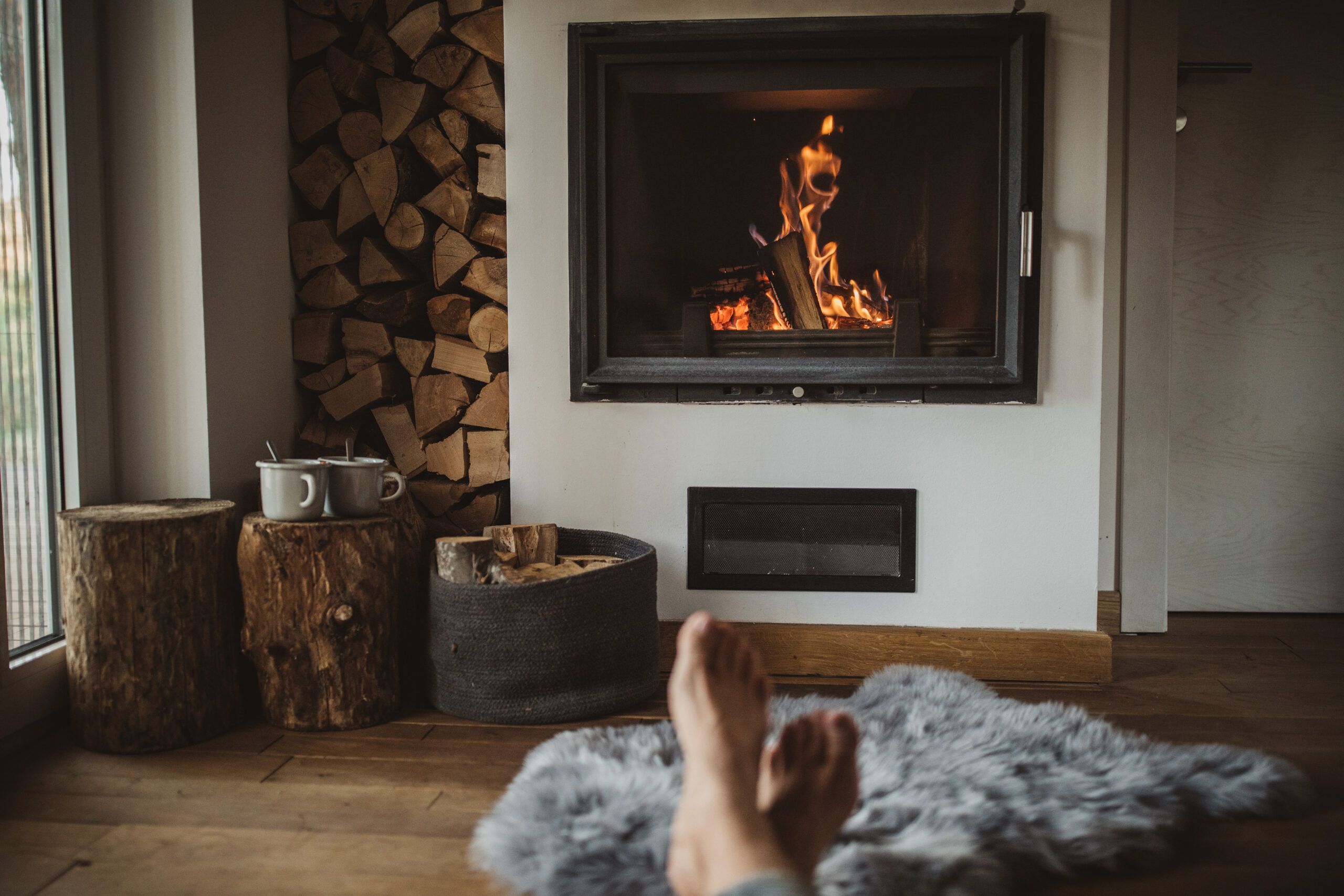 'Tis the season to deck the halls with lots of lights and ornate embellishments. It is also the time of the year when you may want to light up your fireplace or your favorite scented candle. When you decide to burn or light up anything, take safety precautions. For instance, ensure you turn off tree lights at night, never leave a lit candle unattended, and keep your tree away from heating vents. Have a fire extinguisher on hand to prevent any fires that could arise, especially with lights on your Christmas tree.
Winter seems to be the time that fires increase due to numerous reasons, according to the National Fire Protection Association. Christmas trees, holiday decorations, candles, and holiday cooking seem to be the big culprits. Here are some ways to keep yourself and your guests safe as you celebrate the holidays.
Check Fire Alarm
Fire alarms that are working properly are still a great way to keep yourself safe during a potential fire. So, it is a good idea to make sure that these to make sure that they are working properly. Whether there are wired or battery-operated, ensure that they are working so that they can save your life and property this season.
Buy Items That Automatically Shut-off
It is easy for you or your guests to forget about a curling iron, clothing iron, or other items that heat up this season. As a result, these small products could result in big fires. To avoid coming home to a multiple-alarm fire, try to invest in products that automatically shut off to keep them from causing a fire.
Don't Overload Extension Cords
One way that fires can start is by overloading extension cords, particularly with items that shouldn't get plugged into extension cords. These items include space heaters, microwaves, toasters, hair dryers, and vacuums. To minimize the chances of causing a fire this winter, ensure that these items are plugged into a wall outlet and unplug them when not in use.