'Tis the Season
It's easy to slack off on fire safety when you're busy and stressed about gift shopping, decorating, traveling, and entertaining. According to the National Fire Protection Association, home fires occur most often during the winter months. Before roasting that turkey and decking those halls, follow these tips from the NFPA and our TOH pros.
Check the Basics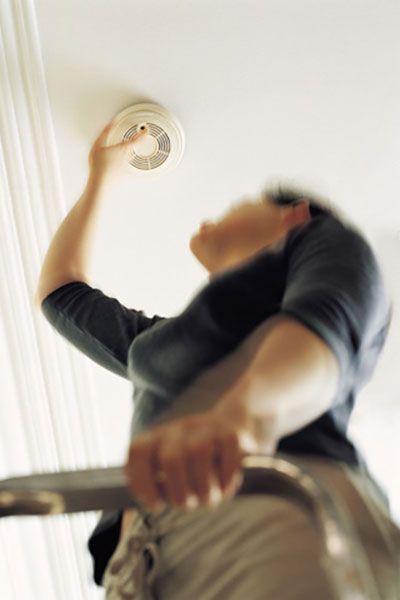 Make sure your smoke detectors are up-to-date and have working batteries by testing each one. If you have a detector that keeps going off, fix the problem. Smoke-alarm malfunctions are typically caused by dust that has collected inside or nuisance triggers, such as cooking fumes or bathroom steam. First, clean the unit by removing the cover and vacuuming it out. Replace the cover and press the test button to ensure that it's working. If the problem persists, relocate the unit farther away from sources of steam or smoke.
Keep fire extinguishers on each floor, near exits, and where you can easily grab them. Learn how to choose and use fire extinguishers and how to create a fire plan with your family.
Heating Up the Room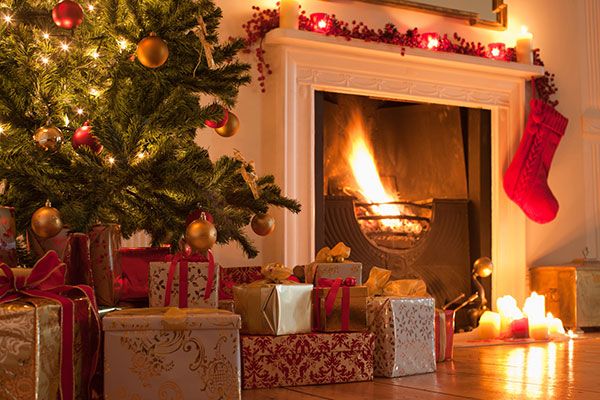 As the temperature drops, boilers, fireplaces, radiators, and space heaters are cranked up. Heating equipment is the second-greatest cause of home fires each year, reports the NFPA. Keep space heaters at least 3 feet (but preferably in a different room) from items that might easily burn, including upholstery and the Christmas tree.
Before lighting the fireplace, make sure your damper is open. Use a protective screen or grate in front to keep sparks from escaping.
See more information on how to prevent chimney and hearth fires, plus 11 Common Holiday Hazards and How to Avoid Them.
Too Hot in the Kitchen
The heart of the home can get chaotic when you're prepping a big family feast. It's easy to become distracted and forget about a simmering pot. Unattended cooking is the No. 1 cause of kitchen fires, says the NFPA, and Thanksgiving is the peak day of the year.
The best line of defense is to stay present in the room while you are cooking. Next, be sure to keep clutter to a minimum, and store combustible items, such as towels, plastic or cardboard food containers, and cooking utensils, away from the stove.
See 5 more Stovetop Fire Safety tips.
The Christmas Tree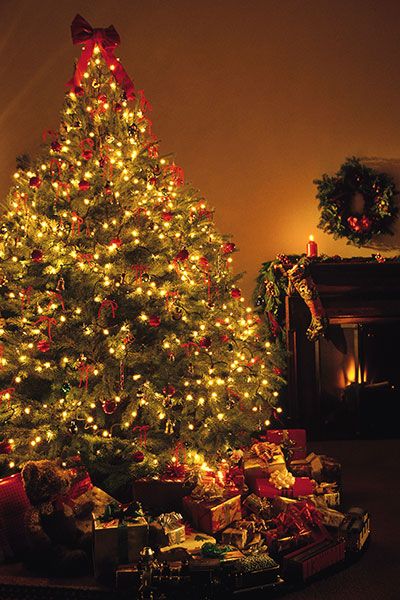 Each year, U.S. fire departments respond to more than 200 home fires involving Christmas trees, says the NFPA. The key to avoid joining that statistic is to keep your tree from becoming dehydrated. Choose the freshest tree possible, and set it up at least 3 feet from any heat source, such as a radiator, space heater, fireplace, or furnace. Be sure to cut the bottom inch or so of your tree's trunk, fill the stand with water as soon as the tree is upright, and refill it daily. You may be surprised to see just how much water the tree "drinks" every day.
TreeSafe, a new alarm from Sooner Alarms, looks like an ornament so you can hang it directly on your tree. This heat-sensing device works at the source of a fire and can communicate wirelessly to a remote alarm. The system allows homeowners to contain a tree fire before it spreads.
See How to Choose and Prep a Christmas Tree for more tips
Overpacked Outlets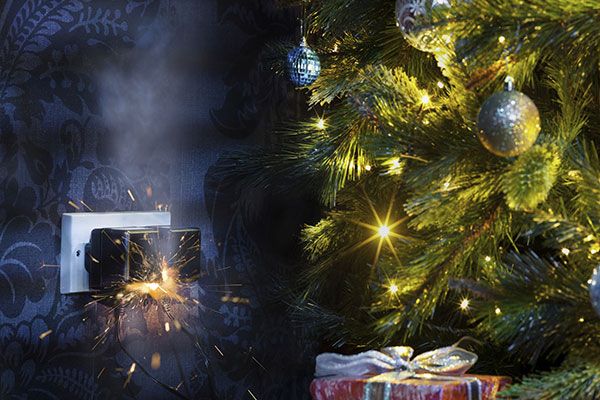 Decorative lights give many homes and neighborhoods a festive glow during long winter nights. Just be careful not to overcrowd outlets. Electrical malfunctions, called shorts or arc faults, are the cause of half of all devastating residential fires. Install an Arc-Fault Circuit Interrupter (AFCI) outlet to detect and automatically shut down an arcing circuit.
See more on AFCIs: Prevent Electrical Fires with Arc-Fault Circuit Interrupters
When using string lights, keep an outlet's total load under 15 amps (the count per string is usually provided on the box of lights). Follow the manufacture's directions, and replace any strings that are broken or worn out or have loose bulb connections. Always unplug the lights before you go to bed or leave your home.
Candlelight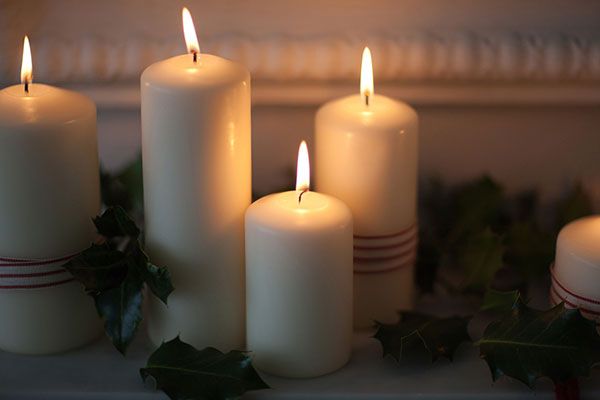 Unsurprisingly, the NFPA reports that most home candle fires occur within the month of December. Never use real candles to light up your Christmas tree. Flickering LED candles are just as pretty and a lot easier to deal with! Keep all burning candles at least 1 foot from items that can catch fire, and do not place them directly, without a holder or dish underneath, on a flammable material.
Always use sturdy candleholders, like the ones we made from salvaged stair balusters.
Flammable Gifts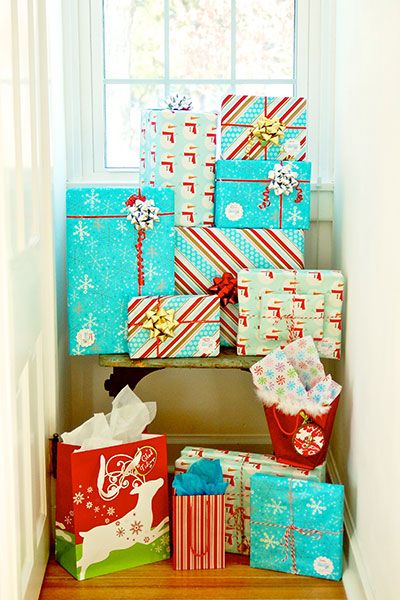 Americans traditionally wrap presents in decorative paper. That's okay, but be mindful of how and where you store wrapped gifts, warn the pros at Sooner Alarms, as paper can easily catch fire. Don't hide gifts at the top of a closet near a lightbulb, in a boiler room, or near a heater where they could ignite.
When it's time to open and exchange gifts, keep a trash bag handy to contain all the paper. Don't be tempted to throw it into the roaring fireplace. This poses a flash fire risk!
Want to ditch the gift wrap? See our ideas for Guilt-Free Wrapping.