An Eclectic Collection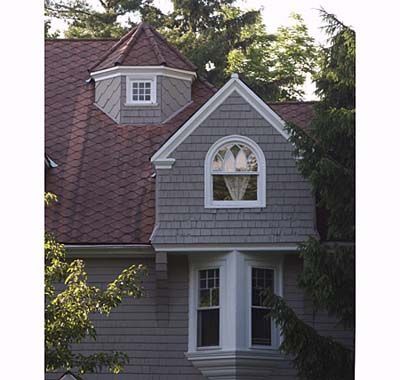 The windows found in post?Industrial Revolution homes are nothing if not diverse, displaying an endless array of styles—often in a single house. Case in point: In this c. 1900 Shingle-style beauty, a six-light square brings light into the fish-scale-shingled turret; an arched window with Gothic-arched muntins graces a gable; and a pair of narrow sash windows forms a bay.
Basic Geometry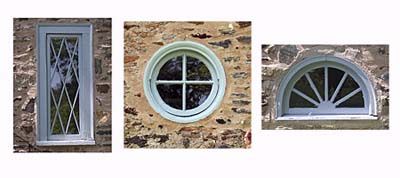 A narrow lattice window (left), a pivoting "porthole" (middle), and a half-round window (far right) pierce one's home's thick masonry walls, letting needed light into a potentially dark interior.
A Cameo Appearance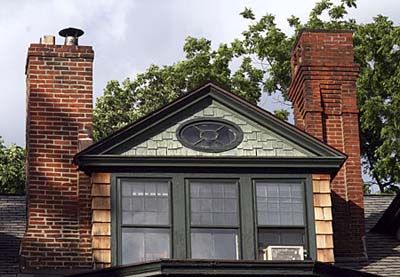 When eliptical windows like the one in this gable are installed horizontally, they are known as "cameo windows." Cameos were often punched into the walls along the entry halls of Queen Anne homes.
A Raised Eyebrow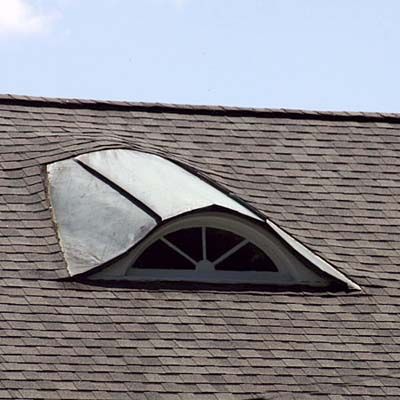 A standing-seam copper roof protects an eyebrow dormer placed in a pitched shingled roof.
Big Panes, Little Panes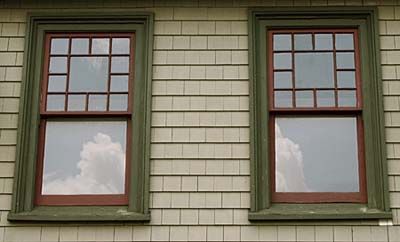 Windows that partner a multi-pane top sash (sometimes stationary, sometimes moveable) with a single-pane lower sash are typical of homes built from about 1880 to 1915. The glazing pattern shown here is most common in Queen Anne and Shingle-style houses.
No Peeking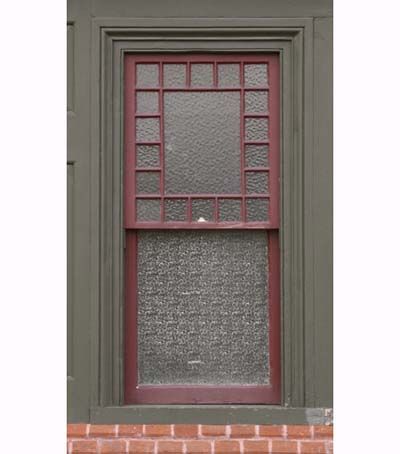 Designed to let light stream in while keeping prying eyes out, vintage patterned glass was more commonly used in commercial interiors, such as on office doors, than in residential architecture. In houses, its use was generally limited to areas where privacy was essential, but light desired (as in the transom light above a bathroom door or the windows of basement-level or alley-facing service rooms).
Artful Accents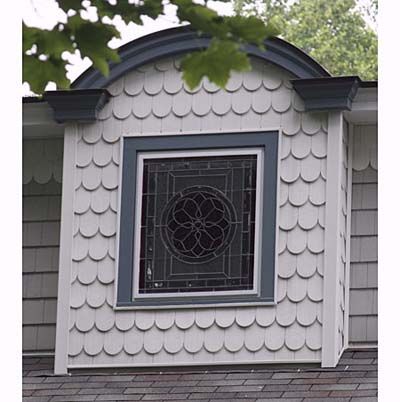 Leaded-glass windows fitted with clear, patterned, or colored glass were used sparingly, like jewelry.
Side-by-Side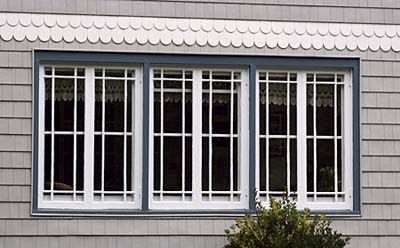 Ribbons or strips of identical windows divided by mullions provided ample light while creating an architectural accent and maintaining an exterior's balanced appearance—unlike the single-pane, storefront-like picture windows that replaced so many of them in the mid-20th century.
Casement and Points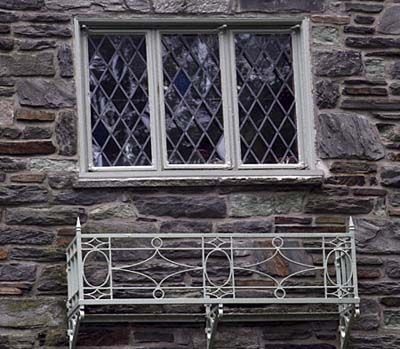 Casement windows, which swing to the side along their entire length, are reminiscent of the earliest medieval windows. Their diamond-shaped panes, also known as quarrels, reinforce the feel of an era when glass was expensive and difficult to make in large sheets.
The Elizabethan Look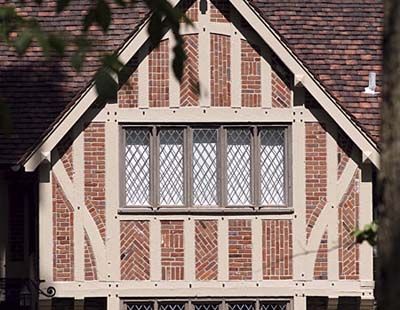 The quarrels and leaded cames of these wood-framed casement windows demonstrate a fascination with medieval details, as do this Tudor Revival house's decorative brickwork and distinctive half-timbering.
Carpenter Gothic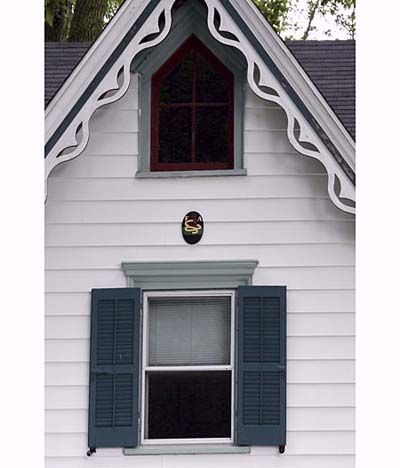 This clapboard farmhouse's pointed-arch gable window matches its steeply pitched roofline, decorative bargeboards, and are all identifying characteristics of Gothic Revival architecture. Though the Gothic Revival began in England—where medieval details were celebrated in masonry—it found a distinctive voice of its own in rural America, where mid-19th-century carpenters created countless renditions of this romantic style in wood.
Flying High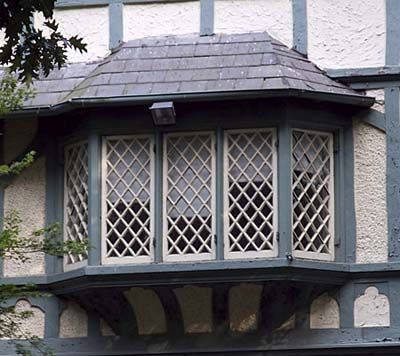 Oriels—framed in wood, stone, or masonry—were defining features of Gothic Revival and Tudor-style structures. A close relative of the bay window, oriels project from upper-story walls, where they are cantilevered or supported by brackets or corbels.
A Man's Home…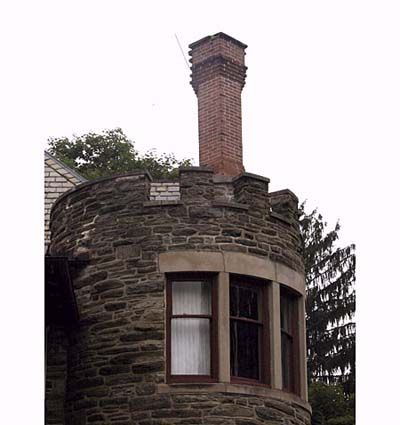 The casings of bowed windows like the ones in this 19th-century suburban castle were sometimes fitted with curved glass.
Now That's Italian!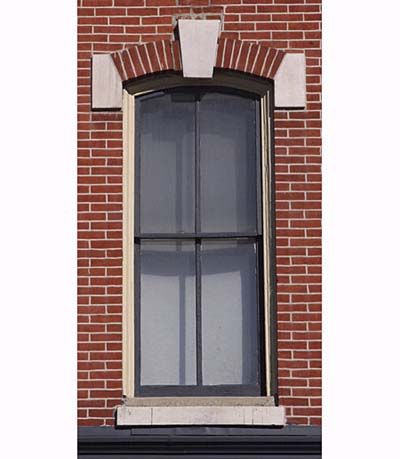 White marble sills and keystones embellish this brick Italianate's generously proportioned two-over-two windows, the standard sash style for most American homes by 1870.
When Centuries Collide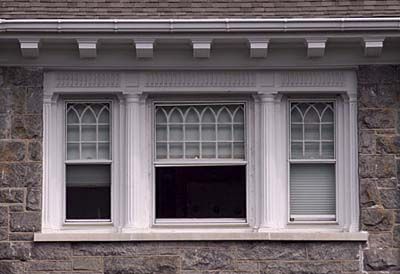 Take away the pronounced dentil molding (a recent addition) and classically-inspired window trim, and this granite Colonial Revival dwelling could pass for a Richardson Romanesque.