Affiliate Disclosure:This Old House's Reviews Team is committed to delivering honest, objective, and independent reviews on home products and services. To support this business model, This Old House may be compensated if you purchase through links on our website.
The Prime Early Access Sale is the perfect opportunity to finally check off those household items from your shopping list or to get an early start on holiday shopping for your loved ones. The This Old House Reviews team gathered up some of the best deals on household essentials during the Prime Early Access Sale to help you find the perfect product for you.
Greenworks 24V BL Stick Vacuum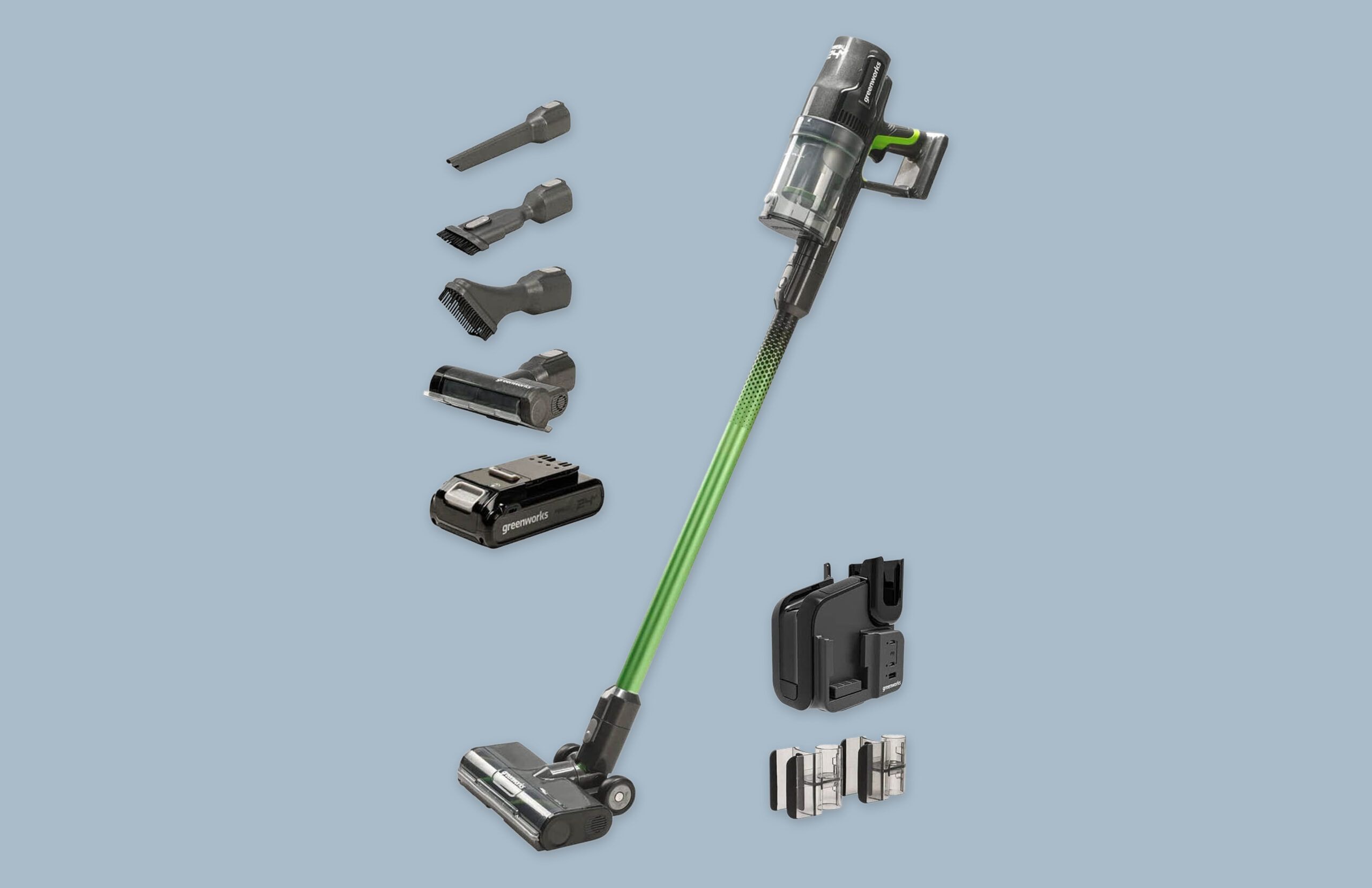 If you're looking for a great vacuum cleaner, this cordless stick vacuum is an excellent choice. This vacuum gives you 45 minutes of cleaning time on a full charge, allowing you plenty of time to clean your home. It also comes with a handy power station that allows you to charge other USB-C devices and a digital display system to indicate the remaining power level.
---
Shark Steam Pocket Mop Hard Floor Cleaner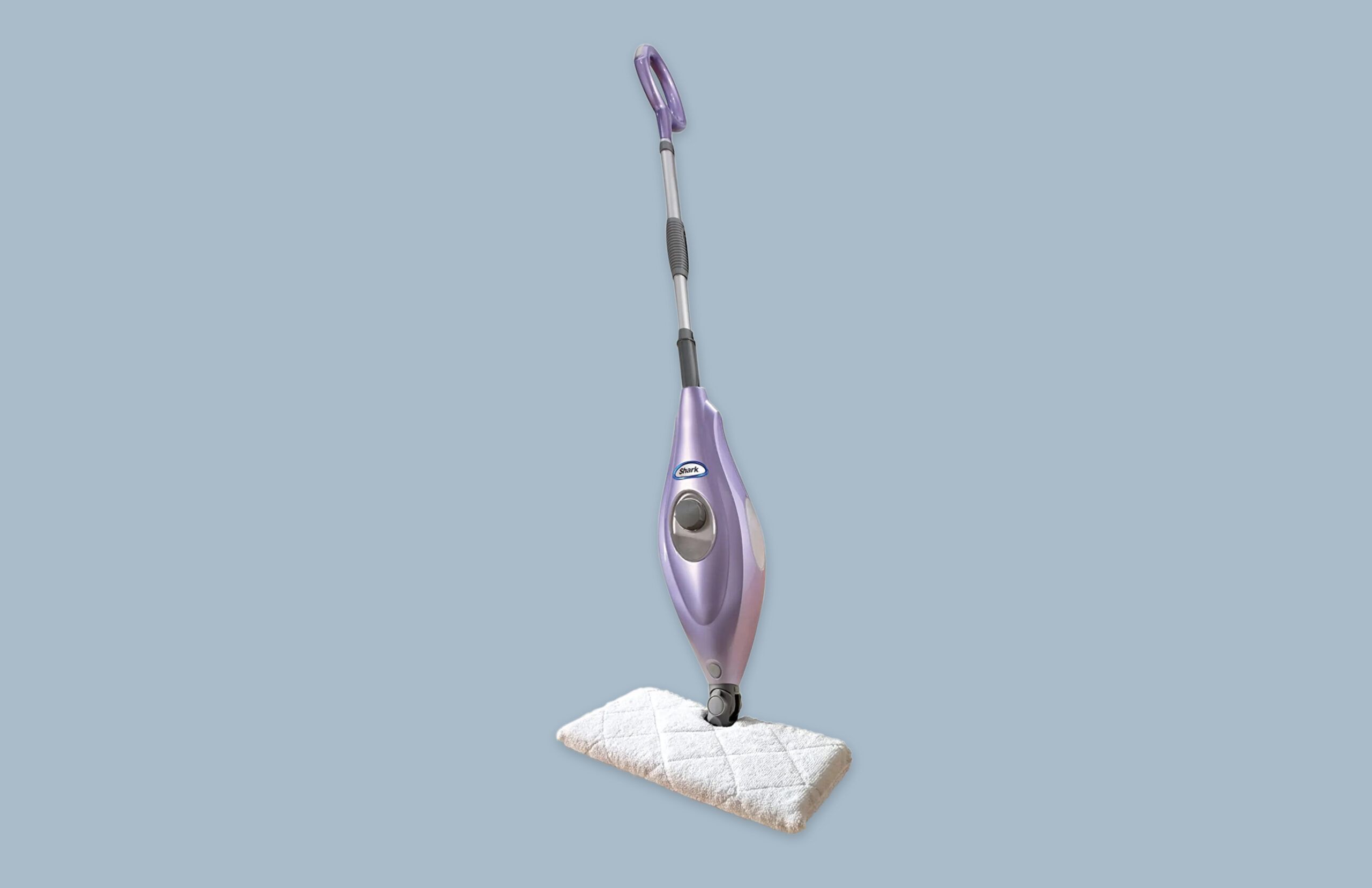 Among the best steam mops on Amazon is this floor cleaner which can create heated steam in just 30 seconds, making it an excellent choice for hardwood floors. This cleaner features two washable microfiber pads that help lift and lock dirt. It also features a quick-release 18-foot power cord that makes it easy to reach any outlet.
---
Vornado Whole Room Vortex Heater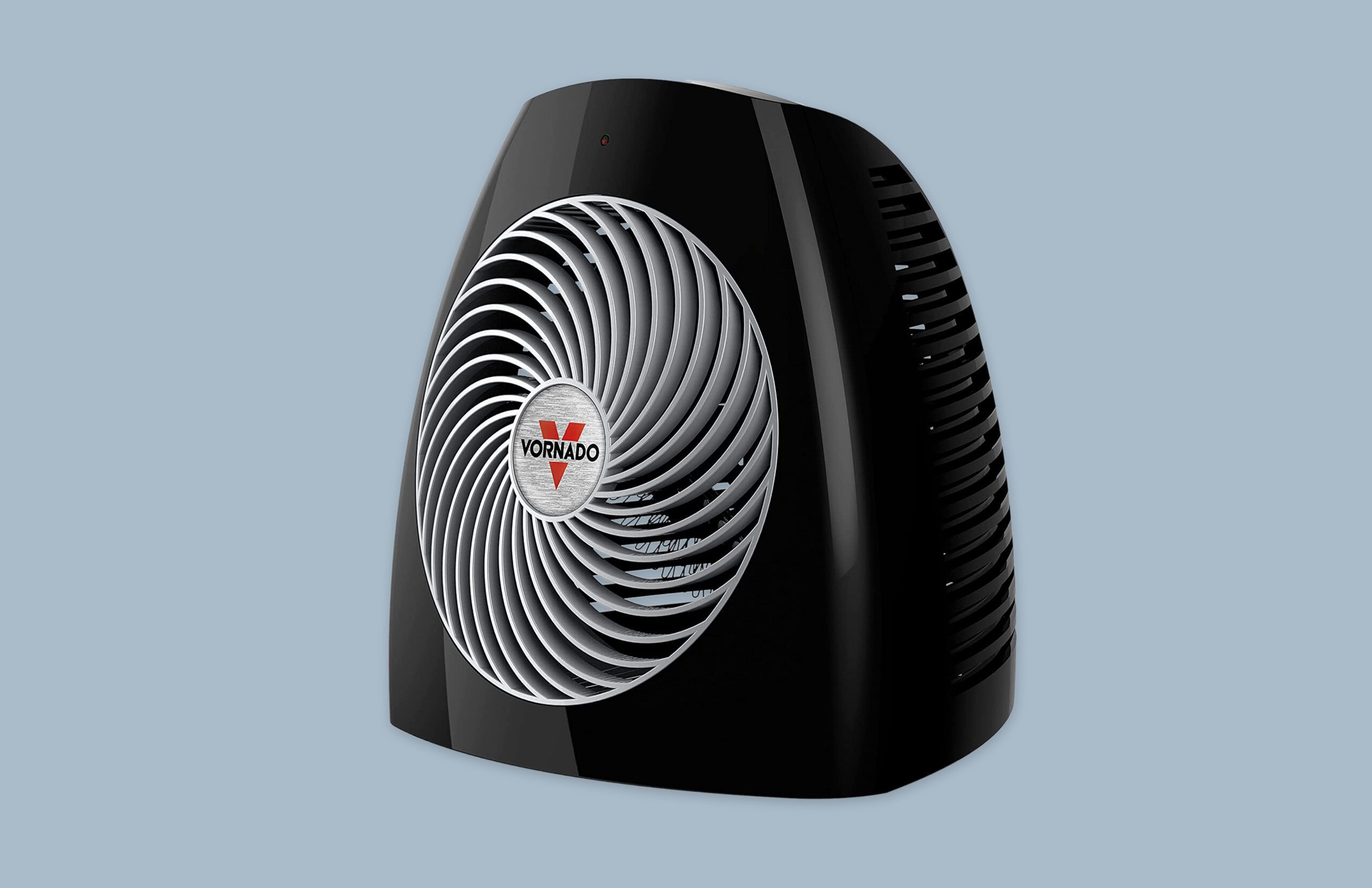 If your home runs cold, you can warm it right up with a space heater. This heater, which is perfect for small or medium-sized rooms, uses vortex air circulation to heat your room without intense heat, making it more comfortable. This heater also has several helpful safety features to help with your peace of mind, such as a cool-touch exterior and tip-over protection.
---
LEVOIT Air Purifiers LV-PUR131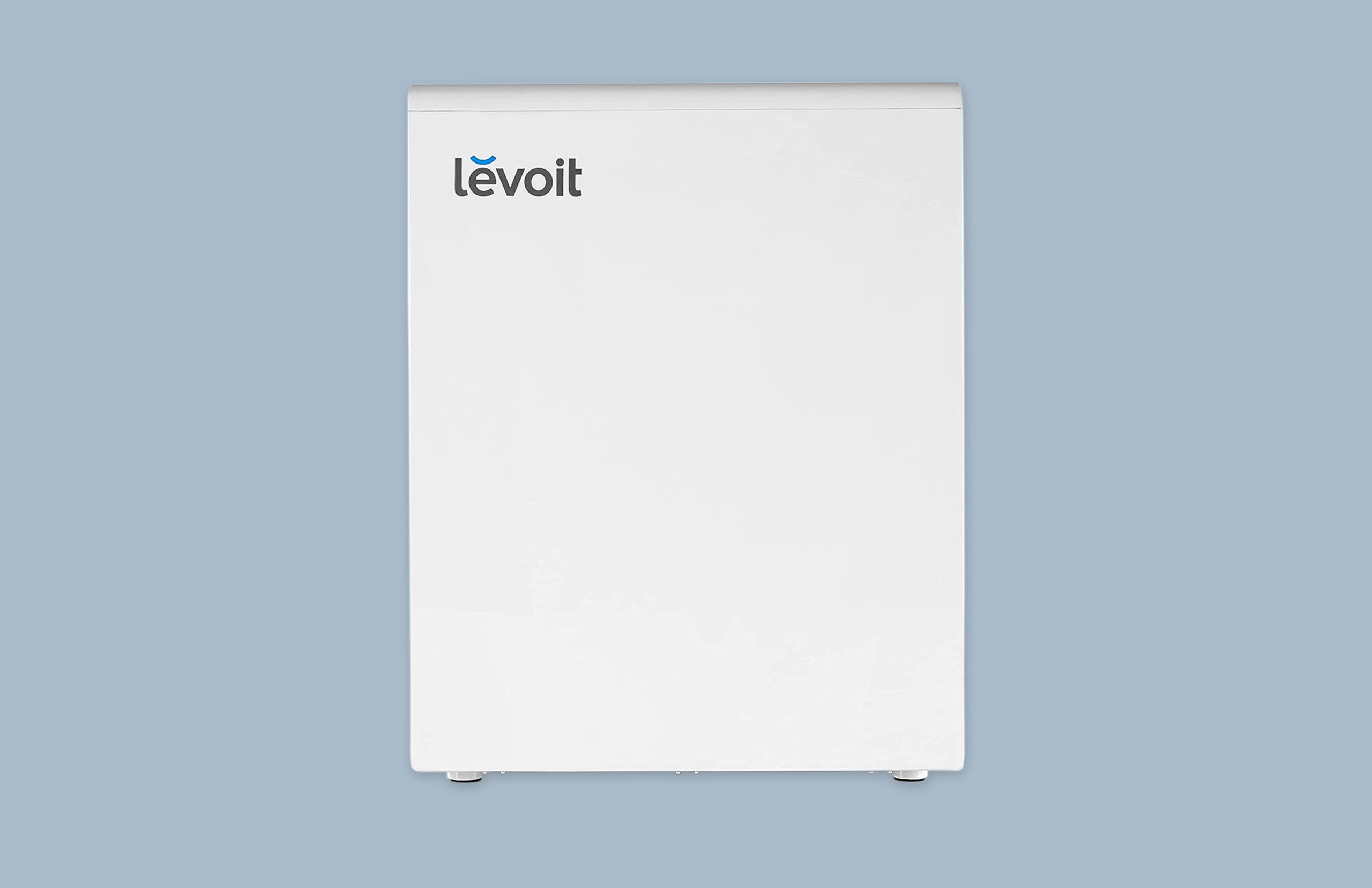 Air purifiers help increase the air quality in your home and help reduce allergies. This purifier is particularly effective against allergens such as pet hair, cigarette smoke, dust and volatile organic compounds. It uses a true HEPA filter that captures 99.7 percent of airborne particles 0.3 microns in size. It also has a low noise level so you can operate it in the background without distraction and has an LED display that can be shut off at night.
---
Vitamix A3500 Ascent Series Smart Blender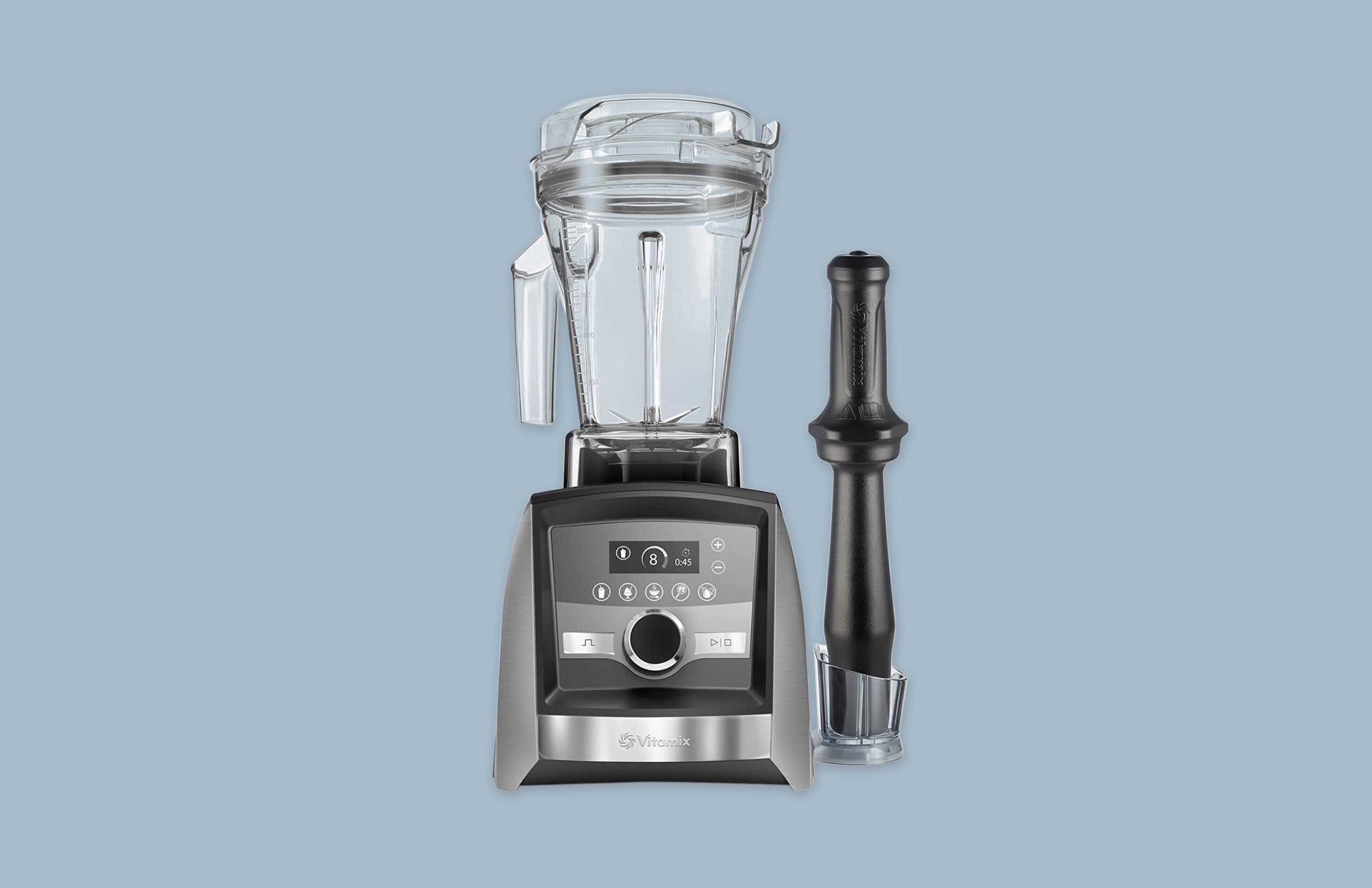 Take your smoothies, soups, and frozen drinks to the next level with this blender that has touchscreen controls and five different programmable settings for increased customization. This blender's 48-ounce capacity is perfect for small or medium-sized blends and features wireless connectivity that can automatically adjust program settings and maximum blending times.
---
COSORI Pro Air Fryer Oven Combo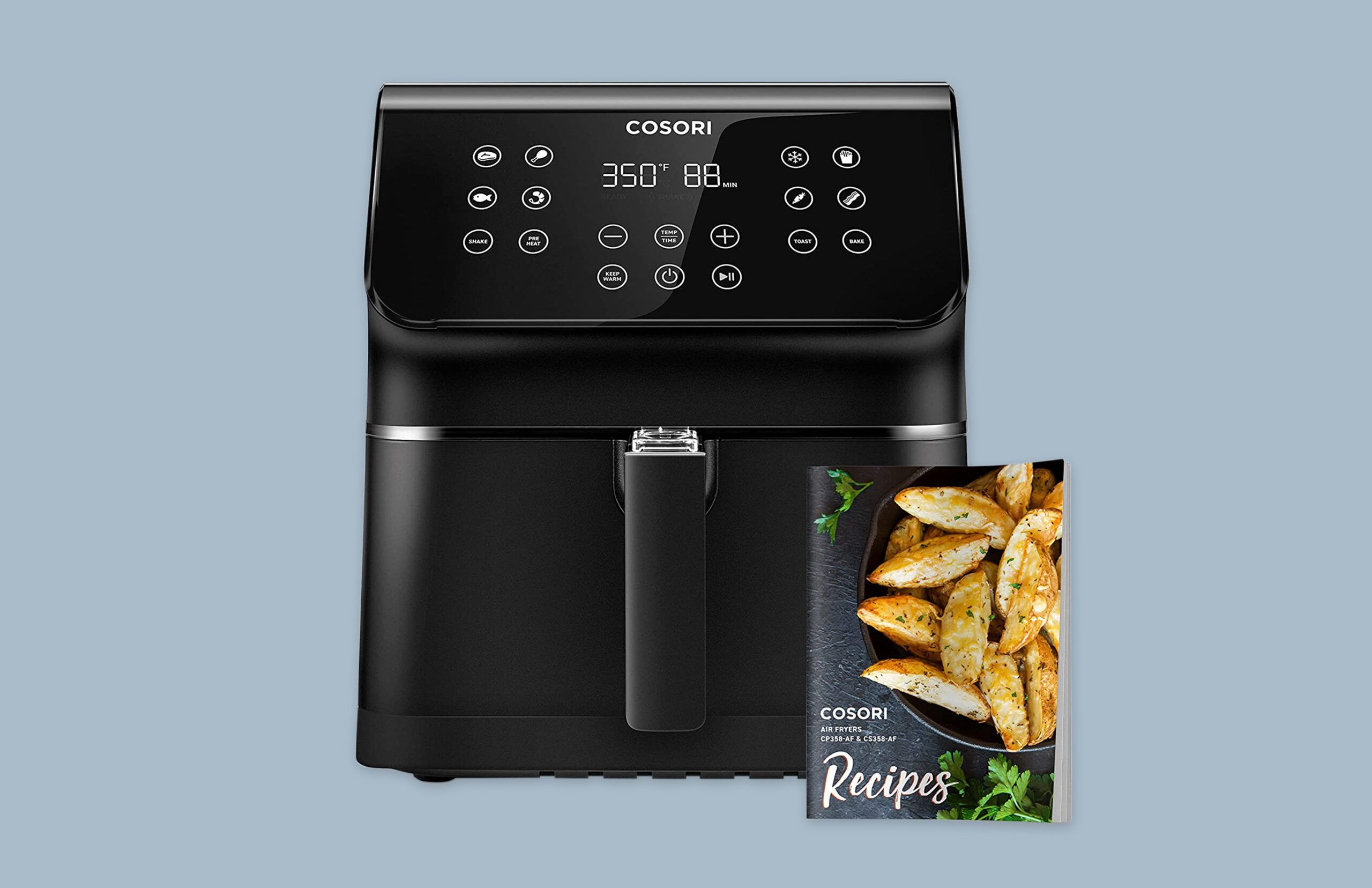 Air fryers are another great kitchen gadget, and this air fryer/oven combo includes an enhanced heating element and optimized design that makes crispy delicious meals quickly and easily. This product's customization stands out, as it allows you to save your favorite time and temperature presets, saving you time and effort. It also gives you the ability to add or remove a shake reminder to ensure food is evenly cooked and is available in various color options.
---
Nespresso Vertuo Next Coffee and Espresso Maker
For caffeine lovers looking for a brand new coffee maker that can make specialty drinks with ease, this product is a fantastic option. This machine can make delicious cups of velvety coffee in minutes in various sizes using Vertuo coffee pods. It has a compact design, can make coffee and espresso, and includes a hot or cold milk frother.
---
SINGER Heavy Duty Machine with Accessory Kit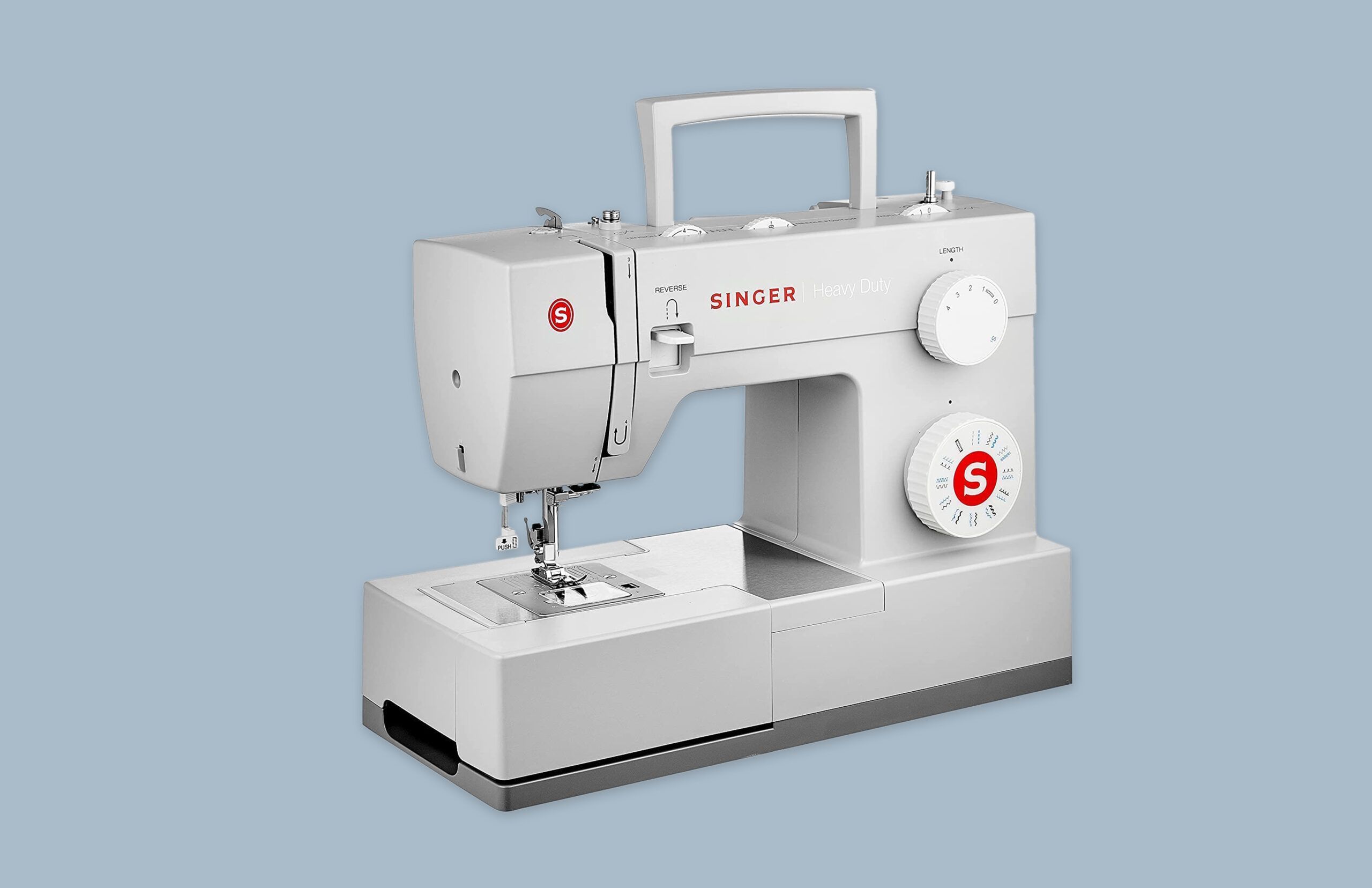 This heavy-duty sewing machine is equipped to handle any of your sewing needs. It features 23 built-in stitches, so you are covered whether you're sewing lightweight sheers or heavy fabrics. It also works at a rapid speed, with the ability to stitch 1,100 stitches per minute. Additionally, this machine includes automatic needle threading, which helps you thread the eye of the needle without eye strain.
---
LUXE Bidet Neo 320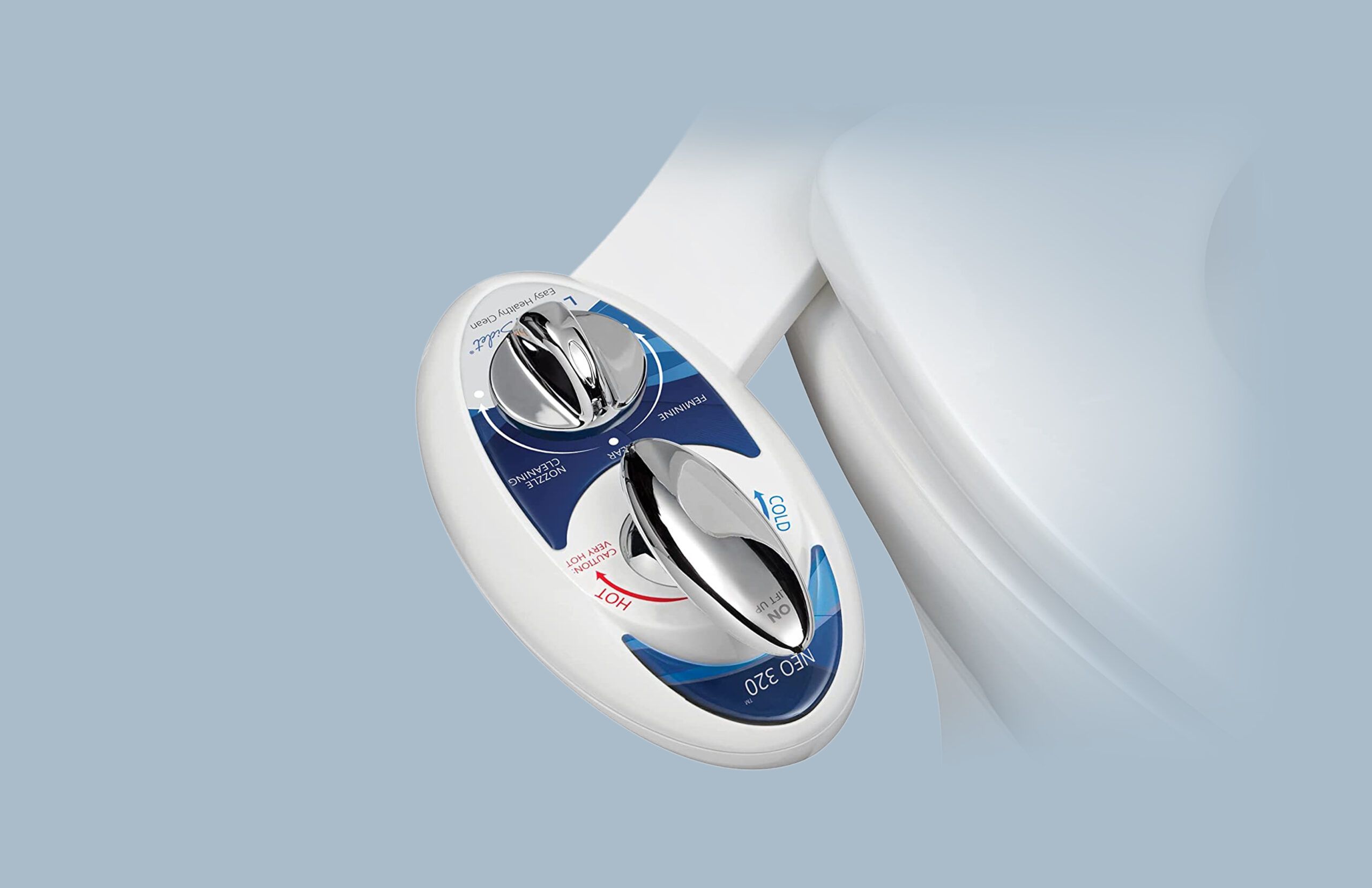 The best bidets available on Amazon include adjustable water temperature, like this model, so you can find the option that's most comfortable for you. It also features dual, self-cleaning nozzles with a gentler option that may be a good choice for women during sensitive times or new moms. It also has a nozzle guard gate that keeps it protected and sanitary.
---
DELTA FAUCET Pull-Down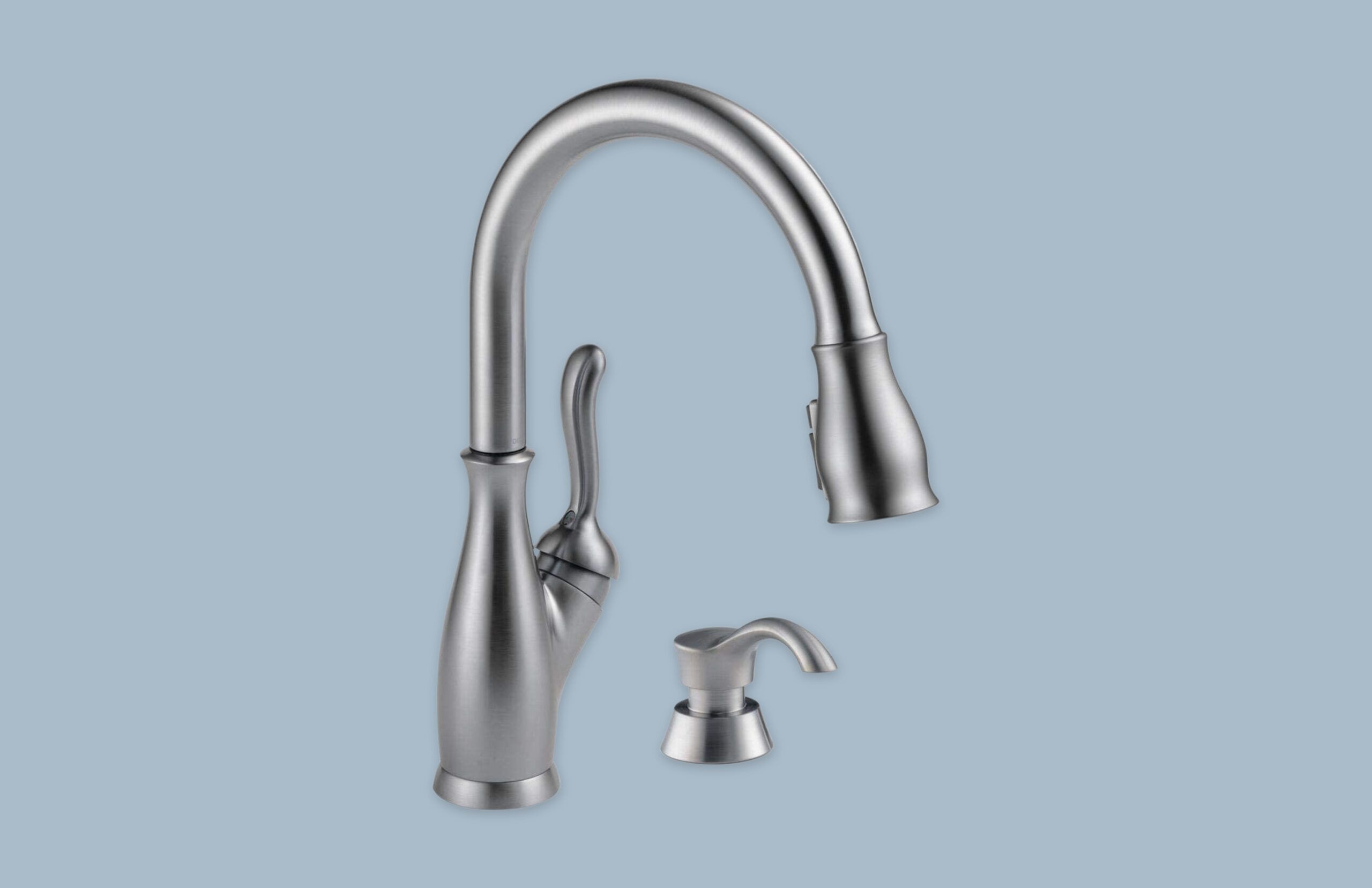 A great kitchen faucet can make everything from cleaning dishes to prepping produce to washing your hands quicker and easier. This faucet has a sleek stainless design and uses magnetic docking to snap the sprayer into place, ensuring it doesn't droop over the faucet. It also uses Diamond Seal Technology to reduce leak points and ensure a leak-free experience.
---
Buyer's Guide
When choosing which household essentials to shop for, here are some things to keep in mind when picking the right products for you.
Type
There are hundreds of household items to choose from on Amazon. First, start by narrowing down which room or area you're looking for. For example, are you most interested in kitchen products, or does your bathroom need some extra work? From there, consider your budget and what type of tool may work best for your specific household needs. Here is a sample of items to look out for that may be available for sale.
Air fryers
Bathroom organizers
Bidets
Blenders
Coffee makers
Cookware sets
Floor cleaners
Heaters
Humidifiers
Knives
Pillow sets
Smart home devices
Vacuum cleaners
Portability
Some household items are more portable than others, which could be an important factor if you want to bring them while traveling or move them from room to room in your home. Also consider the maneuverability of an item before purchasing by looking at its weight and ease of use. Some products have features like an included carrying case or an automatic-release power cord that make them easier to move.
Safety Features
No matter what household item you are using, safety is a critical factor. Check to see what safety features each item has, especially for products such as tools, heaters, irons, and kitchen supplies. Some products may not be safe to use around pets or children, so check the labels carefully to see if it's the right fit for your home.
Design
Functionality and design go hand-in-hand when buying household products. Some products come in various color or design options to best match your personal taste and the other items in your home. Others come in multiple sizes so that you can find the best choice for your needs. While ensuring a product works well and is made with high-quality materials is essential, it doesn't mean you must sacrifice design and style.
---
Find More of the Best Prime Day and Early Access Day Sales
---
Why Trust The This Old House Reviews Team
This Old House has empowered homeowners for more than four decades with top-notch home improvement content in the form of television programs, print media, and digital content on its website and social media platforms. The This Old House Reviews Team focuses on creating in-depth product and service review content to help inform your purchasing decision for just about any item or resource that you might need for your home. The This Old House Reviews Team has written over 1,000 reviews on products in the home space, from cordless drills to kitchen trash cans, lawn mowers, and dining room decorations.
We recommend products in each review using an intensive research process, spending hours combing through the best available models on Amazon. For a product to make our list of top picks, it must hold a solid sales record on Amazon, have consistently positive customer reviews, and offer unique features, among other factors. After narrowing down our list of recommendations, we conduct additional research and sometimes in-person testing to ensure that the products meet our standards. Once we conclude the research phase, we craft a well-rounded, user-friendly article that includes our recommended products and additional information to help homeowners like you make the right purchase.
To share feedback or ask a question about this article, send a note to our Reviews Team at reviews@thisoldhousereviews.com.