Affiliate Disclosure:This Old House's Reviews Team is committed to delivering honest, objective, and independent reviews on home products and services. To support this business model, This Old House may be compensated if you purchase through links on our website.
Regardless of whether you need outdoor equipment to help you get rid of leaves and branches or if you're looking for the perfect product to help you with your next DIY project like power tools, saws, or screwdrivers, check out the Prime Early Access Sale. To help make it easier on you to find what you're looking for, the This Old House Reviews team gathered up some of the best deals on tools to look out for during the Prime Early Access Sale.
---
EGO Power+ GS001 Anti-scratch Safety Glasses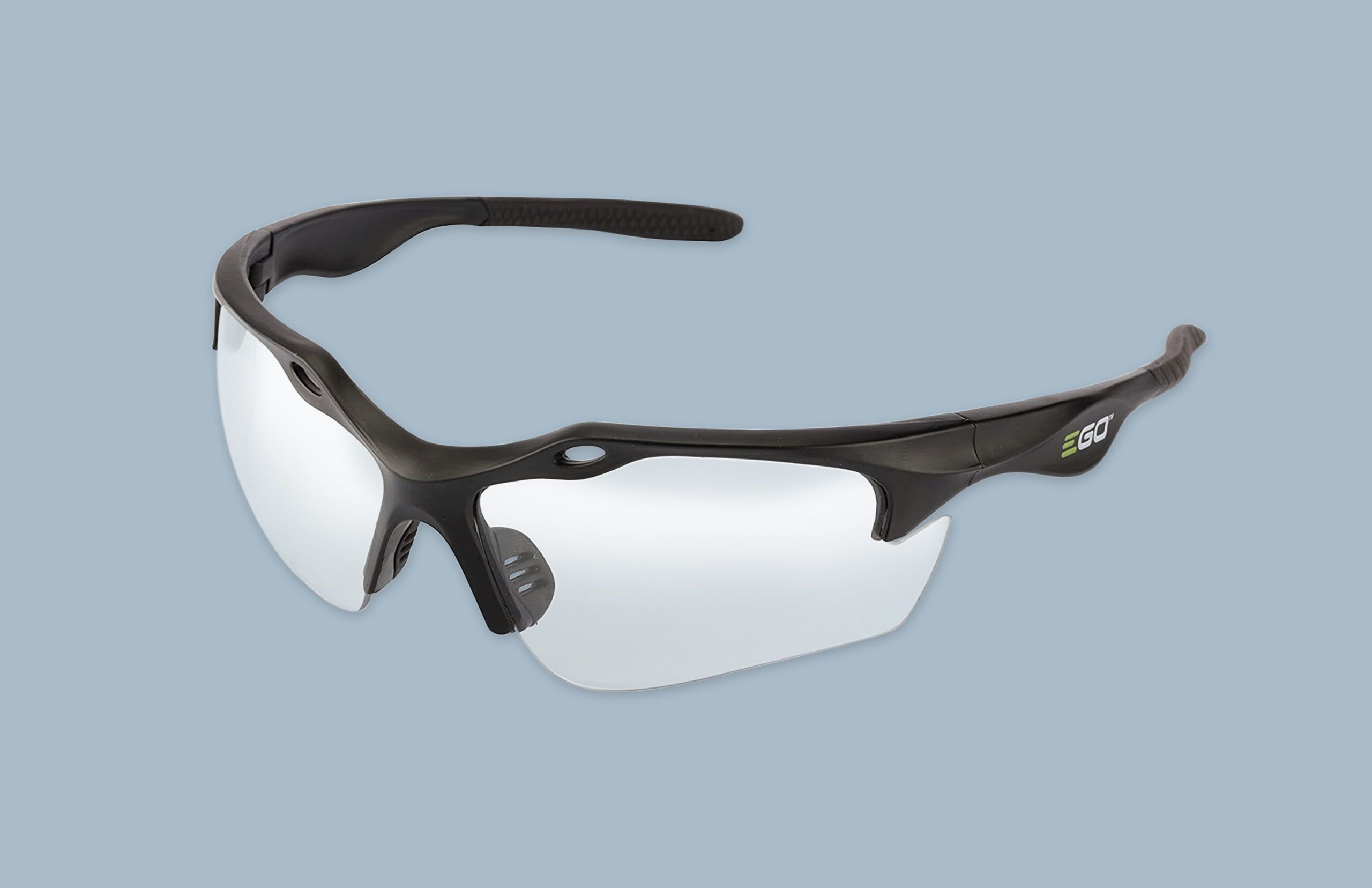 Safety glasses are a vital tool for any handyperson to ensure they keep their eyes protected while they work. These glasses are made from high-quality polycarbonate coated to resist scratching and impact. These glasses have a sporty design that's available with multiple lens colors to fit your needs.
---
NEIKO 01378A Magnetic Screwdriver Set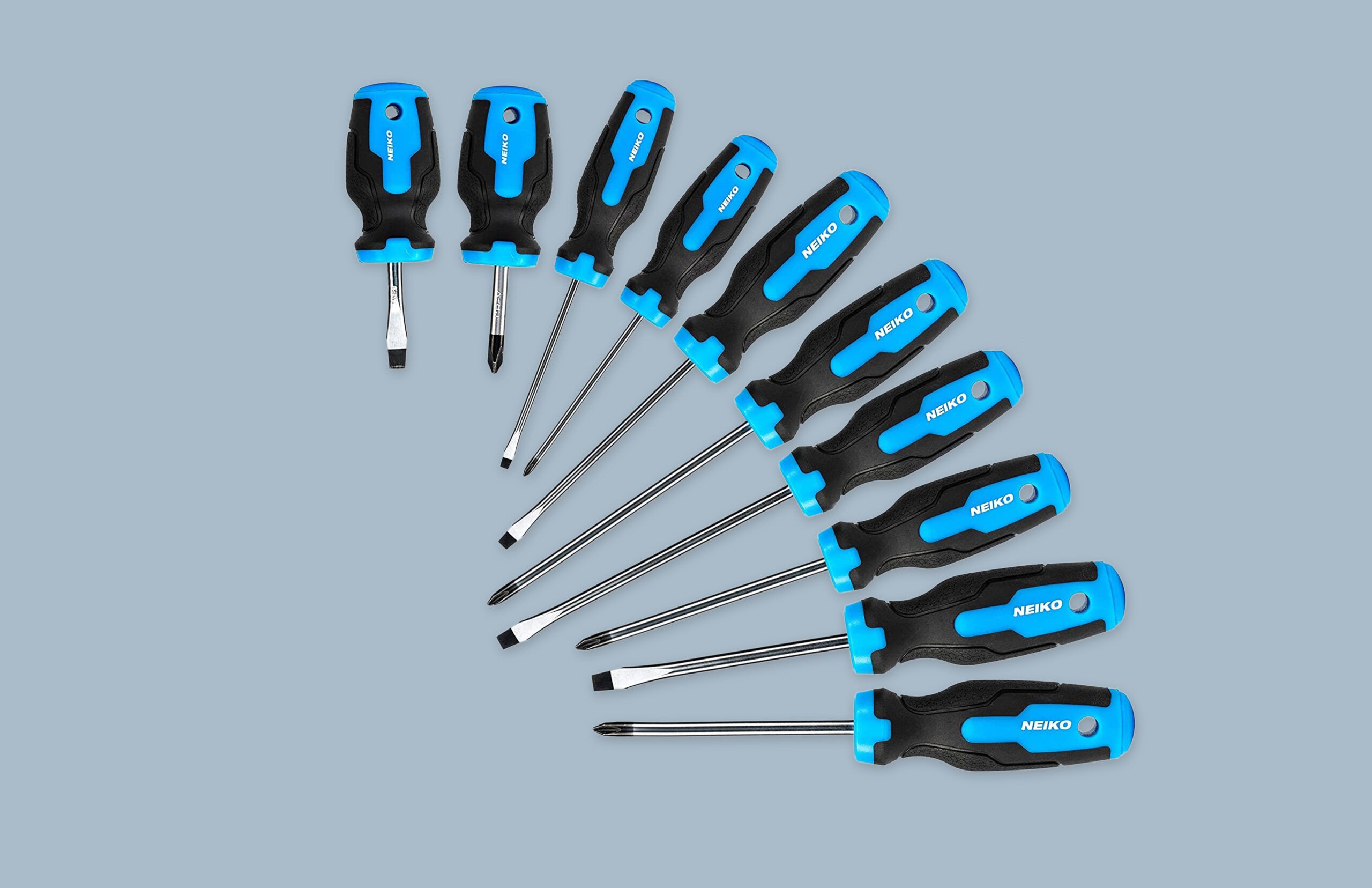 Screwdriver sets are essential tools for anyone to own to ensure you're prepared with the proper screwdriver when needed. This set comes with ten pieces, each made with heat-treated chrome vanadium steel and equipped with black magnetic tips that hold screws in place, even when upside down. This screwdriver set ranges in length from 4 inches to 8 ¾ inches and has comfortable contoured grips.
---
Greenworks 24V 10-Inch Chainsaw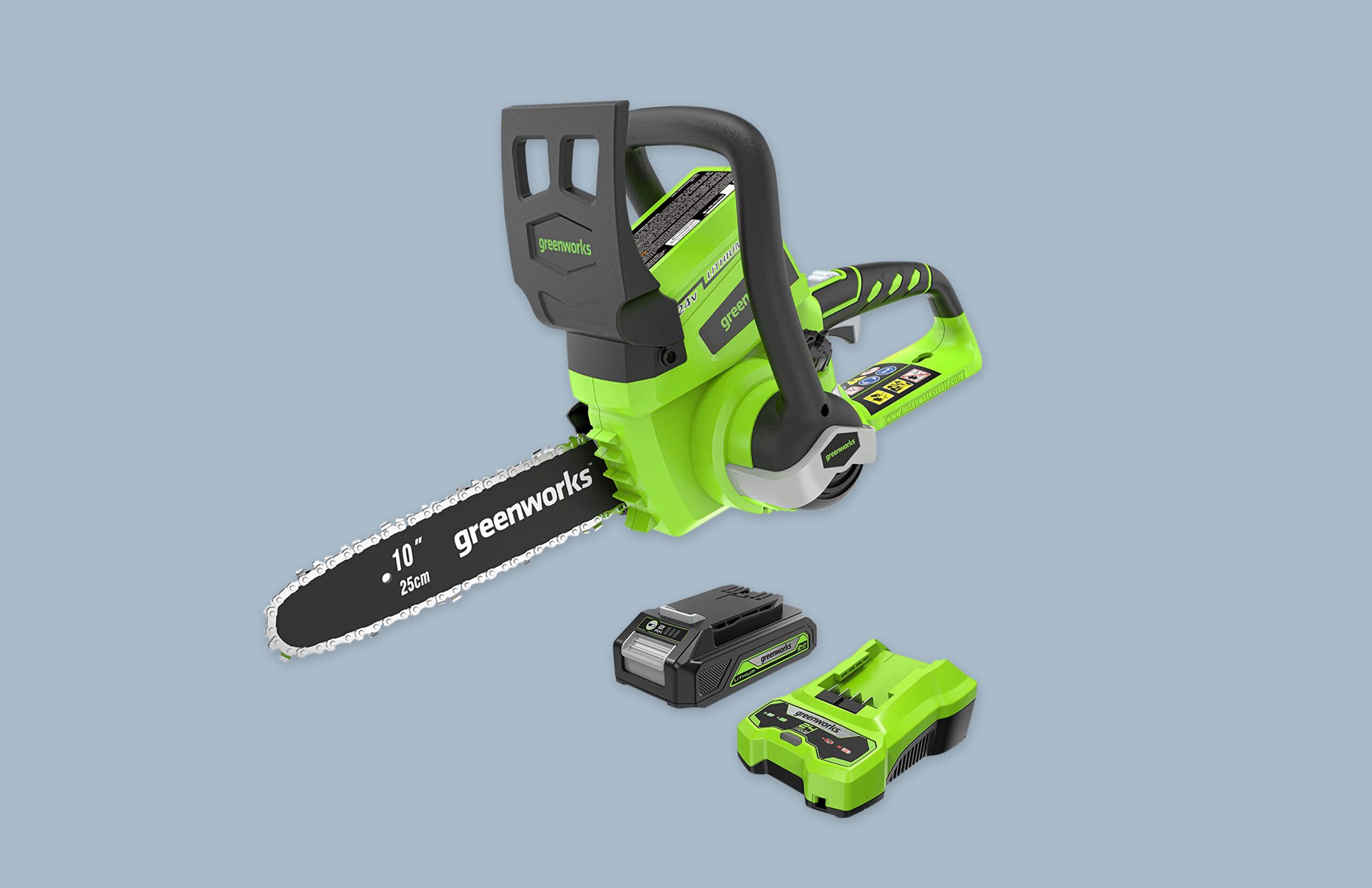 This electric chainsaw is lightweight at around six pounds and features a hand guard to protect your hands from injury. It includes a 24-volt lithium-ion battery and has a 10-inch bar and chain that makes slicing branches a breeze. Furthermore, this chainsaw includes tool-less chain tensioning, which gives you more customization over your work by allowing for quick adjustments.
---
Makita XT281S 2-Pc. Combo Kit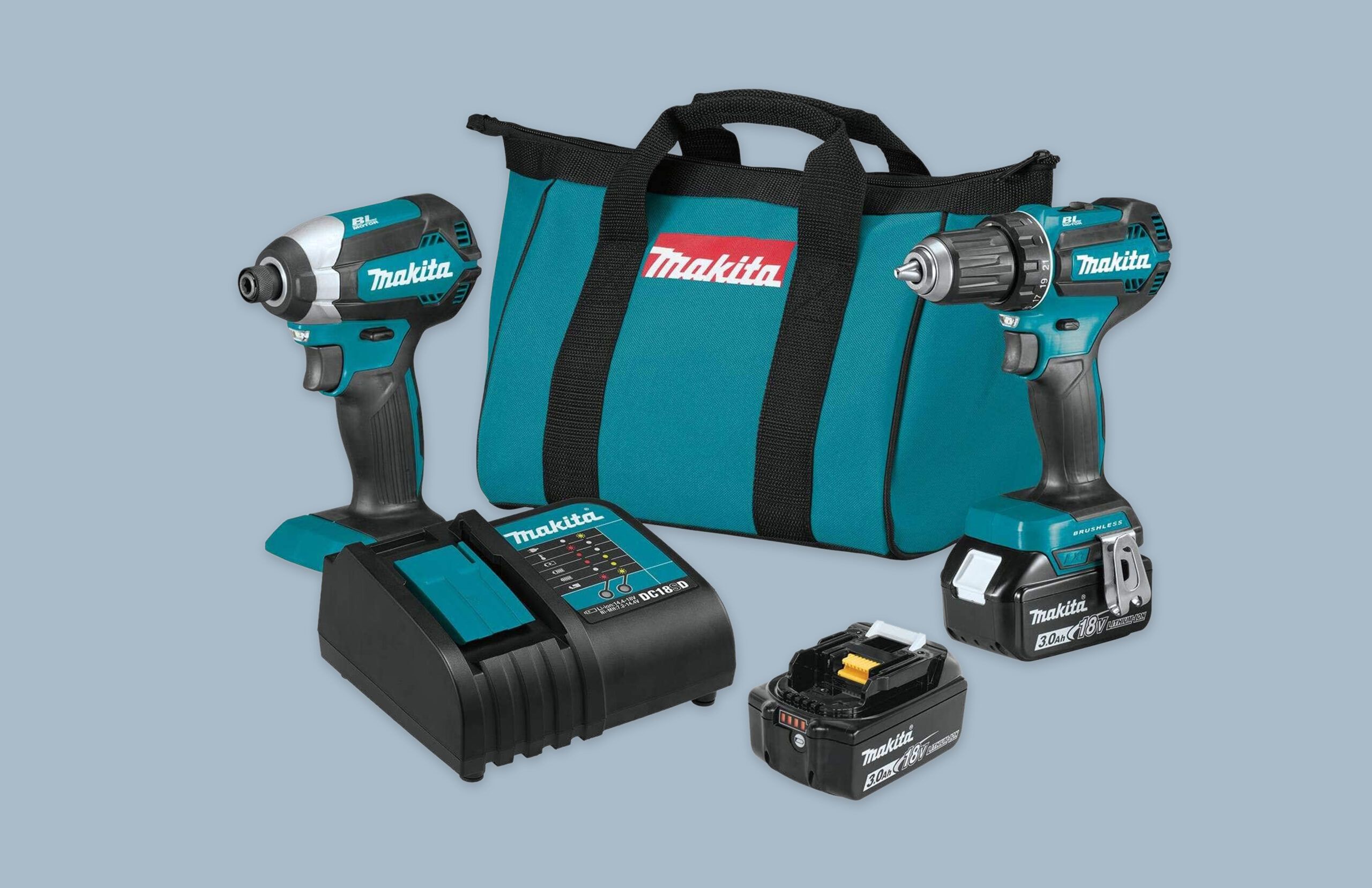 Power tool sets come with multiple tools to help you start or add to your collection. This set includes a drill and an impact driver, as well as a convenient carrying case for transporting it from one location to the next. Both the drill and driver feature variable speed control and a brushless motor that delivers a high level of torque.
---
Klein Tools 7-in-1 Impact Flip Socket Set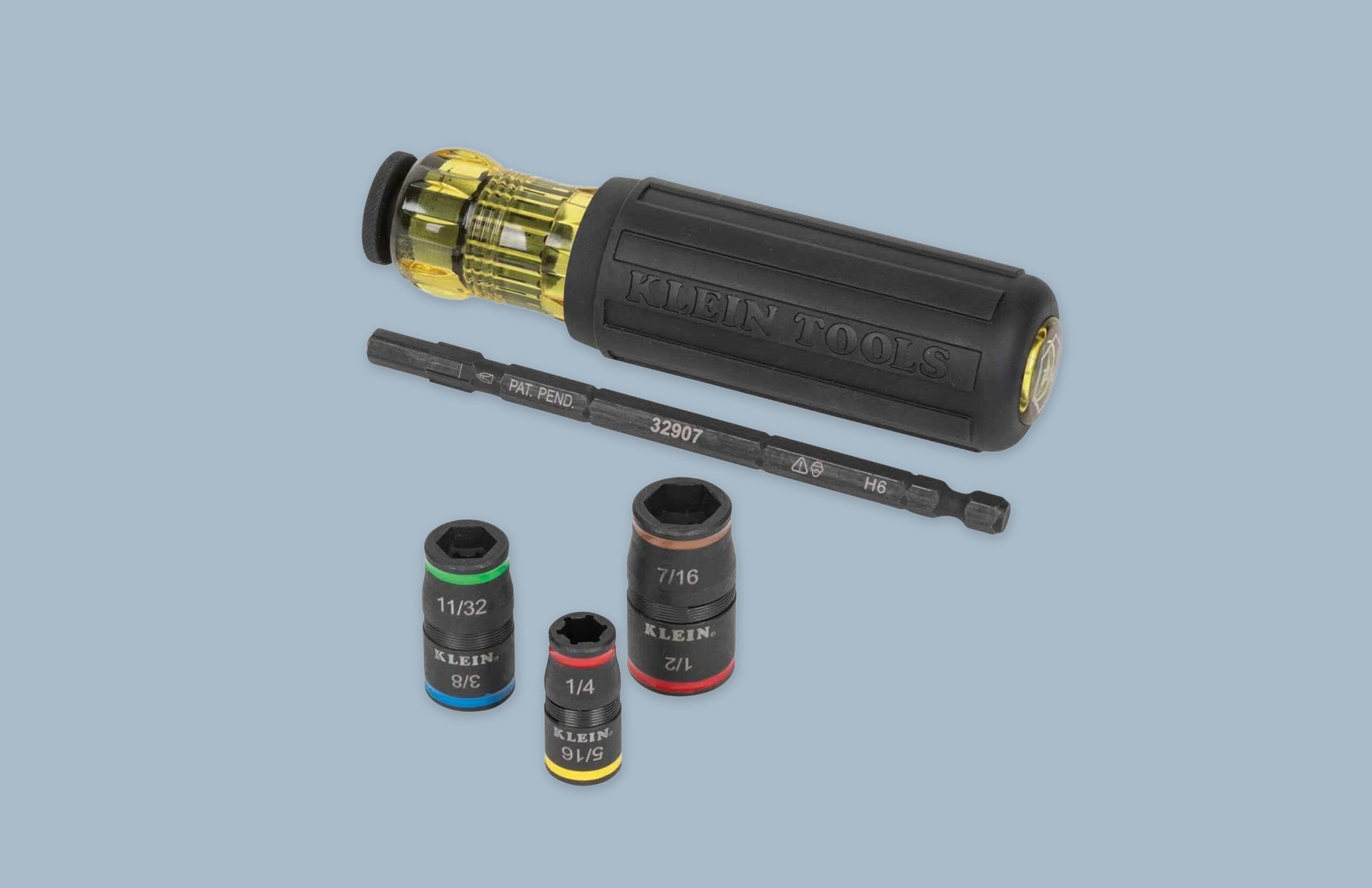 Socket sets give you flexibility as you work on maintenance projects at home or at work by letting you swap in different-sized sockets to fasten nuts and bolts. This socket set includes six integrated hex sizes ranging from ¼ inches to ½ inches. In addition, its multi-functional ¼-inch socket includes both shallow and deep holder configurations for added versatility.
---
BLACK+DECKER Electric Leaf Blower
This leaf blower from BLACK+DECKER is lightweight and easy to use, weighing under 4.5 pounds. However, it still packs a punch with a 7-amp motor and can reach air speeds of up to 180 MPH for fast cleanup. Additionally, this product comes with built-in cord retention, which helps limit interruptions while you work.
---
Little Giant Ladders Velocity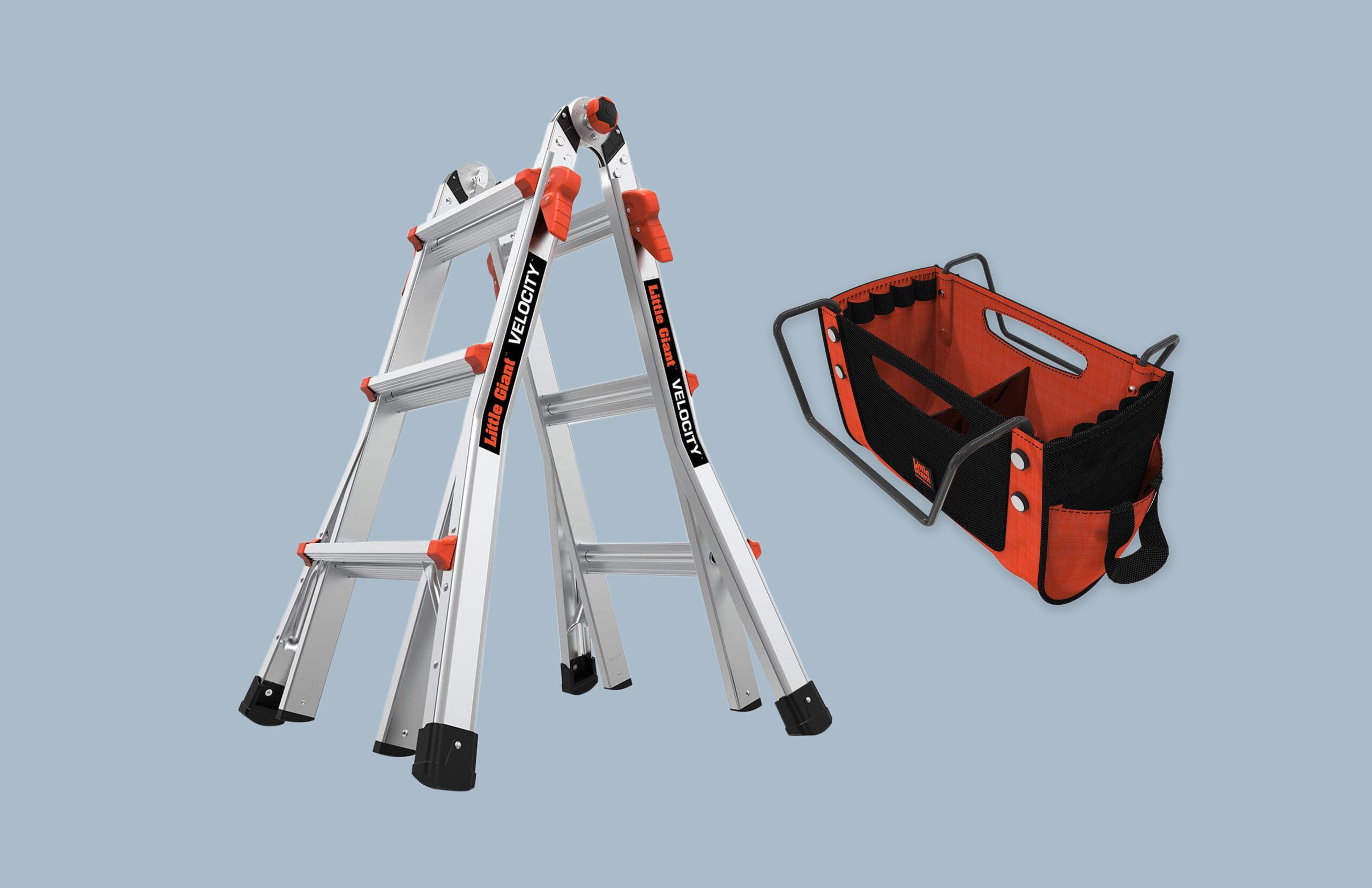 If you're in the market for an extension ladder to help reach high places like your roof or attic, this model can be configured multiple ways for added versatility. This ladder, which is available at several different heights, has a load capacity of 300 pounds and also comes with levels. Additionally, this ladder includes a handy tool pouch to keep your most-needed tools with you.
---
Makita Cordless Circular Saw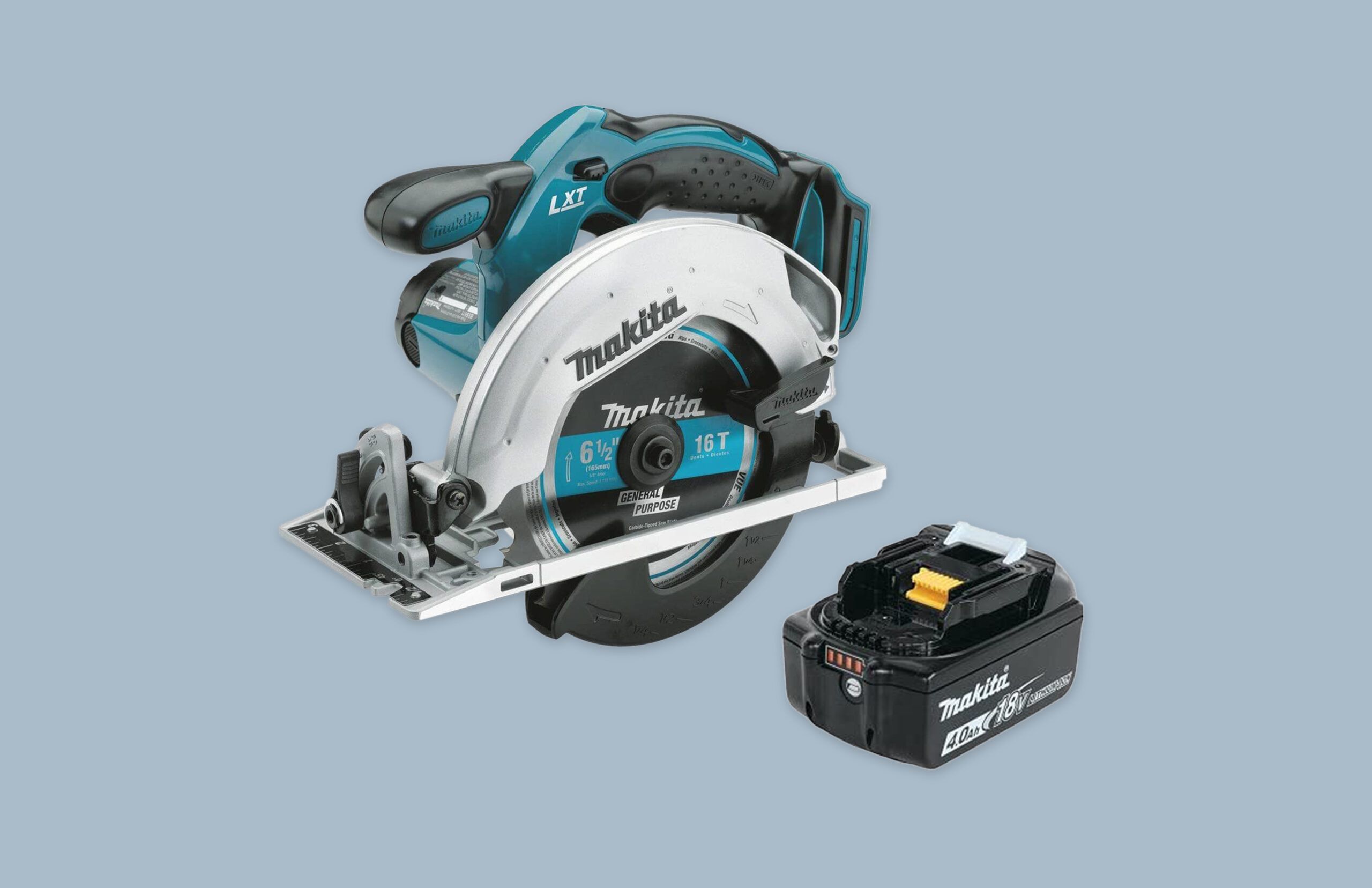 Circular saws are practical tools for woodworking, masonry and a wide range of other household projects. This saw has a 2 ¼-inch cutting capacity with 3,700 RPM, making fast, effective cuts. In addition, this saw comes with an integrated LED charge level indicator which makes it easy to gauge how much battery is left and when you need a recharge. When it does need charging, it can reach a full charge in 40 minutes or less.
---
Dremel 4000 High Performance Rotary Tool Kit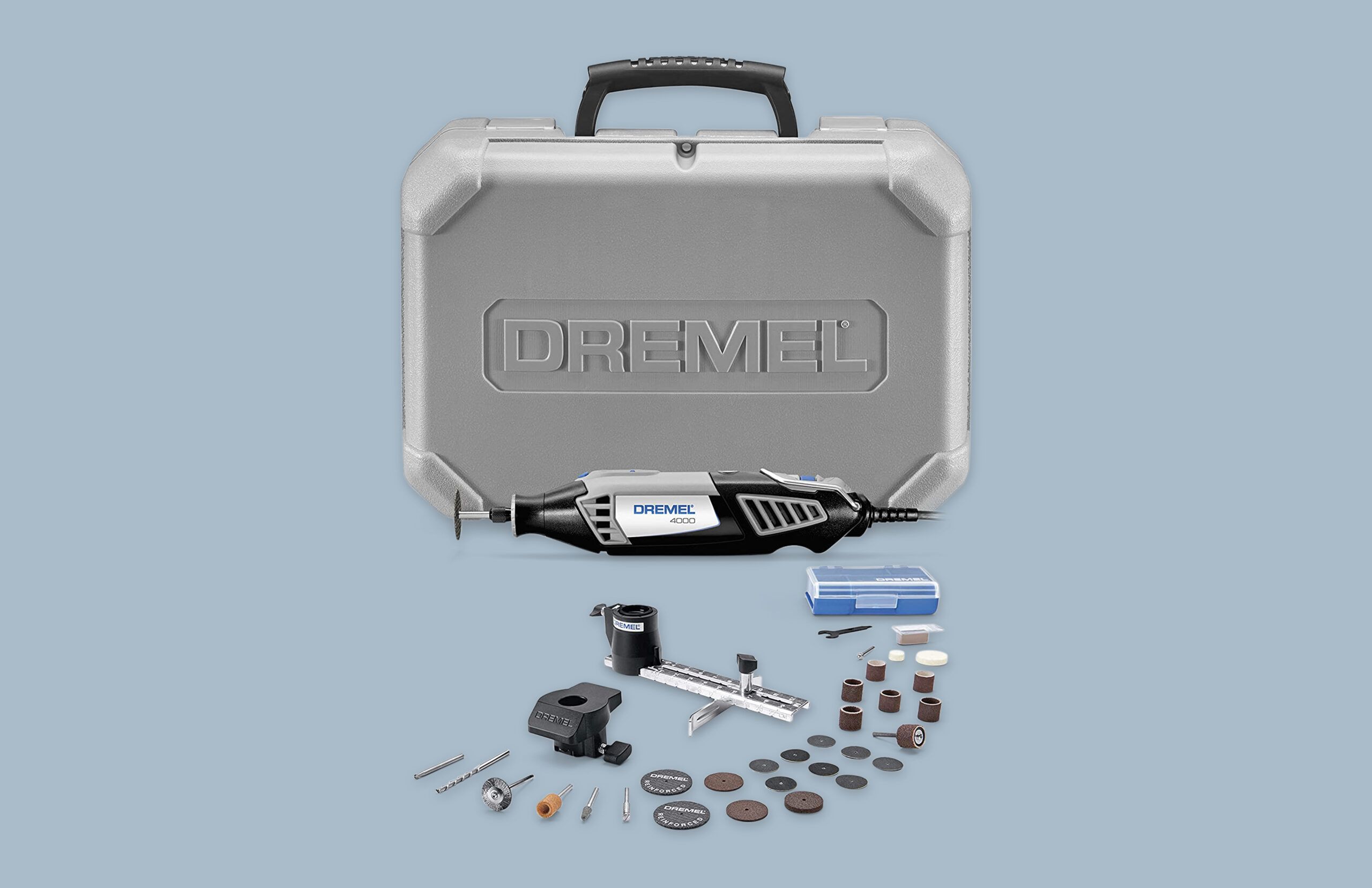 This 32-piece rotary tool kit includes a rotary tool for engraving, cutting, sanding and more. Included in the kit are two attachments, 30 accessories, a plastic storage case, and an accessory case. The rotary tool features variable speeds ranging between 5,000 and 35,000 RPM and a ventilation mechanism that prevents heat build-up.
---
Fluke Pack30 Professional Tool Backpack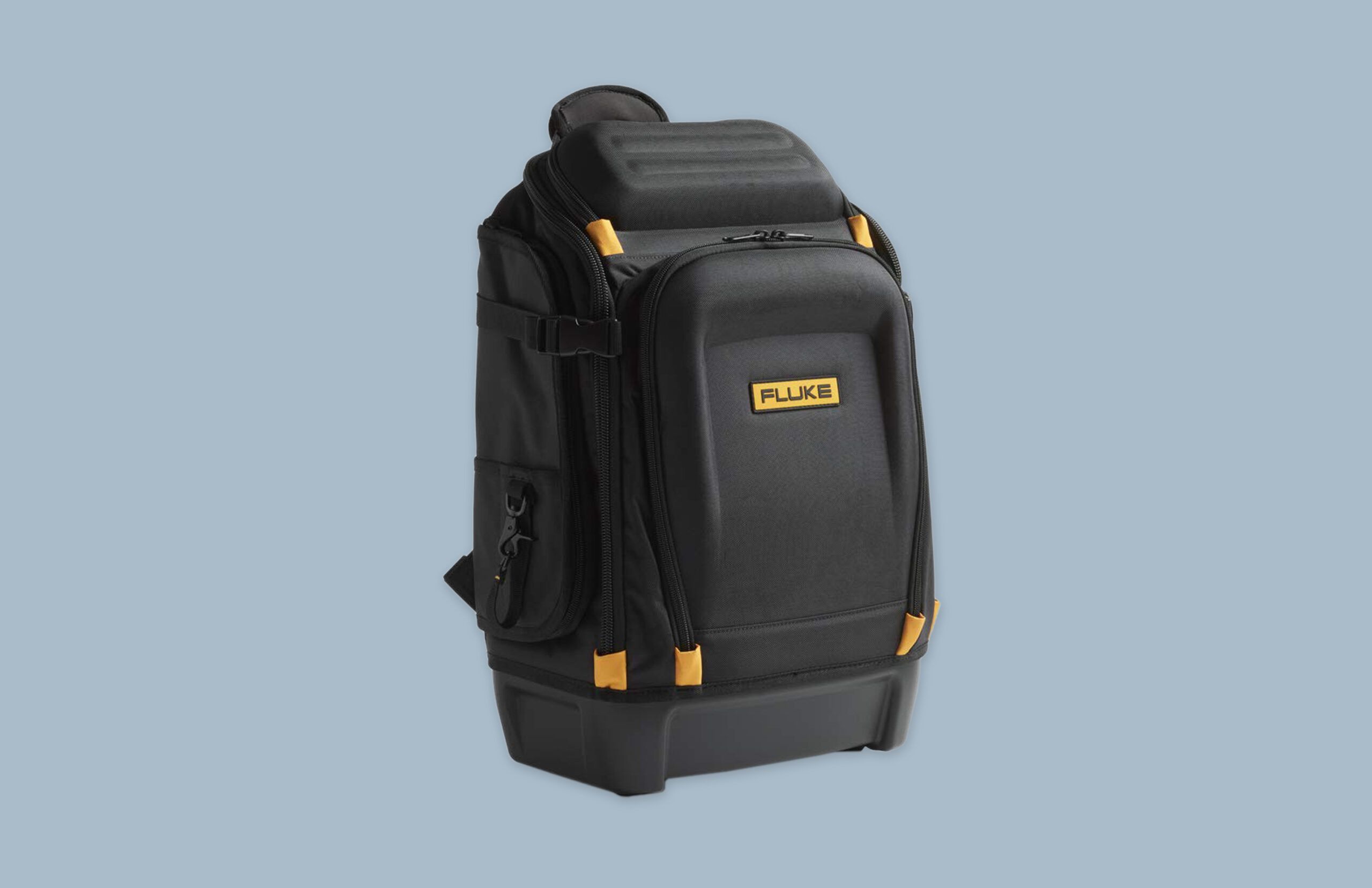 Tool backpacks make it simple to carry your tools while you're on the go or when you need to transport them between other areas of your home, such as from your shed to your garage. This backpack features over 30 pockets built for storing heavy-duty tools. It has three main storage compartments and can also fit items like a laptop or tablet.
---
Buyer's Guide
When shopping for the best tools for your home, several essential factors must be considered before making a purchase. For example, when narrowing down your choices, you should consider the type of tool you need and your experience level. You also should take into account your budget, the safety features of the tool, and how accessible it is.
Type
The Prime Early Access Sale is an excellent opportunity to upgrade your toolset and save money while doing so. Some tools you may want to consider buying or upgrading include:
Drill bits
Ladders
Miter saws
Sanders
Table saws
Experience
Some tools are complex and better suited for more experienced handypeople, while others are designed specifically for amateurs and may not have some of the features that experts need. Check each product's description carefully before purchasing. Does the language sound foreign to you? If so, it may be better to look for a beginner-focused model. On the other hand, if you're looking for a model built for experienced DIYers, check features like its torque, RPM or other power indicators and the included accessories to help you make that determination.
Price
Tools can be expensive, but a high-quality tool should last a long time. While budget-friendly options may be acceptable for small tasks or for beginners, they may not hold up to heavy use. Or, worse, they could break after minimal use and require a replacement. To strike the balance between finding a quality tool and not breaking the bank, look for reputable brands with well-reviewed products and compare their different models and price points. Shopping during events like the Prime Early Access Sale can help you save money on reliable tools.
Safety Features
Tools should have built-in features to help ensure you're operating them safely. Some examples of safety features on tools include automatic shutoff, overheating protection, or variable speed control. Additionally, you can take individual precautions like wearing safety glasses, avoiding loose clothing and open-toed shoes, and keeping all children and pets clear of the workstation.
Size
Smaller tools may have less power, but they will be more maneuverable and easier to carry from place to place. For many common household DIY projects, you may find that small- or medium-sized tools provide plenty of power while saving you money and space.
---
Find More of Our Top Prima and Early Access Deals
---
Why Trust The This Old House Reviews Team
This Old House has empowered homeowners for more than four decades with top-notch home improvement content in the form of television programs, print media, and digital content on its website and social media platforms. The This Old House Reviews Team focuses on creating in-depth product and service review content to help inform your purchasing decision for just about any item or resource that you might need for your home. The This Old House Reviews Team has written over 1,000 reviews on products in the home space, from cordless drills to kitchen trash cans, lawn mowers, and dining room decorations.
We recommend products in each review using an intensive research process, spending hours combing through the best available models on Amazon. For a product to make our list of top picks, it must hold a solid sales record on Amazon, have consistently positive customer reviews, and offer unique features, among other factors. After narrowing down our list of recommendations, we conduct additional research and sometimes in-person testing to ensure that the products meet our standards. Once we conclude the research phase, we craft a well-rounded, user-friendly article that includes our recommended products and additional information to help homeowners like you make the right purchase.
To share feedback or ask a question about this article, send a note to our Reviews Team at reviews@thisoldhousereviews.com.