Creature Comforts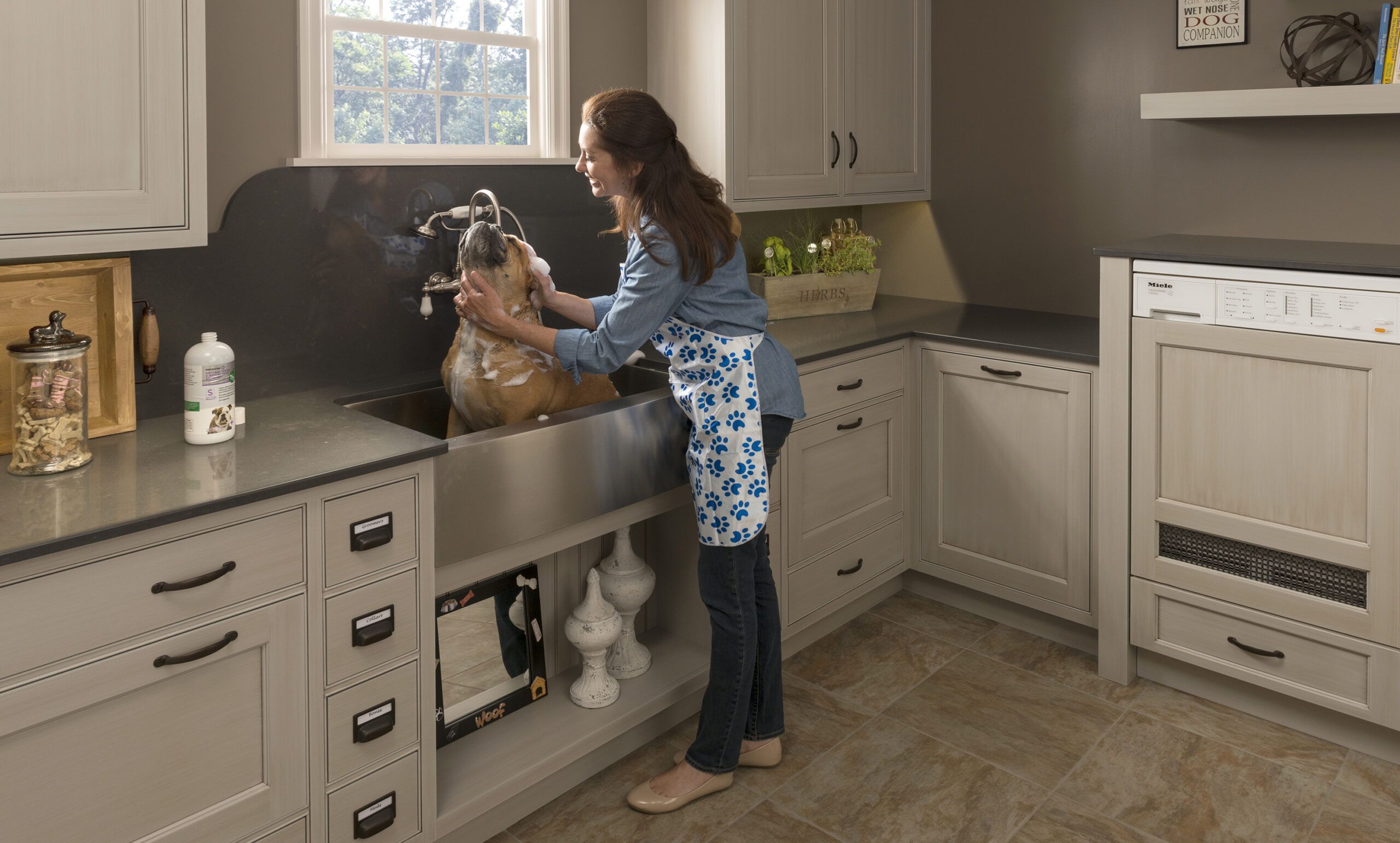 Heated floors, custom built-ins, a separate shower—for the dog? As more households than ever count four-legged family members, owners are adding pup projects—from the down-to-earth to the downright extravagant—to their remodels. Most canine construction happens in hardworking kitchens, laundry areas, and mudrooms, addressing dog owners' three big needs: feeding, storage, and grooming. Here are some of the most in-demand—and ingenious—dog designs.
Dog Cave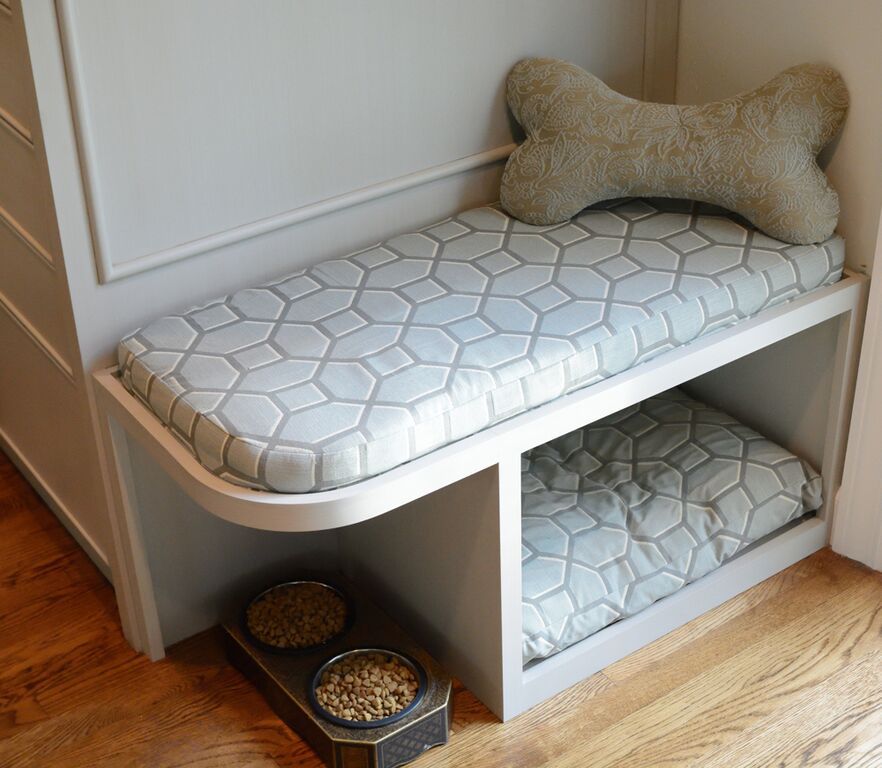 Pooches like to be cozy, but they also want to keep you within sight. Under benches, in kitchen islands, in open cabinet bases—all are perfect spots for built-in sleep nooks.
Create a relaxing spot in little space with a Murphy bed for your dog. Keep your furry friend safe in the shade with our outdoor dog bed DIY.
Fine Dining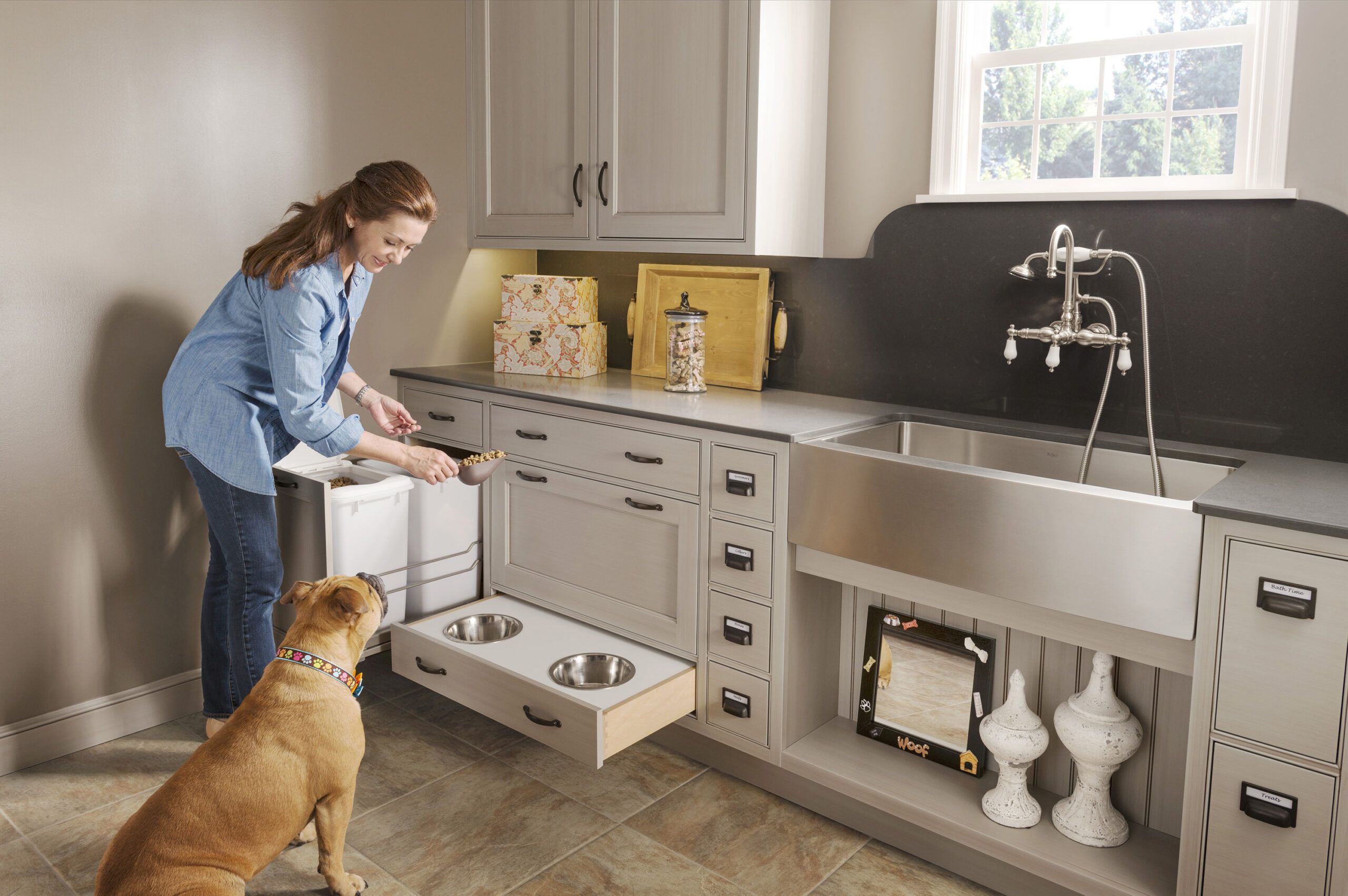 Doling out food is easy when big bags of kibble are stored in a pull-out bin right next to bowls that neatly tuck away when dinner's over.
Try a freestanding unit with our dog feeding-station project.
All Cleaned Up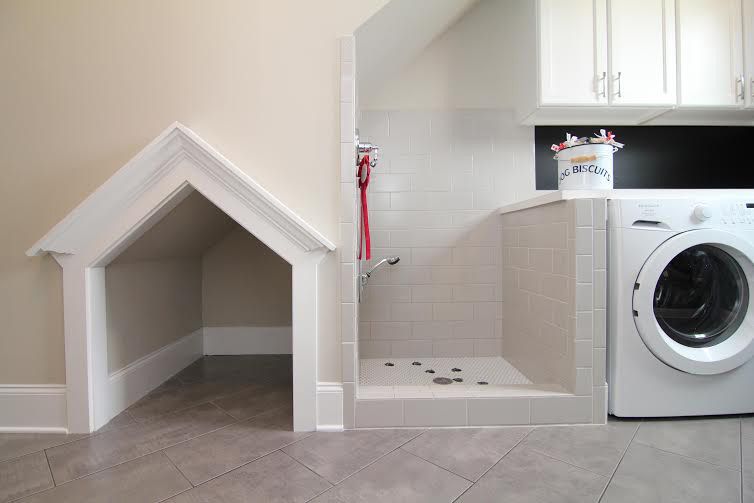 Laundry rooms are ideal for locating a dedicated shower for grooming. This setup lets him dry off in a custom alcove.
Read our essentials for planning a dog cleaning station.
Gate Update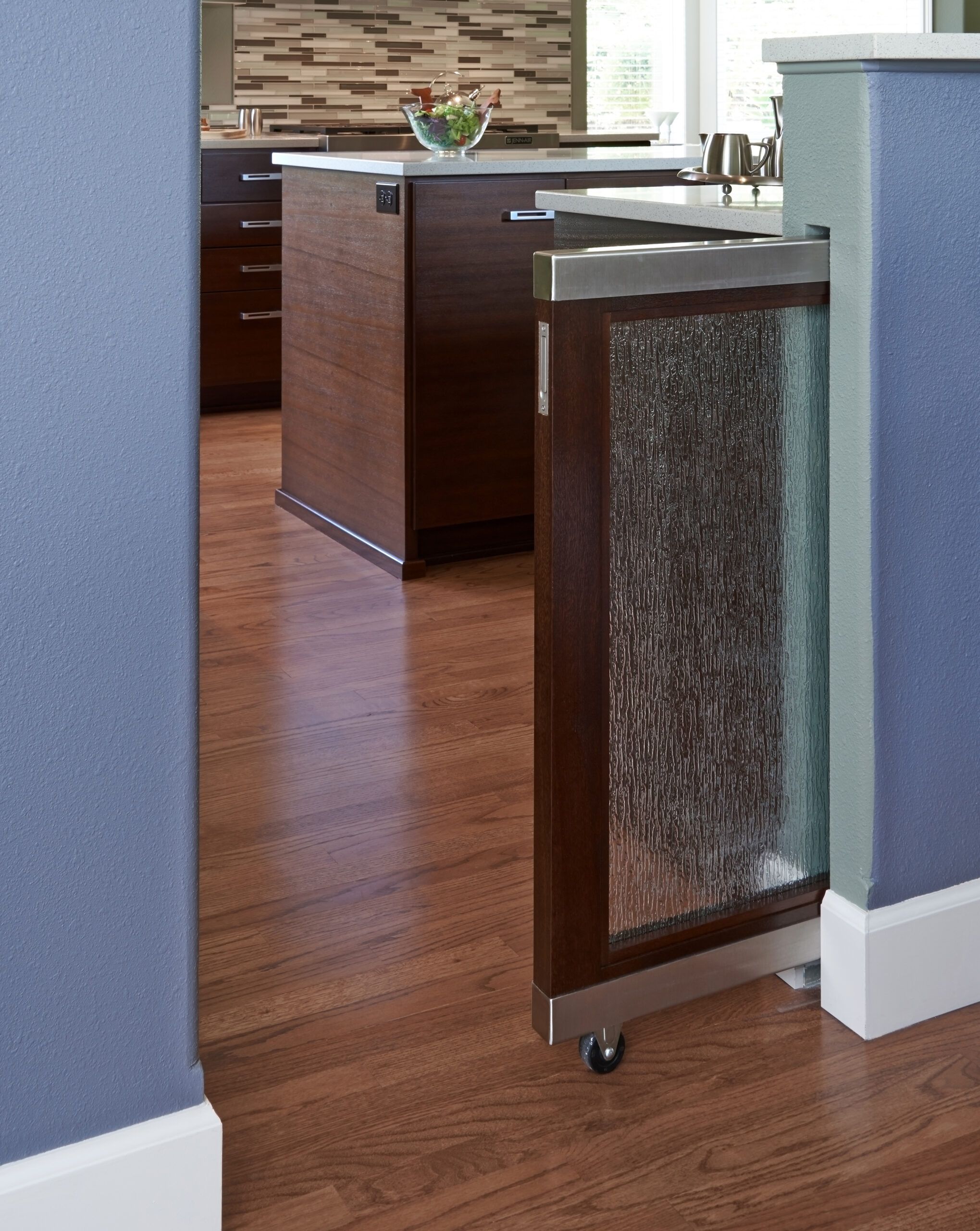 Forget ugly baby gates. This home keeps dogs out of the way of visiting guests with a pocket half-door, complete with metal rail to prevent scratches.
Take the partition from room to room with our solid-wood DIY dog gate.
Little Helper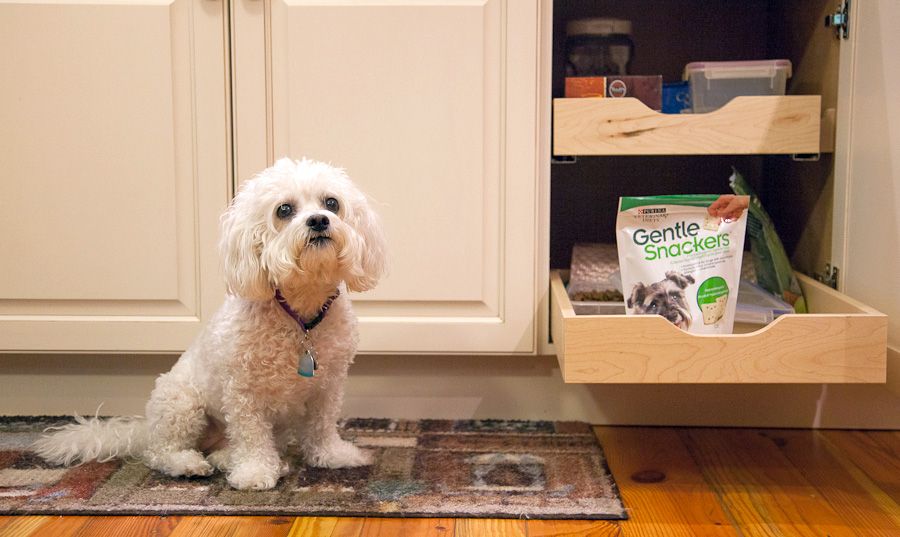 Pull-out shelves are just the right size for smaller dogs and their less bulky accessories.
Make the most of your storage space with full-extension cabinet drawers.
Get the Hang of It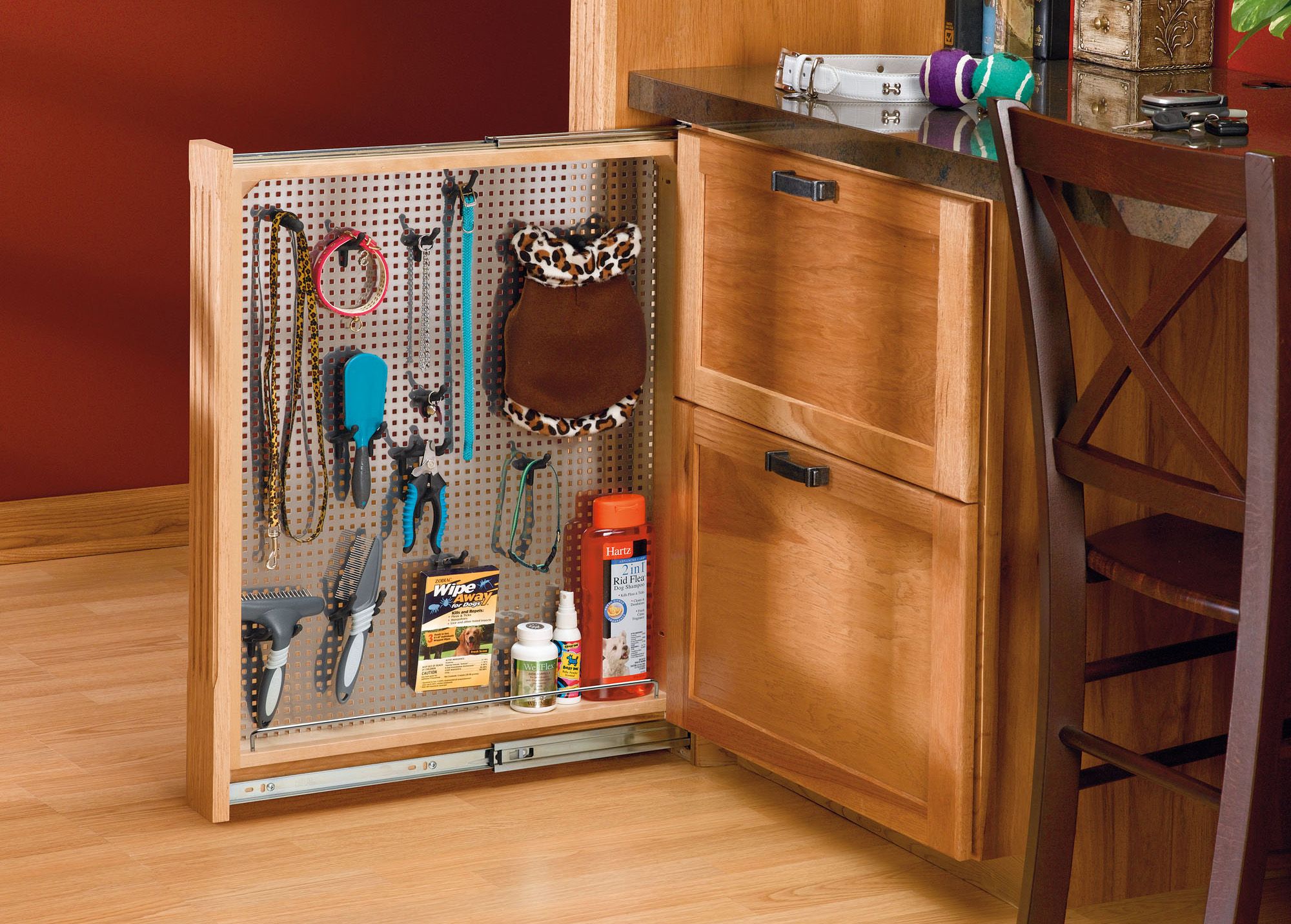 A pegboard insert makes this vertical kitchen storage cabinet perfect for pet gear.
Keep toys and walking gear by the door with a wall-mounted pet organizer.
Filling Station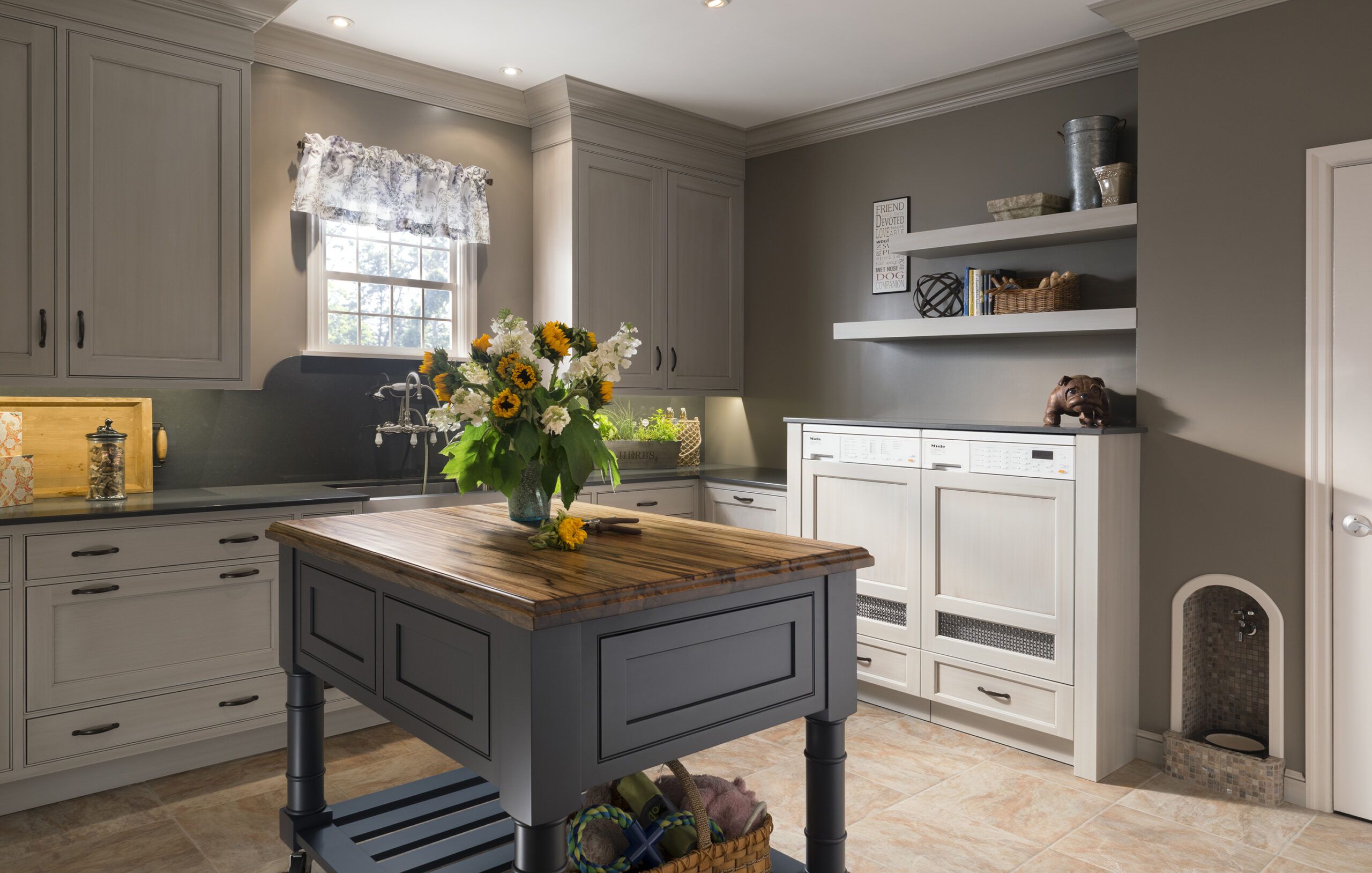 A dedicated spigot and built-in bowl make for a no-spill zone.
Check out our smarter ways to clean up pet messes.
Take It Outside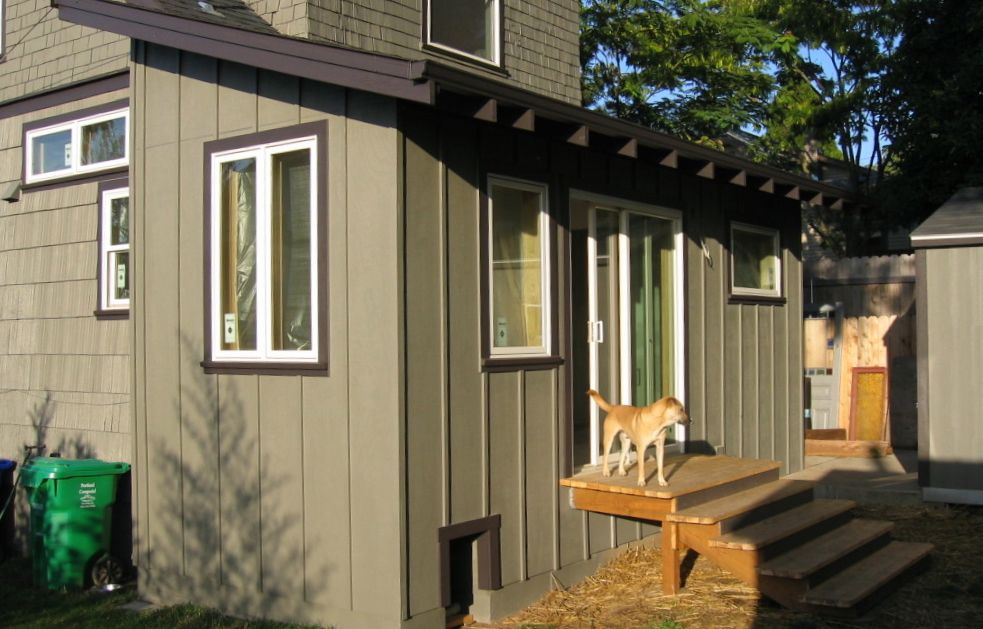 Doggie doors are especially convenient when you'll be out for a while.
If your dog likes a little outdoor time, a shelter from the sun and the wind is a great idea. Build a doghouse that looks like your house.