Of course, you want Fido to feel comfy, but you also need a tough, easy-care surface underfoot that will stand up to nails, dirt, hair, and, er, wet spots.
Flooring for Four-Legged Friends of the Family
Here, the lowdown on what to put down, whether you want all new floors or are redoing one room.
Porcelain Tile (Top Choice)
The ultimate in durability, this nonporous surface has a big upside, says Jason Cantin, owner of the Flooring Guru in Tampa, Florida. It won't scratch or stain, it can be made to look like stone or wood, and since it's moisture-proof, cleanup is easy. Other ceramics work well too; just skip porous stone tile, which needs periodic sealing. Concrete has similar advantages.
Epoxy grout (tile) or an epoxy finish (concrete) minimizes upkeep. Dogs will enjoy their coolness in summer; radiant heat can warm them up in winter. One downside: These floors are hard.
Hardwood (A Solid Option)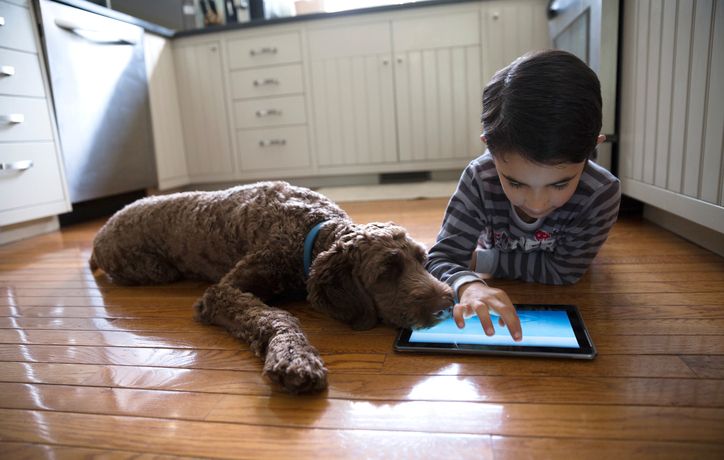 Prefinished wood floors with a factory-applied aluminum oxide top coat resist scratches and dings best. A matte penetrating-oil finish can disguise scuffs and is less slippery—just touch up nicks with a stain pen or putty.
Stick to harder species such as oak, hickory, or Brazilian cherry. Its major plus: Wood can be repaired. Says Cantin, "If something goes very wrong, you can cut out and replace a whole section." Bamboo, a grass, can perform—and look—much like hardwood today, especially if it's strand woven.
Vinyl and Linoleum (A Solid Option)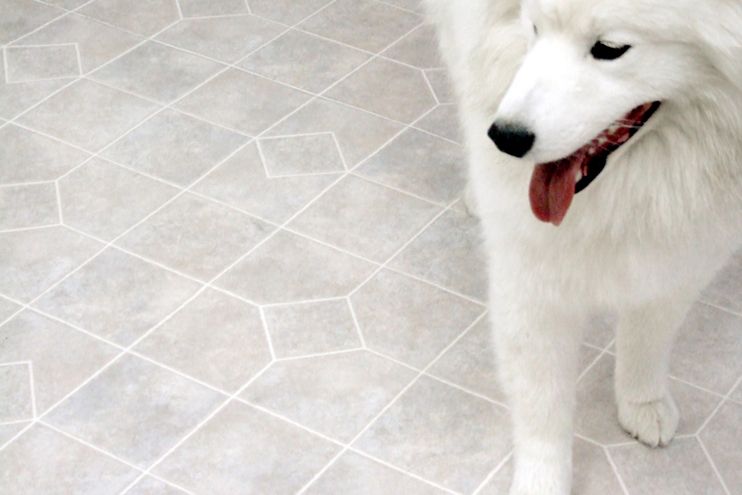 Glued down as sheets, planks, or tiles, both are durable, clean up easily, and are low maintenance—though linoleum should get a yearly polishing by a pro. But frequent pet accidents can be an issue with glued-down flooring.
The ammonia in urine and acids in vomit can seep into seams and degrade glues over time, so sheet materials stand up best. Those chemical compounds can also degrade the fiberboard core of floating click-together versions.
Cork (Not Awful, But…)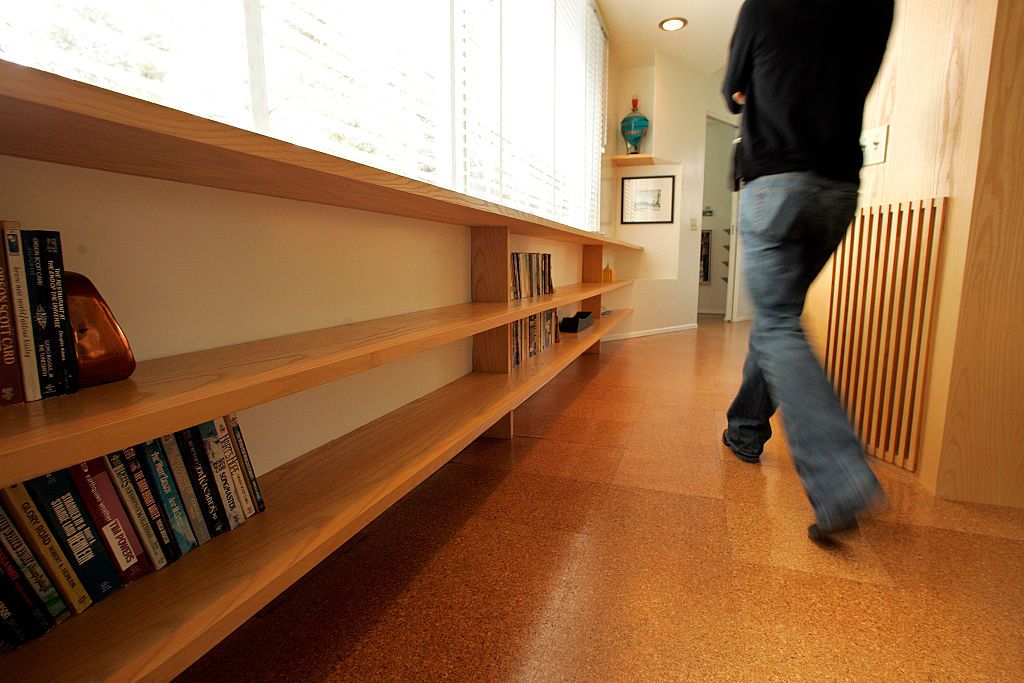 This cushy natural material can be good for senior dogs or breeds with joint issues, especially if it's glued down. But both glued and click versions can be vulnerable in the same ways as vinyl and linoleum.
Laminate (Notsomuch)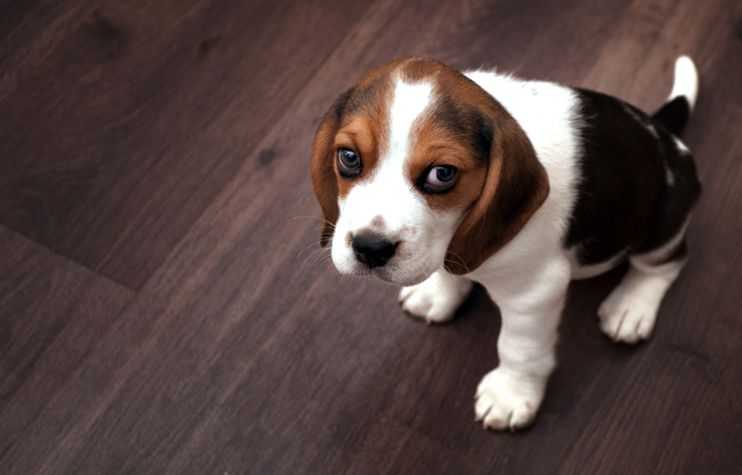 Floating planks made from coated fiberboard, laminate is tough to scratch and inexpensive, but it, too, can suffer moisture damage. Plus, it can be slippery and amplify the sound of clicking nails.
Carpet and Rugs (Notsomuch)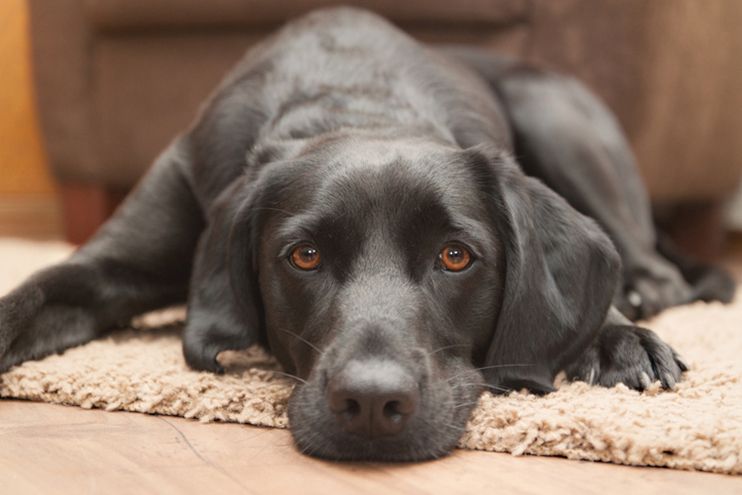 Since staining is a concern, Gary Blasco, of Pro Floor Gurus in Brielle, New Jersey, says to look for color-fast solution-dyed fibers. A moisture-proof synthetic backing and a moisture-resistant pad also help.
Dog nails can snag on loop styles, so go for cut pile. Indoor/outdoor rugs are another solution for softening up the floor—simply clean them with a hose. A pricier option: modular carpet tiles. If a square gets ruined, you can just pull it up and replace it.