Worthwhile Investment
If the idea of bathing your pooch in your pristine claw-foot tub gives you pause, or if he simply won't suffer the indignity of being hosed down in the backyard, a dog-washing station might be the best home improvement you'll ever make. "It's a great addition to a mudroom, so you can clean your dog before he tracks in dirt," says architect Healy Rice of Wilmette, Illinois, who designed the one shown here. Though this project can cost $1,500 or more, Rice's clients say it pays for itself in savings on carpet-cleaning alone. Here are her tips for designing this handy spot.
Pick a Roomy Tub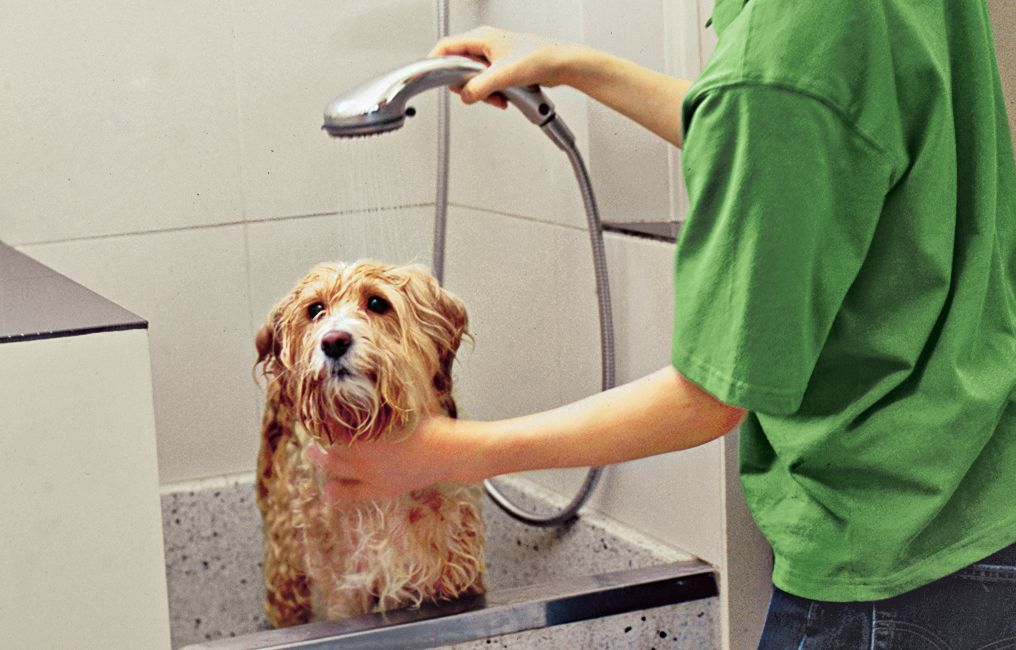 For all but the largest breeds, Rice uses a one-piece 20-by-20-inch mop sink that's no more than 15 inches deep. Mop sinks are ideal, she says, because they're deep enough to keep in water but shallow enough that it's easy to guide your dog inside. Opt for one made of a durable, scratch-resistant material, like terrazzo.
Get the Height Right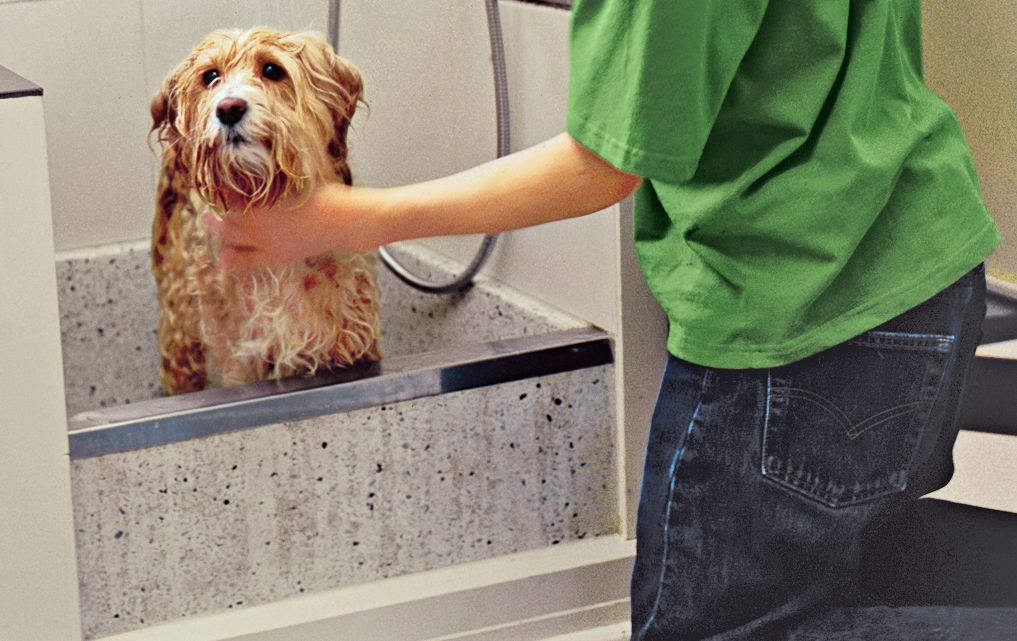 A floor-mounted tub allows a dog to climb in, but you'll have to kneel to bathe him. If you have a small dog, consider installing the basin at a back-friendly height and lifting him in.
Put the Faucet Hardware on the Wall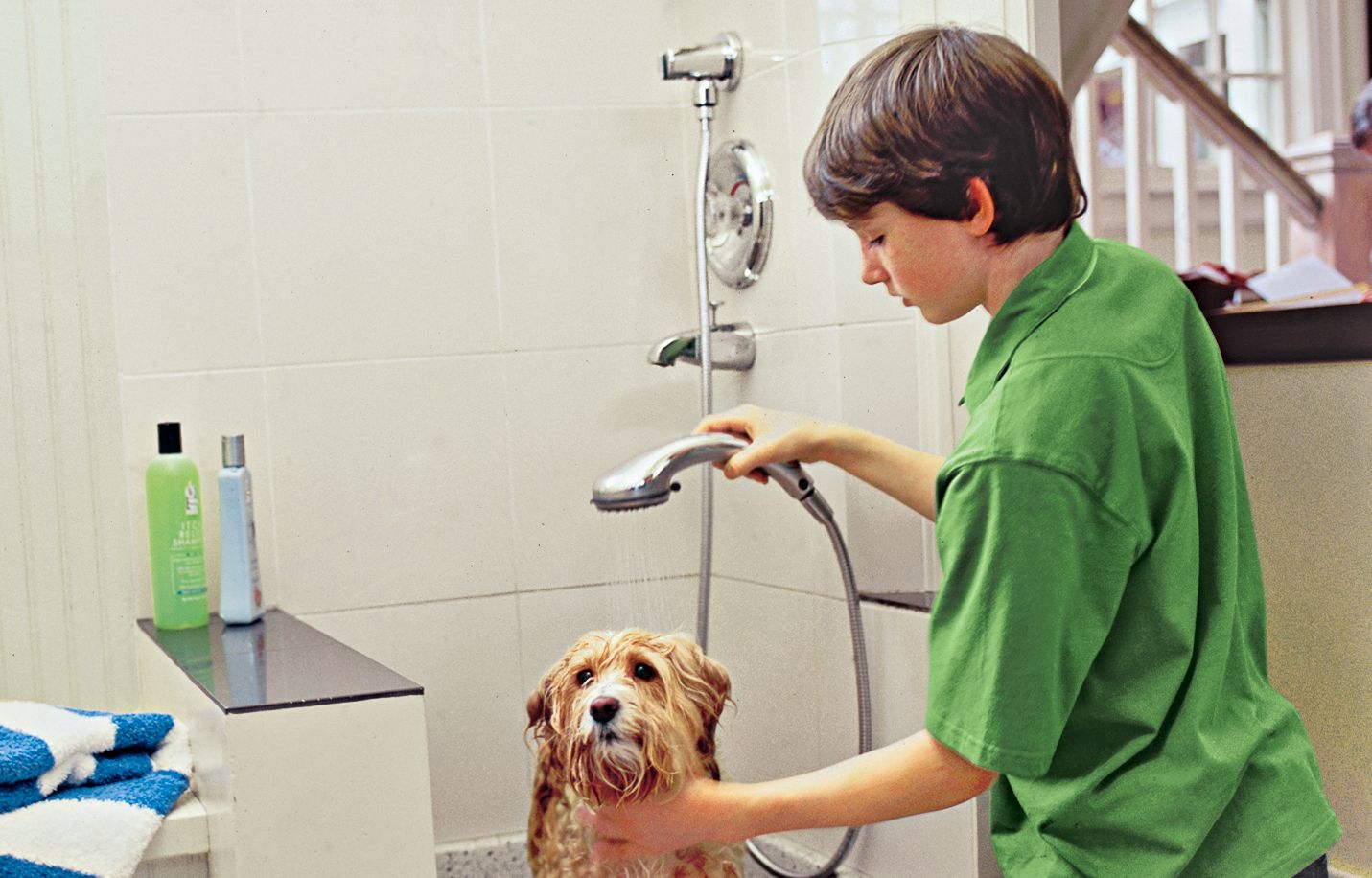 It should be easily reachable from the tub's edge. Place the faucet and the sprayer high enough on the wall so that your dog won't bump his noggin.
Build a Rugged Surround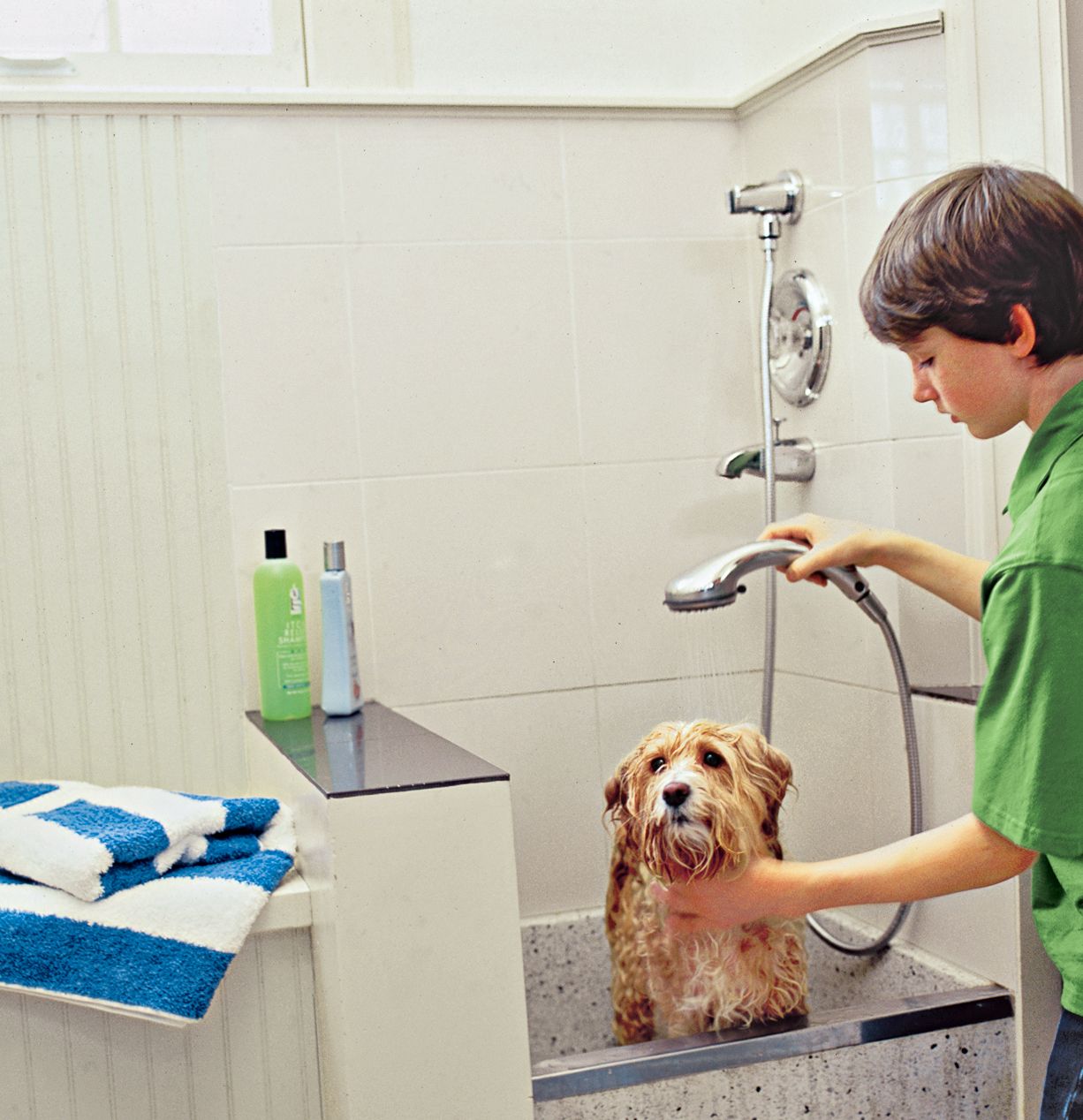 Large-format, easy-to-clean ceramic tiles are Rice's go-to choice. You could also try waterproof beadboard made from solid surfacing.
Include a Shelf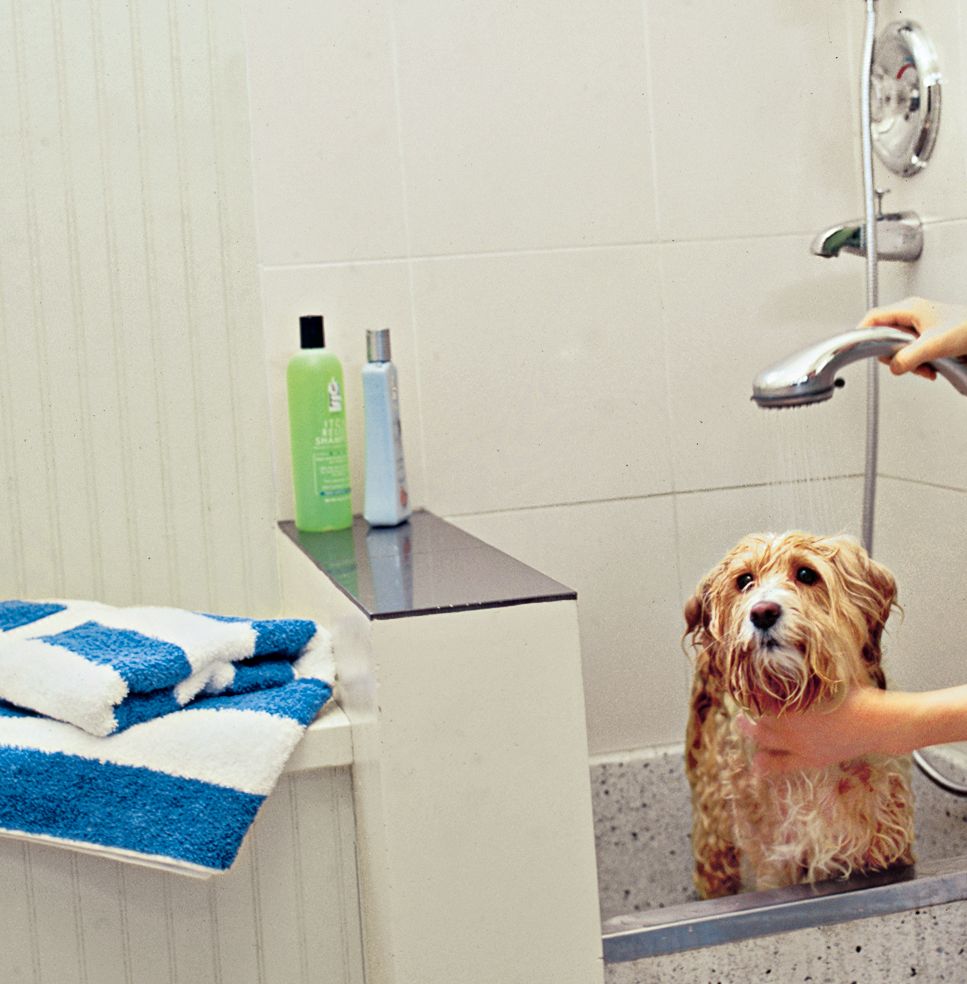 A spot for shampoo and, yes, doggie conditioner is a convenient finishing touch.
Secrets to a No-Stress Bath Time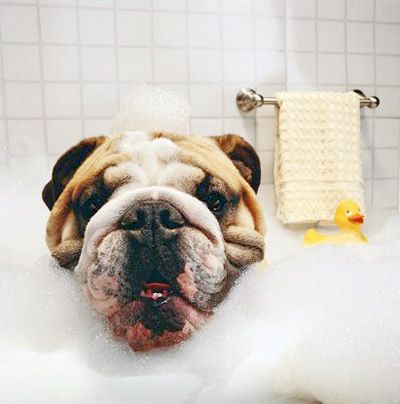 Once you've got the right space to clean up your pup, here are suggestions from the American Kennel Club for keeping the experience a positive one for all involved:
• A major fear for dogs during bath time: slippery surfaces. Place a grippy rubber mat inside the tub, and lay a nonskid rug outside on the floor for when he steps out. Keep your dog's nails clipped to help him keep his footing.
• Check the water temperature before you turn the hand sprayer on Fido—it should be no hotter than lukewarm. Use a gentle setting on the sprayer to keep your dog calm while rinsing him.
• When bath time is over, prevent him from shaking water all over you by using a microfiber towel to dry his coat quickly.